Add an Email Link
The article will show you how to add an email link to your text.
Log In > Pages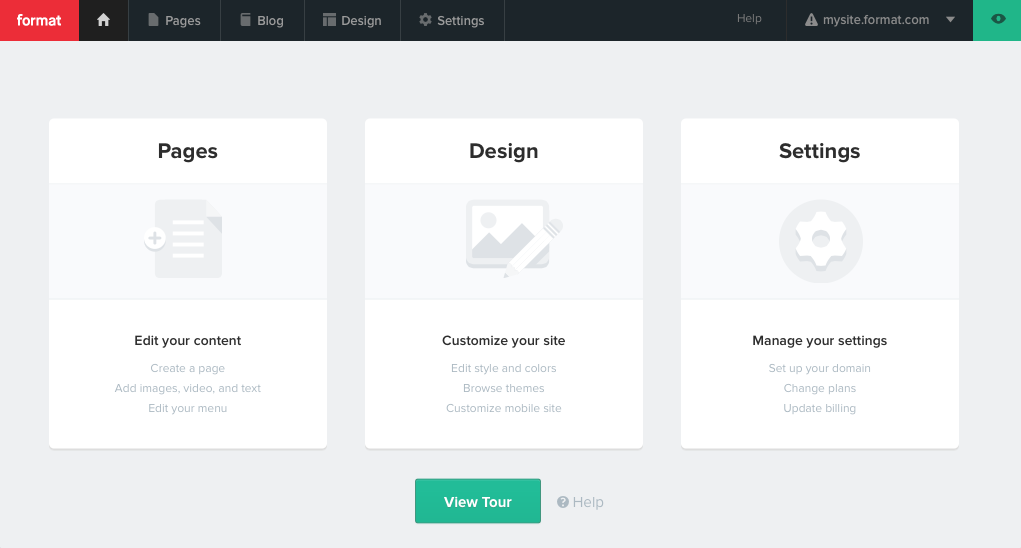 Log in to your Format account.
Click Pages
Click a Page
From the left sidebar click the page where you want to add your email link.
Let's click About.
Select the Text
Select the text you wish to link. Let's select 'get in touch.'
Click the Link button.
Create a Link
The Create a Link box will appear.
Click Mailto
Type your email address below.
Click Create

Save Changes
The selected text now has link formatting (as defined in your Design Editor).
Click Save Changes to apply the changes to your live site.
Live Site
If you hover the text on your live site you will see the mailto link appear in your browser's status bar.
When a visitor clicks the text their email client will create a new message your email address in the 'To' field.
You're done!
Still Have Questions?
Please email info@format.com and a member of the Format team will get back to you with an answer.
We offer support 24 hours a day, 7 days a week.
We respond to every single support email within one day and typically get back to you within a couple hours.