Few events are able to combine drama, emotion, and awe-inspiring ability the way sports do—and on a regular schedule.
Sports photographers get a front row seat for the action, as well as behind-the-scenes access that leads to incredible photo opportunities. It seems like a dream job.
But the unpredictability of sports means those photographers need intense focus, expert technical ability, and great timing. These skills enable them to capture the fleeting moments that turn into the best photos.
We talked with four sports photographers via email about how they got into the field, what the job is really like, and why they love it. If that's not enough, we produced an awesome sports photography guide for you to learn more.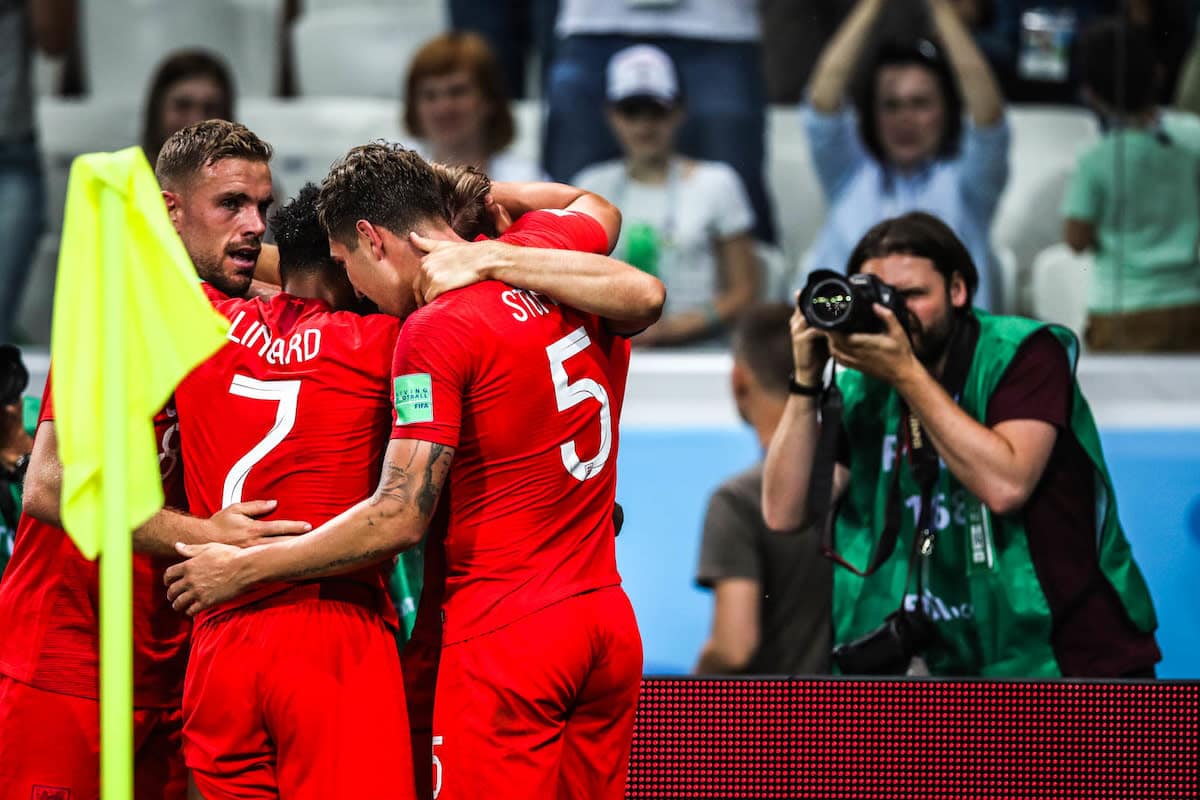 Image courtesy [Robbie Jay Barratt](http://www.robbiejaybarratt.com/)
Robbie Jay Barratt is a photographer from England who travels around the world to shoot for the agency AMA Sports Photo, which lead to a dream job shooting the World Cup in 2018.
Barratt says soccer had always been his passion, since long before he ever considered getting into photography. But while in high school, he picked up a camera to start shooting friends' bands.
"I'd shoot promo shots for them and go to live gigs and festivals with them and basically document their lives whilst on the road, behind the scenes, live shots, etc."
Barratt says along the way, soccer was always on his mind. He noticed sports photographers were able to produce incredible images on a regular basis, and he took that as inspiration. So he stopped playing soccer with his local team and started shooting them instead.
Next, Barratt got in touch with his local newspaper.
"After many emails of nagging, I was lucky enough to shadow one of their photographers at a Huddersfield Town match. I remember it like it was yesterday. From that, I was able to meet their club photographer—John Early. He took me under his wing and gave me the freedom to explore."
Barratt says he quickly fell in love with sports photography because he loves the unpredictability that comes with shooting soccer games.
"You've really got to be on your game—anything can happen in a matter of seconds. Be that a winning goal, a red card, or any kind of major incident. Or if it's a boring 0-0 game, you have to find something to sum that game up.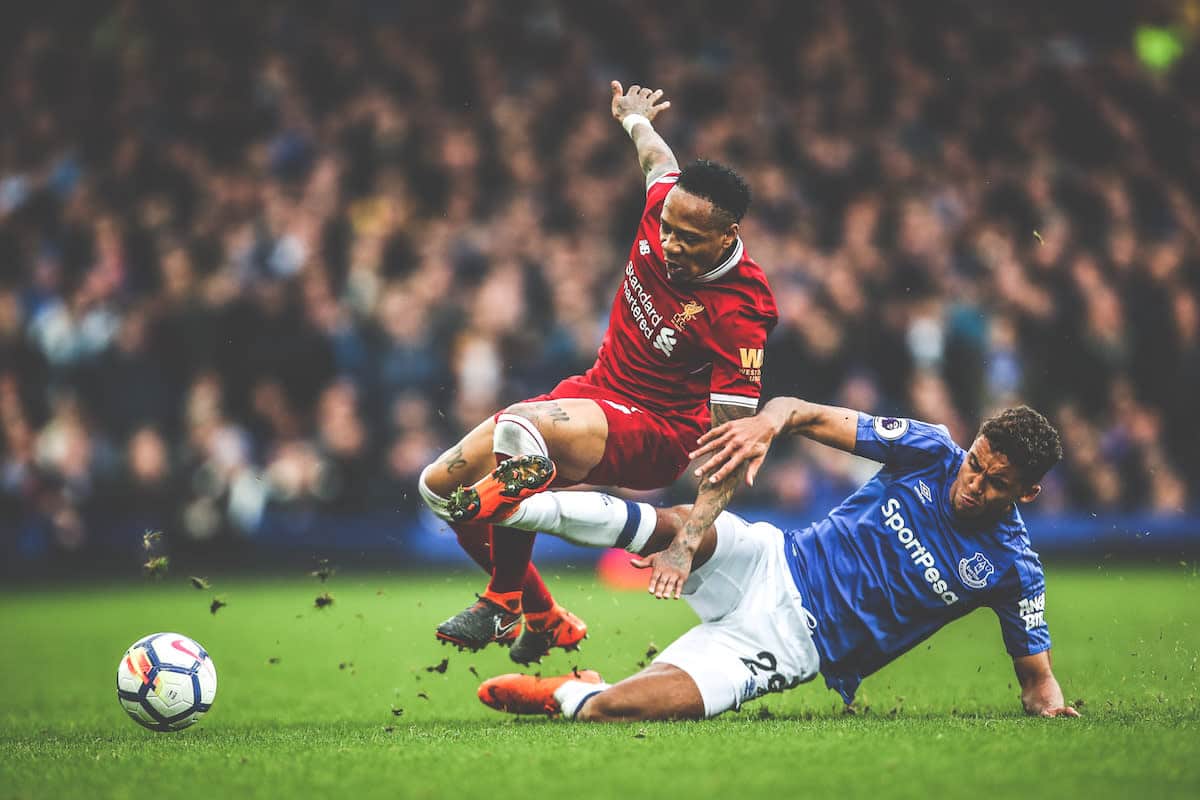 Image courtesy [Robbie Jay Barratt](http://www.robbiejaybarratt.com/)
"I also love the atmosphere and the variety of football around the world. No two stadiums, clubs, or fans are the same. It's so diverse."
Barratt began shooting for AMA Sports Photo in 2016. He had been working with the agency for two years when he got the chance to cover the World Cup, which he describes as an intense experience.
"I still don't think I'm fully over it… it was truly incredible and incredibly tiring all at the same time. For the first two weeks, I was getting taxis, metros, trains, and planes all around Russia covering a game a day.
"I had traveled quite a few times like this for work before, but nothing has even compared to the amount of travel and lack of sleep for this. You kind of just get immersed in the excitement and your adrenaline keeps you ticking on two hours sleep… somehow!"
Barratt offers some advice to aspiring sports photographers:
"Keep plugging away and work hard. Enjoy yourself and fully explore the huge variety that sports photography has to offer. Don't be afraid to talk to people and get advice and make sure you get your work out there to the world. There are so many amazing platforms for young people these days to showcase their work."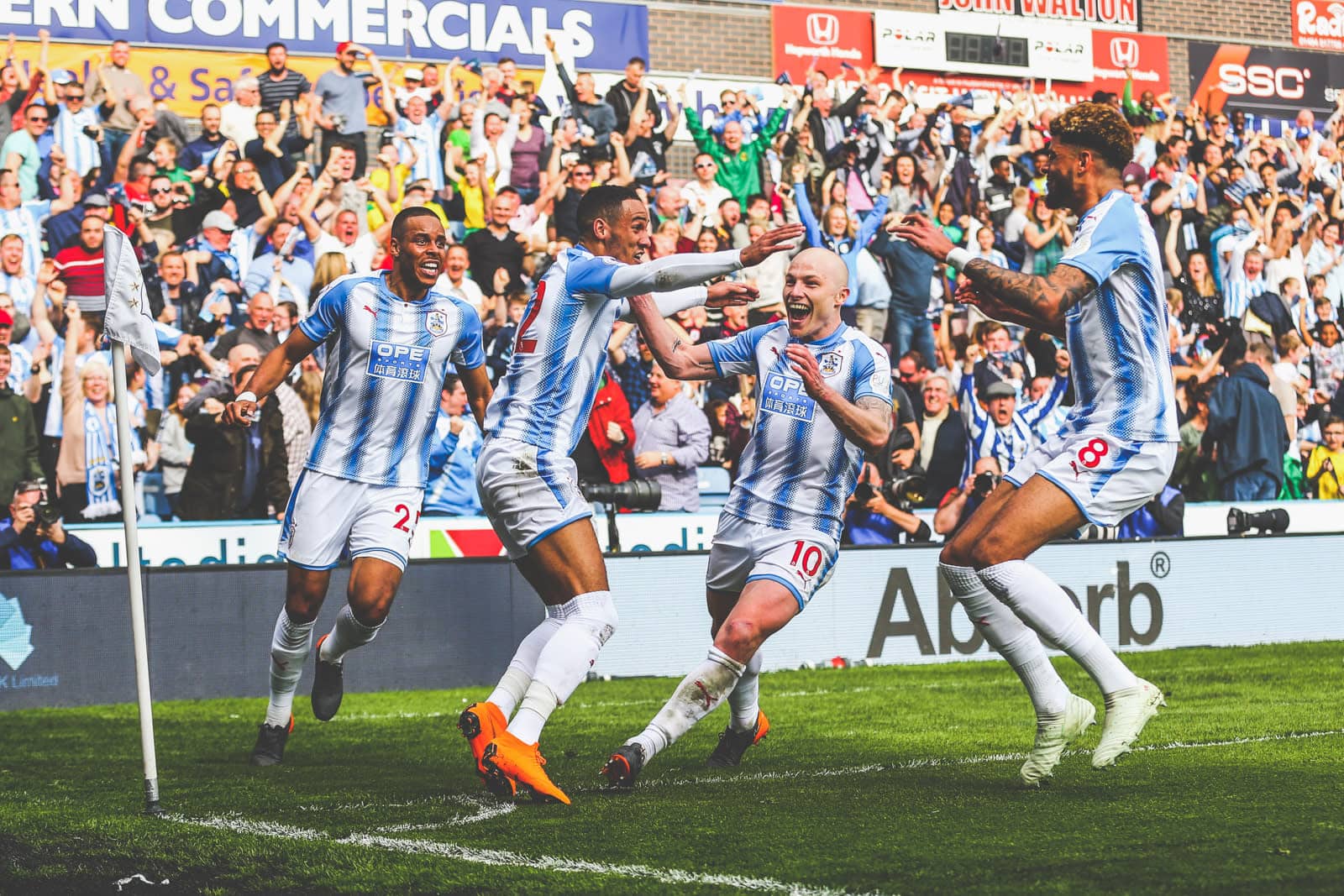 Image courtesy [Robbie Jay Barratt](http://www.robbiejaybarratt.com/)
Another sports photographer who's reached the pinnacle of his field is Michael Willson. Willson is the Chief Photographer for AFL Media, which provides the official coverage for the Australian Football League. He's won multiple awards for his photography and his images are published in magazines and newspapers around the world.
Similar to Barratt, Willson got into sports photography in a roundabout way. He went to school for graphic design but said photography was one of the program's core subjects and it gave him some valuable knowledge. After earning his degree, he worked as a designer for a while, but then realized photography was his real passion—so he jumped in head-first.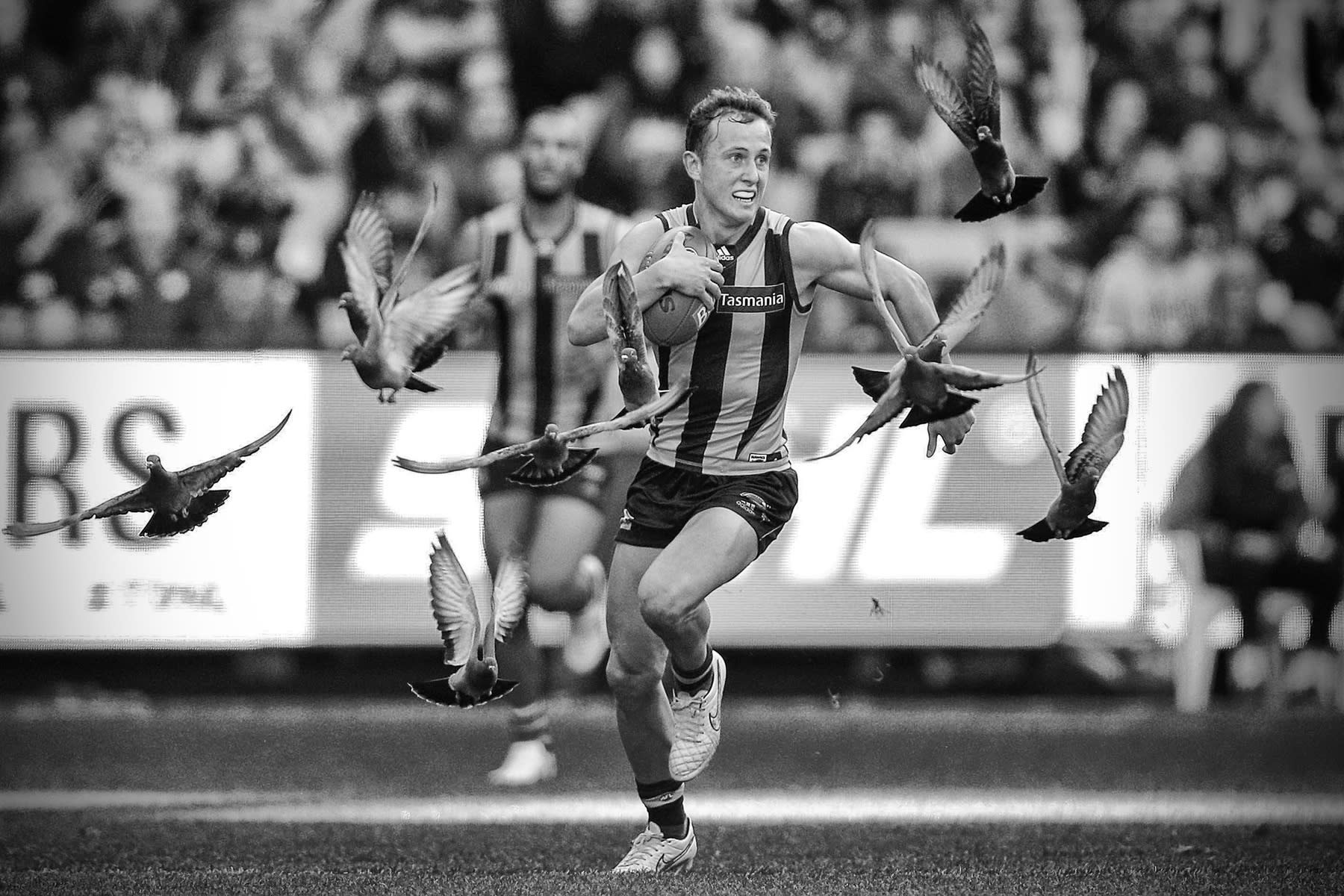 Image courtesy [Michael Willson](https://www.michaelwillson.com/)
"I bought all the gear and just started shooting local football matches and trainings to build up a folio and learn the caper. Along the way you meet other photographers who you learn from and who offer feedback to help you improve. Eventually, your work starts to get noticed and doors begin to open."
The door to a great opportunity opened for Willson in 2007. At the time, he had just started freelancing for Getty Images, and the AFL's Director of Photography must have seen some potential in Willson's work, because he offered him a staff photographer position.
Eventually, Willson worked his way up within AFL Media to earn his position as the Head of Photography and Chief Photographer. When asked how he's been so successful, Willson says he thinks it's because he always strives to capture the emotion of the sport and that he's been able to earn the trust of players.
"I pride myself on never missing a moment (not to say I haven't missed some over the journey). I'm also always trying to capture the emotion of our game, often behind the scenes, candidly. People love those kinds of pictures. I've built up great trust and relationships with clubs and players over the years that allow me access to inner sanctums to snap those moments."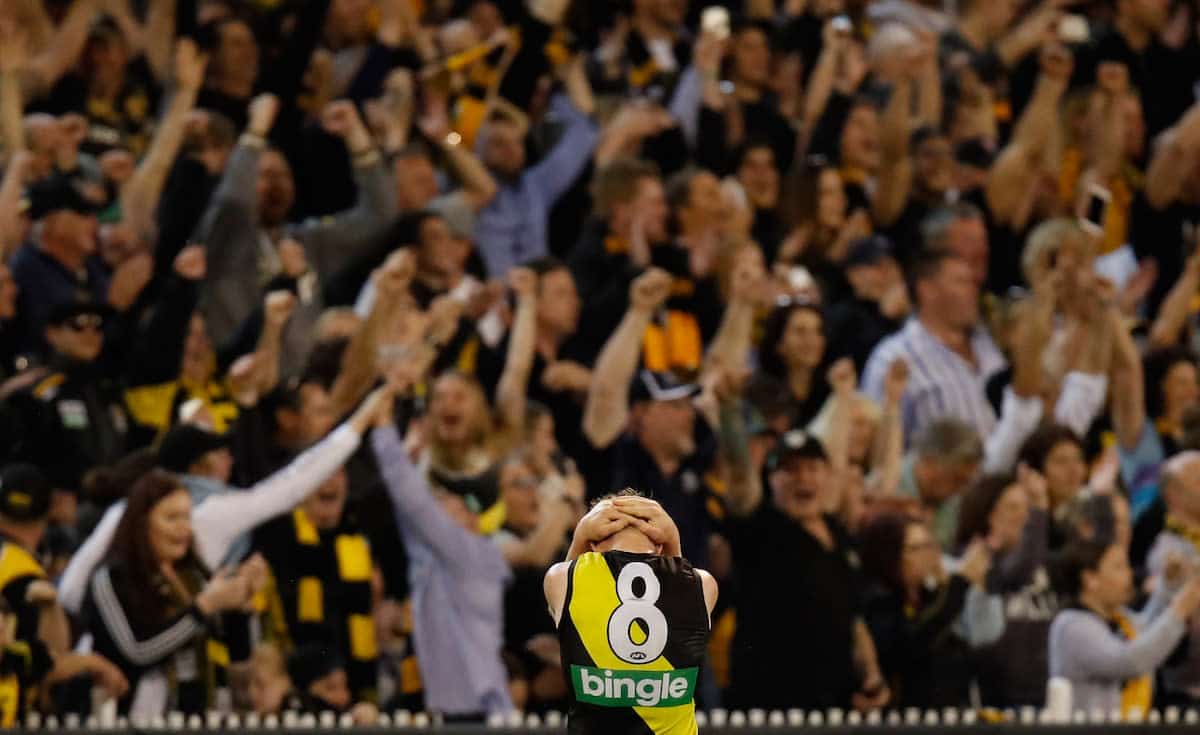 Image courtesy [Michael Willson](https://www.michaelwillson.com/)
When Willson was chosen to be the official photographer of the Australian team at the 2018 Commonwealth Games, he relied on colleagues for help.
"It was an amazing experience. Being exposed to more than 20 different sports I'd never seen before, let alone photographed, had me pretty excited, but a little nervous at the same time.
"I knew all of the Getty Images photographers that were shooting the Games and sought advice from them on shooting particular sports. This was invaluable but part of me also wanted to keep an open mind and a 'fresh eye' when shooting, I didn't necessarily want to 'play by the rules' as far as the traditional way of shooting a particular sport. At the end of it all, I have some pictures that will really rate highly in my folio."
Willson says what he loves most about sports photography is that anything can happen.
"You never know what moments and what amazing pictures are just around the corner. Especially with a sport like Australian Football that is played at break-neck speed, a split second moment can define a match or a season, it's an amazing buzz when you nail that picture."
Image courtesy [Michael Willson](https://www.michaelwillson.com/)
When it comes to advice for new sports photographers, Willson said that besides just getting out there and shooting, the most important thing is to be unique.
"Try different things, break the rules, explore what your camera can do. Create your own style. You want a folio that stands out from the rest of the crowd."
Nick Nogueira is one photographer that knows that well. The young Boston-based photographer already has a portfolio filled with captivating images that make great use of lighting, perspective, and composition.
Image courtesy [Nick Nogueira](https://www.nicknogueiraphotography.com/)
Nogueira says he first got into sports photography in 2014 and began building his portfolio by shooting friends and family.
"My brother is a professional BMX rider and one day I found myself taking pictures of him doing tricks on my mother's camera. Eventually, it turned into me going to the local skateparks and photographing all of my friends skating and biking."
He then went to college for photography. Since then, he's gained experience shooting athletes in a range of sports, from baseball and basketball to boxing and golf. He's shot ads, stock images for websites, and at the request of the athletes themselves.
Image courtesy [Nick Nogueira](https://www.nicknogueiraphotography.com/)
Nogueira says he messages a lot of local athletes on social media to ask to set up a photo session and then experiments with different lighting techniques and lenses to make it a learning experience.
"What I like most about sports photography is capturing that perfect moment that you may not even realize is happening when you're just watching the sport.
"I also love the raw emotion I can capture while photographing live sporting events or even portraits of the athletes. These athletes are so passionate about their sport, so when you capture these moments it feels so raw."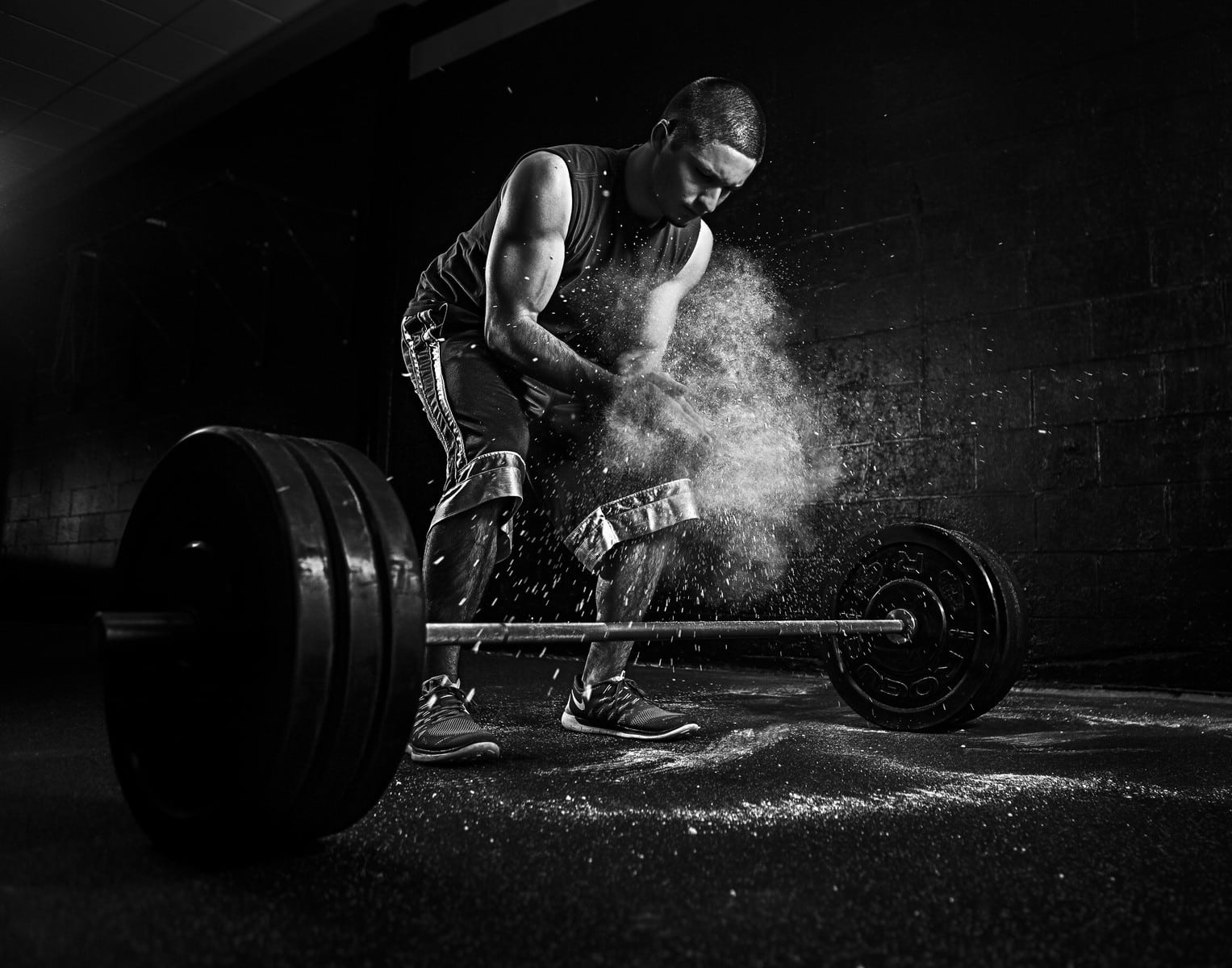 Image courtesy [Nick Nogueira](https://www.nicknogueiraphotography.com/)
Another sports photographer who knows the power of an athlete on film is Alyssa Trofort. She's an L.A.-based photographer who has shot athletes for clients including fitness modeling agencies and sports equipment retailers such as Finish Line.
Her portfolio shows off some masterful studio shots of athletes, mostly Olympians, demonstrating their skills. She's also had the opportunity to shoot at events like the Olympic trials.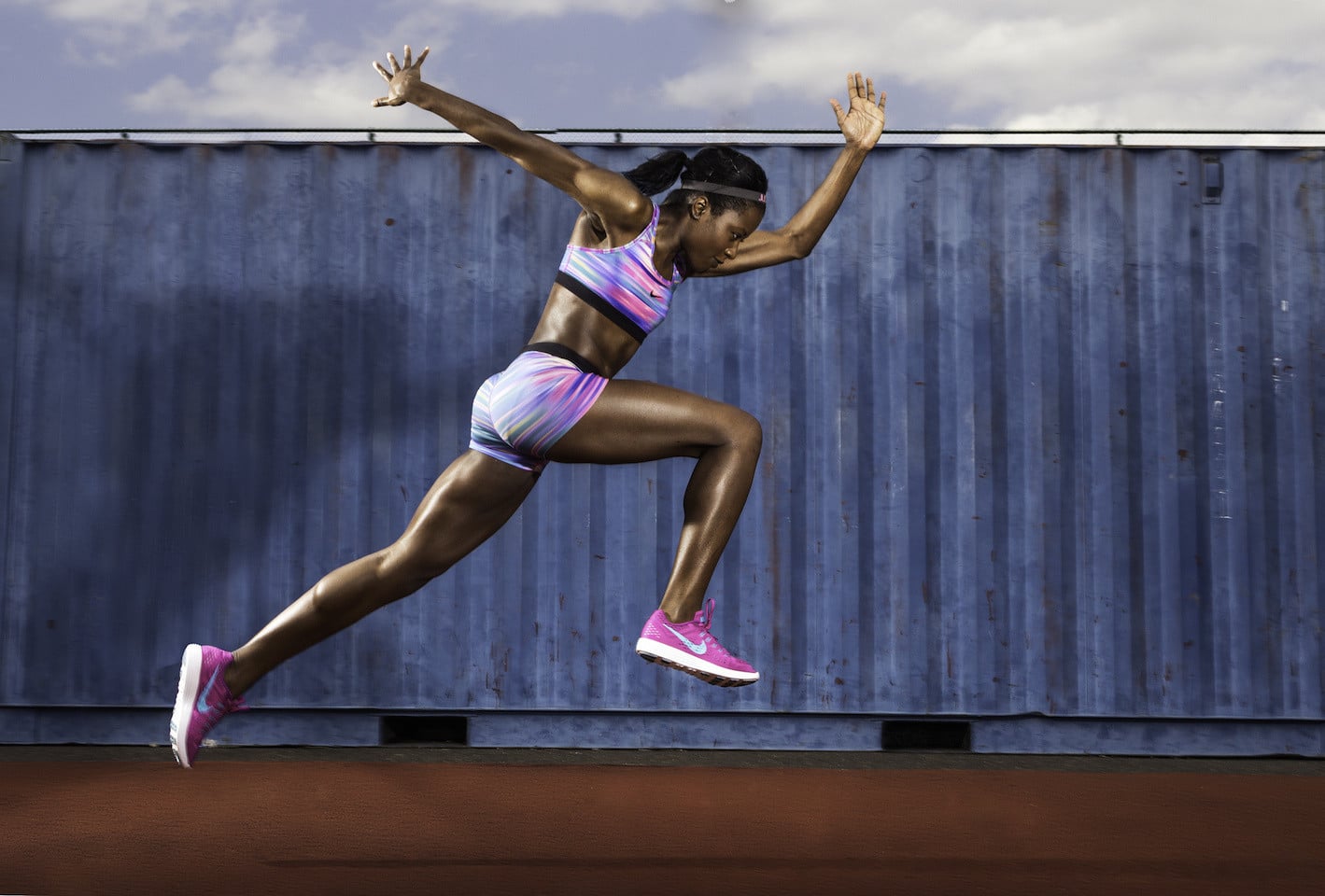 Image courtesy [Alyssa Trofort](http://www.balyssatrofort.com/)
Trofort says her love of sports is what led her to the world of sports photography.
"Growing up I was an athlete. I went the technical route and went to college to study photography and film, and in order to keep the passion I had for sports, I used my art as a way to 'stay in the game' so to speak."
To gain experience in the field, she got in touch with some of the sports photographers who inspired her, which led to more opportunities.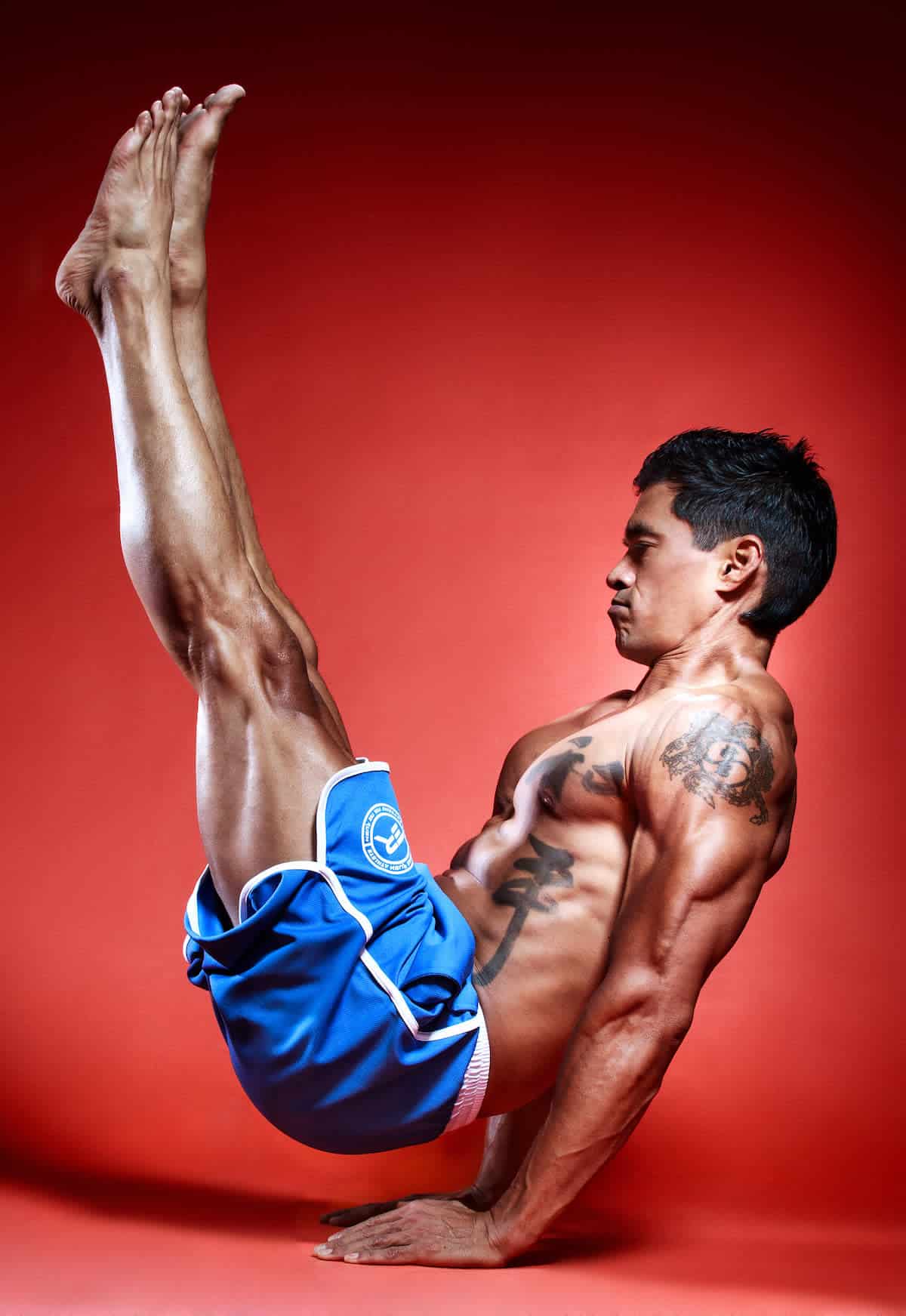 Image courtesy [Alyssa Trofort](http://www.balyssatrofort.com/)
"I sought out mentorships with photographers that were shooting the content I wanted to create and used that as a lesson. It also provided me with future opportunities by building a network. Also, word of mouth goes a long way as well as social media."
Trofort says what she loves most about sports photography is the chance to work with athletes who are passionate about their sport.
"I love working with athletes and having the opportunity to document them. I feel like I learn so much in the process of photographing them, and my camera is my gift to show the world the same inspiration I see when working with them."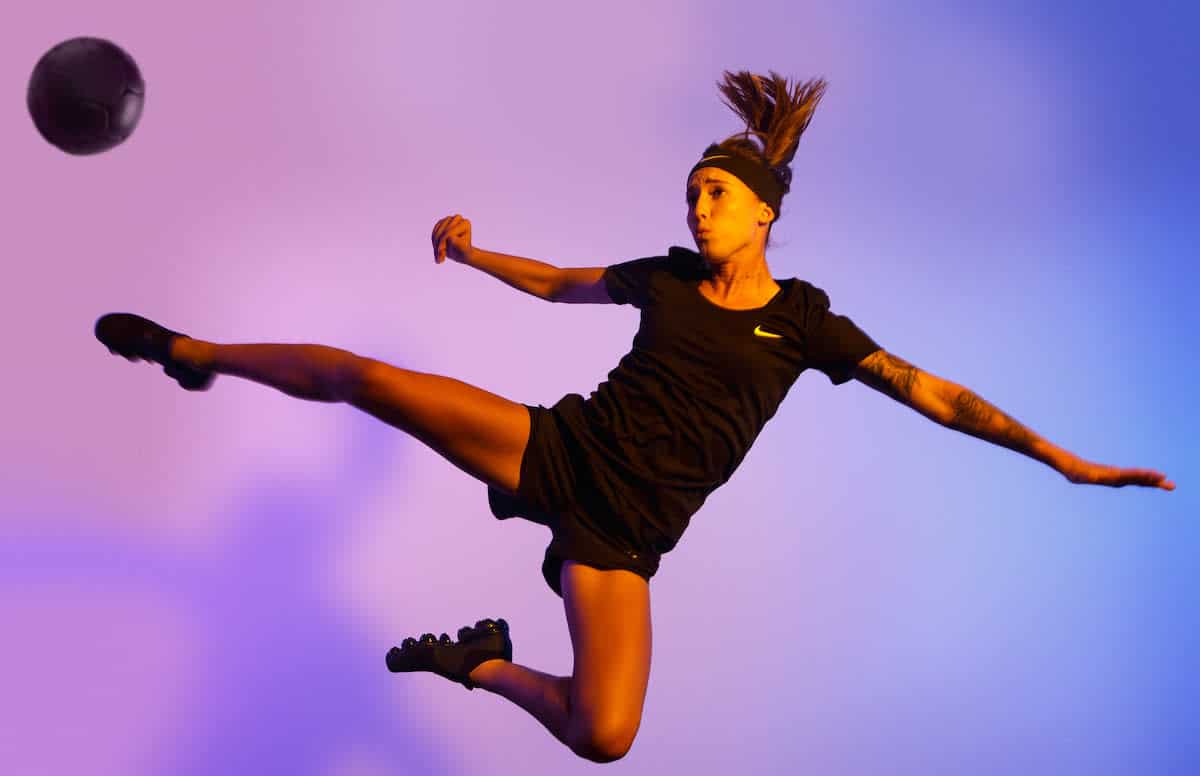 Image courtesy [Alyssa Trofort](http://www.balyssatrofort.com/)
Want to hear from more photographers?
Astrophotographer Andrew McCarthy on His Viral Moon Images
Award Winner Filip Gierlinski On Why A Great Photo Can Take Years
Meet the Photographer Using Portraiture to Explore Parent-Child Relationships