When it comes to selecting their go-to photo editing software, many pro photographers end up arriving at one major question: Capture One vs. Lightroom?
When it comes to the world of RAW photo editing, Adobe Lightroom has enjoyed its perch at the top of the market for a number of years, and remains one of the most popular and powerful photo editing and organizational options out there.
But with Adobe taking its Creative Suite programs (including Lightroom's sister program Photoshop) to an exclusively subscription-based model in recent years, many have begun looking for a Lightroom alternative. The reigning champ: Capture One Pro, made by developer Phase One.
Far from being a Lightroom knockoff, Capture One is an impressive piece of software in its own right, boasting its share of unique proprietary features. Depending on your shooting style and your needs as a photographer, it might even be better than Lightroom for your purposes. So, which one should you pick?
It's worth noting that there's no one right answer to the Capture One Pro vs. Lightroom debate—each program has its share of advantages and disadvantages, though they're fairly evenly matched in a number of regards. We're here to walk you through the finer points of each and help you figure out whether Capture One or Lightroom is the choice for you. Let's get started!
Pricing: How Much Does Lightroom Cost?
Let's get the all-important pricing info out of the way first. Lightroom and Capture One both feature a number of pricing tiers, though Lightroom—perhaps surprisingly, considering how much more well-known it is—edges out its competitor in terms of cost-effectiveness.
After making the switch to the subscription-based Creative Cloud model, Lightroom is now available in a number of bundles that include cloud storage, which allows users to access and keep editing their files across a number of devices.
For $9.99 monthly, you have two options: the cloud-based version of Lightroom and a hefty 1TB of storage, or a package that includes the cloud version of Lightroom, the more powerful desktop version of Lightroom (which Adobe calls Lightroom CC Classic), Photoshop, and 20GB of storage. Want all the programs and the extra storage capacity? That'll set you back $19.99 per month. (This comparison chart spells out the differences between Lightroom and Lightroom Classic a little more clearly.)
By contrast, the Capture One Pro price structure starts at $15 per month ($180 paid yearly) for subscription-based access, which goes up to $20 if you pay monthly. More expensive bundles include add-ons like Capture One styles (their answer to Lightroom's presets; see below for more info).
You can also pay $299 upfront for a standalone version of Capture One—but if you wanted to update to a future version of the software, that would set you back $120. (Updates are included in the subscription model.)
It's also worth noting that Phase One offers cheaper versions of Capture One Pro that exclusively offer support for Sony and Fujifilm cameras—so if you shoot frequently with either of those cameras, you could save a few bucks on your editing software.
Now that we've looked at the price breakdown of Capture One vs. Lightroom, here's our in-depth look at each program's features.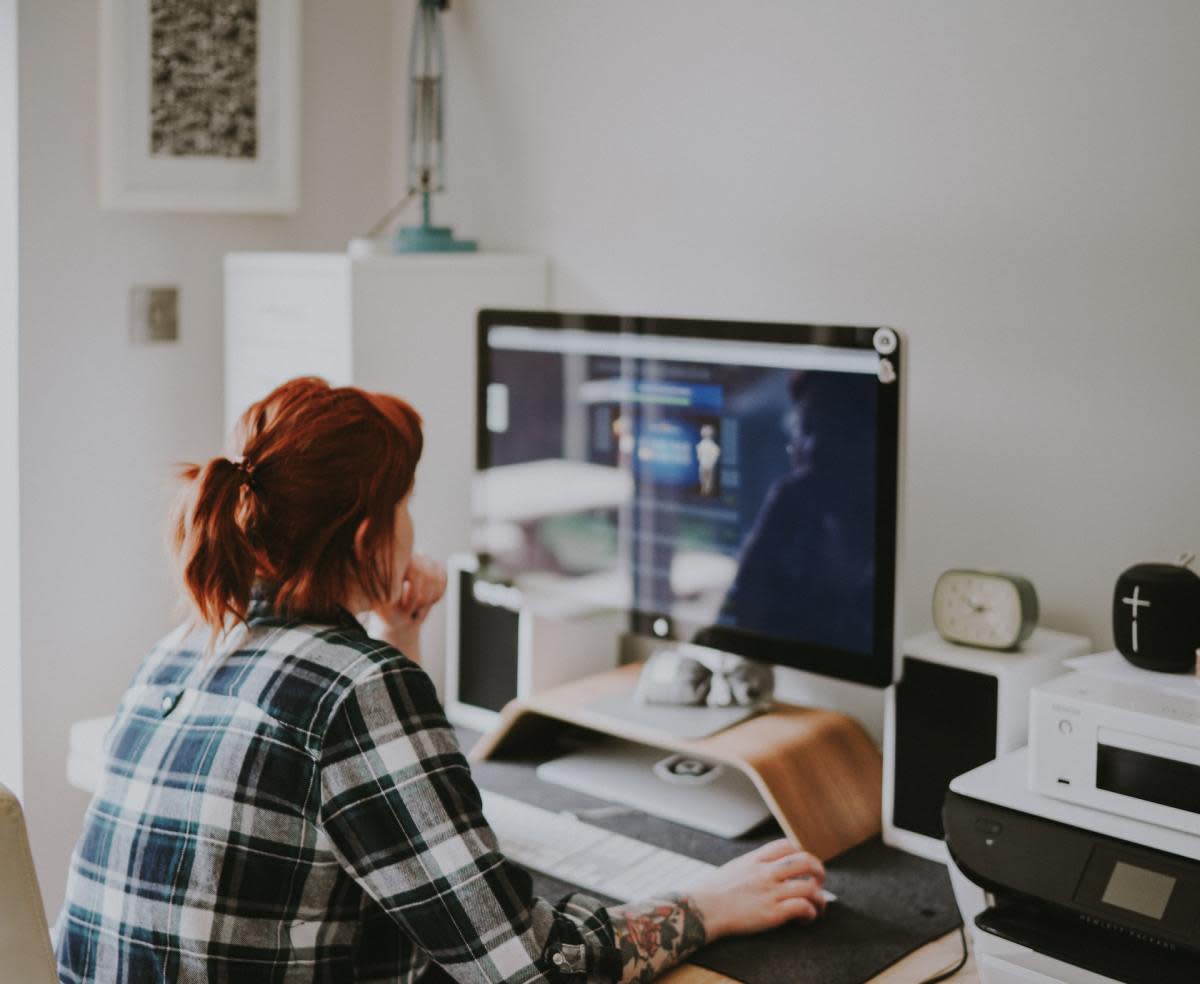 Woman editing images in her office
Capture One vs. Lightroom: What They Share
As we've already mentioned, both programs are powerful photography software options, and many users find them to be pretty evenly matched in a number of categories. Here's a few functions and capabilities you'll find in Capture One or Lightroom:
Both programs are designed to primarily edit RAW files, and both offer support to proprietary RAW files from various types of cameras. (As a rule, however, Lightroom is a little faster to offer support for new camera models.)

Image quality across the two is essentially the same, though some say that Capture One's range of unique camera profiles makes for more saturated, vibrant images on import (see below).

You can export in pretty much any file format with Capture One or Lightroom—though Lightroom's export features tend to be a bit more straightforward.
Capture One Advantages
Here are a few of the things Capture One does a little better than Lightroom:
Customizable workspaces
One of the biggest advantages to Capture One versus Lightroom is the ability to lay out your editing interface exactly the way you want it. You can shape the layout to suit your needs, as well as create and reassign custom keyboard shortcuts. This might not matter to some, since many photographers find Lightroom's interface intuitive enough that it doesn't really need tinkering—but if you feel that your process would be dramatically streamlined by creating a customized workflow, Capture One will give you the flexibility you're after.
Speed
Many photographers find Capture One's performance to be significantly zippier than Lightroom's during a number of processes. Testing the speed performance of Capture One vs. Lightroom, Spencer Cox of PhotographyLife found that Capture One was able to generate 45 image previews in 74 seconds—a task it took Lightroom 218 seconds to do. Capture One is also generally speedier when applying effects, especially to large images or areas of images, and when tethering (see below).
Annotations
Here's a cool Capture One feature that Lightroom lacks: an annotation system. You can write and draw notes right on top of your images for other photographers (or even for yourself) to follow up on.
Unique color profiles
Capture One users praise the program's color profiles, which feature unique adjustment settings for images from every single camera model. The result is that images will tend to look closer to what you see on the camera's LCD screen, and will appear more vibrant right from the jump when imported into Capture One. (Granted, that won't be a dealbreaker for every photographer, as you could adjust your image in Lightroom to get comparable results.)
Tethering
Those who shoot tethered—sending their images directly to their computer's hard drive—generally prefer Capture One's tethering capabilities over the Lightroom live capture function, thanks to a more powerful and intuitive interface that lets you control your camera's settings down to the tiniest detail. You can also output your camera's live view right to your laptop screen, even use the Capture Pilot app to let others view and rate your shots, which could be handy if you're looking to get quick client approval.
Building these tools into a bigger Capture One workflow has been a game-changer for some photographers. (For more on tethered photography, check out our guide on what tethering can do for you.)
Layers
Unlike Lightroom, which just offers adjustment points for brushes and gradients, Capture One recently rolled out a layers-based editing system. In addition to offering a slew of adjustment options, the layers function allows you to adjust the opacity of your effects, mask them, or toggle them off and on at will. (Keep in mind that you're limited to 16 layers at a time—but few photographers seem to have a problem with hitting that ceiling.)
In addition, users have been singing the praises of a number of Capture One's editing features, including flexible, natural-looking healing layers, a built-in dust and spot removal tool, and many more.
Color manipulation
Another set of features that has photographers singing Capture One's praises: Its Color Editor tool, which offers intensely detailed fine-tuning. You can define a specific color range (a handy eyedropper-based tool helps with this), narrow or widen that range, and then adjust for hue, saturation, or lightness, all without affecting any of the other hues in the image.
As a bonus, this function also works with Capture One's layer system (see above), so you can target your color editing even more specifically to different parts of the image.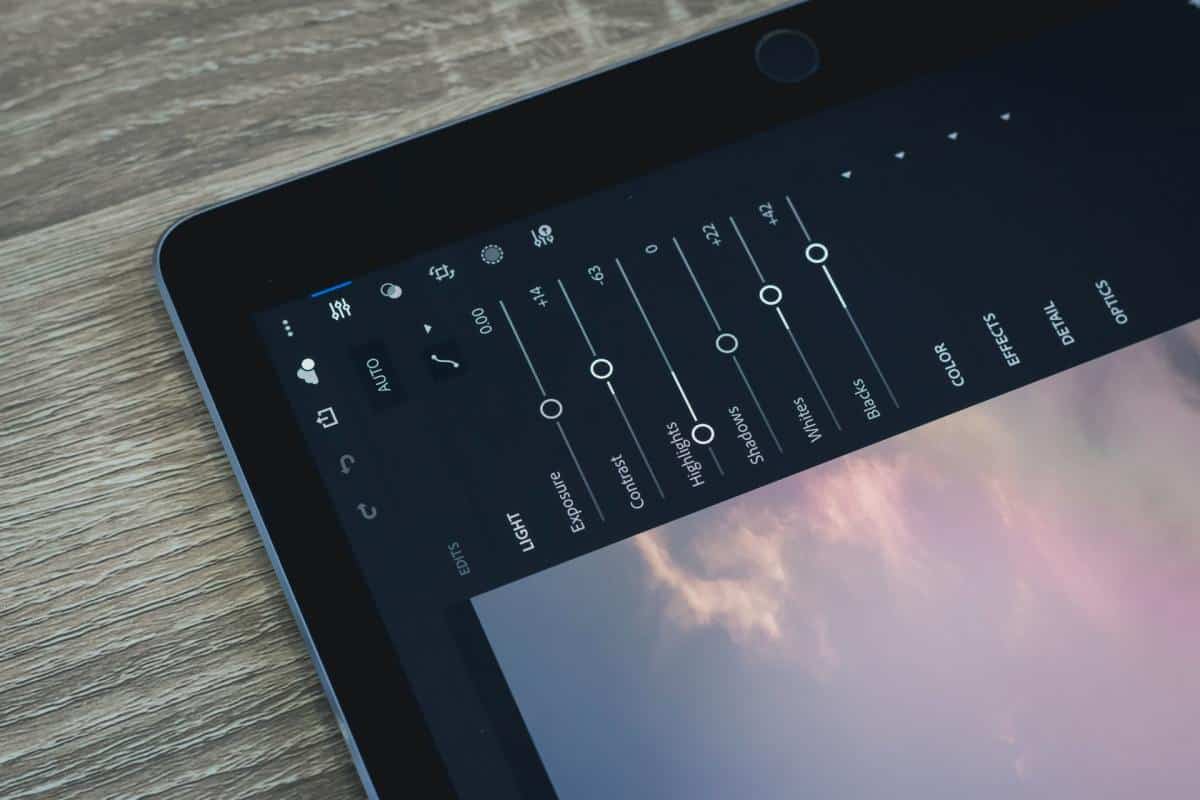 Settings for image editing software
Lightroom Advantages
Here are some of the features in Lightroom Capture One can't quite match:
Library organizing
While Capture One also gets good marks from photographers for its organizational capabilities, Lightroom offers a few cool bells and whistles that give it an edge here. Lightroom features an AI-based search tool that lets you search your image catalog for photos of specific things without having to add any keywords; you can also search your images using metadata, edit status, and many more options.
Additionally, Lightroom features an automatic shot selection feature that helps separate out your best shots from lower-quality ones, which can be a big help when you're sorting through a large volume of pics, or when time is of the essence during editing.
Face detection
Lightroom's face detection feature could be a major time-saver, particularly for wedding and event photographers—it can sort images of different people from one another in a snap, speeding up image sorting, selection, and edits.
Mobile support
This might not be a dominant concern for photographers used to doing in-depth editing on their desktops, but Adobe's Lightroom app (which is free to download without a subscription for Android and iOS) also syncs with a Creative Cloud subscription, meaning that paid Lightroom users can also access their Lightroom files and even make edits via their mobile device. Currently, Capture One has no mobile option for image editing.
HDR and panoramas
Landscape and nature photographers: pay attention, because this might be enough to sway you when choosing between Capture One or Lightroom. Lightroom has been praised for its smooth and natural-looking HDR functionalities, as well as its simple panorama-merging feature. Lightroom even combines the two with HDR Panorama, which lets you merge several exposure-bracketed photos to make a panorama in one fell swoop. By contrast: Capture One doesn't have HDR or panorama functions at all.
Publishing directly to social media
Thanks to the Publishing Manager feature in Lightroom, you can export a photo directly from the program onto Facebook, Instagram, Behance, Flickr, and a number of other social media or portfolio platforms. Currently, Capture One doesn't feature these kinds of direct-upload capabilities.
Downloadable presets and add-ons
Thanks to Lightroom's massive popularity, Lightroom users have access to a wealth of available third-party add-ons, including presets (which are relatively easy for users to create and sell), tutorials, and plug-ins, available from a variety of sources.
Capture One does allow some downloadable content, including its answer to presets, which Phase One calls "styles". (Capture One does have a "preset" function, but it uses the term to refer to saved adjustments for just one tool, as opposed to the automated sets of steps that Adobe users know and love.) But Capture One has stuck almost entirely to making their own styles and releasing them via their online store in the form of downloadable packs, only opening the door to third-party add-ons in the fall of 2018.
Since then, some options for third-party extras have surfaced—but compared to the enormous range of Lightroom add-ons on the market, your choices are pretty slim. There are, however, ways to convert your Lightroom presets to Capture One styles if you're moving from Lightroom to Capture One. (Check out our list of the best Lightroom presets for photographers if you want to get a better sense of what's out there.)
Capture One Vs. Lightroom: Who Should Use What?
So, is Capture One better than Lightroom for your editing needs, or does Adobe come out on top once again? Based on the features we've explored, here's our takeaway:
Who Should Use Lightroom?
If you're not especially drawn in by any of the special features of Capture One Pro, price conscious photographers might want to opt for Lightroom, since it works out to be a bit cheaper per year.

Lightroom's organizational capabilities—especially the automatic image selection and face recognition features—could save event photographers and wedding photographers a lot of valuable time.

Landscape photographers will appreciate Lightroom's panorama functionality and improved HDR capabilities.

Those with a more fast-paced shooting style might want to choose Lightroom. There's less of an emphasis on tethering, improved image-culling tools for speedy edits, and the mobile app will prove handy for those who like to edit on the go.
Who Should Use Capture One?
Studio photographers will get a lot of use out of Capture One's smooth-running, multifaceted tethering capabilities.

Fujifilm and Sony users enjoy a nice price break on Capture One, thanks to special proprietary versions of the software geared toward those cameras.

Photographers working on multi-person teams or with a heavy amount of client involvement will likely make good use of the annotation feature and Capture Pilot app.

Capture One's in-depth color editing capabilities will likely be a huge draw to food and fashion photographers, or anyone working in a more creative branch of photography.
Whatever You Choose…
No matter your goals or needs as a photographer, a great photography portfolio is a simple and stylish way to show off your work to the world. If you don't have one already, an online website builder will help you create one in a snap. Choose a portfolio builder with beautiful, responsive templates and easy customization that will let you display your shots exactly as you want them.
No matter where you come down in the great Lightroom vs. Capture One debate, you can directly integrate your Format portfolio with Lightroom or Capture One using downloadable plugins, allowing you to sync images from both programs straight to your site.
Good luck and happy editing!
Header photograph credit: Jye Beckett
Want to learn more about image editing?
What Are The Best Monitors For Photo Editing?
Our 12 Favorite Photoshop Alternatives