Artists have always been pros at finding creative solutions to prohibitively high rents in major cities. Resourceful emerging artists often manage to create functional gallery spaces from tiny storefronts, empty garages, even their own apartments. In the past few decades, even major galleries have adopted this anything goes approach to making space for art.
Especially in cities like Berlin, where disused old buildings are abundant, gallerists frequently repurpose sites as diverse and unexpected as a World War II bunker and a historic train station. In other locations too, from Brussels to Brooklyn, anything from an old brewery to a former police station has been reclaimed to serve as an art gallery.
Due to their rich history and social context, these galeries d'art challenge artists and curators to produce work that's more complex and layered than that shown on sterile white walls.
Stepping outside of the traditional white cube gallery is also a positive thing for audiences, providing not only a rewarding artistic experience, but at times, also valuable information about the neighbourhood and its colorful past. We've rounded up ten of the most interesting and unusual art spaces that previously had very different lives.
What was once one of the largest brewing halls in Europe, WIELS (short for Wielemans Ceuppens, who were the original owners) has become one of the most recognizable art galleries in Belgium. Since restoration was completed in 2007, this 1930s Art Deco building has hosted more than 65 exhibitions and housed over 130 residents in its nine studios. The architectural legacy of WIELS informs not only the exhibitions, but also its educational program. The gallery organization concentrates on social-artistic initiatives and fosters the economic and cultural revival of its immediate neighbourhood and of the greater city of Brussels.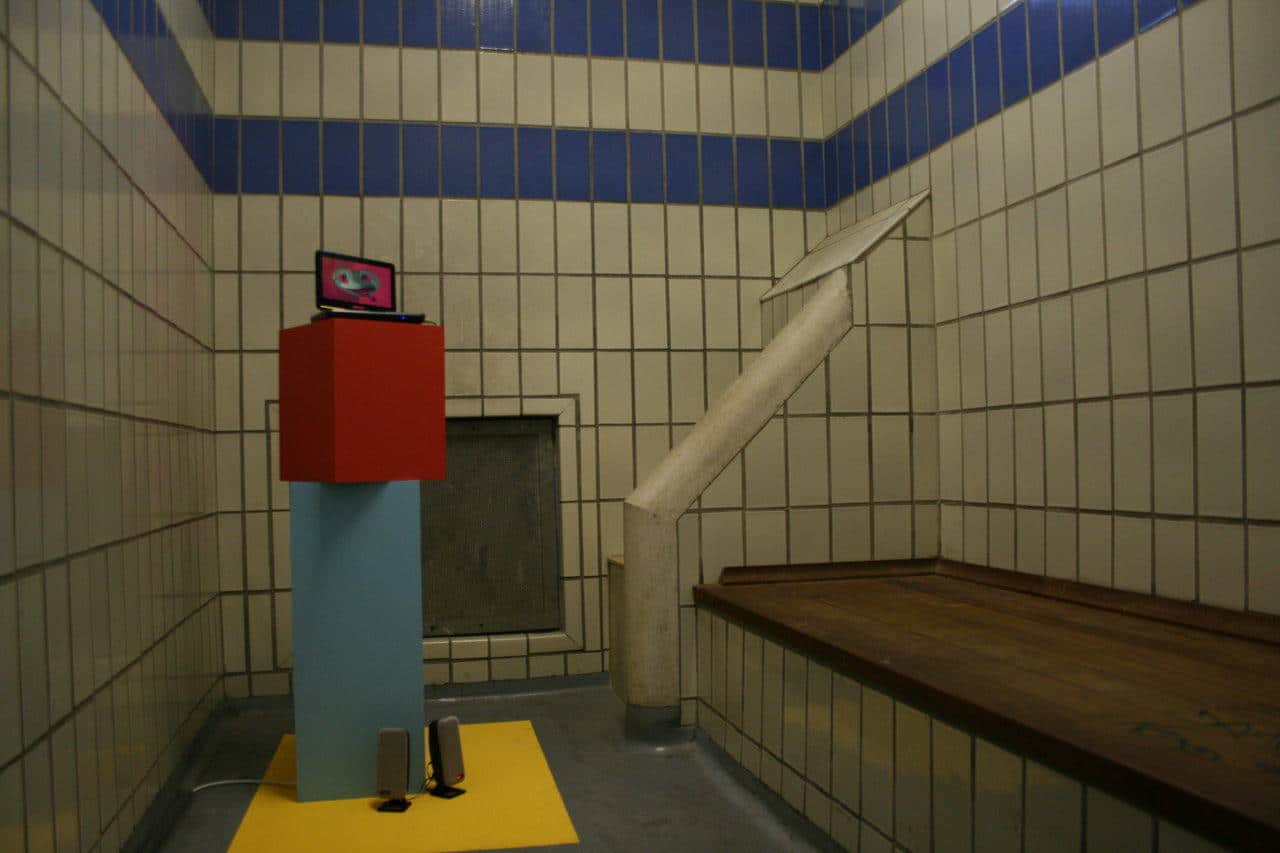 Hidden in the depths of suburban southeast London is the old Edwardian Deptford Police Station, which has been reclaimed as a DIY arts center. With all of the existing architecture still intact, including the original tiled cells with latrines, it is an unforgettable setting for exhibitions. Because of the limited space inside the cells, shipping containers have been placed in the courtyard to house an additional venue called Cartel, which includes 42 separate studios as well as a radio station.
Perhaps one of the youngest organizations in the list, Box Freiraum in Berlin-Friedrichshain only opened its doors during the summer of 2014. Tucked in a quiet courtyard, the small building has an impressive past. Built as storage for coaches in 1893, it was later used during the GDR as a storage warehouse, and later as an antique market. Renovated in 2008 by architect Carolina Majto, Box Freiraum has now presented several major local and international exhibitions, the latest being TMoCa Opening 1977, featuring the images of Iranian photographer Jila Dejam.
A historic industrial complex built in 1885 in Gowanus, Brooklyn, The Old American Can Factory is made up out of six different buildings and houses over 200 artists. The diversity of the resident artists' work is just about as extensive as the building's floor plan. The Can Factory houses glassblowers, neon sign writers, sculptors, performance and literary artists, as well as the artist-run curatorial collective with their corresponding exhibition space Ortega y Gasset Projects. Founded in 2013 by nine artists, this collective is a small sample of what happens under the one big roof at The Old American Can Factory (on top of which, in summer, there are film screenings).
The Crypt Gallery is housed in the vaults beneath St Pancras Parish Church in London. Used between 1822 and 1854 for coffin burials, the crypts provided an extra bit of revenue for the church and prevented overcrowding in village burial grounds. Later on, during both World Wars, the gloomy space was used as an air raid shelter. It went on to be repurposed once again in 2002 as it is known now: as a contemporary art gallery. With its foreboding atmosphere, this gallery inspires quiet contemplation of the works exhibited on its brick walls, encouraging a slower pace from the visitors moving around under the arches.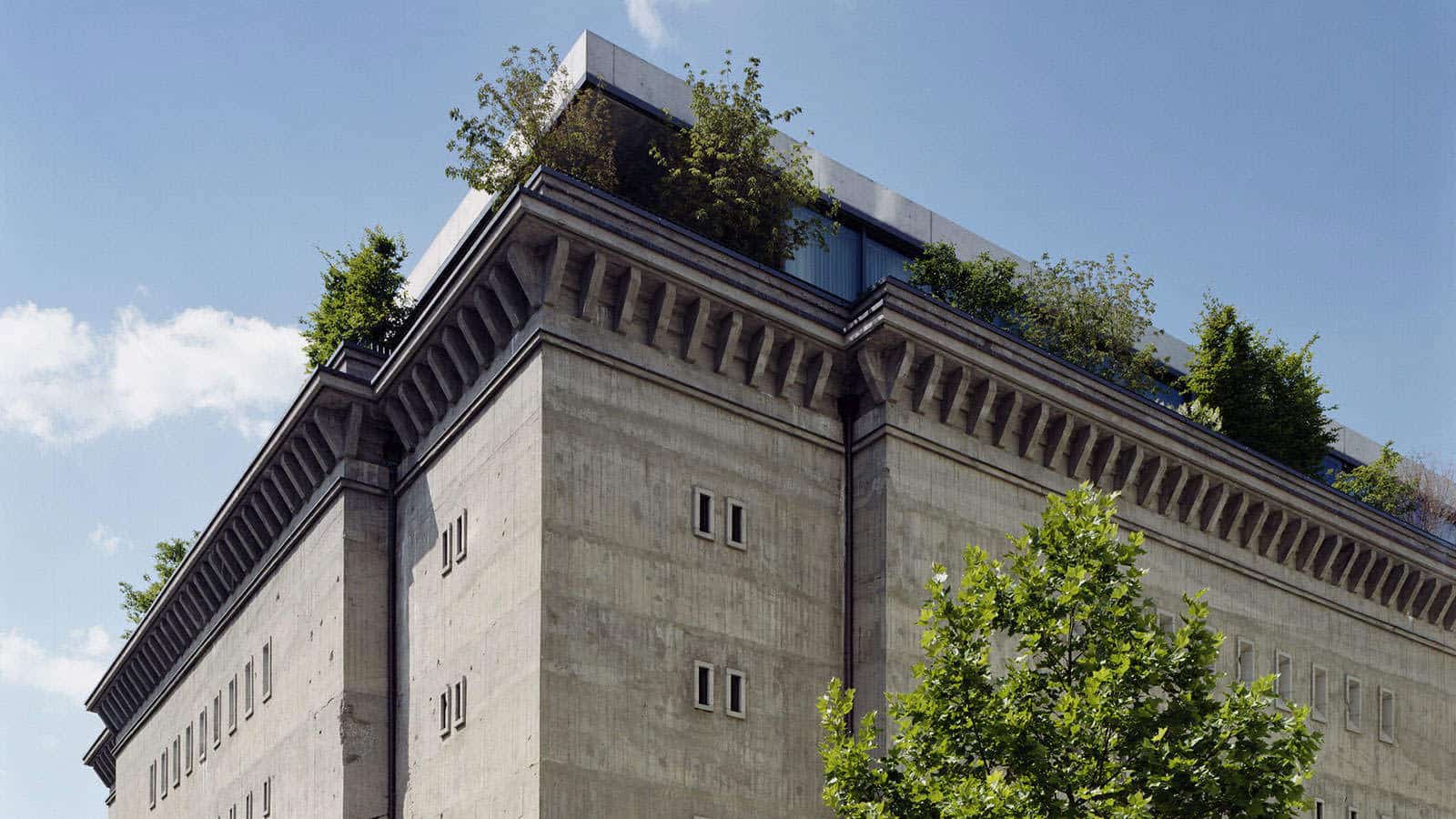 Housed in a converted World War II bunker in the heart of Berlin, this gallery is actually a privately owned and operated contemporary art collection that rotates twice a year, open to the public through bookable tours. Amassed by Christian Boros since 1990, the collection is extensive, with many important works by international artists. Luckily, the sprawling bunker (which has more than 80 rooms) is large enough to accommodate the ambitious artworks. Since its construction in 1941, the building has been used as an air raid shelter, a textile warehouse, storage for fruit and vegetables, housed prisoners of war, and hosted fetish parties, a giant erotic trade fair, and experimental theatre. The bunker was purchased to present the Boros Collection in 2003.
Back again to Amsterdam, this time to a former theater on one of the oldest streets in the middle of the city. Founded 1979 by a group of artists who longed to break free from the restrictions of commercial galleries, W139 (named after its address of Warmoesstraat 139) found its place among the sex workers and drug dealers who lived in the red light district. Almost forty years, a few renovations and many curators later, W139 has gone from an anti-establishment squat to a fully professional space with international ties. But the gallery still stays connected to its roots, supporting artists who create site-specific work in the neighbourhood.
First established in Gateshead in the north of England in 2002, Workplace has spent more than a decade establishing itself as an important part of the UK's cultural landscape, while occupying some pretty interesting locations. In Gateshead, Workplace was a part of Trinity Square Shopping Centre, then after an eviction due to impending demolition, the gallery took up residency in Gateshead's Old Post Office, a 19th-century listed historical building. Workplace has since opened up a sister gallery in London and regularly takes part in art fairs worldwide, while continuing to champion northern England's independent artistic community.
Admittedly, Berlin does have an unusually high amount of repurposed galleries, so we return once more to the city that continues to reinvent itself. Opened in 1846, Hamburger Bahnhof is a huge and impressive neoclassical building, formerly a major train station. After closing, the building had a short period as a transport museum, and re-opened in November 1996 as a contemporary gallery. Past shows have included Joseph Beuys, Anselm Kiefer, Robert Rauschenberg, Marcel Broodthaers, and Andy Warhol.
A gallery, project space, aquaponics farm and cafeteria, Mediamatic has grown to be a cultural institution in Amsterdam. Founded in 1983, as a meeting point for media, television and video artists, intellectuals and scientists, it focuses on nature, biotechnology, and organic cuisine. The organization hosts exhibitions, workshops, lectures, dinners and even beer brewing demonstrations. Originally formed in Groningen, Mediamatic quickly moved to Amsterdam and has since occupied various historical buildings in Oostenburg, in the northeast end of the city, including the Werkspoor-Stork Hall, a former factory for producing and supplying railway equipment to South Africa.