Need a gift for the art lover in your life? Have a whole lot of cash to spend? Online boutique Other Criteria is your spot.
Founded by Damien Hirst, Other Criteria sells limited-edition art objects, as well as books and prints. Unsurprisingly, it offers a pretty huge selection of Hirst items, as well as some unexpected big-ticket pieces by other well-known artists like Jeff Koons, Gary Webb, and Flea from the Red Hot Chilli Peppers (no, really).
Obviously the price tags are…a bit steep. But purchasing art is an investment, after all, especially if it's a piece from an internationally renowned artist. Then again, we don't blame you if you're not in the mood to drop over $500 on a Hirst-branded ashtray.
Maybe taking a peek at these expensive pieces will make buying some art from an emerging local artist less intimidating. Or perhaps you're a big spender in search of a gift that'll make the rest of the family look cheap and unsophisticated on Christmas morning. We're not judging.
Either way, here are our recommended best/most outrageous art objects available on Other Criteria, curated to fit the friends and family who might be on your gift giving list.
For the cool parent:
"Golden Virginia" Sculpture, Gary Webb (£10,150.00)
With 1970s color tones and a chunky, tactile form, this Gary Webb sculpture looks a bit like a funky kid's toy, making it the ideal gift for the stylish parent. As long as they keep it out of reach—we're not too sure if those temptingly shiny bobbles can be popped back on if the baby pulls them off to play with.
For the nature lover:
"Lies, Most Likely" Sculpture, Polly Morgan (£7,800.00)
This work is actually made from a real, formerly live snake, so not exactly vegan-friendly. Still, all animals used in Morgan's sculptures have died from natural causes, so you can probably feel good about gifting this to a nature enthusiast who doesn't mind a bit of taxidermy.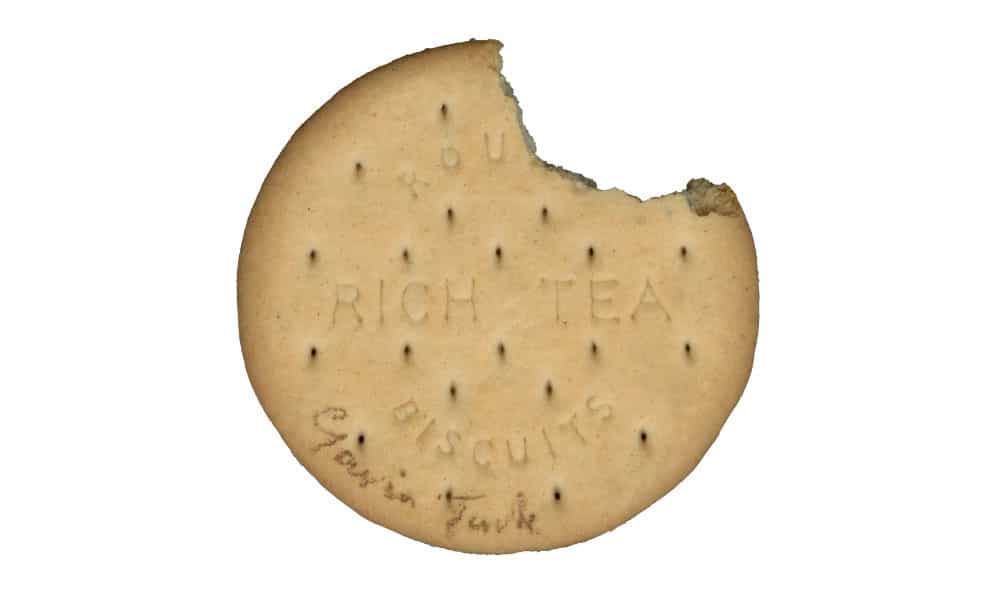 For the foodie:
"Rich Tea Biscuit" Actual Biscuit, Gavin Turk (£108.00)
Is this biscuit as delicious as it is aesthetically pleasing? Is it, more likely, a little bit stale? Did Gavin wash his hands before he handled this food item? Is that ink non-toxic? Good art makes you ask questions.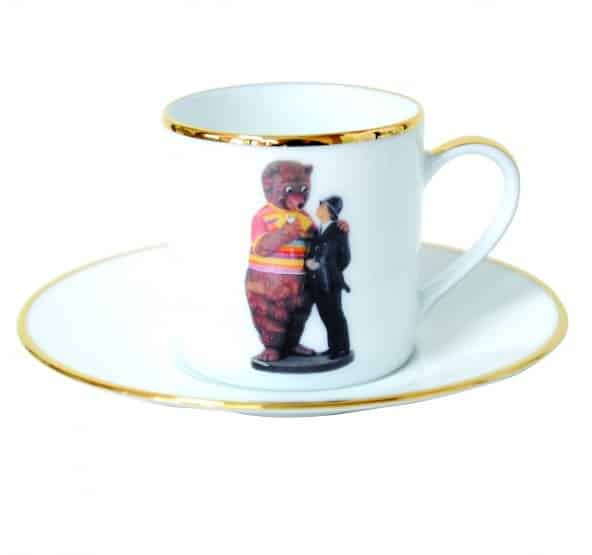 For the Anglophile:
"Banality Series" Set of 6 Coffee Cups and Saucers, Jeff Koons (£653.00)
Everyone has that one friend who won't stop talking about how much they love England since they went to London on holiday that one time. Pair this set of tea cups with a few of those Gavin Turk biscuits for a gift that's a bit more unique than some Union Jack teatowels or one of those annoying "Keep Calm" posters.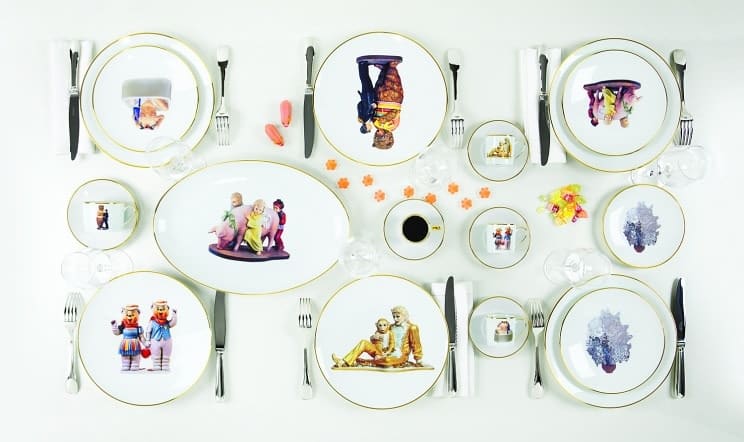 For the perfect host:
"Banality Series" Set of 12 Plates, Jeff Koons (£911.00)
Looks like Jeff Koons has thought of everything this holiday season.
For the horror fan:
"Venal Muse, Envirico Sculpture," Matt Collishaw (£4,600.00)
This little terrarium would be a cute gift for a plant lover, right? Or maybe not. "Collishaw's resin-sculpted flower is riddled with syphilitic diseases," says his artist statement. Yikes. This (actually super gory, on close inspection) art piece is a great pick for someone who's into horror, gore, and/or zombies.
For the hippie:
"The Carrot Family" Bronzed Sculpture, Sue Webster (£23,500.00)
Add some organically grown, very expensive glam to the kitchen, but in a way that also says "I'm down to earth and love vegetables a lot."
For the stylist:
"The Humble Hanger" Necklace, Rachel Howard (£1250.00)
Rose gold has been everywhere this year, so this limited edition Rachel Howard necklace makes a very on trend gift. Make it into an artistic collaboration by crafting a little tiny shirt to put on the hanger.
For the musician:
Black and White Spin Bass Guitar, Damien Hirst and Flea from Red Hot Chilli Peppers (£10,000.00)
Damien Hirst collaborated with Red Hot Chilli Peppers' bass player Flea to design a series of bass guitars. That's right—Damien Hirst and Flea from the Red Hot Chilli Peppers. Also, the proceeds will benefit Flea's charity, which helps provide music lessons to children who can't afford them.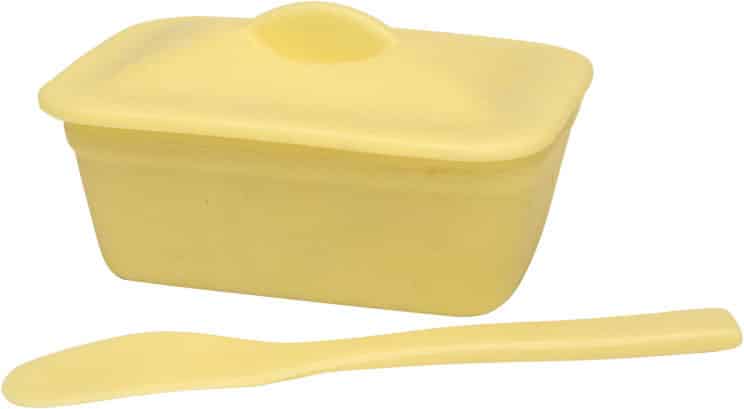 For the cook:
"Butter Dish, Buttery Knife" Sculpture and Art Book, Jane Simpson (£360.00)
Who doesn't need a nice butter dish? Jane Simpson's take on kitchenware is made of rubber, so no guarantees on if this can go in the dishwasher.
For your significant other:
"Yoko XXXVI" Sculpture, Don Brown (£12,000.00)
Here's something romantic: this delicate statue by Don Brown is part of an ongoing series of sculptures of his wife Yoko.
For the aesthete:
"Pharmacy Ashtray," Damien Hirst (£450.00)
The Damien Hirst skull? Everyone's seen it. Old news. Stand out with a unique and unexpected piece that's still got that unmistakeable Hirst signature (literally, this ashtray comes signed). Don't actually use it, though. This ashtray is for showoff purposes only. Other Criteria warns: "If it is used as an ashtray (or other than for display purposes) we cannot guarantee that it will retain its original condition."