For Dani Roche and Bianca Venerayan of Kastor & Pollux, their studio is really anywhere with a reliable internet connection and enough space to let them work out the details for one of their many ongoing projects. After 8 years of blogging, photography, and communication and fashion design together, Kastor & Pollux is a well-oiled creative powerhouse. And that's exactly why Dani and Bianca have decided to take their next creative steps separately.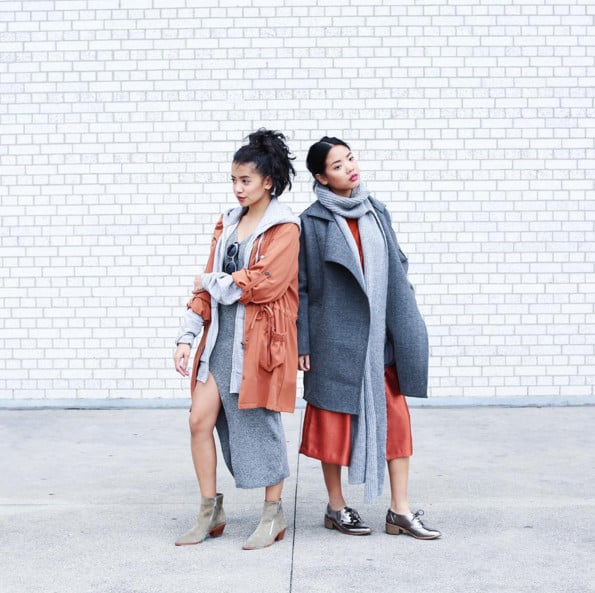 The early beginnings of Kastor & Pollux:B: I'm Bianca (left), and I guess I originally started this vision for Kastor & Pollux as a child. I was always interested in fashion and design; making businesses and selling things. In high school, I met Dani, and from then on we just joined forces. I don't really remember life before Dani, to be honest.
D: I'm Dani (right). I've always known that I liked to make things. Before I met Bianca, I got really into graphic design. I was interested in fashion, but more so the design and branding that went into making something and putting it out there. When Bianca and I met in 2008, we both knew we wanted to start a business, and have been working together ever since.
We were originally working together under the name Plastic Skyline—which we got from a band name generator. After several years, we decided it was time to update our brand. Our first idea was to become the Asian Olsen Twins, and the second was Castor and Pollux, the Gemini twins. We went with that idea, switching out the C for the K—for typographical reasons.
On creative relationships and being in business:D: Sometimes it feels like a [romantic] relationship. It's interesting how much of your life you share with your partner: work, friendship, the good, the bad.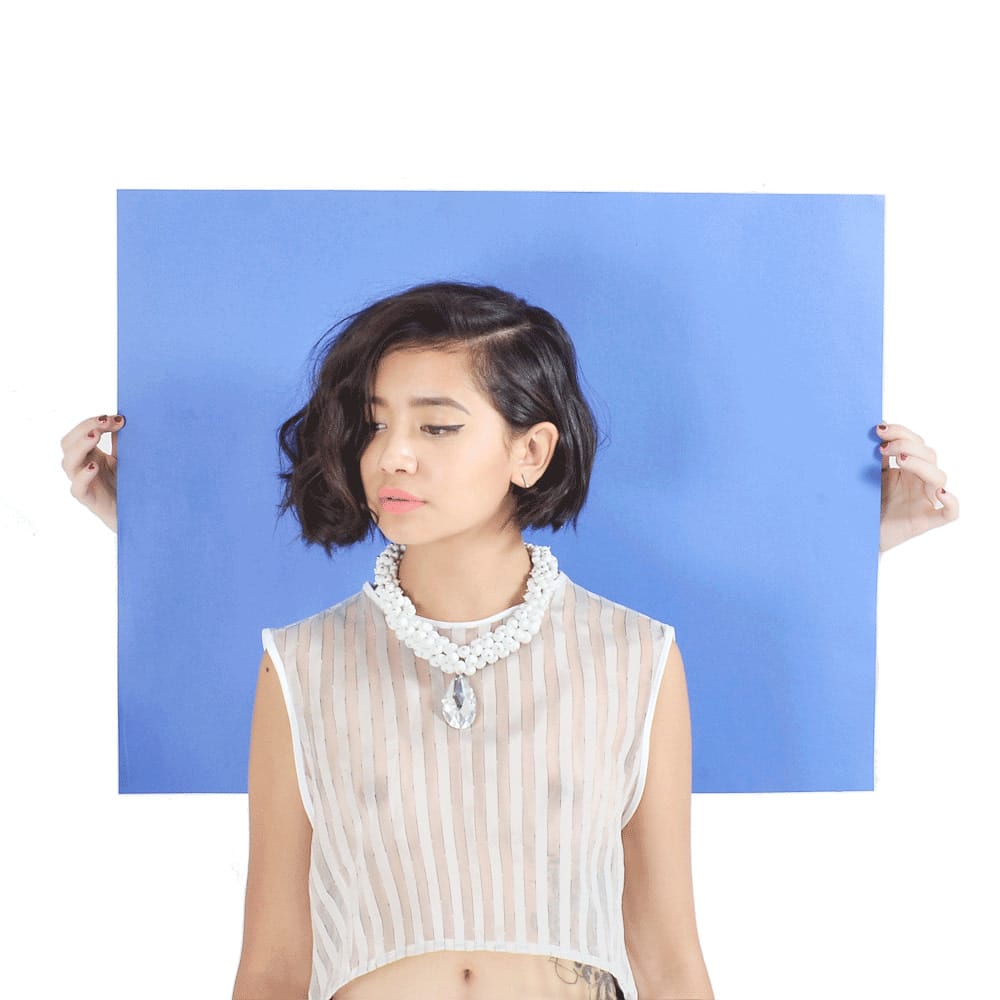 Our first idea was to become the Asian Olsen Twins.
How they grew from two to SQUAD:D: Bianca keeps me sane. She's the stabilizing force in K&P, and in my life. It's nice to be able to go home at the end of the day, put work aside, and still be friends with one another. But even two distinctly different people with two distinctly different skill sets can only do so much!
B: Dani is the structural one of us two; I'm the fluid one running wild. When I get overly excited, or I take an idea and really run with it, she brings us back to reality. She's strategic, organized, logical—she's my lion tamer.
Eventually we realized that we couldn't do everything we wanted to do with just the two of us, and we have a lot of talented friends we collaborate with. We found that we kept working with the same people again and again, so we decided to form the KPSQUAD.
D: It's hard to let go when it's only been two people for the past 7 years. It's scary to have to depend and trust other people when it's only been Bianca and I for so long. But, the KPSQUAD really motivates me to push harder as a leader and as a creative myself.
"Fake it til you make it"—words to live by:D: This past year, we produced a giant event for a finance company. They reached out to us as "influencers"— basically asking asking us to show our Instagram followers how we use their services. Instead, we offered to throw an event. Our motto is fake it til you make it—and it's important to do that. To take on things you're not sure how to do, or things that you're scared of doing.
B: [Without taking risks] we'd have no idea what we liked, or didn't like, or what we really wanted to be working on. If we continued to work on the same things over and over again, we'd become stagnant.
D: It's been an interesting journey getting to that point of believing we can do things [instead of doubting ourselves]. There's been tears, and frustration, but when the day comes and the project is finished, it's always awesome. Success is subjective; it's always about progress, and not always about tangible things. To me, a huge personal success was me being able to quit my job and pursue Kastor & Pollux full time. It just didn't seem like something I could ever do at 23.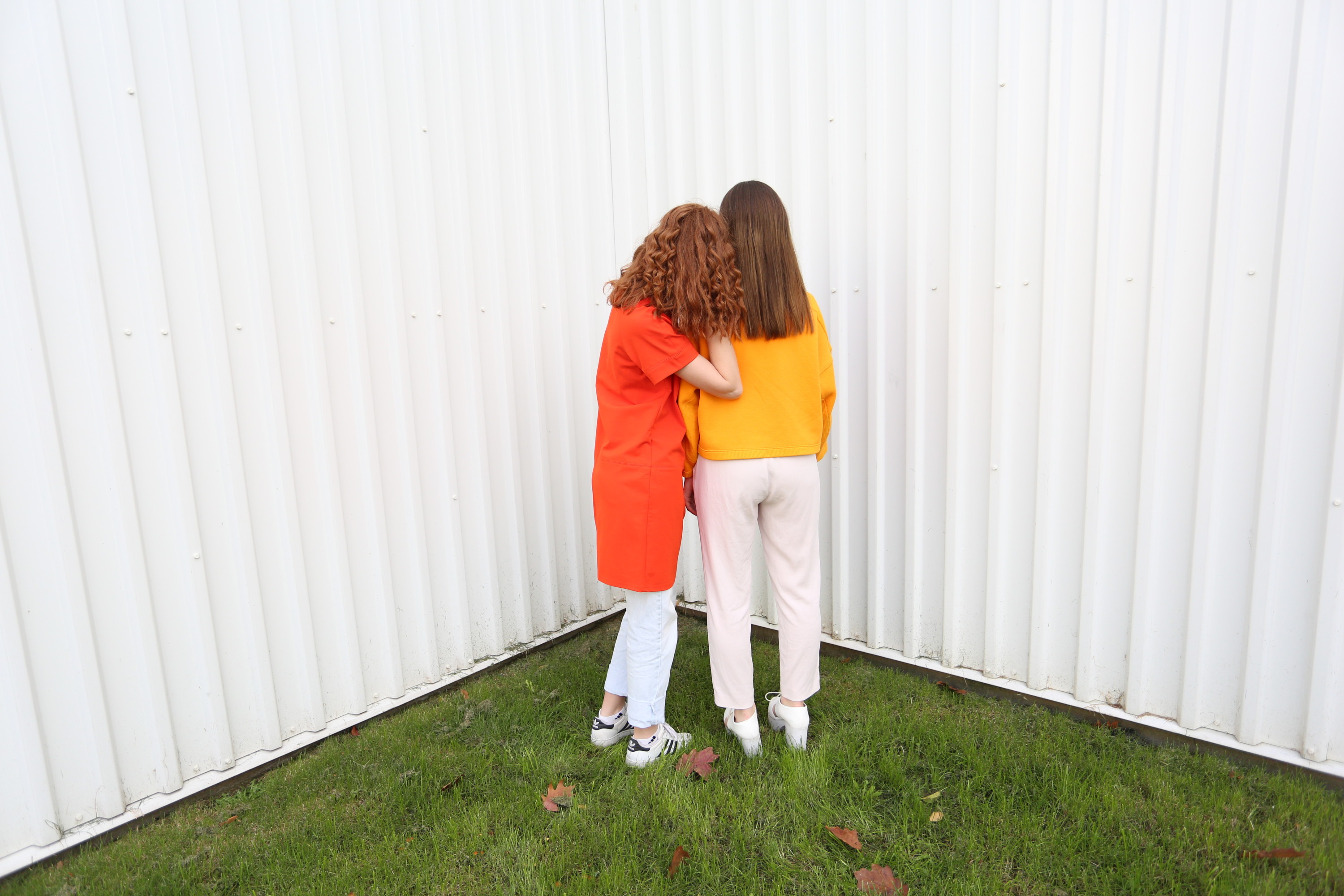 We know what we do best with each other—now we need to work on finding out what we do best on our own.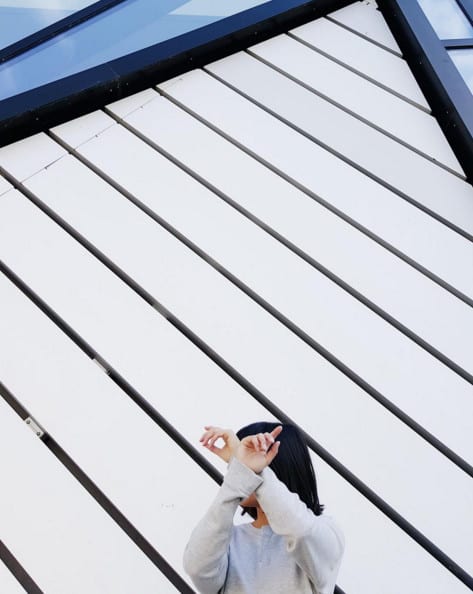 What's next for the duo?D: We actually decided that in 2016, Bianca and I will be taking on different roles within K&P. I will be leading the brand and the KPSQUAD, and Bianca will be pursuing her own verticals (while continuing to be a contributor to Kastor & Pollux).
Kastor & Pollux as a brand will continue to exist, but it will not depend on living within the blogging/influencer/fashion realm it's in right now. Ultimately, I will be trimming back, focusing more and more only on its creative direction, photography, and design.
B: After nearly 8 years of working together, we know what we do best with each other—we've spent almost every day together. Now we need to work on finding out what we do best on our own. I'm going to be working on designing and producing my own solo menswear line; Dani will be doing more with her photography and interactive design.
D: Like we said before, it's important to take on things that scare you—that you aren't sure of. That's how you grow as a creative and as a professional. Obviously, we're a bit scared to see where 2016 will take us because for so long it's just been Bianca and I, but that's almost the reason we had to do it. If things stay the same for too long, you can't really grow or learn.
kastorandpollux.com
@kastorandpollux
Original photography by Dani Roche from her latest series KPSQUAD. Header image by Marissa Ho and Janet Wen.