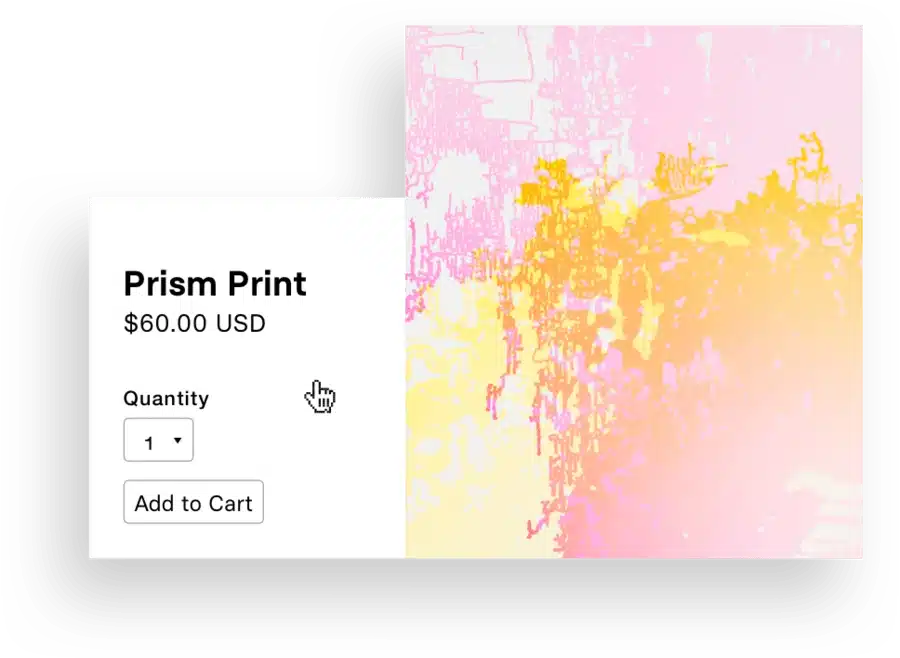 What Every Online Artist Portfolio Needs
Not sure about what goes into creating a portfolio site? Here are three essentials to building an art portfolio:
Your Best Work
A portfolio website is a virtual gallery—a place to put your work so it can be accessed and shared with the world. If you garner enough attention, you can boost your career and begin selling works, collaborating with other artists, and dishing out commissions.
Thus, it's essential to include only the very best out of your body of work. Choose 15 to 20 of your latest and greatest works, making sure they highlight your skills as much as your artistic voice. Aim for a diverse portfolio, too—choose works from different mediums, subjects, and themes.
Background Information
Oftentimes, people are just as interested in the artist as they are in the art. Make sure to put as much effort into your About page as you do with your galleries. Put together a write up detailing your educational background, your inspirations, your mentors, and the themes you find yourself drawn to. Don't forget to mention awards and accolades you received for past work too, along with any residencies and mentorships you've experienced.
Lastly, don't forget to talk about any relevant interests that might make you more interesting. Maybe you dabble in some tattoo work, maybe you're a graphic designer by profession, or maybe you're a talented musician too. All of this makes you a more interesting, more well-rounded artist!
A Creative Vision
All artists have their own unique creative voice or vision. It's what makes you stand out from the crowd. If you haven't pinned it down yet, consider reassessing your art and your goals as an artist. If you do have an idea of what that voice wants to say, make sure that your portfolio is capable of delivering that message.
Through the images, your site design, and your write up, your portfolio website should embody your creative vision and represent who you are as an artist.