Kikkerland is a brand so ubiquitous that it's hard to believe it was created only twenty-five years ago. Found in gift shops and stationery stores everywhere you go, Kikkerland makes carefully designed little products which range from simple (alarm clocks, pens) to silly (magnets that look like little cat butts, the pizza nightlight). From stationery to kitchen utensils to wind-up toys, Kikkerland achieves a rare combination of utilitarian whimsy with its compact, neatly packaged goods.
The company first began in the late 1980s, in New York, as the project of Dutch expat Jan van der Lande. A nickname for the Netherlands, Kikkerland translates to "land of frogs." Design-minded van der Lande started reselling items like vases and lamps from designer friends in Amsterdam, bicycling through the city to personally deliver his sales. Eventually, he began producing designs as well as reselling them, and business began to take off. At first, van der Lande was organizing it all from his houseboat on the Hudson River, but as things expanded, Kikkerland took on more and more employees, an actual office, and increasingly innovative designers.
This year, the company is celebrating its 25th anniversary with the re-release of a few past products, as well as the new SquareBear (pictured above), "created by hand in a digital world." Kikkerland continues to produce creative new products at breakneck speed, with 300 brand-new items designed every year.
Van der Lande still lives in his houseboat, cycling to Kikkerland's Manhattan office every day like a true Nederlander. We asked him to share an inside look at his company's origin story, how Kikkerland manages to put out such an outrageous number of new items all the time, and his take on the future of retail.
Interview by Matt Moreland.
Written and edited by Jill Blackmore Evans.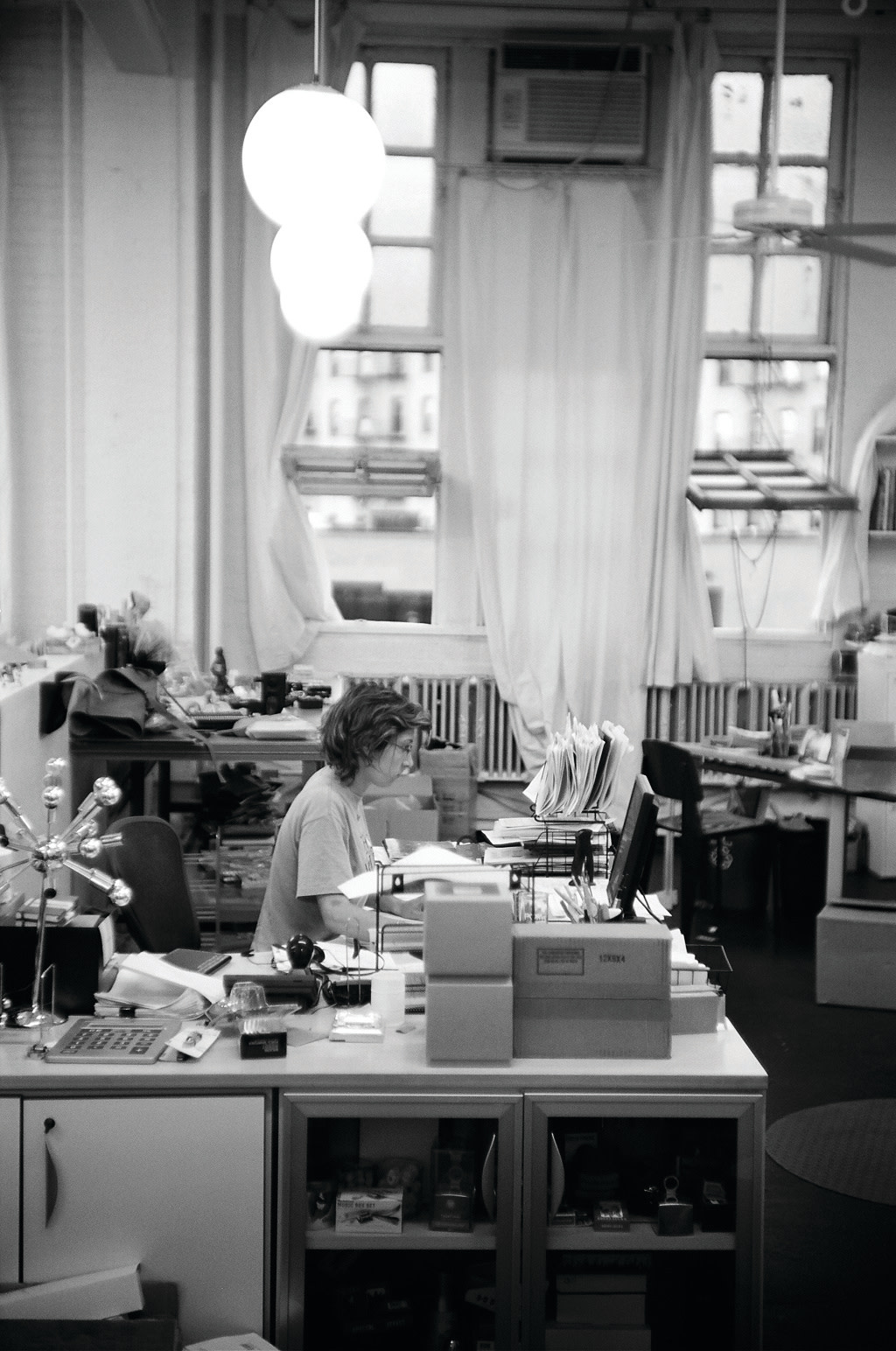 Left: Kikkerland's first trade show booth, 1994. Right: Their office in Harlem, 2007.
On coming to New York:
I grew up in a small town in the east of Holland. My father had his own business, and so did my grandfather and his father. My family had always run small businesses. My mother is from the United States, from a small town near the Finger Lakes, near Rochester. She was a writer. After the war my father got a scholarship to study in the United States and that's where he met my mom. When he went back, my mom followed him. She was 23 at that time. She stayed there and had six kids. I'm number four. I grew up in a little town with a lot of cows, just as you'd imagine Holland is.
After I finished my bachelors in Agriculture and Environmental Engineering, I couldn't find a job. So I decided to immigrate to Australia. But before I left, I applied to some universities in the United States. I had, from my mom, American citizenship.
The school that I went to was called Manhattan College. When I got there, I found out it was not in Manhattan, but somewhere in the Bronx.
While I was in Australia, I was picking apples for about half a year. When I arrived in Perth, I had a choice. I could either work in the mines, or I could work on a boat doing fishing, which was very hard—or I could pick apples. I chose the apples because it sounded like more fun. While I was there, I got a scholarship to study in the United States, so I packed up my stuff. I had a girlfriend there, so I kissed her goodbye. I had an apartment and a car so I gave up the apartment and sold the car. Then I went to the US.
I came to New York in August, and I couldn't believe how hot it was. In the beginning it was a little hard. The school that I went to was called Manhattan College. When I got there, I found out it was not in Manhattan, but somewhere in the Bronx. It wasn't very glamorous, but it was good for my studies.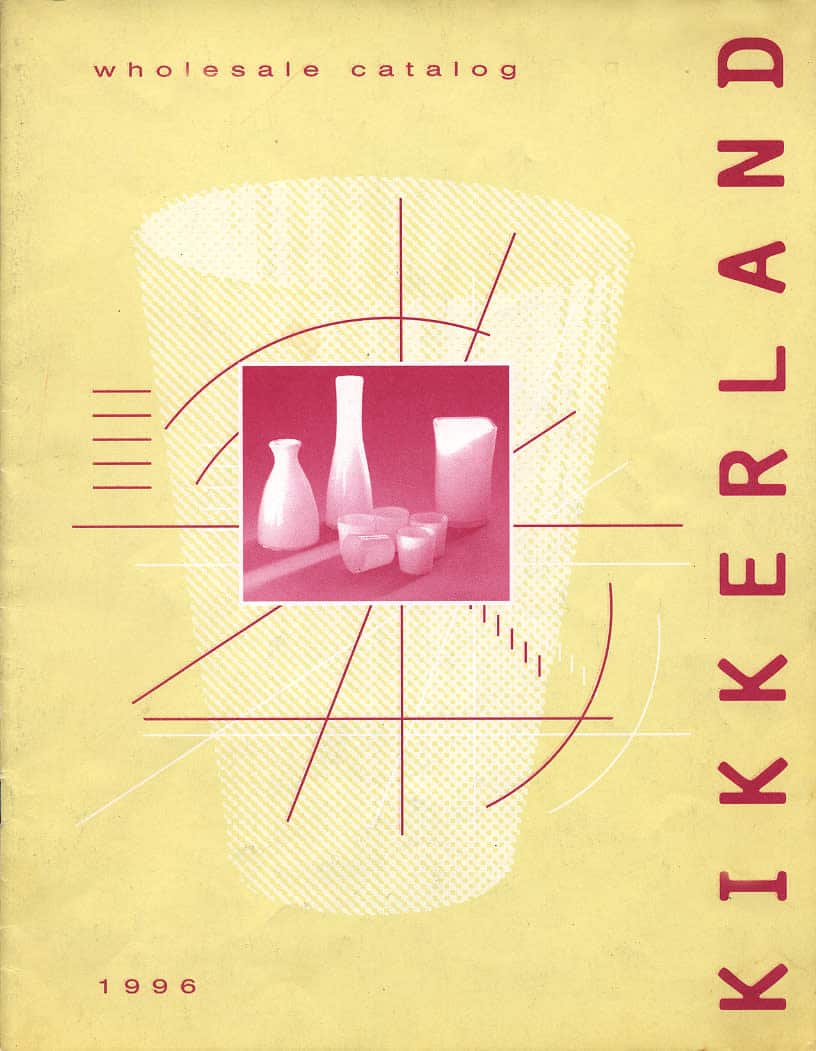 Kikkerland wholesale catalogs, 1996-2004.
On the infamous houseboat:
After I finished studying, I got a job working for the city, and I had a very nice apartment in the East Village in Manhattan. But it was a sublet, and the landlord found out, so he evicted us. I had to find a new place quickly. There was a little ad in a magazine called the Village Voice that said, "Why not live on a boat?" with a phone number. An old man answered the phone and he said, "Okay, if you wanna come for the boat you have to come at eight o'clock." I asked him if it was eight o'clock in the morning or in the afternoon. I don't remember what he said, but I came at eight o'clock in the evening.
I was the only applicant. I was walking around and I spoke to some of the neighbors and they said, "Yeah, this morning at eight there were thirty people waiting for the boat." So I figured, "Oh my god, I've misunderstood." But then the old man came and said, "Hey, you're the only applicant." Apparently he told everybody the wrong time, except for me.
That's how I ended up in the boat. I still live there. This was in '86, so it's been thirty-one years. It's a very nice, small community, like living in a little village at the center of the world here in New York City.
On Kikkerland's beginnings:
My job didn't really fit me that well, being a civil servant working for the city. I was a little bit unhappy, but I worked there for three years. At some point I just quit and I wanted to start my own business. A friend of mine from the Netherlands had some vases that I started to sell, and that actually led me to this business. I started it all by myself. I took my friend's vases on my bicycle and biked them to design stores around New York, and everywhere I went people placed orders.
It went really well, and I started to represent more designers, mostly from the Netherlands. Later I also represented American designers, until I started to do my first production, where I wouldn't just buy products from independent designers, but actually be producing them for the designer. I would license the design from the designer, pay them a royalty, and then I would look for factories to produce the designs.
I took my friend's vases on my bicycle and biked them to design stores around New York, and everywhere I went people placed orders.
A friend of mine, who is also from the Netherlands, his name is Dick Dankers. He owns a very nice design gallery in Amsterdam, and he came to visit me once. He saw this little Critter that we sell, and he said, "Jan, you should produce that." We asked the shop keeper who the designer was, and he was nice enough to give us the name: Chico Bicalho, he was Brazilian, and he had gone back to Brazil. But the shop keeper had his address in Rio.
I wrote him a letter—at that time we didn't even have fax—and Chico wrote me a letter back. He said, "Yeah, sure, if you can produce it go ahead, because I can't make them anymore." These little Critters that he had were vintage. He had bought them all and sold them all and there were no more left and he couldn't produce them. So he wouldn't mind if I started making them.
That was the first time I went to Hong Kong to look for a factory. It took a whole week to find one. Every day I would visit two or three factories. Everywhere I went, people said they could make it, but they never had the mechanism that was needed for the Critter. Until my last day in Hong Kong. My flight was in the afternoon, and in the morning I came to the last address and there I saw the mechanism on the shelf, and I was very happy to see it. I jumped in the air, like, "Yeah! There it is!"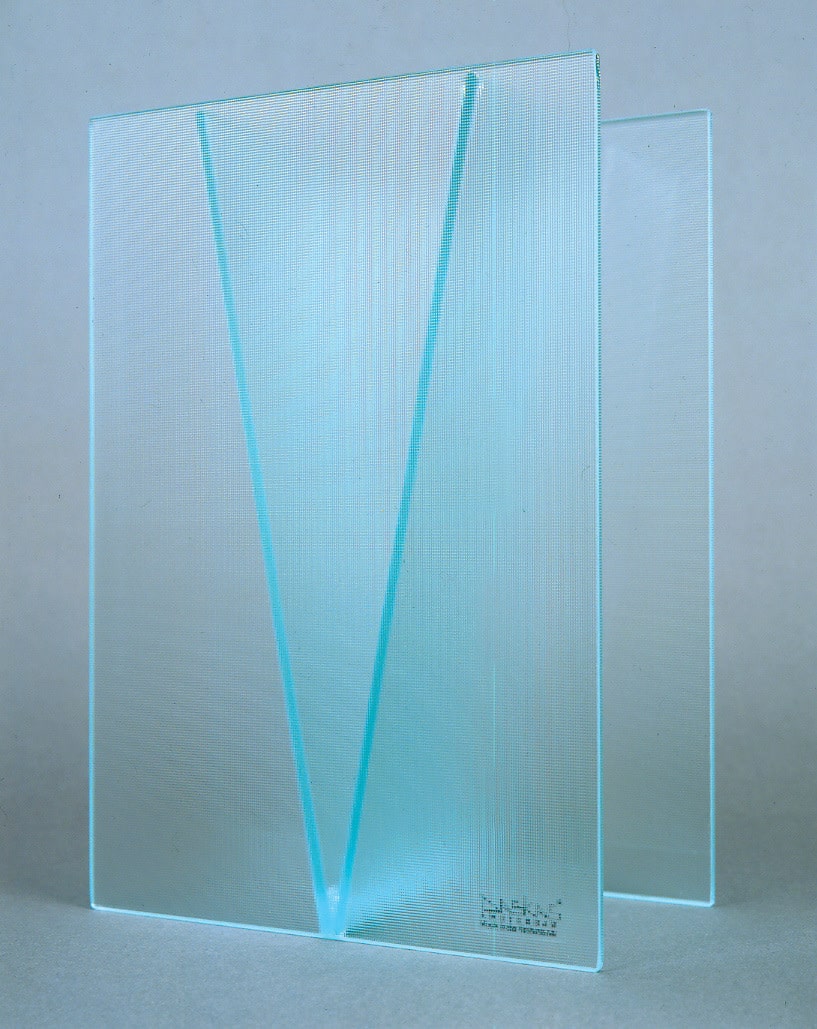 Left: The V Vase (1992), designed by Rob Dashorst, which van der Lande was delivering via bicycle. Right: Wander Stool (1992), designed by Ruud Jan Kokke, which is currently in the collection of the Museum of Modern Art.
On why Kikkerland is the pop music of design:
After I quit my job with the city of New York I worked at a design gallery. It was called Gallery 91—right here in Soho. It was a Japanese design gallery. This was in the 80s, so Japan was booming, before the bubble burst. We had a lot of big Japanese companies that were interested in American designers. We would do exhibitions for them. I have a lot of designers that we still work with to this day at Kikkerland that date back from that time. We've been working with a lot of designers for ten to thirty years.
Every year we produce and design and create about 300 new products. Coming up with these new products, I always compare it to being a musician. You can be a musician who plays classical music, and you try to perfect the same music every time you play. Kikkerland is more like pop music. We have to try to make a new song every season. We have to totally invent something new. That's really our challenge every year. Every season, when we have to do something new, it's not that easy, but somehow we always manage it.
Kikkerland is more like pop music. We have to try to make a new song every season.
One of the functions of our company is to be the link between the market and the designers who come up with the ideas. We listen very carefully to what our customers say, and then we give that information to the designers so they can design and use their creative ideas to come up with something that ties into that. Being that link is really what makes our company successful. Retail constantly needs something new, something fresh, and that can only come from the designers.
On the future of retail:
The internet has a huge impact on our industry. Some of our customers, like department stores, who reacted a little bit late, they really suffer from it. Because if somebody goes into a store, they immediately grab their cell phone and put in the item and see that they can get it much cheaper on the internet. On the other hand, the internet is a wonderful thing, because you can see very beautiful products, and you can find them much more easily.
I don't know what the future is going to look like, but it is definitely changing. I live in Manhattan, and I bike every morning to my work, and I go to the Village and I see one store after another closed. It's not a pretty sight. But I also see that things are changing a little bit, in that some new stores are opening.
For example, for a while all the book stores were disappearing, and now we see new book stores popping up. You can sell books on the internet, but going into the store and smelling the books and touching the paper—you can just browse, and you don't have any particular thing that you're looking for, and there's something to say for that. And record stores were gone for a while, but now people have started to buy records again.
I'm always surprised how things change. The design stores that we saw so many of in the 80s and the 90s, now they are being revived on the internet. I think it's important for people to stay interested in good design, art, and architecture. I think that will never disappear.
The mouse lamp, designed by Martha Davis and Lisa Krohn, which van der Lande helped produce while at Gallery 91.
Batch order of 256 Critters for the Guggenheim Museum (1993).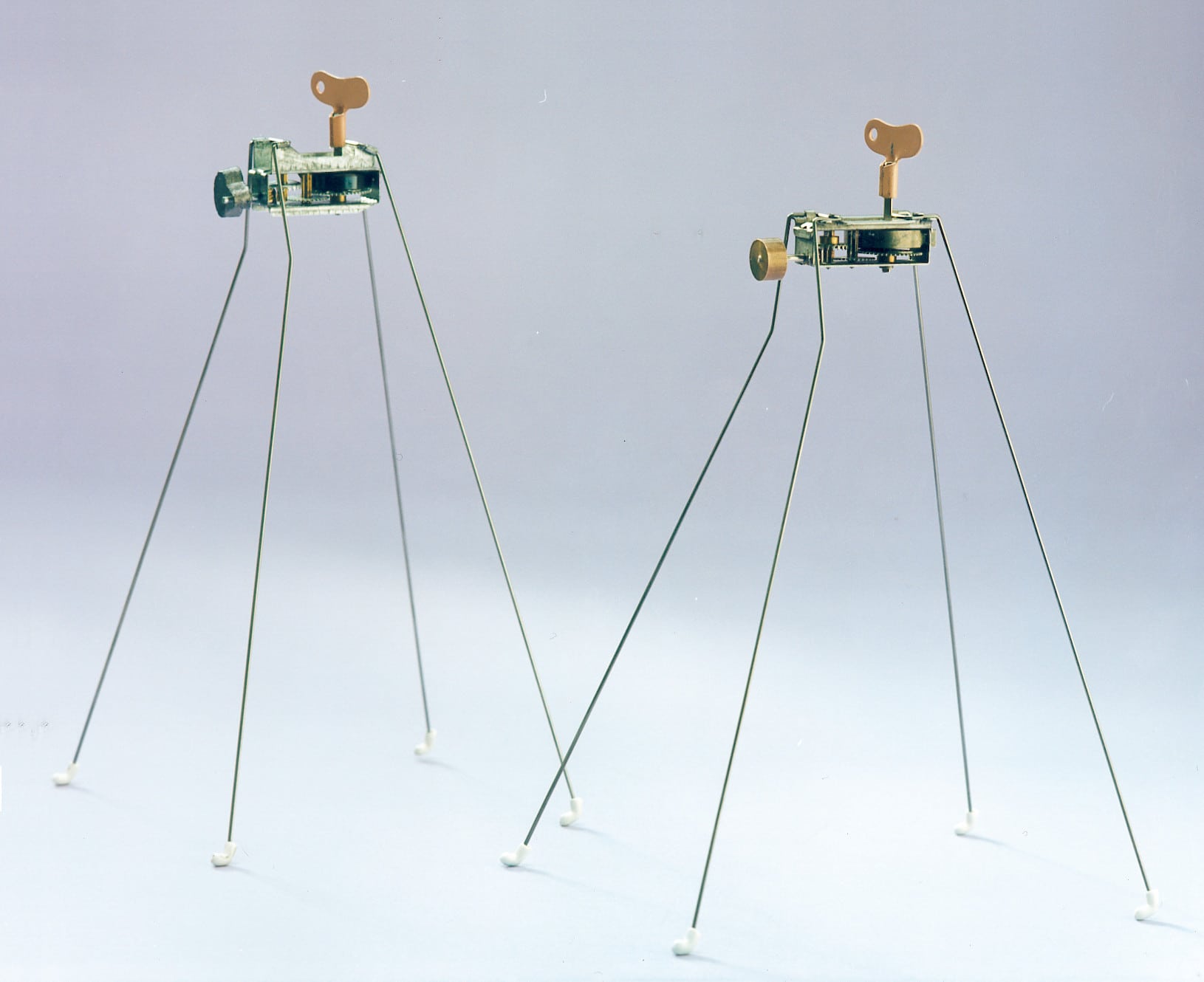 The Critter (1997).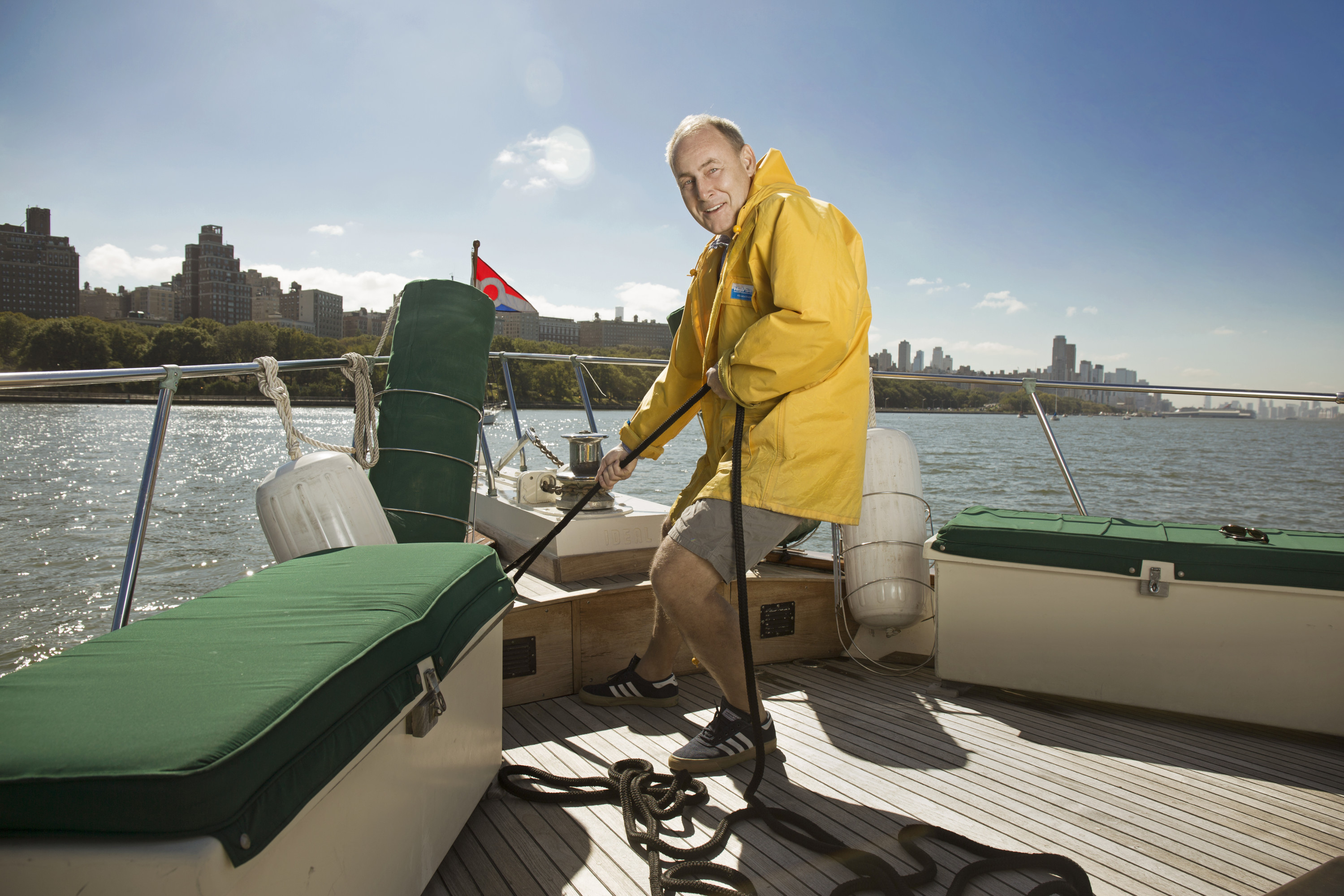 Van der Lande on his houseboat.
Van der Lande with some recent Kikkerland products.