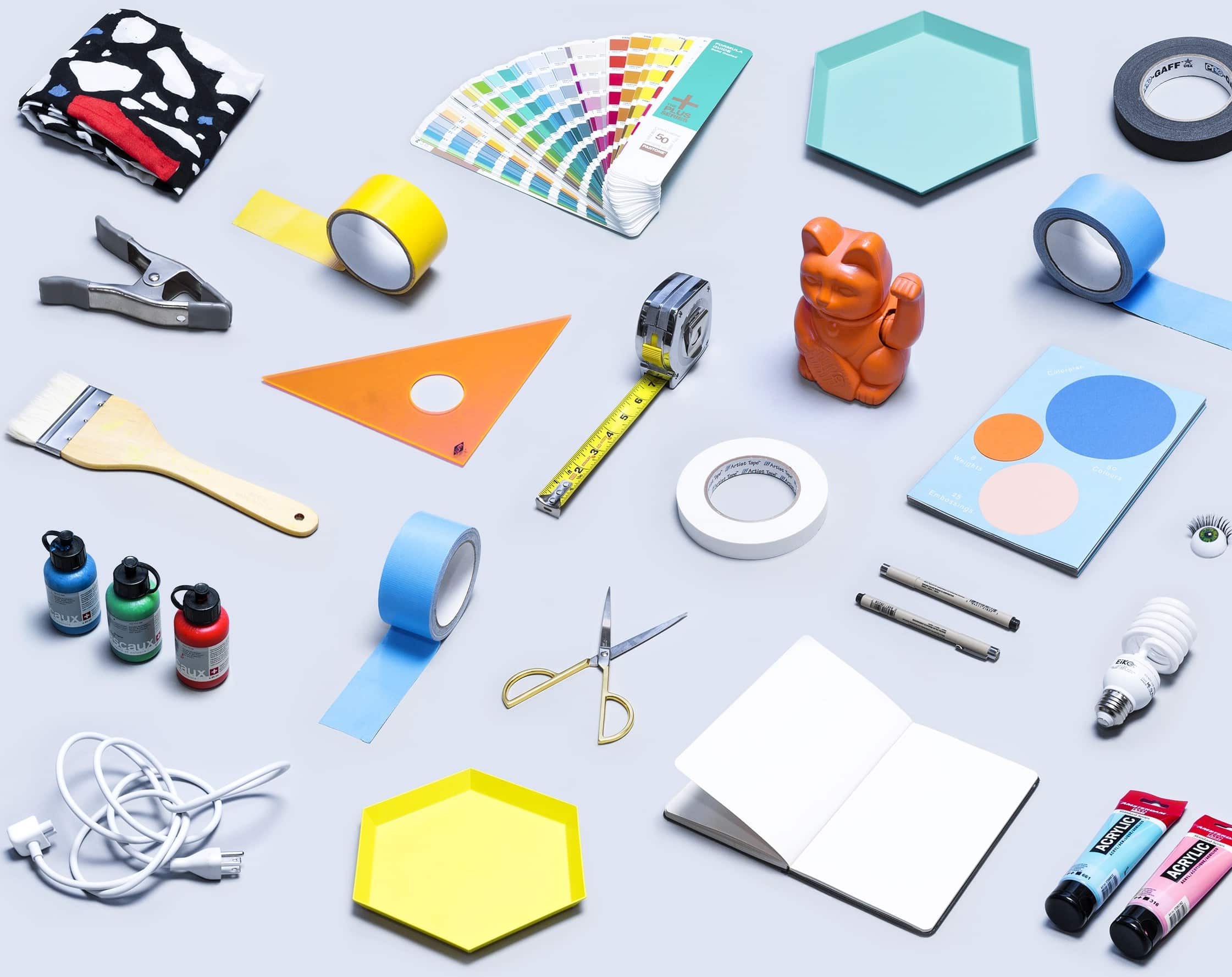 I always have rolls of tape on hand—not only for adhesive purposes.
Who are you, and what do you make?
I'm a graphic designer and art director living and working in Brooklyn, New York. My work combines traditional graphic design elements with photography, art, and styling to create interesting visuals ranging from conventional identities to brilliantly bizarre compositions. Much of it is driven by color, emotion, and the occasional absurdity. I also have an ongoing side project with my partner, Wade Jeffree, called Complements which explores our intimate relationship through visually compelling and completely ridiculous portraits. I studied graphic design at Purchase College and have been working independently since 2013. I have been recognized by Print Magazine for its annual New Visual Arts issue, and my client list includes AIGA, Bloomberg Businessweek, Digg, Google, IBM, Kiehl's, Target, Refinery29, and Renault, among many others.
What do you keep on hand at all times?
I always have rolls of tape on hand—not only for adhesive purposes, but sometimes for decoration too. The brighter the color, the better! I've been in situations where they have ended up as the focal point of a piece because nothing else has worked. The rolls look great when they are stacked in multiples and they create interesting stripes of color, some complimentary and some supplementary. I also use them behind other objects to help anchor things in place or keep them propped in particular positions.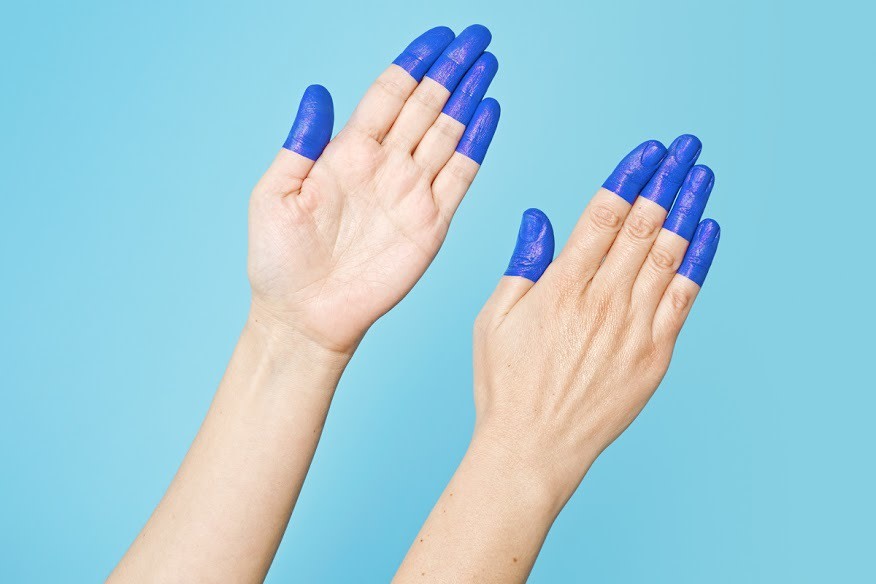 What are your three favorite complementary pairings?
Wine and cheese, coffee and art galleries, roller coasters and summer days.
What are you most excited about for the upcoming year?
I'm excited to be teaching a class this year at the School of Visual Arts as an adjunct professor! Wade and I will be co-teaching Communication Design to third-year design students. I'm looking forward to creating lesson plans and creating opportunities for emotional interaction between students and design. I am also preparing for lectures & workshops, which will take place in Europe during the fall.