By the late 1990s, Berlin's rave scene had established itself as a mecca for DJs and music producers. The city also proved a fertile space for burgeoning underground art movements. It was in that community of basement parties and warehouse raves that the work of Pfadfinderei, the German design collective, first surfaced.
The provocative art on local rave flyers of the time inspired the group to start creating their own designs. Codec Völker, one of Pfadfinderei's core members, says color and typography were inextricably linked to their identity from the beginning. The name—which translates to Pathfinders—was not chosen at random. "For us at that time, calling ourselves 'Pathfinders', we were very much into bold, graphical design schemes." In keeping with a spirit of healthy competition with rival designers, Pfadfinderei developed a crew and soon found themselves in the middle of an artistic movement in Berlin.
Pfadfinderei's minimal, geometric style first came to the fore when the group designed record sleeves for BPitch Control, the record label of friend and fellow Berliner Ellen Fraatz. Fraatz, who DJs under the alias Ellen Allien, met the collective on the dance floor before she started mixing records. After the fall of the Berlin Wall, clubs like E-Werk were famous for their refreshing dance floors, populated by kids from both the East and the West. For Fraatz, it's "that same experience in the city that makes it easy to work together." By 1998, Fraatz had founded her second record label, and Pfadfinderei had joined together to establish their design collective.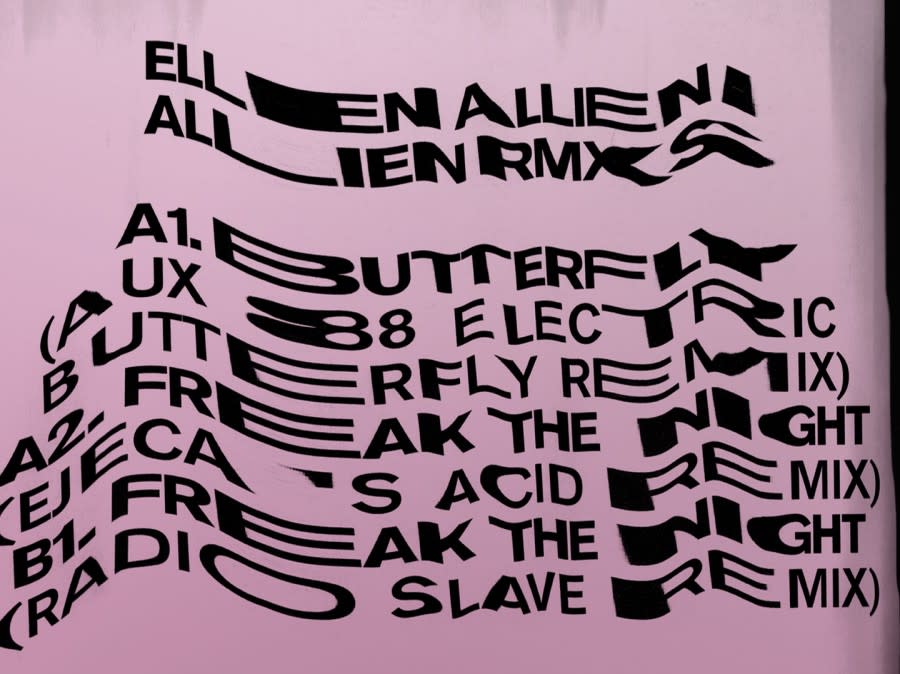 Design for Freak, Ellen Allien's 2014 EP.
Today, Pfadfinderei are a seven-man design team with a client list including electronic acts like Tale of Us and Paul Kalkbrenner, as well as brands like Lacoste and Netflix. Fraatz has grown her record label into an industry staple with a local foundation; BPitch Control has been a platform for the grassroots Berlin techno community from the beginning. Artists like Sascha Ring of Apparat, along with Gernot Bronsert and Sebastian Szary of Modeselektor, experienced the industry's growth firsthand.
Bronsert says the duo didn't always consider the city's impact on their music. But looking back, it's impossible to ignore. "The re-unification of Germany in 1989 was the event that gave birth to new movements," says Bronsert. "We were born exactly in this period—a pretty lucky shot." Like other artists on BPitch Control, the music they produced helped shine a spotlight on Pfadfinderei's early designs.
Before MP3s and online music culture, record sleeves were an all-important canvas for communicating the vibe of an album or single. "[Fraatz] trusted us and gave us a platform," says Honza Taffelt, another of Pfadfinderei's founding members. Seeing sleeves they had designed in record shops around the globe not only brought more attention to the collective's designs, but also presented an opportunity to grow.
In 2000, the group began hosting their own weekly audiovisual event series in Berlin, called Labland. "We didn't want to just have a dance floor," says Taffelt. "We thought there should be more audiovisual performances." For five years, Labland became a Thursday ritual in Berlin. It was also one of Pfadfinderei's most important educational resources. "We learned a lot about emotion and spatial installations without having a direct client, just by having that experience," says Völker.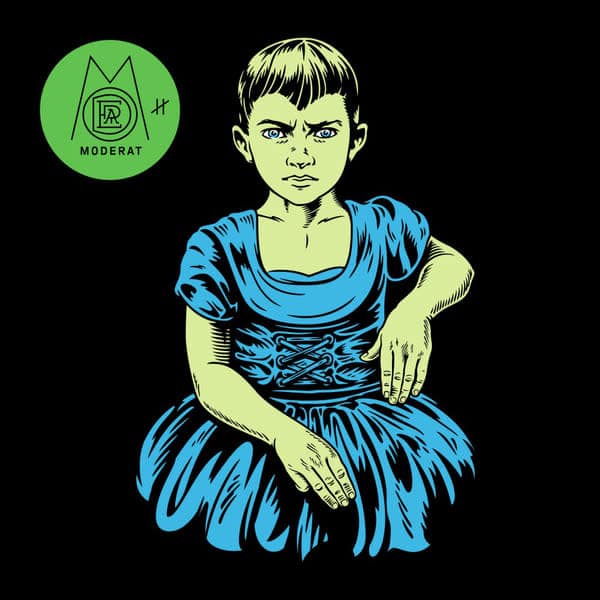 Designs for Moderat albums II (2013) and III (2016).
When Pfadinfderei performed their live show, multiple members were behind the controls. "We would have an old analog video mixer and as the DJ shifted from one record to the next, we would overlay our laptops." Völker says it was like visual jazz. "We wrote some applications so you could perform like a piano on your laptop, and have a square jumping to the beat." They eventually recorded the archives from those Thursdays and released them on DVD. The project also featured Modeselektor's debut album, which wasn't released in any other format.
The push-and-pull experience of working with digital technology has characterized Pfadfinderei's career from the start. Although the collective are open to technological progression, they're hesitant to become reliant on their tools. For live shows, that means more artistic autonomy and less technological assistance.
"You can program something that would run like the iTunes visualizer for ten hours, and it would be always in sync," says Völker. "But this human factor, that includes mistakes—like pressing the wrong button and all of a sudden everything turns white—are essential to us." Pfadfinderei are more experienced now and those mistakes happen less often. Last year, they toured the world for the third time with Moderat, the Berlin-based supergroup of Modeselektor and Apparat members.
Pfadfinderei's style is characterized by the use of light and space as focal points, sometimes even as mediums. "A screen has a lot of possibilities, where you could show a mountain with tiny details, and what we show is only a bouncing white block," says Völker. It's a distinctly geometric approach, taking cues not only from German, but also Swiss, French, and Russian schools of design, according to Taffelt. "Whether it's Oskar Fischinger or Len Lye, we have a new German or European approach to that," he says. Like their influences, Pfadfinderei have developed a niche audience.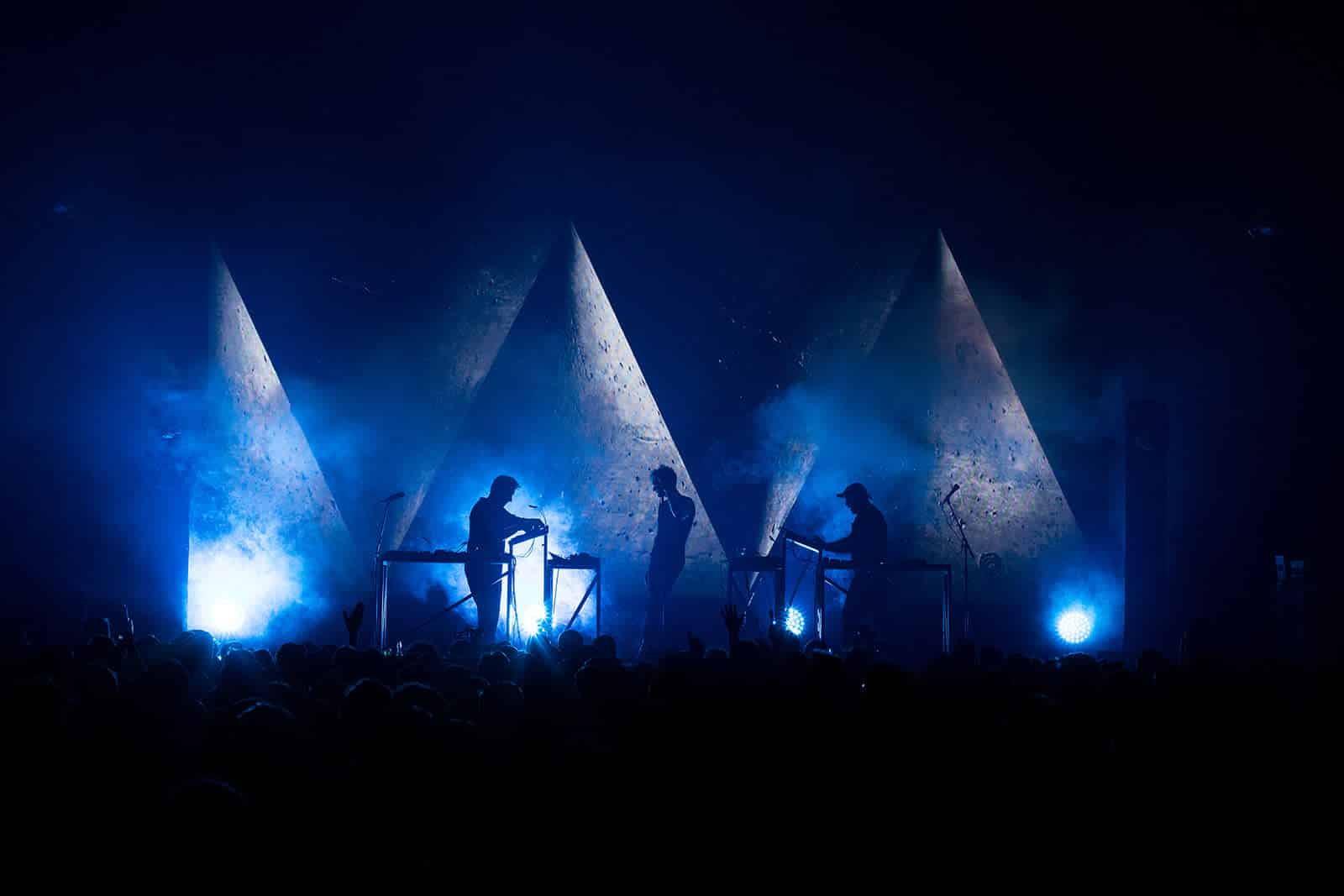 Moderat on tour in 2016, with visual direction by Pfadfinderei.
By making visual work which is only experienced at live shows, Pfadfinderei create an artistic environment based around ephemerality. Like their experimental excursions into audiovisual art during the Labland era, no product results from their live performance. "It's there for a night and then it vanishes again," says Völker.
As visual directors of Moderat's 2017 world tour, in support of their Live album, Pfadfinderei were responsible for all aspects of the group's appearance. Whether projecting images, or placing instruments and artists onstage, Bronsert says the collective have a unique way of relating images to sound. Although Pfadfinderei's stage design no longer includes Super8 loops or Panasonic VHS mixers and projectors, they've remained conscious of technology's changing role in their creative process.
Pfadfinderei kicked off 2018 with a site-specific video installed at Berghain on January 1st. Titled Wisdom, the video depicts what could be a gentler version of the infamous Berlin club, soundtracked by William Basinski's Cascade. The collective's other current plans include work on a DJ robot powered by artificial intelligence. "It's a physical robot that can actually spin records and dance," says Völker. Although this is Pfadfinderei's first foray into robotics, it still fits in to their overall design philosophy. "We have a lot of artistic pride," says Taffelt, "but at the same time, we have no problem entertaining."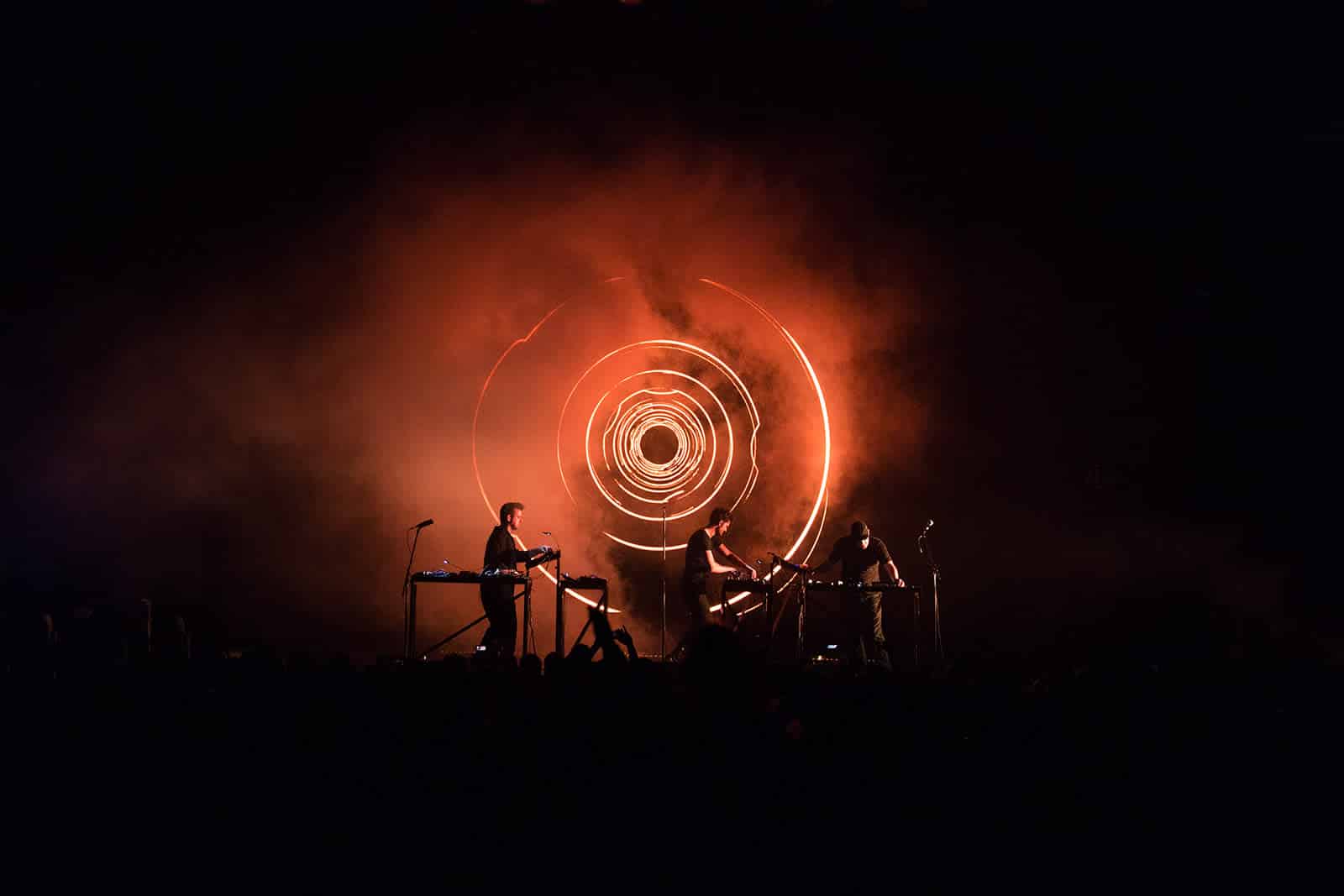 All photos of Moderat, including cover image, are by Birgit Kaulfuss.
More on music and design:
The Designer Creating Album Covers for Fetty Wap and Young Thug
Lisa Lok Creates A Graphic Alphabet Inspired by Her Favorite Bands
Navigating the World of Live Music and Concert Photography