Earlier this year, Format had the honor of presenting Roman Mars Live in Toronto at the Design Exchange, Canada's design museum. Here's some of our favorite shots from the event, as well as some key takeaways from our chat with Roman.
Roman Mars on how 99% Invisible got its start…##
I've been a public radio producer for fifteen years. I worked on every type of public radio show that exists. And, about four years ago, I started 99% Invisible, a small radio show about architecture and design. It was supposed to be dropped into morning edition segments on local public radio stations, but then it just took off as a podcast.
It really started because the American Institute of Architecture, the San Francisco chapter, and KLA, the radio station in San Francisco, had some people in common. The AIA went to KLA and suggested that maybe there was a drop-in segment about a building in SF that we could do as a story. They asked me what I thought about that, what kind of show I'd do if it were me, and I became really interested in expanding the notion to all kinds of design—not making it necessarily about San Francisco, but tying in San Francisco because SF is a very design-oriented place.
It was really hard to cut it down to just four minutes—I always have a much longer story to tell. Finally, it came to the point where the last anecdote I couldn't cut, I would just leave it, and lock it, and put that up as the podcast. Very quickly in the process I noticed I was telling the longer version and just cutting it down to make the short version, instead of making the short version and allowing it to expand. I knew I was telling stories that could only be told in 15 minutes, and the short version was really hard to make after that point.
What I like … is that tension of telling stories about design, without visuals.
##… on why he chose to do a podcast on visual design …##
Well, fundamentally, radio is the thing I know how to make. We've been thinking of expanding to other media, but it's not natural to me. What I like about it is actually that tension of telling stories about design, without visuals. A lot of the time I feel that design gets "hemmed in" by how it makes you feel through its aesthetics, rather than the story of its purpose and meaning. When you remove the visual element, you learn something pretty fundamental about design: design is about story, process, and problem solving. I get really seduced by the stories of things; I can like really ugly buildings if they have a good story.
So, the real "problem" to overcome [of doing a podcast about visual design] is actually the strength of the show.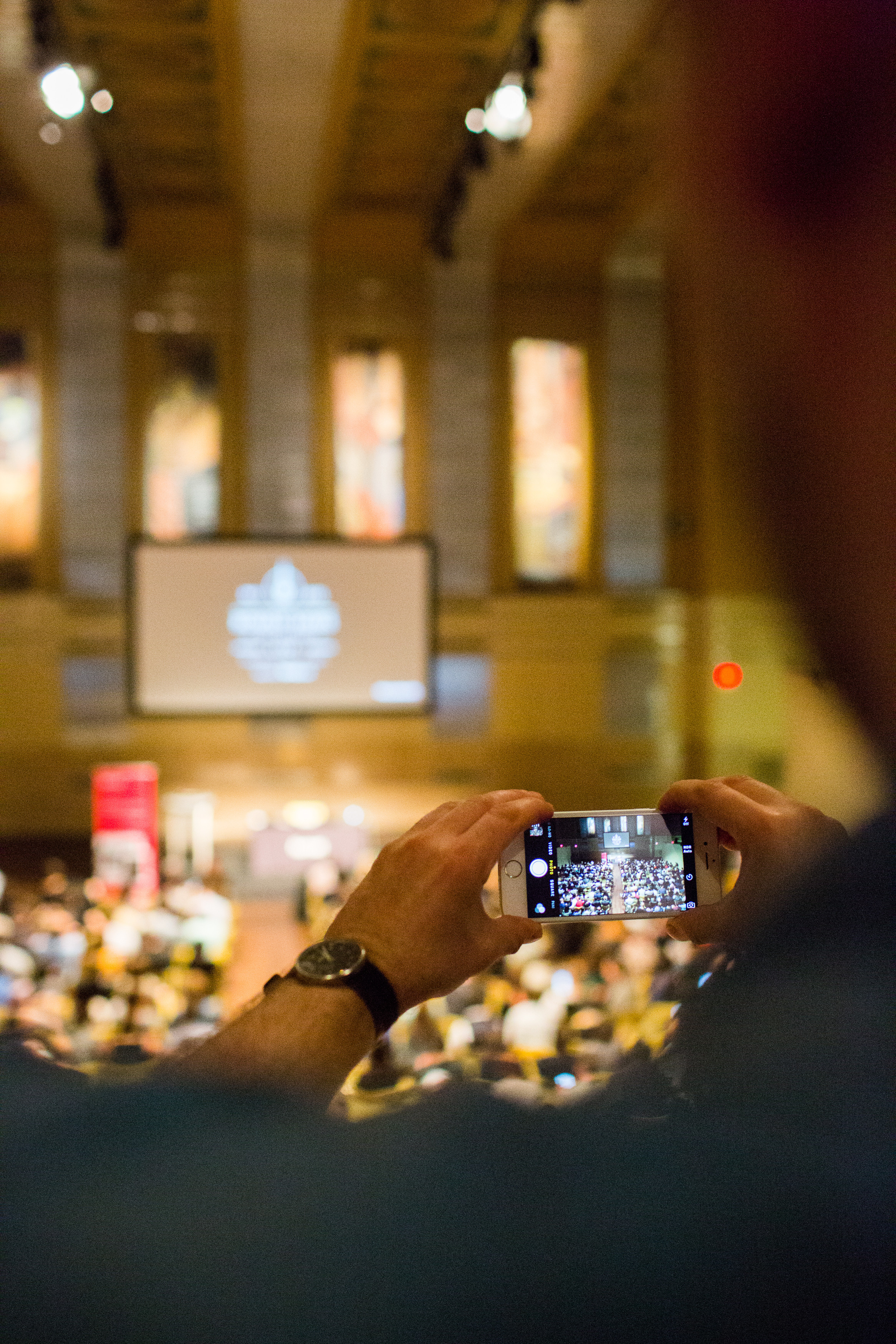 Podcasts are more intimate—it's a personal connection.
##… on the power of listening …##
It's a real power, being the voice inside someone's head. I can make you think things that you wouldn't necessarily think. That's the premise of the show: a kind of geeky enthusiasm for the world. [For example,] you might look at something and hate it automatically. But if you have no other stimulus, then what I tell you is the truth—and you're along for the ride. And you might actually get to a different point with it than you would have on your own.
##… on the future of Radiotopia …##
I thought that we could use the model of 99% Invisible and apply it to other public radio creators that don't really fit into the traditional realm of radio. [Together,] we wanted to spawn our own little remade world of radio, with all the idealism of that directly embedded in its name [Radiotopia].
The main thing was that I didn't want the success of my show to be a fluke. I wanted to really change the system for the better, through this collective. Radiotopia is there to give [these creators] a platform to exist, an audience, and support to grow their shows.
##… on his own current favorite podcasts …##
##… and why 1 dedicated podcast listener is worth 10 000 radio listeners.##
The podcast audience chooses you; it's not random. They select what they listen to, they share it, and they interact with you. Radio is vital, but I think podcasts are more intimate. It's a personal connection.
Check out 99% Invisible here.##
original interview date: May 7th, 2015.