Polaroid photographers prefer to watch 'The Dog Whisperer' and 'Pawn Stars'.
Every aspiring or professional photographer has an opinion about the best camera to buy. But what does that preference mean? Everyone loves to know how their decisions classify their personalities. That's why you clicked this link isn't it? You get another chance to reflect on who you are and what that means.
When we discovered the survey site YouGov, we immediately wanted to know about the people who choose particular camera brands. What are the unifying factors for Canon, Nikon, Kodak and Polaroid customers?
YouGov exposed the surprising results of statistic-based analysis. Who would have thought that Canon photographers are most likely to have a fish as a pet? Or that Olympus camera owners are likely to be fans of Leonard Cohen and the Shangri-las?
In this article, we'll look at the top 14 camera brands and what traits define them. If you don't know which brand to buy, this list could help determine which one you should look into first. YouGov provides the demographic, personality, lifestyle, favorite brands, entertainment, online, and media interests for each consumer. Read on for a summary of the traits of each brand's consumer.
Let us know if you agree or disagree on Twitter (we're @useformat).
Kodak
Kodak photographers are more likely to be a female that works in insurance, engineering or retail. She loves simple food like cinnamon muffins and club sandwiches. Her favorite hobbies are buying and selling online, DIY projects, and collecting. To keep fit she boxes or does gymnastics.
At night, she gambles and enjoys food and drink. In the morning, she gets up, listens to the radio in the morning and goes for a trek. She's a well-rounded individual who considers herself principled, easy going and conscientious.
Although, she does have some faults. She considers herself to sometimes be miserable, careless and inhibited. She believes that reality will always beat ideas but is open to alternative medicine.
Our favorite tidbit? That her favorite Facebook pages are "'Born in the 70's," "Grew up in the 80's," "Got Drunk in the 90's'" and "'Bejeweled Blitz'."
Fujifilm
The Fujifilm photographer is a male who enjoys newspaper cartoons, superbike racing, shopping and going to museums. He probably owns a bird as a pet. He could be an engineer or work in energy or consumer goods.
He thinks that running and healthy eating just isn't for him. He considers himself to be efficient, patient and easygoing.
Although he does sound like a pleasure to be around he also can be stubborn, arrogant and demanding. He likes films and music from his youth. He watches movies such as Driving Miss Daisy, and The Importance of Being Earnest. He prefers listening to older music such as Derek and the Dominos and Sacha Distel.
Panasonic
This 55+ female has a definite sweet tooth. Plum tarts, neapolitan ice cream, fruit cakes, and rhubarb crumble are her favorite foods. So if you like your snacks sweet you might just be more inclined to buy a Panasonic camera.
She likes to be outside breathing in the fresh air while gardening or birdwatching. Yet he could also be happy indoors with her pet fish working on a collection.
She's a healthy eater who recycles. She dislikes being told what to do. This is probably because she feels like she can handle things being on her own.
Since, she is reliable, organized and well-balanced. But she feels she can be oversensitive, formidable and introverted.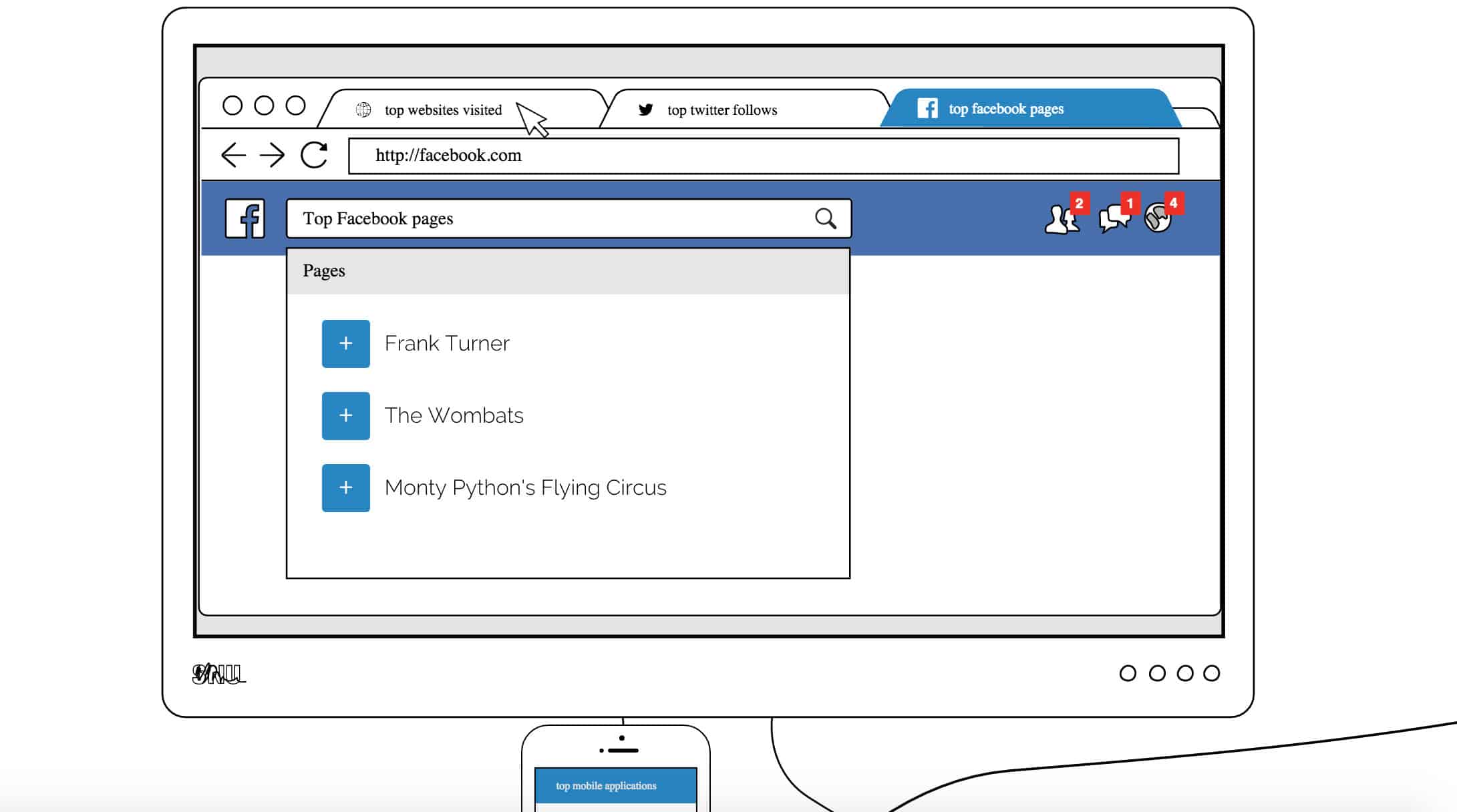 Leica
The Leica photographer is a fancy man working in engineering, IT or construction. He lists caviar as is favorite food. He likes museums, and listening to music. He plays an instrument, and lists "Paris" as a major interest.
He could be a cat owner and based on his other refined tastes, it would be a designer cat like a Siamese or Maine Coon.
He likes to expand his palette by trying new cuisines.
He's rather traditional. He holds the belief that children need two parents to grow up well-balanced. He's principled and analytical but also untidy and disorganized.
He likes upscale but traditional brands such as Ralph Lauren and the North Face. He's choosey and refined so it is not surprising that he likes jazz greats such as Charles Mingus and Stan Getz.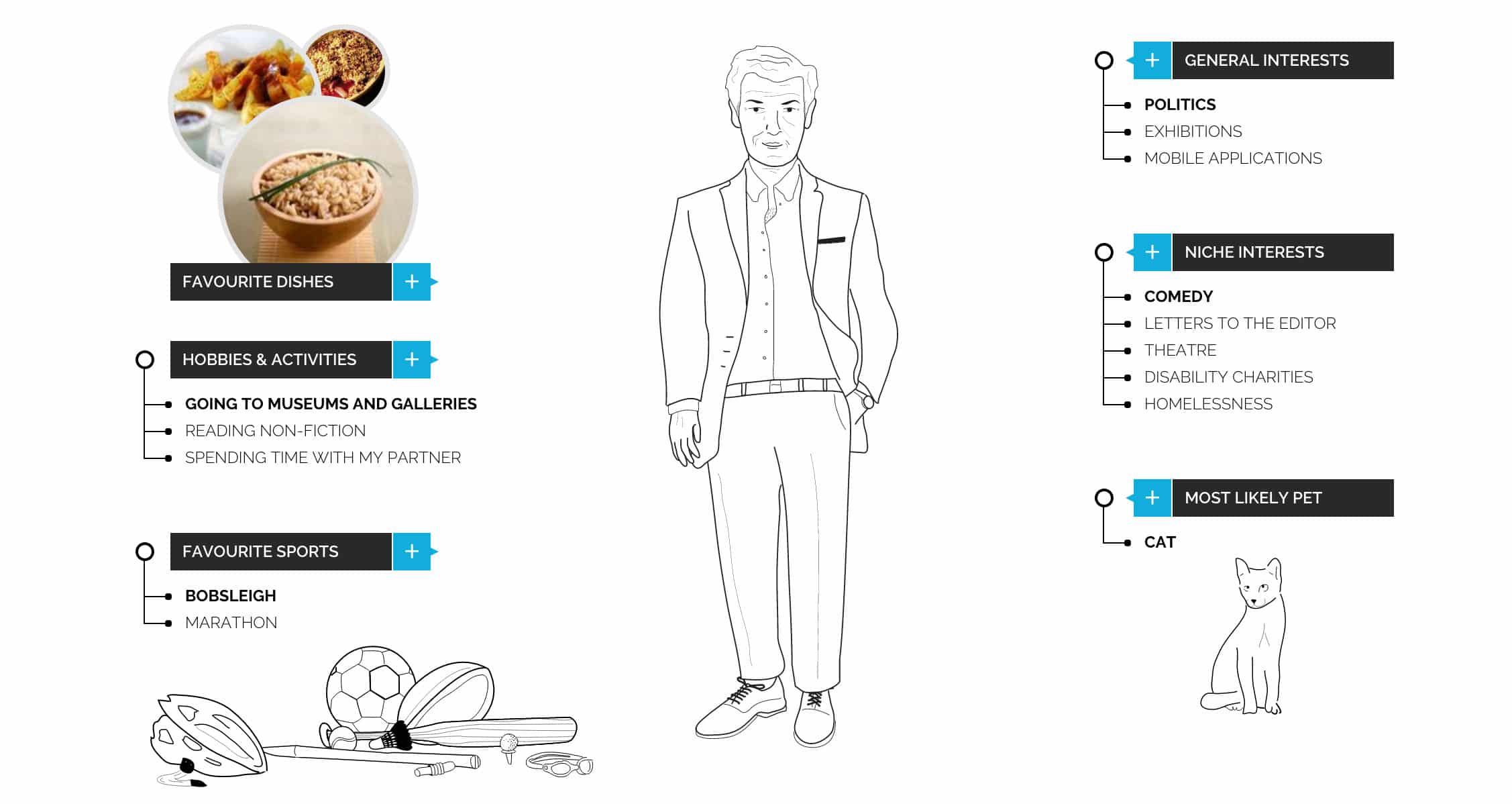 Polaroid
Not the most adventurous eater, the Polaroid photographer lists corned beef and brown rice as his favorite foods. He likes spending time with his partner, visiting galleries, talking politics, and enjoying comedy.
He's likely the type that writes letters to the editor and reads non-fiction. His interest in politics and current events lead him to the opinion that life is more uncertain now.
He's female positive and believes that the world would be better if women were in charge. This belief is probably due to his big heart, and ethical nature. Despite these positive attributes he is also fussy, sometimes depressed and also miserable.
When he does he watches reality shows like The Dog Whisperer and Pawn Stars.
GoPro
Our youngest demographic is the GoPro user. He is a sparky young thang who works in real estate, development, or the military. He uses his youthful energy to run, cycle and motorbike. He also likes more relaxing hobbies such as reading up on international news.
He likes the company of cats, with fish coming a close second.
He sounds a little dependent on a romantic partnership. He says that he would be nothing without his partner and that he is happiest in a relationship. He's a young man with a soft heart.
Despite this, he still considers himself independent, as well as surprising and constructive. Although he also knows he is untidy, restless and hyperactive.
He likes spicy food listing his favorites as chicken tikka and Thai red duck curry. The most unsurprising detail was that one of his favorite TV shows is Cops with Cameras.
Hasselblad
The Hasselblad photographer is an older male conservative with the farthest right political stance of all the camera brands. He likes fine food like caviar and expensive sports like Formula 1. He's interested fair trade, and science.
He would most likely be a bird owner. He feels people get far too easily offended these days, and he doesn't care what people think of him. He's sounds strident, clever, irreverent, and principled. He is also arrogant, big-headed and a bit of a wallflower.
He likes traditional jazz by Acker Bilk, and Motown by Tammi Terrell. You can imagine him to be smoking a cigar and drinking fine scotch while switching a record.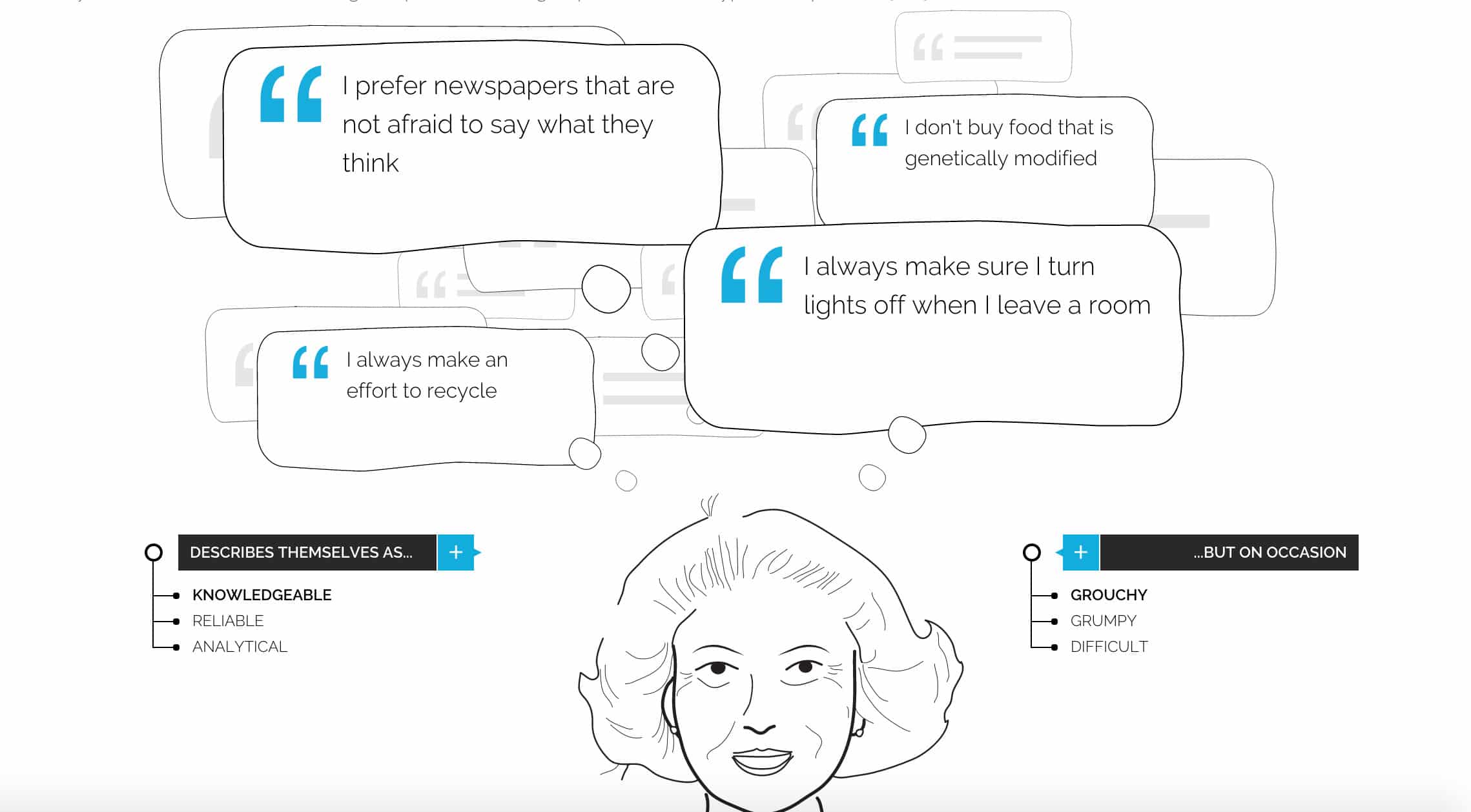 Samsung
The Samsung photographer is probably a female working in finance, consumer goods or accounting. She is responsible. She recycles, buys non-genetically modified food, and turns off the lights when leaving a room. She is knowledgeable, analytical, trustworthy and reliable. A real stand-up gal!
She can be grouchy, grumpy and difficult. So she'll handle the business but she's not cracking any jokes. Even though she can be serious she enjoys tearjerker movies such as Titanic and The Green Mile.
Vivitar
The traditional Vivitar camera owner likes Irish stew, and blueberry pie. He enjoys simple pleasures like walking and bird watching. He studies sciences and likes travel.
He listens to musicians from the 60's and 70's like Creedence Clearwater, Jimi Hendrix, and Steppenwolf.
He describes himself as a steady, competent, and inventive individual. These good qualities make up for sometimes being cantankerous, confrontational and diffident.
His traditional and simple tastes are summed up by his top choice of clothing brand: Fruit of the Loom. He is the white briefs of photographers.
Sony
The Sony photographer has more disposable income than most of the other brands. He's likely an architect, fashion designer, or works in IT.
He loves classic Italian food like risotto and spaghetti and meatballs. His general interests include cars, science and technology. Sony photographers are conscious consumers. They are most likely to recycle, and they are happy to spend money to support their favorite artists.
They're likely to be perfectionists, considerate, and reliable. Sony users may be nerdy, intolerant, lazy and could be a little bit gloomy.
Maybe their gloomy tendencies are related to their love of rock'n'roll music. Some of their favorite bands are listed as AC DC, The Doors and Motorhead.
Canon
According to the stats, a Canon photographer is most likely to be an engineer, an interior designer or an architect. He's a mature individual. His favorite hobbies: photography, reading non-fiction and traveling.
He's interested in radio, exhibitions and technology. If he was to have a pet it would be a low maintenance fish. He has a taste for science fiction movies such as 2001: A Space Odyssey and Blade Runner.
Nikon
The Nikon photographer is probably a mature female working in IT, fashion, or architecture. Being physically active is important to her so when she goes on holiday she likes to "go off the beaten track". She's youthful, friendly and loving. Although, she can suffer from being overly careful, lonely, and insecure. She prioritizes spending time with her family.
Her favorite tv shows are Grey's Anatomy, Glee and Antiques Roadshow. Surprisingly, the Nikon photographer loves every movie in the Star Wars series!
She likes to try her hand at motorsports and winter games such as skiing. And if she had a pet on her lap on it would most likely be a happy little feline friend.
Pentax
The Pentax photographer could work in finance, architecture or engineering. He's a confident type who doesn't care what other people think of him.
He is most likely to share the view that religion has done more bad than good through history. He's curious and paternal but also unpunctual and dependent.
He likes going on day trips and frequenting museums and art galleries. He likes music, books and newspaper cartoons. One of his favorite tv programs is The Crocodile Hunter. His favorite musicians are Jennifer Lopez and Duran Duran. Who is this guy?!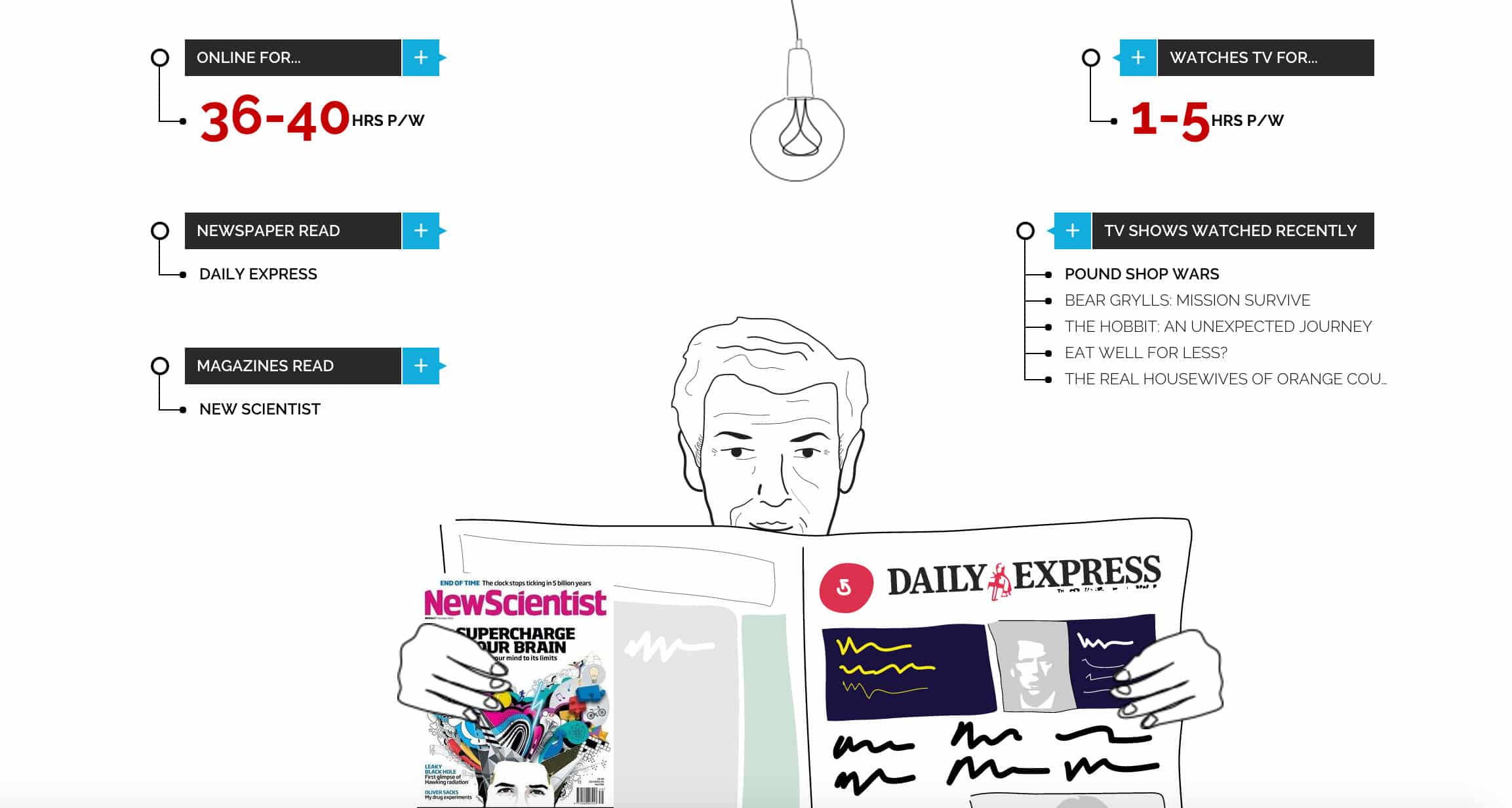 Olympus
The Olympus photographer seeks out challenging situations. He's analytical, tender and competent. He could also be knowledgeable and sincere. He sounds pretty nice. Although, he's also unpunctual, nerdy, big-headed and has the possibility of being arrogant.
He has one of the lowest chances of over-watching television at only 1-5 hours of viewing time a week. He's too busy being either an architect, engineer or working in agriculture to be a couch potato. Although the shows he does watch are trashy including the Real Housewives of Orange County, and Eat Well for Less.
All images via YouGov