Do you remember when your elders would preach to you to "Treat everyone with respect because you never know who they may grow up to be"? Or professors would encourage you to make friends because "your classmates may someday be your colleagues…or even your boss"? I took that knowledge to heart, and now, seven years post-grad from the Parsons School of Design, as I reflect back, I'm beyond grateful that I did.
I graduated with a BFA in Photography, and out of just my senior class alone emerged students who built successful careers as creative agency founders, studio owners, assistants at galleries in New York City, heads of photography at established brands, and photographers whose curriculum vitae would blow your mind. The success of my class is awe-inspiring. When I turn the lens to my own career as a Photo Editor working in advertising at Godfrey Dadich Partners in San Francisco; with a background in media (Refinery 29), sports (NBA), and music, it leads me to wonder, "What does this mean, and how does it equate to value?" Through introspection, I realized every connection I create works towards the following:
Residual marketing: Your name will be brought up in rooms when you're not there.
Credibility: Establishing genuine relationships will award opportunities your resumé can't.
Visibility: When people know of you and your work, worth, and legacy, it's inevitable that somebody somewhere is gushing over your latest project or accolade, even if you may never hear about it.
This made me realize that relationships and connections are everything. On any given day, if I'm faced with a new scenario, the answer may be one call or text away.
One instance was when I was in the midst of transitioning from photo researcher to photo editor, and I relied on two of my contacts (who worked closely with photo editors), in order to use their experiences to guide my perspective and expectations, to determine if the path would ultimately lead to where I aspire to be in my career. These connections brought so much value to me as I had the opportunity to access experiences from the viewpoint of industry insiders I trusted. Their knowledge and insight have helped guide me as I manifest my own success.
One of my go-to quotes about networking is something LA photographer Topshelf Junior shared in a tweet, 'Who you know gets you in, but what you know keeps you around. There is so much truth in that! As my college professor, Andrew Bordwin, mentioned during a lecture, "you can be living in New York City and have the best portfolio in the world, but if the work is never shared, or never leaves your apartment, what good is having it?". These quotes are a reminder that the best lessons are already instilled within us, and it's up to us to choose what to do with them.
And once we combine that knowledge with the secret to success – talent, consistency, and a network to share it with – the sky's the limit. If you're reading this article, you may be a student, an aspiring artist, or a working professional considering a new career in the industry, or someone just searching for inspiration or ways to get started, and I'm here to share what I've learned (so far).
photo credit: Stephen Freeman
Break out of your bubble.
Life is moving fast these days! It may seem impossible to do, but there is a crucial benefit in taking time to step outside your circle and engage in what's happening around you. The power of relationships is at your fingertips, as the internet and social media provide countless ways to genuinely connect with others. Take advantage of the opportunity to learn what your peers are doing by visiting their social media pages. Discover what projects are they working on, and think about how you can support their mission or be an asset to them. Next time you open social media, I encourage you to take the following four steps:
Spend 30 minutes on your preferred social media platform
Take note of five things that draw your attention, spark inspiration, or invoke a feeling and consciously note why each resonates with you (personally, Instagram is my favorite because I can reflect on inspirational posts in my 'saved' folder).
Engage with the creator. Maybe one of the inspirational pieces was an original quote in a peer's caption — reach out and tell them why it touched you. Or perhaps a classmate or colleague is hosting an event — send a message asking for details or offer support. Take this chance to express genuine interest and intentions.
Follow up. In a couple of days or weeks, shoot off a note revisiting your experience or spark a conversation about other areas of alignment. Chances are, if they've inspired something within you, you may also inspire something within them. Think about this as a way to bridge the gap and kickstart a relationship that would have happened organically if you had met in person.
As we continue to deal with the ebbs and flows of the pandemic, the likelihood of meeting people "in real life" is limited, but that doesn't mean you can't still build a network. The internet and social media are real-life – just in a virtual space – and by adapting to connecting via your phone, you can still get to where you want to be.
Go forth and explore.
As creatives, we have the unique advantage of being immersed in art but if you are searching for new inspiration, it's out there. Whether it's a cool museum, art gallery, or pop-up event, there is always something happening in the art world. Whenever I'm looking for unique experiences, my favorite place to start is social media. As mentioned above, I enjoy discovering what my peers are up to, and this is especially true with exhibits or local happenings they are attending, or interested in. Once I've exhausted my own network, I'll move on to searching hashtags that align with what I'm interested in (#HoustonArt #HoustonGallery or #LocalArtHouston). Typically, events create these in order to maximize their reach, and my search inevitably leads to the source host. In addition to social media, Yelp, Eventbrite, and MeetUp are great platforms where you can search keywords to find like-minded activities and communities. I encourage you to establish and follow an action plan until it becomes second nature. Once you've compiled a list of events, pop them onto your calendar and set a reminder for 1-2 days prior to the event to hold yourself accountable for attending. For example, I love to set up a full day of art-related events, which I call "Art Appreciation Days". A typical day, which is a blend of virtual and in-person experiences, may look like this:
10am-12pm: Virtual masterclass or informational panel
12-1pm: Commute
1-2pm: Gallery 1 (visit)
2:30-3:30pm: Gallery 2 (visit)
4-5pm: Museum (visit)
6-8pm: Social event or networking happy hour
Another benefit to planning ahead is being able to invite others to enjoy the experiences with you. If I know I'm headed to downtown galleries, I'll reach out to friends in that area and encourage them to join me. Any event is more fun and meaningful when shared with others!
Connect with other creatives.
Whether you're a student or working in the industry, there is a group out there that's perfect for you. Students may consider contacting your school's success center which is designed to provide access to campus activities, workshops, student clubs, and organizations, and foster relationships that support your academic development. When you set up an appointment to share your goals with them, you may be pleasantly surprised to end up with an introduction to the perfect person or group for you!
In the workplace, a similar option is typically referred to as an Employee Resource Group (ERG). These groups are usually employee-led and voluntary and they are intended to create space for employees to share experiences, perspectives, and values. I've taken advantage of the opportunity to join an ERG in every company I've worked for and it's always been worth my time. They are a great way to promote diversity and inclusion, as well as engage with your peers and learn about their experiences. And who doesn't want a little break from the normalcy of our workdays?
You will never regret joining a few groups and building relationships.
photo credit: Stephen Freeman
Seek out guidance through mentorship.
A mentorship relationship is the most valuable asset you can cultivate at every phase of your career. In an article by Business News Daily, Matt D'Angelo defines mentorship as "a mutually beneficial professional relationship in which an experienced individual (the mentor) imparts knowledge, expertise, and wisdom to a less experienced person (the mentee), while simultaneously honing their mentoring skills." In my career, I've been exceptionally fortunate to have three amazing mentors, and in turn, I've been given the opportunity to mentor four aspiring creatives. Typically, the relationship starts with a mentee approaching a potential mentor with intentional points of interest. For example, an aspiring professional pursuing a degree in photography may search for an established professional on an alumni platform who is working in a similar career. Or, a mentee may want to enhance an interpersonal skill, such as public speaking, so they will reach out to guest speakers who recently visited their university. Once the mentorship relationship is established, the key to its success is to keep in mind that the relationship is not one-sided. In most cases, the mentor is volunteering their time, and in return, the mentee must ensure that they are an asset, not a liability.
Use the tools available to you to expand your network.
I've talked a lot about social media as a great opportunity for connecting and creating relationships. If you dig even deeper, you'll discover that most platforms also offer amazing networking hubs. For example, your LinkedIn page opens a door to opportunities to join alumni groups, student associations, ask your network for help, endorse your peers, and locate credible organizations, publications, or platforms.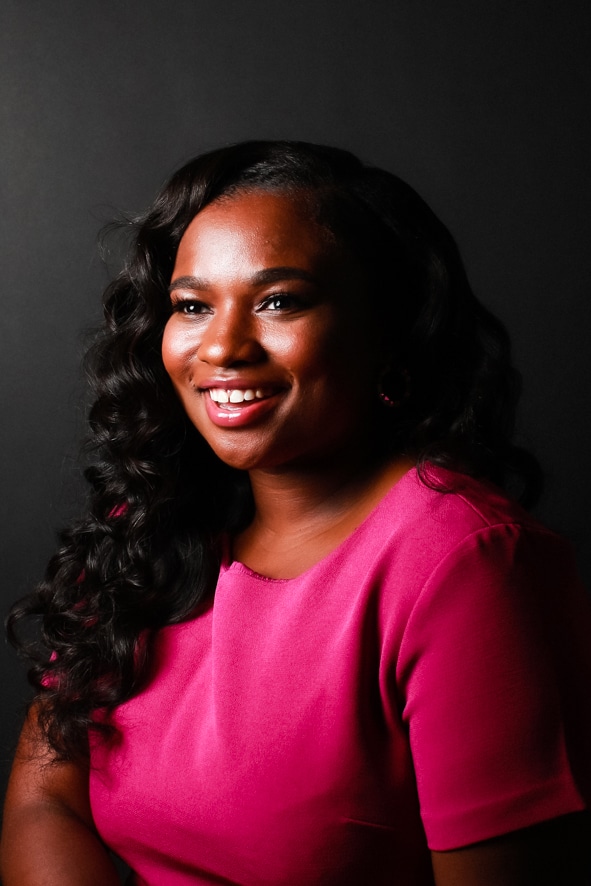 If you can't find it, build it.
If you haven't had luck finding a social club or networking group that aligns with your passion, why not create one? In 2017, I found myself on a quest for a networking brunch geared towards creatives in New York City. As a self-professed foodie, I was interested in combining productive conversations about art with my love of fine dining, and when I couldn't find it, I created it. My group 'Brunch N Build', which I launched on Meetup.com, was delightfully well received. Five years later, I built on that premise by founding Free Juice, a non-profit that creates space for opportunities in photography that didn't previously exist. Free Juice is disrupting the industry and accelerating diversity through mentorship. Like you, I had to seize, or create, every opportunity to get me to where I am today, and I'm excited to see where the future leads. With creatives like you to collaborate with, I envision a future where every photographer shows up to a shoot with a diverse team, and I know we are on the right path.
Allison Retina Stewart is a Houston born photo editor, photo researcher, photographer and creative entrepreneur known for her work with the NBA, Refinery29, Glossier, SeatGeek, and Godfrey Dadich Partners. She is also the founder of non-profit organization Free Juice. Independently, Stewart has developed her personal brand as a trusted consultant working as a commissioned photographer with Exxon, a video producer for Live Nation, and a featured artist with Afropunk, The Photographer's Gallery and The Lark.