Our weekly Portfolio Spotlight series is a close-up look at the talented people using Format websites to showcase their work. This week, we interview photographer Eamon MacMahon.
Photographer Eamon MacMahon is currently based in Toronto, but his childhood in northern Canada has a clear influence on his work. Natural environments are the focus of MacMahon's photography, which has been featured in Canada's The Walrus as well as The New Yorker and National Geographic. He's documented sites across the world for Air Canada as well.
MacMahon's landscape photography stands out for his considered use of lighting and painterly composition, as well as for the photographer's ability to create a connection with the spaces he's documenting. He's motivated by the challenge that makes landscape photography so difficult, and so exciting, for any photographer: how to capture the feeling of being in an awe-inspiring space, while still creating an image that feels real and not over-produced or too sentimental.
On his website, MacMahon uses ample white space to display his photography, making use of Format's Horizon Left theme to create a simple, side scrolling gallery that feels inspired by a photo book.
We got in touch with MacMahon to talk more about what drew him to photography and some of the exciting projects he's been working on recently.
[www.eamonmacmahon.com](https://www.eamonmacmahon.com/)
How did you first get into photography?
I didn't have a TV when I was growing up, so we often had slide show nights, which I really loved. I started taking photos for my school newspaper when I was around 10 years old and in high school I had access to a black and white darkroom, where I spent a lot of my time.
After I graduated from photo school and spent a few years assisting and shooting for myself, I started to see photography as a way to stay engaged with the present moment, to connect with people I would normally not cross paths with and eventually as a way to make a living. I would say that it wasn't until after college that I really started to "get into" photography and develop a deeper appreciation for it, a more personal connection.
Much of your work focuses on natural landscapes. What drew you to this theme?
I grew up in Northern Alberta, in a town surrounded by Boreal forest. The forest literally began at the end of my backyard and stretched as far as the tundra. I spent a lot of my childhood in the woods, climbing mountains.
As a teenager I spent most of my time in cities, and I guess I was always trying to get back to the wilderness, where I felt more at ease, more free. I find most landscape photography, including the vast majority of my own work, falls short of expressing how it feels to be surrounded by and connected with the wilderness, and I see this as a worthy challenge.
What are the challenges of shooting outdoors?
Mosquitos, ticks, leaches, bears, wolverines, beaver fever, poison ivy, blizzards, frost bite, lightening, fires… I might be forgetting some.
Could you tell us about an exhibition or project you've done that's particularly important to you?
This year I was nominated for the MACK First Book Award, and in February 2018 I went to New York to make a photo book with designer Antonio De Luca and editor Giada De Agostinis. This would be the third version of a book that I've been working on, called Grande Cache.
The process of editing and sequencing over the course of three days, with two people that are very knowledgeable about how photo books work, was a very valuable and inspiring experience for me. After we put together a PDF, I travelled to Light Work in Syracuse, New York to produce two physical book dummies.
The entire experience was a good reminder for me that it is very important and essential to seek out knowledgable and like-minded people to work with on certain projects—which is easy to forget when you spend most of your time working alone
How do you use your website to support your work?
My website serves as an archive of my work, which gives potential clients an insight into how I work and what I'm interested in. It also sometimes serves to reassure people that I am in fact a working photographer, which occasionally helps with gaining access to sensitive subjects.
What are you working on right now?
At the moment I'm working on a story about people who hunt for wild strains of yeast in Southwestern Ontario, for The Walrus magazine.
Name two artists or photographers who we should be following.
There are so many… But two photographers I would definitely recommend looking into are Martina Hoogland Ivanow and Lieko Shiga.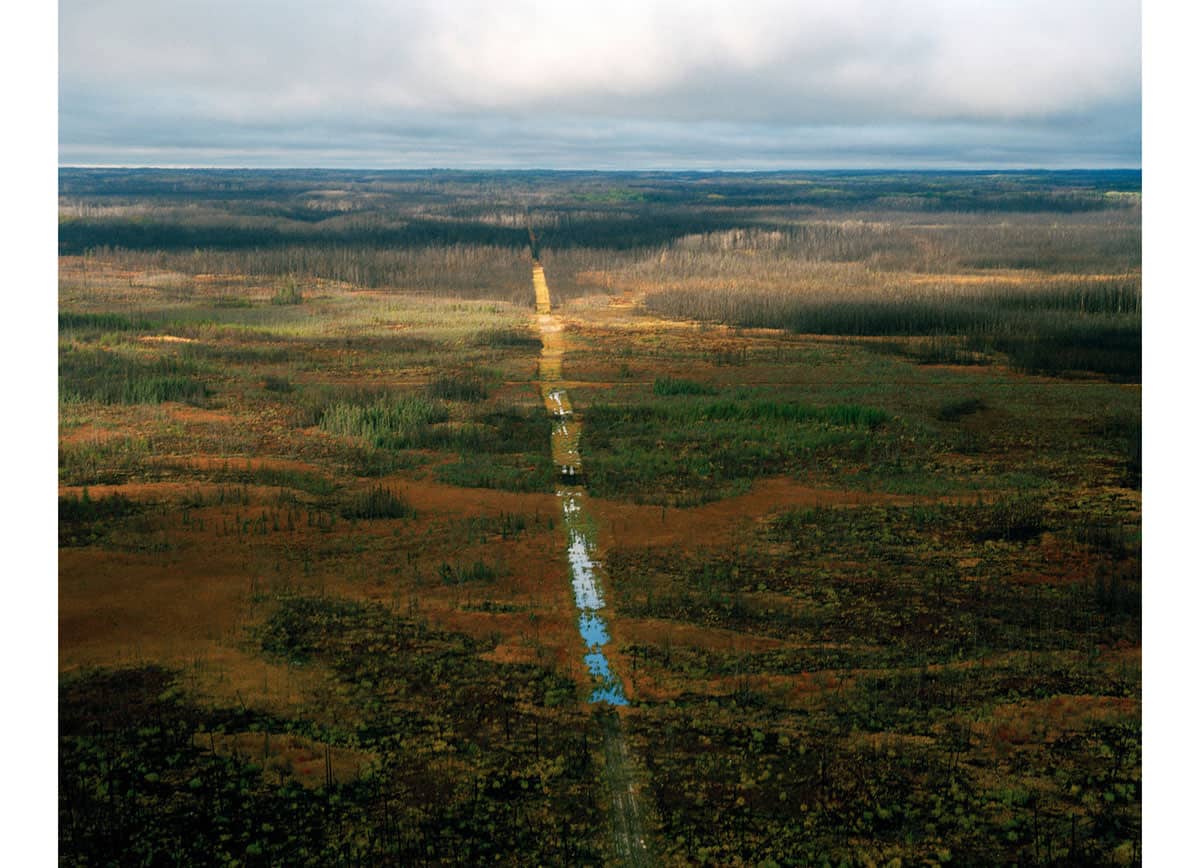 Think your Format portfolio should be featured in our Portfolio Spotlight series? Send us a link to be considered.