Earlier this month, we had the pleasure of attending the WRKSHP Photography Conference in Brooklyn, New York. WRKSHP is a highly engaged community of talented wedding photographers from across North America and Europe.
Against the backdrop of a rustic venue in the heart of Brooklyn, WRKSHP 2018 brought together some of the most incredible minds in photography for an epic three-day long mind meld with tangible takeaways about how to manage a successful wedding photography business.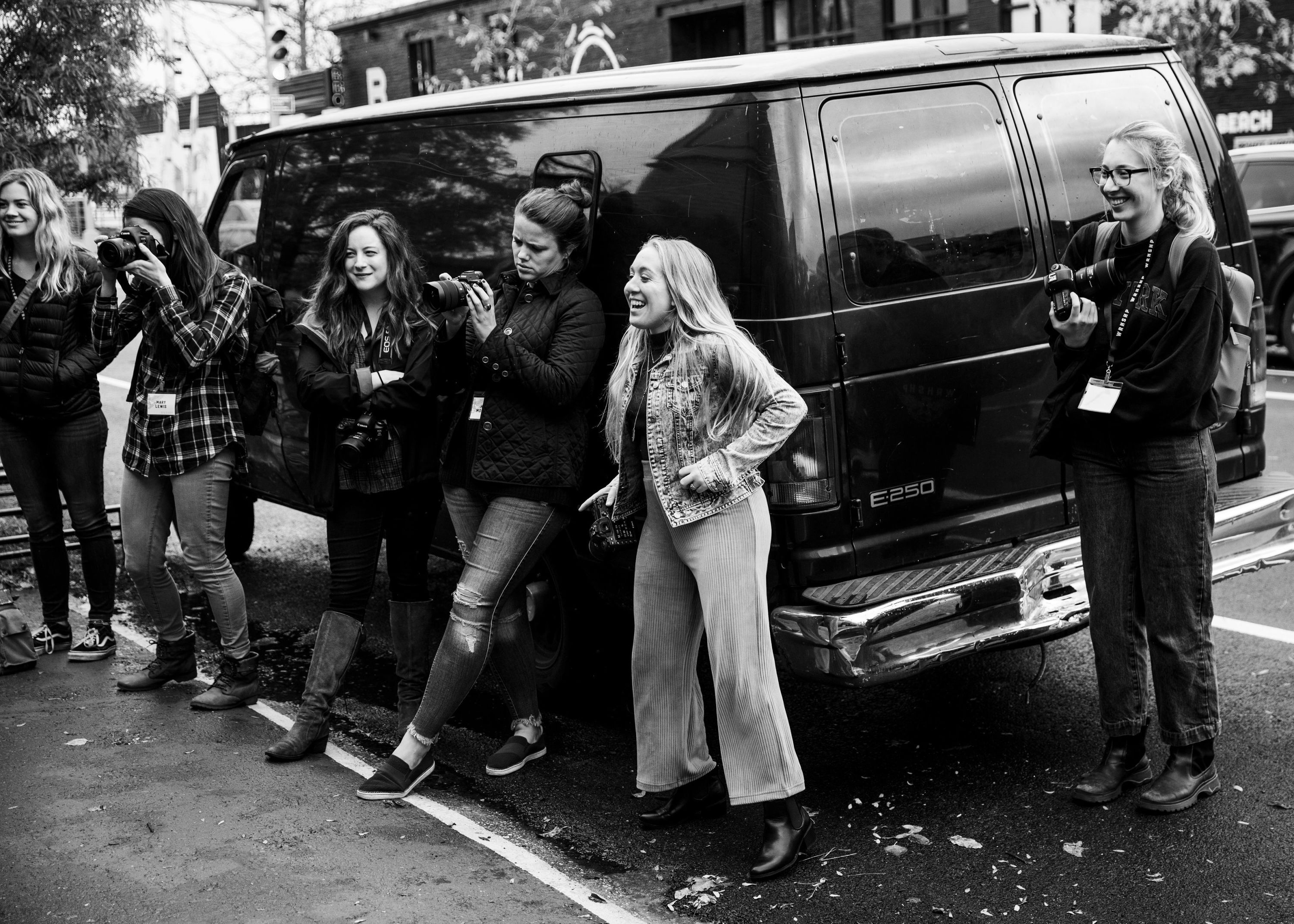 The event brought together photography heavyweights such as Phil Chester, Aundre Larrow, The Hons, and many more, and attendees were able to sit in on sessions that shed some light on what goes into a great photography business.
Comedian Chris Gethard (Broad City, The Office) delivered an amazing keynote that drew from his own career, where he learned to redefine the meaning of success and find joy in his passion as a creative entrepreneur.
At Format, we are continuously encouraged and motivated by our community and their passion for creating, and WRKSHP gave us an opportunity to meet some Format users face-to-face. Through our conversations, we were able to learn more about what drives our creators and how Format helps them focus on their craft by giving them an online home to display their work.
The talented Aundre Larrow shared how he integrates Format into his creative workflow and walked the attendees through some of his best practices for managing an effective online portfolio website.
"The wedding photography world is one I entered during college out of necessity. I needed money but didn't realize how instrumental the exercise was for me," Aundre said. "I learned more about dealing with clients through those jobs than I did at any point during my journalism degree. I didn't do many weddings after that season, but I've always had an appreciation for wedding photographers because I know how hard it is to walk the line between a commercial and editorial style. WRKSHP was cool because I got to see all of these photographers/small business owners at various levels trying to foster community and invigorate themselves. It was a really lovely experience happening in my backyard of Brooklyn that I was happy to share with my session attendees.
Format showed up and wasn't super pushy. They listened to the potential clients' needs and gave them the level of service they give to their clients. It was cool to watch. They did a great job speaking to interested parties and explaining how important their client proofing and layouts were to wedding photographers as well as their affordability. Our session was really low key, I just worked with a wedding photographer to help her better understand how each element of her site was telling a story to her client."
We had an amazing time getting to know all the inspiring creators at WRKSHP 2018, and we can't wait to go back next year!
Photos by Hannah Cohen