Hispanic Heritage Month is here. This 34-year tradition is a nationally recognized celebration of the histories, cultures, and contributions made by those who identify as Hispanic Americans.
We're pleased to introduce to you 19 Latino/a and Hispanic photographers making their mark in the art, film, and commercial arenas.
What is Hispanic Heritage Month?
Americans across the United States observe Hispanic Heritage Month every year. This is a time to recognize and celebrate the diverse stories, extensive histories, and wonderful cultures of the members of the American Latino community. The month is celebrated nationwide through events such as festivals, art shows, conferences, and community gatherings.
What is it all about?
Hispanic Heritage Month was established to recognize the positive and lasting impact Hispanic Americans have on the nation making it more resilient and beautiful. The Hispanic Heritage Month theme for 2022, as announced by the National Council of Hispanic Employment Program Managers (NCHEPM), captures the spirit of this observation: "Unidos: Inclusivity for a Stronger Nation."
When is Hispanic Heritage Month?
Hispanic Heritage Month is celebrated from September 15 through October 15.
During this 30-day period, several special holidays are celebrated. September 15 is the anniversary of independence for the Latin-American countries of Costa Rica, El Salvador, Guatemala, Honduras, and Nicaragua. Mexico and Chile celebrate their independence days on September 16 and September 18, respectively. Columbus Day or Día de la Raza falls on October 12–a commemoration of the 1492 landing of Columbus in the Bahamas.
Who does Hispanic Heritage Month Celebrate?
This month is dedicated to paying special tribute to Hispanic Americans whose ancestors come from Spain, Mexico, the Caribbean, and Central and South America. The U.S. Hispanic population comprises the nation's largest ethnic or racial minority. Cesar Chavez, Ellen Ochoa, Alexandria Ocasio-Cortez, Shakira, Jennifer Lopez, Eva Longoria, and Supreme Court Justice Sonia Sotomayor are uplifting examples of Latinx and Hispanic Americans who have touched our country in unforgettable ways.
The observation began in 1968 under President Lyndon Johnson as Hispanic Heritage Week. President Ronald Reagan extended the week-long celebration to cover a 30-day period from September 15 to October 15. It was enacted into law on August 17, 1988.
If you're wondering how you can participate in this vibrant month, try celebrating Latino art and culture through concerts, art exhibits, and festivals. Another way to experience a culture is by exploring its foods. Food holds so much rich cultural heritage and is a great way to explore the Hispanic diaspora. You might also want to read books by Hispanic authors and poets or dive into a Latino podcast or documentary. We also recommend supporting Latina-owned businesses. This month is all about supporting and celebrating the rich contributions of Hispanic culture. The ideas above may become some of your new favorite ways to take part in Hispanic Heritage Month and celebrate Hispanic culture all year round.
Hispanic Photographers to Follow
The impact of Hispanic photographers in the arts is powerful and lasting. The warm, colorful, and passionate cultures which these artists bring to their photography convey that life and energy in their work and into the hearts of their viewers. The universal yet deeply personal themes the following photographers focus on—immigration, isolation, and identity, to name a few—bring depth and emotion to their portraits, commercials, films, and other works of art. Take a look through the portfolios and past works by the following photographers, and appreciate the lasting contributions the Hispanic American community has made to our nation's art.
Rebecca Aranda is a Latinx documentary photographer based in Los Angeles. She provides coverage for educational organizations, nonprofit work, and performance arts. Experienced and passionate in events, stock imagery, film and theater, and long-term documentary projects, Rebecca also specializes in environmental portraiture. Rebecca is a mentor with Las Fotos Project, working with teenage photographers in East LA. Her training in storytelling from UC Irvine gives her work a unique perspective into human relationships and emotion.
https://www.rebeccaaranda.com/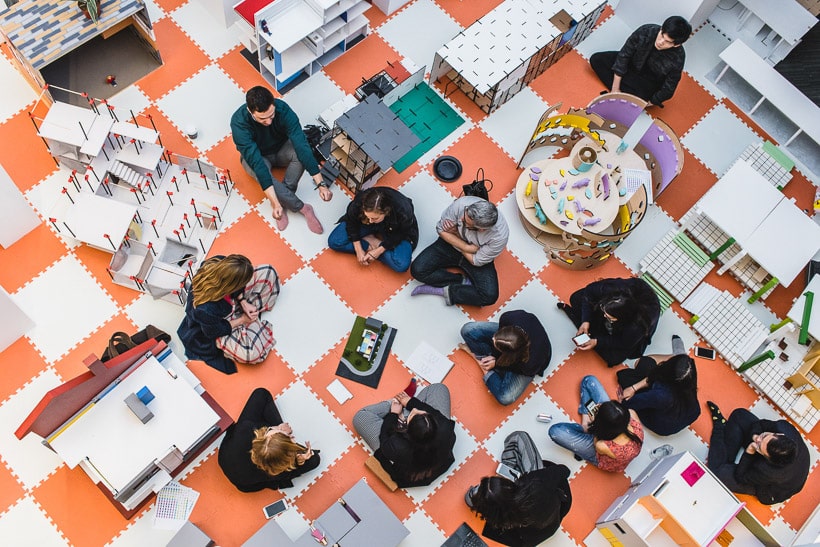 Twenty-year old Paola Manzano, a recent Art Photography graduate from Syracuse University, is a proud member of both the Latinx and LGBTQ+ communities. Her work seeks to capture a moment in time through portraiture or lifestyle photography, as well as studio work. Paola's impressive photographs of Puerto Rico's summer art festival, called Santurce es Ley, showcases her thoughtful yet practical approach to preserving a vital aspect of her native roots. Her most recent works demonstrate a sensitive and highly personal touch in portraiture.
https://paola-manzano.format.com/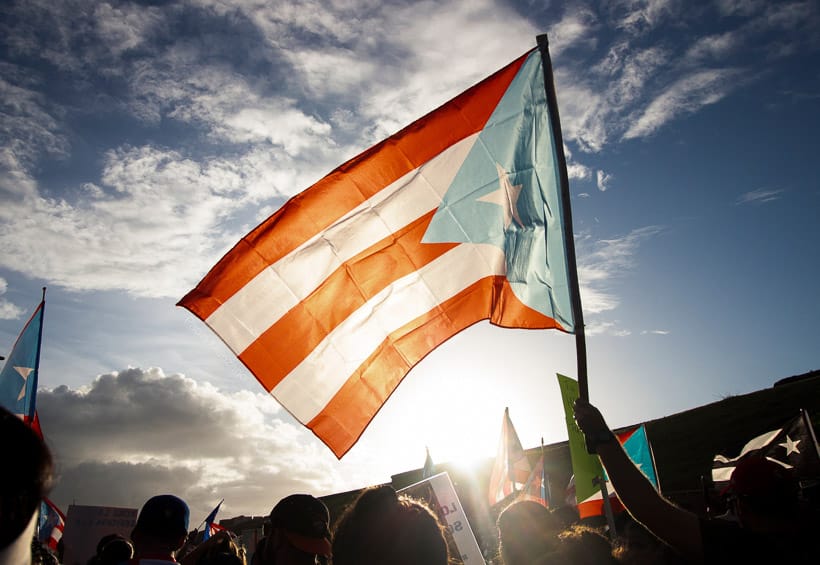 Ganesh Hennigs
Living in the wild during the formative years of his life, Ganesh Hennig's fascination with, and attraction to vibrant colors was born. Belonging to both the Latinx and Disabled communities, this design-savvy photographer hurtles through the commercial photography world, bringing color and joy to each project he works for. His past clients include Walmart, the Boys and Girls Club of America, Coca-Cola, and more. His images are energetic and quirky, bringing with them a fresh, unique, and engaging experience for viewers.
https://www.ganeshhennigs.com/
A talented biracial Fine Art photographer from Los Angeles, Tristan Martinez's photographic practice addresses topics such as identity, displacement, and isolation. Through his focused, thought-provoking photographs, Tristan intends to heighten the viewer's awareness of the visual thematics at hand. His "Heads" series features the back of the heads of multiple people. The unique faces of the individuals are concealed, and the only differentiating factor between them becomes their clothes and fashion—a powerful visual comment on the loss of individuality in late-stage capitalism.
https://www.tristanmartinezphoto.com/
A Latinx artist born in Mexico, Maria Jose Garcia Estevez is currently an MFA candidate at Hunter College in New York City. Her unique and somewhat surprising approach to art includes using materials such as galvanized panels, galvanized electrical tube, metal shavings, magnets, corn husks, liquid starch, and bamboo to create 3-D sculptures reflecting a creative and innovative spirit.
https://www.mariajosegarciaestevez.com/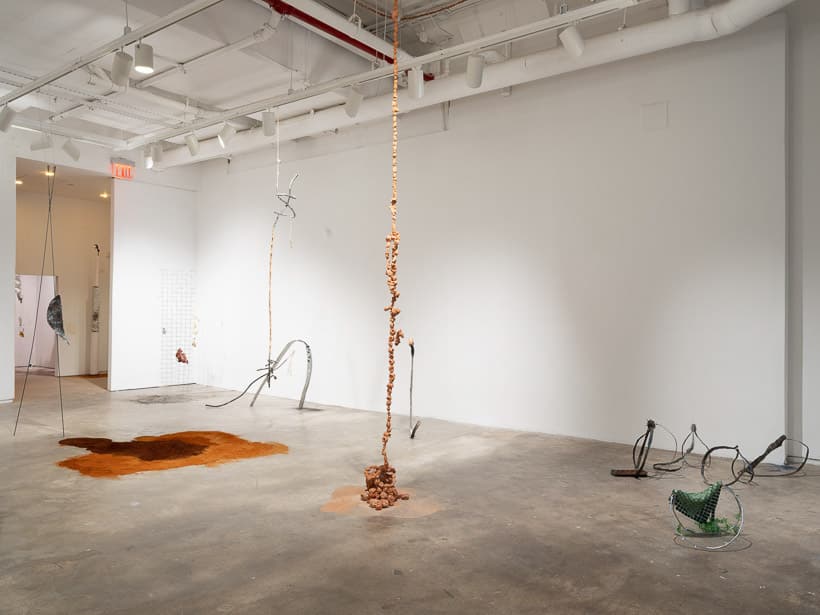 As a queer Venezuelan photographer living in New York City, Osvaldo Ponton's work has focused on plus-size fashion and beauty. His stunning works are vibrant with creativity, directness, and abundant color. His series "Curves" highlights the beauty and power inherent in well-designed, tailored plus-size fashion. Viewers immediately sense Osvaldo's passion for eye-catching movement and engaging aesthetics in each of his meticulous portraits.
https://www.osvaldoponton.com/
A TV writer and photographer from Tucson, AZ, who identifies as queer and is from both Latinx and White origins, Chase Baxter lives in Los Angeles and writes for THE BOLD TYPE on Freeform. His portraits have an intimate, thoughtful touch, while his pieces on live music performances are powerful, robust, and vividly alive. His work with Pax Labs continues to feature the tasteful approach Chase brings to photography—keeping the focus on his subject while maintaining clarity on context to bring out the full meaning and beauty of his pieces.
Leonardo March, a freelance visual journalist based in Brooklyn, New York, is a contributor to The Haitians Times. Leonardo works with photography and video to tell stories about the Haitian diaspora in New York City. Originally from Puerto Rico, Leonardo now calls the neighborhood of Flatbush, Brooklyn his home. His work vividly portrays the colorful cultures and traditions of his native country and Latino heritage.
https://www.mneyid.com/intro.html
As a Latina photographer, advertiser, and content creator, Cinthya loves telling stories and creating, growing, and connecting with others. Her passion is exploring new forms of storytelling; she finds great satisfaction in creating concepts that perfectly encapsulate the essence of a brand or a person in different media. Her portraits exude creativity, quiet energy, and passion.
Jessica is a Southern California-based editorial and commercial photographer specializing in fashion, celebrity, and lifestyle. Her Latino roots are beautifully apparent in her colorful, artfully-organized pieces. She works closely with her clients to create clean, clear, modern images that authentically portray their brands. Always true to color and vibrant, her portraits are inspired by individuality and filled with movement, energy, and an engaging sense of authenticity.
http://www.jessicacastrophotography.com/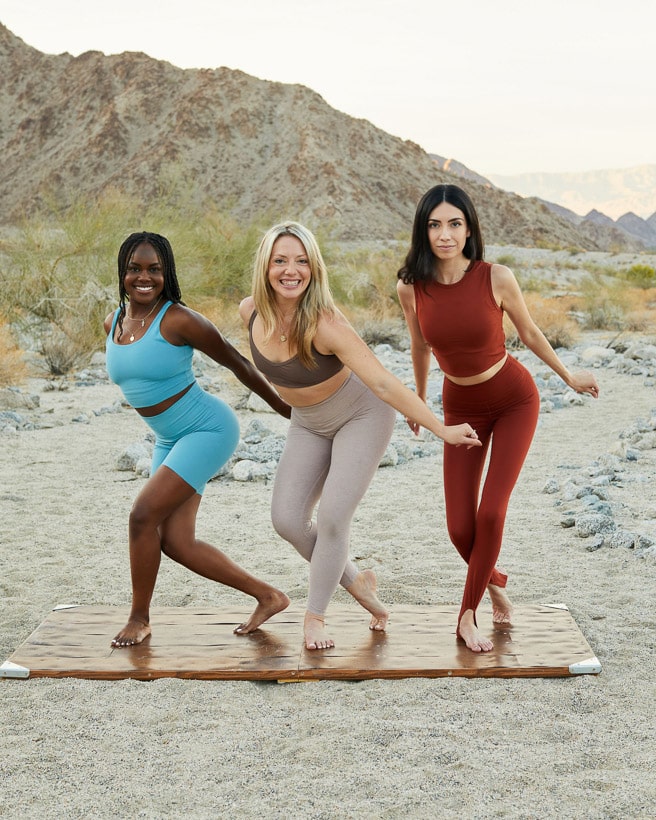 A member of the LGTBQ+ community with Latino heritage, commercial and fashion photographer Renato Dirrezi is based in Mexico City. His portfolio is aglow with unapologetic talent and vibrant skill. Renato's blog is filled with thoughtful notes on photography from his perspective as a professional artist. His lesser-known but equally jaw-dropping pieces on his @simplemotions_ account on Instagram demonstrate a creative and bold eye in capturing his environment from interesting perspectives.
https://www.renatodirrezi.com/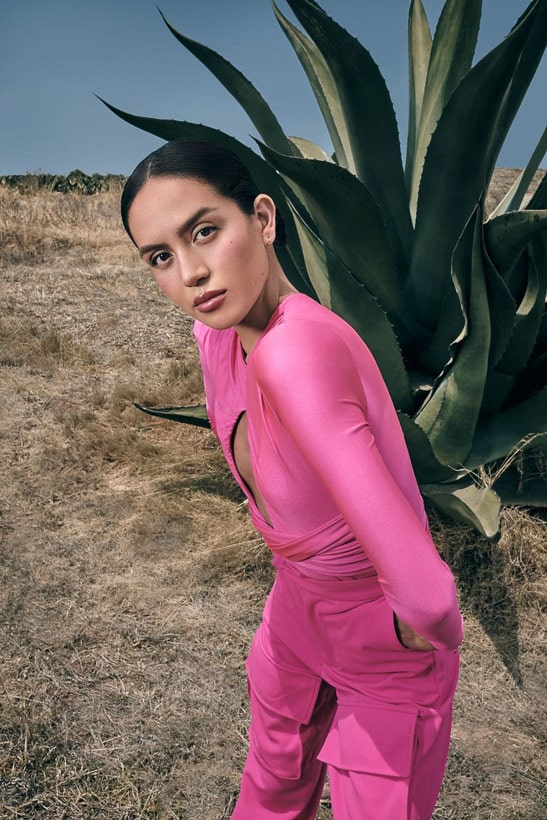 A happy member of the Latino and LGBTQ communities, Carlos Vaz is a celebrity fashion photographer based in Los Angeles. His work focuses on empowering women in photography; on his Instagram page, his bio reads: "I want people to be afraid of the women I photograph." His portraits of female celebrities, modeling the latest and upcoming fashion trends, are alive with power, color, and energy.
Nicol Rodriguez Chaves is a freelance photographer from the Latino community, born and raised in Puerto Rico and currently living in Brooklyn, NY. She photographs females that inspire her and that she can learn from. Her "Como La Flor" series is alive with color, reverie, and artful drawings that complement and flatter her models. Nicol has published two zines, one booklet, and is currently working on her first book.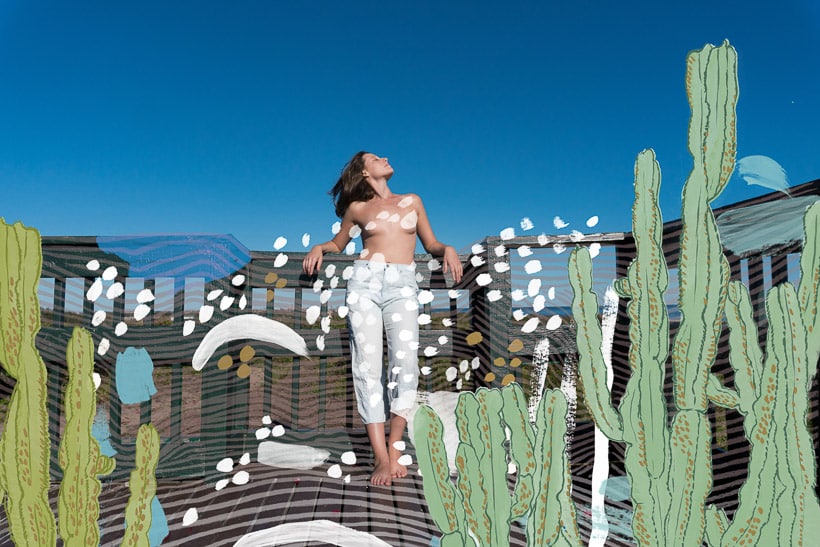 A proud member of the Latino-Hispano community, Sofia Aldinio is a documentary photographer with a special focus on visual storytelling documenting immigration and climate change and preserving natural and cultural heritage. Her impressive clientele includes non-profits such as Learning Works and Maine and Maine Immigrants' Rights, and commercial clients such as Patagonia and Opolis Optics. She is an advocate for the outdoors, a passion that is reflected in her tasteful photographs.
As a Salvadorian-Canadian photographer living and working in Toronto, Carlos Osorio has more than 13 years of professional experience with the Toronto Star, the largest circulation newspaper in Canada. His work has taken him all through North America, reporting on various stories such as illicit drugs in the west coast, children trying to escape gang violence in El Salvador, and the impact of the opioid crisis on the middle class in Massachusetts. As a Latino photojournalist, his work represents many unheard voices speaking from diverse experiences.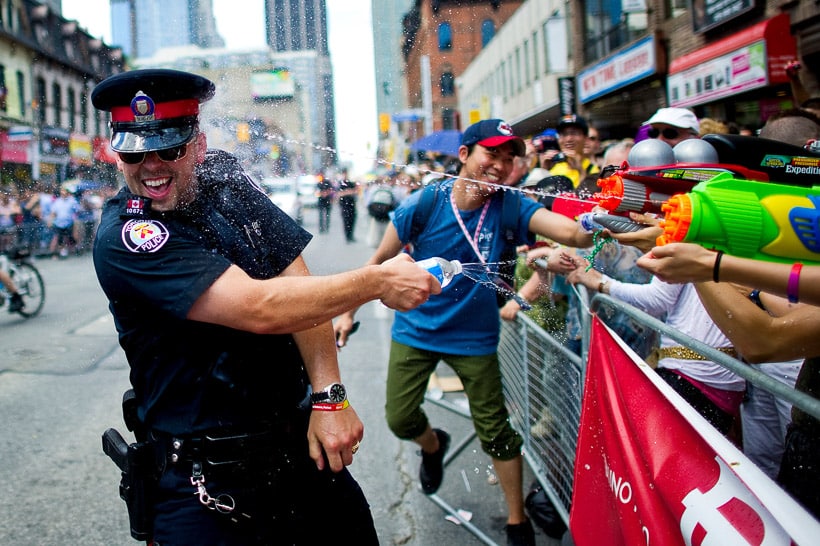 Luis Roberto Diaz Flores is a Mexican portrait and documentary photographer based in Melbourne, Australia. Before his recent move to Australia, he worked as a Content Producer for a TV network in Mexico & Latin America, for 3 years. Luis also developed visual content for brands & companies such as Chanel, Huawei, and Volkswagen. His portraiture, documentary, and television pieces speak of a sensitive touch that seeks to bring out the beauty of his subjects in creative ways.
https://www.luisrobertodiaz.com/
A Latinx commercial fashion and beauty photographer based in Los Angeles, Brittany Bravo brings a "powerful softness" to her work, which explores Chicanx culture and community. She loves using her camera to explore identity, body, and Latinx experiences, capturing images full of emotion, energy, and joy. Her 'Redefining Masculinity' was selected as the best of 2019 by Getty Images. When not shooting, Brittany volunteers as a mentor at Las Fotos Projects, an organization dedicated to uplifting youth of color in the photographic field.
https://www.brittanybravo.com/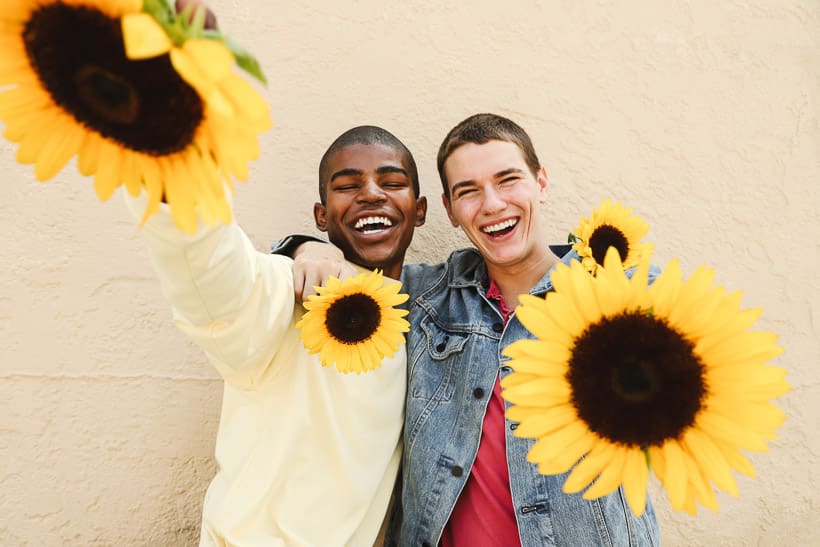 Lindsey Nico Mann is a director and artist from Los Angeles, CA. She works to entertain her viewers, express her own creativity and passion, and fight systemic racism, homophobia, and other forms of oppression as a bisexual woman in the film/music industry. Being a mixed Angeleno keeps her close to her Mexican heritage—a culture rich with colors, memories, and stories that fuel her inspiration. She aims to amplify other voices to bring about joy and change in difficult and unprecedented times.
https://www.lindseynicomann.com/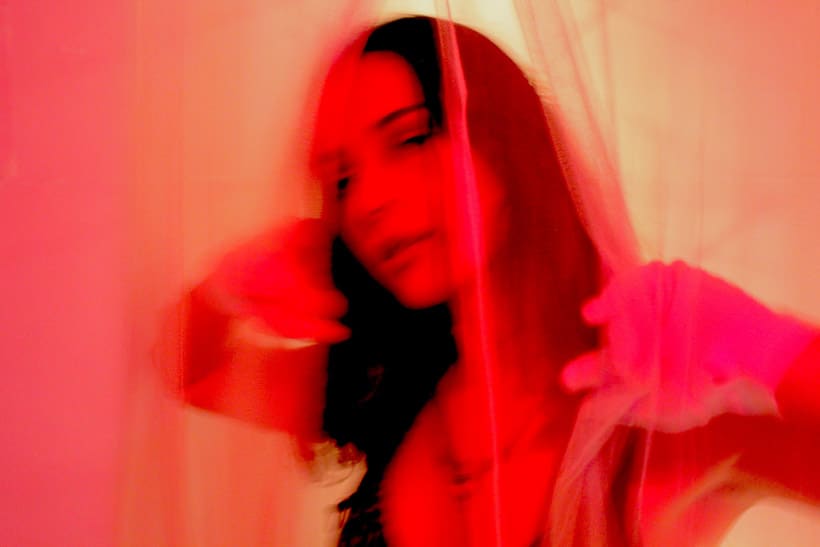 Oscar Castillo is a Latinx documentary photographer and photography teacher with a background in psychology, resulting in an intriguing marriage between heart-led artistry and a rational approach to ideas of solidarity, tolerance, and respect within a society. His works revolve around issues related to youth, identity, sociopolitical processes, and initiatives for social improvement. Based between Venezuela and France, Oscar has developed projects in many countries around the world, been featured in major magazines and periodicals, and has been exhibited and awarded internationally.