Oskar Smolokowski is tired, exhausted even. It's just days to go before his company Impossible launches their first camera. It will be "the first new camera system in over 20 years for the original instant format."
"If you're not passionate about your work, you can forget about it." he said.
At 26 years old, he can be exhausted from the grind and still look fresh-faced, but Smolokowski shakes his head and closes his eyes for a moment.
"It takes everything from you, but I'm happy too because we created something great," he said, sitting at his desk in front of an oversize map of the world at Impossible's headquarters in Berlin, surrounded by Impossible paraphernalia: stacks of film here, prototypes of the new I-1 Impossible camera there.
Photos by Danny Pemberton, shot on Impossible's I-1 camera
Impossible began as the "Impossible Project", which bought the final 500,000 packs of Polaroid film ever made, and took over the Polaroid factory in 2008 after Polaroid's announcement that they would stop producing polaroid film. Impossible is aptly named after a quote by Edwin Land, the inventor of the polaroid camera and co-founder of Polaroid:
"Don't undertake a project unless it is manifestly important and nearly impossible."
And so they did. Smolokowski's team took it upon themselves to retrace Polaroid's steps and start producing their own film for polaroid cameras. Eight years later, they are launching the I-1 camera, which comes with bells and whistles like manual control from a smartphone app, an LED ring flash, and a built-in battery. (You might be familiar with traditional polaroid film which typically has a built-in battery in each film pack.)
When he was still an assistant, Smolokowski discovered a decades old sketch of an idea Polaroid appeared to have been working on, but had never realized: the Polaroid Radio, which would play music when you inserted a polaroid into it.
Smolokowski was inspired to pursue the sketch idea and reached out to a synthesizer designer whose work he admired. Expecting a stock response, the head of the agency himself wrote back instead, expressing interest in the idea—Smolokowski had officially begun his first side project at Impossible.
"That project actually ended up turning into the camera," he told us. The designer? Pocket synthesizer designer Jesper Kouthoofd of the Teenage Engineering agency in Sweden. Kouthoofd's client roster includes Ikea, New Balance, Absolut vodka, and now Impossible, as the designer for the new I-1 camera.
"If I hadn't reached out…The best advice is, you really have to pick up the phone and make things happen, but a lot of people don't do that. Most people don't do that."
Photos by Jessica Polar, shot on Impossible's I-1 camera
Smolokowski oversees several different teams around the globe in his role as CEO, which he took over at the age of 25. Impossible has their headquarters in Berlin, they have former Polaroid engineers working out of Glasgow, their film factory is in Entschede in the Netherlands, and now their camera is being produced out of China. Inevitably Smolokowski travels a lot, and "is on every messaging service there is."
The camera project took just two years to reach the launch stage, which may seem like a short amount of time, but Smolokowski says they had originally planned to be ready even sooner.
"There's always a trade-off between design, capabilities and ease of manufacture. We didn't want to compromise on anything. But if you don't compromise on the design, the engineering and manufacturing part is much harder, and takes much longer. So either you pour money into it, which we don't have, or you add time."
Like most innovators, Smolokowski is eager for the day when Impossible has more financing in place, "I'm just dreaming of a time when we have a budget to work on more than one development at a time, and to move faster. It's gonna come soon," he said.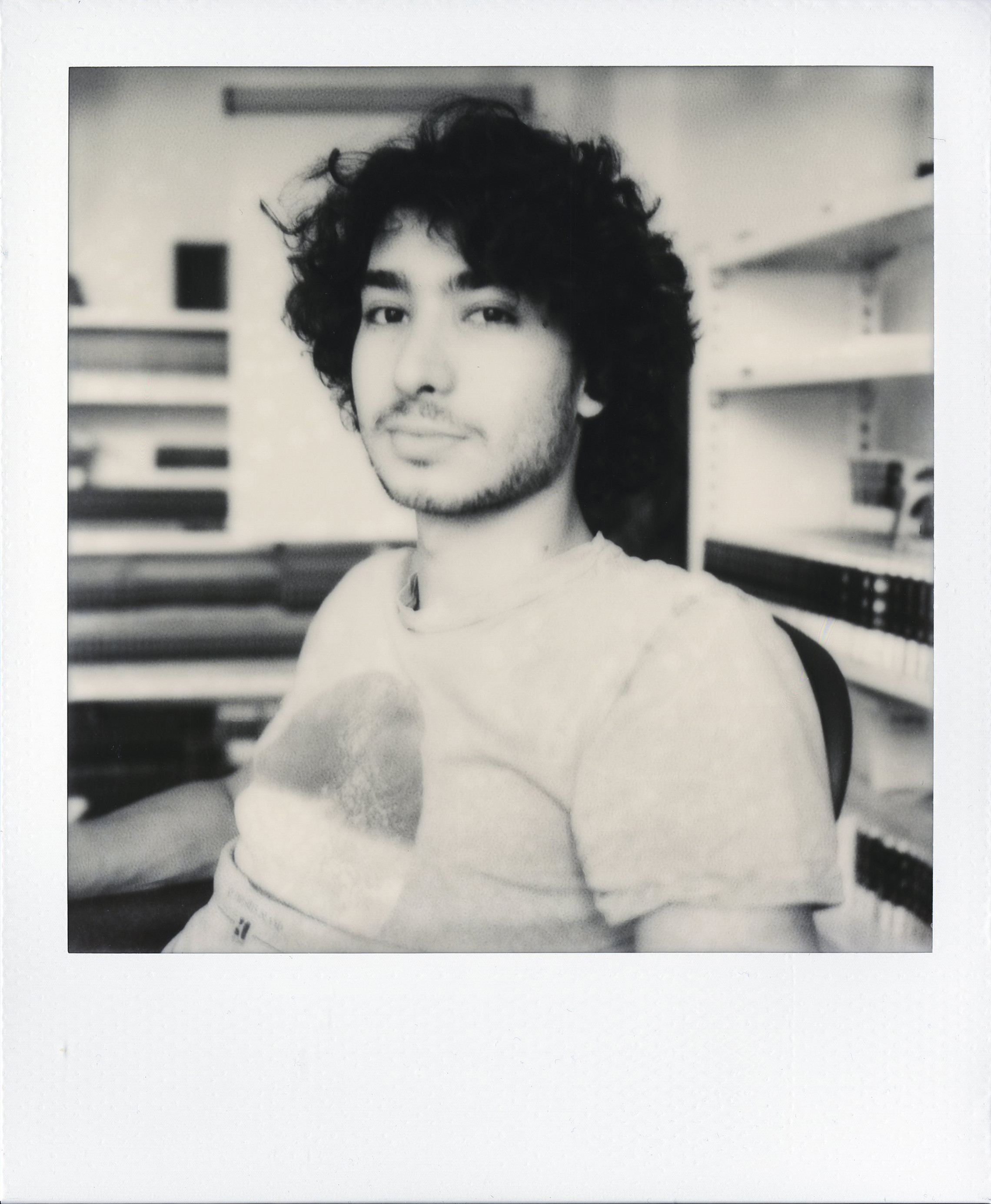 Photos by Debbie Vesey & Oskar Smolokowski, shot on Impossible's I-1 camera
To develop the I-1 camera, Smolokowski's role included brainstorming ways to work around problems with the engineers. There were times when it was literally impossible to create the designed product and that's when creativity came back into the process. It's not enough to come up with an idea. You have to use your creativity to make sure that original idea can become a functional product.
Ultimately, Smolokowski compares his executive role to that of an artist, "When you make a product, you work on it for two to three years, and then it's like one giant art piece that gets multiplied 10,000 times."