There is something inherently whimsical about photographer Thomas Dagg – both in how he approaches his work and the way he leads his life. "Growing up, my family spent a lot of time out in the wild camping, hiking, and so on," Dagg explains, "I feel like a lot of my personality can be traced back to that." The self-proclaimed avid outdoorsman was first introduced to photography through the lens of his father's Ricoh SLR, but his real introduction to what would later become his life's work came when a friend of his enrolled in the photography program at Algonquin College in his hometown of Ottawa, ON; "Through him, I was introduced to photography both as a form of self expression and a potential career." Up until that time, Dagg had conceded to the idea that he would follow in the footsteps of his father and study to become an engineer — but after seeing the types of projects his friend was getting to work on in his program, Dagg decided to enroll himself. He bought his first ever camera, a Nikon D200, just before the start of the first semester.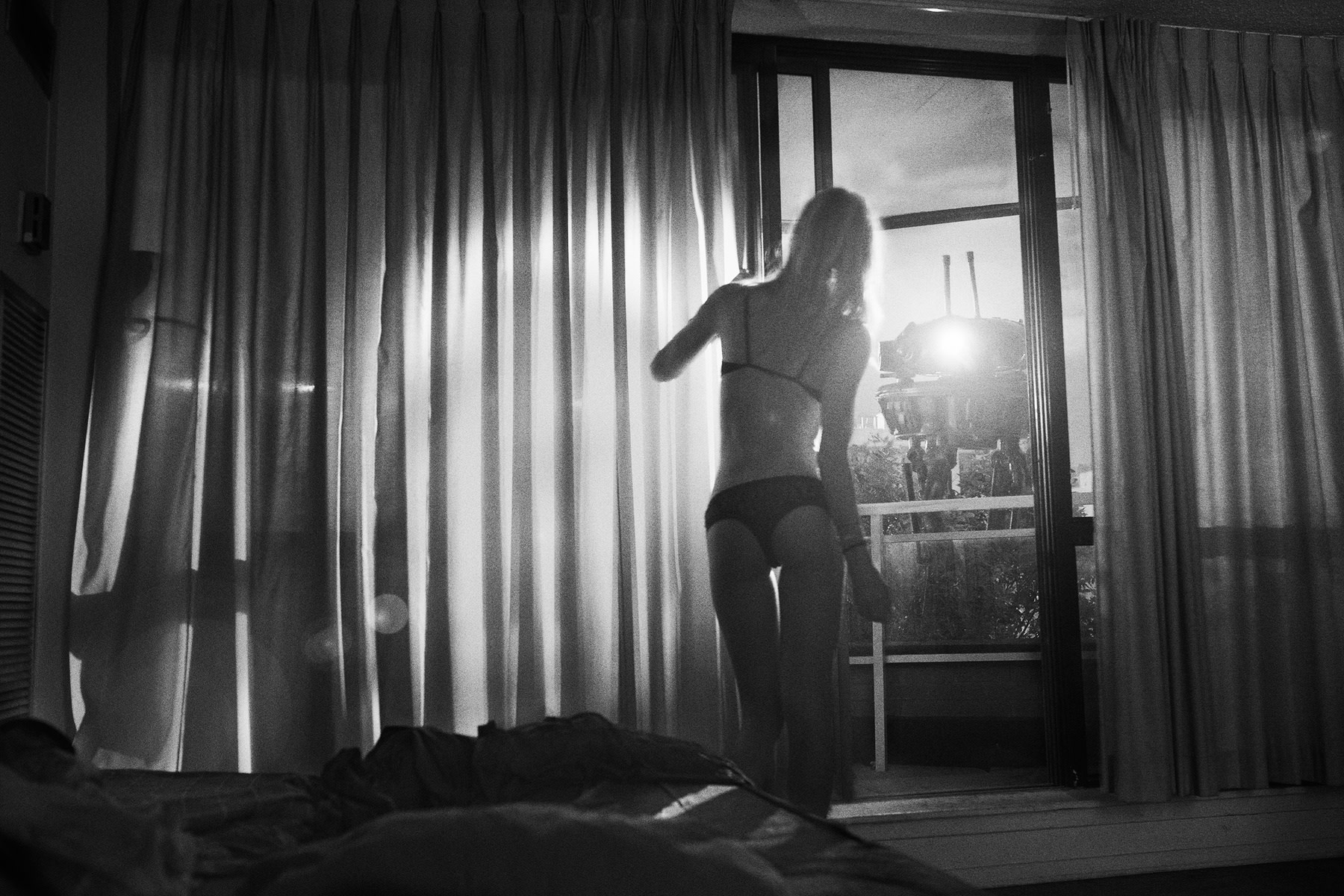 I enjoy subtle things; I get bored of the loud and obvious.
Since graduating, Dagg has moved to Toronto, where he has been working as both an editorial and commercial photographer since 2010. Catapulting him into his success was his cheeky yet eerily beautiful Star Wars series inspired by his childhood affinity towards the classic film franchise. "The series is a visual representation of my imagination at 8, during my Star Wars peak," Dagg told us, "From 5 years old on, Star Wars played a massive role in my life; I was completely obsessed." Wearing out his VHS copies (remember those?), the young fan would pool his savings to buy books and toys; anything that would bring him closer to the universe George Lucas had created. "As a person who now makes a living with creativity, I realized that I owed Star Wars a lot. It was the first thing that sparked my imagination, and I felt this urge to honour it."
The photos depict hazy visions of his natural surroundings in Toronto, composited with images of of those very same toys modeled to resemble how he imagined the world with them. Choosing to shoot in black and white added to the sense of nostalgia; "I have a deep love for older black and white imagery, so it seemed oddly fitting for the series." The intention for Star Wars was never as simple as just throwing pop culture into our surroundings and making it look pretty. According to Dagg, "it was all very purposefully and subtly done to show what I imagined when I was obsessed all those years ago." It seems likely that the photographer's 8 year old self would be proud – "he would be begging me to do more images of the Star Wars series…Either that, or composite him as Boba Fett. Fett was my biggest role model at one point."
Since garnering attention for the series, Dagg has nabbed himself a spot on the roster at Sparks Photographers, helping to catapult him onto the scene in Toronto. Despite commercial success, it's through his passion projects that he is able to keep himself creatively fulfilled. "Personal projects are what I live for," he says, "if I have any free time, you can bet that in some shape or form, my mind is focusing on a personal project." Commissioned work can also be incredibly fulfilling, especially when a photographer is hired by a company specifically out of interest in their own style of shooting and thinking. Nonetheless, as Dagg explains, "there are a lot of photographers who can take a beautiful image, so creative work helps you define yourself as an individual and not just a button pusher." So what sets Dagg apart from the rest of the pack? "Through my photography, I hope people see a unique style and a different way of approaching something." That same childlike wonderment that permeates through his Star Wars series can be found throughout all of his work. "I like hiding things in some of my images, so it's always rewarding when someone spots a reference to something or notices a subtle element that gives it an extra layer of story." As he elaborates, "I enjoy subtle things (I get bored of the loud and obvious). Quirks are so interesting and they're super fun to notice."
There's always someone doing something really cool — it pushes you to work harder on your own work.
Dagg puts a lot of emphasis on the importance of hosting your work on an online portfolio website. "I use the service a lot to preview series and see how things flow together. I can make a gallery of thumbnails, and send it to someone for a fresh opinion," Dagg describes of his own Format site, "being able to do this quickly and efficiently saves me a ton of time and lets me focus on my work, instead of trying to make the website work." Through his portfolio and presence on Instagram, Twitter and other social media platforms, Dagg has had the opportunity to connect with artists he admires but also to gain attention for his own work in other parts of the world — something he's adamant wouldn't be available without social media. "You can't coast as a professional creative anymore, because there's always someone doing something really cool that you are introduced to through social media, and it pushes you to work harder on your own work."
So what's next for this burgeoning star? A focus on the moving image, it seems. "Over the past year or two, I've really been focusing more on directing work in motion," he let us know. "I love what I do, so what's next is simply pushing myself further creatively." Perhaps Skywalker Ranch could use a fresh-faced Canadian visionary on their team.
original interview: February 12, 2015