Elizabeth Renstrom eats photography for breakfast, lunch and dinner. As Vice Magazine's photo editor, she handles submissions and assignments on a daily basis. "I'd say half the time I'm assigning for the magazine or Vice.com and the other half of the time I'm meeting with photographers, processing images and going to shoots to oversee and check in," she told us. Basically, if you want to be featured in Vice—print or web—your work has to go through her.
Before joining Vice, Renstrom worked for Time Magazine, The New Yorker, Marie Claire, Nylon, and Refinery29. Her own work is bright, textural and full of unexpected details. Like most creative professionals, Renstrom hustled hard to become a prominent voice in the photography world.
"I went to Parsons in New York and mainly focused on fine art and studio-focused portraiture," she said. "By the time I was ready to graduate, I was making slimy sculptures and working at American Apparel. I was a little terrified, but dedicated to working odd jobs to pay for my photos."
from 'Waxy Chunks' series by Elizabeth Renstrom
"I had little grasp on what photo editing entailed, but got lucky and landed an internship at Time Magazine. That internship taught me so much about how a magazine's photo department is structured and what it means to have great imagery to support and propel journalism forward. Through that, I got my start and bounced around at a couple magazines, while always shooting editorial."
This summer, Renstrom published her first photo issue for Vice. The all-female publication features a wide range of talent including Izumi Miyazaki, Feiyi Wen, Jill Freedman, Atong Atem, Wiktoria Wojciechowska and Lorna Simpson. It tells the stories of Israel's female soldiers, Australia's African immigrants and "highly improvised sex toys."
"It was incredibly rewarding experience," Renstrom said of The Photo Issue 2016. "When I was in the 2012 Photo Issue, it meant so much to me. They were the first magazine to publish my student work and it never left me. It was a massive opportunity for a rookie like me and I've always wanted to grant the same opportunity to photographers."
Why go with an all-female issue? "I thought about that a lot when I first started my position, and I also thought about how special it was for Vice to have both a female photo editor and editor-in-chief. It felt right to propose an all-female photo issue for the first time. When the idea got approved I began collecting projects and thinking about who to assign for original material. I couldn't be more proud of the women who dedicated their time and projects to me for this issue. I only wish I could have put more in, with more pages."
Here's her advice for getting your work featured in Vice: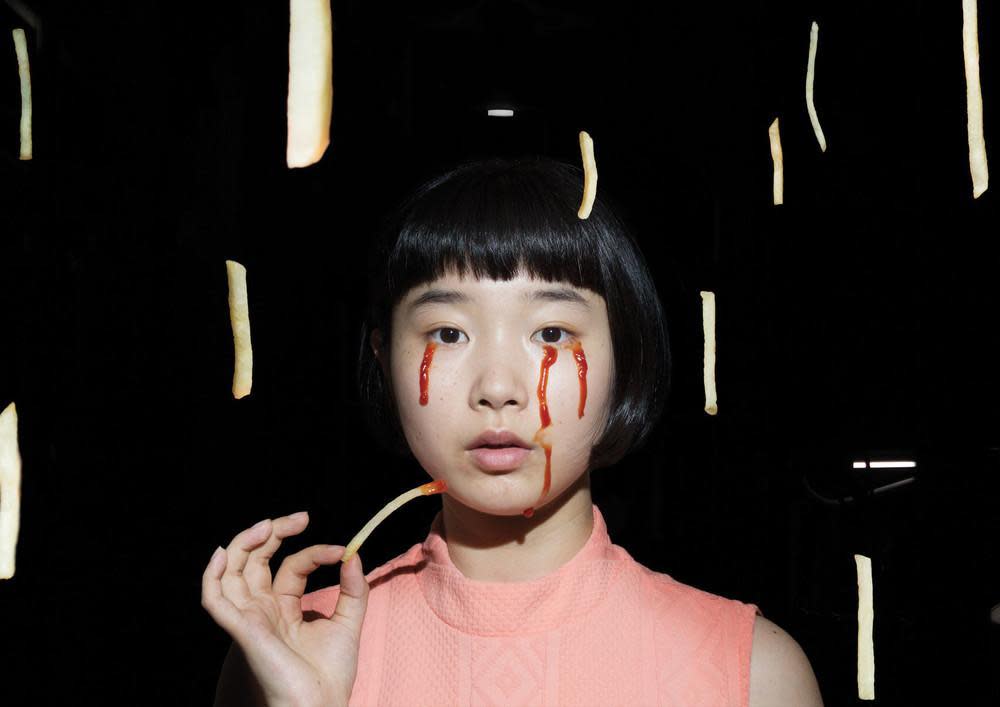 Photos by Izumi Miyazaki from The Photo Issue 2016
1. Shoot personal projects
"I encourage people to show me personal projects before they show me what they've shot editorially. For me to get a gauge on how I'm going to apply your vision to a story, I need to know what you're uniquely interested in. That's when magic pairings happen.
"If you show me a personal series you've been working on about retired clowns, I'll be the stalker that remembers you like clowns and hopefully put you on a story about the gathering of the Juggalos or the circus. I will remember what you do if it's a fresh perspective that I haven't seen before."
Photo by Wiktoria Wojciechowska from The Photo Issue 2016
2. Avoid "parachute journalism"
"I really like when I can tell that the subject and photographer were comfortable with each other. I don't like parachute journalism and I don't like exploiting people needlessly. I try to be sensitive with hires, so an 'ideal' Vice shot, in my mind, is one where the photographer got images that they were proud of, and that communicated the story in an honest way."
Photos by Jessica Pettway from The Photo Issue 2016
3. Editors have favorites, but don't let that stop you from sending something different
"I will admit I have favesies—I love interesting still life and quirky interpretations of everyday life. However, I also love when a photographer shows me something I wouldn't normally experience because of where I'm from and my own experiences. I have a huge platform to give to photographers and I like highlighting things that could use that wide audience."
Photos by Fryd Frydendahl from The Photo Issue 2016
4. Pick up a copy of the magazine to see what they're looking for
"Honestly, pick up any mag from September 2015 to August 2016 and you'll see just a few of my favorite things. Tamara Abdul Hadi's recent coverage of a string of barbershops in Little Sudan in Tel Aviv and Sue de Beer's original images of werewolves, puritans and zombies created using 1950's makeup guides. I also love Zak Krevitt's exploration of fetish pup culture and Gina Nero's series in Cuba. There's too much!"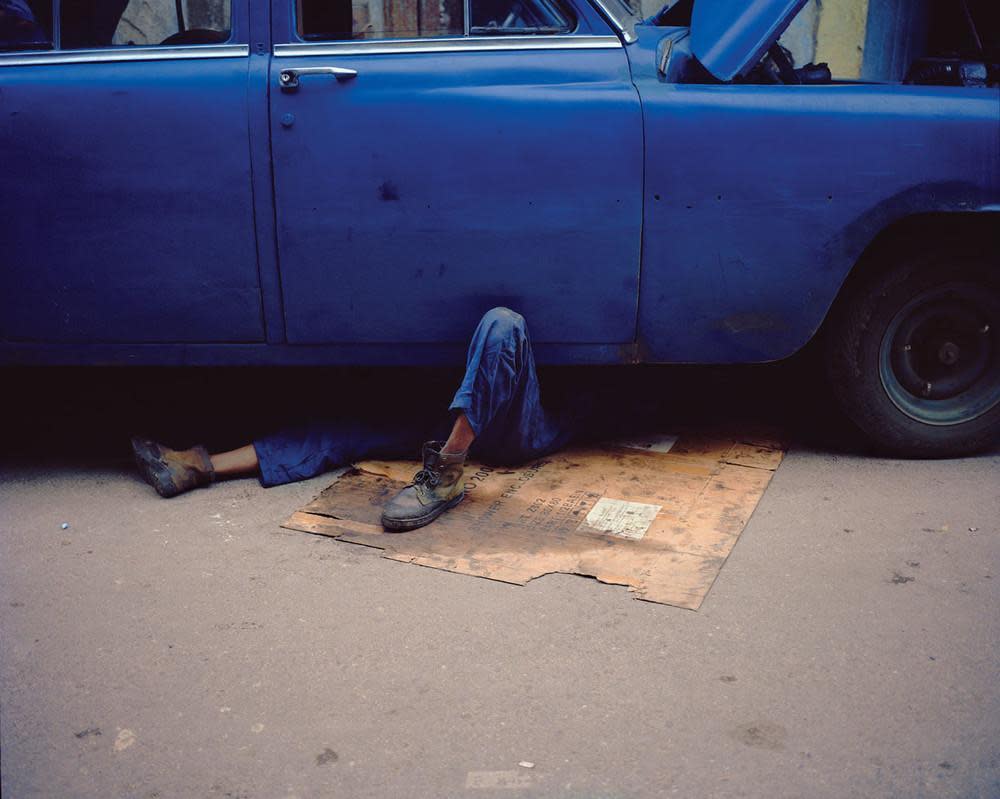 Photos by Gina Nero from The Photo Issue 2016
5. No more "lifestyle" photography
"I can even find humor in fun stock photography— but, the one thing that irks me is lifestyle photography or anything selling a 'lifestyle' for a brand. Yuck!"
Visit Elizabeth Renstrom's online portfolio here and scroll through more Vice photography at vice.com/photo. Header photo by Robert Hickerson