Our weekly Portfolio Spotlight series is a close-up look at the talented people using Format websites to showcase their work. This week, we interview photographer Zhamak Fullad.
This summer has been a busy one for Zhamak Fullad. The photographer just relocated to Los Angeles from Toronto, directed her first music video, and as usual has a bunch of major projects on the go at once.
With a photography portfolio that ranges from no-holds-barred, behind the scenes shoots with artists like Rae Sremmurd and Roy Wood$, to fashion editorials for platforms like Ssense and Hypebae, Fullad is a photographer to have on your radar. Working mostly with 35mm or Polaroid film, she brings an unpolished aesthetic to her shoots which makes her grainy, candid work stand out in Instagram's sea of over-composed images.
Fullad's photography website, built using Format's Horizon theme, is a carefully curated gallery of her best shots, with her Instagram acting as a more unfiltered look at her creative process and showcasing her ongoing photographic recording of her personal life and her friends. She cites Kids director Larry Clark as a huge creative inspiration, but clarifies, "I know he's a shitty person and he's a creep! But apart from all of that shit." This ability to call things as they are comes through in the authenticity of Fullad's photography—and in how she handles challenges as well. When we ask her about the challenges that sometimes come with being a woman shooting music and fashion, she's more bemused than anything else. "Women can do whatever the fuck they want to do," she says. Fullad is out to get things done, and sexist critics are but a minor setback.
Video is quickly becoming a focus for Fullad. Her recent super dreamy, full-Super 8 music video for Toronto-based singer Saya premiered on HighSnobiety, and she definitely sees more filmmaking in her future. We called up Fullad to talk about what inspires her work, why she likes 35mm so much, and how she brushes off photography's double standards and Instagram's inevitable trolls.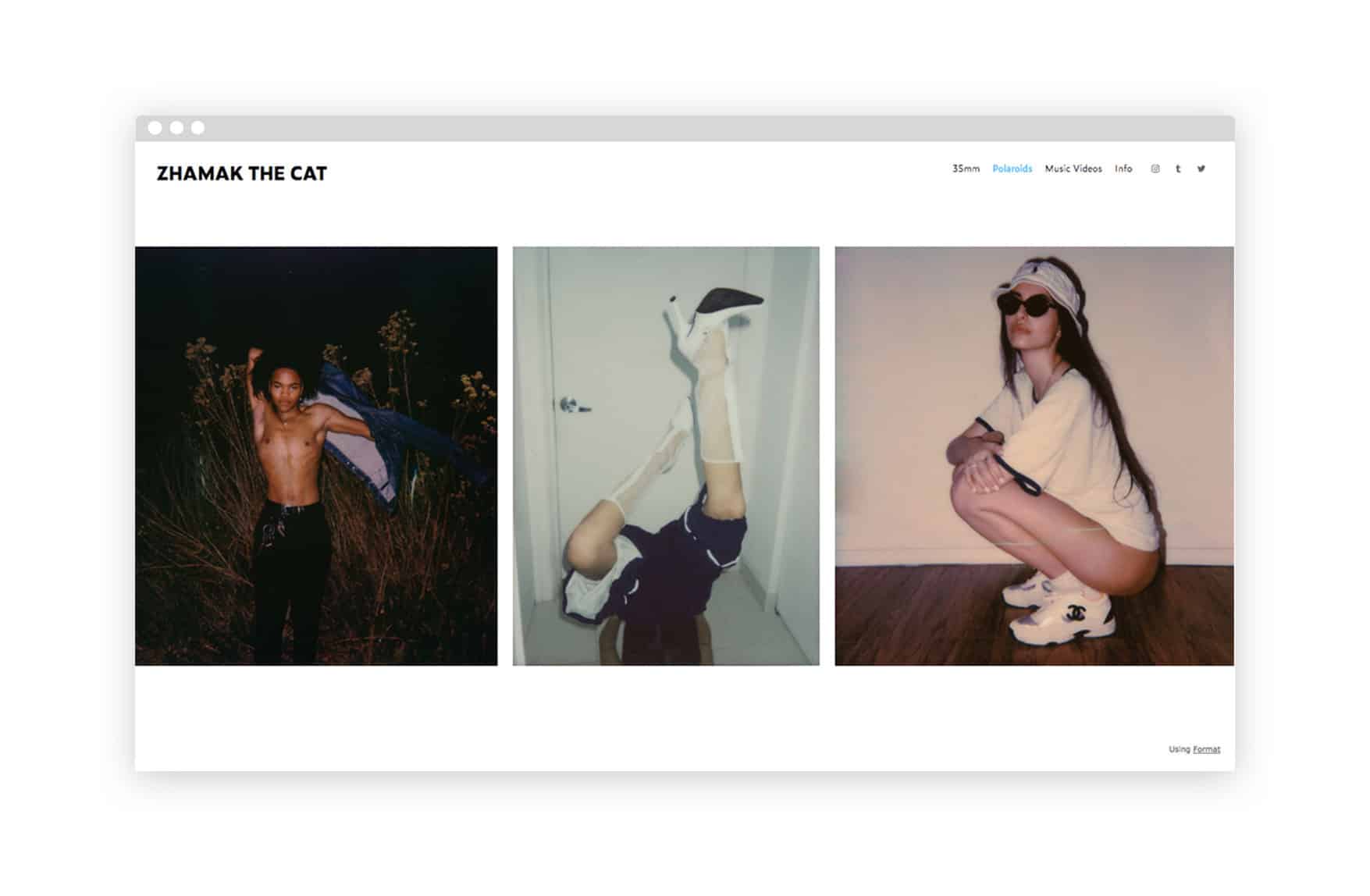 Obviously you shoot a lot on film and Polaroid. I was wondering if you could talk a bit about why you like shooting film? What brought you to that as opposed to digital?
I actually started photography with digital, in high school. My parents both have photography degrees, so I grew up with a house full of cameras. My parents both had Canon, Minolta, Konica kits, the flash and all the lenses. Before my mom had me, she used to have a dark room and she'd develop all the photos herself. Sometimes we would go travelling together, shooting, doing street photography together.
So when I started photography, obviously for my parents digital was cooler, because they grew up with film. They'd be like, "Okay, you should get a digital camera." One of my birthday gifts was a digital camera. But I found an old Pentax and I asked my mom, "Is this a good camera?" And she was like, "They're usually good because they're Vietnamese cameras," the K1000. My mom actually took me to meet up with this guy off Craigslist to buy the camera. And then I just started shooting film and scanning my own film and that whole process.
That's so interesting, your parents' perspective versus yours.
Yeah, because they were just, "What? You want to shoot film?" My mom was like, "You're not going to like this." But I was like, "No, this looks so cool!"
I always looked at their photos and their albums and their portfolios and thought, this is so beautiful; there's something else to film. There's just so much depth. I think digital's too flat. I still do shoot digital stuff once in a while, but I just found I love film.
Literally every photographer says it, it's so corny, but it's just… I like film! It's cute. It looks good. It's grainy. I'm sure you can do the same thing with digital on Photoshop, but I just don't like editing. I hate editing, so I just shoot film so I avoid the editing factor.
How would you describe your style of photography? I know you take a lot of portraits and you've done a lot of behind the scenes stuff.
I'm still trying to figure it out. I don't know. A lot of my friends say I have my own style right now. I don't know, I guess it's easier for other people to look at it and see it, but for myself I'm still struggling to see what I would call my style of photography.
Actually, last week this girl commented on my photo. She was like, "You're sexualizing women." Trying to call me out that I take naked photos of girls, and saying I don't post my own photos like that. She was like, "You always cover up your body and your face. What's up with that?" It was a girl that said that. I was shook that it was a girl.
It just made me think. It's so strange to me, but obviously there are some people that put me in a box. It's like, "Oh, you only take photos of naked girls." I don't know, I like to take photos of my friends.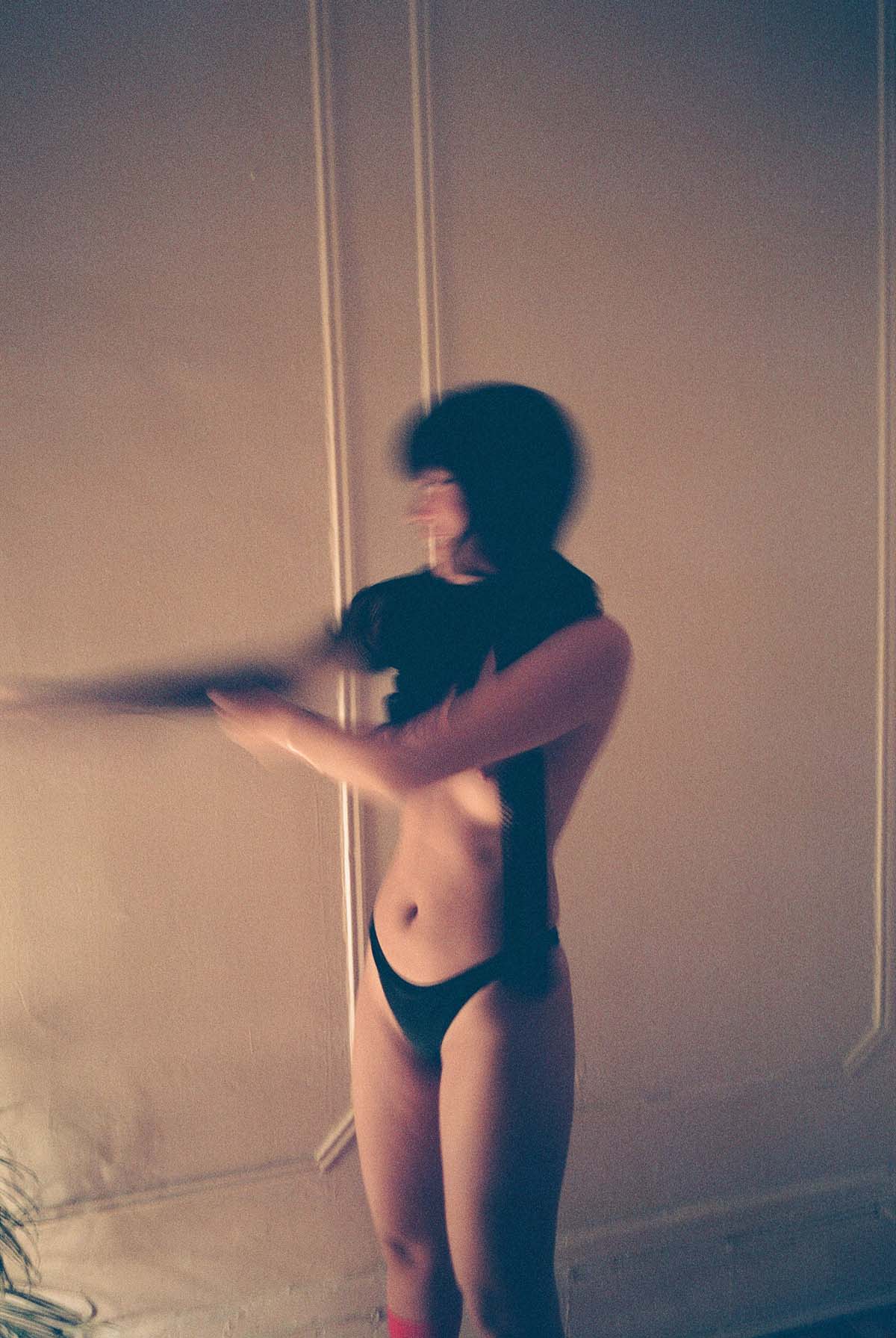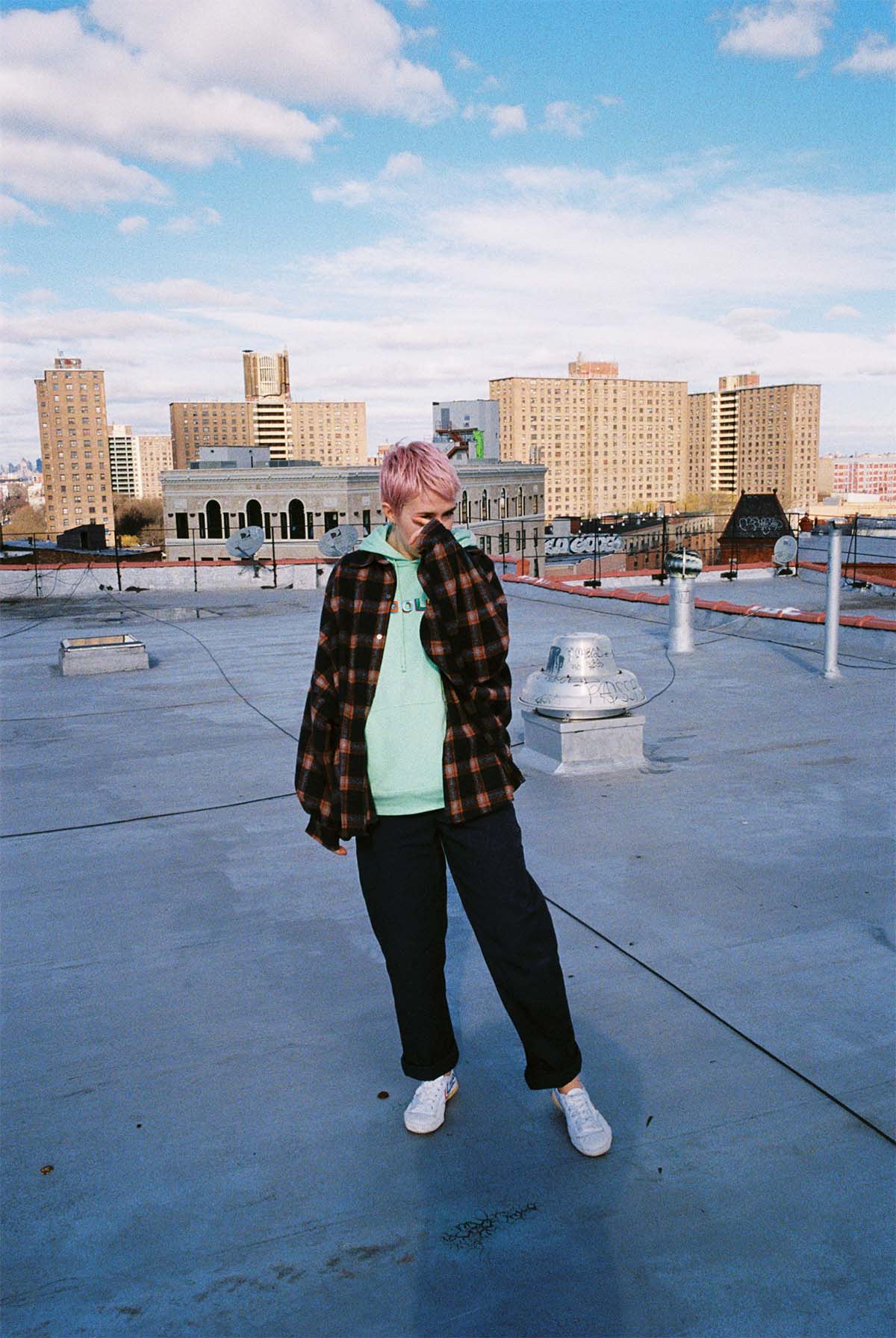 Why do you think someone would say that? Is there some expectation if you're a female creator you have to also take nice photos of yourself?
So I have to post my own nudes just because I'm a female and a photographer? How does that justify anything? My girlfriends are just confident and they know I'll take a good photo of them, and they're comfortable with me. They always tell me, "I'd rather get naked in front of you than some random male photographer off Instagram. Who knows what they're going to do?" You know?
That comment still makes me think. Should I start posting nudes? Is that what I'm supposed to do to get "popping"? Like, what? Why can't I present myself the way that I am?
Do you think there's a double standard when it comes to female photographers versus male photographers?
For sure. It's like, why isn't that girl asking a male photographer that just shoots strictly all nudes? Why are they not asking them? Why is she coming at me, and I'm not even objectifying my own girls? I wouldn't want to objectify anyone. That's the last thing on my mind.
My friends were like, "You should just post a nude and be like, 'Here I am'." But it's like, okay, cool, if I do post a nude, then I'm not going to be taken seriously ever again after that. That's another problem. It's going to be like, "Oh, she's just another girl that posts nudes." And, okay, also what's wrong with that, if I do want to portray myself that way? I know other female photographers that get all the jobs and still post sexual images of themselves. Women can do whatever the fuck they want to do.
Do you feel like it's different to work as a photographer, as a woman, especially shooting other women or just shooting musicians, performers? Is there different pressure?
There is different pressure, because with anything music-wise that I do, I've been called a groupie. I've been called many things, and people have said weird things about me. And it's just not true at all. Just because I'm there hanging out with rappers doesn't mean I'm a fan, you know? There's that pressure and there's also just being in a male-dominated industry. Well, there are a lot of female photographers, but compared to male photographers obviously it's nothing.
And then the way I present myself… I have a lot of musicians ask me, "Oh, are you a lesbian?" And it's like, "Okay, that's none of your business." It's because of the way I dress. I have short hair. I don't wear makeup. Why do I have to be a lesbian to hang out with rappers without a problem?
Who are some photographers or artists that you follow? Who inspires you?
I've been working a lot with Saya. That's been really cool because she gives me a lot of the creative freedom that a lot of other artists don't give me. We have a lot of the same aesthetic, so it's been really good just working together.
Then I've been following a lot of female directors, and trying to look for more female directors. Like, my friend Sarah Benjamin, she's a casting director in New York. She also takes photos and I really love her style. She's been a very inspirational person in my life and in my work.
I also like Hannah Lux Davis. She's a music video director in LA; she does a lot of stuff that I look up to. And someone that I really, really like as a female music video director is Diane Martel. She's done a lot of everyone's favourite videos that people just don't know. She's done a lot of Miley Cyrus' stuff, a lot of 90s hip-hop. She's done stuff for Method Man, Redman, Nas, Ciara's videos, like Gang Starr. She's the girl. Definitely want to work with her.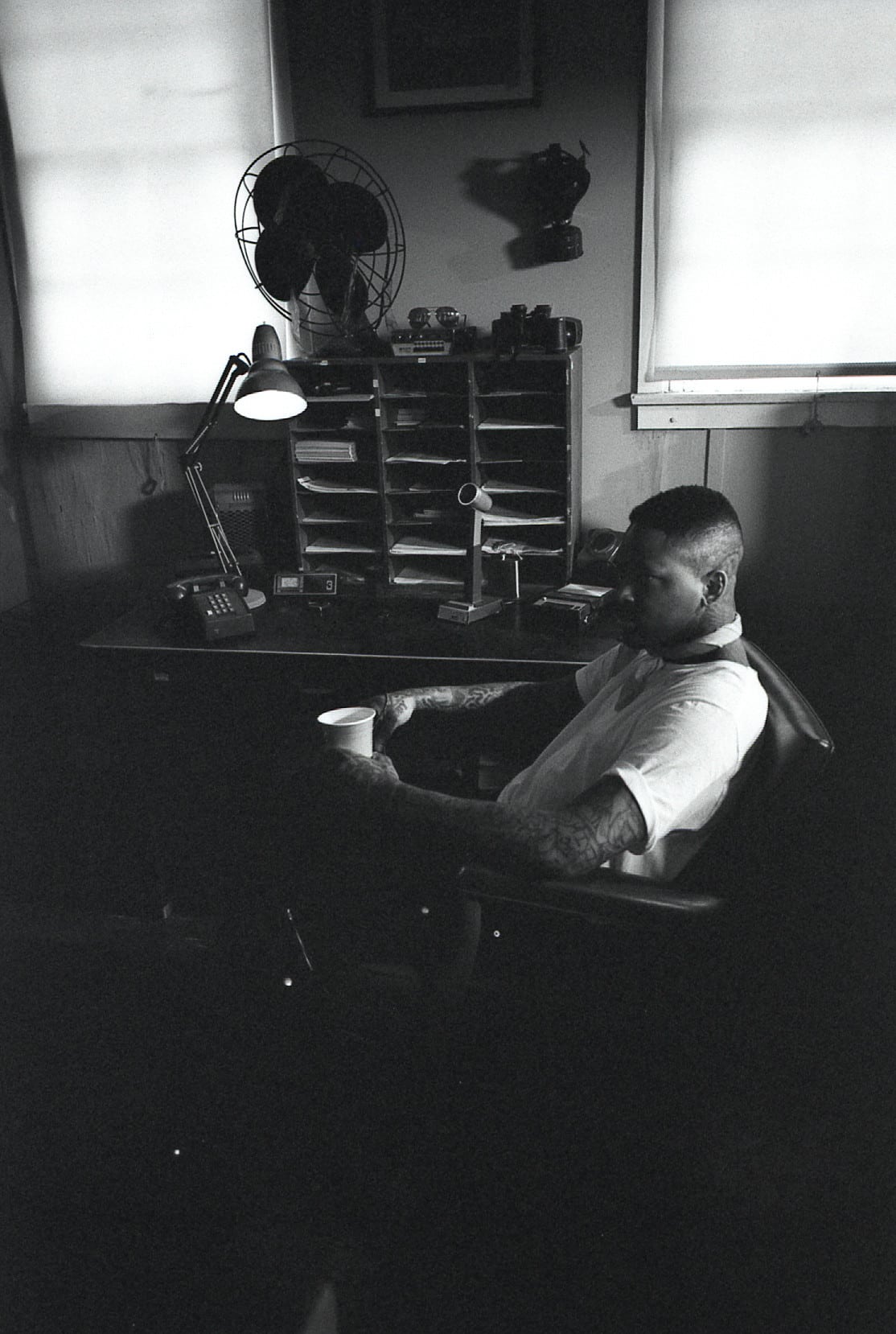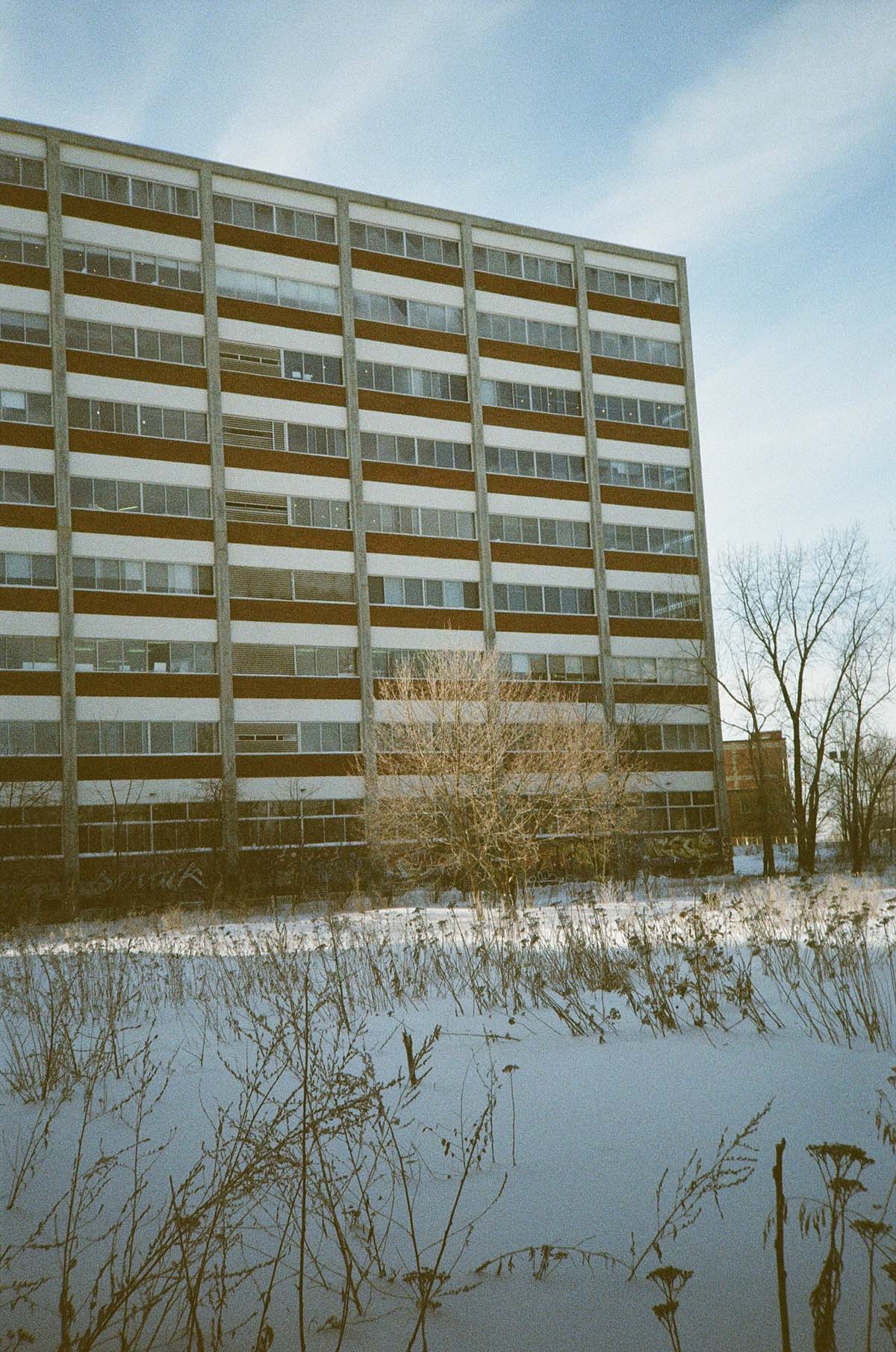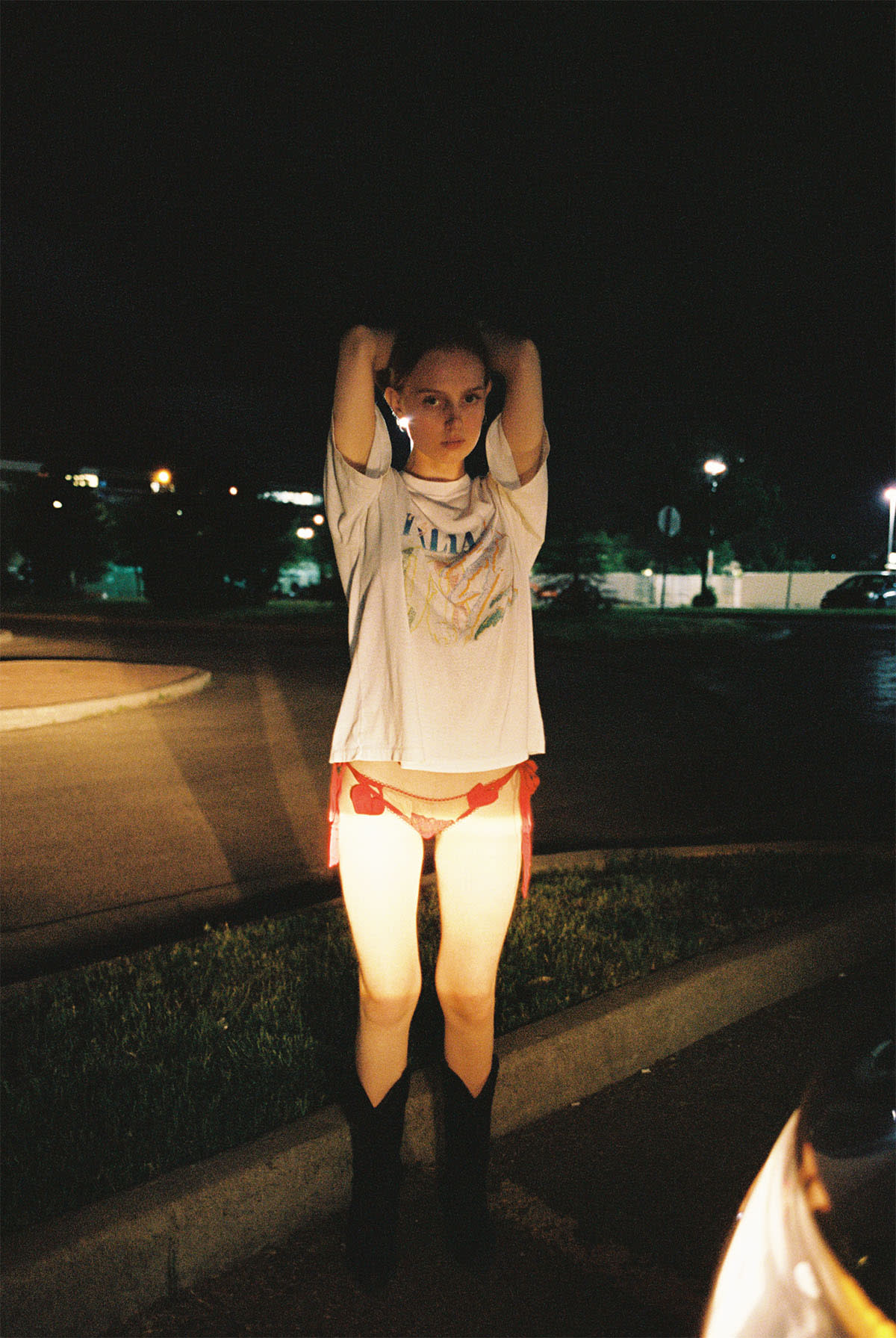 Think your Format portfolio should be featured in our Portfolio Spotlight series? Send us a link to be considered.