Contemporary rugs and wall hangings you'll want to add to your art collection.
Weaving isn't exactly the first thing that comes to mind when you think of contemporary art. Some historians estimate that this method of producing textiles has been around since the Paleolithic era—people have been weaving for literally tens of thousands of years. But the rise of contemporary artists reinventing weaving with fresh, provocative work proves that this age-old art practice is having something of a renaissance.
To get a closer look at why weaving is coming back into vogue, we talked to five artists and designers working with threads, including a textile designer in Portugal who's breathing new life into traditional floor rug designs and a Barcelona native who's weaving tactile wall hangings. See how these contemporary artists are producing own portfolio.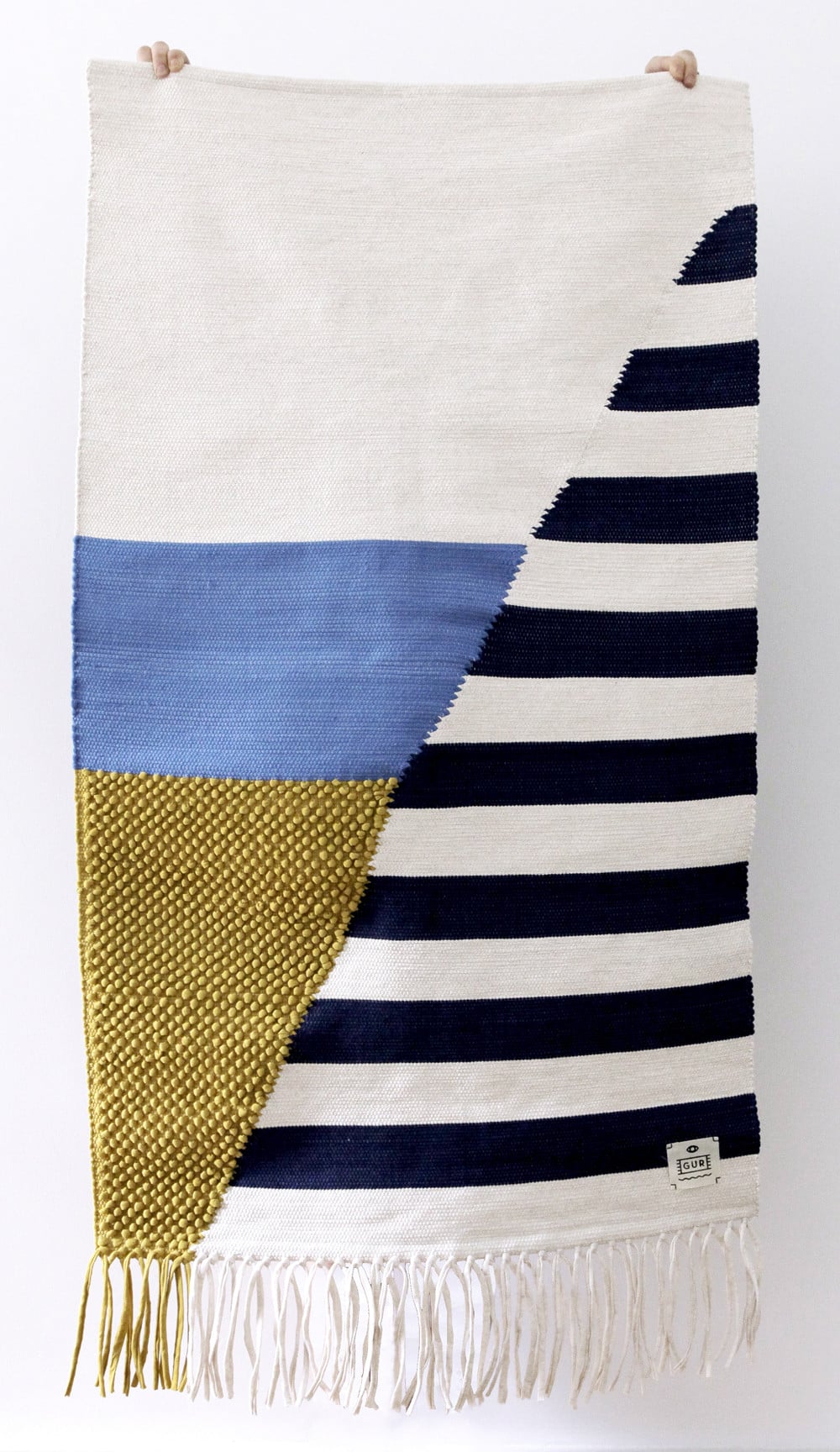 "I always remember having these handloom rugs in my house, and in my friends' and family's as well. They are very typical in Portugal, but they have always been more or less the same: beautiful in its own way but very simple, using recycled materials from random textile fabrics. With GUR I use the same techniques and materials.
"I find very important to keep these techniques alive. A GUR is never a copy of the original design. It is the translation of that into this technique with all its mistakes and limitations, allowing us to discover new ways to work. In the end, it is always a surprise—usually a good one.
"I was invited to an exhibition in my hometown, Viana do Castelo in Portugal, where the intention was to make a bridge between artisans working with traditional handcraft techniques from this area of Portugal, and young designers.
"During this process I worked on a design for the handloom with my current weaver, and we made the first GUR. The process and enthusiasm of creating a new GUR—taking it out of the loom and waiting to have it in my hands and share it with the artist—is what inspires me the most to keep doing it: almost like an addiction."
GUR's Portfolio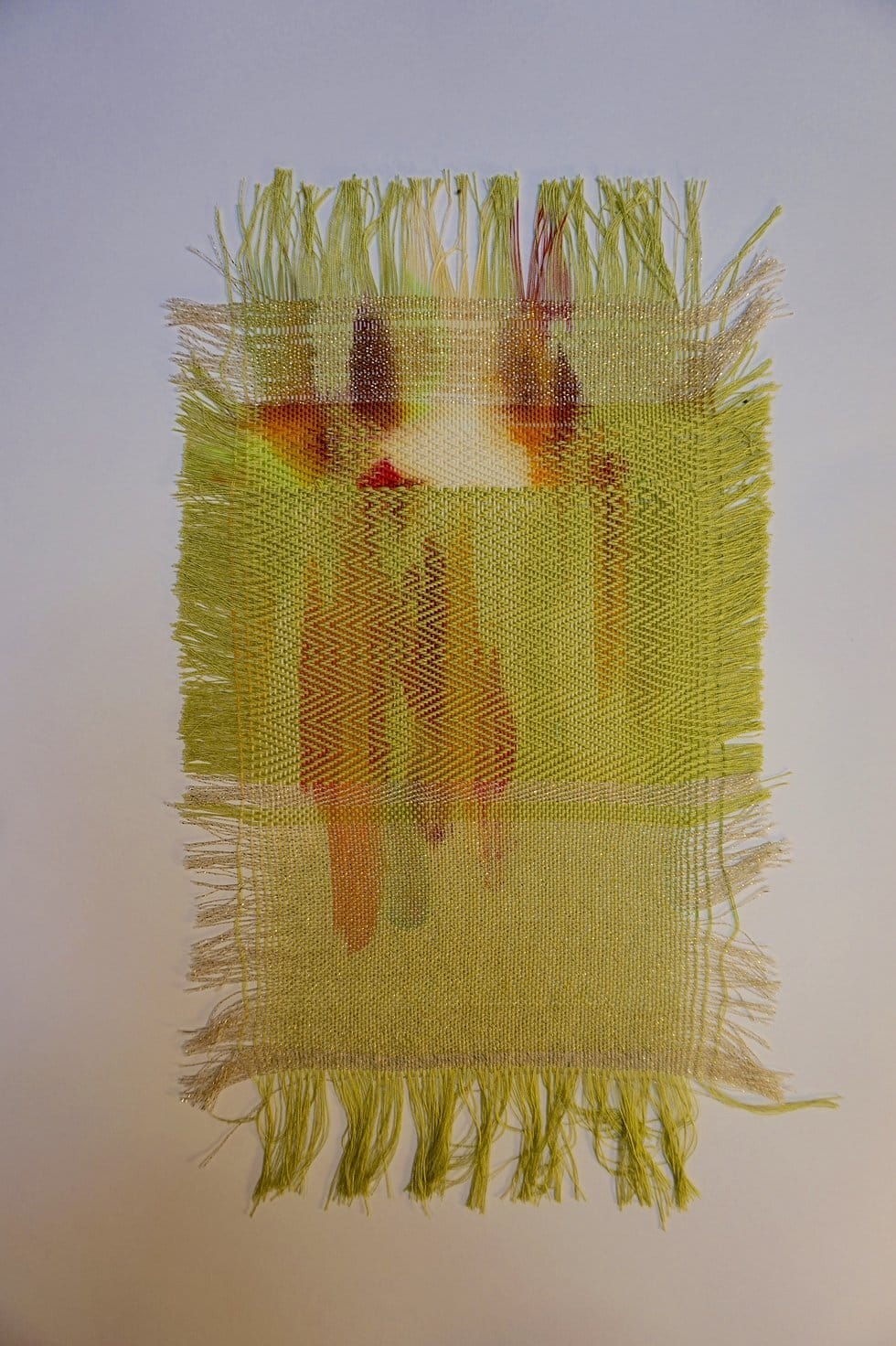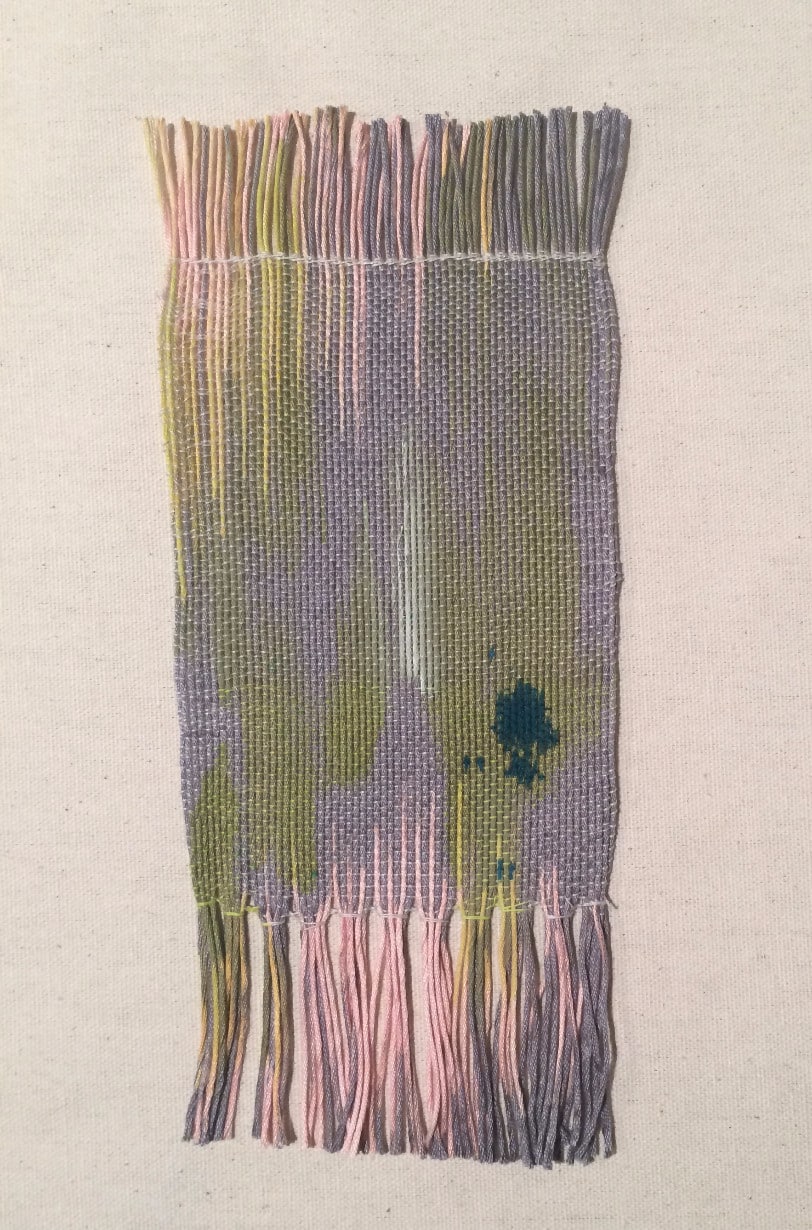 "I've always been a maker. I started with handlooms, and the first time I used a floor loom (which is what I still make most of my work on) was in college. And now I make paintings. I weave my canvases and the abstract composition builds as I build the canvas.
"Weaving has an incredible history that is tied to everything I make. It is a technology that was created simultaneously across the globe by different peoples and cultures. Cloth is something, probably the only thing, that every human on the planet interacts with every day. It is familiar.
"Weaving is an intensely laborious process that incorporates a lot of math and precise decisions. But in the end, you've made something so soft and organic. I love the juxtaposition between hard and soft, strict and imprecise, loose and tight.
"I am weaving constantly, and I learn about the process, the machine, and its endless possibilities every day. My practice is extremely time-consuming and technical—but I am in no way making something with the caliber of precision of many weavers, especially those creating in traditional and cultural practices. For example, weavers in Morocco, Peru, and Japan produce the finest and most exquisite objects. What surprises me is that we are still not giving these objects the value they deserve. Weaving is a meditative practice for me. The process is actually quite rhythmic and the loom has a wonderful sonorous quality."
Victoria Mangianello's Portfolio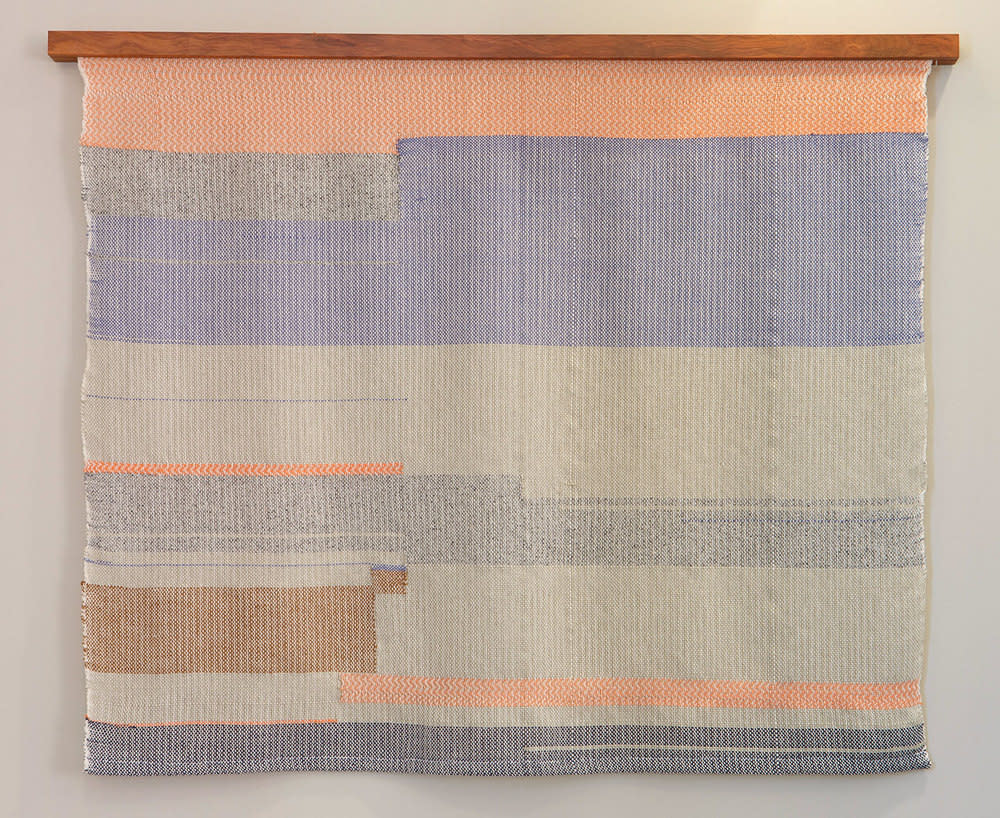 "Weaving is a tactile medium. Beyond composition, there is a structural element that has dimension and engages more senses than just the eye. It is an art form that you can appreciate by looking, touching, and using. It's multifaceted.
"I've been weaving for about fifteen years. I tried it out and loved it so much, I switched my major at the School of the Art Institute of Chicago to weaving and I've been doing it ever since. There are so many kinds of weaving. You could spend your whole life just learning about and experimenting with one type–so I think the discovery aspect of the medium is endless. I feel like after many years of practice I have finally found my voice and style, and I am excited to continue pushing that in new ways.
"I like translating my paintings and drawings into weavings pick by pick and the analogue process from start to finish. Being at the loom is a slow and cathartic rhythm that I enjoy immensely when I can let myself get into a flow state."
Herron's Portfolio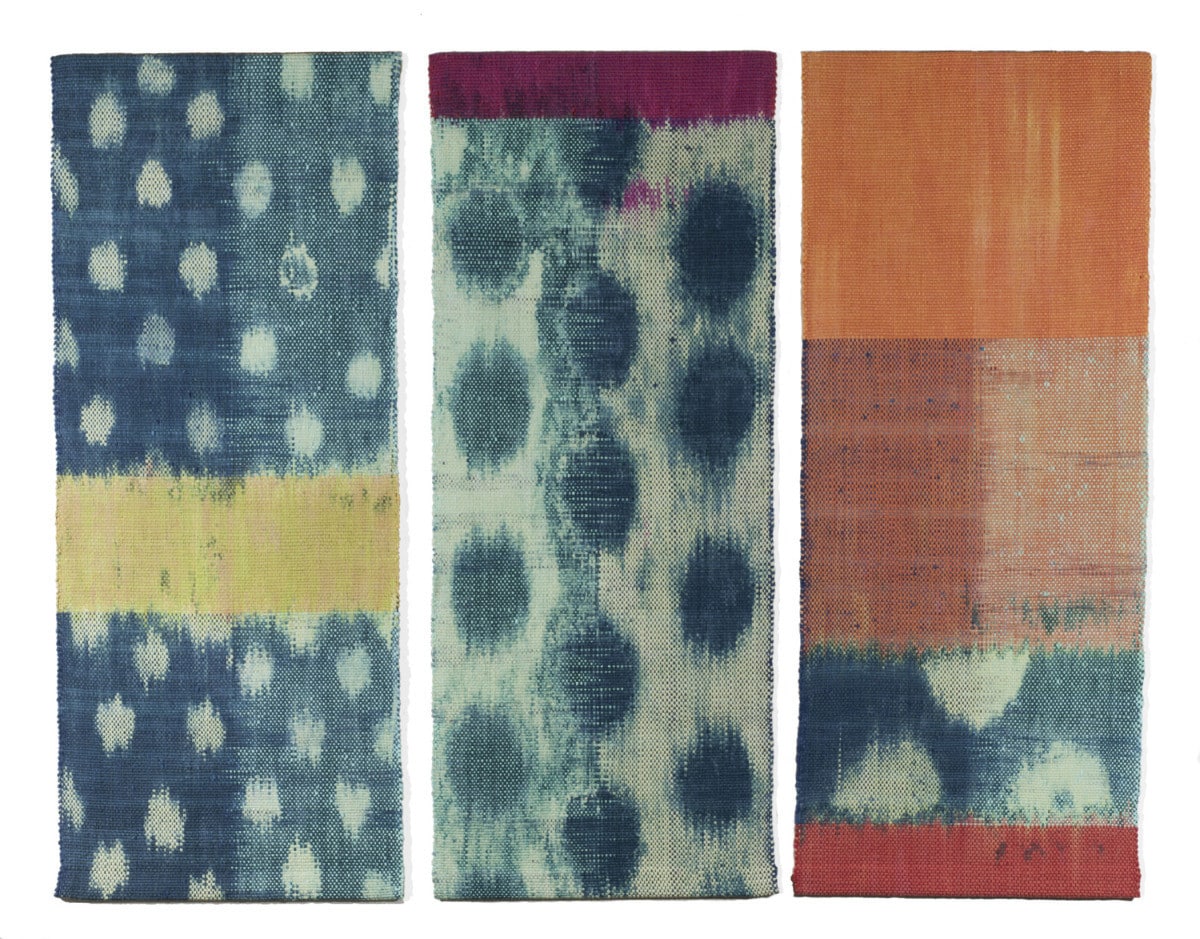 "I started weaving potholders on a small metal frame loom when I was a child. I remember being given a small table loom for Christmas, but I proceeded to get all the yarn tangled and never got it to work.
In 1996, the many colors and thickness of those childhood potholders inspired me to use fabric for warp and weft. Quilts, rag rugs and other textiles from many cultures—beautiful, but also used daily—were other sources. I was also drawn to ikat and shibori, both resist (think tie-dye) methods of dyeing yarn and fabric respectively.
Putting my love of pattern and color together with these influences, I have developed a very unique way of dyeing and weaving. When the weft is woven into the warp in a plain weave pattern, colors meet and/or overlap to create the illusion of deep, layered, contemplative spaces.
"I had no idea how much the techniques I use could challenge me to think more openly. When the fabric is threaded on the loom, there is some variability in the tension and that causes distortion in the pattern. Just because a composition looks good on the computer screen doesn't always mean it will look good translated into fabric and woven together. I've come to expect surprises."
Ann Roth's Portfolio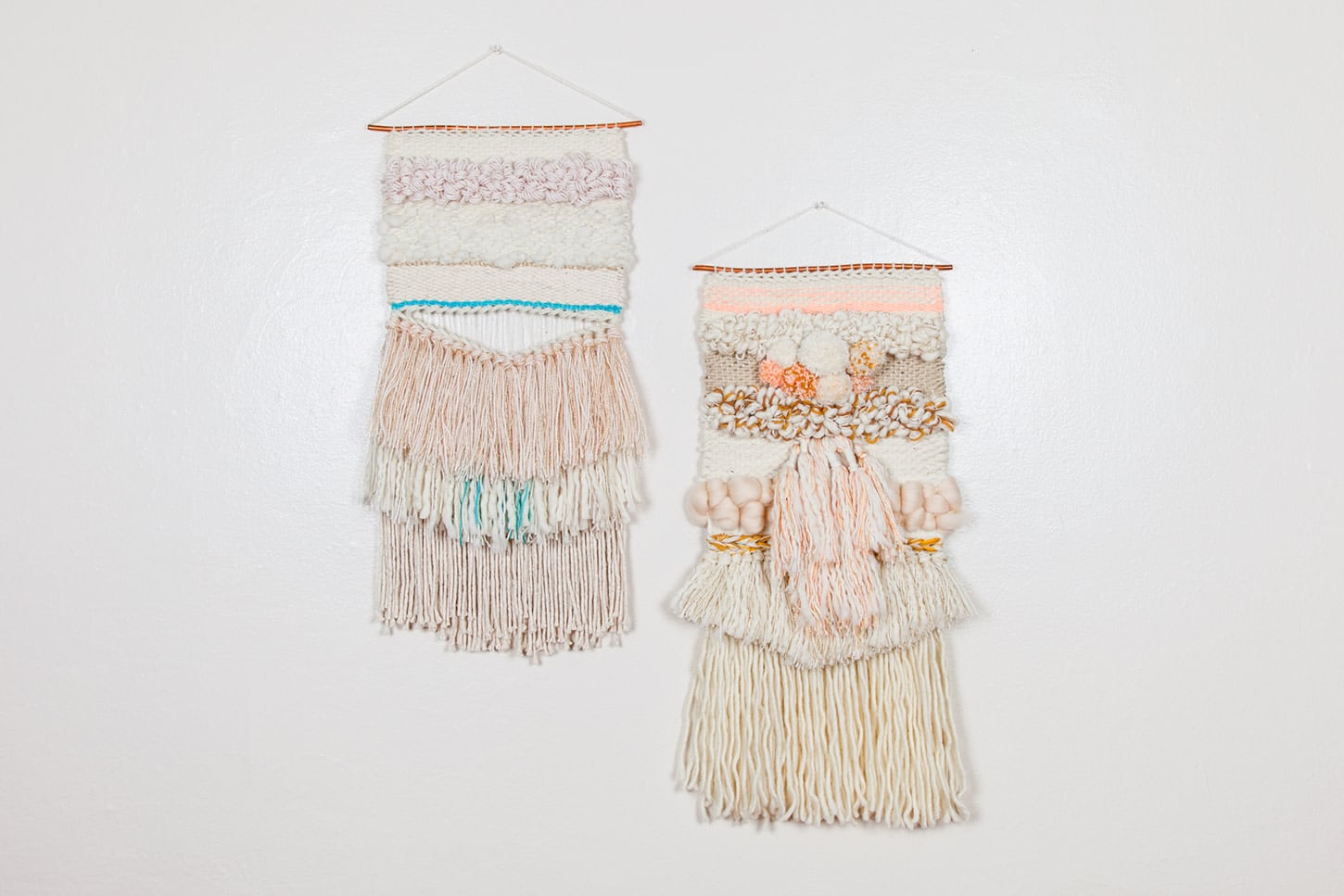 "I found a loom whilst cleaning out the store room in a primary school. I was moving onto maternity leave and thought it would be something to occupy my hands and mind whilst I awaited the babe. I began by fooling around and taught myself from vintage books and trial and error—lots of error!
"It is totally tactile. You can create a painting that comes out at you from the wall. You just want to rub your whole face into them.
"Weaving is a total art therapy. It is very meditative; you get into the zone and your mind wanders. I have watched feelings come up that I didn't know were there. Or that I didn't have time in my everyday life to allow myself to have."
Maryanne Moodie's Portfolio
Moodie's Art Image via Lou & Grey
Header Image of Moodie via Arro Home