In his cartoon-inspired paintings, Felix Treadwell depicts the daily life of Rupert, a long-nosed teenage boy whose quiet activities are cute, funny, and oddly touching: Rupert goes to the store to buy cigarettes, Rupert takes a bathroom selfie, Rupert is moved by the passage of a bird through the sky.
The panel format of Treadwell's paintings and the shaky outlines of his characters add to the comic book feeling, but Treadwell's narratives betray a sophistication beyond their simplicity. The London-based artist's use of color, applied in broad acrylic brushstrokes and occasionally spray paint, is carefully harmonious. Especially in the four-panel story Rupert Encounters Bird, the delicate greens and blues of the shifting backgrounds create a poignant sense of mood, contrasted against the vivid orange of Rupert's shirt and his comically oversized slate-grey tears.
In Midnight Surprise, which depicts Rupert purchasing cigarettes at night, Treadwell uses unexpected color to create a sense of narrative cohesion. The first and last panels have the same blank white background, bookending the story, while the vibrant purple of Rupert's lighter matches the purple glow of his computer screen in an earlier panel. The tight close-ups of these scenes give the story a claustrophobic feel which will be all too familiar to anyone whose teen years were spent hunched over a computer monitor.
Treadwell aims to explore "notions of vulnerability and conformity in youth growing up today" through these works, which are inspired by his own teenage years. "The Rupert character was originally meant to be an ordinary 15 year old, adolescent white kid, somewhat loosely based on me," Treadwell says. "The style of the world he and his friends exist in has been developing continuously from my love of animation and comic imagery." Treadwell will be showing some of these works at a solo exhibition at London's Union Gallery this July.
See more of Felix Treadwell's artwork at his portfolio, built using Format.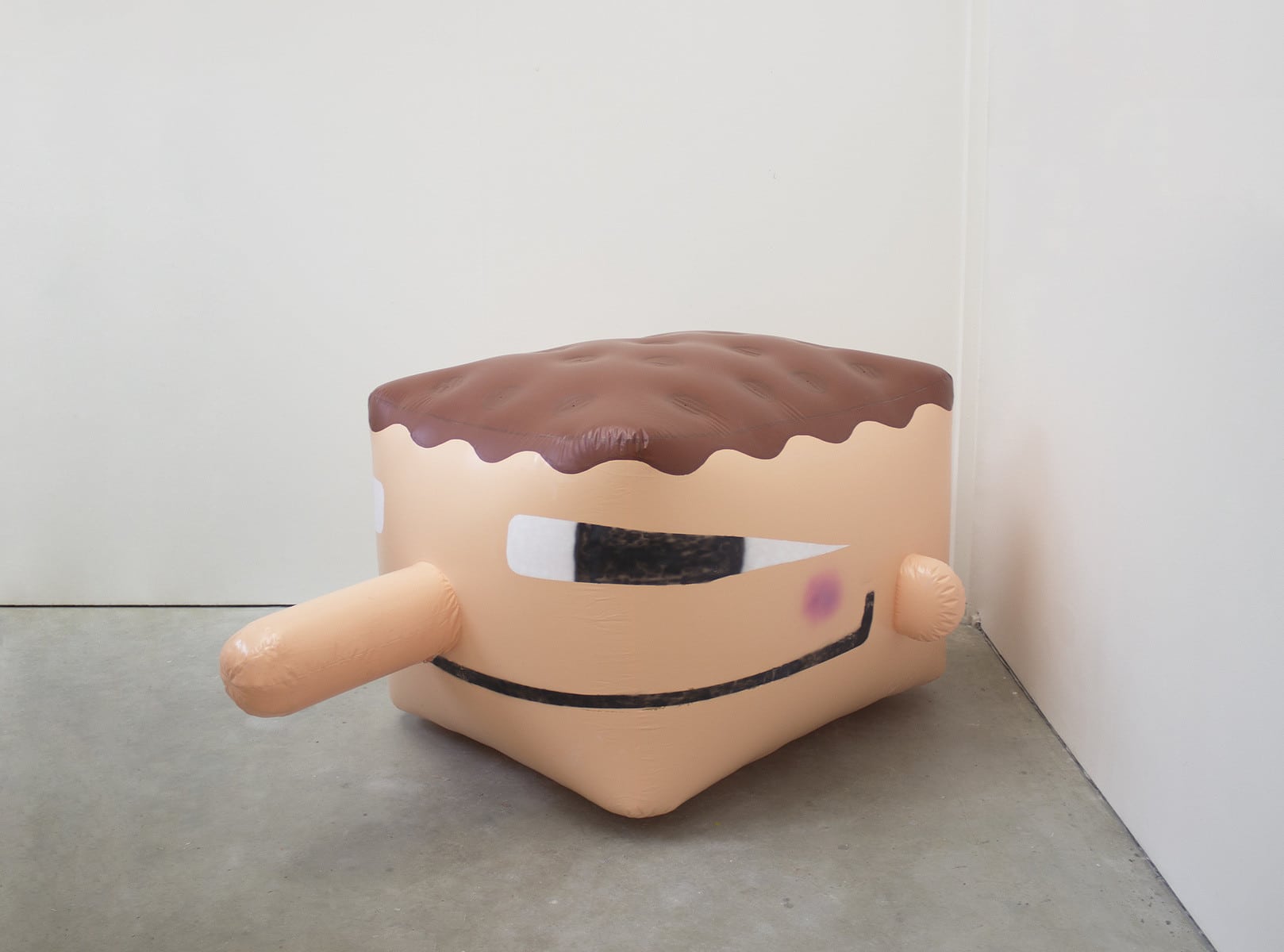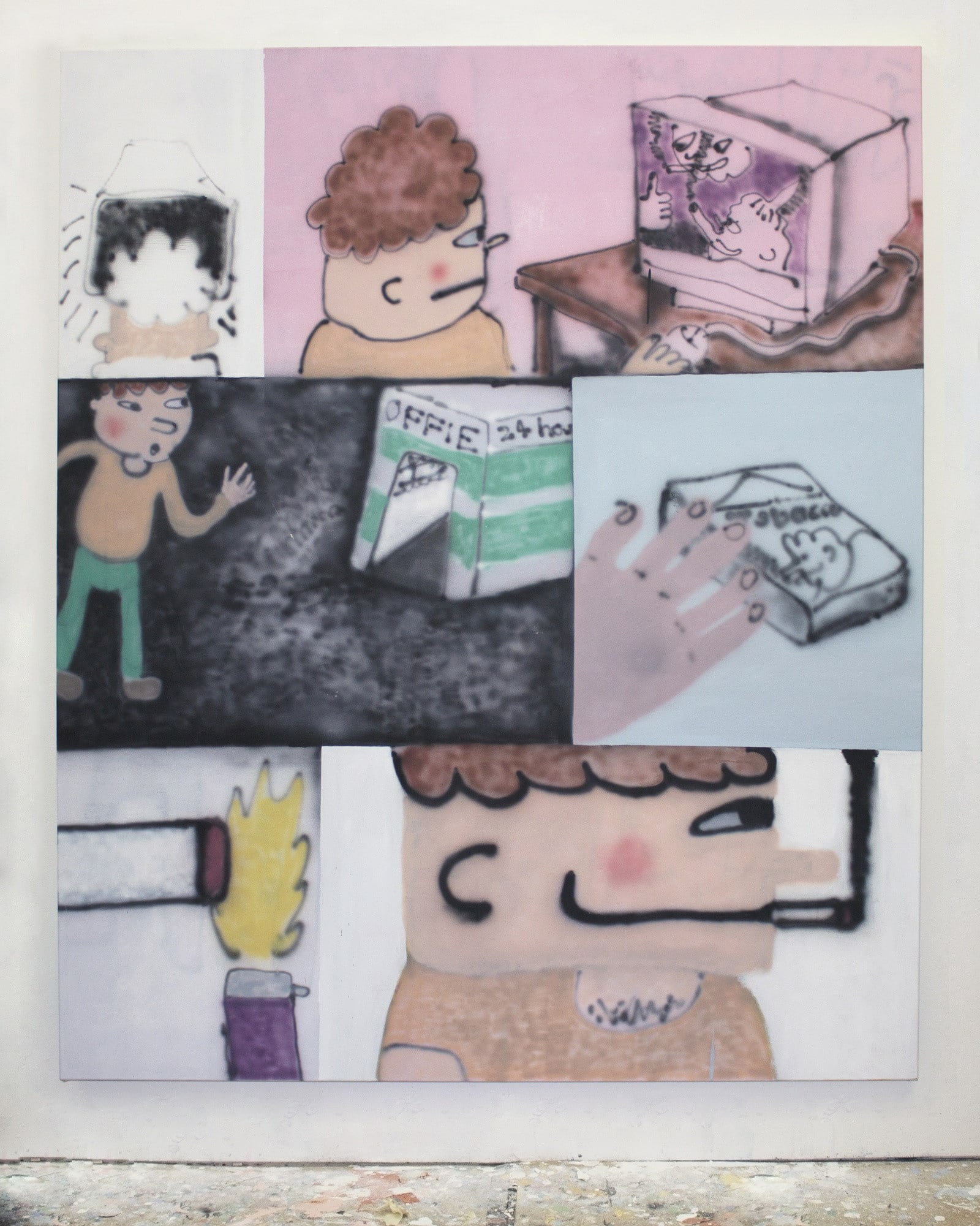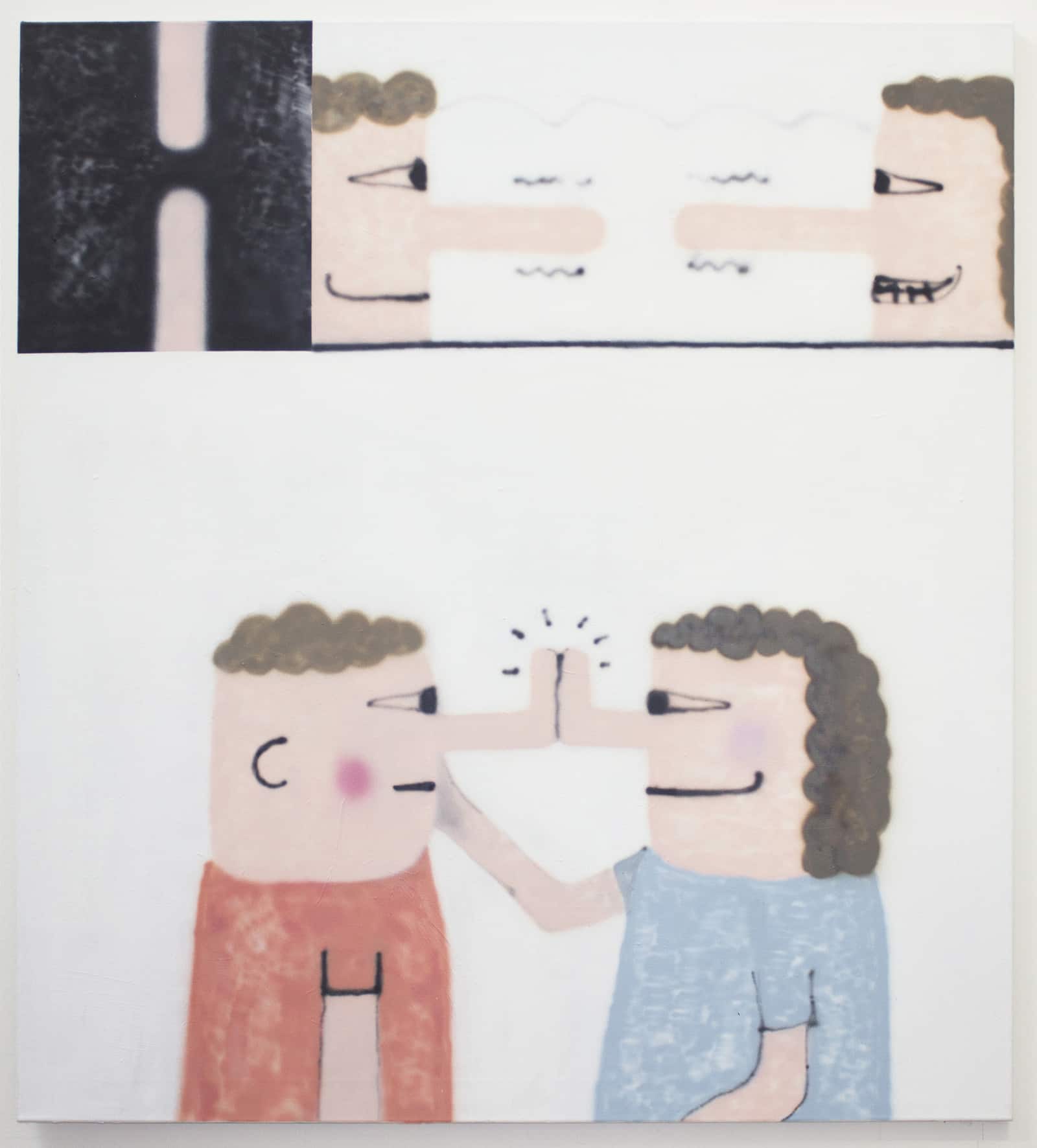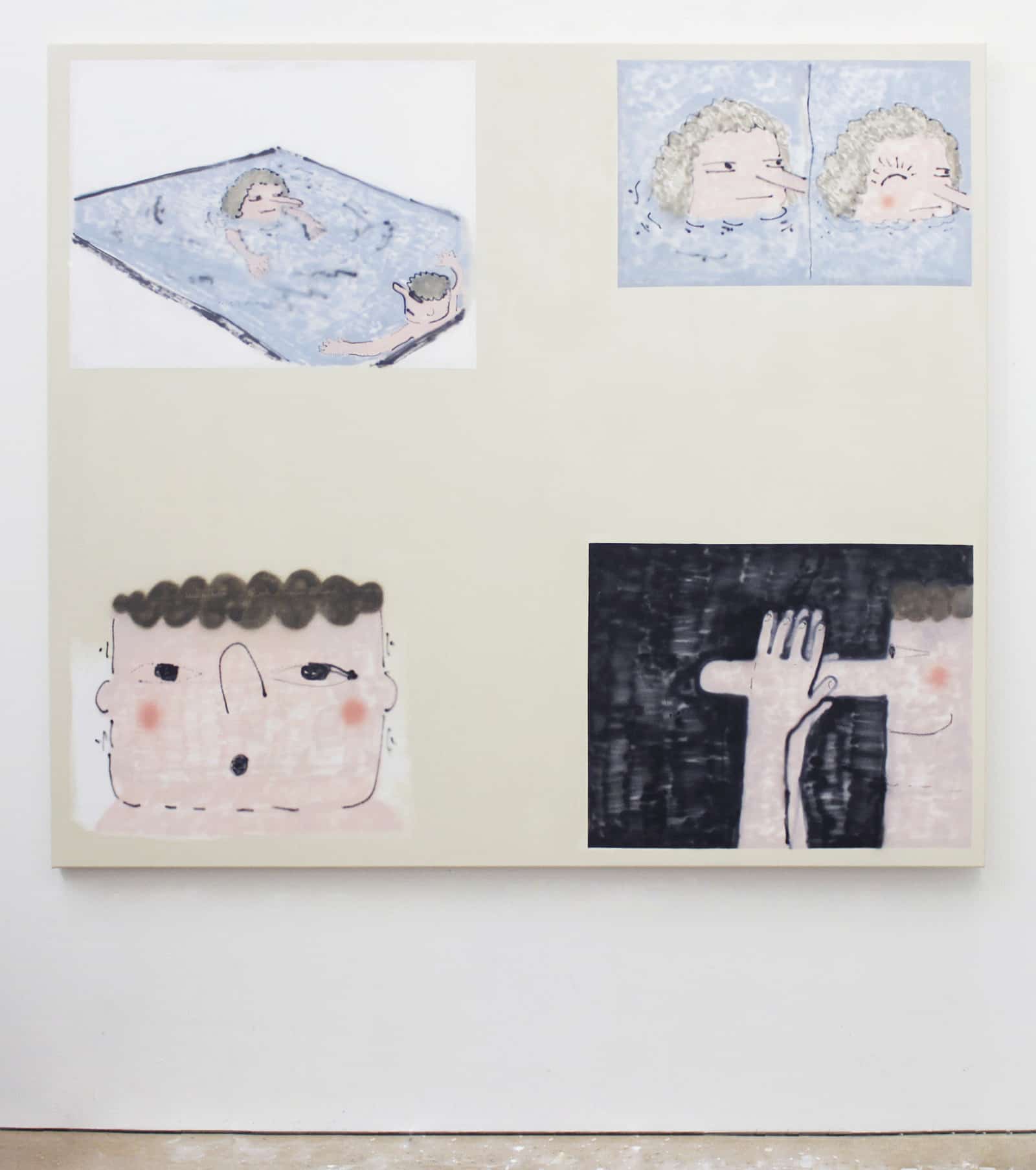 More on painting:
Colorful, Abstract Confessions by Painter Hetty Douglas
"Sometimes I Just Like to Paint Sex": An Interview With Kristen Liu-Wong
Playing with Shadows, Concrete and Pastels