For the latest edition of Format Picks, our monthly contest, we asked artists to submit images of urban space. The winners Amritha Vadi and Patricio Jose Morocho stood out with their unique depictions of Hong Kong and New York, but we saw hundreds more incredible entries. These are just a few other photography portfolio submissions that we liked the best.
In addition to work from Hong Kong, Paris, and New York, we were captivated by photos and artwork showing New Orleans architecture, industrial space in Helsinki, and the back streets of Zanzibar's capital Mji Mkongwe. From aerial views showing a city's complete geography, to close ups examining one neighborhood among many, all of these images capture the individual character of diverse urban spaces.
The call for Format Picks May is open now if you want to get involved in the latest edition of this ongoing contest. This month's theme is the environment.
François Bouvard
"I've been working in banking and living in Hong Kong for two years. Here are the streets of Hong Kong, with very little post process."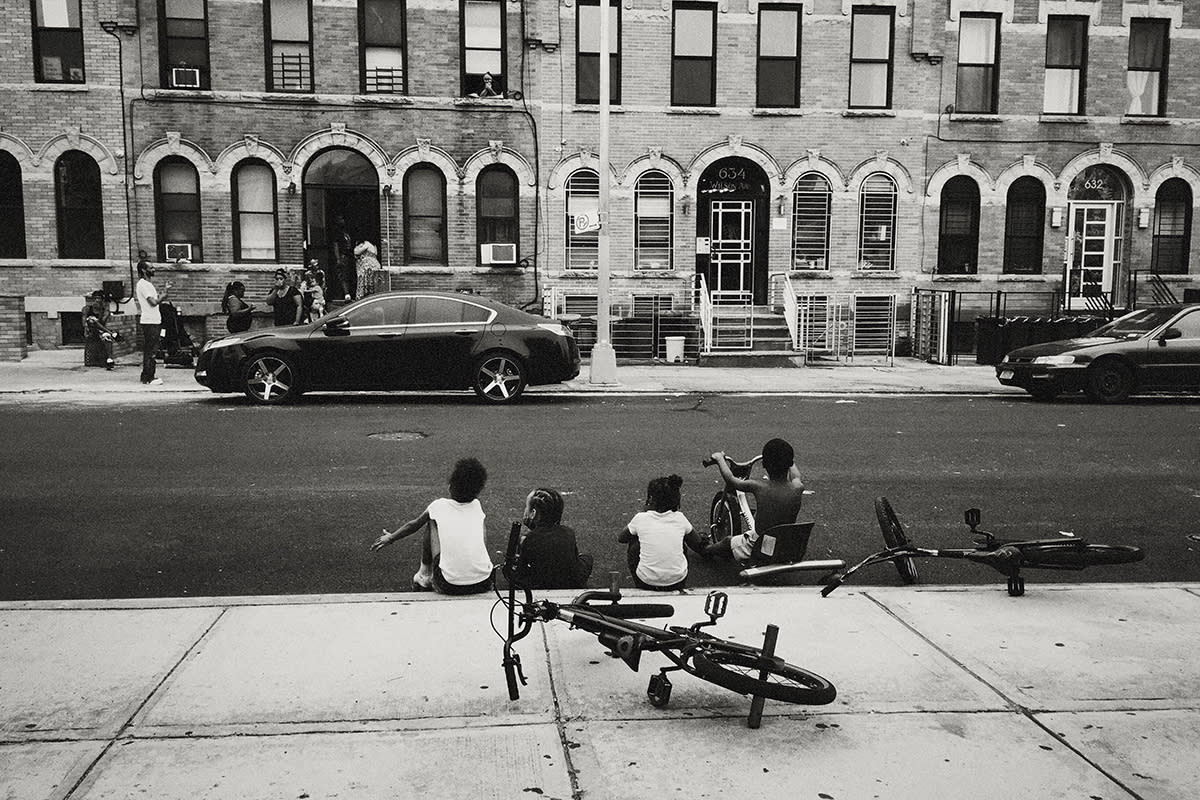 Jenny Woods
"I like to photograph and admire people in their environment. I'm lucky to live in one of the best cities in the world: New York City."
Duran Levinson
"Shot in Cape Town, South Africa."
Rima Sater
"Sometimes we forget that something as natural and serene as a sunset can be reflected through the brashness of a concrete landscape."
Joshua Atkins
"The shot, taken in one of the back streets of Stone Town (Mji Mkongwe), the capital of Zanzibar, shows a moment of peace in what is a vibrant and bustling city, so full of history. It looks at how an old city like this adapts to the modern world whilst retaining its mixed belief system and character, with the entire image being drawn together by the word 'brothers,' painted above the two protagonists."
Kyle Smith
"Los Angeles brings people in just as fast as it spits you out. A place where you can get lost physically and physiologically."
Lauren Wisnewski
"I went to New Orleans for the first time recently and was struck by the architecture, specifically this building. From this angle, the building looks as though it is defying architectural rules because it looks too thin to be standing at such a height. I wanted to create a surreal and unrealistic image in order to express the outlandishness and curiosity I felt when I first saw it from this angle."
Irena Gajic
"I was commissioned to illustrate an article about the Google's plan to build a smart neighborhood in Toronto. This is a neighborhood which has public spaces and parks incorporated in housing objects. Residents could almost reach every part of the neighborhood by foot, or by bike without having to use cars."