An interview with the man who has truly mastered Lego's Architecture Studio set.
Berlin-based Arndt Schlaudraff harness the power of Lego to creates models of Brutalist and Modernist buildings. When he's finished, he photographs the results and posts them to his Instagram feed @lego_tonic.
Although Schlaudraff says he has "no architectural background at all" (he currently works in advertising) his models demonstrate a pretty impressive attention to detail. Ranging from painstaking reconstructions of actual architecture to unique works inspired by buildings Schlaudraff admires, each model exists only long enough to be photographed before he dismantles it to start work on a new piece.
We spoke to Arndt Schlaudraff about the process behind his models, Berlin architecture, and the challenges of working only with Lego.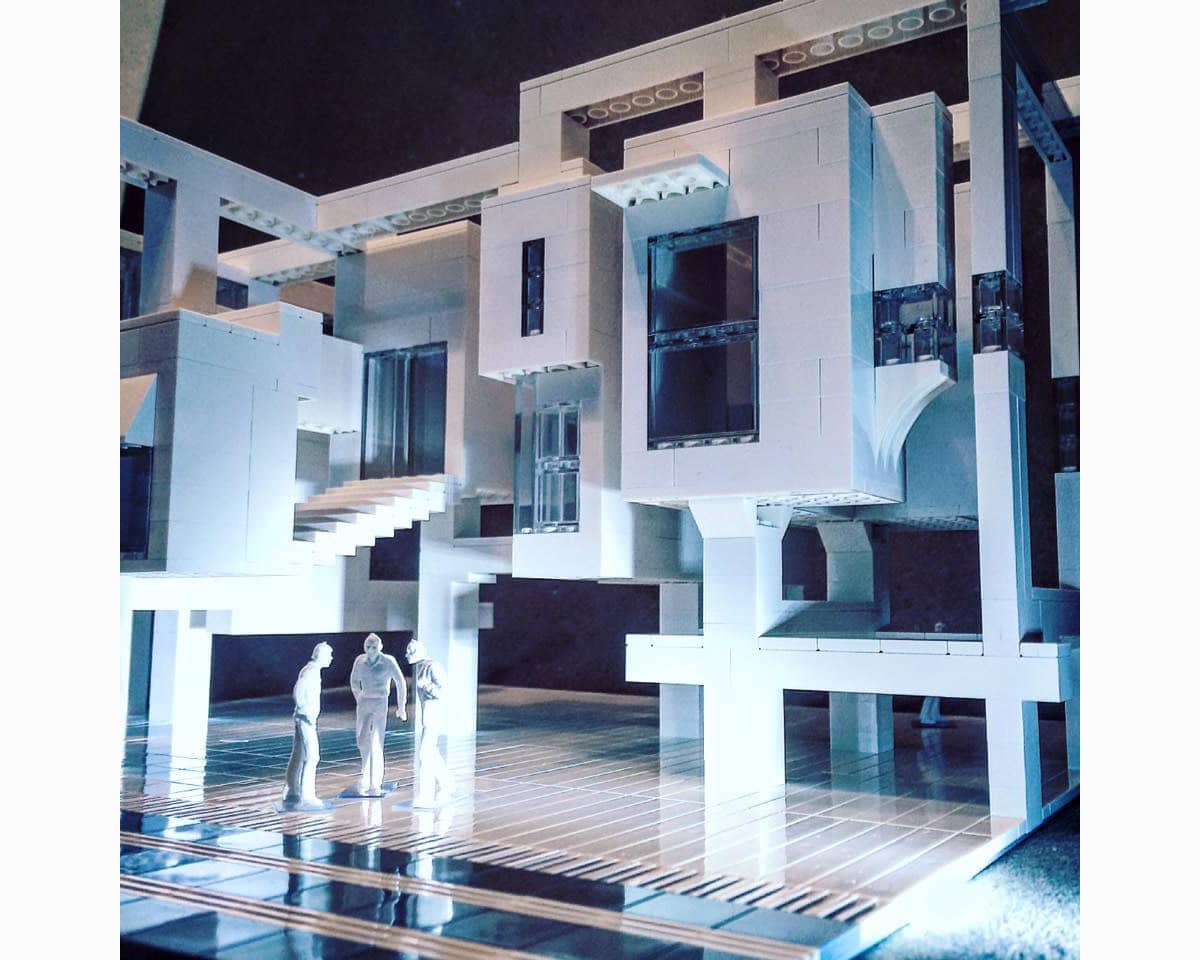 Format: How did you become interested in using Lego to create models of buildings? What kind of Lego do you use to build your models?
Arndt Schlaudraff: A friend of mine posted the Lego Architecture Studio box on Facebook when it was released and I found it kind of cool. I was looking for something creative for my free time (instead of hanging in front of the computer or watching TV). I tried painting but the result was a bit ridiculous.
Next time I passed the Lego Store in Berlin, I decided to buy one of the Architecture Studio boxes. I had to relearn how to use the Lego bricks; last time I played with them was as a child.
I strictly use white bricks—no exception.
How long does it usually take to create one of your buildings?
It takes one hour to destroy the former building and around three hours for a new building. Before I build something new I collect pictures from my favorite architecture blogs and Facebook groups. Posts from other Instagram users also inspire me.
Sometimes I rebuild an existing building, and sometimes I put pieces of houses I've seen together to create something completely new. And sometimes it's my own design.
Which is the most challenging model you've made so far, and why? Good question. In general, if you play with Lego you learn a lot about structure and statics. Some Bauhaus buildings look super simple and easy to build, but they can be incredibly complex with all the overlapping cubes.
Maybe one of the most difficult buildings was the new apartment building by Bjarke Ingels in New York. I had to improvise a lot, and the Lego result looks kind of different compared to the original.
What are some of the biggest challenges of working with Lego?
If you build a lot, you recognize that the most-used bricks are losing their ability to constantly hold the structure you're planning to build. That's sometimes kind of frustrating.
A second challenge is that it's super complicated to build round, wavy structures, or rolling edges. Buildings from Zaha Hadid or Jürgen Mayer H. are nearly impossible to build with Lego.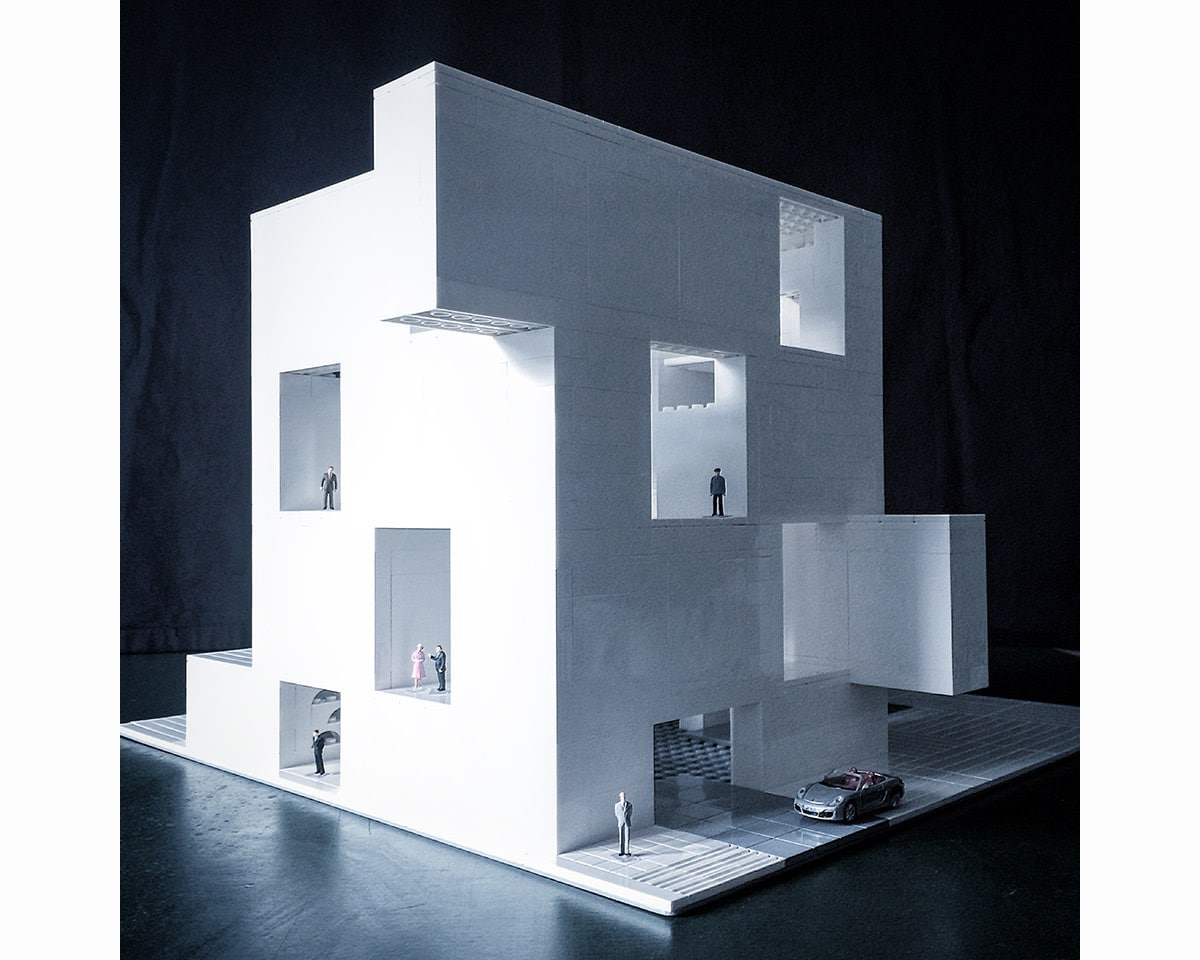 You say in your Instagram bio that you're addicted to Berlin architecture. In your opinion, which Berlin district has the most interesting architecture? What is it about Berlin's architecture that sets it apart from other cities in Germany, or other cities in general?
Definitely the most interesting district in Berlin is the Hansaviertel. It's a district that was really destroyed during the war, and the city planners at that time decided to tear it all down and build the "new city".
They invited the most well-known architects of their time to build houses there. Mostly in the International Style, it's a true sample of the architecture concepts of the 1950s and 60s.
Someone once said that Berlin is the city where the best architects of the world build their worst buildings, which I think is really funny and also a bit true.
But you also have to know that Berlin has always been a laboratory for new architecture. Sometimes it failed, and sometimes it was a success and the start of an amazing career for the young architects.
For example, the first building ever realized by Zaha Hadid stands in Berlin—you wouldn't even recognize it when you walk by.
The same with the first house by Mies van der Rohe, no one would recognize it if they're not familiar with his work.
Who is your favourite architect? Do you have a favourite building?
Clearly Mies van der Rohe and his last building, the New National Gallery in Berlin, which was finished after his death. It's a masterpiece.
I recently followed Bjarke Ingels on Instagram. I think his projects are super interesting.
And of course, Herzog and de Meuron—all-time favorites.
What is it about Brutalist and Modernist architecture that appeals to you?
I like the sculptural aspect of Brutalist architecture. If it's a good Brutalist building it's like a piece of art, a big sculpture. You can walk around and always see new views and sights which look like art. Many people just see an ugly piece of rotten concrete, but it's so much more.
As for Modernist architecture, I like that it's so clean. The ideas of Modernist architecture are over 80 years old, but still look recent.