The undeniable success of video games like Prune, Sword & Sworcery, Alto's Adventure, and Her Story have proved that players want more than violent shoot-em-ups. There's an audience that craves compelling narratives and stories that resonate. They also appreciate the work of graphic designers that think outside of the box to create different visual styles.
Boutique gaming agencies are sprouting up all across the globe: Hipster Whale in Melbourne, Media Molecule in the U.K., and Turbo Studios in Brooklyn, just to name a few. These companies are run by designers that put an emphasis on creativity. Their games are playful and surprising, driven by empathy more than adrenaline.
We looked at some of the top-rated design-focused video games and rounded up the most creative, aesthetically-pleasing, options. These are games that will turn designers into players and make players want to become designers. If you're a graphic designer that already loves video games, let us know on Twitter (@useformat) if there are other games we should check out.
Quite possibly one of the most calming and hypnotic games we've come across lately (and to be quite honest, the inspiration for this whole article), Monument Valley is in a league of its own when it comes to trippy graphics. Stemming from a singular piece of artwork by lead designer Ken Wong, a building in isometric view, this game is all about impossible architecture, fantastical worlds of geometry and M. C. Escher style optical illusions.
Produced by ustwo in 2014, this release has had phenomenal success, winning numerous design awards, including Apple's Best iPad Game. It has over 25 million downloads and was even been featured on Netflix's House of Cards as Frank Underwood's favourite game.
One of the most notable games to buck the trend of adrenaline-fuelled games is the endearing survival-based game Shelter by Might and Delight. Players control a mother badger as she ushers her cubs from burrow to burrow, away from fire and dangers. You're encouraged to use empathy, rather than violence, to complete the game. The soft autumnal tones, pastel gradients and sweeping landscapes are the backbone to the sentimental aesthetic of this game. It almost looks like a patchwork quilt. In addition to its mellow soundtrack, Shelter is a touching story of motherhood and loss, sure to melt the hearts of all players.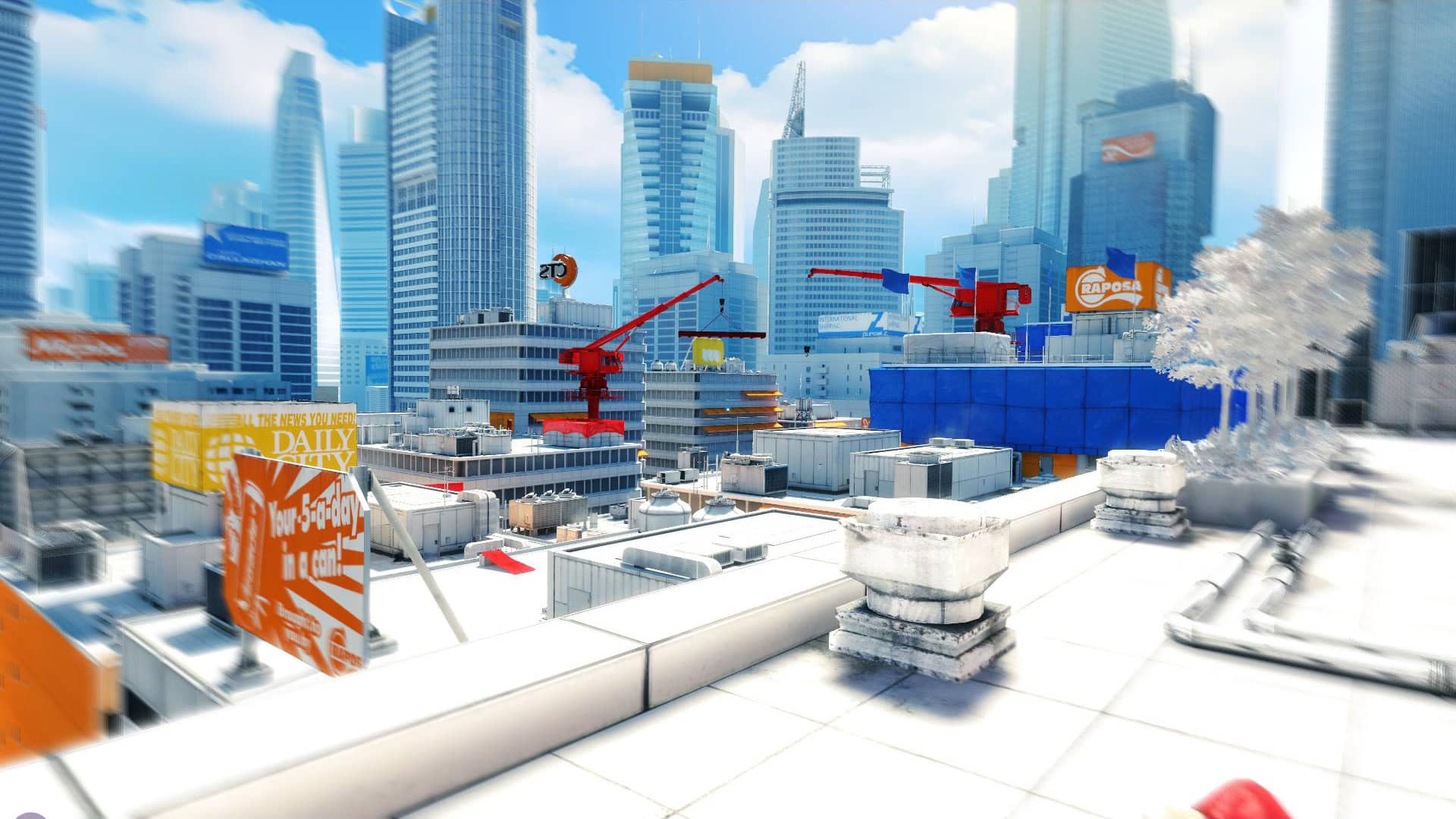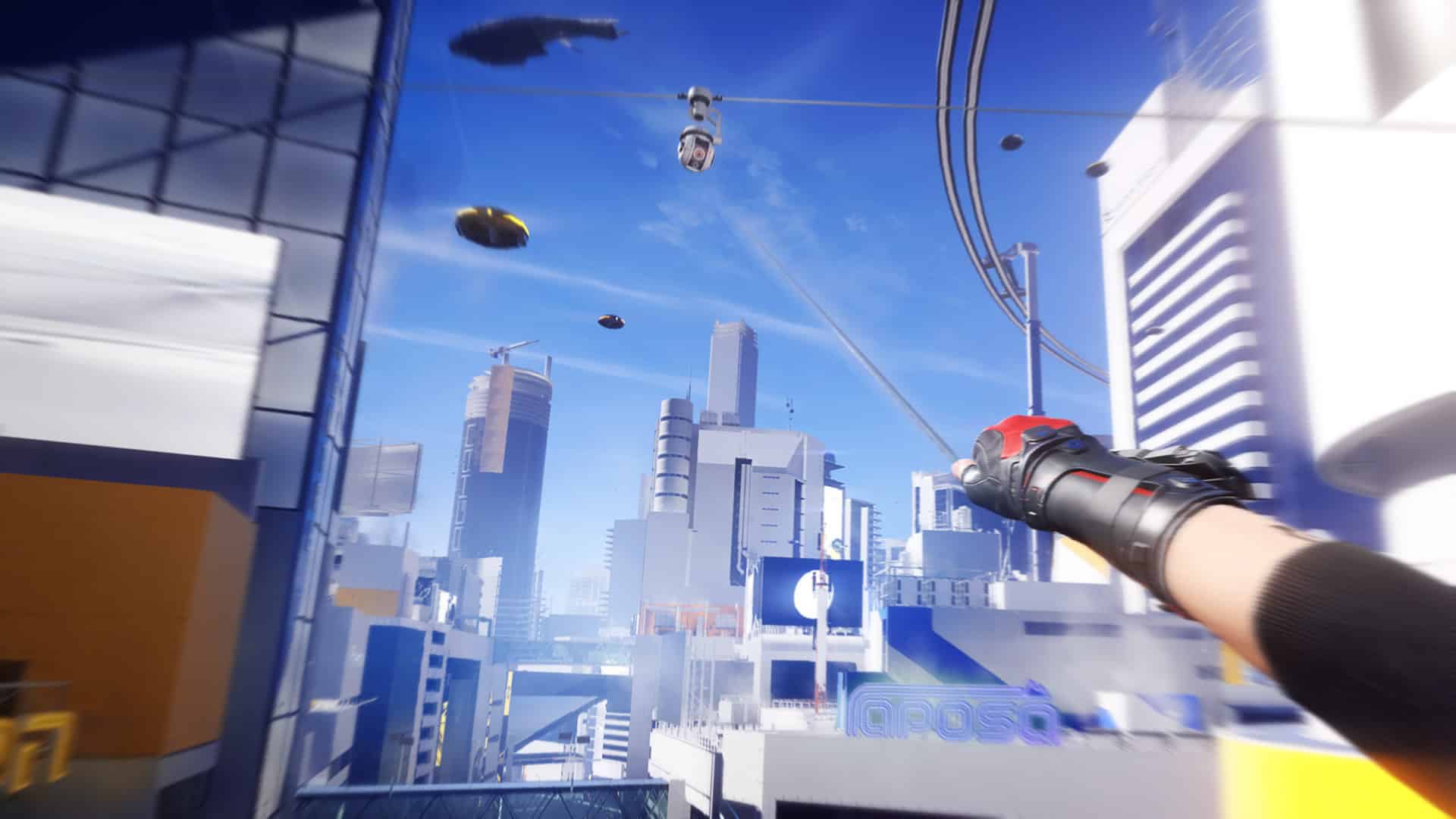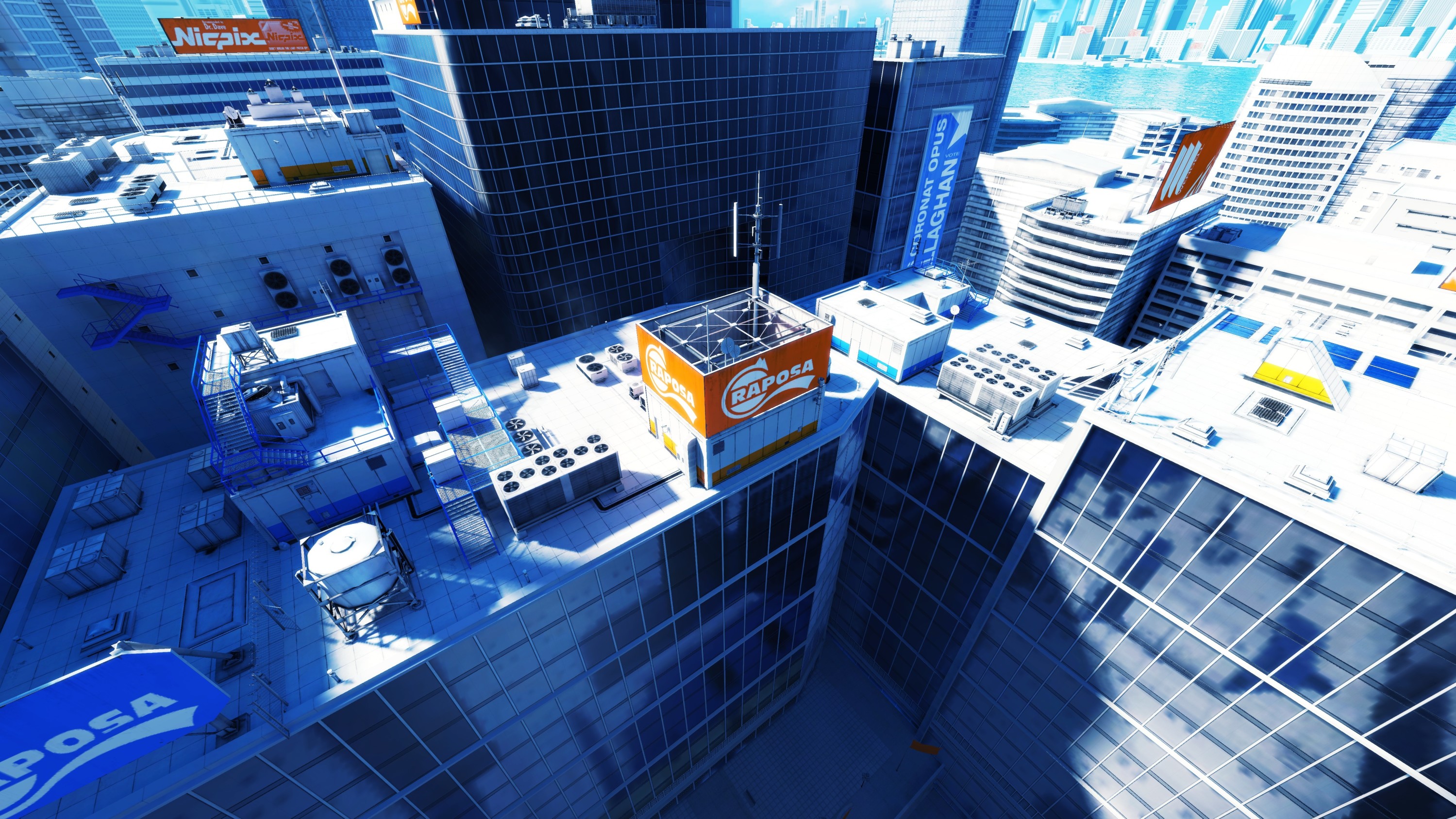 Released by EA Digital Illusions CE (aka DICE) in 2008, Mirror's Edge was well ahead of style trends at the time. Fitting in with the resurgence of nineties aesthetics (mallcore, vaporwave, normcore), and the current focus on Ghost In The Shell-type utopian cityscapes, this first-person action-adventure game is still, years later, painfully cool.
The story sees Faith (your character) as a parkour-performing courier, or Runner, who has been caught up in the middle of a crime, and is forced to flee from ever-present security forces. Her rooftop jumping antics are the perfect way to enjoy the sleek aesthetic of the futuristic city with its blinding whites, vivid blues and panes of reflective glass.
The sequel Mirror's Edge Catalyst was released in June 2016, and looks just as impressive as the low-fi sci-fi original.
Featuring two solitary figures (you can play as both or just one) making their way through beautifully deserted landscapes, Journey is thoughtful, emotional, mysterious, and full of vaguely religious iconography. Made by the same people who brought us Cloud, flOw and Flower (i.e. Sony Computer Entertainment and thatgamecompany), Journey has an elegance and simplicity that allows the focus of the game to be on profundity rather than mundane tasks.
The quiet, expansive landscapes are designed to be intuitively explored and easily navigated with only towering sand dunes and decorative towers acting as obstacles to gameplay. The art direction is flawless, with warm colours, and glowing horizons guiding the player, keeping them absorbed the whole way through this gentle and earnest journey.
One critic called MirrorMoon EP "the first Buddhist video game" ever made, and gamers continue to ask each other existential questions in the forums about the meaning behind the game: "Why am I here?", "What do I do?"
It seems that Santa Ragione, creators of this outer space exploration game, wanted players to have a non-confrontational, meditative gaming experience (all the while having a gun at the ready).
Playing as the sole human who moves through fantastical, surreal worlds, jumping from planet to planet, you encounter eight different seasons, stark galaxies, strange star systems and many unanswered questions along the way. Luckily, as you are unlocking the many mysteries of this universe, you get enjoy the astonishing graphics which are inspired by 80s pop music album covers.
Released by Giant Squid Studios in August 2016, Abzû is a one person adventure game intended to show off the beauty of the open water and in effect, raise environmental awareness.
Playing as a diver where you explore the deep sea, caverns and ancient ruins you are fully immersed in the hyperreal, colourful underwater world where pulsating jellyfish float past and dolphins glide by. It's a breathtaking vision of just what is underneath us, and a timely reminder that there is plenty of life in our current, physical world.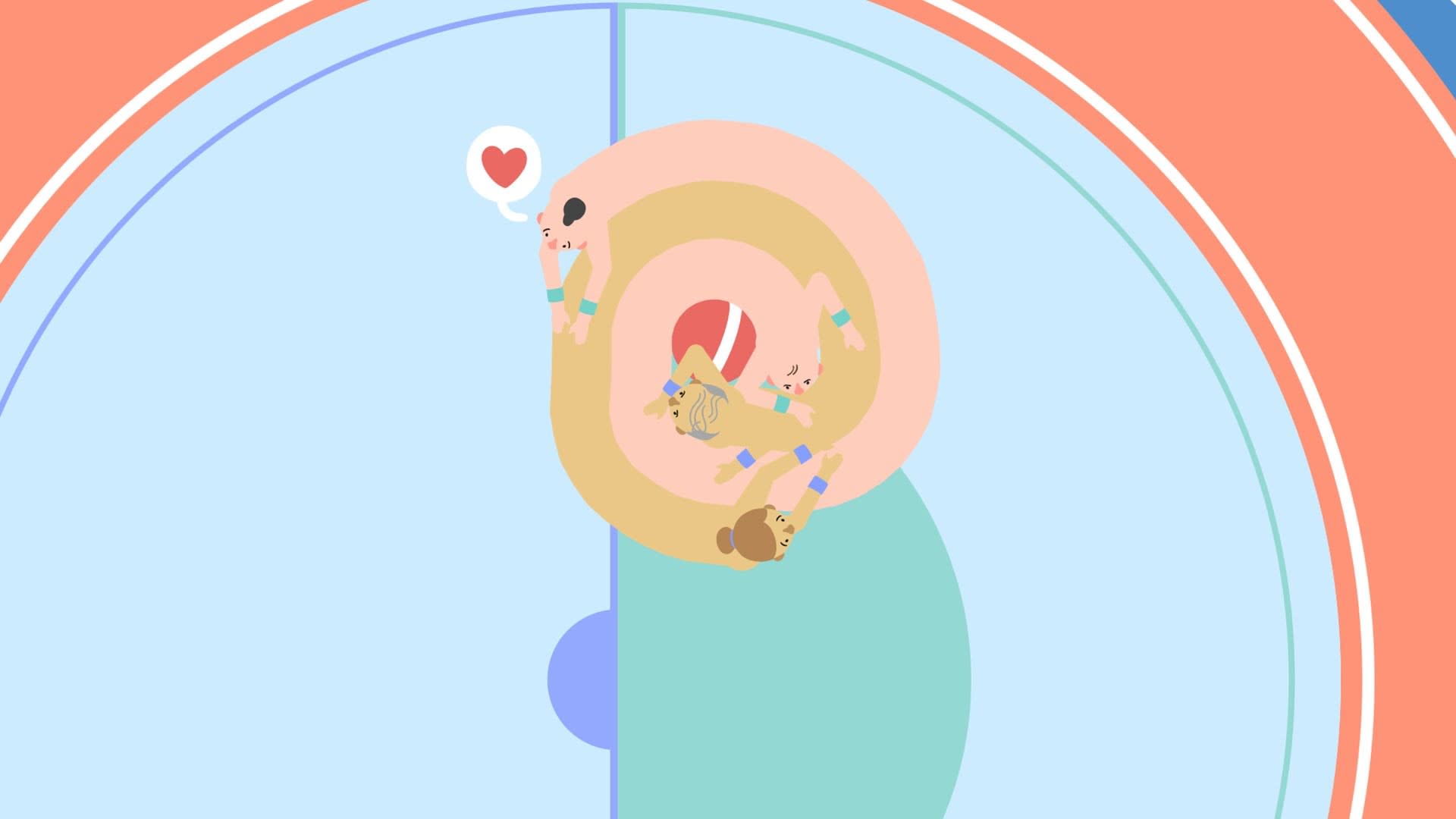 And to end on a light note, this sporty game designed by House House will be sure to put a smile on your face, or at very least, a question mark in your mind. Push Me Pull You is a pretty, playful and very unique multi-player game where you are joined to your partner at the waist while the two of you simultaneously wrestle with your opponent. The goal? To gain control of the ball, and of course, to work in harmony.
There are special moves to complete with the adorably cute characters and you are presented with positive affirmations written on cartoon banners when you win. This strangely intimate activity takes place in candy-coloured playgrounds, on sports fields, or in friendly suburban parks. PMPY is cheerful, it's cute, and also very very weird. Watch a trailer video for the game here.