Since we released our newest theme, Obsidian, we've seen the Format community use it to create some really incredible websites.
As these five photographers show, Obsidian is well-suited to fashion and editorial photography. And with its minimal and easily hidden menu and diverse options for displaying images, Obsidian can be widely customized to fit your needs, no matter what kind of creative work you make.
Find some inspiration with the portfolios of these five talented photographers, and try out Obsidian for yourself.
For even more portfolio inspiration, see our huge roundup of the best portfolios built using Format.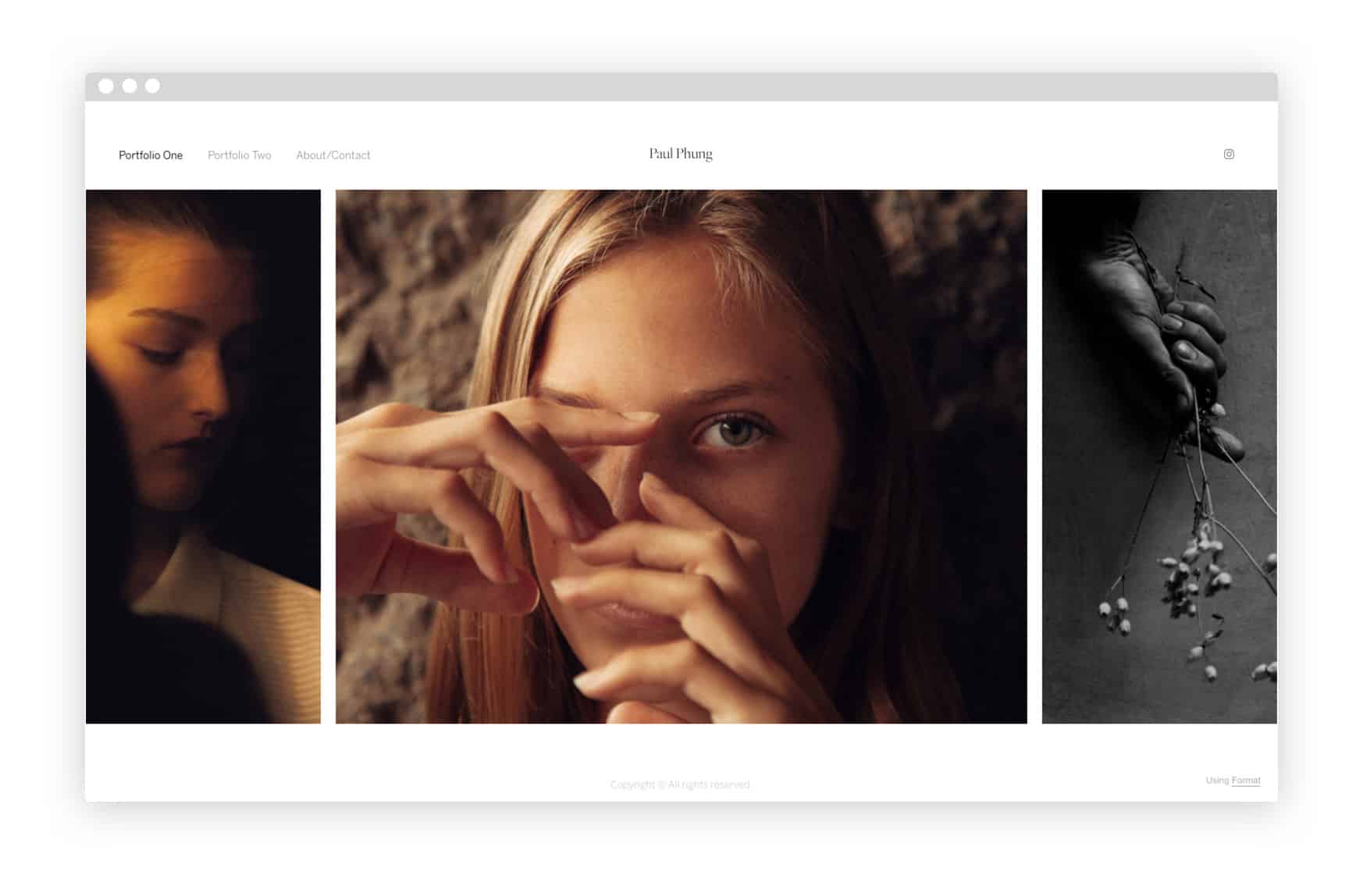 Paul Phung
London photographer Paul Phung has worked with clients like Sony RCA, Universal, and Huawei. He's also shot for a range of publications and musical artists. Phung makes use of Obsidian's horizontal scroll to showcase a well-curated selection of his thoughtfully composed photography, mixing black and white and color images to keep things varied.
Robin Ek
In addition to his photographic work, Robin Ek is a creative director at Exposure London. Ek's photography focuses on finding unexpected symmetries and beauty in everyday sights, tending towards frequent close-up studies and geometric framing. His portfolio is just as minimal as his work, with six short series displayed in separate galleries.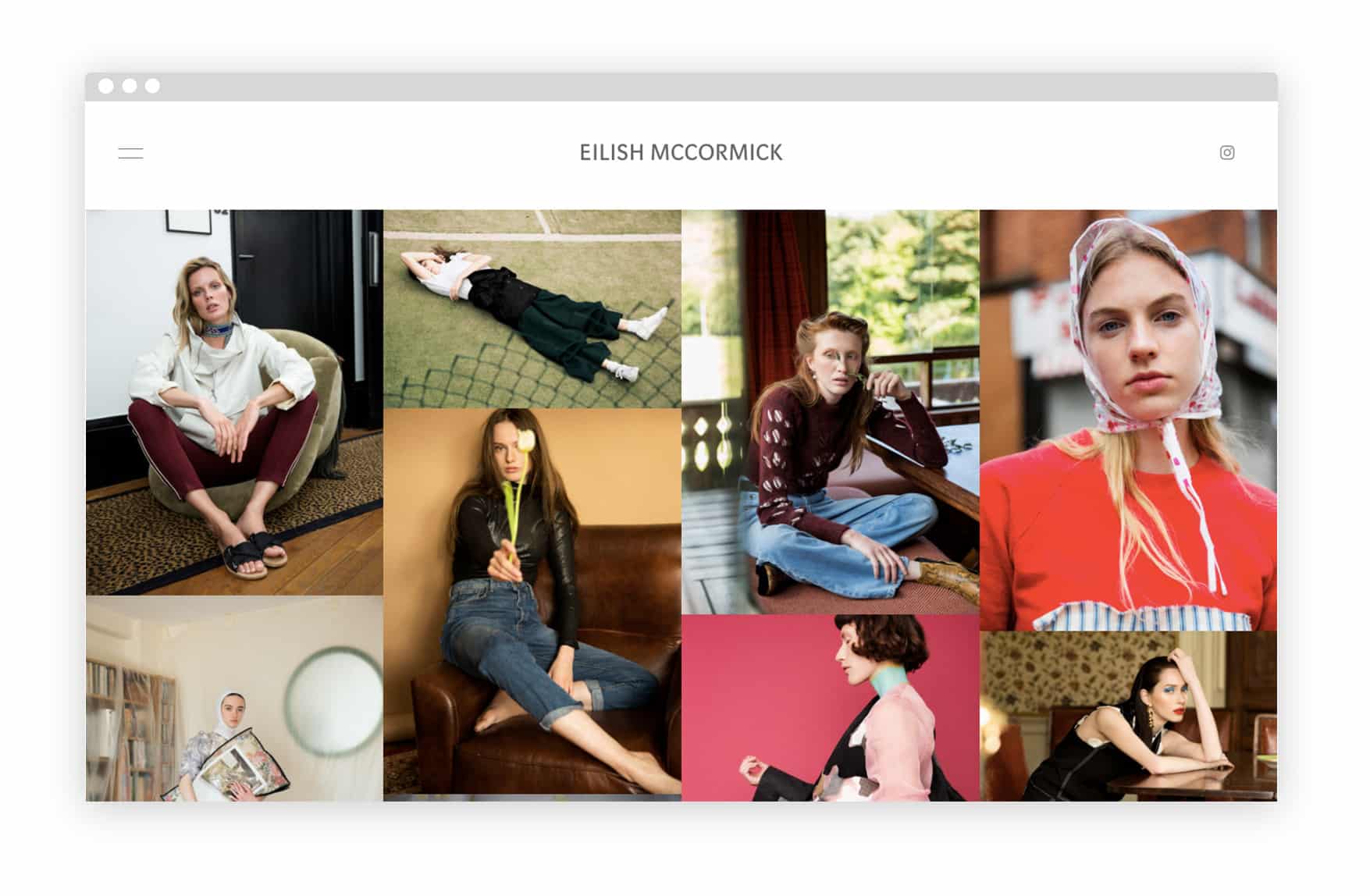 Eilish McCormick
Irish fashion photographer Eilish McCormick has worked with clients like Primark, H&M, L'Oreal, and Marks and Spencers. Her portfolio website makes use of Obsidian's drop-down sidebar menu to include a wide range of galleries in an easily accessible format. The grid display on her collection pages takes up the full screen for major visual impact.
Frida Xiang
A self-taught photographer from Bodø, Norway, Frida Xiang is currently attending university in Tromsø, where she studies drone technology. Xiang's lush landscape photography often captures the vistas of her native Norway, with a focus on mountains, forests, and remote places. Xiang's simple portfolio displays her photography at full size for maximum impact.
Jeremy Choh
Focusing on editorial and portrait photography, Sydney-based Jeremy Choh is a detail-oriented photographer. His work is always carefully shot and edited, with an eye for lighting and composition that gives a polished feel to his fashion editorials. Choh's portfolio displays an overview of his latest work in a grid-style layout for a quick view of his style.