It might not look like it, but William Hundley's photo project w/ cheeseburgers in following in the footsteps of a long-standing artistic tradition. Yes, there's a deeper reason why this chihuahua is standing on a cheeseburger.
The Austin-based artist is taking up a subject that has intrigued pop and conceptual artists alike, from sculptor Claes Oldenburg to performance artist Marta Minujín and even Andy Warhol: the hamburger.
Hundley's photos, which feature unappetizing, fast food cheeseburgers squished underneath a strange variety of kitschy household objects, a confused chihuahua, and even some anonymous human feet, are hilarious. But why? What's so funny about perching a boombox on top of a bunch of Dollar Menu patties? Is it because it's all too easy imagining the conversation Hundley might have had at the drive-thru, asking for 30-odd cheeseburgers ("Just so you know, I'm not eating them all, this is for my art—no, seriously")?
Like Warhol, Hundley has recognized the universal appeal of a cheap cheeseburger, and the weird juxtapositions in his images reflect how curious it is that all sorts of people all over the world are eating the same thing every day. Silly experiment with how much weight a burger can withstand, or commentary on the globalization of food? You decide.
See the series below, and find more of William Hundley's work at his portfolio, built using Format.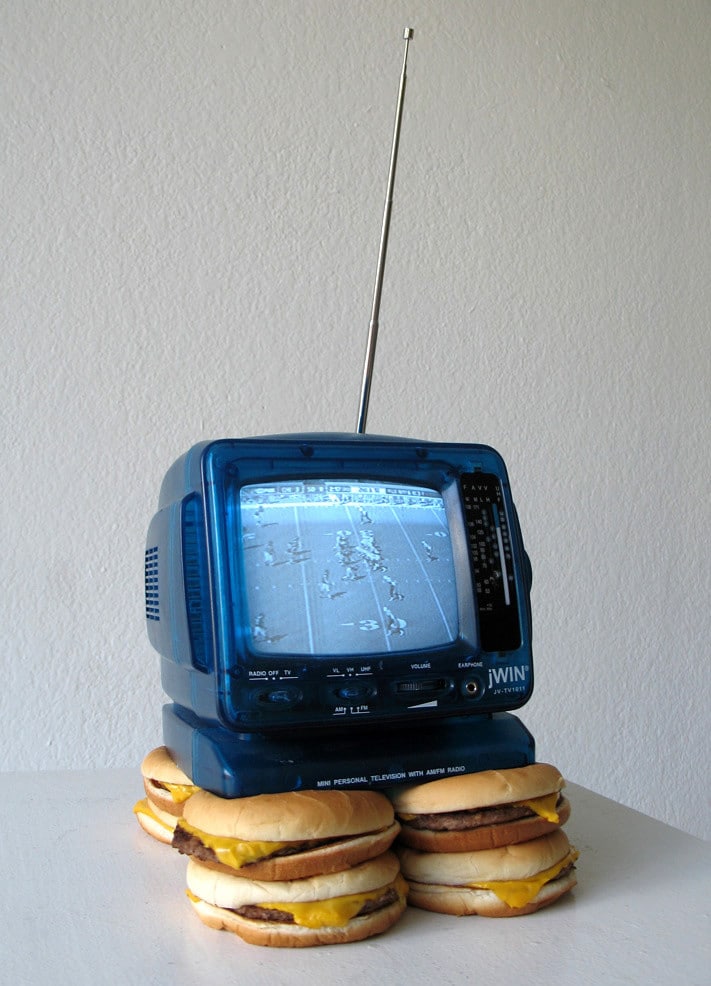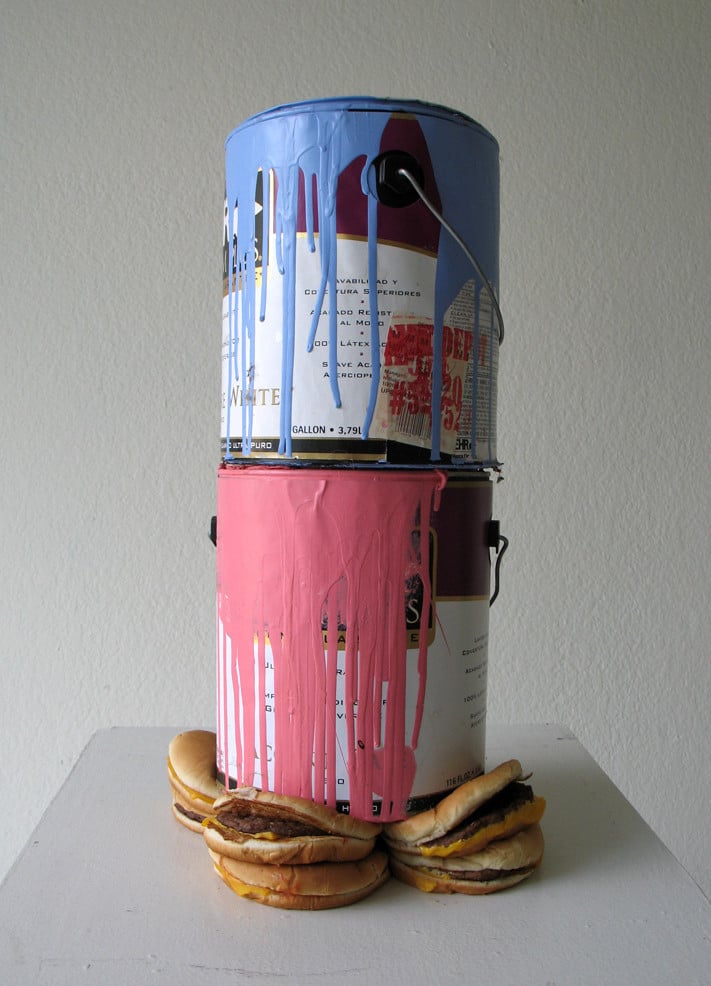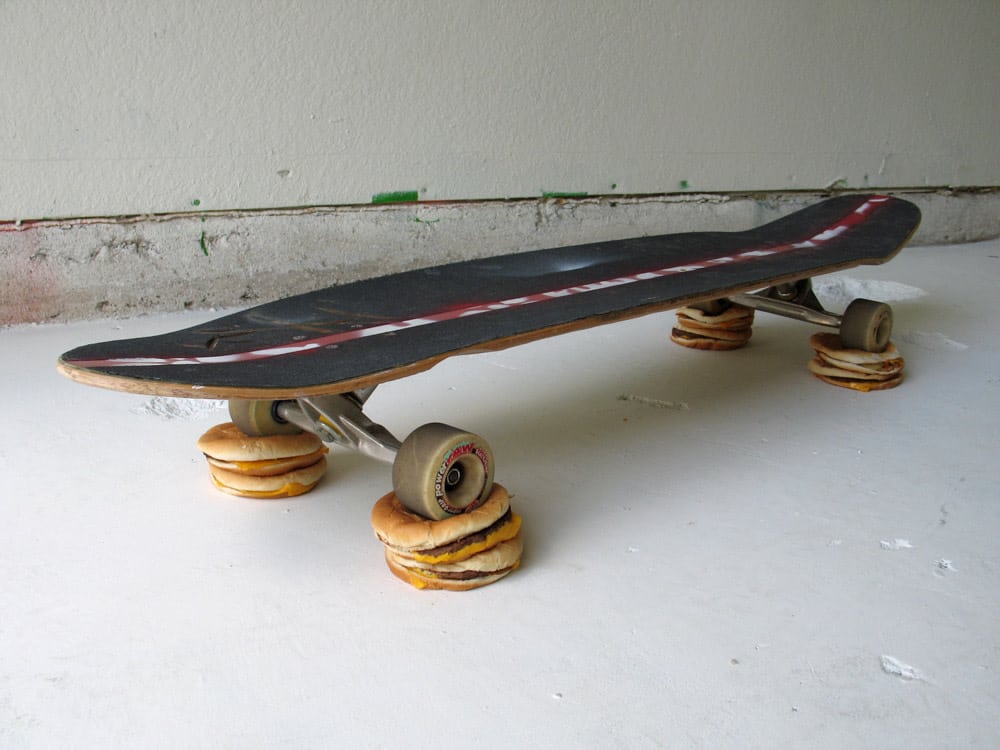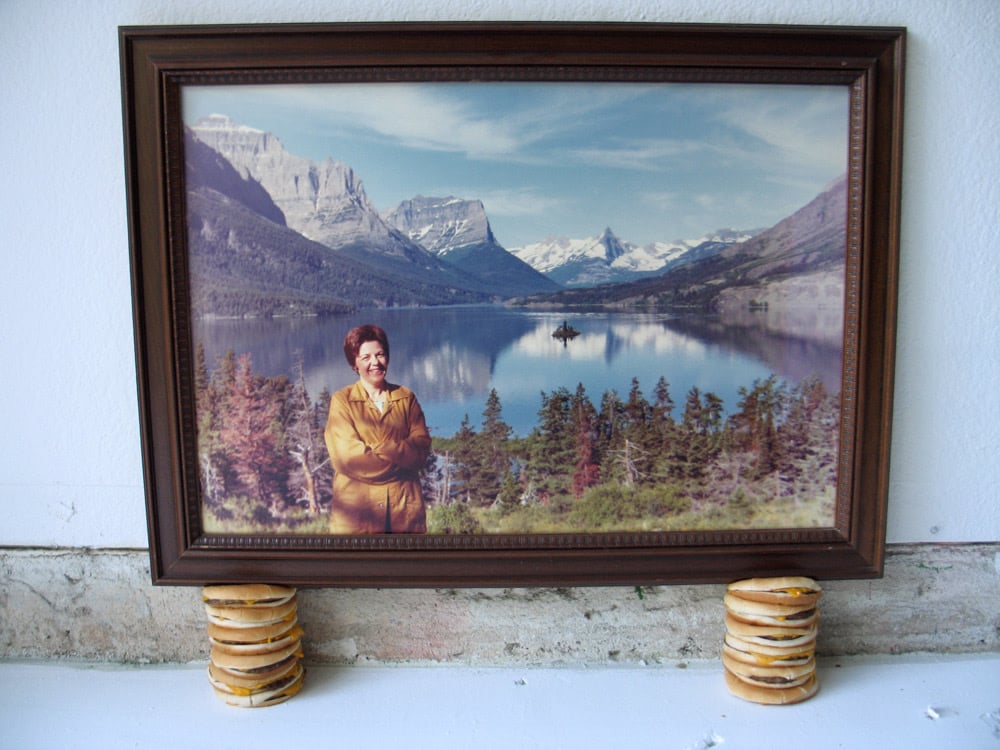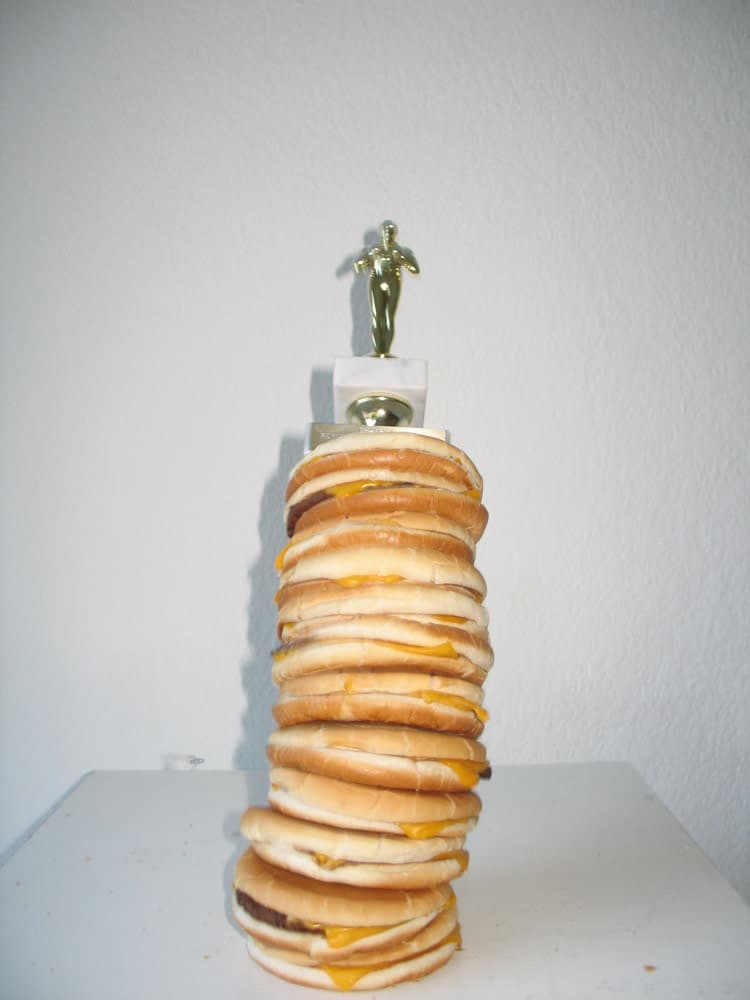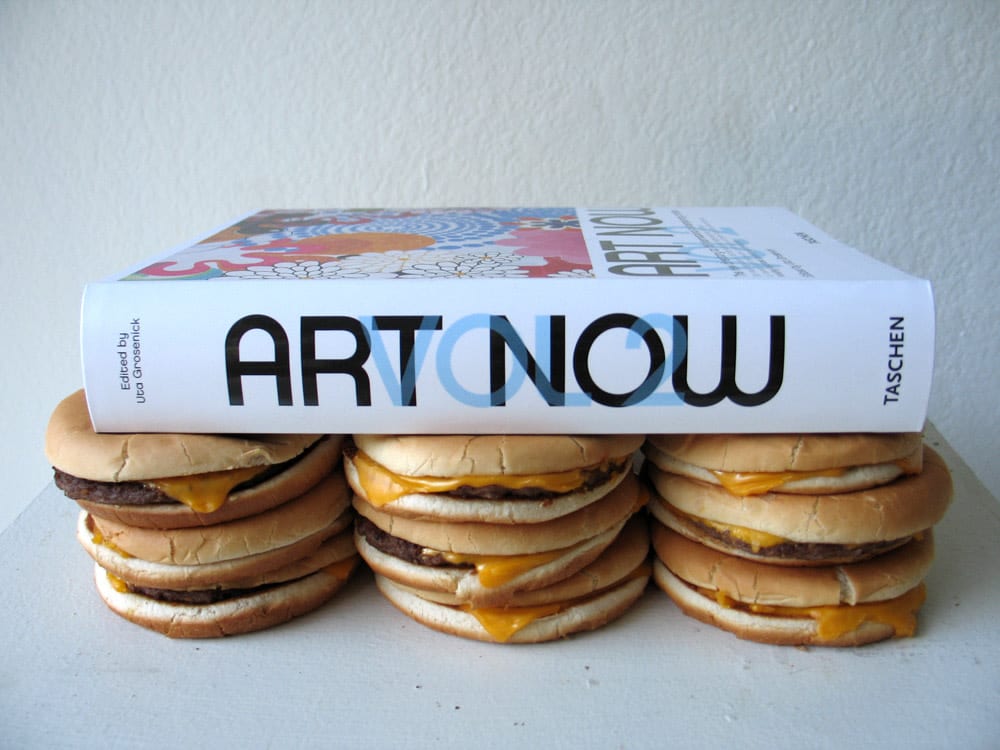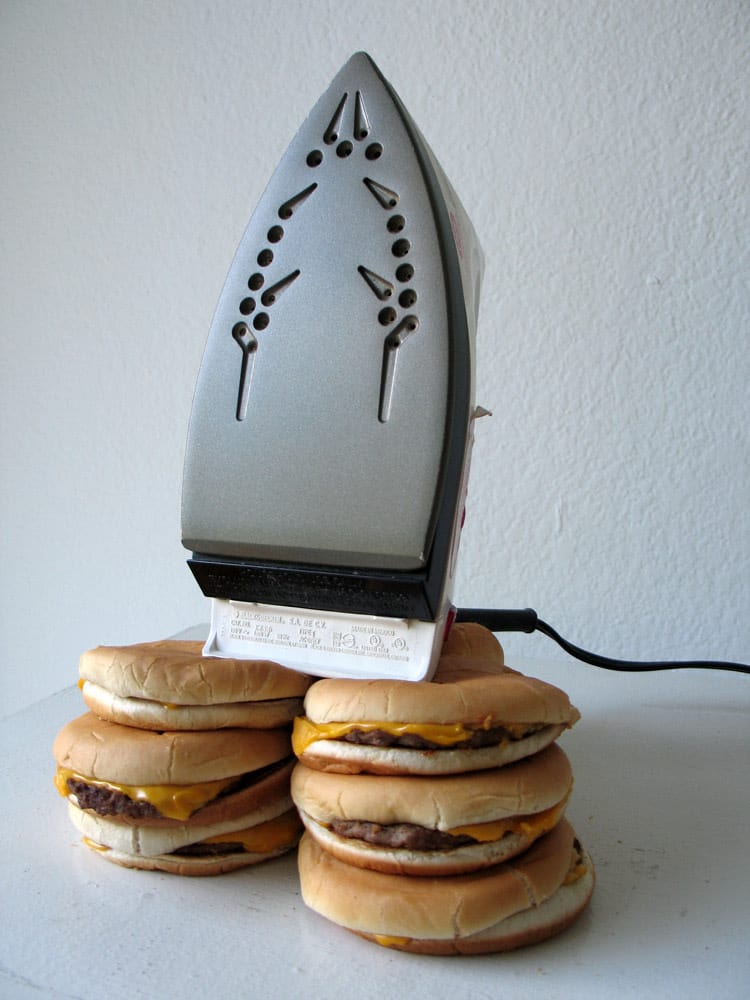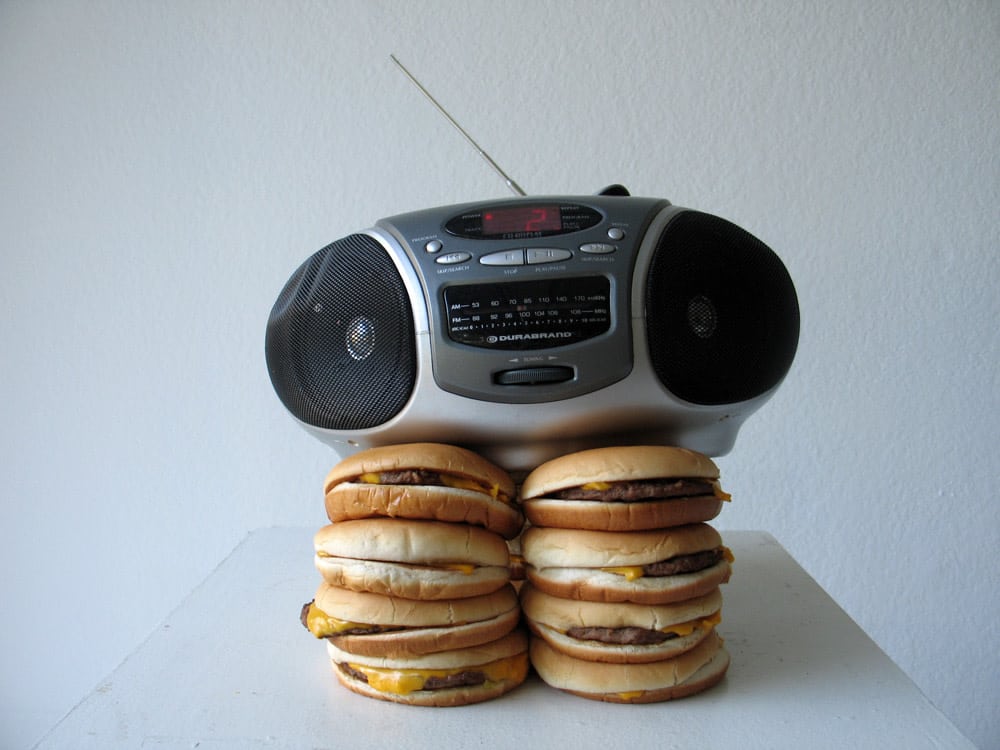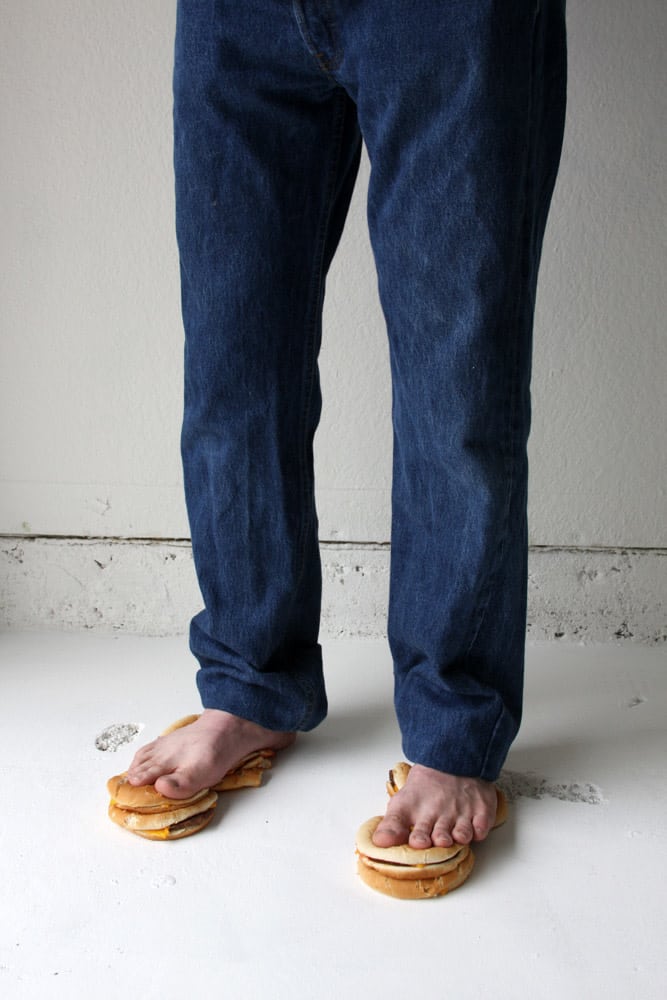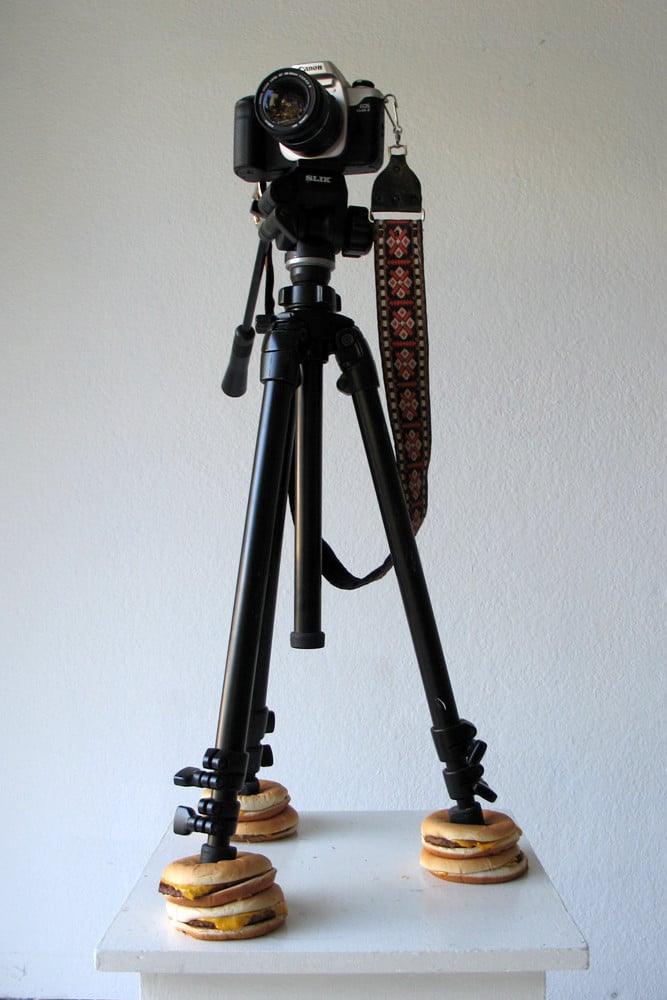 More unusual photography galleries:
The Saddest Basketball Nets
Why I Got Naked For My Photography
'Computerwelt' Reveals Intricate Hidden Worlds of Motherboards