Are you following @CinemaPalettes on Twitter? It's a movie and design lover's dream come true.
We're victims of color psychology every day. From the paint on our walls to the hue of your hair, your mood is greatly affected by the colors around you. Did you know that you should set your desktop to a green image to improve your productivity? Plus, if you want to add more energy to your workout, an orange shirt could do the trick.
The twitter account @CinemaPalettes takes our infatuation with color to new heights by breaking down cinematic stills into pleasing palettes.
Great filmmakers open up our eyes to how colors evoke an emotional result and plunge us into a world of their own. The directors with timeless style have created their idiosyncratic trends that are instantly recognizable.
A designer's eye can see that Wes Anderson and Sofia Coppola opt for a smooth range of consecutive shades, but Tarantino and Scorsese have a tendency towards similar tones accented by contrasting details. John Hughes' palettes have a distinct nostalgic 80's feel invoked by pastel purples, mauves and slate grey. Meanwhile, Brad Anderson's The Machinist or Jennifer Kent's The Babadook are studies in black and grey.
By looking at film through an artist's gaze, seeing each still as a canvas, the manipulation of the colour wheel becomes a key factor in the overall narrative and concept. Here are 50 homemade color palettes by @CinemaPalettes that will give you a flash feeling of your favorite film.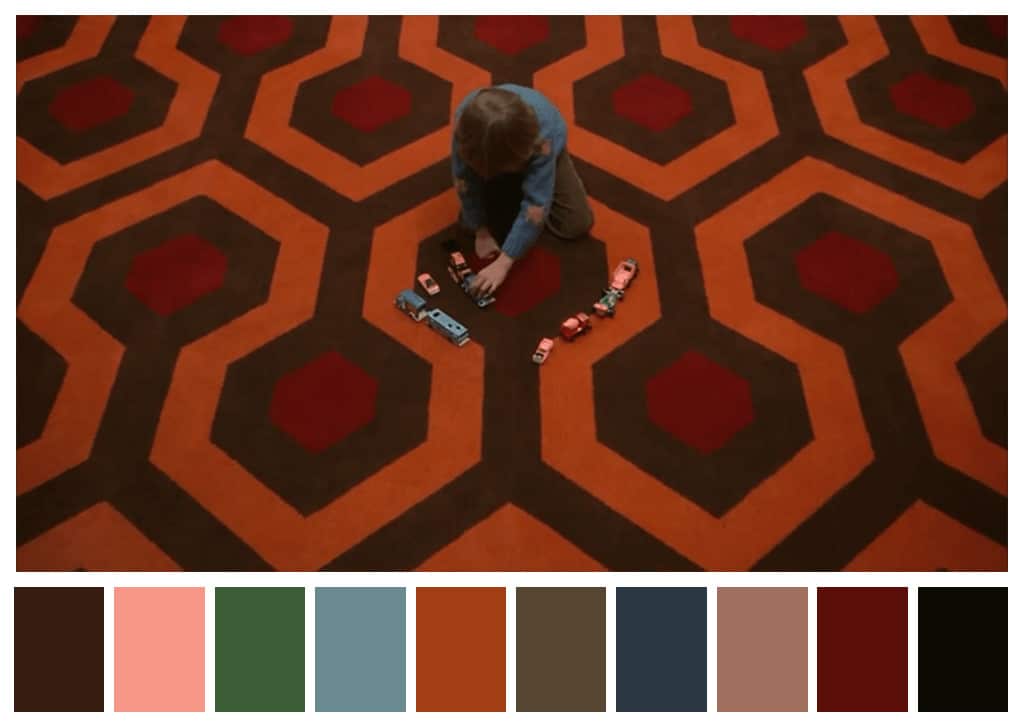 The Shining (1980) dir. Stanley Kubrick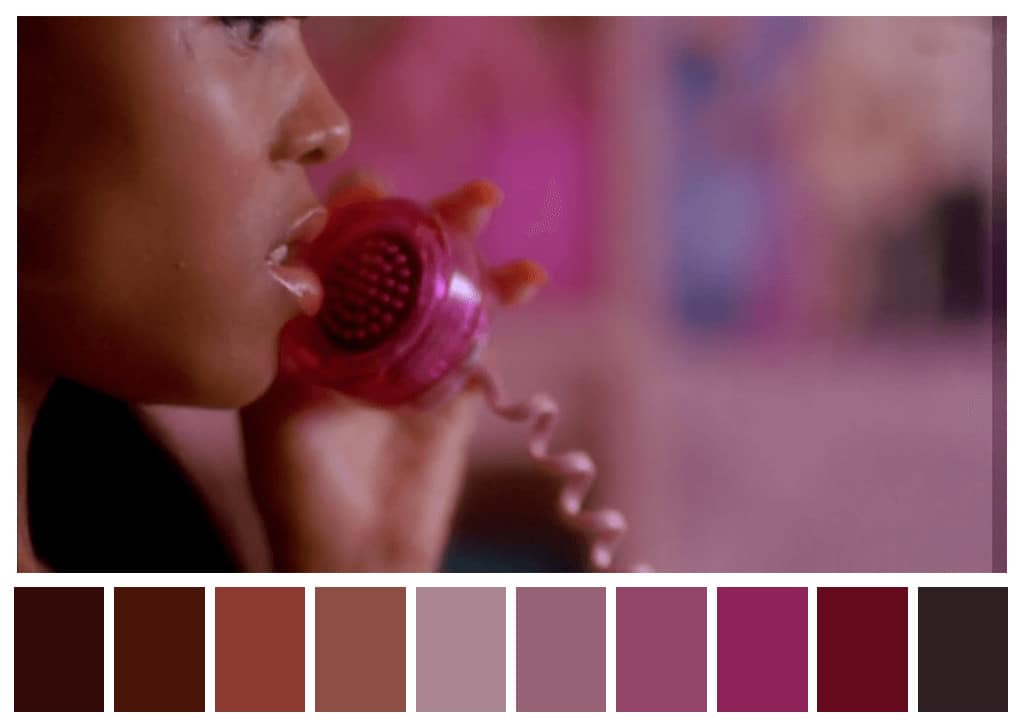 Belly (1998) dir. Hype Williams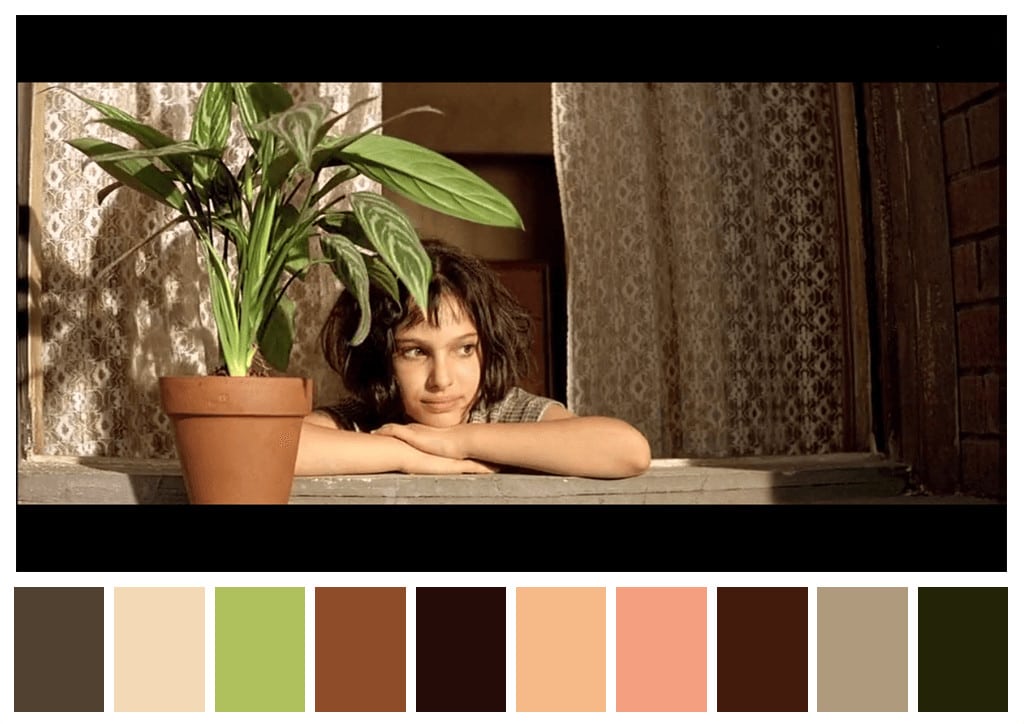 Léon: The Professional (1994) dir. Luc Besson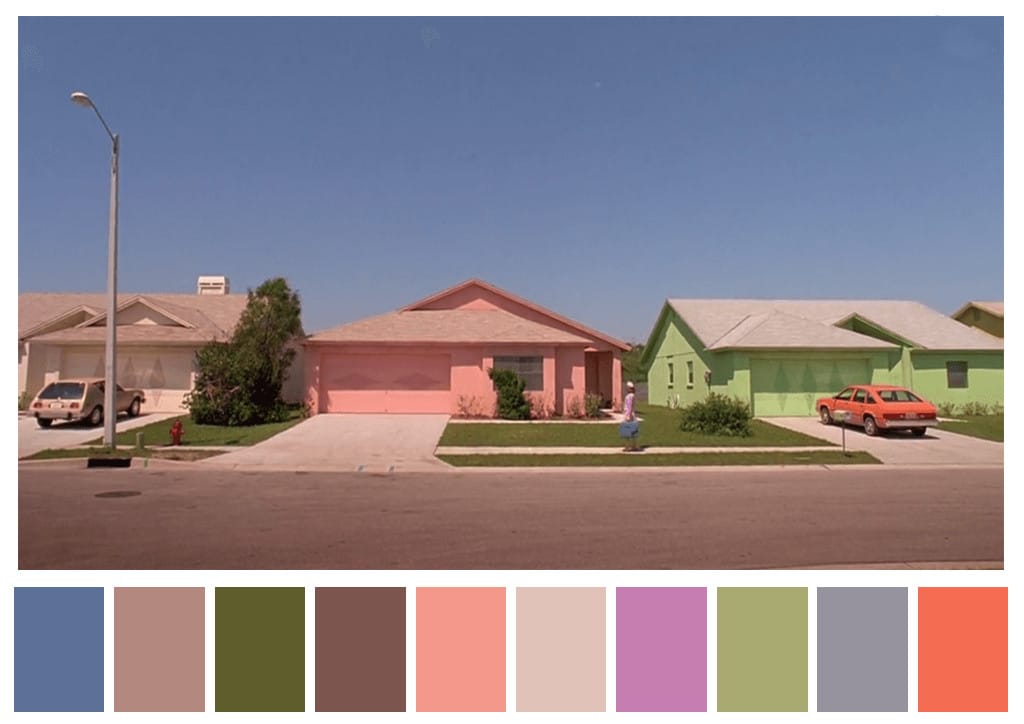 Edward Scissorhands (1990) dir. Tim Burton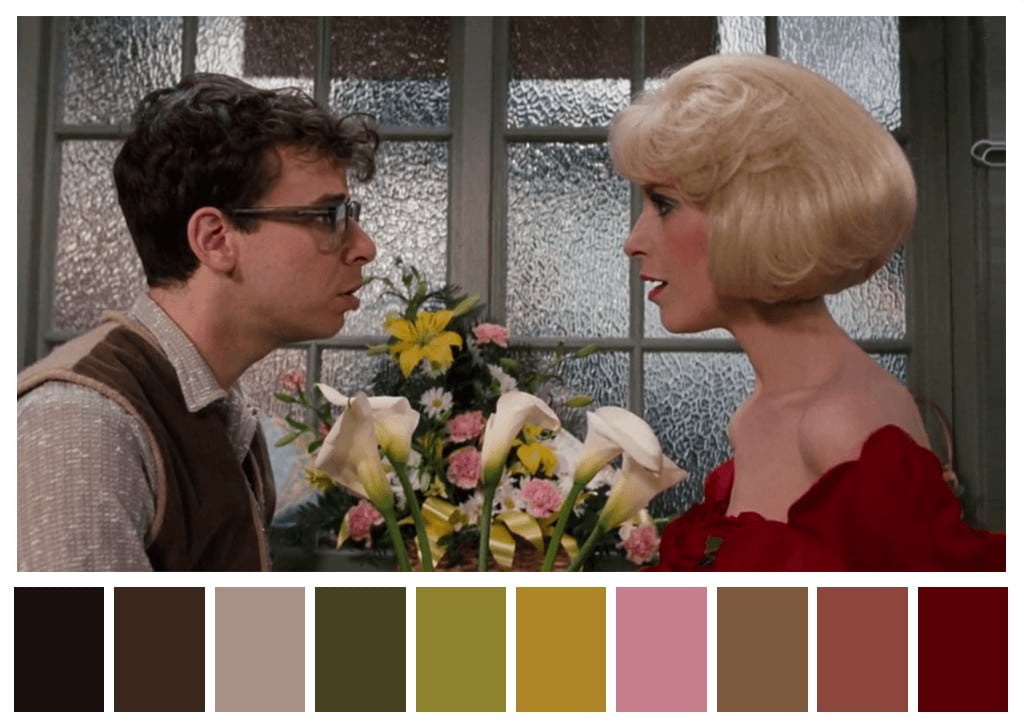 Little Shop of Horrors (1989) dir. Frank Oz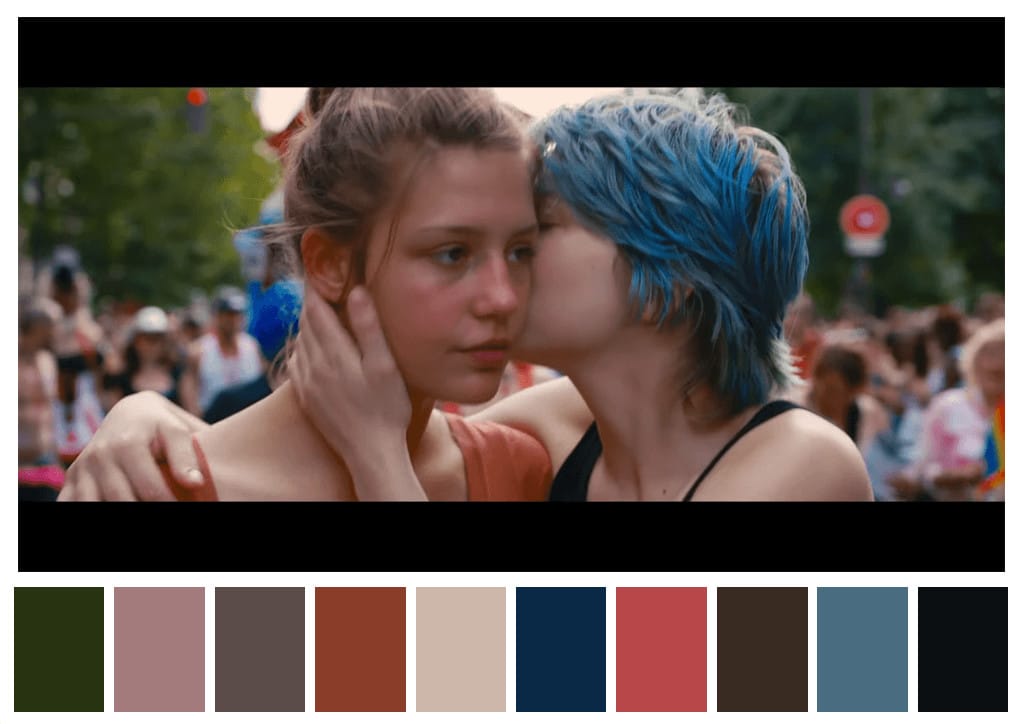 Blue Is the Warmest Color (2013) dir. Abdellatif Kechiche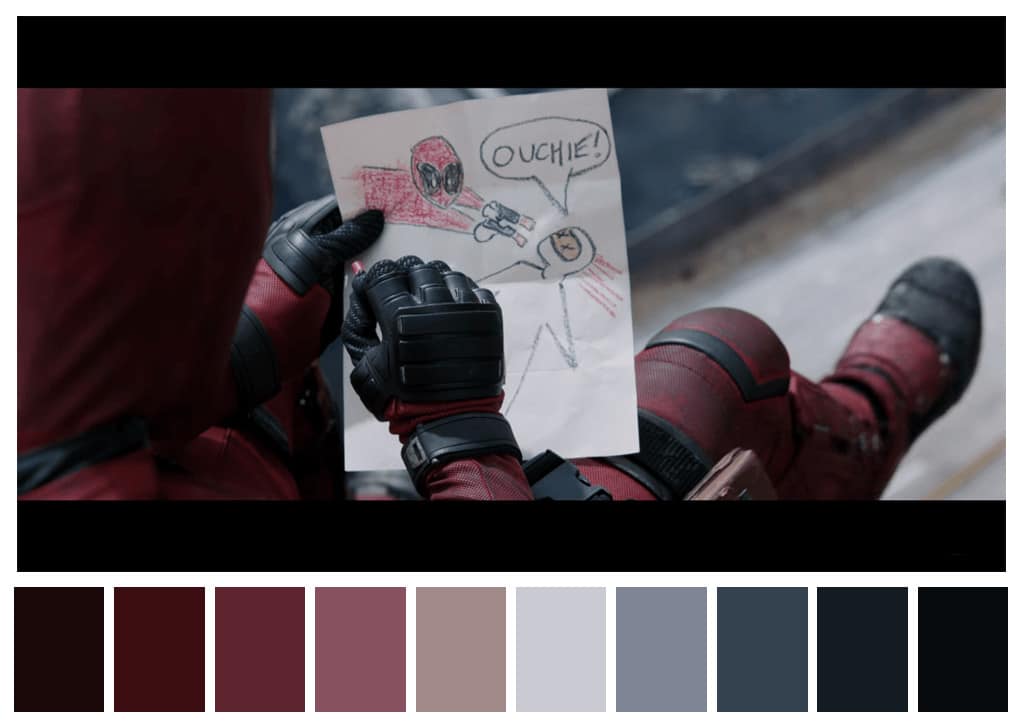 Deadpool (2016) dir. Tim Miller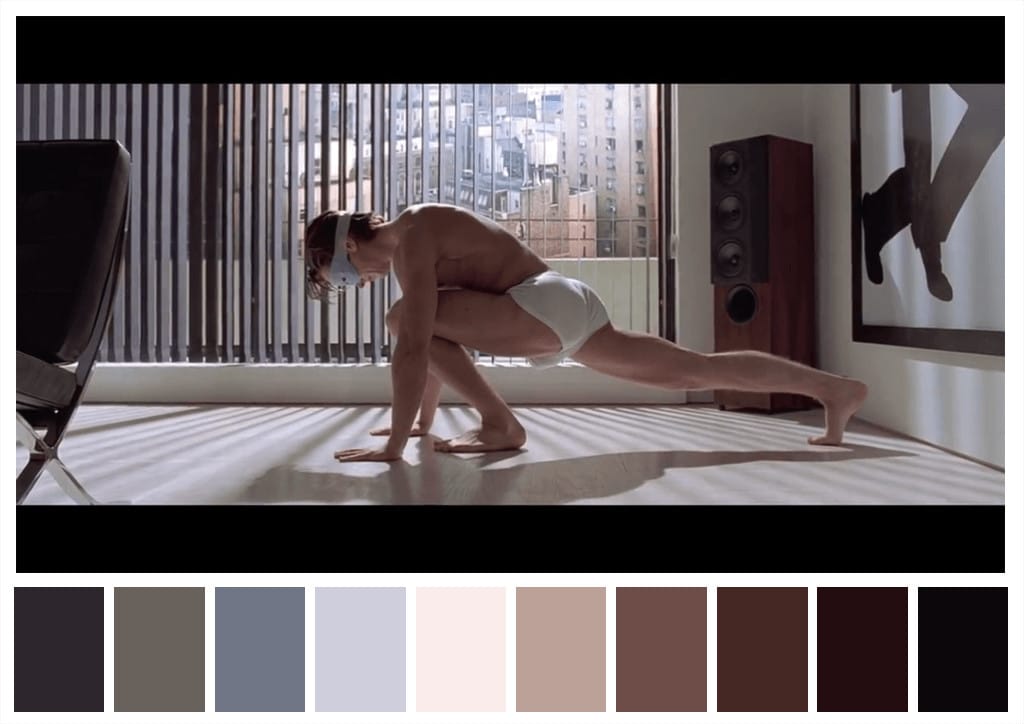 American Psycho (2000) dir. Mary Harron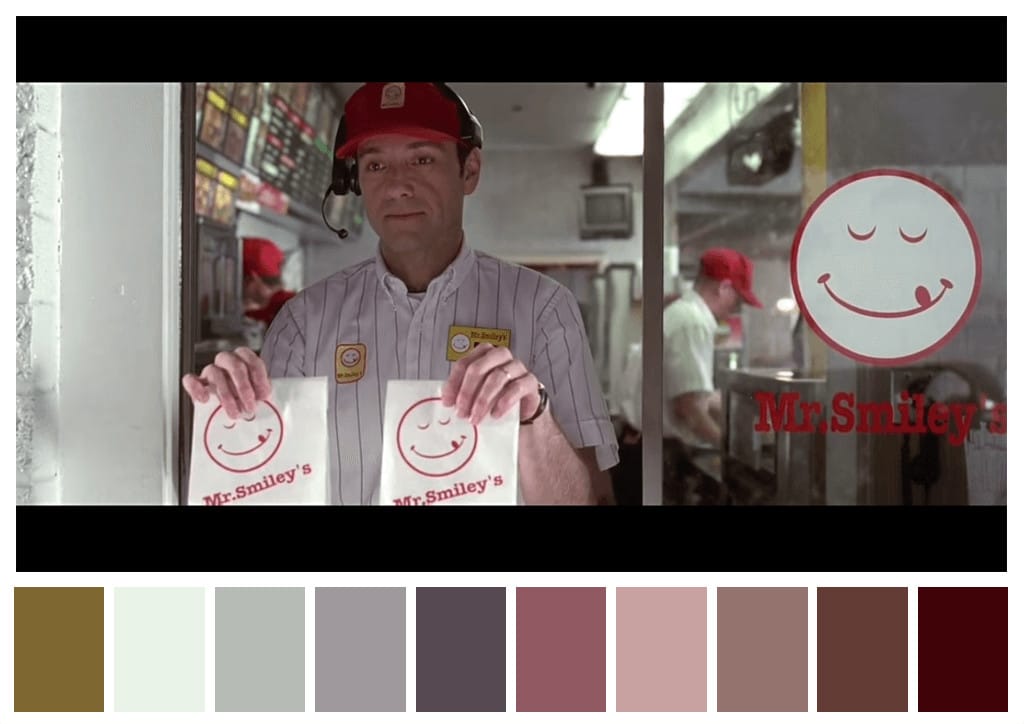 American Beauty (1999) dir. Sam Mendes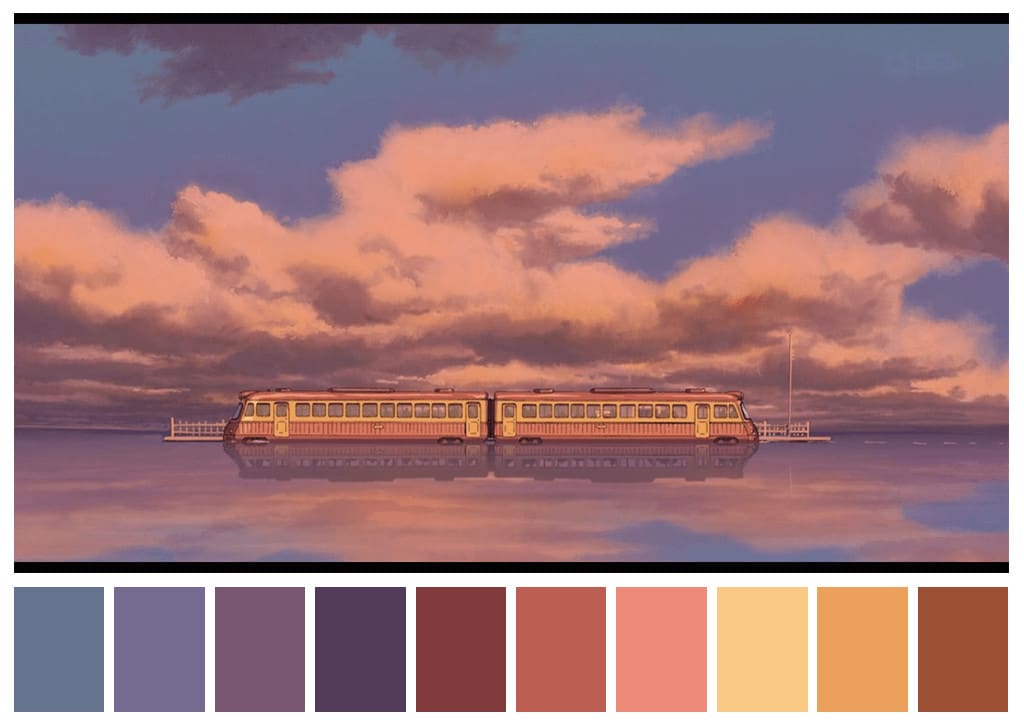 Spirited Away (2001) dir. Hayao Miyazaki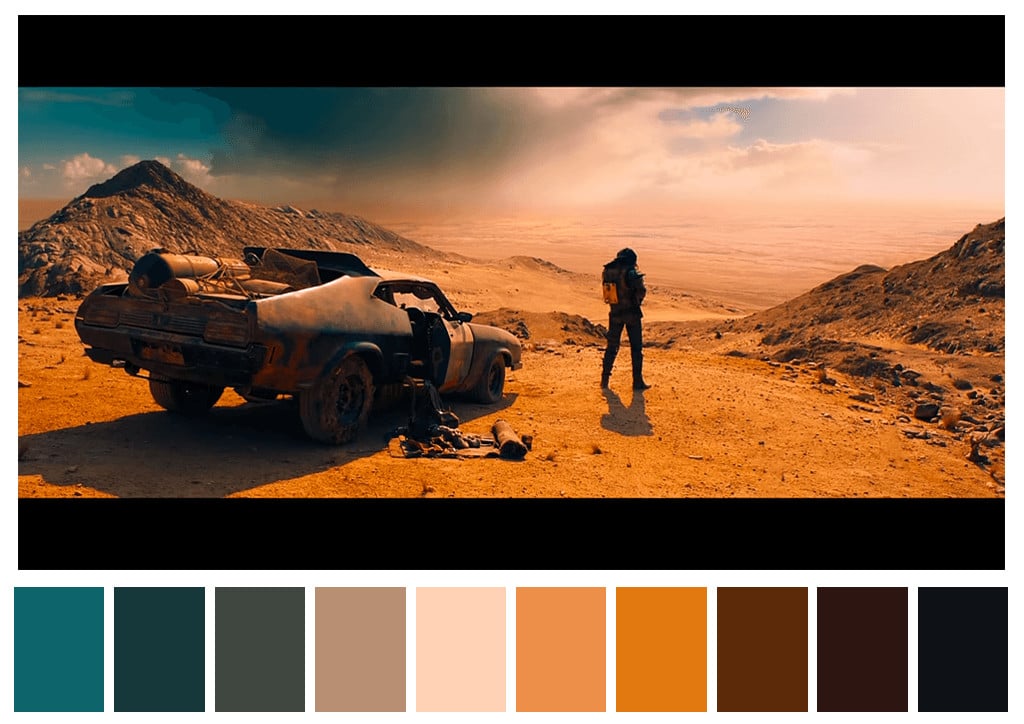 Mad Max: Fury Road (2015) dir. George Miller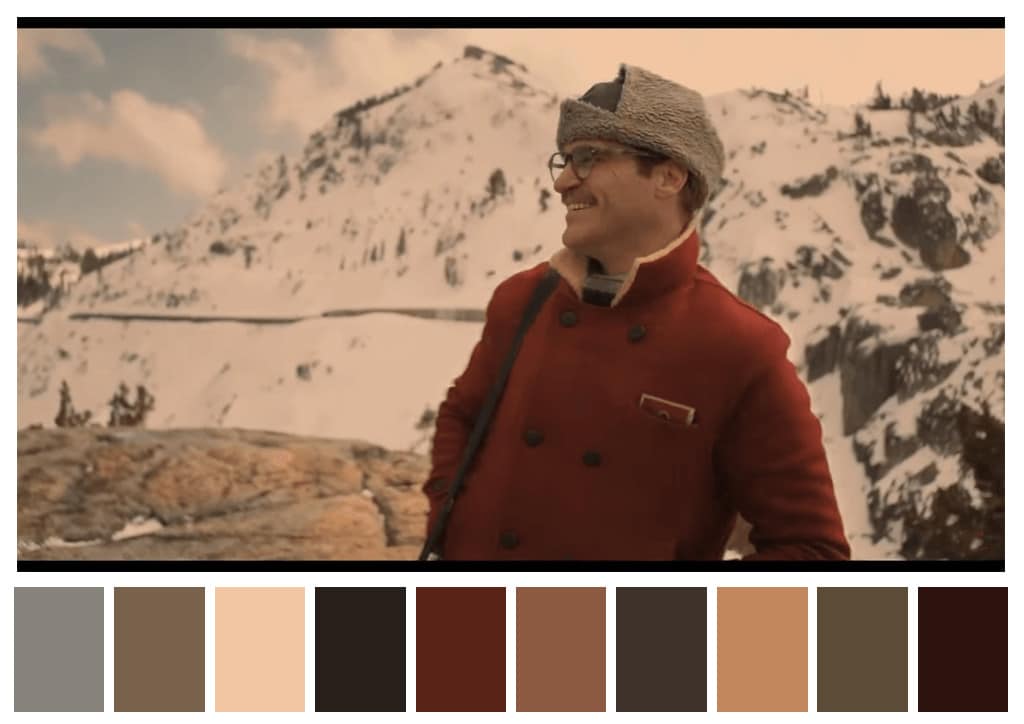 Her (2013) dir. Spike Jonze
The Hateful Eight (2015) dir. Quentin Tarantino
The Revenant (2015) dir. Alejandro González Iñárritu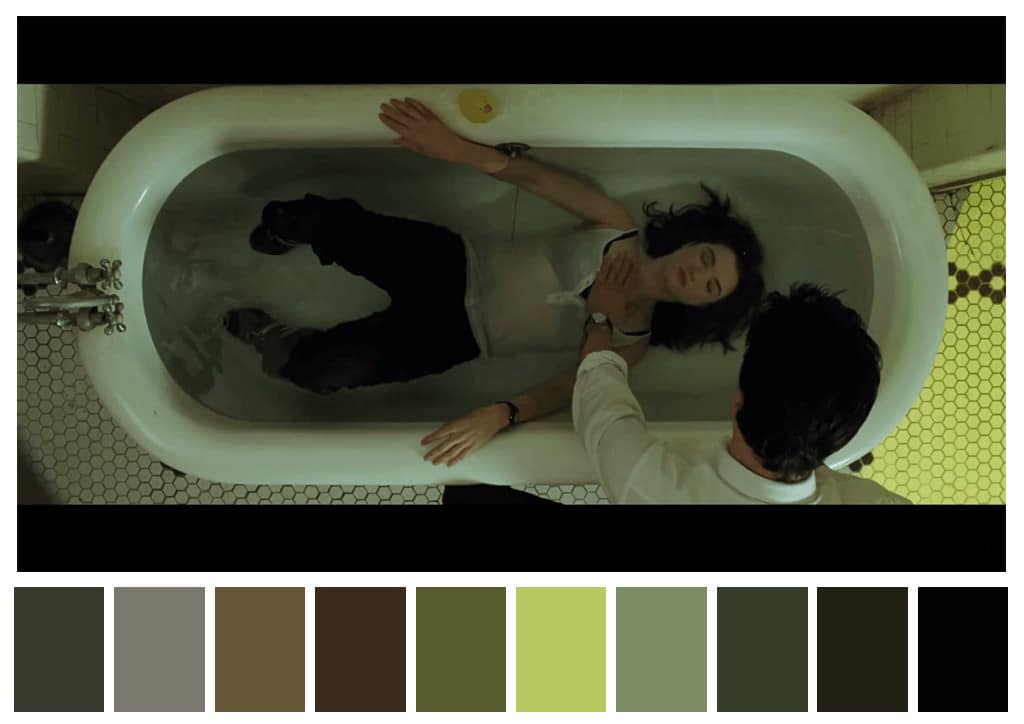 Constantine (2005) dir. Francis Lawrence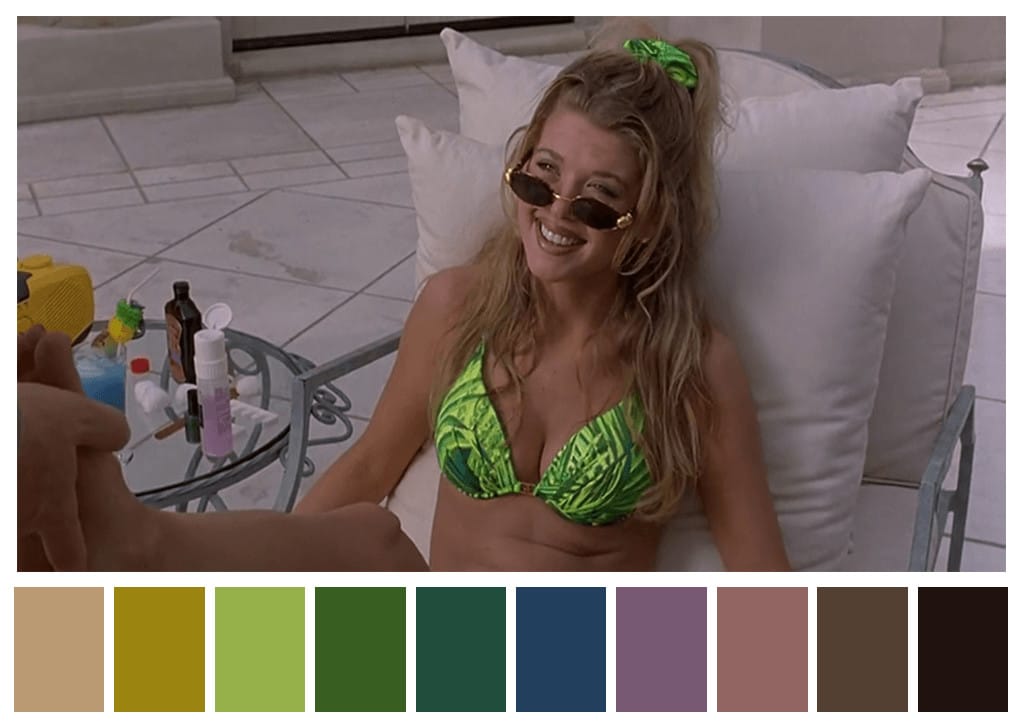 The Big Lebowski (1998) dir. Joel Coen, Ethan Coen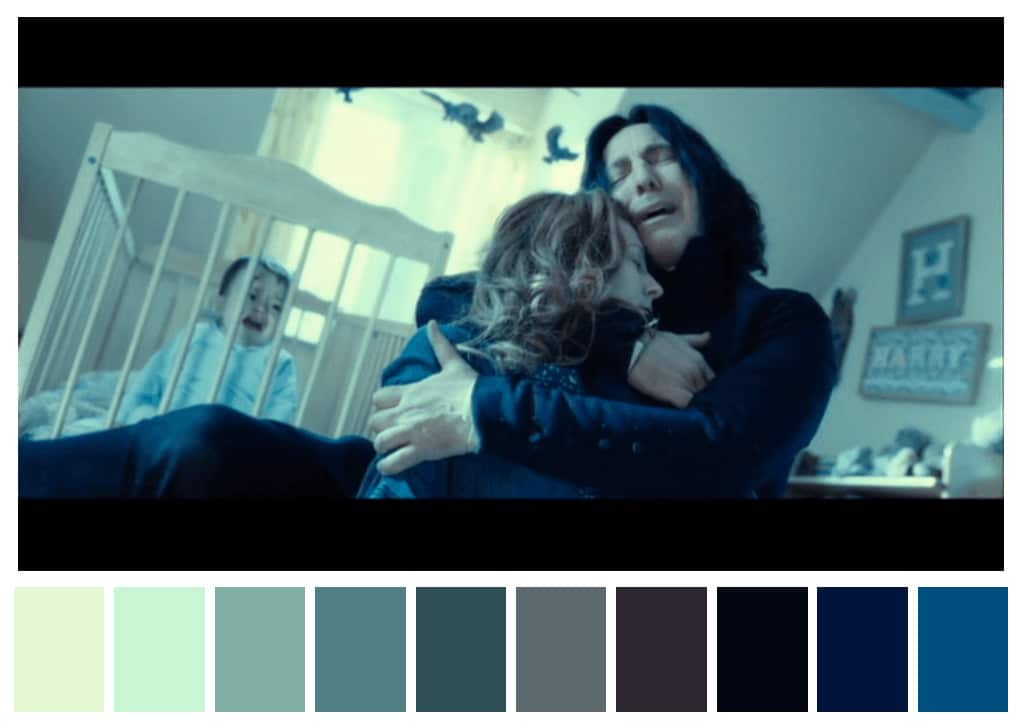 Harry Potter and the Deathly Hallows: Part 2 (2011) dir. David Yates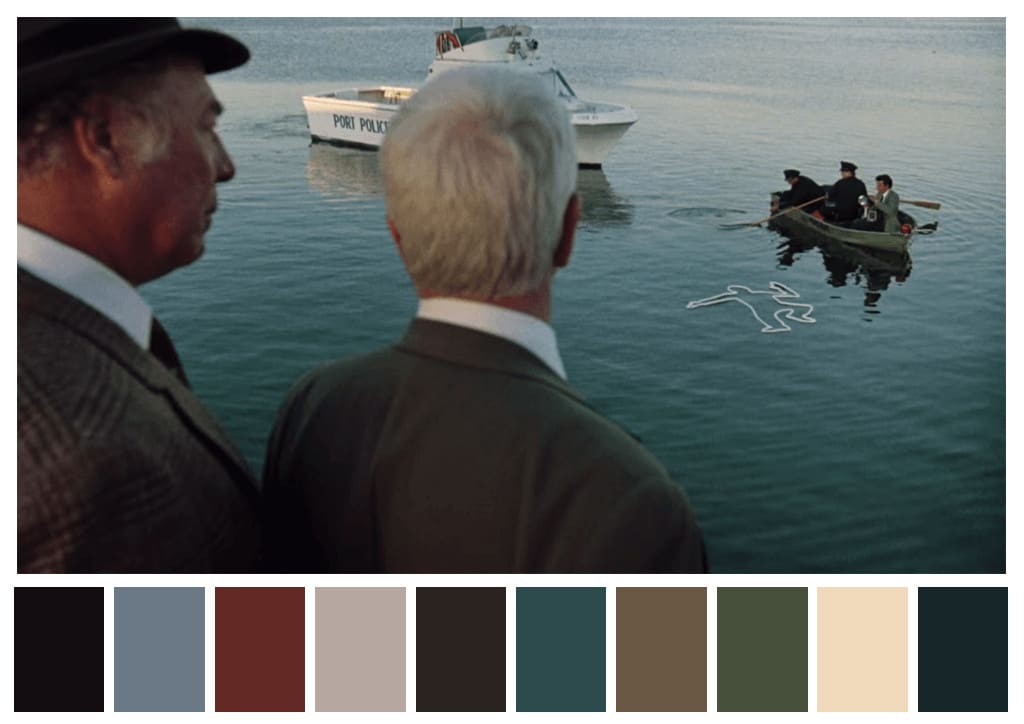 The Naked Gun: From the Files of Police Squad! (1988) dir. David Zucker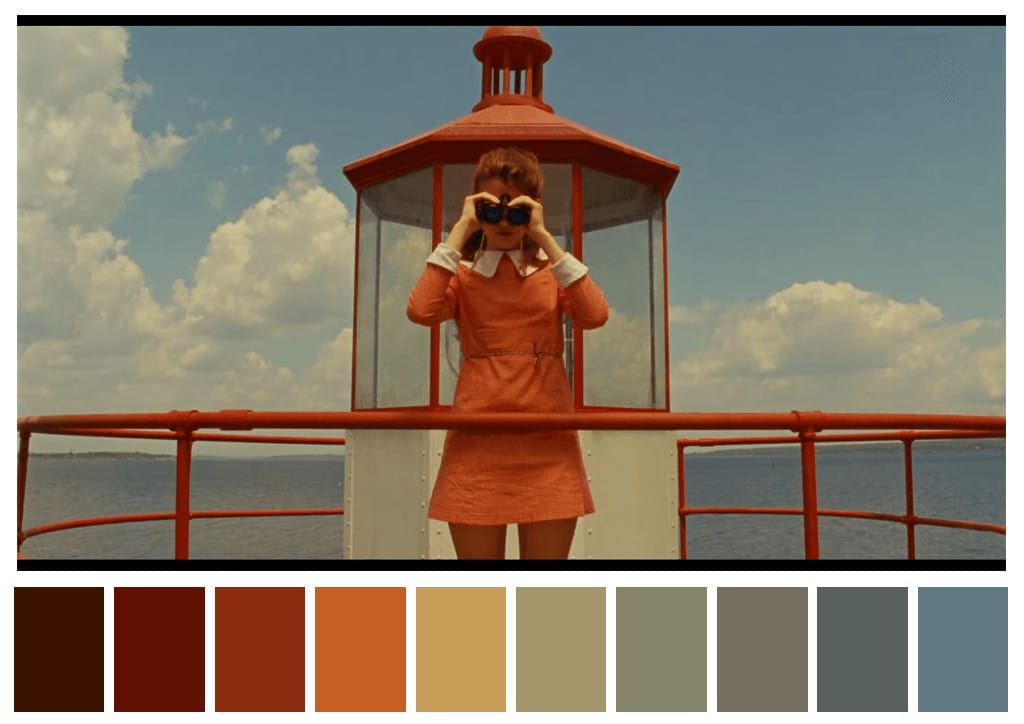 Moonrise Kingdom (2012) dir. Wes Anderson
Labyrinth (1986) dir. Jim Henson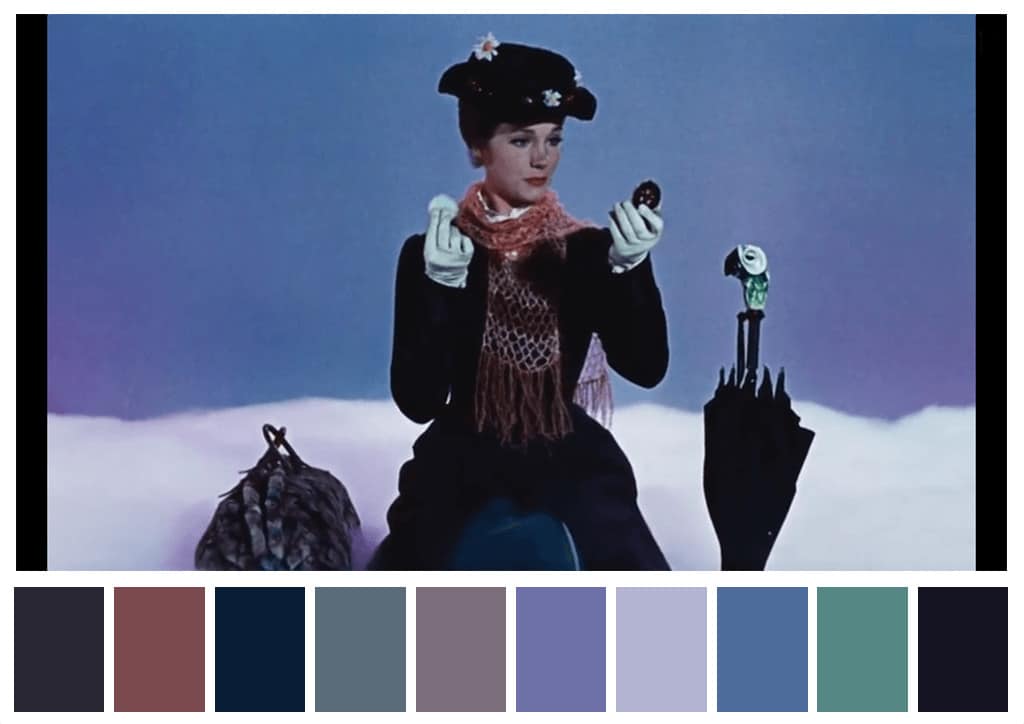 Mary Poppins (1964) dir. Robert Stevenson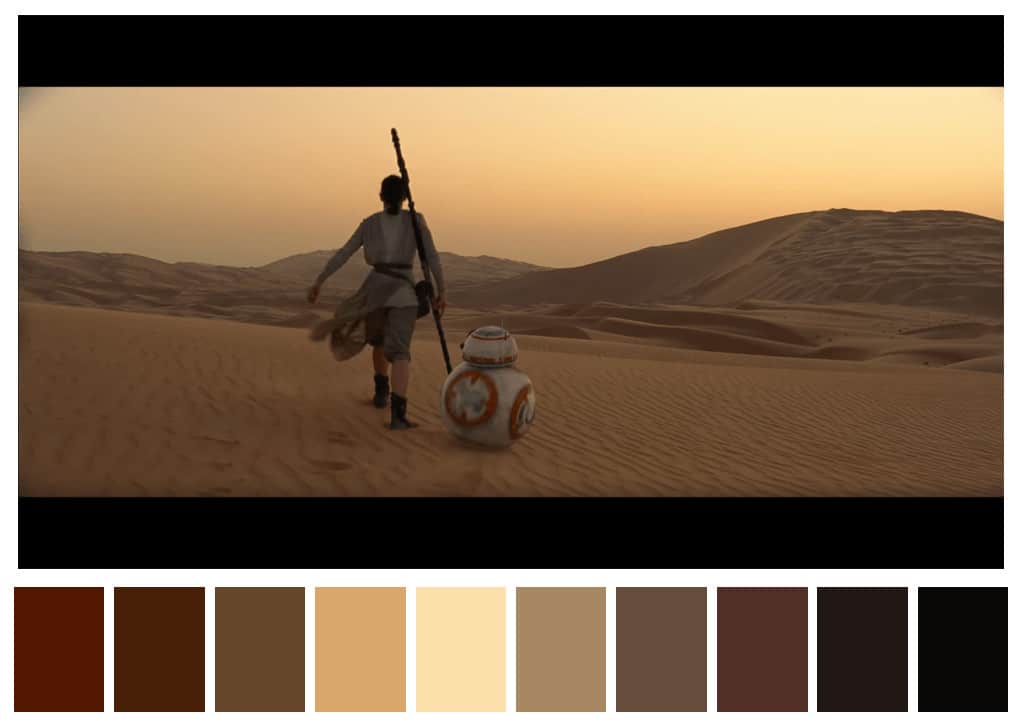 Star Wars: The Force Awakens (2015) dir. J.J. Abrams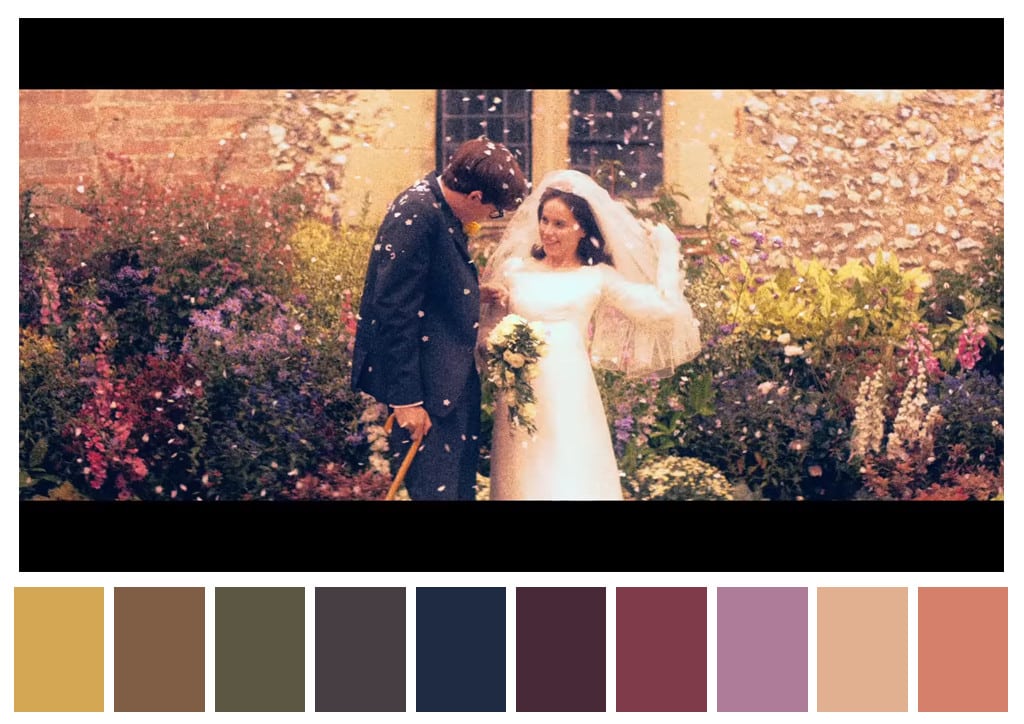 The Theory of Everything (2014) dir. James Marsh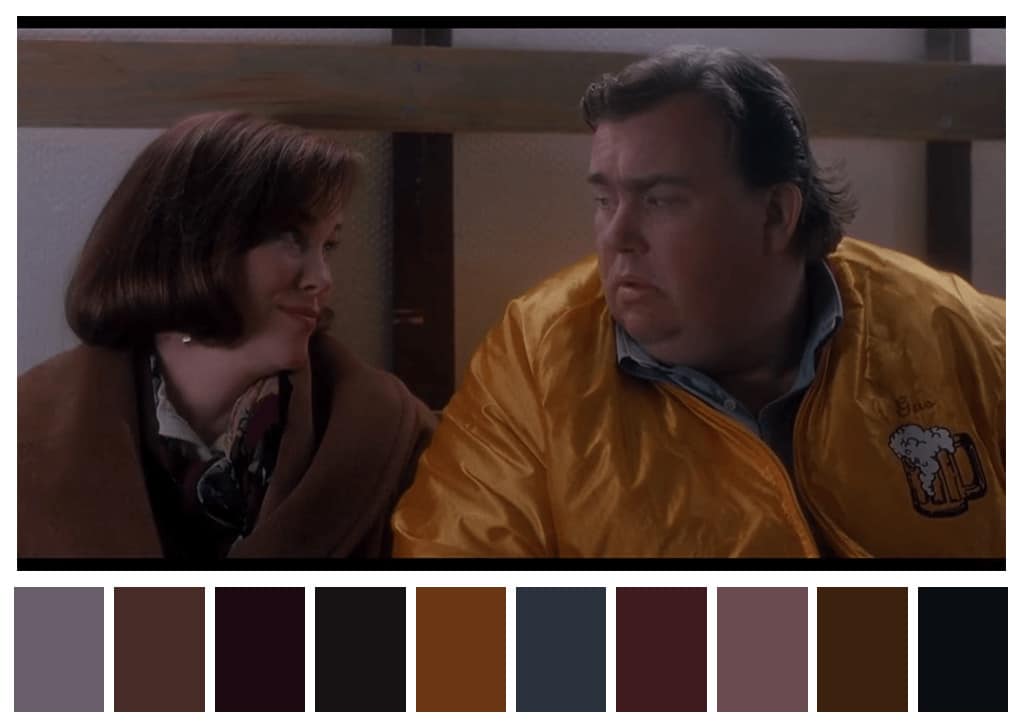 Home Alone (1990) dir. Chris Columbus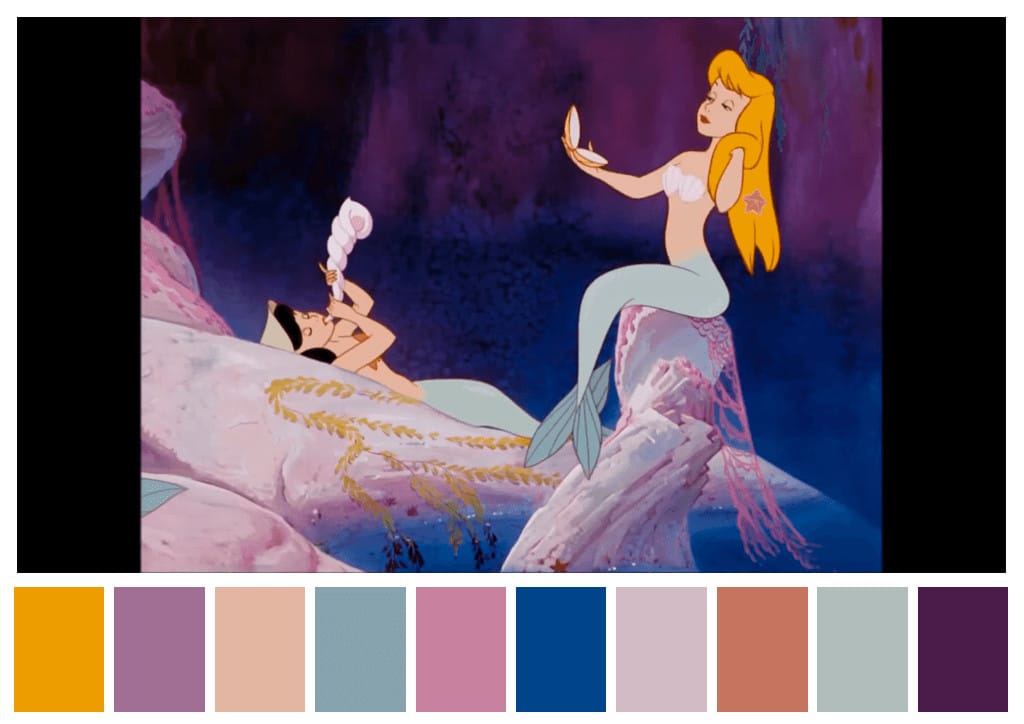 Peter Pan (1953) dir. Clyde Geronimi, Wilfred Jackson, Hamilton Luske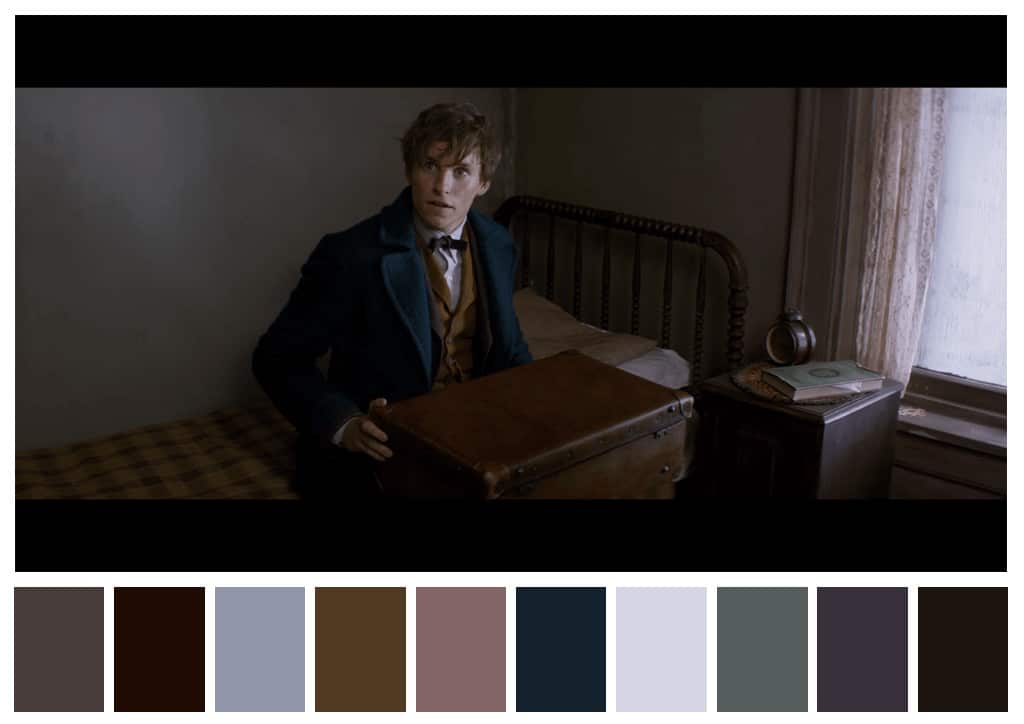 Fantastic Beasts and Where to Find Them (2016) dir. David Yates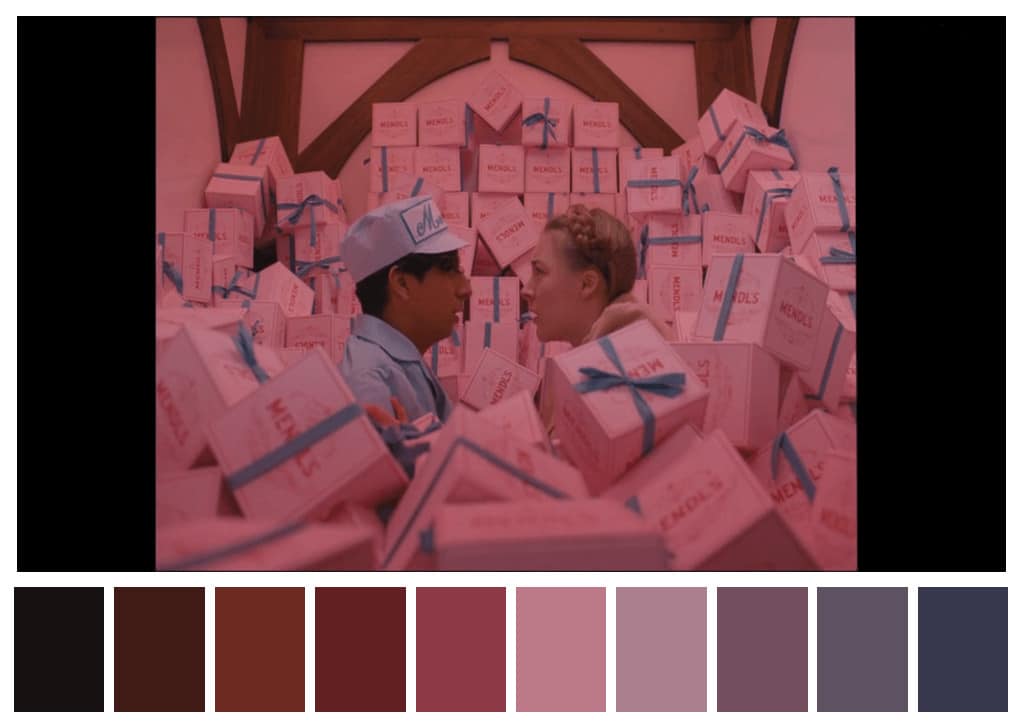 The Grand Budapest Hotel (2014) dir. Wes Anderson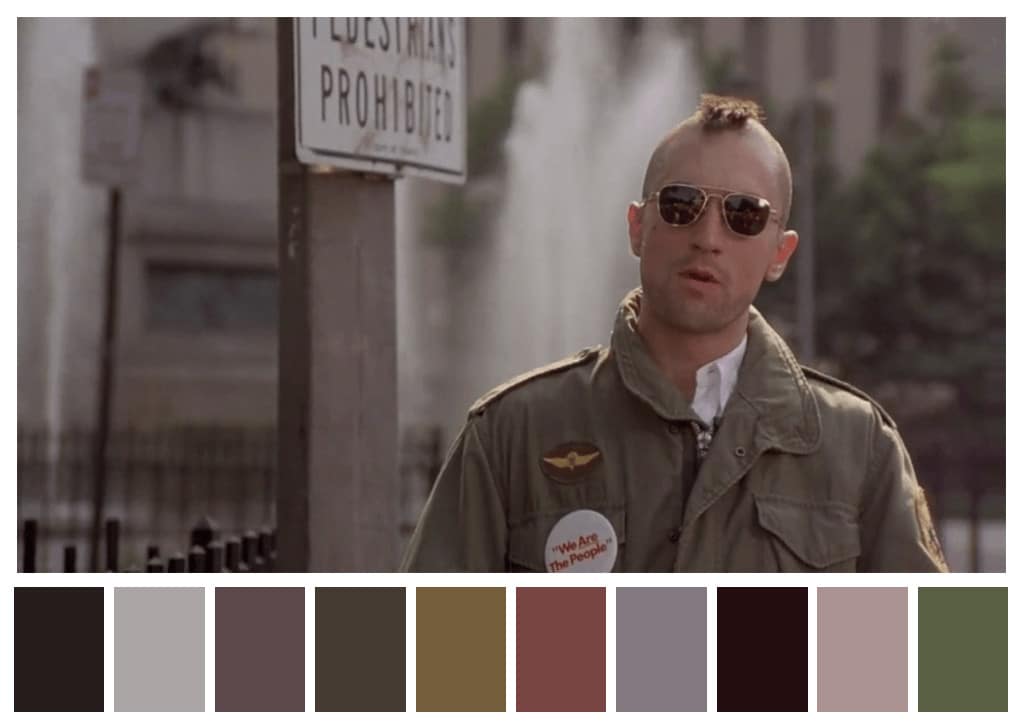 Taxi Driver (1976) dir. Martin Scorsese
Birdman (2014) dir. Alejandro González Iñárritu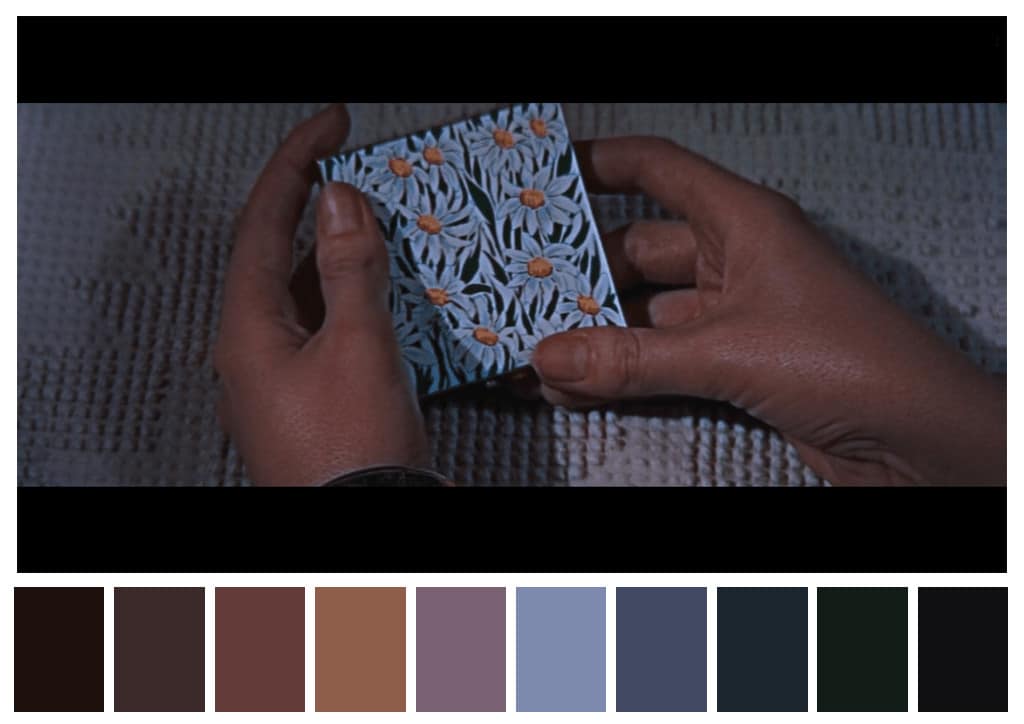 Rebel Without a Cause (1955) dir. Nicholas Ray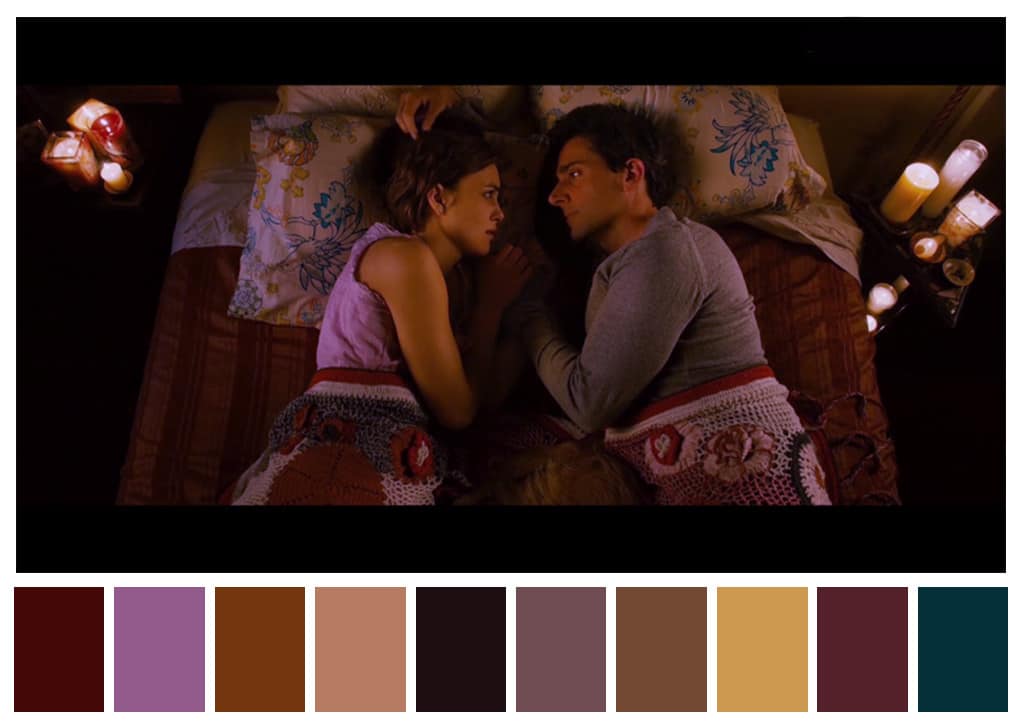 Seeking a Friend for the End of the World (2012) dir. Lorene Scafaria
The Garden of Words (2013) dir. Makoto Shinkai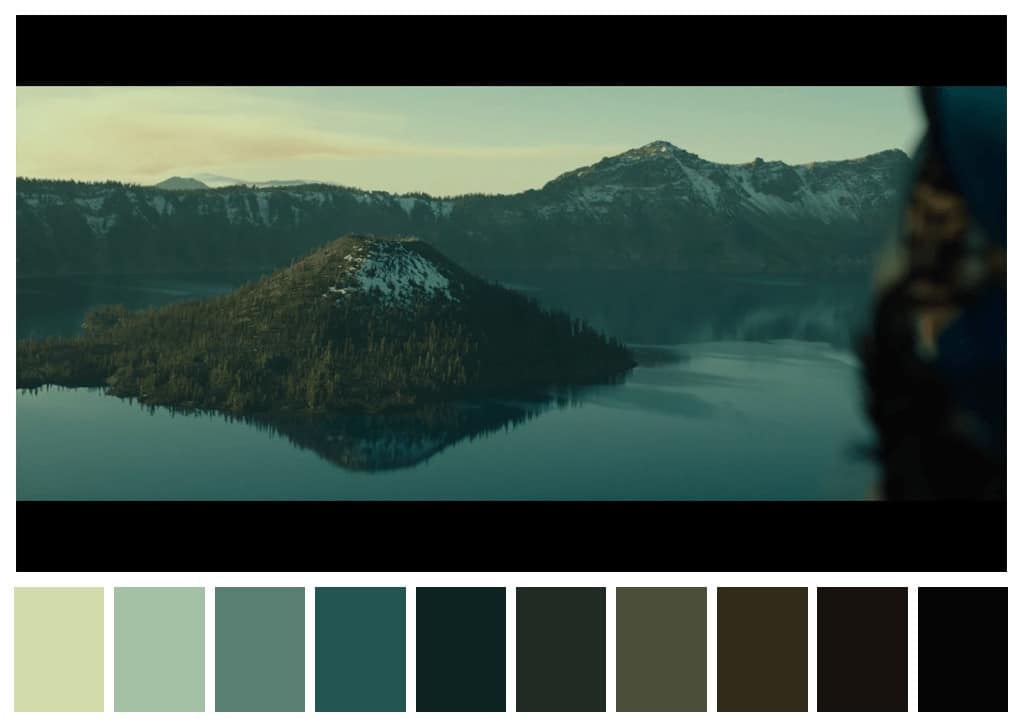 Wild (2014) dir. Jean-Marc Vallée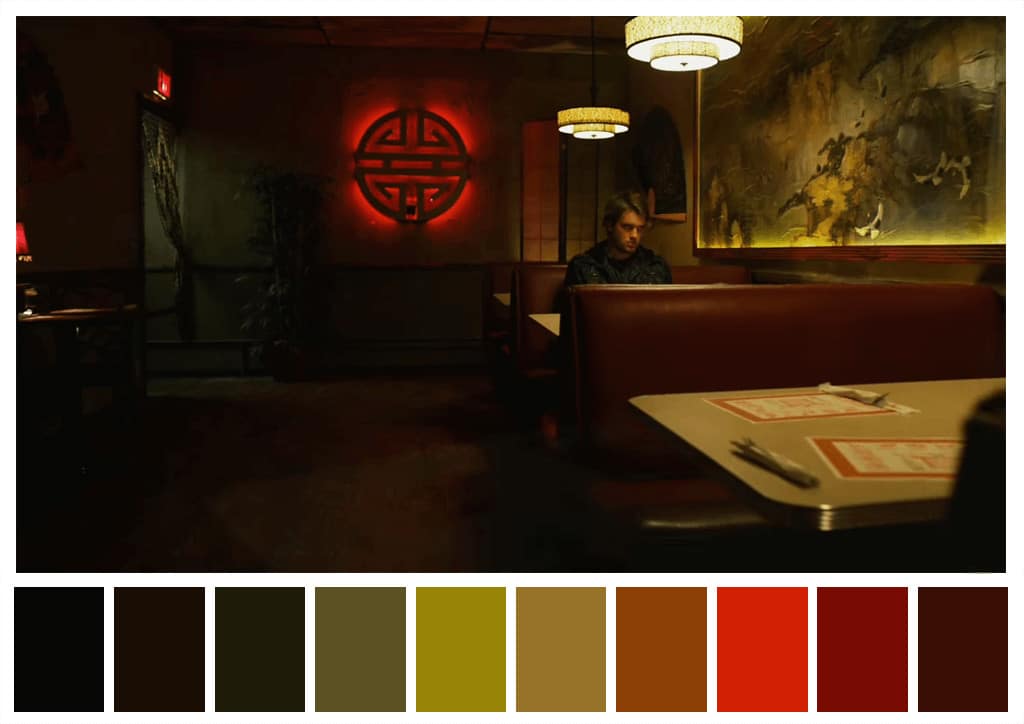 John Dies at the End (2012) dir. Don Coscarelli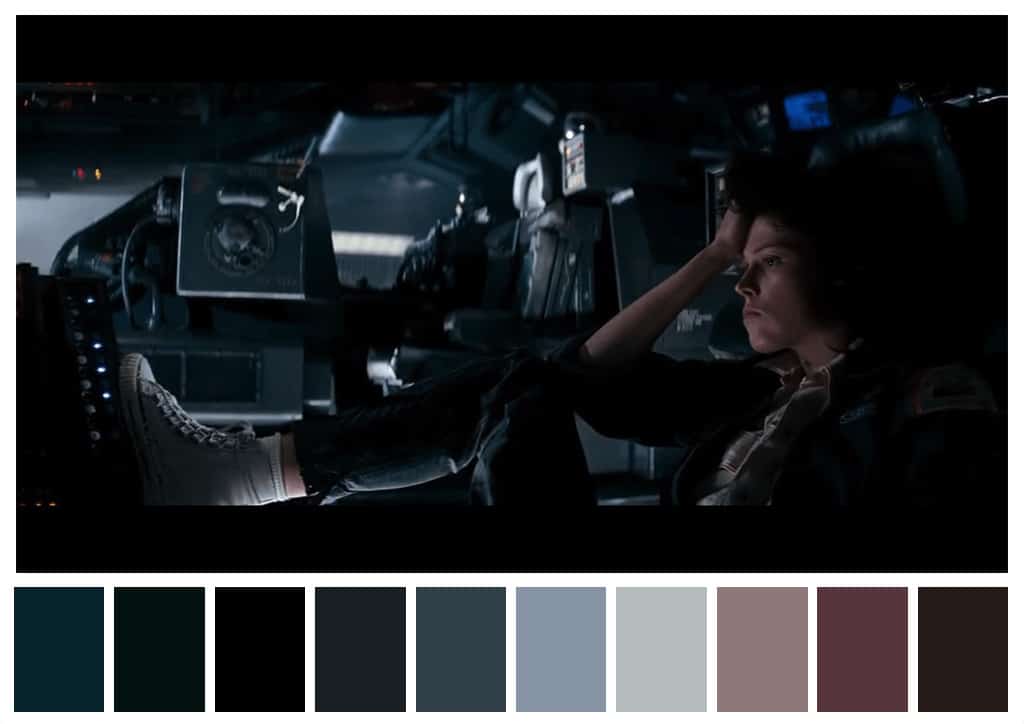 Alien (1979) dir. Ridley Scott
Alice Through the Looking Glass (2016) dir. James Bobin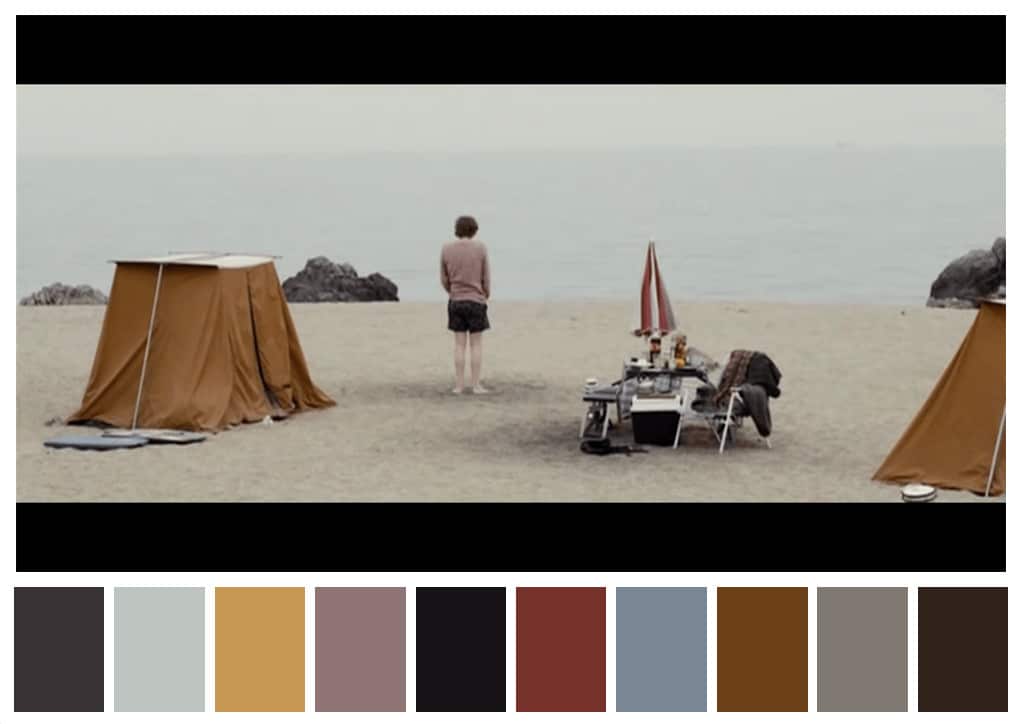 Crystal Fairy & the Magical Cactus (2013) dir. Sebastián Silva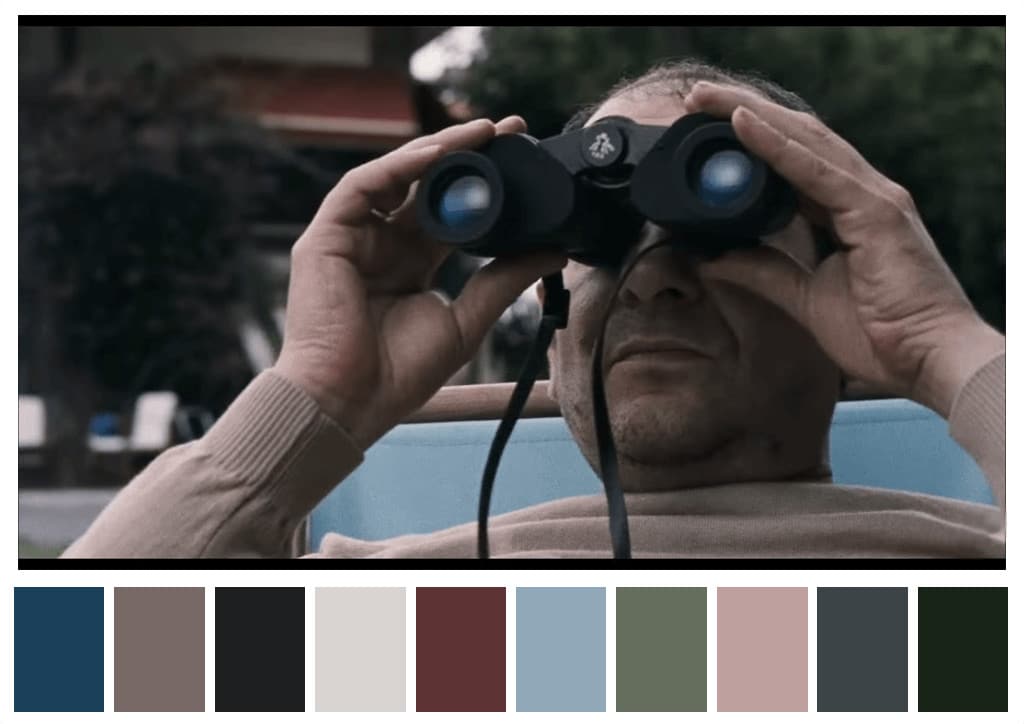 Timecrimes / Los Cronocrímenes (2007) dir. Nacho Vigalondo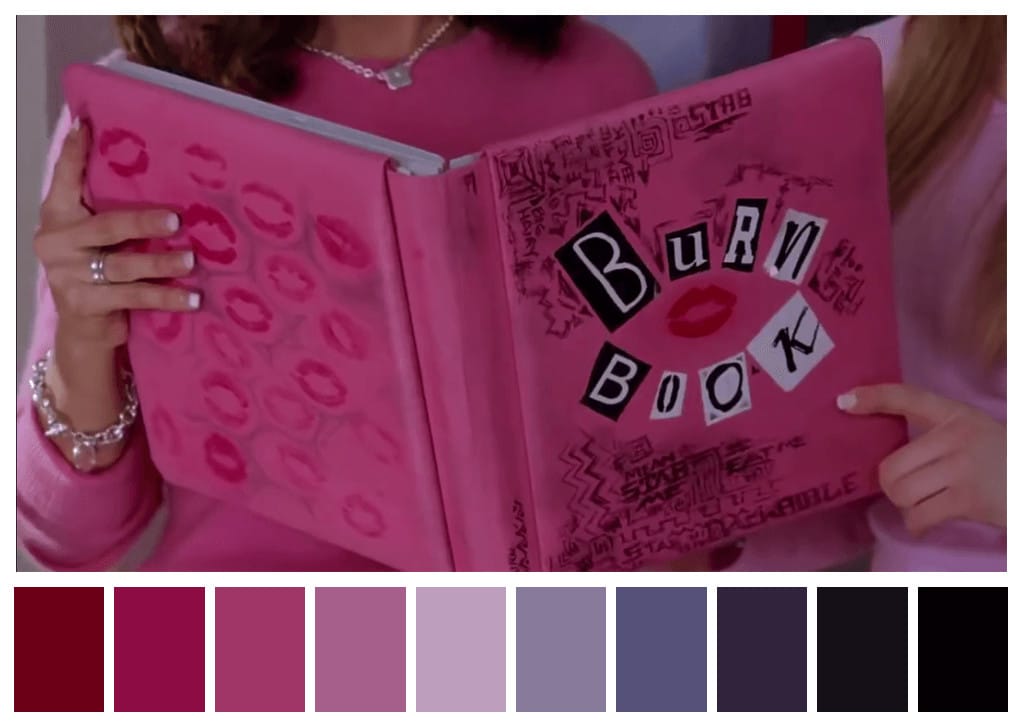 Mean Girls (2004) dir. Mark Waters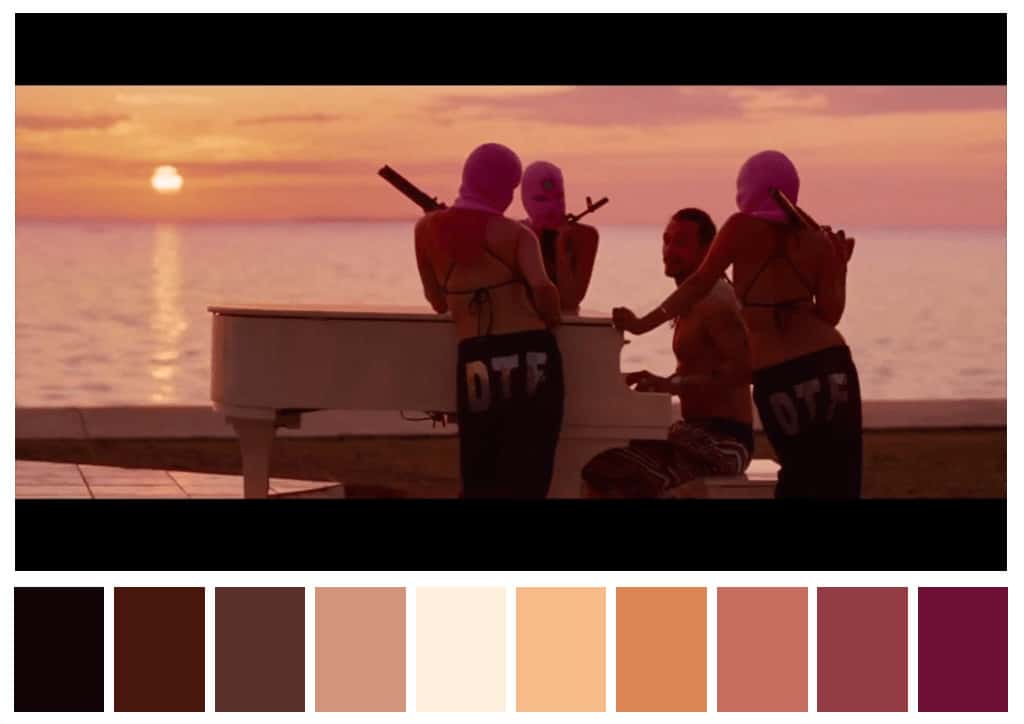 Spring Breakers (2012) dir. Harmony Korine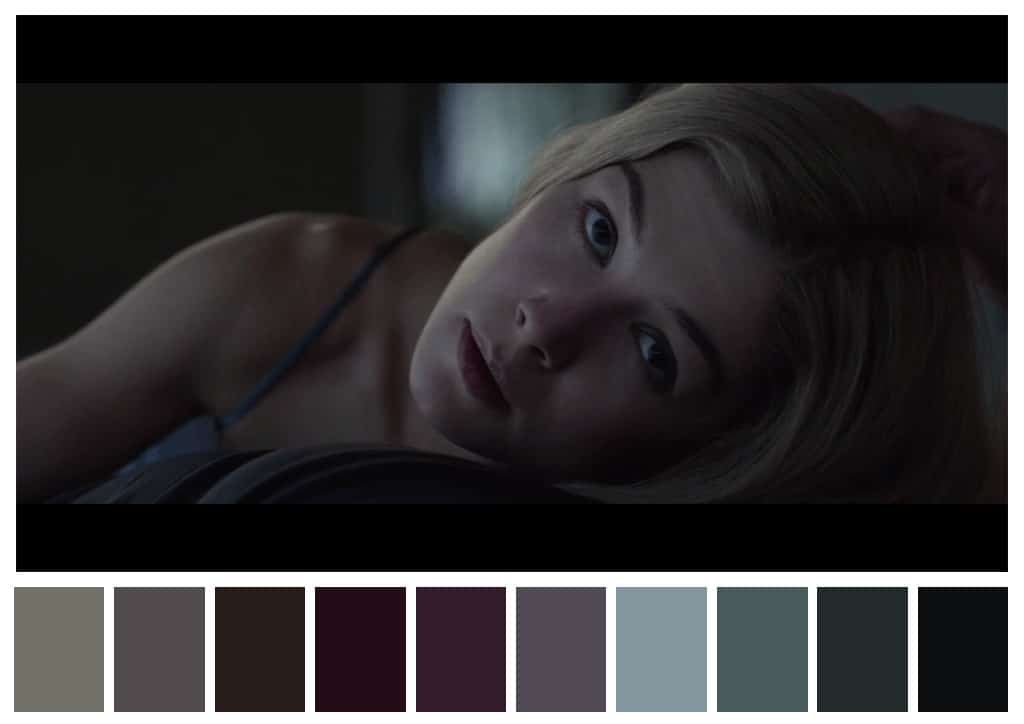 Gone Girl (2014) dir. David Fincher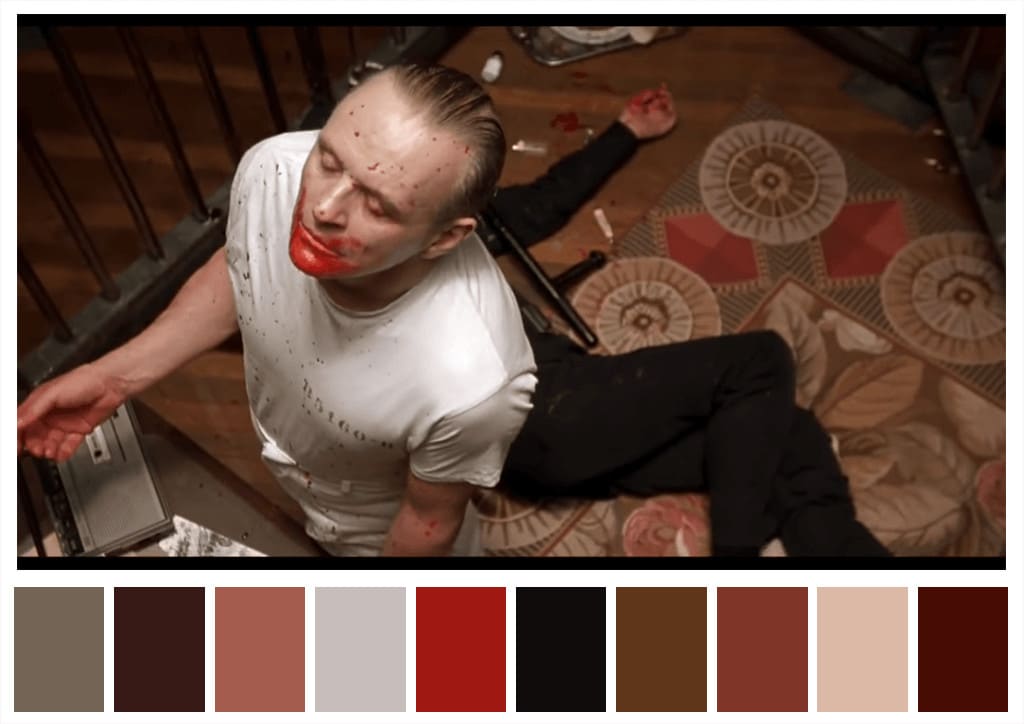 The Silence of the Lambs (1991) dir. Jonathan Demme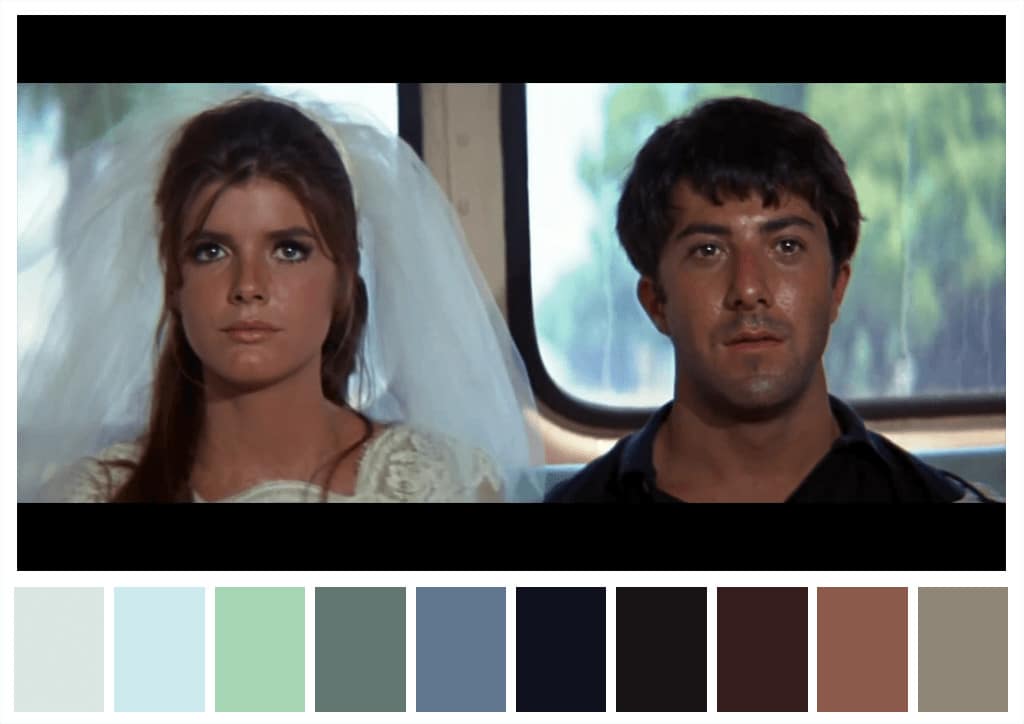 The Graduate (1967) dir. Mike Nichols
Eternal Sunshine of the Spotless Mind (2004) dir. Michel Gondry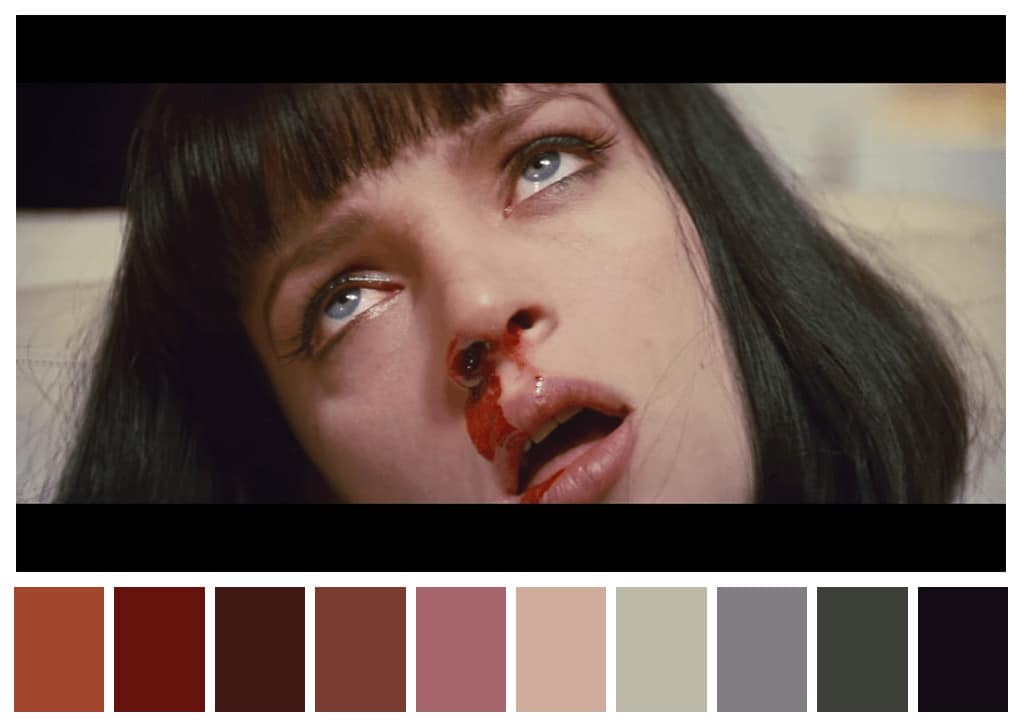 Pulp Fiction (1994) dir. Quentin Tarantino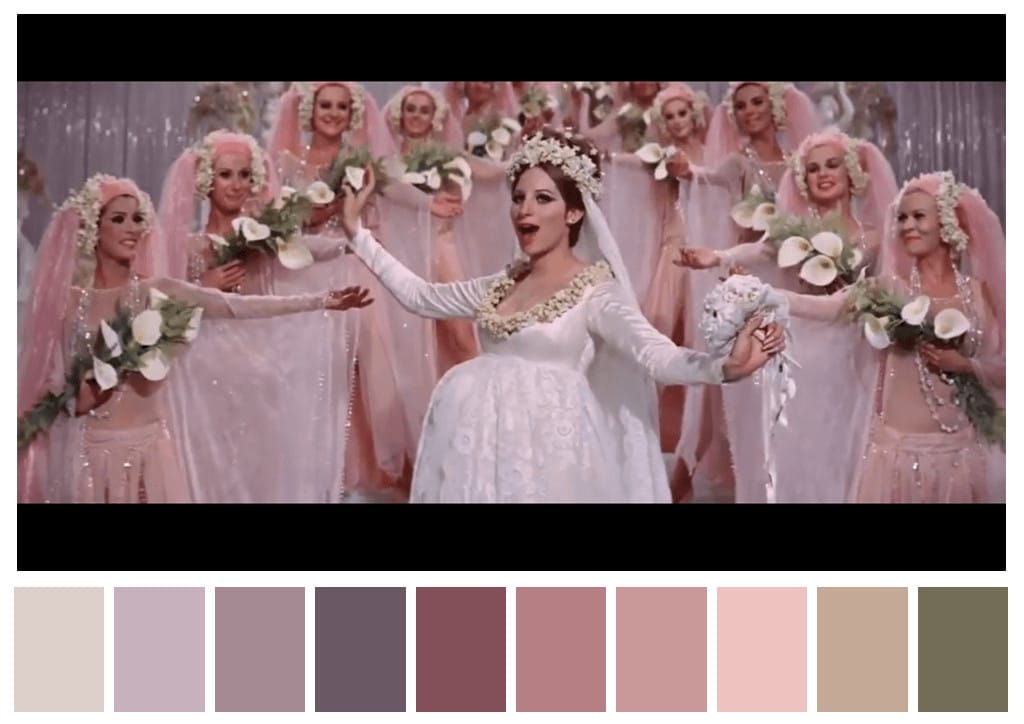 Funny Girl (1968) dir. William Wyler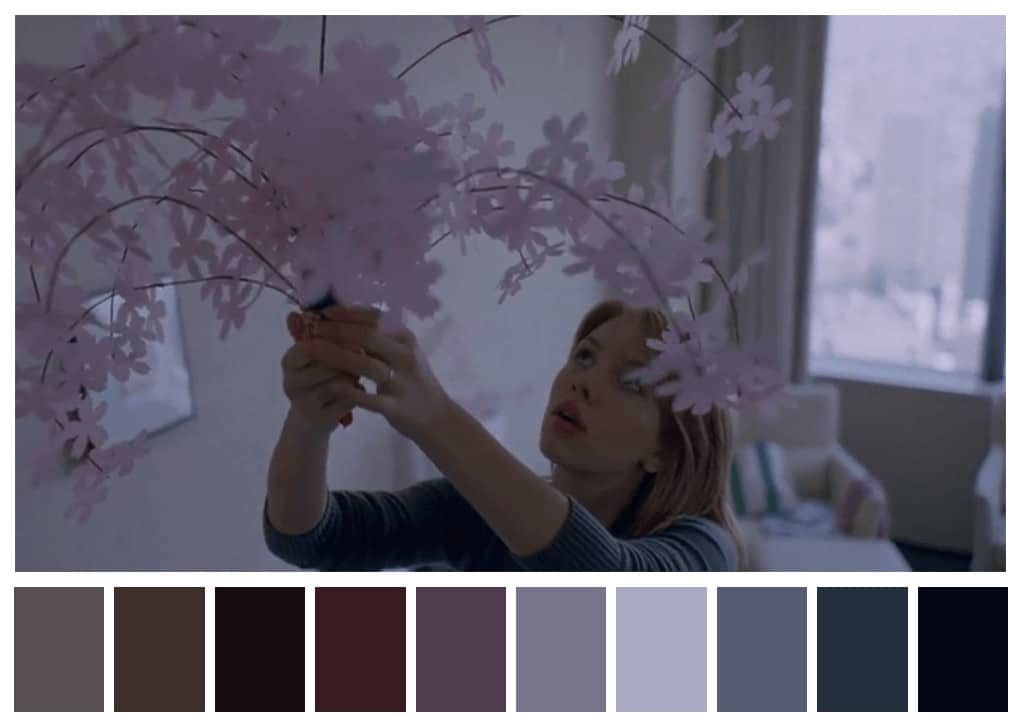 Lost in Translation (2003) dir. Sofia Coppola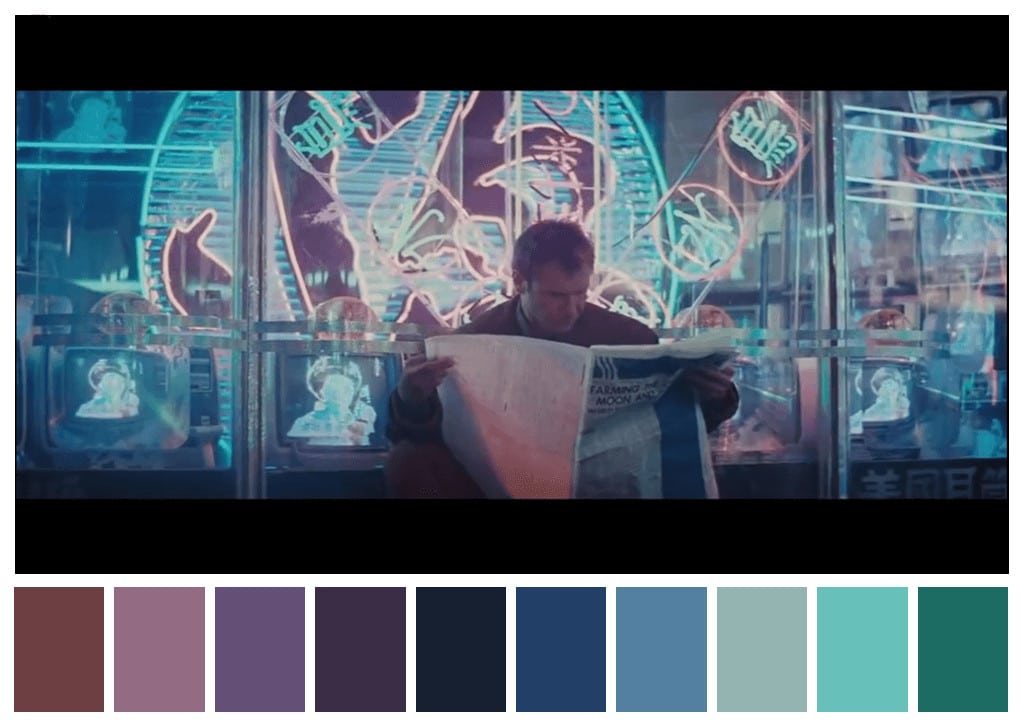 Blade Runner (1982) dir. Ridley Scott
Ghost World (2001) dir. Terry Zwigoff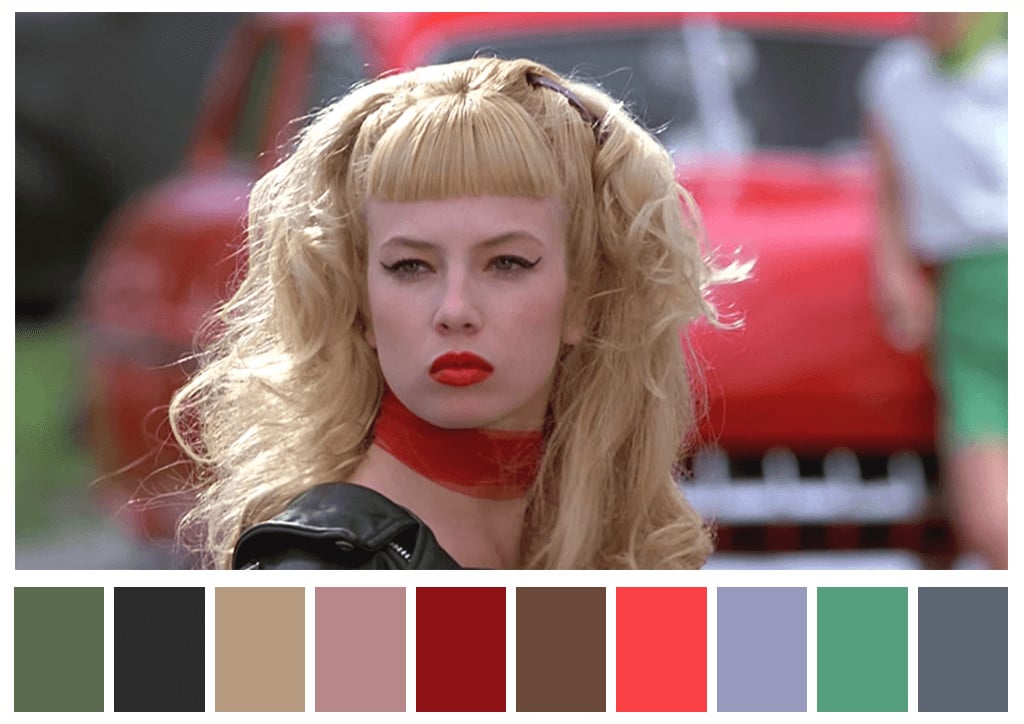 Cry-Baby (1990) dir. John Waters
Discover more color combinations @CinemaPalettes and don't forget to follow us too @useformat