These artists are putting a contemporary spin on ceramics.
What is it about ceramics that has people still talking? It's been over 2,000 years of molding, layering, twisting and smooshing clay together.
Recently, it's cropped up as a new "art trend," perhaps in an attempt to connect with traditional hand-focused art making, or as a reaction to the explosion of digital artwork and internet-based art showing in galleries the world over.
Whatever the reason, there's a wave of artists that love to get their hands dirty and the results are pretty exciting. Here are five of the artists bringing a contemporary edge to the long tradition of ceramic work. working in the medium that is (still) experiencing a renaissance of sorts.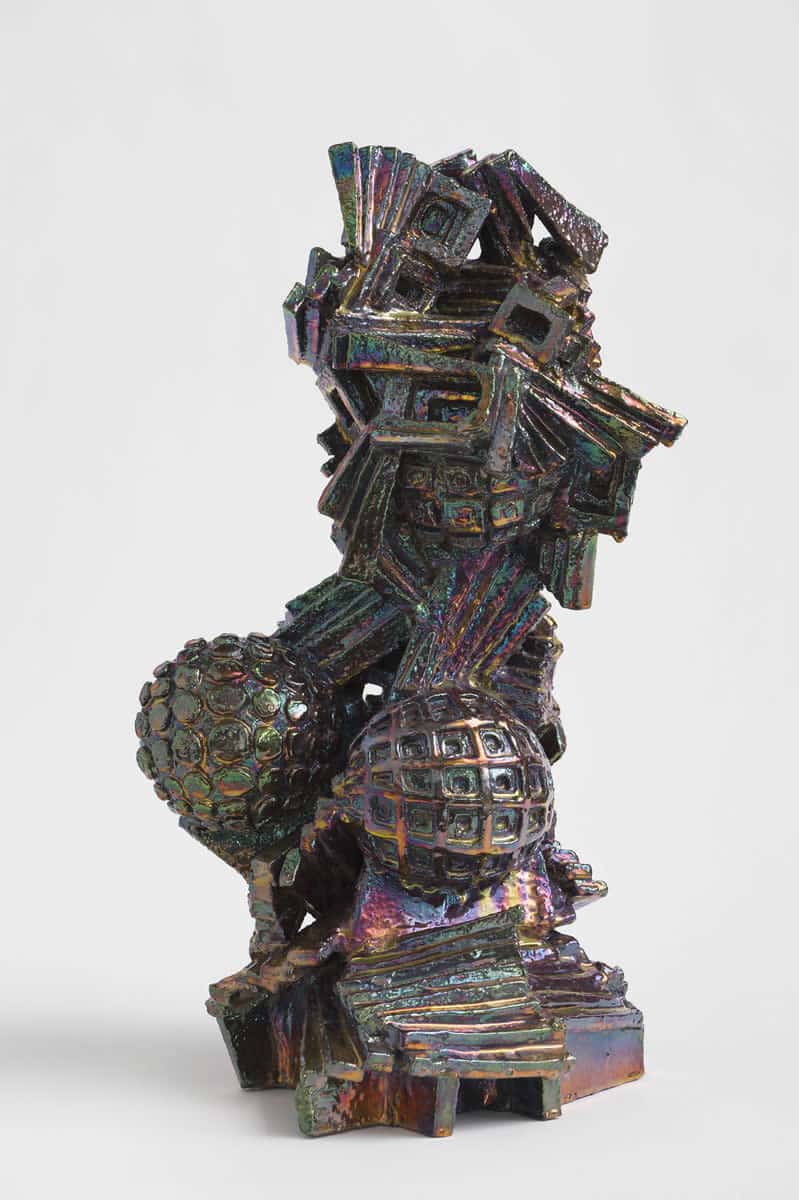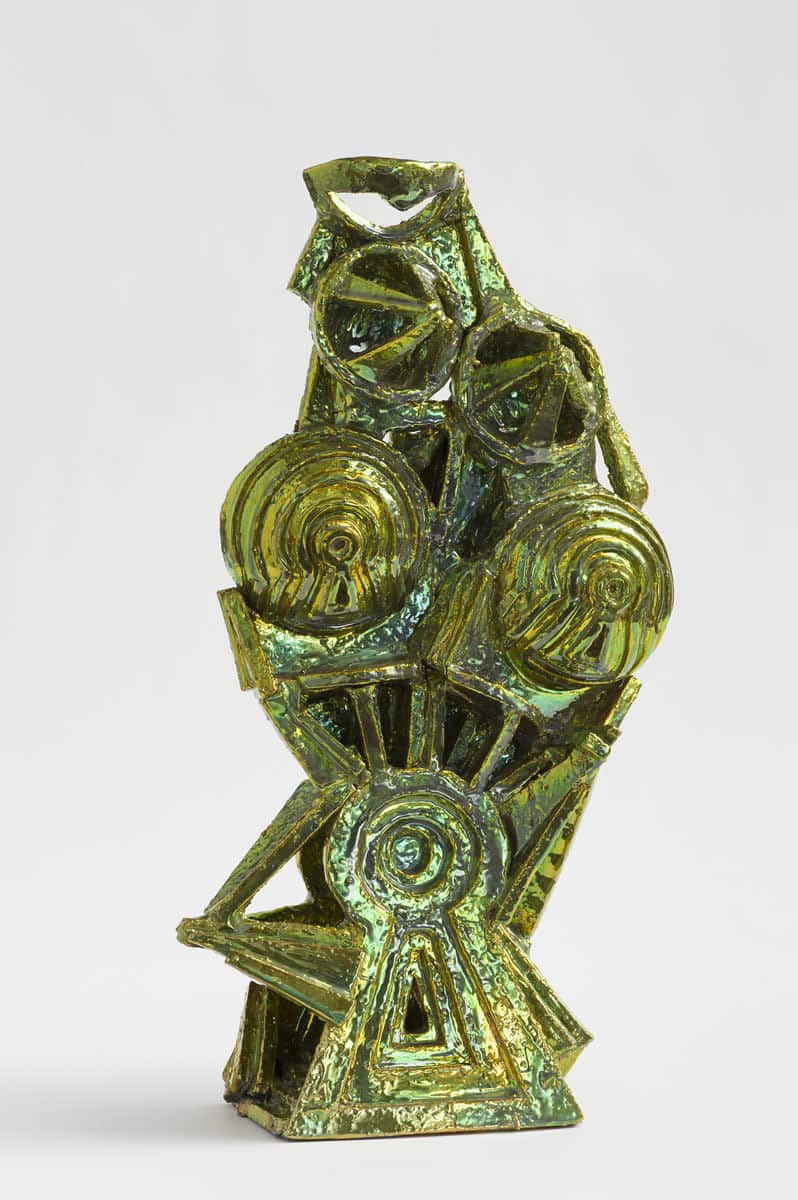 Fascinated with nature, organic forms, undersea creatures, insects, snails mating and surreal landscapes, sculptor Julia Kunin uses clay to give life to her favorite subjects. She molds her clay into designs inspired by otherworldly rocks or indistinct flora and fauna, but manages to elevate them into something extraordinary.
Her distinct style of applying thick, rainbow coloured glazes turns the natural into the supernatural. By paying homage to nature, Kunin manages to create forms that are more than nature; her work has a beautiful fantastical quality to it, making it something more than nature.
Her "Rock Vases" series are a beautiful example of Kunin's love for the world beneath, and around, us.
Julia Kunin's Portfolio
The ceramic vessels of Brooklyn-based artist Cody Hoyt are some of the most intriguing and unconventional in contemporary art today. He uses a mixture of graphic patterns, dramatic angles and combinations of layers to form his perspective-defying "pots," as he calls them.
Originally trained as a painter and printmaker, Cody focuses on intricate surfaces and vibrant geometric designs. His designs are a visual feast featuring paint splatters, zigzags that pulsate, interlocking chevrons and wavy chequered squares.
Switching from Constructivist style paintings to manipulating clay only two years ago, Cody has adapted quickly to his new medium. And we have to say these are vases that we will not be putting flowers anywhere near.
Cody Hoyt's Portfolio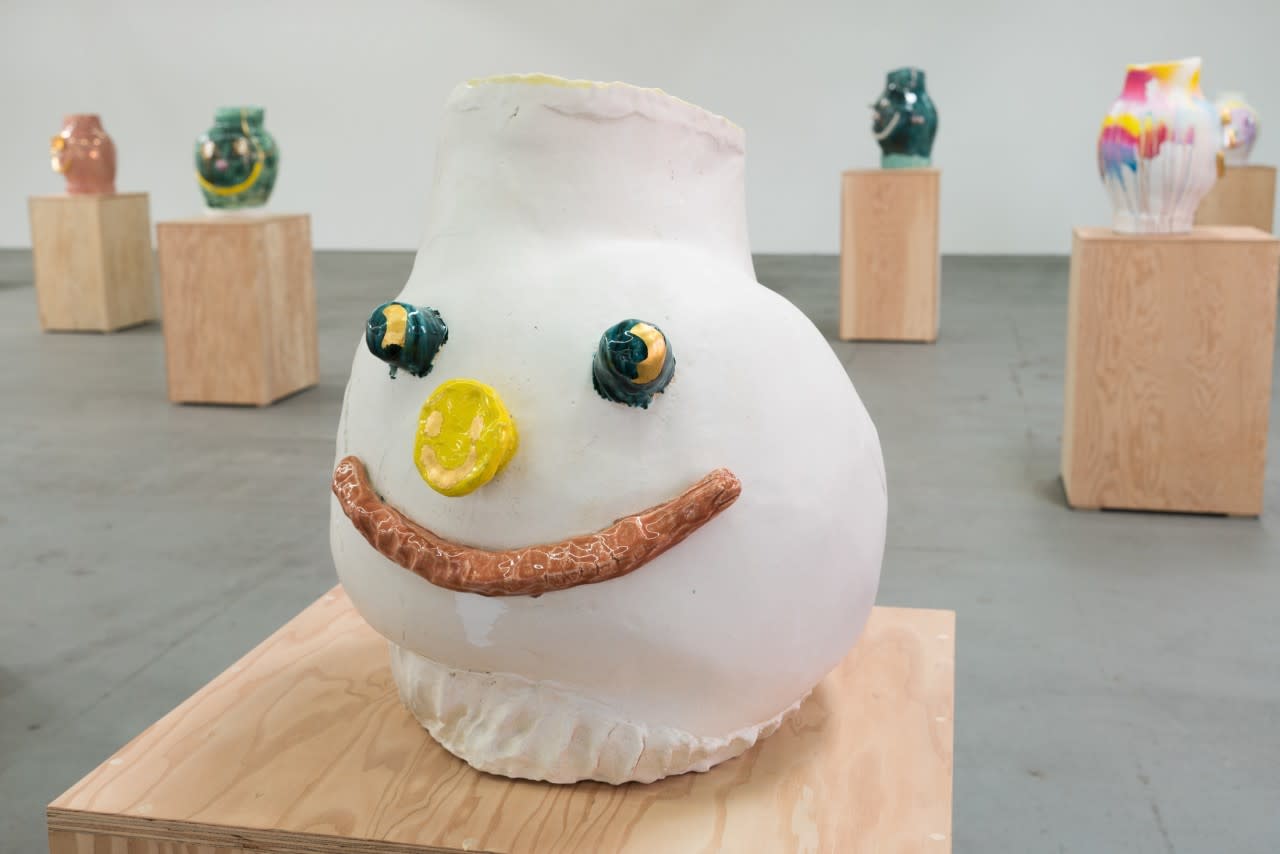 Dan McCarthy's "Facepots" are a delightful addition to the ceramic world. The rainbow coloured faces with stuck-on googly eyes, stretched-out smiles, cartoonish noses and larger-than-life personalities will be guaranteed to make you smile.
Reminiscent of the sunset on a Californian surf beach, they are vibrant, energetic and full of optimism. McCarthy likes to capture this free-spirited nature in the creative process. He enjoys working with the immediacy of clay, getting stuck in and seeing what forms evolve from the mess.
He says the process is quite a magical one, and he loves being involved in the positive transformation that happens in the kiln and within the extreme temperatures. We are certainly entranced by the ceramic wizardry Dan conjures in his kiln.
Dan McCarthy's Portfolio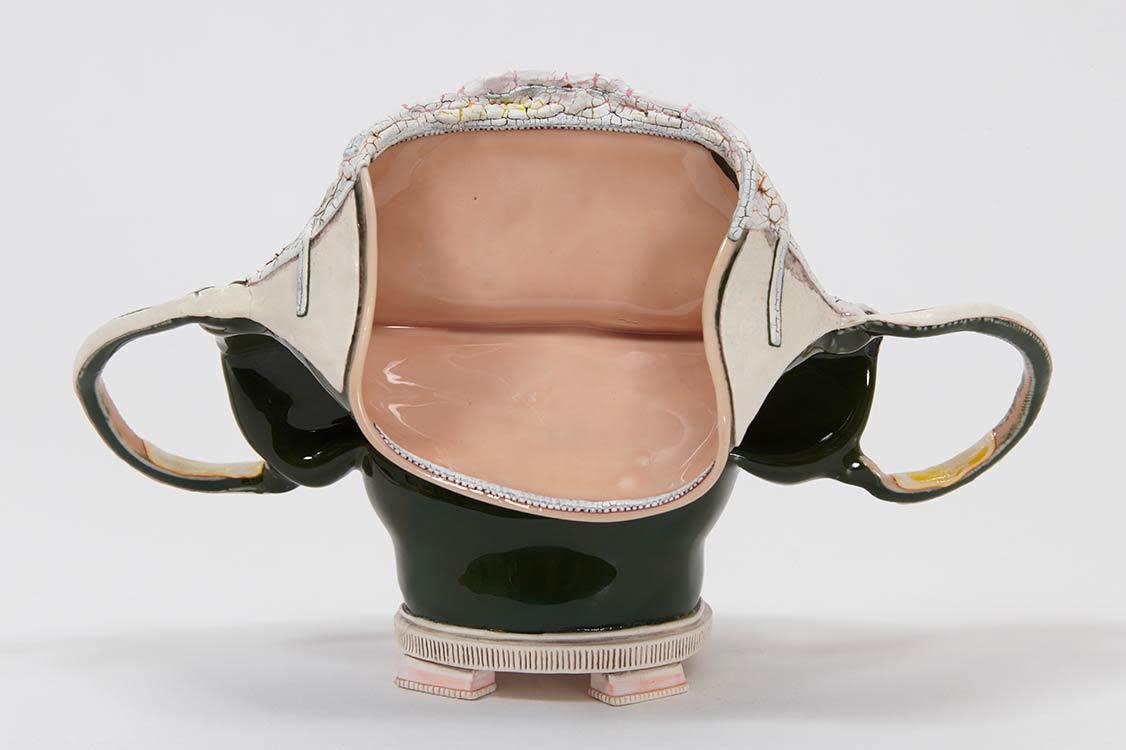 Kathy Butterly makes ceramics that are wobbly, distorted, crumpled, bent and twisted. Each one of her creations are as unique as the other and she really manages to expose the properties of clay.
Butterly makes the clay ooze, drip and leak, and after firing it in that state, can create some unusual biomorphic shapes. Her pieces range from handheld size, to nearly five feet tall; some are simple symmetrical domestic objects, others, more abstract, and some even intended as self-portraits.
Her work is characterized by thick viscous glazes, diverse surfaces and textures, a rich colour palette, usually ornately decorated, and has subtle suggestions of femininity. Butterly manages to continuously recreate, reinvent and redefine a historical, established medium, in a way that is different from what we have seen before.
Kathy Butterly's Gallery Portfolio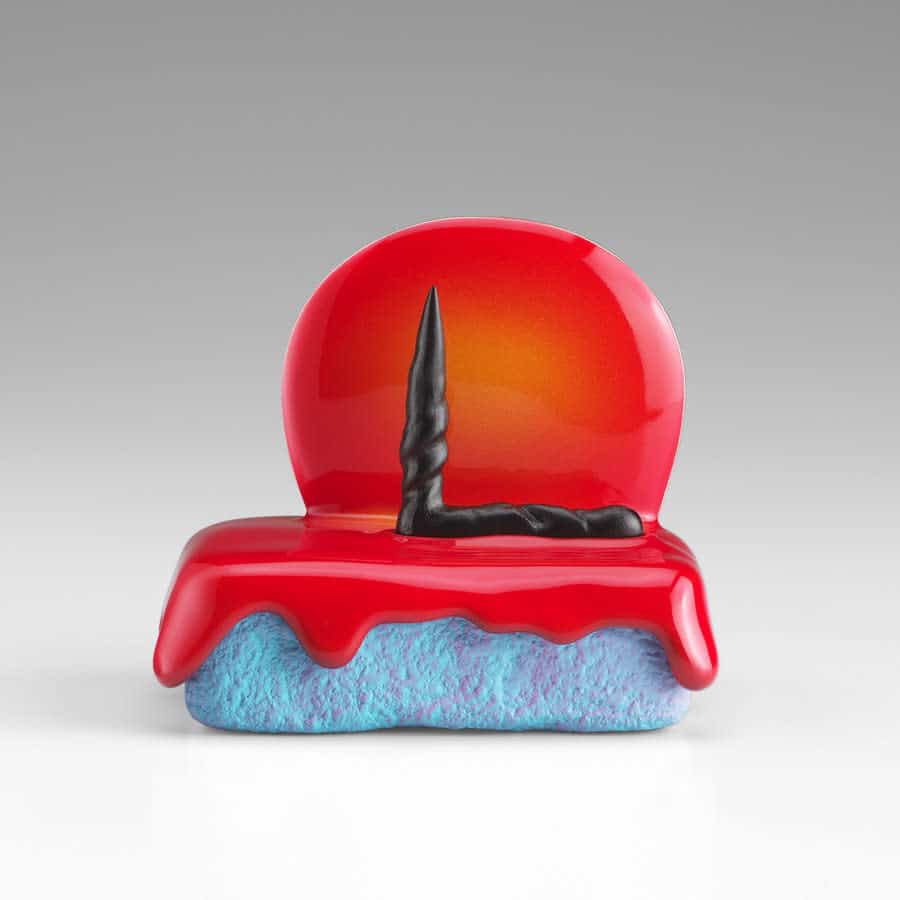 While Ron Nagle is certainly no newcomer to ceramics (he has been working with clay for over 50 years) and his experience shows Sculpting miniature pieces rich in color, with immaculate finishes and beautiful contrast in textures, his work fits into the Abstract Expressionism world, with a hint of Surrealism.
Inspired by the bold tones of Francis Bacon, and the drab olives of 17th century Japanese ceramics, Nagle has a mixed bag of styles. He says his work floats somewhere between landscape and still life, handmade and sleek, paintings and ceramics.
Nagel is less worried about categories, more about merging form and color to produce something innovative. And he certainly does—even half a century later, Nagel's intimate vessels reveal that the possibility of ceramic art has no limits.
Ron Nagle's Portfolio