Ready to scroll? We curated a collection of our favorite female photographers, illustrators, artists and designers—and it's long.
This is a list of 50 women making incredible work. To be honest, we don't need an excuse to highlight exceptional female talent, but it's International Women's Day and we know that numbers matter. When it comes to gender parity in creative industries, the numbers simply don't add up.
Study after study reveals the imbalance of representation and compensation for male and female artists. Although 50% of artists are female, less than 30% of gallery shows feature women's work (via NMWA). The highest price ever paid for a living female artist's work (Yayoi Kusama) is $28.2m. For a man? Jeff Koons' sculpture went for $58.4m.
The media is doing just as poorly as museums, galleries and auction houses. Less than 20% of reviews, interviews and even advertisements feature women in arts (via Art News).
Speaking of advertising, in 2012 only 3% of creative directors were female. The next year, it jumped to 11% after initiatives like the 3% Conference sprang into action. Hopefully that number will keep climbing so that it better reflects the 80% of women who control consumer spending.
At Format Magazine, we want to help even the score. Although t women is a drop in the bucket, to say the least, it's a start. And we want to continue to feature more and more women's work, even when it's not International Women's Day.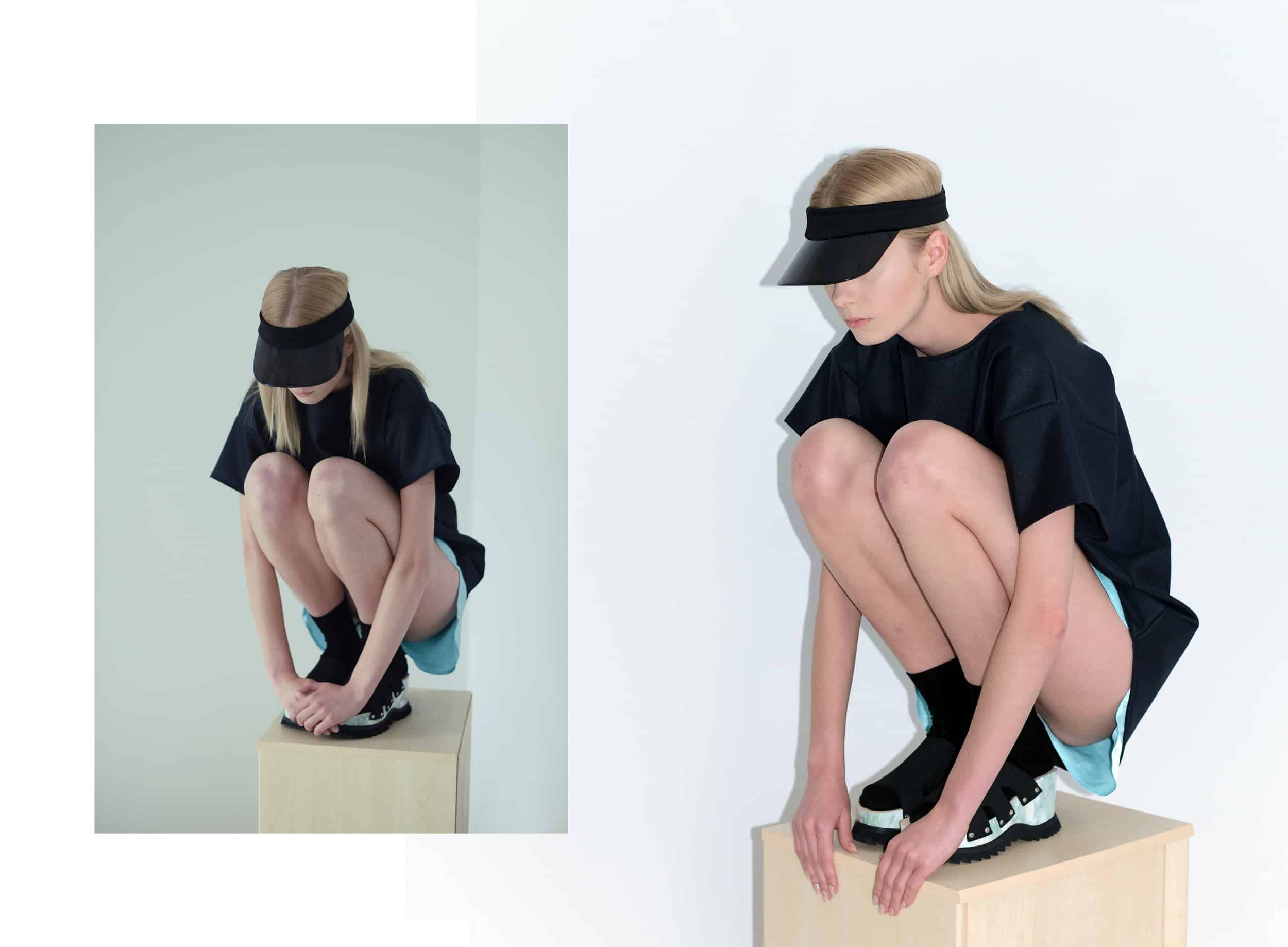 Name: Weronika Izdebska
Portfolio: http://www.ovors.com
Location: Łódź, Poland
Why We're Obsessed: If anyone can make athleisure look dark and mysterious, it's photographer Weronika Izdebska. Going from minimalist fashion shoots to foggy, wooded landscapes, Izdebska baths whatever happens to be in from of her lens in a curious wonder. There is always more going on than meets the eye. Don't miss Izdebska's video work, it's equally as bewitching.
Name: Pia Antonsen Rognes
Portfolio: http://www.piaarognes.com
Location: Trondheim, Norway
Why We're Obsessed: Visual artist Pia Antonsen Rognes is on to something. Constructing organs, brains and tissue out of fabrics such as satin and velvet, Antonsen Rognes brings beauty and awareness to the fascinating functions of the body. Stitching life-like sections of "skin" together, the viewer is invited to think about resilience and decomposition.
Name: Prue Stent
Portfolio: http://www.pruestent.com
Location: Melbourne, Australia
Why We're Obsessed: Beware, it's extremely hard to take your eyes off Prue Stent's work. The surreal photographs play with form and texture in a way that is utterly transfixing. From her clever Bush Babies series, to shrouded, Martha Graham-esque figures to her arresting black and white imagery, Stent's photographs are charming and bizarre. You might never look at fish eggs the same again.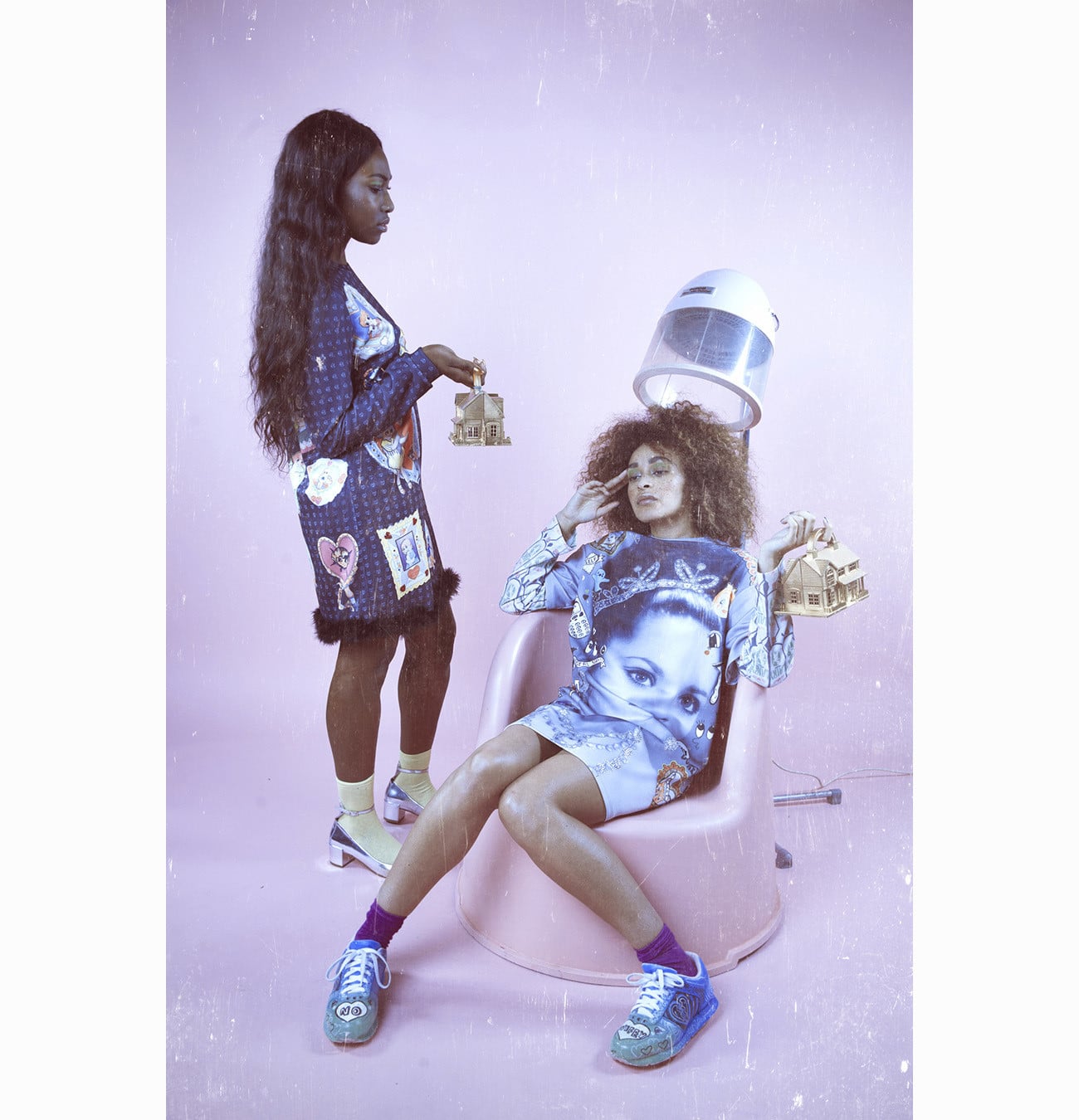 Name: Agnes Kotwinska
Portfolio: http://agneskotwinska.format.com
Location: London, UK
Why We're Obsessed: Photographer Agnes Kotwinska is as well-rounded as they come. Going from bubble gum-tinted fashion editorials to gritty Andrew W.K. documentation to photojournalism projects surrounding beefy, sweaty boxers training in the ring, her limits know no bounds. She even has her manicured paws in corporate, commercial and event work. Don't miss her "Two Little Dreamers" set for Zeum Magazine.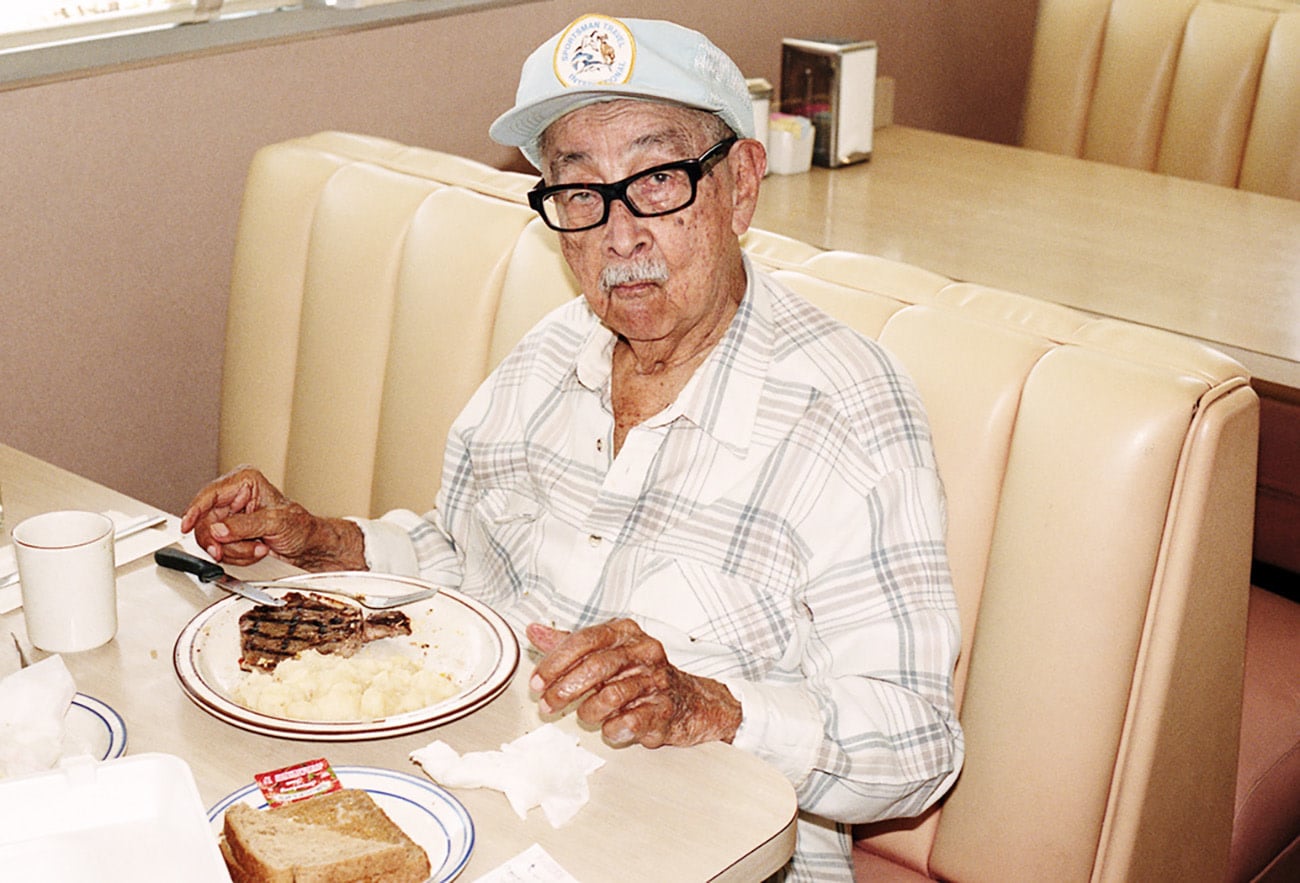 Name: Jenny Hueston
Portfolio: http://www.jennyhueston.com
Location: New York City, USA
Why We're Obsessed: Jenny Hueston is a photographer with the ability to tell whole histories with a singular image. From her documentation of high school life in Texas to a community in Cape Dorset, Hueston captures the human condition in a way that is compassionate and serene. Don't miss her series titled Senior America. It'll make your heart swell.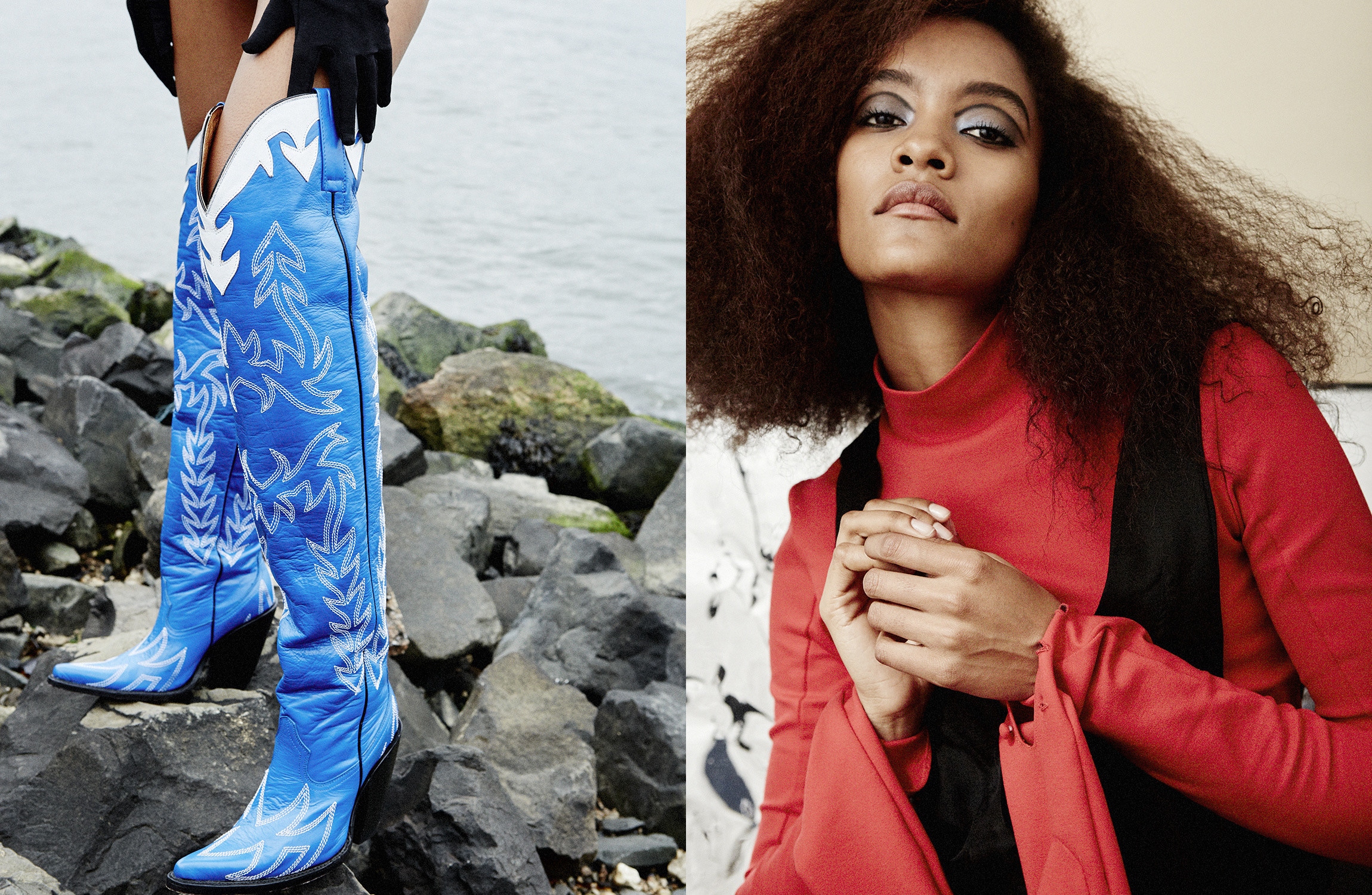 Name: Helene Eriksson
Portfolio: http://www.heleneriksson.net
Location: New York City, USA
Why We're Obsessed: Helen Eriksson is fierce. Capturing unique fashion for everyone from Oyster Magazine to Zeum to Contributor to Refinery29, Erikkson has a way of capturing print and texture in ways that will have your eyeballs singing praises. Aside from editorial work, the Swedish photographer also has a knack for simple, understated portraiture.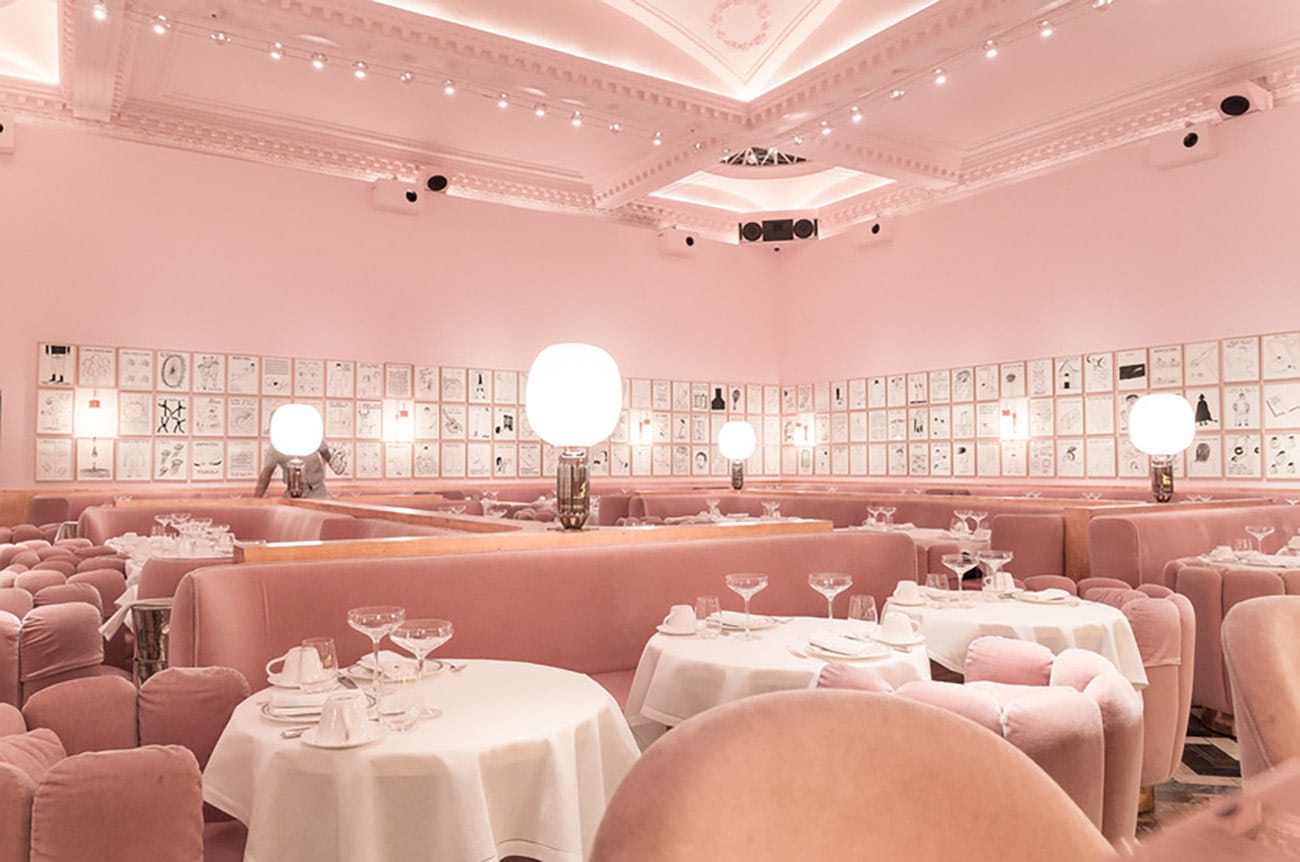 Name: Marioly Vazquez
Portfolio: http://www.mariamarie.com
Location: London, UK
Why We're Obsessed: Taking inspiration from the bright pastels of sunsets and spring flowers, photographer Marioly Vazquez presents a picture perfect world that plays on colour and texture. Working with simple, everyday objects, Vazquez constructs small scenes and layouts that are whimsical and bright. An expert at design and aesthetics, Vazquez could make even a wilted orchid look necessary.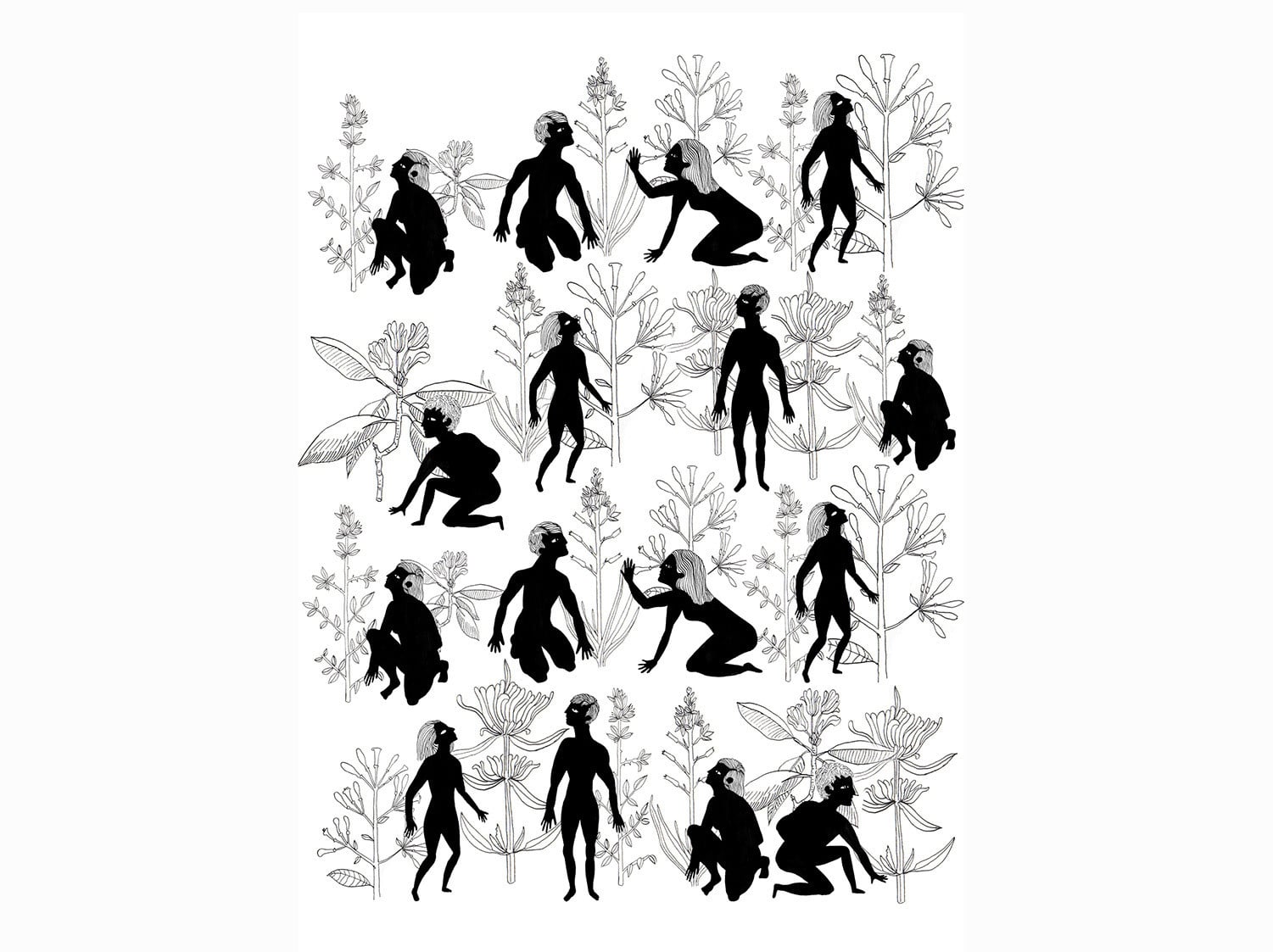 Name: Caroline Drogo
Portfolio: http://www.carolinedrogo.com
Location: Paris, France
Why We're Obsessed: Whatever illustrator Caroline Drogo is selling, we're buying. The Paris-based artist, who most often works with watercolours or simple pen and ink line drawings, has featured her tender images of plants and flowers on greeting cards and ceramics. From cheeky Napoleon Dynamite-featured work to folk-art inspired gardens, whatever springs from her inky paintbrush seems to turn to gold.
Name: Sarah Pabst
Portfolio: http://www.sarahpabst.com
Location: Buenos Aires, Argentina
Why We're Obsessed: A documentary photographer and painter, Sarah Pabst has a keen eye for intricate composition. Blending her tendency for shadowed photographs with a desire to engage and educate, Pabst has filled her portfolio with endearing and intelligent photographic works that mark important events across the globe (ex. La Salada Project pictured above) as well as simple portraits and cloudy landscapes.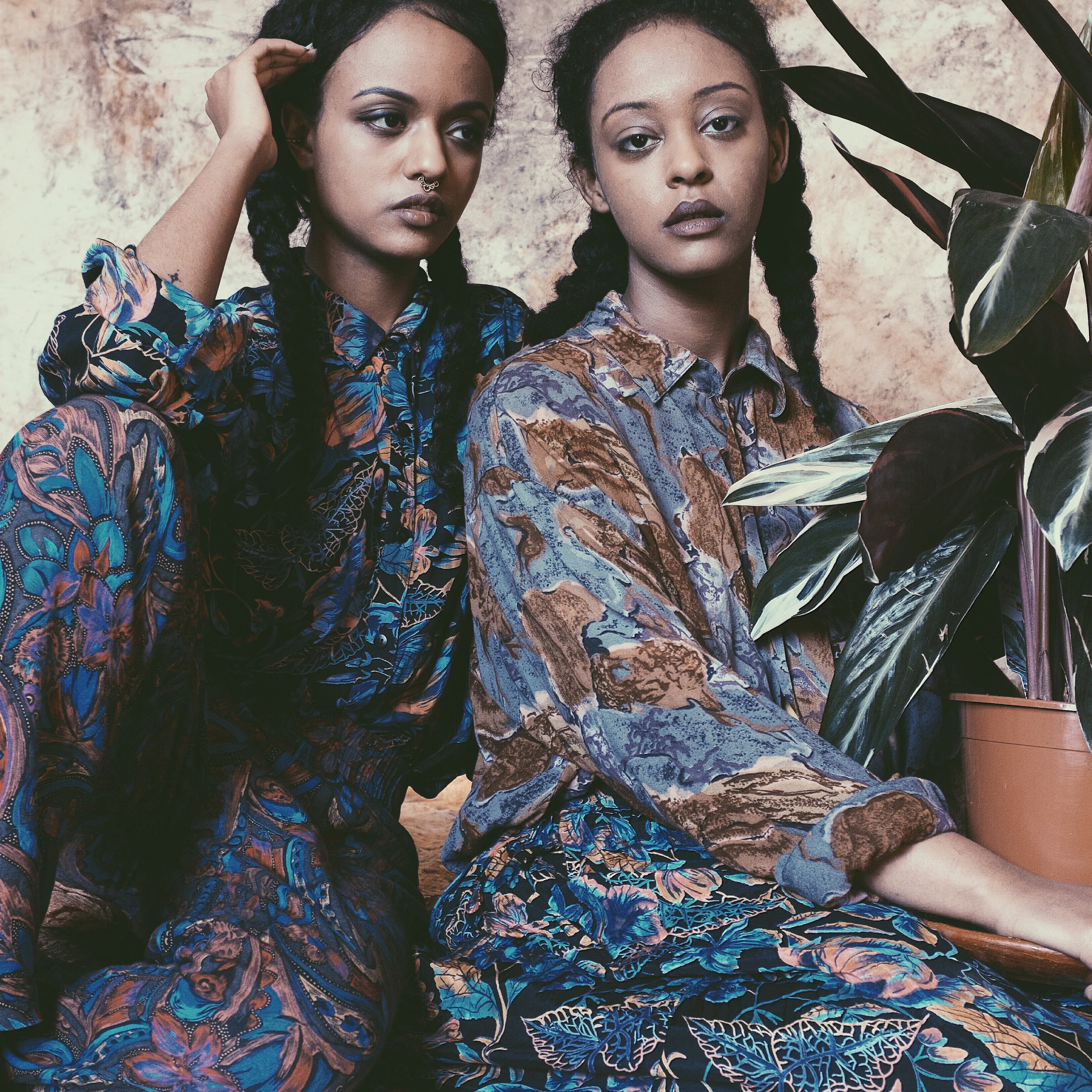 Name: Nadine Ijewere
Portfolio: http://www.nadineijewere.co.uk
Location: London, UK
Why We're Obsessed: The global influence in Nadine Ijewere's work creates a hearty experience for both your eyes and mind. Her work addresses cultural diversity between a person and their community. She's an emerging talent whose influence will only continue to grow.
Name: Kemi Mai
Portfolio: http://www.kemimai.com
Location: Manchester, UK
Why We're Obsessed: Visual artist Kemi Mai paints photorealistic portraits that deceive the eye. Playing with the rules of perception, Mai's paintings contain intricate detail and acute attention to light, creating work that practically glows. Her work has been featured in Juxtapoz, Artchipel and Ink & Arrows Magazine.
Name: Kelianne Anne MacCluskey
Portfolio: http://www.kelianne.com
Location: Savannah, Georgia
Why We're Obsessed: Photographer Kellianne Anne MacCluskey presents the human body in tender ways that practically sigh right off the screen. With a sunny colour palate of muted pastels and retro flash, MacCluskey creates work that highlights the loveliness in everything from men going for a dip in their gitch to a blue plastic bag.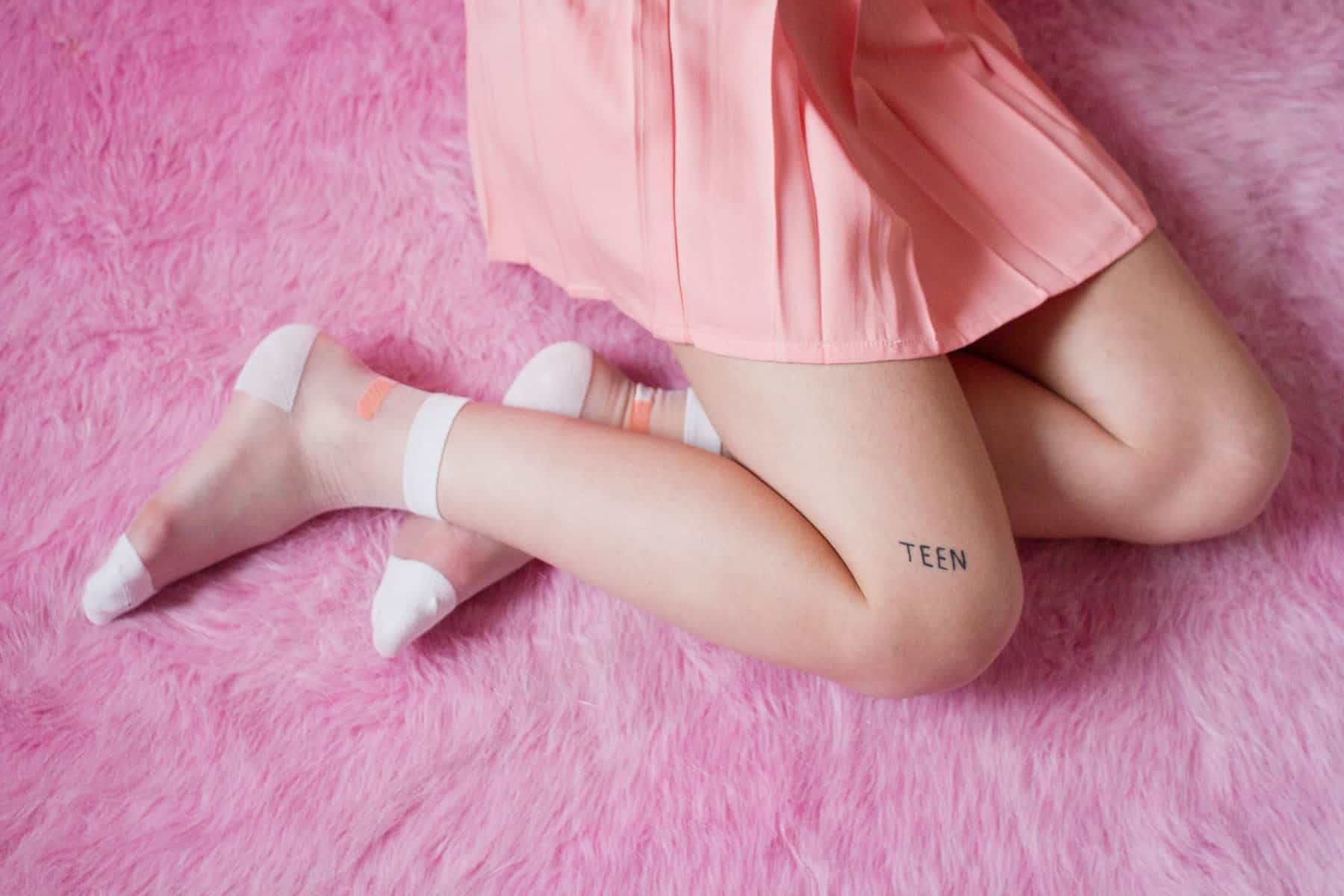 Name: Laurence Philomene
Portfolio: http://www.laurencephilomene.com
Location: Montreal, Canada
Why We're Obsessed: Welcome to the dreamy word of photographer Laurence Philomene. Filled with pastel skies, glitter-coated fingernails and the softest textures known to woman, Philomene creates a well-curated vision of modern femininity. From her still-lives of lollipops dusted with pubic hair to her delightful Dreams series involving sleeping bodies in various ethereal locations, Philomene has managed to bring humour and beauty to gender dynamics.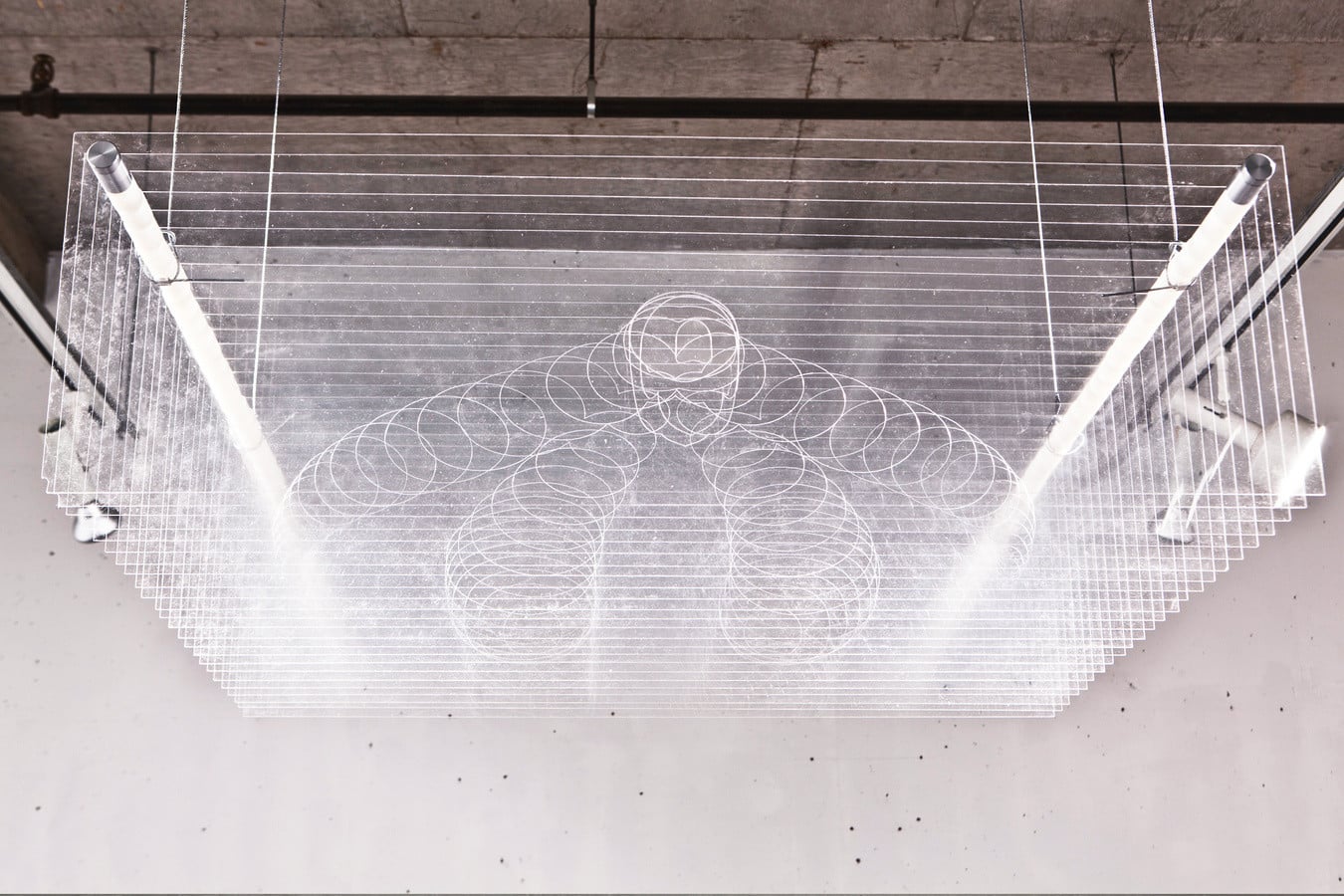 Name: Sophia Wallace
Portfolio: http://www.sophiawallace.com
Location: New York City, USA
Why We're Obsessed: Visual artist Sophia Wallace has tackled one of the greatest mysteries of human anatomy. In Invisible Sculpture (2014) Wallace addresses the ever enigmatic clitoris. Attempting to make tangible an organ that is mostly absent in representation, Wallace has utilized negative space to illuminate the power this organ wields. The American artist's work has been exhibited at Taschen Gallery and Kunsthalle Wien Museum, as well as Art Basel Miami.
Name: Jessica Lehrman
Portfolio: http://www.jessicalehrman.com
Location: New York City, USA
Why We're Obsessed: Striking and intimate, Jessica Lehrman's photos transcend set shots and turn the attention to timing, expert composition and the nebulous necessity of luck. Capturing the glimmers of connection and tension between celebrity and admirer, police force and protester, Lehrman breaches the gap between viewer and subject. (Bonus: Watch Lehrman in our InFrame documentary series.)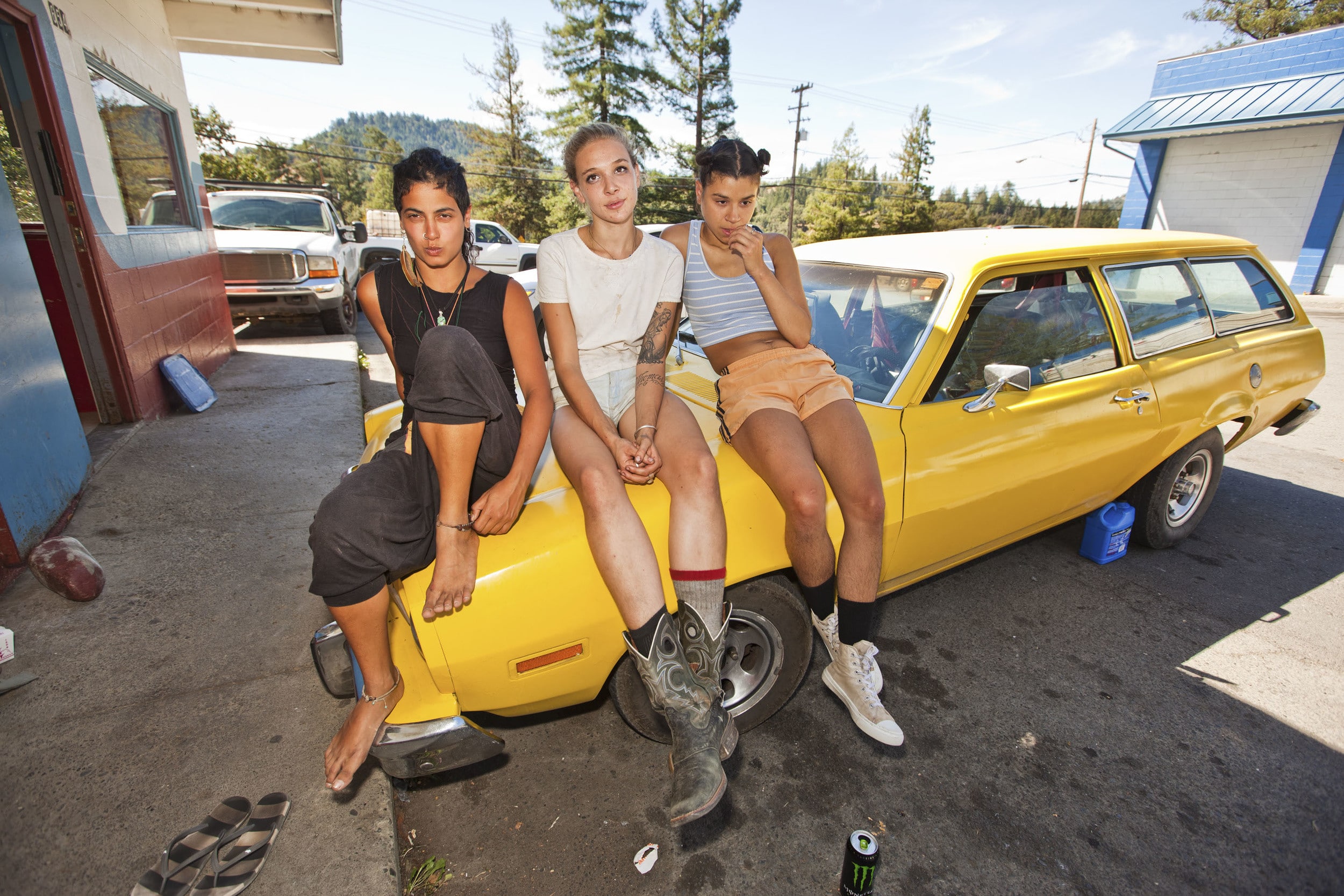 Name: Rachel Bujalski
Portfolio: http://www.rachelbujalski.com
Location: Los Angeles, USA
Why We're Obsessed: Rachel Bujalski is a storyteller. Taking portraits of technology drifters and individuals who prefer life off the grid, Bujalski weaves her subject's personality in with their image, creating a poignant depiction of other lives and other paths. In her less candid work, Bujaski's images are reminiscent of Edward Hopper paintings, all ominous shadows and cold spotlights on even colder looking women. One thing is consistent though, cars and babes belong together like coffee and cigarettes.
Name: Francesca Allen
Portfolio: http://www.francesca-allen.co.uk
Location: London, UK
Why We're Obsessed: Every human should have the opportunity to have their portrait taken by Francesca Allen. Born with an innate talent for making even the most glamorous editorial shoot seem intimate, Allen's subjects are always portrayed as individuals, each one unique. Her work has been featured in i-D, It's Nice That and Dazed Digital.
Name: Nadia Von Scotti
Portfolio: http://nadiavonscotti.format.com
Location: Cape Town, South Africa
Why We're Obsessed: Photographer Nadia Von Scotti makes any adventure seem glamourous. Whether it involves traipsing through the desert, climbing mossy cliffs or swimming through fresh water, Von Scotti's photographs ooze relaxed cool. Snapping beautiful people in cozy knits and denim like there's no tomorrow, the Cape Town-based photographer is ideal inspiration for your next glamping excursion.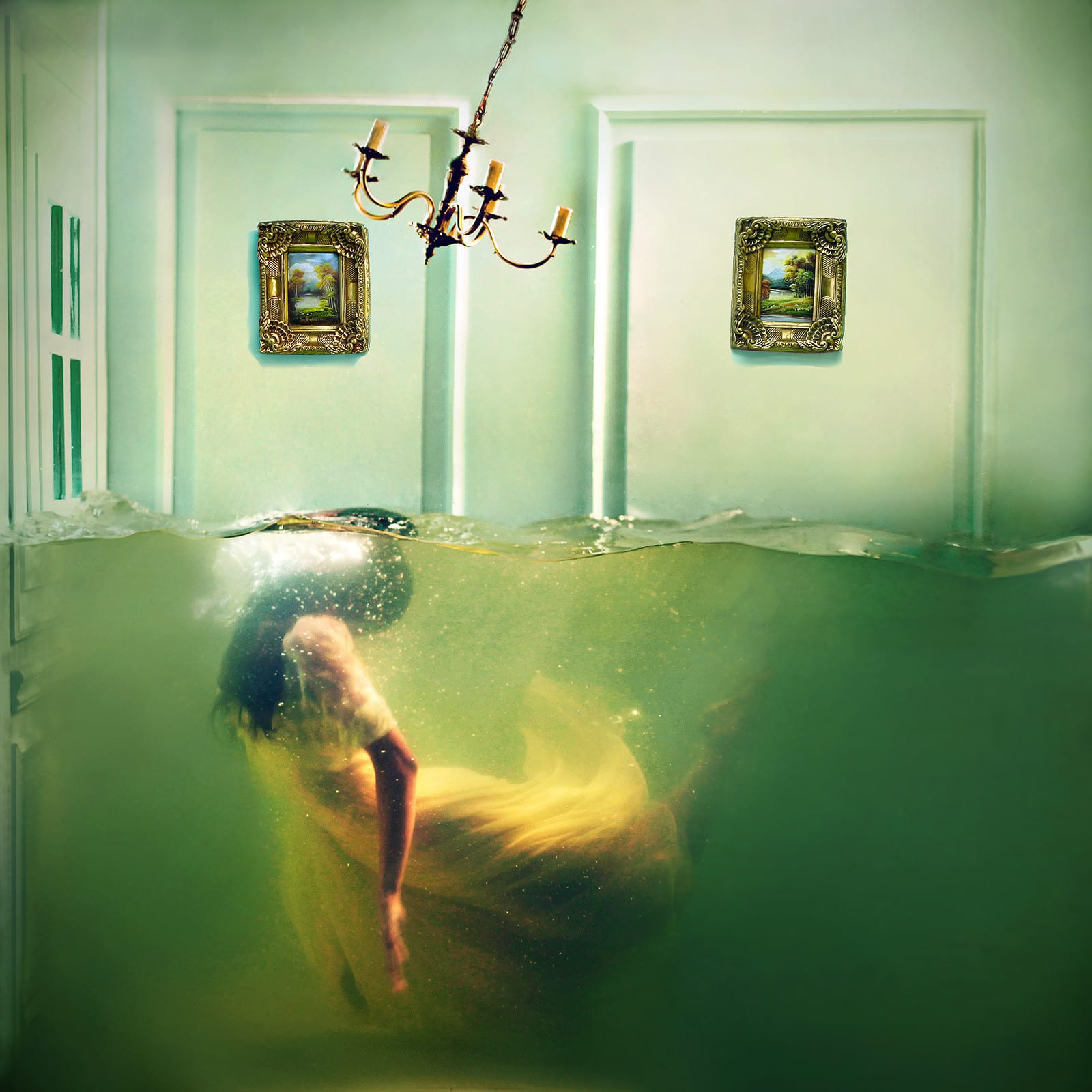 Name: Lara Zankoul
Portfolio: http://www.larazankoul.com
Location: Lebanon
Why We're Obsessed: Lara Zankoul's photographs are the epitome of a modern fairytale. Often featuring swans, oversize teacups and dollhouse sets, Zankoul plays with the viewer's perception of reality. In her series The Unseen, the Lebanese photographer plays with water to create interesting juxtapositions. Zankoul's fantastical work has been exhibited in galleries in Dubai, Beirut and London.
Name: Lily Qian
Portfolio: http://www.lily-qian.com
Location: New York City, USA
Why We're Obsessed: Lily Qian mixes old school with new school to create lifestyle illustrations that have caught the attention of L'Oreal, Bergdorf Goodman and Erin Fetherston. She works with watercolor, ink, charcoal, and acrylic on all kinds of surfaces like fabrics, paper, cardboard and alternative photography prints.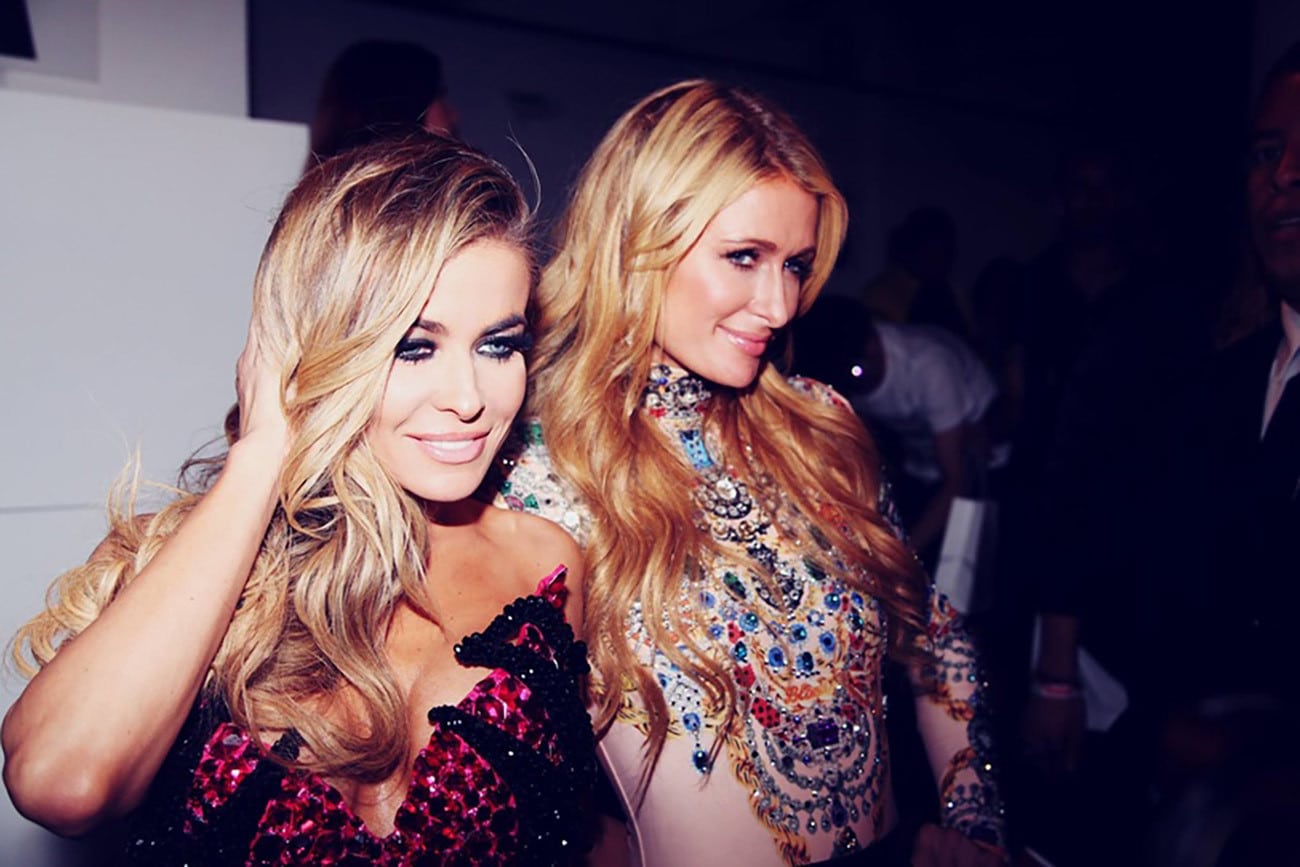 Name: Lauren Engel
Portfolio: http://www.engelauren.com
Location: New York City, USA
Why We're Obsessed: Lauren Engel's photographs scream fashion in all its lanky, tanned glory. From her high-voltage subject matter (Gigi Hadid, Cara Delevigne and the Biebs, just to name a few) to her flash-happy party pics, Engel knows just how to make life look glamourous. And who doesn't want that?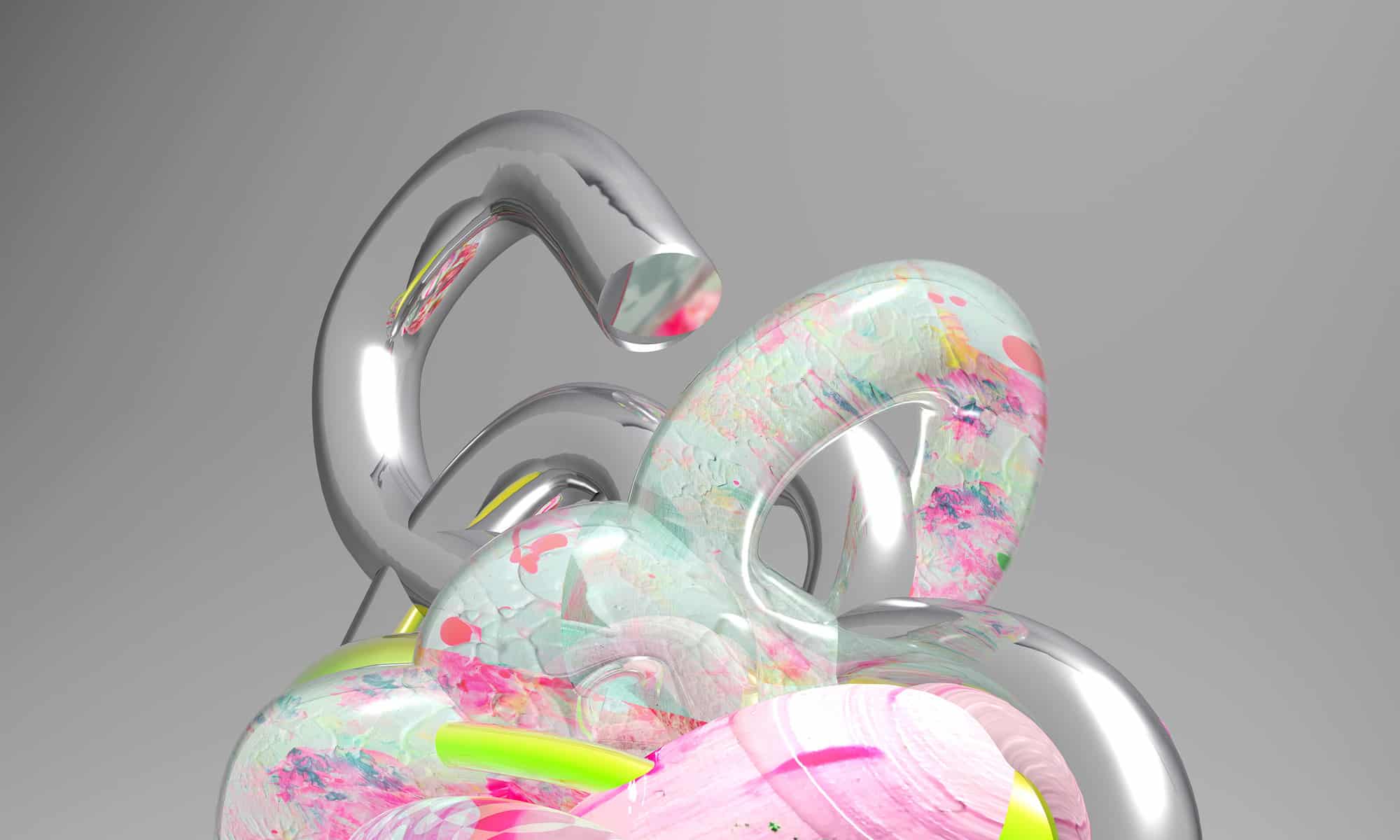 Name: Dahae Song
Portfolio: http://www.songdahae.com
Location: Toronto, Canada
Why We're Obsessed: What does it mean to be a human in a digital age? Visual artist Dahae Song seeks the answer to this difficult question. By creating paintings and drawings and then manipulating them through 3D and 2D printers, Song is able to demonstrate how we re-create ourselves with the aid of virtual reality.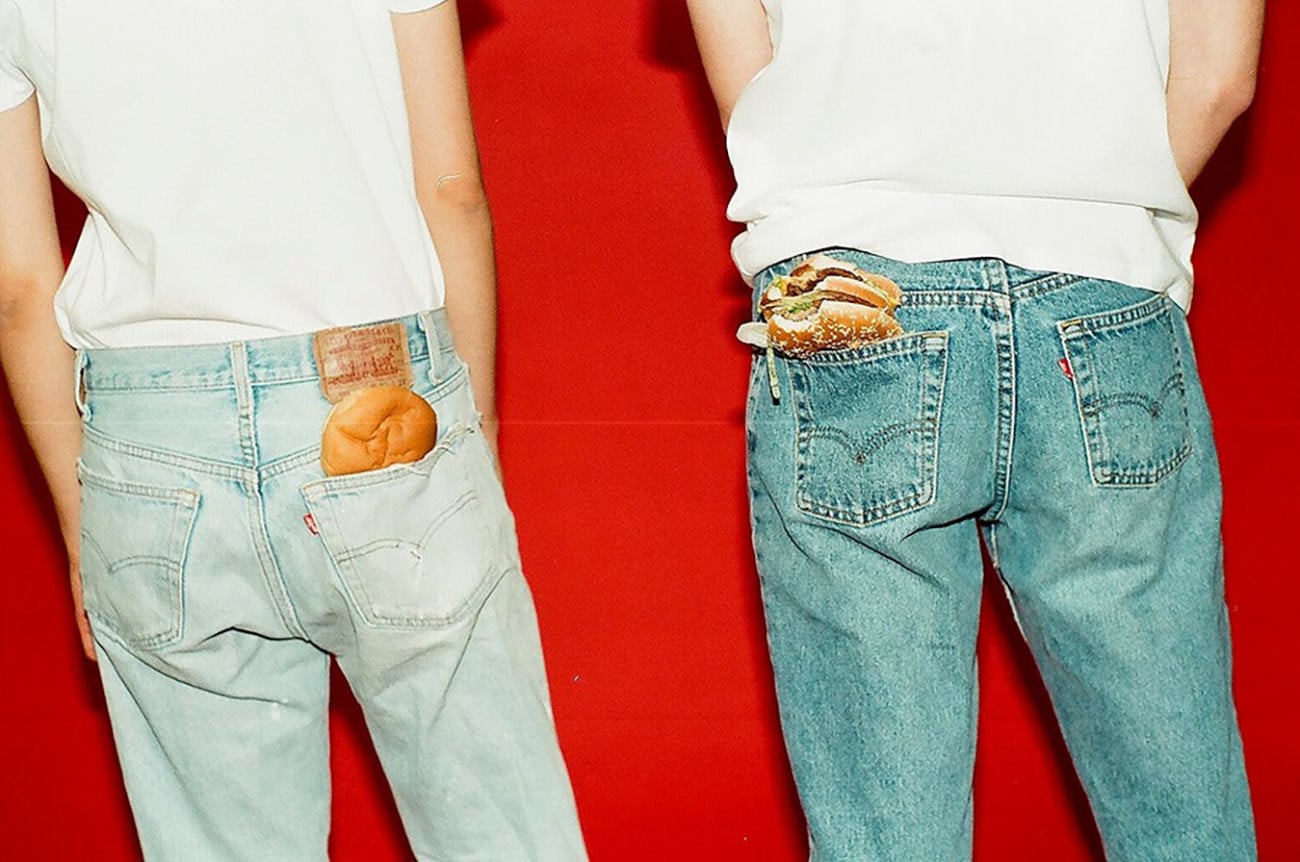 Name: Maya Fuhr
Portfolio: http://www.mayafuhr.com
Location: New York City, USA/Toronto, Canada
Why We're Obsessed: Follow Maya Fuhr on Instagram and you'll discover that her cool, grungy photographs make you stop scrolling through your feed every time. Suddenly you'll realize the arresting beauty of dirty denim under a flash bulb or a single aloof look. Whether she's shooting fashion for Vice, musicians for The Fader or collaborating with other female artists on conceptual projects, Fuhr makes photography in her own distinct style.
Name: Paoloa Vivas
Portfolio: http://misspvivas.com
Location: London, UK
Why We're Obsessed: There is an art to taking the perfect portrait. Between pose and expression there also lies the connection and understanding between model and photographer. For Paoloa Vivas, this point of contact is bold and inescapable, allowing for dynamic photos that glow with attitude and personality. Mix that with interesting details and artfully arranged sun spots and you're left with some seriously stunning visuals.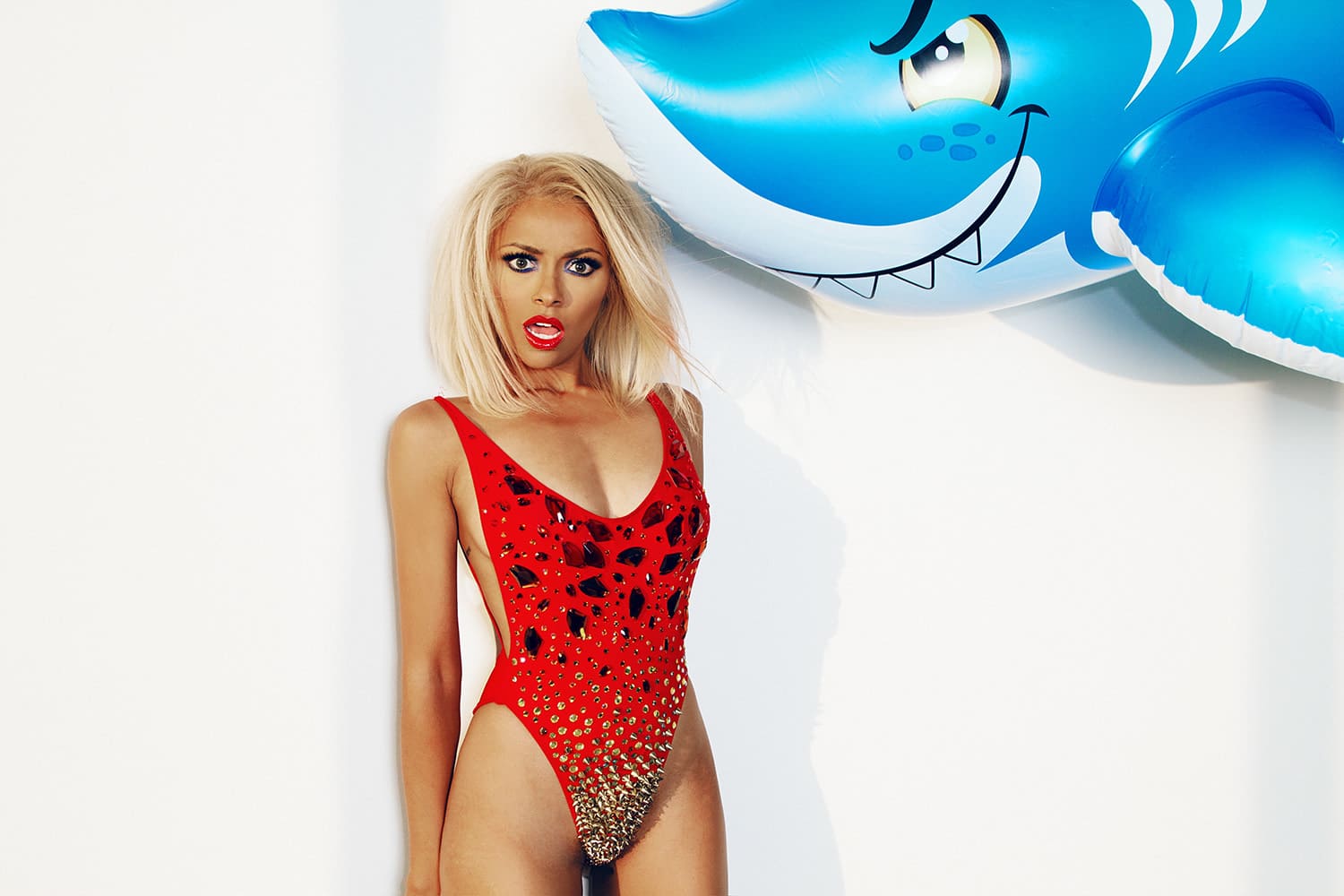 Name: Solmaz Saberi
Portfolio: http://www.solmazsaberi.com
Location: Los Angeles, USA
Why We're Obsessed: High gloss doesn't even begin to describe Solmaz Saberi's aesthetic. Her photos of perfectly groomed humans practically pop from the page with all the power illuminator and neon matte lipstick can wield. Which is a lot. Bold, vibrant and glistening, Saberi's photos will have you practicing how to touch your face softly in every mirrored surface you encounter. (Bonus: Watch Saberi in our InFrame documentary series.)
Name: Polly Brown
Portfolio: http://www.pollybrown.info
Location: London, UK
Why We're Obsessed: You know those kids that walk around with a magnifying glass glued to their eye? That was probably Polly Brown. The photographer zooms in close to everyday objects such as office plants, rocks on the sidewalk or a singular shoulder blade, and the results are beautifully peculiar. Brown has also lent her artistic eye to the likes of Givenchy, AnOther Magazine and Frieze Art Fair.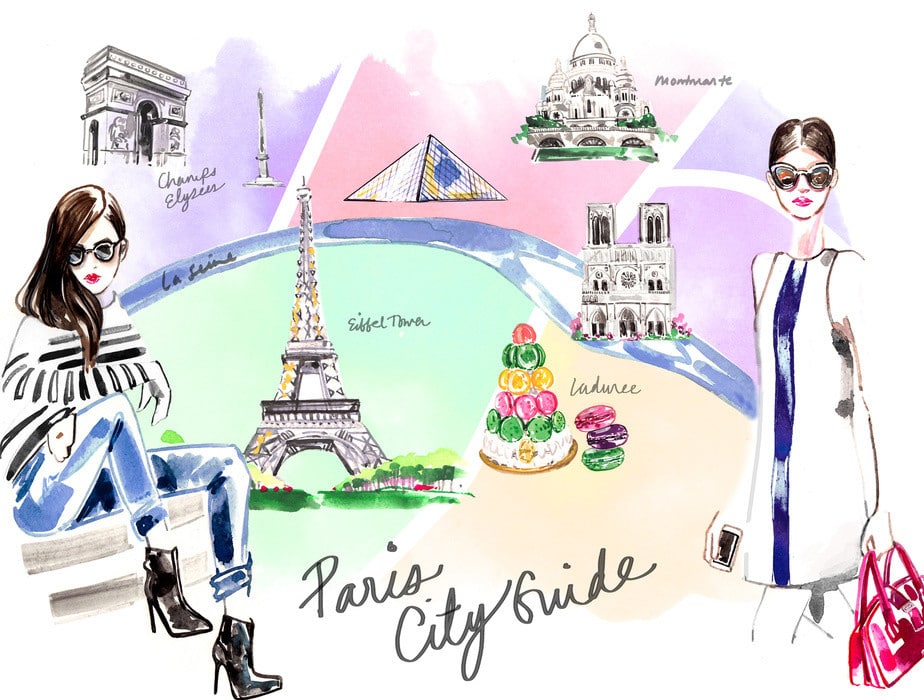 Name: Meagan Morrison
Portfolio: http://www.meaganmorrison.com
Location: New York, USA
Why We're Obsessed: Move over Garance Doré, Meagan Morrison is here. Holding commissions with such power houses as Vanity Fair, Harper's Bazaar and Calvin Klein, Morrison's elegant illustrations of stylish women are taking over the fashion world and it's the best thing since sliced bread. An expert at the aptly placed ink splotch, Morrison's colourful ladies demand the spotlight.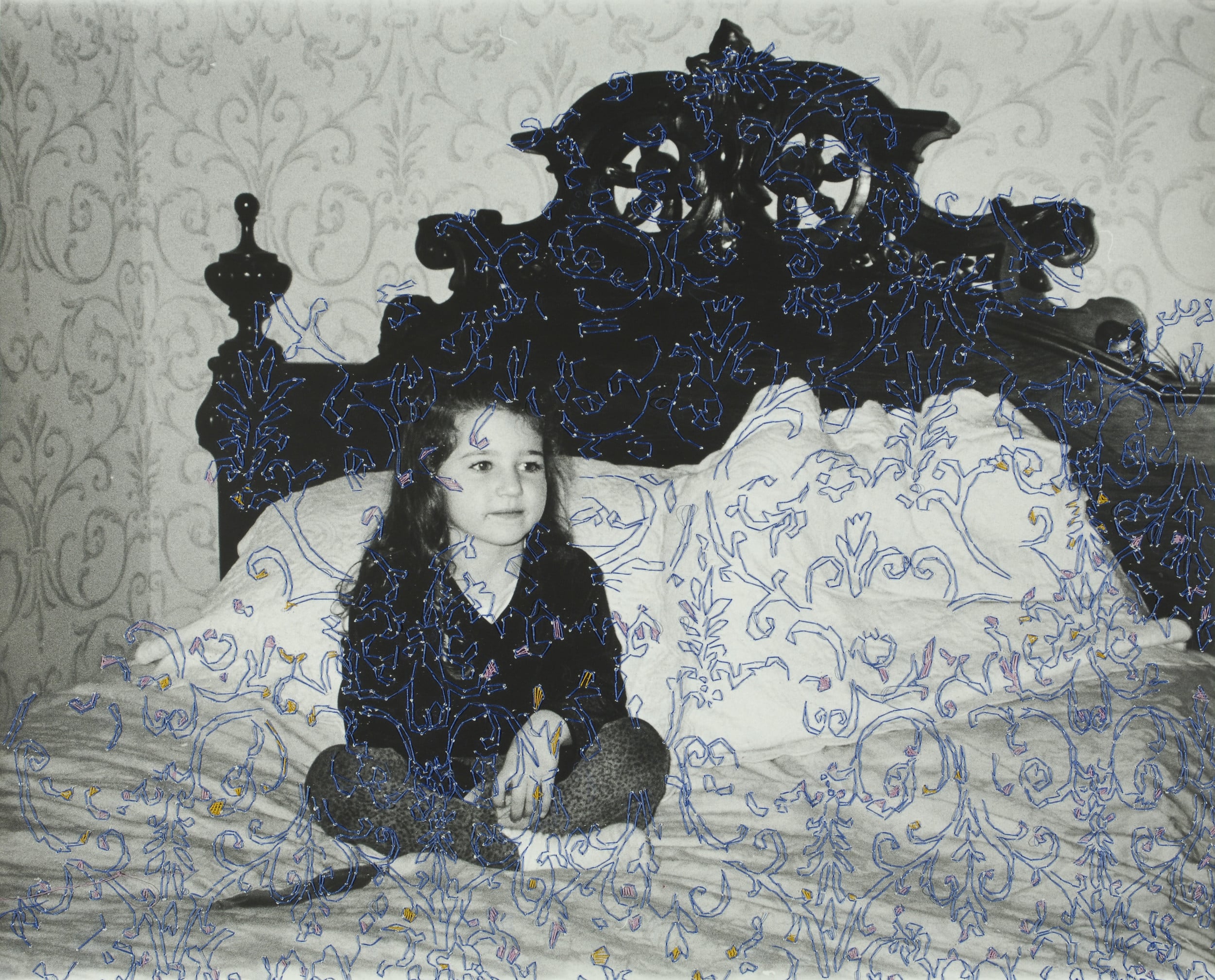 Name: Melissa Zexter
Portfolio: http://www.melissazexter.com
Location: New York City, USA
Why We're Obsessed: Combining the slow, meditative practice of hand embroidery with the instant satisfaction of modern photography, artist Melissa Zexter explores ideas around identity and representations of femininity. Zexter's traditional black and white portraits appear timeless, the delicate thread lines adding an element of supernatural looking powers. Her work has been exhibited across the states and featured in publications such as BUST and New York Magazine.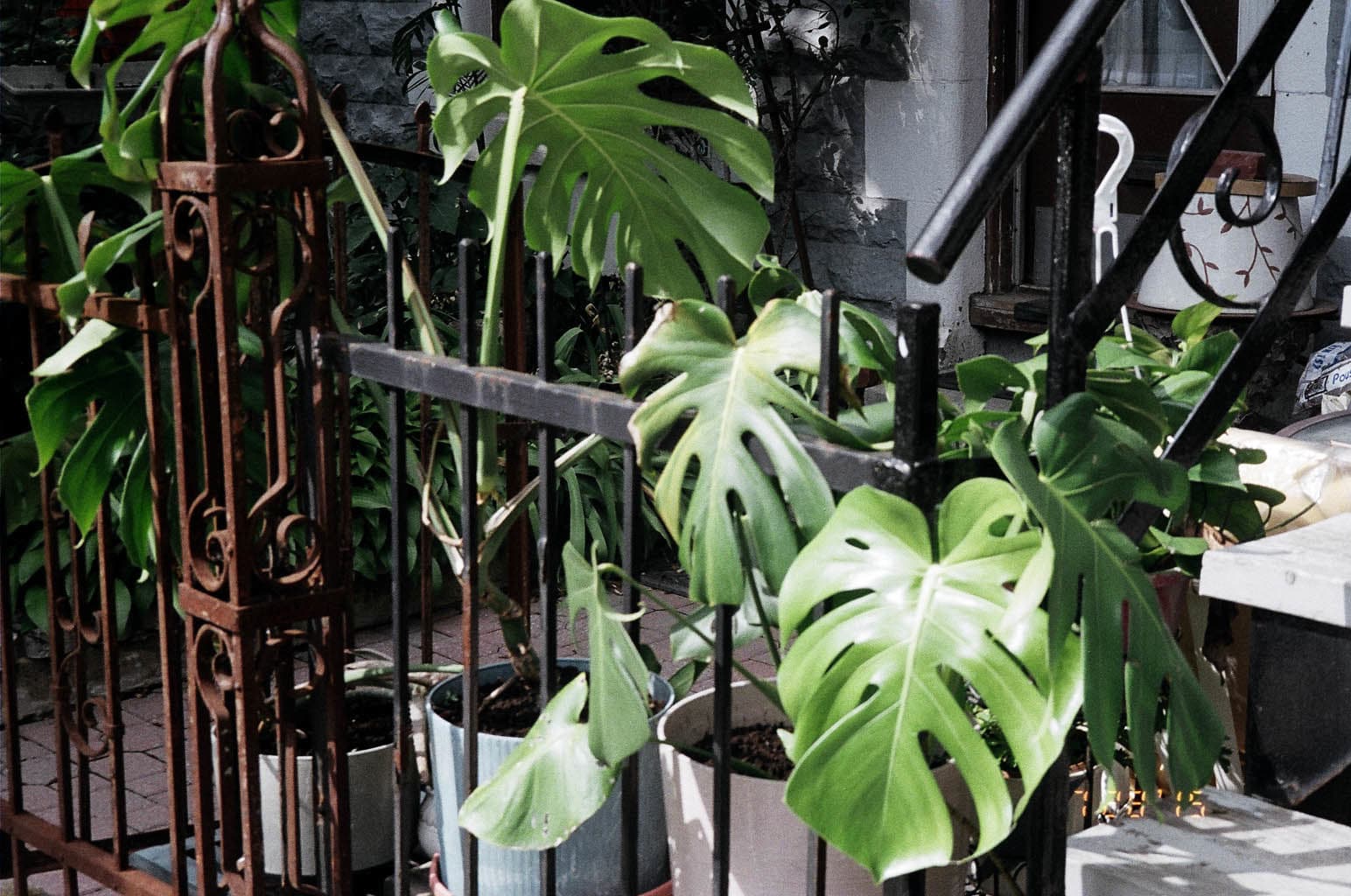 Name: Rima Sater
Portfolio: http://www.rsater.com
Location: London, Canada
Why We're Obsessed: It's a rare treat to look at an artist's profile and not only be enamoured by their work, but also by their sense of humour. This is the case with photographer Rima Sater. Having project titles such as These are Colourful IRL and In Sprite of Everything, Sater captures everything from vibrant palm leaves to a dirty jelly sandal with a simple awareness and architectural composition that is both calculated and enduring.
Name: Mandy-Lyn Antoniou
Portfolio: http://www.mandy-lyn.com
Location: Los Angeles, USA
Why We're Obsessed: Mandy-Lyn is cool. Like, really cool. Not only does the L.A.-based photographer have a whole folder of sunny, bleached-out portraits titled Babes but she also makes posters for punk shows, curates cassette mixtapes with titles like the Cramps-inspired i fell in love with a teenage werewolf, and has snapped the likes of Marcel Castenmiller, Yukon Blonde and White Lung. Not to mention her collaborations with Huf Worldwide, Altamont Apparel and Vans Womens.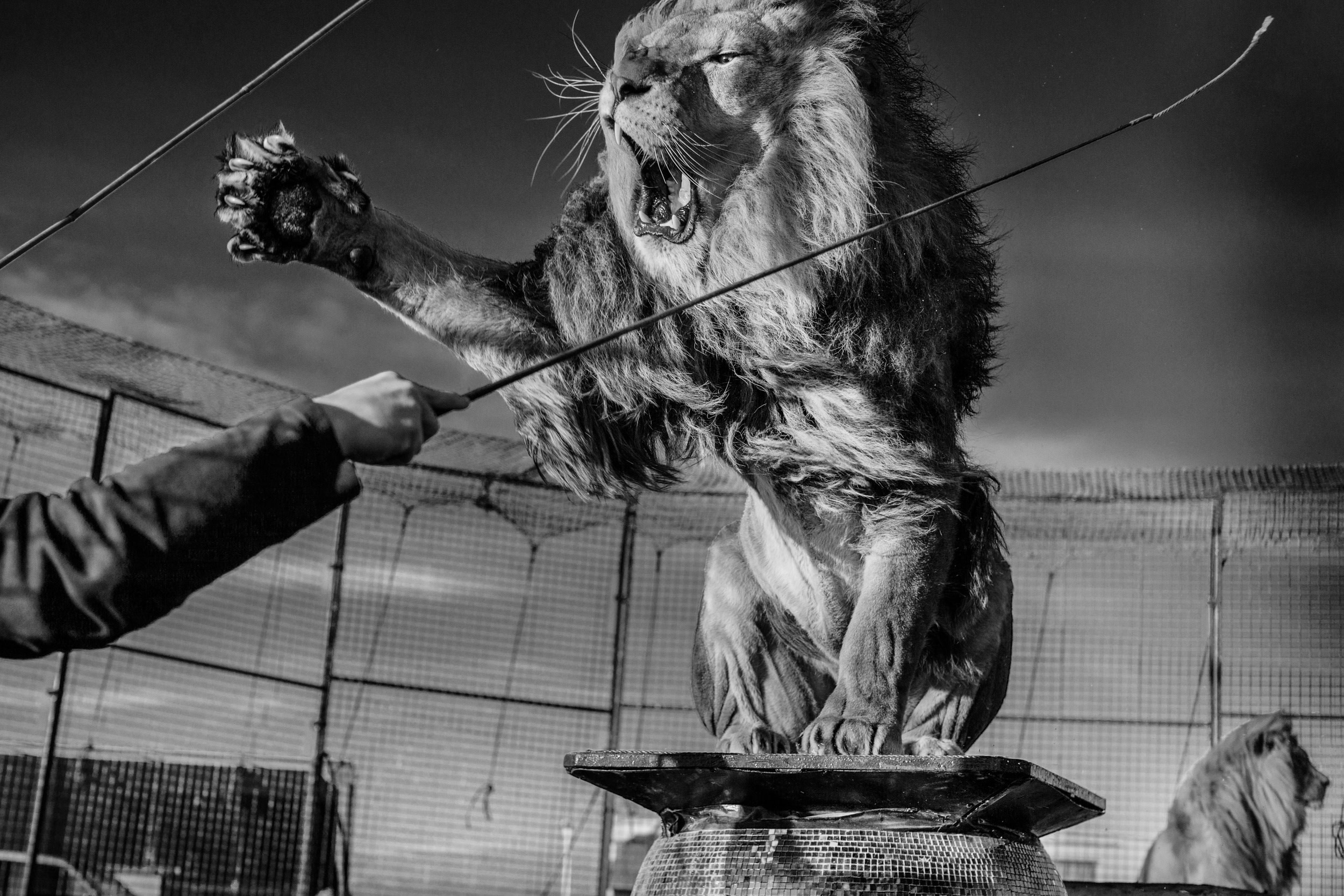 Name: Matilda Temperley
Location: London, UK
Why We're Obsessed: It's refreshing to see grandiose imagery in the age of the simple, Instagram-ready snap. From circus performers decked out in full clowning gear to Ophelia-type women floating in boats in a reedy pond, photographer Matilda Temperley's editorial work is epic without being distant. Contributing her extravagant eye to publications such as Purple Magazine, The Guardian and Vogue, Temperley captures the dramatic side of life.
Name: Julia Morozova
Portfolio: http://www.juliamorozova.com
Location: Turin, Italy
Why We're Obsessed: Photographer Julia Morozova makes listless look good. Whether viewing ballerinas sitting idly in romantic tutus or young women lying on floral couches, the Italian photog navigates colour and shadow play in a way that is both striking and feminine. Morozova's work has been featured in Design Scene, Papercut Magazine and Vogue Italia.
Name: Nadia Ryder
Portfolio: http://www.nadiaryder.co.uk
Location: London, UK
Why We're Obsessed: Nadia Ryder has an eye for style. From editorials in Teeth and Sicky magazines to snapping off-duty models and it-girls mulling outside fashion week hot spots, Ryder navigates a highly documented world with originality. With a broad range of clients tuning in to her clean aesthetic, Ryder is on the verge of something big.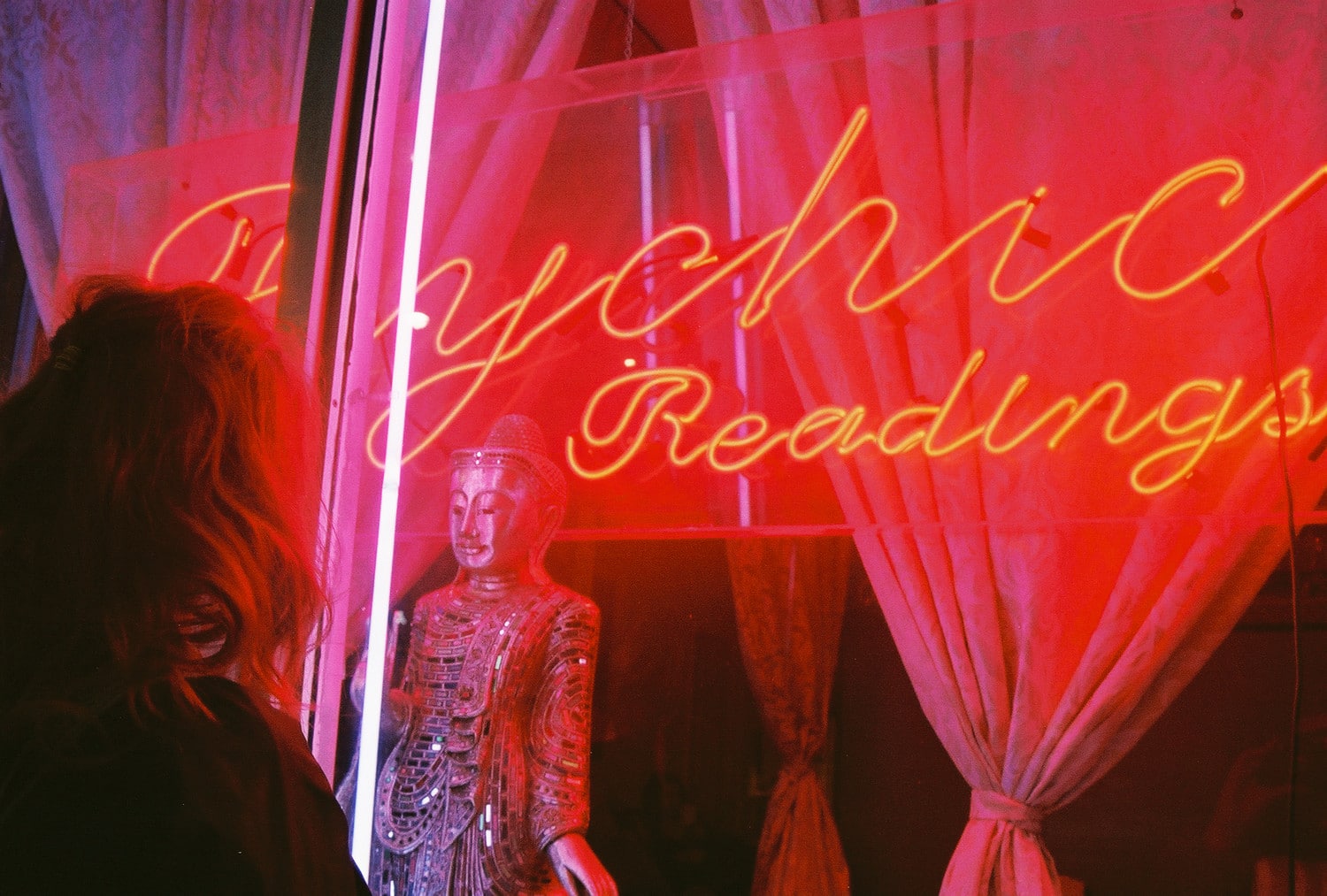 Name: Laura Lynn Petrick
Portfolio: http://www.lauralynnpetrick.com
Location: Toronto, Canada
Why We're Obsessed: You don't have to have your head in the clouds to be dreaming. For photographer Laura Lynn Petrick, having the balance of work that is both grounded and serene is a breath of fresh air. Playing with the coloured light of sunsets, moon glow and neon, Petrick creates stunning imagery that makes you want to jump in your car and leave the city. Her work has been featured in Nylon Magazine, Dazed and Confused and DIY Magazine. Oh, and her portraits of Mac De Marco are pretty cute.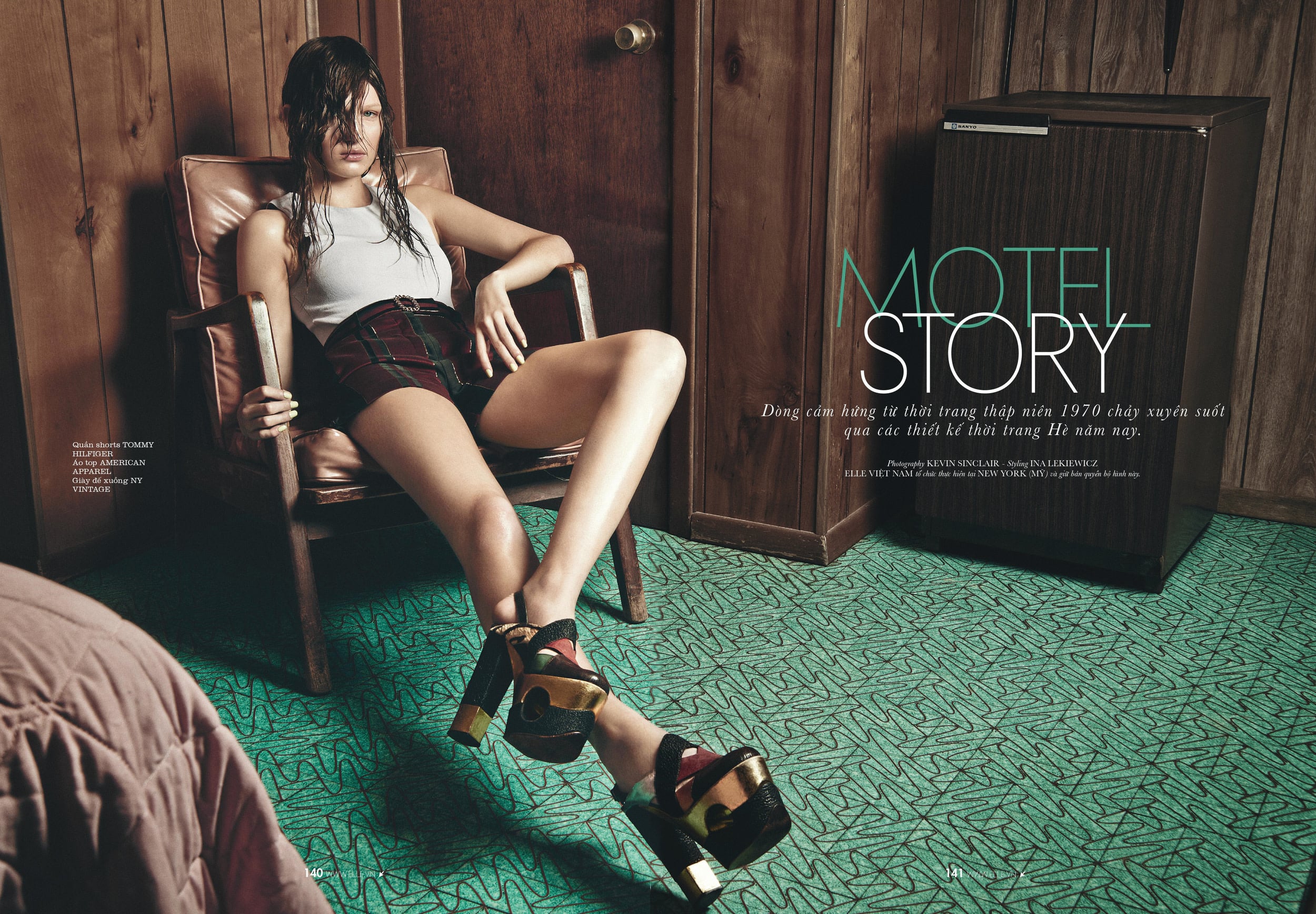 Name: Ina Lekiewicz
Portfolio: http://www.inalekiewicz.com
Location: London, UK
Why We're Obsessed: Ina Lekiewicz brings sleazy, greasy glamour to high fashion spreads. Snapping languid models for the likes of Vogue, Elle and Harper's Bazaar, Lekiewicz has more magazine covers on her resumé than most photographers could dream of. Her editorial work is some of the best though. Slick haired models dancing in windy fields, yes please.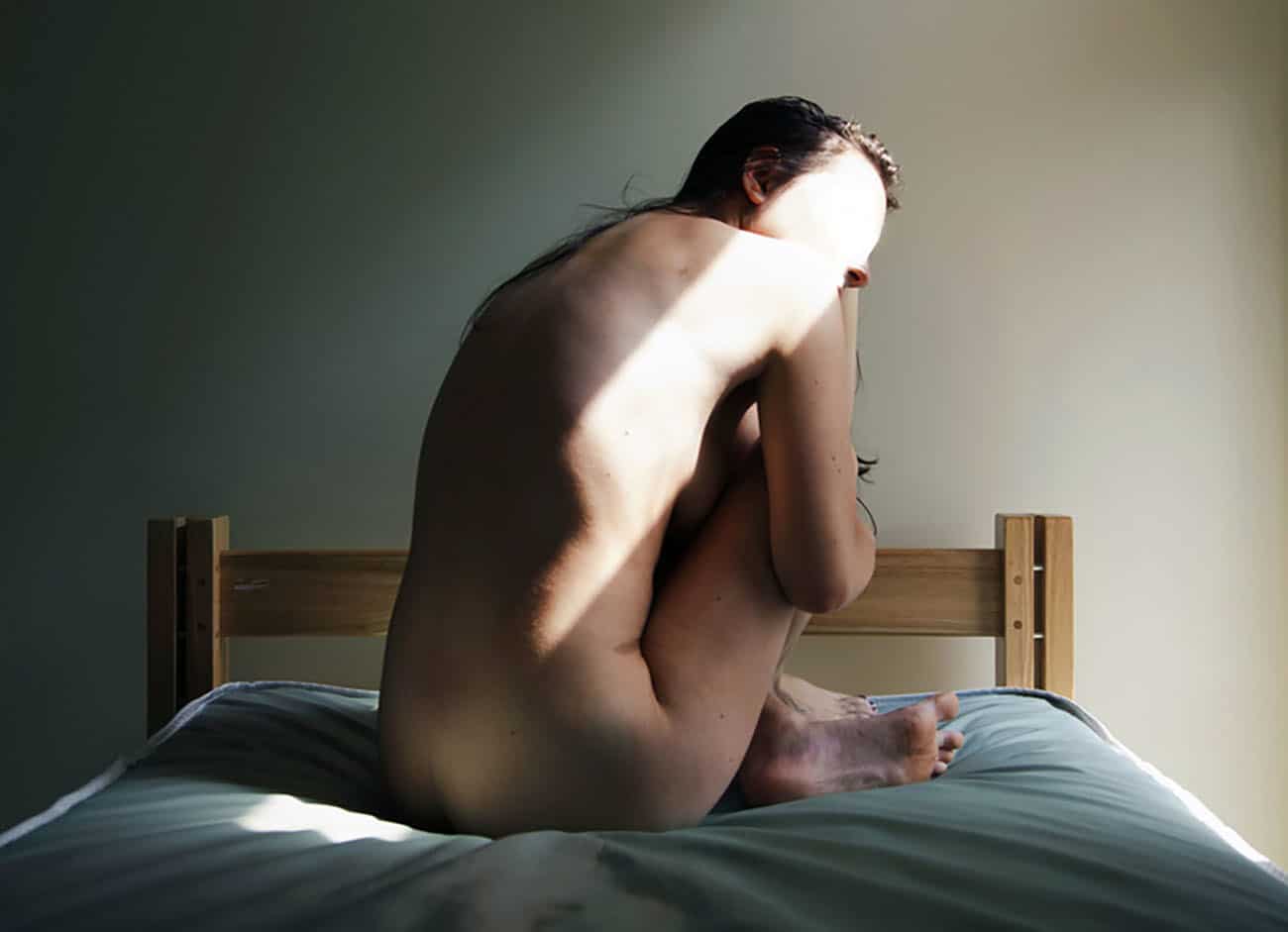 Name: Hannah Altman
Portfolio: http://www.hannahaltmanphoto.com
Location: Pittsburgh, USA
Why We're Obsessed: Hannah Altman has taken the humble selfie to the next level. Moody, gritty and poignant, Altman's self-portraits are enough to make any selfie stick surrender. Often capturing the human form in passive, crouched positions, Altman is able to bring attention to the delicate strength of the body, an effect which carries through her perfectly composed images.
Name: Micaela McLucas
Portfolio: http://www.micaelamclucas.com
Location: London,UK
Why We're Obsessed: Micaela McLucas has a keen eye for finding the bizarre details in everyday life. From ripples in a bathtub to bleached hair on white sheets, the London-based photog baths her strange world in a pleasant neon glow. Her work has been featured in a variety of cool publications, from The Editorial magazine to Autre and Stay Young magazine.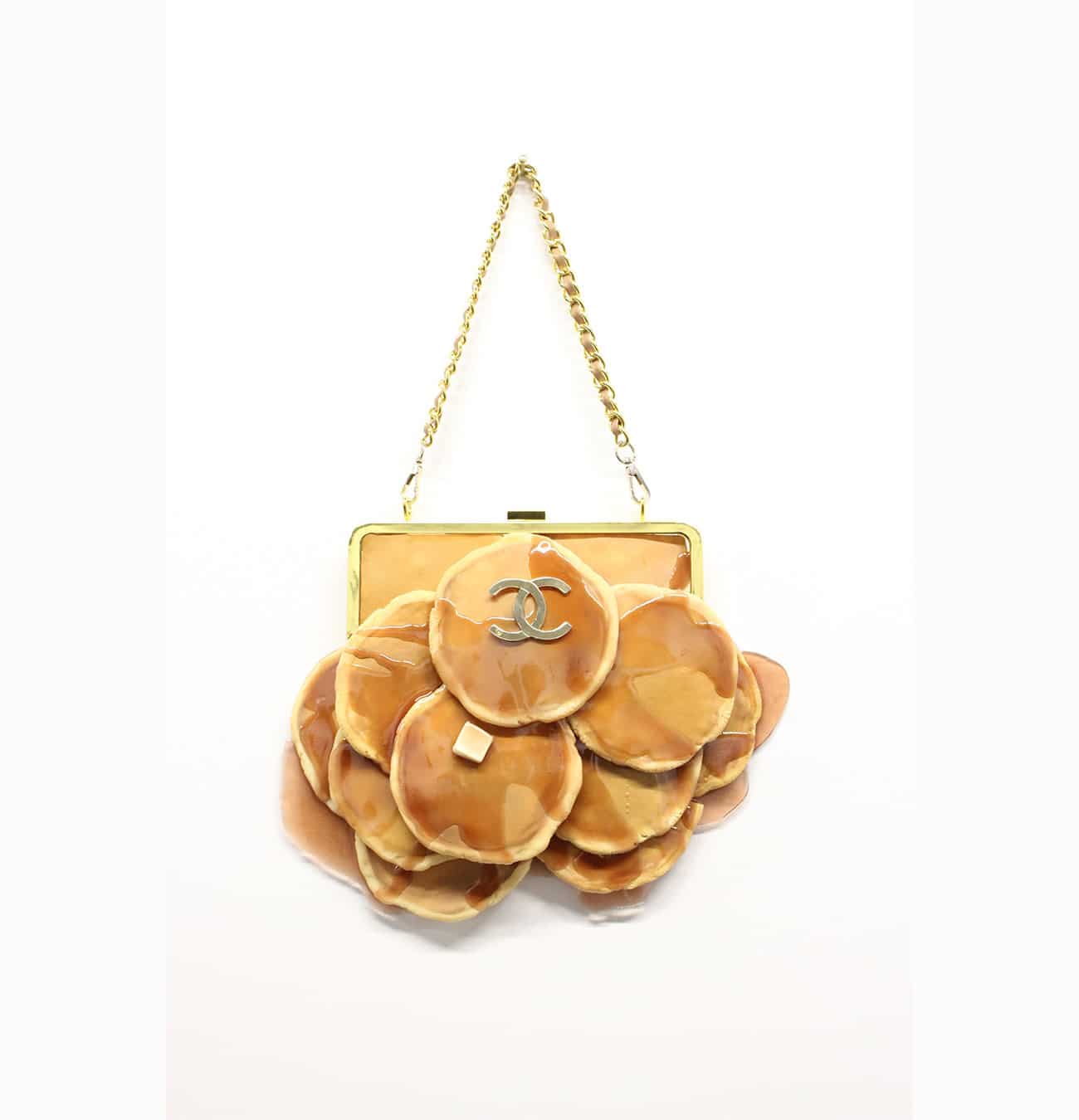 Name: Chloe Wise
Portfolio: http://www.chloewise.com
Location: New York, USA
Why We're Obsessed: If you're not already following artist Chloe Wise on social media then you're seriously missing out. The young art star creates paintings and sculpture that are acutely aware of the zeitgeist while playing with reference to her Jewish heritage. From her series Bread Bags, featuring designer knockoffs made from plastic grilled cheese and pancakes, to her paintings of classy nudes next to tetra packs of almond milk, Wise applies a wry humour to her work. And let's not forget her Irregular Tampons series.
Name: Annie Lai
Portfolio: http://www.annielai.com
Location: London, UK
Why We're Obsessed: Take a peek inside photographer Annie Lai's portfolio and extravagant excess greets you in spades. Theatrical doesn't even begin to cover it. But we're definitely not complaining. With the talent to balance luxe furs, coloured lighting and glittery makeup, Lai produces work that is gloriously escapist. Her work has been featured in Indie Magazine, Kaltblut Magazine, as well as Lucy's Magazine.
Name: Caitlin Worthington
Portfolio: http://www.caitlinworthington.com
Location: Perth, Australia
Why We're Obsessed: Inspired by forest nymphs, Wes Anderson movies and all things pretty, photographer Caitlin Worthington creates work that will make you want to slap on a flower crown and head into the woods. Sorry Sonic Youth, Daydream Nation was titled for Worthington's imagery. Featured in The Wire and Peppermint Magazine, Worthington's work has also been exhibited in her native Australia.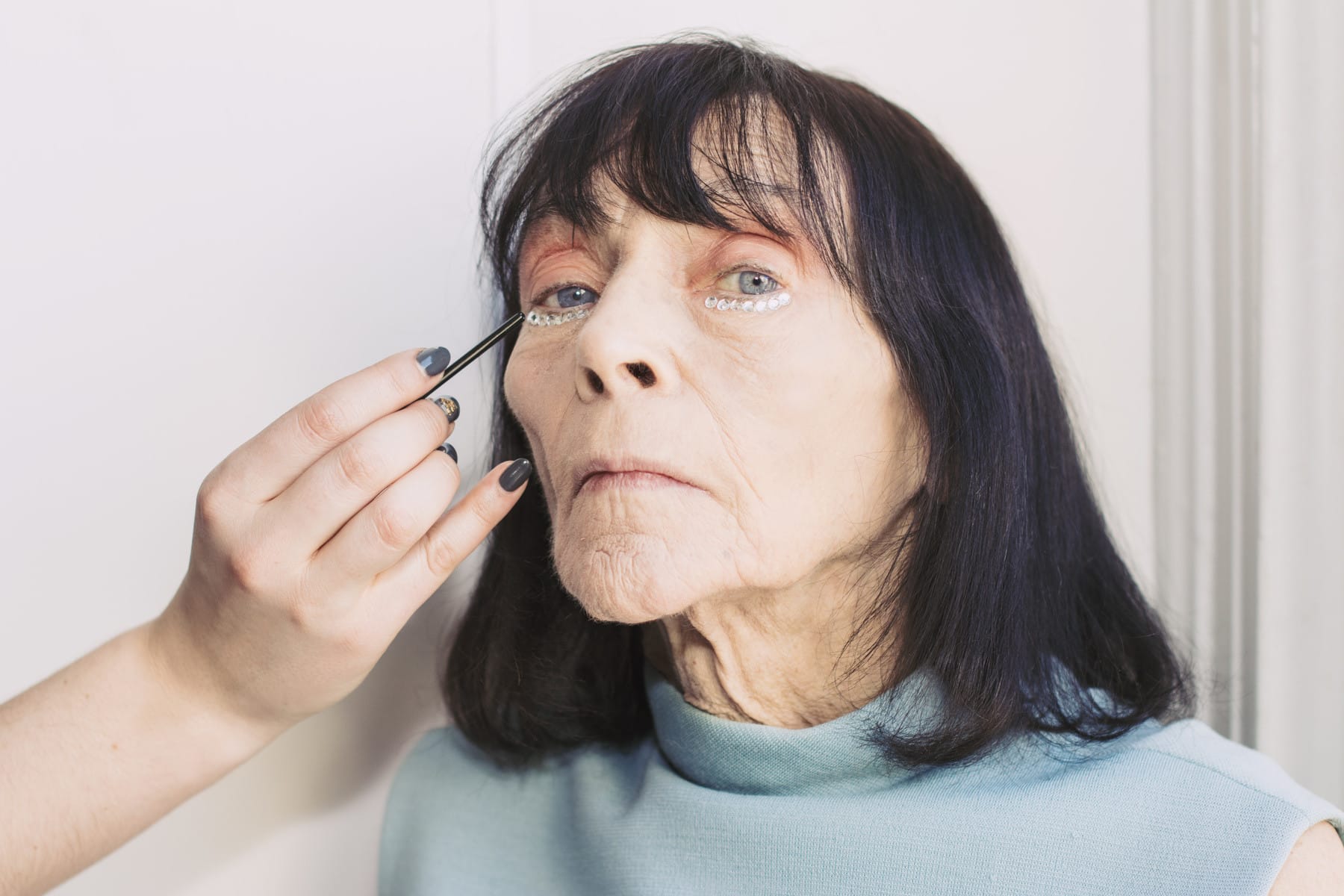 Name: Sasha Frolova
Portfolio: http://www.sashafrolova.nyc
Location: New York City, USA
Why We're Obsessed: Be still our hearts. Photographer Sasha Frolova's Fashion Week Retold series is some of the most poignant imagery you'll see all year. Featured on Refinery29, Huffington Post and BUST magazine, the project sees an older model dolled up, staring mournfully at the lens. Frolova's Recess editorial, as seen on Rookie Magazine, is also incredible. And her Boys and Girls series. Just go check her out, ok?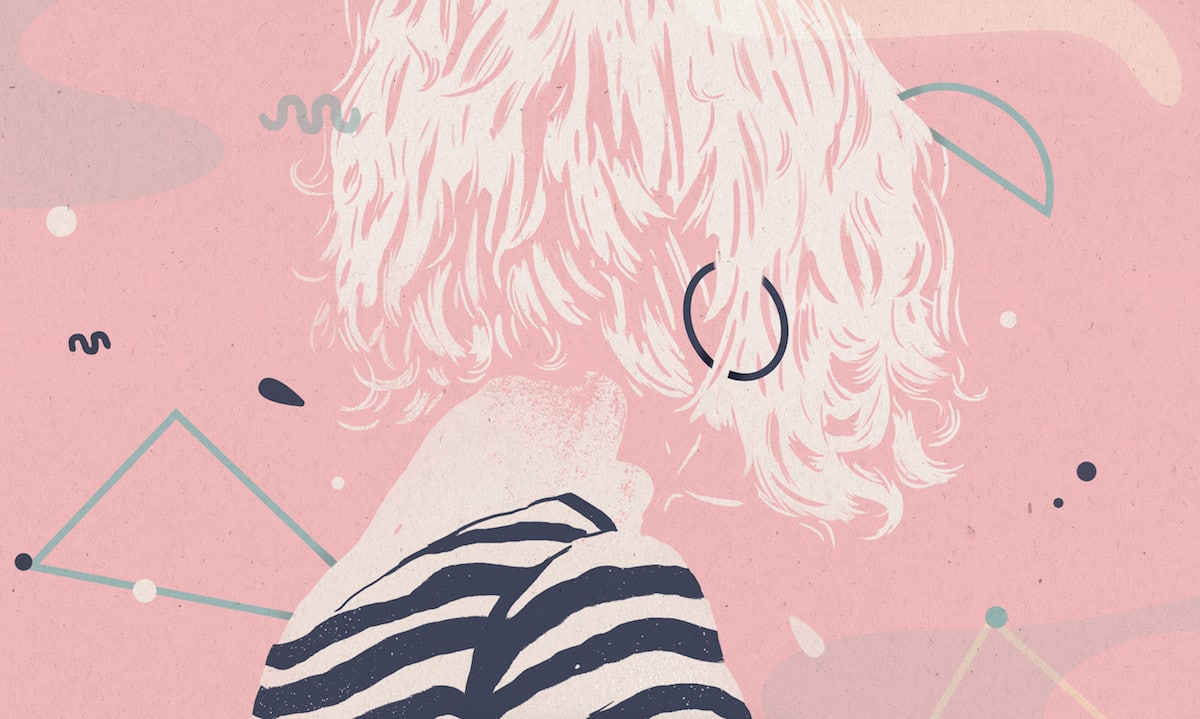 Name: Sabrina Smelko
Portfolio: http://www.sabrinasmelko.com
Location: Milton, Canada
Why We're Obsessed: Using the internet as her digital sketchbook, Sabrina Smelko's talent ranges from slick infographics and lettering to vectored portraits of celebrities. Her sense of space and color extend to her role as editor at Design Sponge. No matter who the client is, from Cadbury to the New York Times, she brings an original flair.
Name: Ruby Robinson
Portfolio: http://www.rubyrobinson.co.uk
Location: Manchester, UK
Why We're Obsessed: Get out your Raybans, Ruby Robinson has figured out how to capture actual sunlight in a photo. The young photographer's shots of Neapolitan ice cream and solitary bodies perched on cement steps will practically leave you with a tan. Featured in Dazed Digital and Soft Matter Magazine, Robinson has also shown her work in galleries across the UK.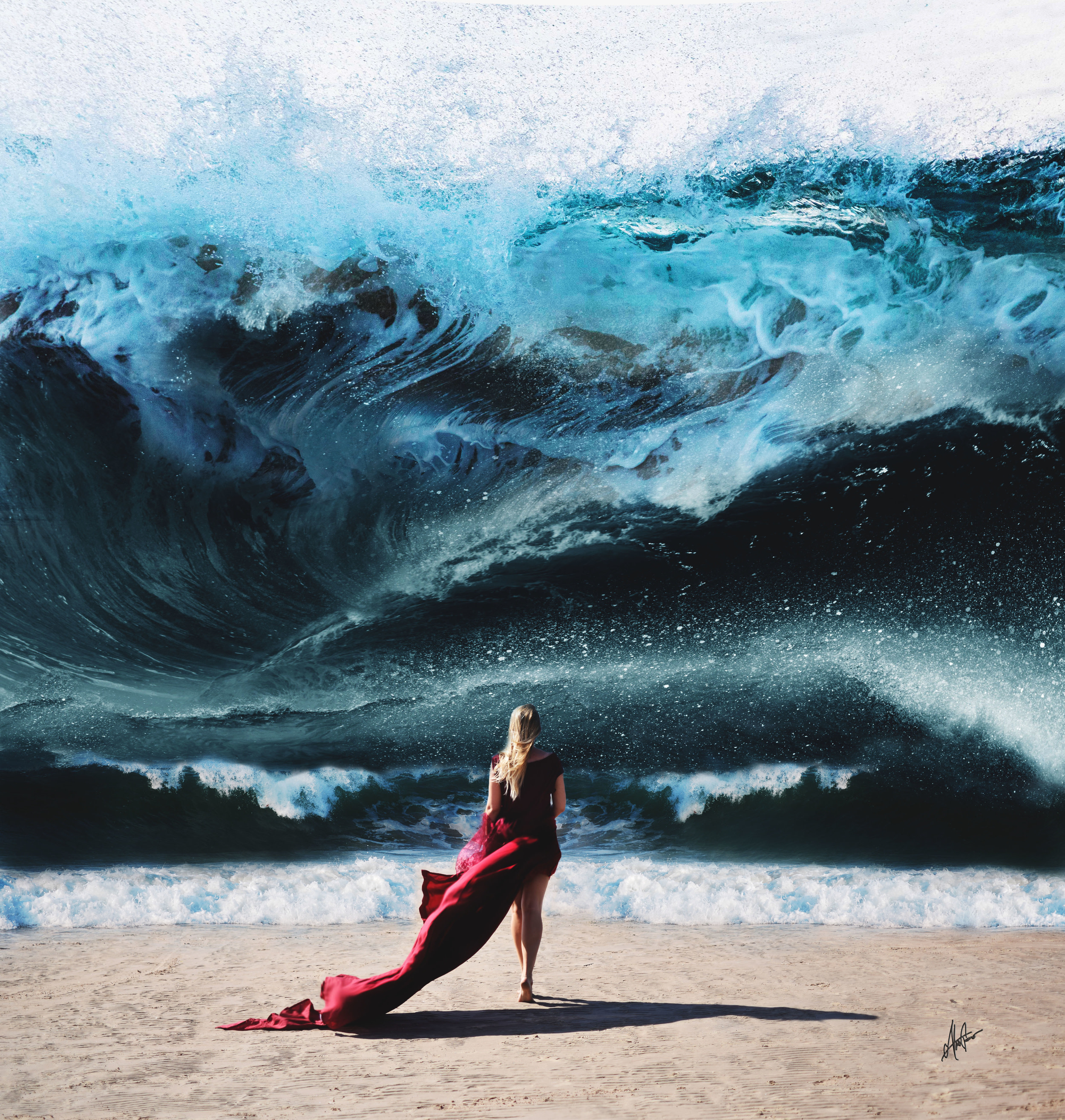 Name: Annija Veldre
Portfolio: http://www.annijaveldrephotography.com
Location: Latvia
Why We're Obsessed: Photographer Annija Veldre utilizes the power of illusion to create surrealist imagery. Planets as balloons, CGI animals and forests filled with massive red toadstools appear in Veldre's work to signify the connection between humans and nature. The self-taught photographer also chooses to focus on the idea of simple beauty, de-glamourizing the feminine to connect with natural elements.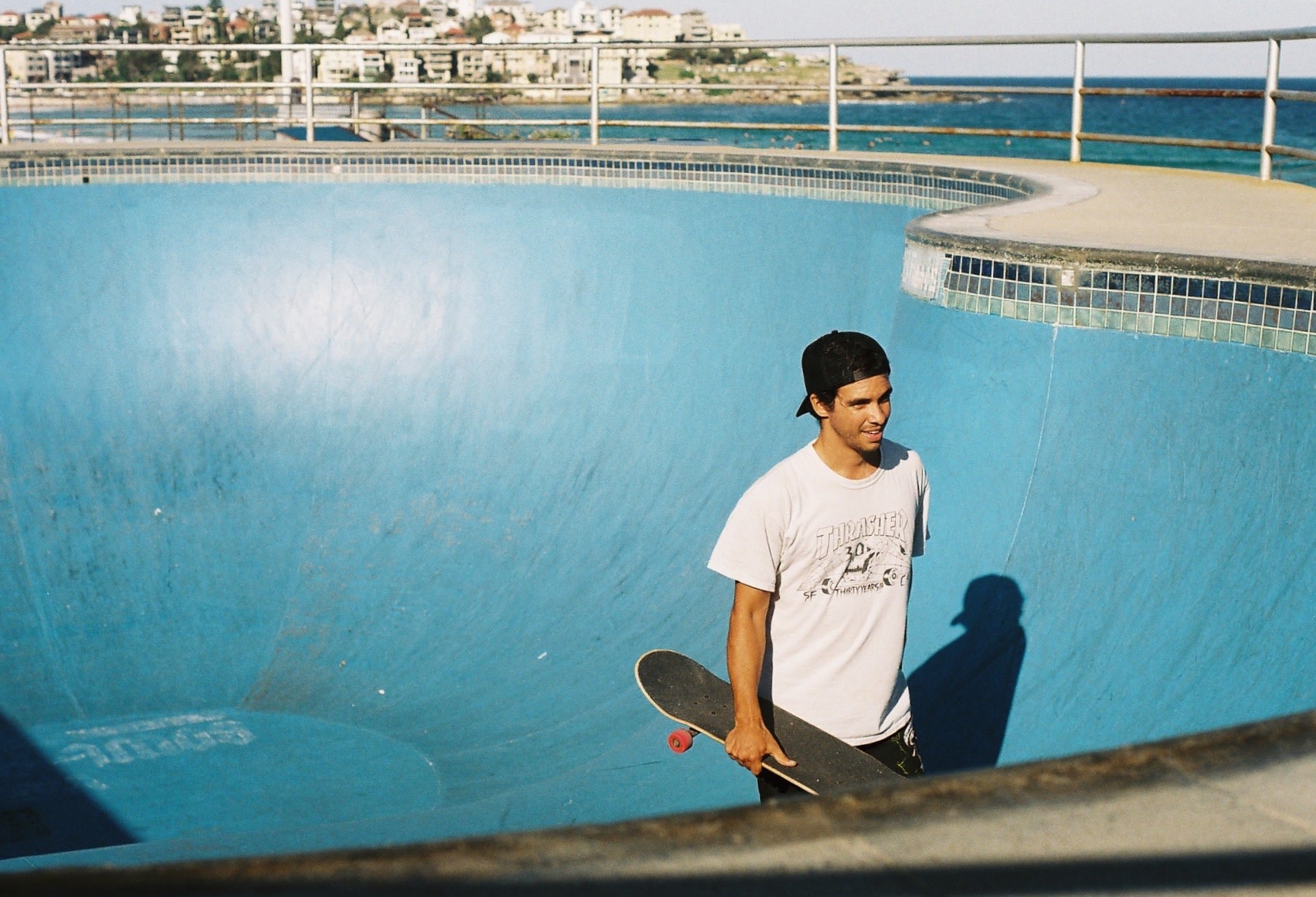 Name: Sophie Hemels
Portfolio: http://francismorrismorrison.format.com
Location: Amsterdam, Netherlands
Why We're Obsessed: Sophie Hemels is the queen of capturing youthful vigour, in all its scruffy, confident glory. From skaters and surfers in sunny California to young women lounging in furs smoking cigarettes, the carefree nature of those good old salad days are mixed with a certain ennui, a slight hint of knowing nothing lasts forever. Often working under the pseudonym Francis Morris Morrison, the Amsterdam-based photog has had her work featured in Vice, C-Heads and i-D.
Name: Hollie Fernando
Portfolio: http://www.holliefernandophotography.com
Location: London, UK
Why We're Obsessed: Give photographer Hollie Fernando a camera and she is guaranteed to create something beautiful. Whether observing music festival attendees having an afternoon nap in a field or a naked body dancing on a hay bale, Fernando seems to make every moment look magical. Her work has been featured in Nylon, Zeum and Wonderland Magazine.
Name: Cheril Sanchez
Portfolio: http://www.cherilsanchez.com
Location: New York City, USA
Why We're Obsessed: It's really nice when a photograph comes along that exudes such personality and understanding through just a silhouette. Dominican-born and New York-based Cheril Sanchez has been able to achieve exactly this with her Eve in St. Lucia series. Creating simple and stunning portraits of women for the likes of Dazed and Confused, Sanchez is able to use her lens to paint a vivid picture of the individual in front of her.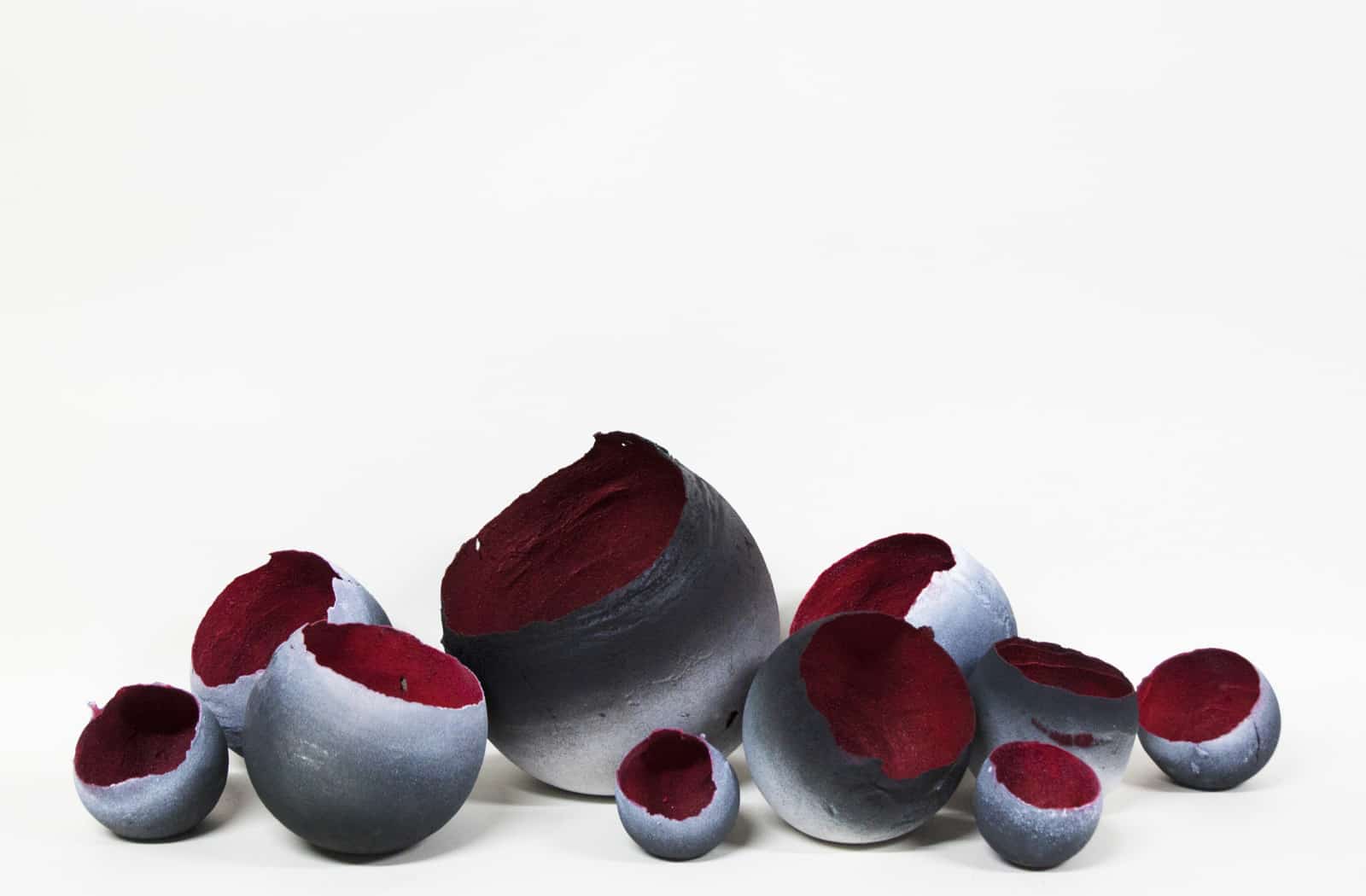 Name: Shay Selehi
Portfolio: http://www.shaysalehi.ca
Location: Guelph, Canada
Why We're Obsessed: Fascinated by the fragility of glass, visual artist Shay Salehi has developed a body of work that studies glass's ability to mimic other materials through using line, shape, colour and texture formed by the pate de verre technique. Forming the coloured glass into cylinders, bowls and orbs, Salehi presents an interesting look at negative space and texture. Her work has been shown across Canada and the USA.
Name: Ana Topoleanu
Portfolio: http://www.anatopoleanu.com
Location: Mexico
Why We're Obsessed: Ana Topoleanu's travelling spirit and love for analog film capture a timeless wanderlust from Mexico to Romania. It's clear that her work is about people in places, rather than places with people in them. Topoleanu's work has caught the attention of Vogue Italy, Ignant and Nif Magazine, among others.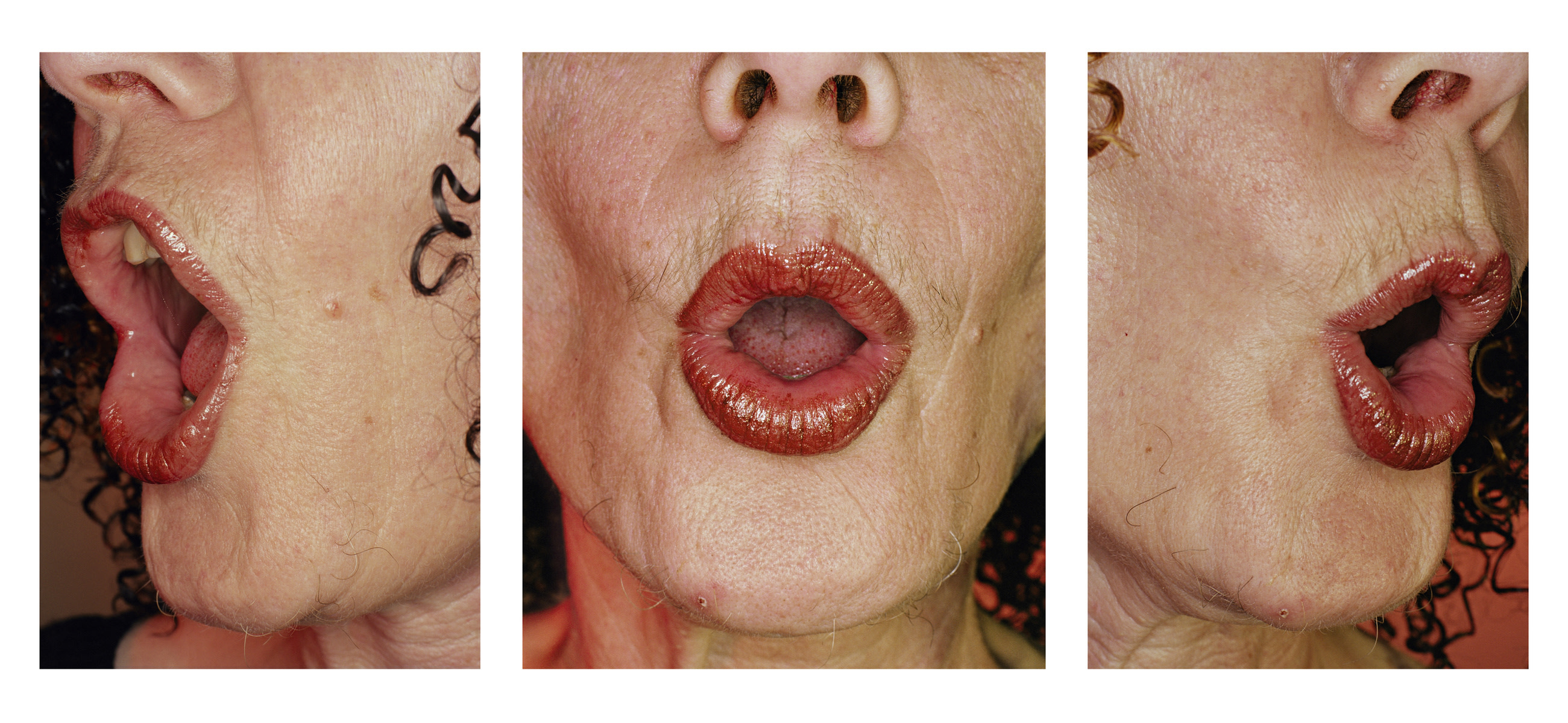 Name: Suzy Lake
Portfolio: http://www.suzylake.ca
Location: Toronto, Canada
Why We're Obsessed: Suzy Lake is a big deal. She was one of the first women to address gender politics with photography and performance art starting in 1968. Her work continues to collect accolades include the recent win of a Governor's General Award. In the conversation about women and photography, Lake is an artist to be studied and praised.
Show us your favorite woman making work. Tag us on Instagram, Twitter or Facebook with #formatmag.
All bios written by Jillian Groening