Music festivals and photography are a match made in heaven. Whether it's a large corporate-sponsored event with huge crowds and multiple stages, or an independent production with a handful of performers, there's always a camera nearby documenting the bands and fans.
Festivals are a haven for strange behaviour, a side effect of people truly letting their hair down and celebrating summer, art, and sleeping in a tent. In homage to music festivals everywhere, we rounded up some of our favorite images that explore the fascinating spaces, places, and faces of different festivals around the world.
From Sziget Festival in Budapest to Afrofest in Toronto, the Fête de la Musique in Lanester, France, and the infamous Burning Man Festival in Nevada, this collection of festival photography will make you book a ticket to the next event before you reach the bottom of the page.
Photographer: Benjamin Paul
Online Portfolio: benjaminpaulphoto.co.uk
Leeds-based photographer Benjamin Paul really gets into the heart of a situation, capturing the unpredictable and energizing atmosphere that happens when a crowd gets together. He not only documents the electric moments of a festival, but also protests, demonstrations, marches, and parades. With his love for action, he's able to up close and personal with performers and audience members alike. Capturing their energy and diversity, Paul ends up with some memorable shots that look more like surreal paintings than documentary photography.
Photographer: Atane Ofiaja
Online portfolio: ataneofiaja.com
Born in Nigeria and based in New York, Atane Ofiaja focuses his talents on profiling african creatives and musicians, and the African diaspora. He's shot guitarist Lionel Loueke, soul singer Michael Kiwanuka, musician Bombino, actress and singer V. Bozeman, and legendary Nigerian musician Orlando Julius. At festivals like Afropop Worldwide, The Afro Soundz, and Afropunk Festival, Ofiaja documents communities rooted in music. His portraits are a celebration of emotion: from the musicians caught in a state of rapture, to the attendees paying full attention, totally captivated by the music.
Photographer: Denis Pascal
Online portfolio: denispascal.format.com
Favoring black and white photography, Denis Pascal focuses on the intimate moments of smaller cultural festivals, mostly in France. Just like the community-focused events he covers (like Lanester's Fete de la Musique and Brittany's Festival Interceltique), Pascal's images are warm and inviting. He shows us the candid, quiet moments of a busy festival: a couple carrying their fold-out chairs on the way to watch the show, a chef cooking food for the hungry festival-goers, a performer practising his bagpipes before he plays. Pascal's style is sometimes dreamy, always personal and genuine.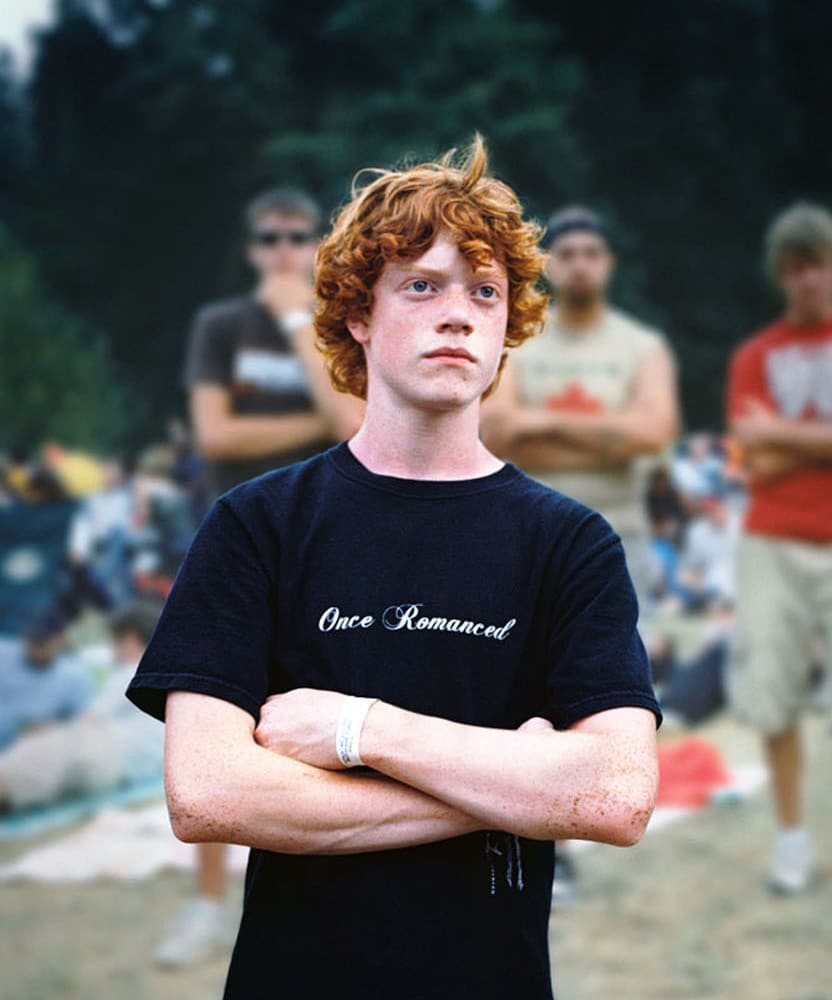 Photographer: Shauna Frischkorn
Online portfolio: shaunafrischkorn.com
Shauna Frischkorn's festival portraits expose a side to these bustling music events that's not often noticed. Amidst the chaos and crowds of revellers, there are occasional quiet moments. Instead of focusing on the performers on stage, Frischkorn singles out listeners in the audience, capturing them fully immersed in the music. These fans are surrounded by hundreds of other people, yet they're still having a deeply personal experience. Frischkorn's festival photography offers a fascinating look at the pockets of calm that can be found at even the wildest of festivals.
Photographer: Frank Weyrauther, aka Phrank
Online portfolio: phrank.format.com
Although Frank Weyrauther (aka Phrank) is originally from Düsseldorf, Germany, he's been based in Ibiza since the 1990s. Phrank worked for some of the biggest clubs in the Spanish party island, which gives him the chance to get exclusive images of what goes on behind the scenes of Ibiza's party scene. From photo shoots with favorite DJs, to candid images of dancers getting ready in dressing rooms, Phrank's photos serve up a slice of Ibiza hedonism for the viewer to enjoy.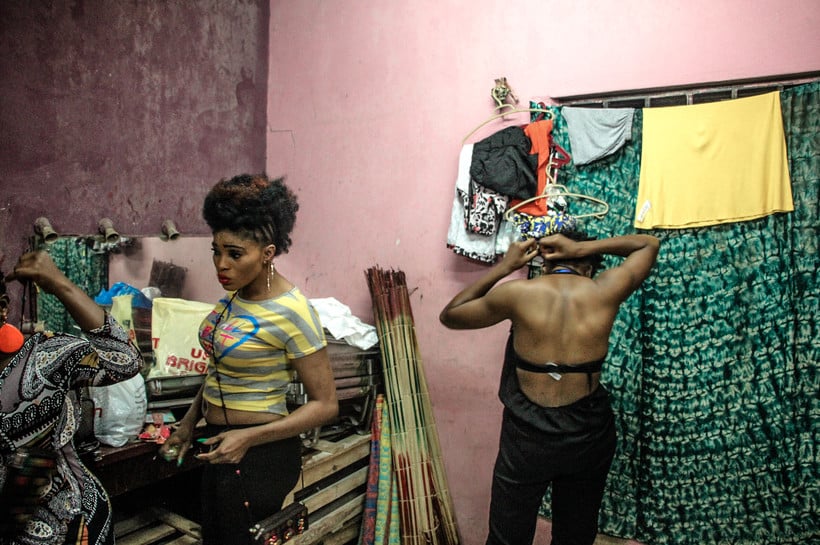 Photographer: Yagazie Emezi
Online portfolio: yagazieemezi.com
An annual music and arts festival commemorating the musical legend Fela Kuti, Felabration is an important celebration for music fans worldwide, and Yagazie Emezi has documented it. Taking place in Lagos, Nigeria, the festival attracts hundreds of local and international artists paying tribute to Kuti, who died in 1997. Emezi shows us the reflective side of the festival, going backstage into the dressing rooms of the artists and performers. She captures intimate moments of extravagant personalities in their down time, relaxing and composing themselves before getting up on stage.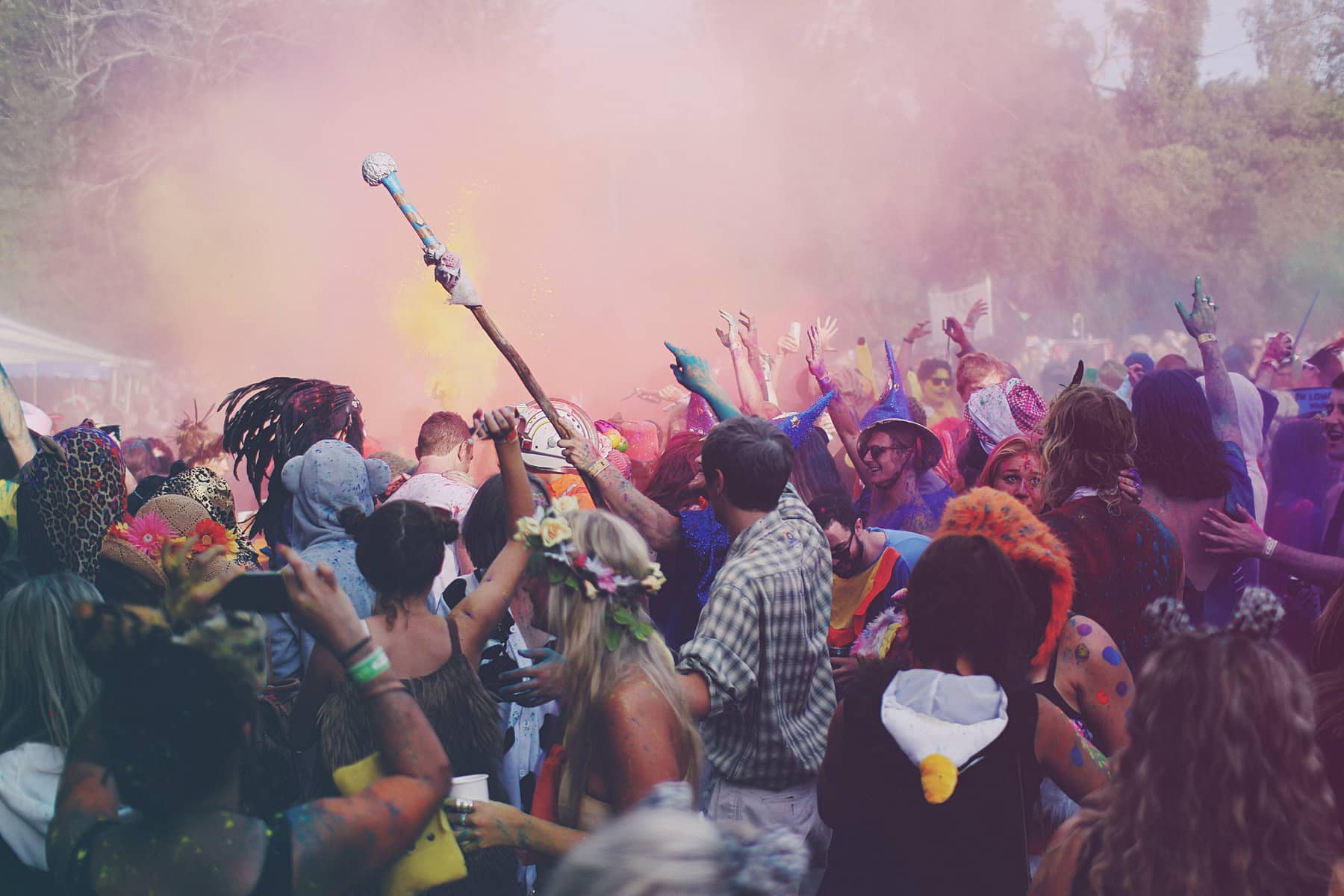 Photographer: Jack Toohey
Online portfolio: jacktoohey.com
Jack Toohey's photographs are bright, youthful, and effervescent. He's got an eye for capturing every side of a music festival: from the quiet, surreal moments of festival-goers getting lost in the music, to the frenzy of a mosh pit at the front of the stage. Jack's photos feel enthusiastic and sunny, yet still laid-back—typical Australian vibes. You can tell he's excited to capture costumes and color.
Photographer: Tom Stahl
Online portfolio: tomstahlphoto.com
It's hard not to get incredible shots when photographing Burning Man, but Tom Stahl does it better than most. He's been documenting the wild atmosphere and stunning art installations at the legendary Nevada fest for the past four years. Stahl has amassed quite the catalogue of extraordinary images, not only from festivals, but also from his extensive travels: living between Barcelona and San Francisco, Stahl is always exploring with his camera in hand.
Photographer: Leonardo March
Online portfolio: leonardomarch.format.com
It's not just the energy of the Boston Caribbean Festival that makes Leonardo March's images so compelling. March is passionate about depicting Boston's culture, attending everything from political events to local festivals. The people March enjoys exploring the relationship between music and community, and his photos of Boston locals having a blast at diverse cultural events are enough to make you want to pay this city a visit.
Photographer: Jesse Milns
Online portfolio: jessemilns.com
Jesse Miln's extensive photography portfolio includes shots of actors, fashion shows, chefs at work, and even a heartbreaking reportage about a young cancer victim. So it's no surprise that his festival photography is professional and well-focused. Shooting big acts like Chromeo, Iggy Azalea, BADBADNOTGOOD, and deadmau5, Miln captures the electric ambience of huge festivals: rows of teenagers jammed up against the fence waiting for their favorite song to come on, blindingly bright lights, oceans of confetti swirling through the air as the encore dies down.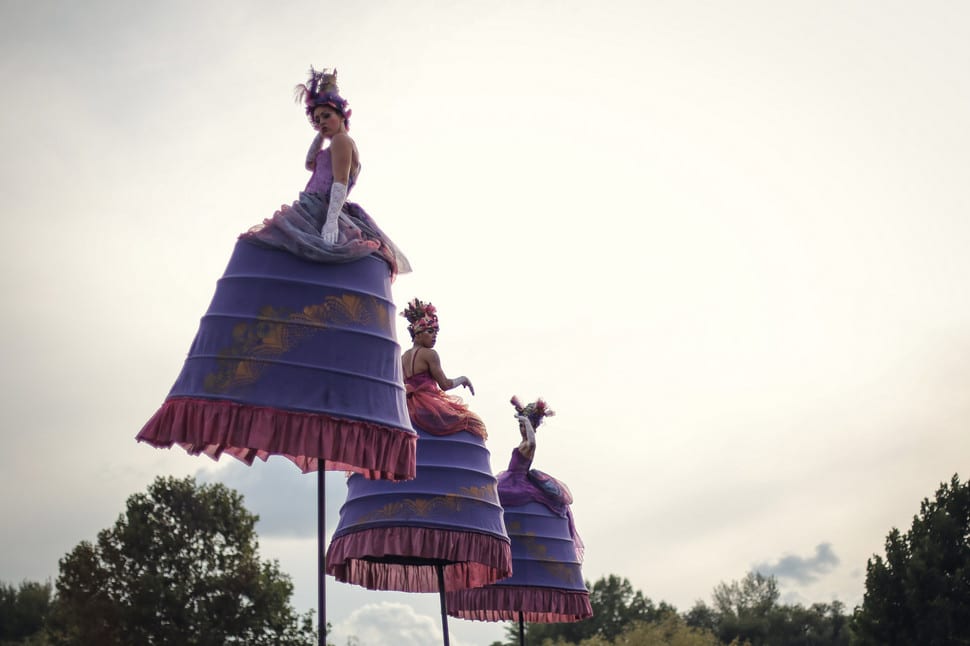 Photographer: Adam Haranghy
Online portfolio: adamharanghy.com
Young Munich native Adam Haranghy is a serial festival attendee, and always has his camera in tow. He regularly frequents big European music festivals like Budapest's Sziget, Augsburg's Modular, and Munich's Oben Ohne. His images are super colourful, vivid, natural yet still carefully composed. Haranghy often focuses on the quieter moments of a festival: music fans hanging out, waiting for food, trekking through the mud, or just relaxing by their tents.
Photographer: Tammy Perez, aka Truly Great Madness
Online portfolio: trulygreatmadness.com
Tammy Perez has been covering the Austin music scene for over eight years, shooting major events like SXSW, Austin Film Festival, and Fun Fun Fun Fest. Favoring spontaneous, uninhibited candid shots, Perez's photography is full of raw energy. At the same time, she's careful to pay attention to detail, and the well-chosen colors and textures in her energetic shots create a dreamy feel.
Photographer: Geoff Fitzgerald
Online Portfolio: geofffitzgerald.com
Covering hundreds of music events, from small intimate venues to huge outdoor festivals, Geoff Fitzgerald captures the emotion and frenzy of rock audiences, and gets up close and personal with the DJs. He's been lucky enough to shoot musicians like Kendrick Lamar, Death Grips, Jamie xx, and Future Islands. Whether he's standing underneath a crowd-diving guitarist, or looking over the shoulders of a DJ duo playing high above their cheering fans, Fitzgerald excels at capturing unforgettable moments.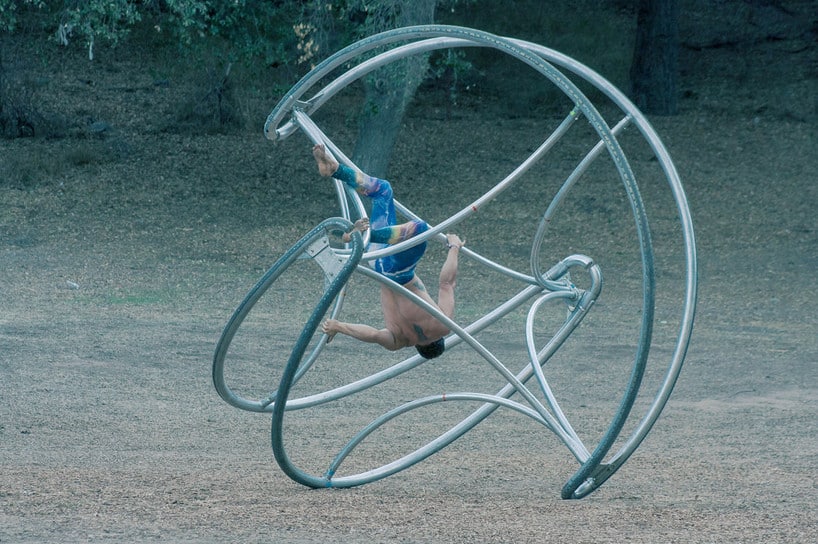 Photographer: Danielle Herzog
Interested in the interactions between people, Danielle Herzog focuses on shooting honest portraits of music fans. She manages to draw out the diverse personalities of her subjects, depicting them in a raw, genuine style that results in sincere, objective portraits.