With Clocked, We're asking creative professionals to track their schedules for one week—hour by hour. We want to know how they juggle life, work and getting to bed at a reasonable hour.
This week, figurative painter Keita Morimoto about his managing his art career. He explains how he uses Covey's Time Management Matrix to prioritize important and urgent work. He also uses an outdoor painting class as a way to get his "weekly dose of vitamin D."
Want to share your schedule for Clocked? Email magazine@format.com.
Name: Keita Morimoto
Profession: Painter
Online Portfolio: keitamorimoto.com
Location: Toronto, Ontario, Canada
Week Tally
Paintings Completed: One small painting started and finished (large ones take 3-4 weeks)
Cups of coffee: 7-10
How many classes taught: 3
Hours of research: 6
Hours of internet surfing: 14
How long have you been working as a painter?
Ever since I started becoming serious in the second year at university, so around seven years now.
What's your productivity philosophy?
I use Convey's Time Management Matrix for dividing tasks into four quadrants so that I don't have last-minute panic.
Everything that needs to get done is placed in one of the boxes: Important and Urgent, Important and Not Urgent, Not Important and Urgent, and lastly, Not Important and Not Urgent. This method helps me prioritize my time.
Day One: Sunday
7 a.m. Every Sunday, I have to wake up a bit early to set up a morning painting class that starts at 9:30 a.m. so I pour coffee down my sleeping zombie body to get started.
9:30 a.m. I teach an outdoor painting class for three hours. This is where I can get my weekly portion of vitamin D so I don't become a real zombie. (My studio is in the basement FYI)
1 p.m. Since I teach later in the day again, I usually take my Sunday afternoon to do some research, exercise, or nap.
6-9 p.m. I teach a portrait painting class and make a big batch of coffee for the late-hour coffee drinkers.
11:30 p.m. Time for bed.
Day Two: Monday
8 a.m. I start my day by having coffee and breakfast, while getting ready to arrive at studio for 10 a.m. This is when I really try to avoid getting lazy and sucked into the endless Facebooking. Just have breakfast, shower, and get going!
10 a.m. I start by doing some admin works and emailing for an hour. Here is where I often get tempted to do too much of this, plus lose track internet surfing. In Convey's Time Management Matrix this is "Not Important and Not Urgent" work. Sometimes I use a timer to make sure I don't spend too long with tasks in that quadrant.
11 a.m. Now I start getting my color palette and references ready for painting. This is one of those rituals that automatically puts me in that state of "Oh, now it's really time to work".
1 p.m. Break for lunch. I take care of some emails or Google stuff for inspiration to get me going.
2 p.m. Continue working until my next hunger kicks in.
6 p.m. Clean up and head home for either workout, dinner and relax, or chat with my partner or studiomates.
11:30 p.m. Time for bed. ZZZ.
Day 3-4: Tuesday-Wednesday
Repeat Day 2
Day 5: Thursday
9 a.m. Today is my day off so I take a really long time trying to get out of bed. I can spend as much time as I want to surf the endless ocean of the internet. I didn't take a day off for a few months straight and almost drove myself crazy. Now I really value the benefit of doing literally nothing.
10 a.m. Time for breakfast and coffee so I can at least have energy to go out for the day. Or maybe I'll spend the whole morning cleaning up the place with my partner so the whole place won't turn into total chaos.
1 p.m. Get ready to go out for a full day of doing something that doesn't involve work, like going to beach, chilling at a cafe, or shopping around. Sometime the day off does turn into a day of doing things that I keep putting off like emails, cleaning, admin tasks, bank stuff, or supply & grocery shopping.
2-10 p.m. Day off shenanigans until I feel like going home and sleep. Often my day off (maybe once every other week?) includes a nicer dinner to treat myself because there are two things I really care in life: food and art. Richmond Station, Lee, and Kingyo are my 3 go-to places to eat in Toronto.
Day 6: Friday
8 a.m. Wake up, eat, and get ready.
10 a.m. Usually once a week, I dedicate a whole day to research (in the Time Management Matrix these are tasks that are "Important but Not Urgent"). This helps me really clarify where I'm heading in terms of my painting practice and just life in general. The topic of research changes depending on what needs the most attention at the moment, such as writing down and clarifying ideas for paintings, looking at what other artists (contemporary/historical) have done, how I could improve my workflow as well as work environment, reading different life philosophy books, or even learning about finance.
1 p.m. My studiomates and I go for a little nicer lunch to catch up a bit. We do this one or twice a week.
2 p.m. Continue my research activity maybe switch up to a different topic if something only took the morning to do. This could also include some YouTube videos that are interesting and educational.
6-9 p.m. Exercise, dinner, relax, and watch something mindless.
11:30 p.m. Time for bed.
Day 7: Saturday
Repeat day two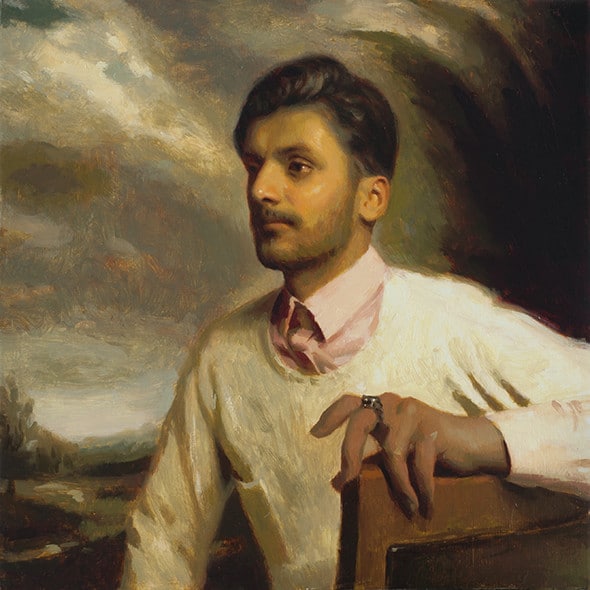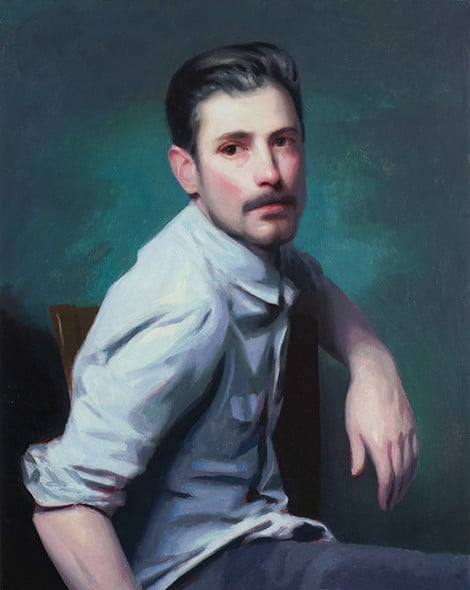 All images by Keita Morimoto