Art grants are fantastic opportunities for artists at all stages of their careers. They can help creatives pursue their creative vision and create work that meaningfully impacts their community and the broader art world. These art grants, offered by an array of organizations and foundations, provide much-needed financial support and recognition for artists across all different disciplines. In this article, we'll help you better understand art grants and provide a "ten essential steps" guide to equip you with the information and tools needed to increase your chances of securing funding for your projects.
Art grants come in a variety of forms, catering to artists at the local, regional, national, and international levels. Each grant has its own specific criteria and application processes. As an artist, it's your responsibility to carefully review these to figure out which grants will suit you best. Understanding what differentiates art grants empowers creatives to make informed decisions and tailor their application process to maximize the likelihood of success.
Understanding Art Grants
As we mentioned, there are quite a few different types of art grants that cater to different artists' disciplines and needs. For example, local grants support artists in specific communities, while regional grants can extend to artists in an entire state or province. National grants offer opportunities at a countrywide level and international grants focus on international collaborations and cultural exchanges which may include several countries or be open to applicants globally.
Understanding the eligibility criteria for each grant type that interests you is crucial in selecting the right art grant opportunities for you. Age, discipline, experience, and even the project you want to fund may influence your eligibility. Some grants prioritize emerging artists' growth, while others focus on well-established artists with a strong portfolio and existing accolades.
Gaining an understanding of the diverse landscape of art grants empowers artists to strategically target opportunities that align with their artistic goals and enhance their chances of securing project funding. The more strategic you are in your grant selection process, the more time you'll save yourself—and the likelier you are to be successful.
Step 1: Self-Assessment
The first step in the grant application process is self-assessment. Artists should begin by undertaking a deliberate and introspective evaluation of their personal artistic style and what kind of art they wish to create going forward.
An effective way to do this is to go through an exploration of your work and identify what best represents you and why. Identifying your own art and style will better help you align your goals with art grant opportunities, helping you communicate who you are as an artist and where you believe you fit in the art world. Through self-assessment artists can discover their creative identity and lay the groundwork for a fruitful grant application that resonates with art grant organizations.
Step 2: Extensive Research
Now, let's discuss a less introspective part of the process: grant research.
There are many ways to go about beginning your research journey, but the best place to start is the Internet. It's all about scouring for those grants—large and small—that are best suited to you and your discipline as well as your financial needs.
Organizations like the Canada Council for the Arts are a fantastic place to start. When you find an interesting grant, take a look at the list of previous grant winners to better understand what specific granting bodies are looking for. Staying in the loop about art grants and other artists applying by joining online communities is also recommended. Keep note of what has and hasn't worked for others and what might work best for you.
Step 3: Understanding the Grant Requirements
While researching and deep-diving into art grants you'll discover a dizzying array of guidelines and prerequisites. Navigating these intricate demands can be difficult at first, but it's non-negotiable that you carefully align your proposals with the given guidelines.
Remember, you're usually one of many vying for the same grant, so you don't want to be ruled out on a technicality. Even the smallest oversight could, unfortunately, make you ineligible for the grant you worked so hard to apply for. Regardless of how amazing your application is as a whole, make sure you don't forget the details.
Step 4: Creating a Compelling Project Proposal
Next, let's get into how you can craft a project proposal that stands out.
Firstly, write a clear personal and project description that explains what makes you and your art special. Once that's taken care of, try to create a well-defined timeline that helps organize your projects and gives an idea to the judges of what to expect when you (hopefully) receive the grant you desire.
Finally, put together your budget. This is your financial plan, detailing how you'll use the grant funds. This not only gives the granting organization an idea of how you'll be spending your awarded money but also gives you an idea of how much you may need to complete your project, so be realistic!
The true key to a compelling proposal is showing how your project will benefit the community and explaining how your work contributes to the larger creative landscape. By connecting your proposal to this bigger picture, you'll show the reviewers the impact your project can have, whatever that means to you.
Crafting a compelling proposal is about presenting your project in a clear, organized, and education-focused way. Your aim should be to inspire the judges and show them that you have a clear, compelling vision and that your goals align with theirs.
Step 5: Crafting a Noteworthy Artist Statement
Your artist statement serves as a small window into your creative process and influences: everything you are about as an artist. It's about expressing your artistic journey and what you want to say to the world with your art in words that resonate with reviewers.
Your artist statement should convey not just how your creative process unfolds and how you came to your unique style, but also the connection between your artistic vision and the project's goals. In short, how does your art reflect who you are as an artist? How do you want your art to impact the world?
To help you best communicate your artistic identity, research and investigate the artist statements of artists you admire or statements of artists whose work inspires your own. Don't copy, but use them to gain insights into crafting an artist statement that helps you communicate your vision to granting organizations.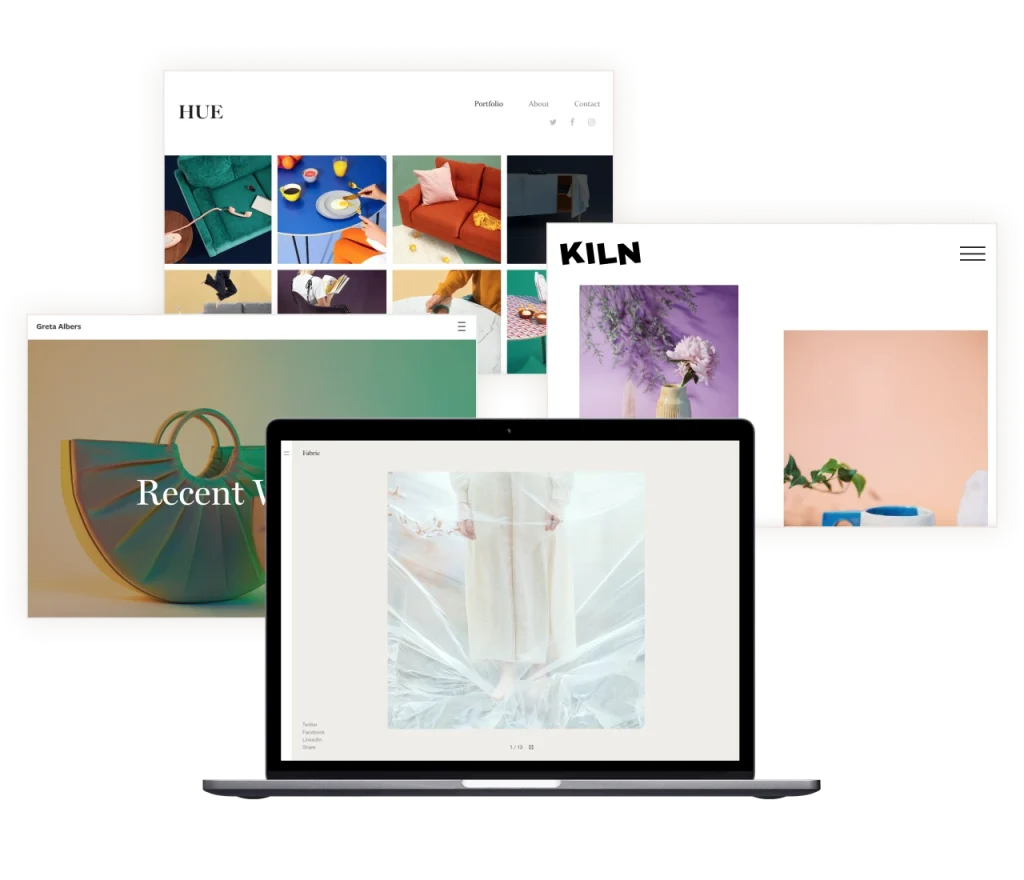 Step 6: Building a Professional Portfolio
Your portfolio is your artistic resume, and like any good resume, a well-crafted portfolio is a persuasive tool that can have a great amount of influence on grant reviewers. Display your work in a way that showcases your evolution as an artist and gives an idea of the work you may create in the future.
Consider using portfolio websites like Zenfolio to create a visually appealing and easily accessible collection of your artworks. Showcasing as diverse a collection of pieces as you can while still showcasing a cohesive personal style.
By thoughtfully curating your portfolio, you provide a glimpse into your narrative as an artist and have a more significant opportunity to convince evaluators of your potential impact if you receive your grants.
Step 7: Budget Planning
As we mentioned earlier, being able to navigate the financial landscape is pivotal in grant applications. Artists are tasked with crafting a practical and complete budget that maps out the allocation of grant funds and exactly what they plan on creating with the funds. Every cent is a piece of the puzzle, contributing to the whole of your project goals.
Budget planning is not only a straightforward way to show grants how you plan on using your funds but also showcases your foresight and resourcefulness. By transparently detailing how much you honestly need to create the project you intended to with your grant, you demonstrate accountability and knowledge of what you need as an artist. This financial roadmap not only makes an impact on grant reviewers but also provides a roadmap for your creative process and will help you smoothly create your art exactly how you intended it.
Step 8: Proofreading and Reviewing the Application
As your application is finally starting to take shape, it's important to go back through all of your work in detail making sure everything has been proofread and reviewed. When you have a written application, the language you use in your application is the only tool you have to communicate with the grant committees, so each word is important and contributes just as much to your success as many other parts of the grant application process.
Proofreading is a safeguard against errors and inconsistencies in your work. By proofreading your application, you enhance its clarity and coherence, making your message stronger in the process. Even minor mistakes can cast a shadow over your artistic proposal. We recommend you not only review your own work but also ask a friend, colleague, or mentor to review your application as well as an extra layer of security. By dedicating time and diligence to this process, you ensure that your proposal is artistically compelling while exuding professionalism, showing your commitment to realizing your artistic endeavor.
Step 9: Submitting the Application
Ready to take that leap and submit your application? This step is all about getting everything ready for the big submission day.
Let's be clear: Submitting isn't just a checkmark on your to-do list. In fact, missing a submission deadline could mean being disqualified from that grant opportunity. This process isn't just about showcasing your creative skills; it's a chance to show your organizational muscles and prove you can make a deadline.
Try keeping a day planner and setting daily, weekly, or monthly goals for your application process as well as keeping strict track of all of your art grant submission deadlines, whatever suits your schedule and the schedule of your applications best.
Step 10: Follow-up and Next Steps
Congratulations on submitting your application for an art grant! But keep in mind that the process is not over just yet. Consider submission to be the start of the follow-up phase. This is a vital part of the grant process, especially if you plan to apply for more grants in the future. Understanding what you did well or where you can improve can make a big difference. Remember that decisions, whether positive or negative, are just another step in your artistic path, and that even if you don't get one grant, you might obtain another that is a better fit.
Keep your eyes peeled for notifications. Even if the grant isn't in your favor this time, don't be disheartened. Seek feedback whenever possible, because understanding why your application didn't make the cut can be critical to the success of your future grant applications. Whether you're celebrating a win, collecting feedback, or planning your next project, these last steps ensure you've made the most of your efforts thus far and will help you improve going forward.
Applying for an art grant is a multi-faceted journey that demands careful navigation. This comprehensive guide has hopefully enlightened you on your art grant journey and has aided in making the process easier, from self-assessment and portfolio curating to drafting attractive proposals and friendly follow-ups.
Remember that applying for an art grant is more than just a way to get money; it's a testimonial to your effort, creativity, and goals. Let passion be your guide as you embark on this journey. Accept the difficulties, embrace the wins, and treat each experience as a single step on a long artistic voyage. Good luck!