In our City Guides series, we're getting the inside scoop from local creative professionals. For this instalment, Pixartprinting explores the must-see travel spots in Barcelona.
When a creative person travels, little-known places can be a wonderful source of inspiration. In many cities, away from the commercial areas, there are hidden spaces whose walls exude creativity, just waiting to be discovered by those who know how to scratch the surface.
Ideas are part of our daily life, and we know how difficult it is, sometimes, to pin down one that has been rattling around in your head for a long time. Barcelona, full of light and multiculturalism, is the perfect setting for this purpose. Its grids and wide streets are home to hundreds of spaces inviting you to get away from the ordinary and discover the city's creative secrets.
This guide begins at 10 a.m. with Philip, a curious spirit and a creative, on a day out to discover some new spots in Barcelona. Off we go.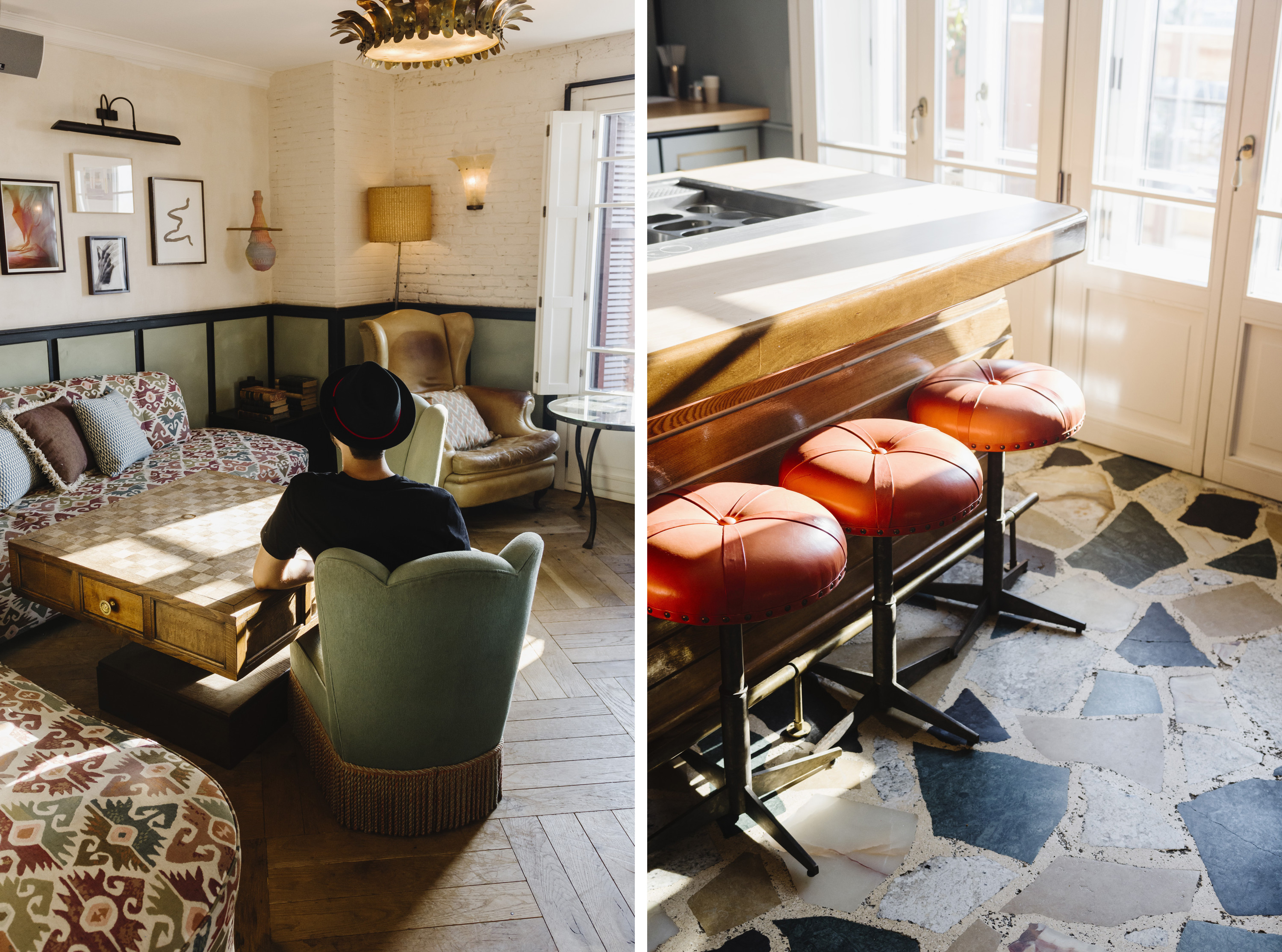 Soho House Barcelona.
First off, Philip takes us to Plaza del Duc de Medicaneli, the historic location in which we're making our first stop: Soho House Barcelona. This space, fronted by an enormous pastel-coloured facade, houses a private club whose admission policy simply involves "having a creative soul". The rooms and other luxury services for its guests and members are complemented by events such as exhibitions, screenings and workshops.
Divided into different environments, each space has been tastefully decorated, a pattern repeated across all of the Soho House venues in London (its original location), New York, Berlin and Toronto. The lobby, bar and balcony (which boasts an exceptional view of the port and La Marina) are imbued with good taste, which is also reflected in the details surrounding us. Fine materials, artworks and bespoke furniture transmit a feeling of comfort and exclusivity that invites visitors to linger and let their ideas flow in the company of the world's most brilliant minds.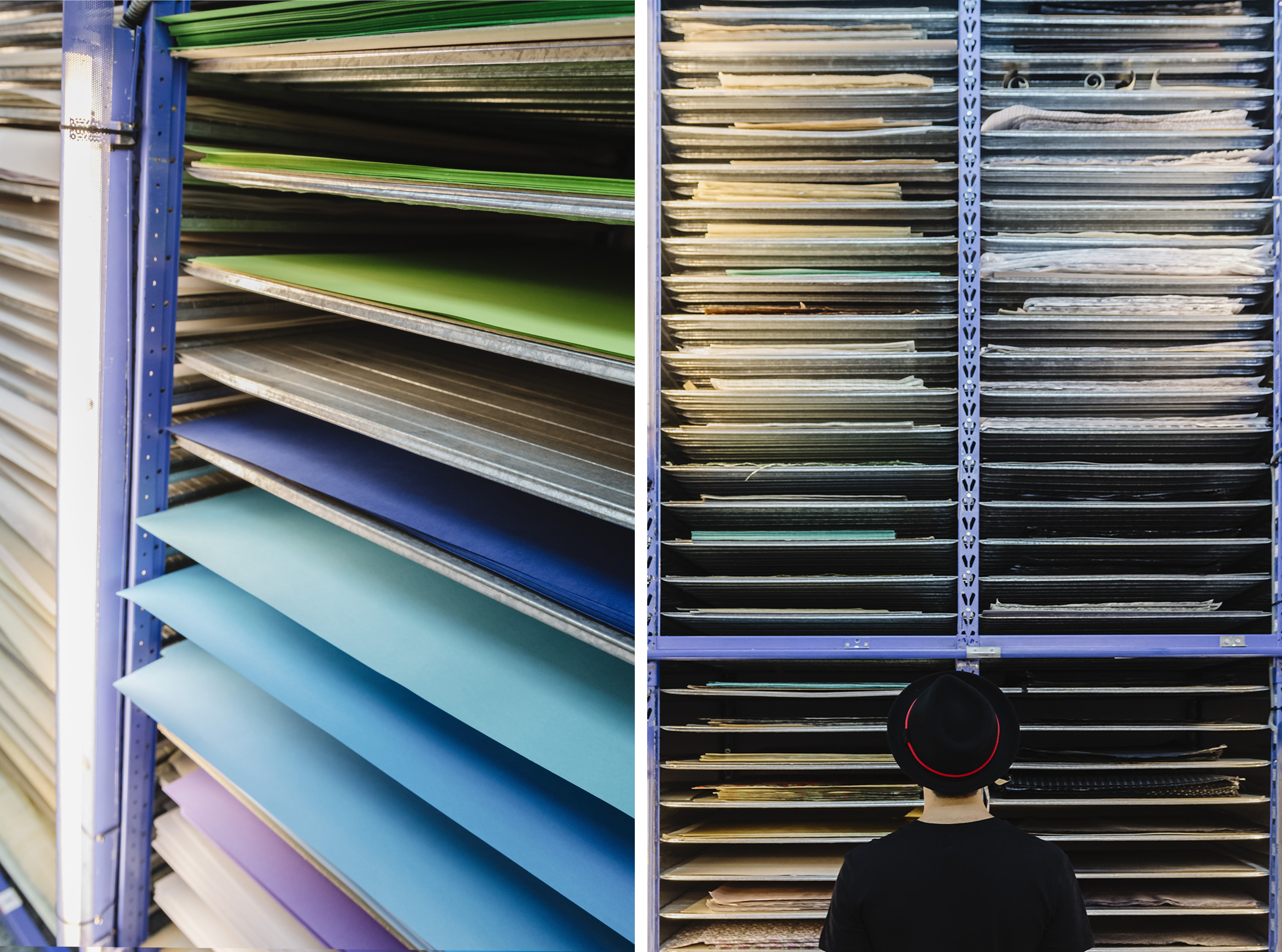 Raima
Heading up Via Laietana and, more specifically, turning down the well-known Calle del Comtal, you'll find Barcelona's first stationer's with a design focus: Raima. It was over thirty years ago that this shop opened its doors for the first time in a classic seventeenth-century building which, in the heart of the Gothic Quarter, makes its presence felt with an imposing brick facade.
The devotion to creativity that defined this lovable shop in its early years can still be felt in the atmosphere. Philip peruses the stationery on show in this cosy space. He pays special attention to the product that makes the shop what it is, the focal point of its philosophy: paper. Over 2,500 varieties, from the classic ones used in fine art and publishing, to special papers with an endless array of finishes and treatments, are lovingly kept in the storeroom. The colour-coordinated arrangement, structuring and categorizing the products, forms lines and shapes that stimulate the imagination.
Design Museum
Under an extraordinary architectural mass lie some of the most important materials in the history of design. The Museu del Disseny, located to one side of the Glòries Catalanes Square, is the contemporary building that houses these ambitious exhibitions on graphic, fashion and product design, taking a unique approach to these disciplines with permanent and temporary exhibitions.
Its spacious rooms are an invitation to explore the museum and discover every object and space housed inside. Eventually, Philip makes his way to the Documentation Centre, another of the museum's unmissable features. The centre catalogues and archives original pieces, while also putting at the visitors' disposal a large collection of volumes on art and creativity which, without doubt, will delight any culturally curious mind.
Altaïr
Europe's largest travel bookshop does not disappoint Philip. His previous visit has left him pondering about space and time, and an urgent need to soak up the world around him leads him straight to Altaïr, a shop located on the Gran Via de les Corts Catalanes. A majestic balcony crowns the entrance to this space, which houses books, maps, guides and literature that will transport you wherever you wish to go, making it the ideal place for nomadic souls.
As he walks in, Philip comes across an attractive noticeboard. He reads it closely: Travel enthusiasts visiting the shop are looking for new companions to go on exciting adventures. Under the same roof, dozens of maps fill the top shelves, while other exotic objects (available to buy) populate the displays. Philip closes his eyes and savours the spirit of the place. Being transported to a different place had never been easier.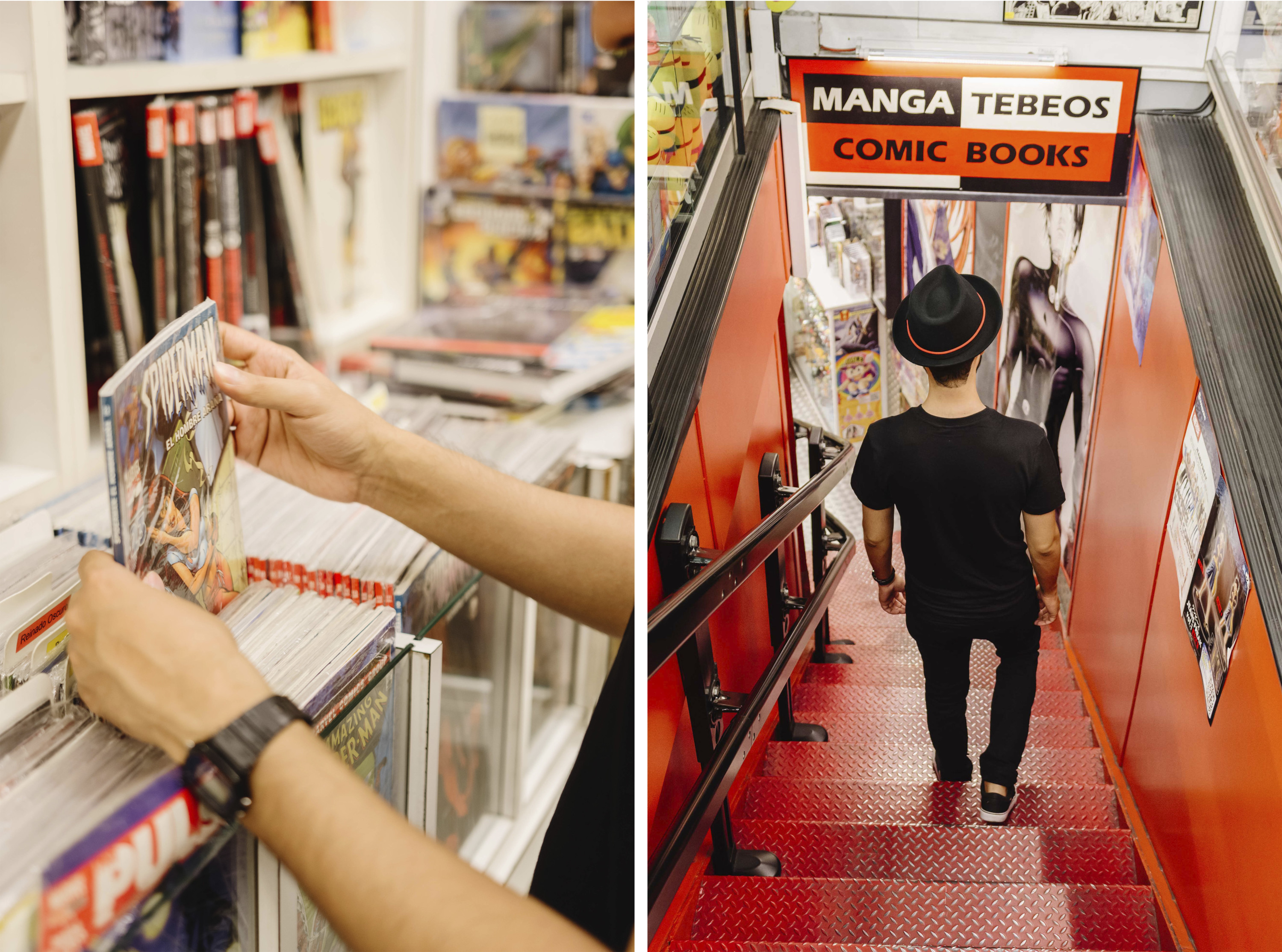 Continuarà Comics
With its simple appearance this space could easily be mistaken for a comic shop just like any other. Continuarà Comics, however, is much more than that. Philip arrives at this peculiar and visually stimulating shop on Via Laietana on the hunt for some relics from another time that he may touch with his own hands. Its two floors are home to some highly prized collectors' items such as vintage comics and first editions, colourful merchandising and American and European comics. A real journey into the past.
As Philip discovers, the shop, known for its unusual items, holds the title of Spain's oldest specialist comic shop. Projects that have little to do with the more conventional publishing world, such as books published by associations or foundations, are also on offer in this dazzling space that pays tribute to the history, life and role of comics.
Santa Caterina Market
It's time to stop for a bite to eat. Philip head towards Santa Caterina Market, an iconic destination on Francesc Cambó Avenue which marries the past with the present thanks to a strong focus on contemporary architecture. Its colourful, undulating roof inspired by Gaudí's characteristic "trencadís" mosaics welcomes visitors to a space filled with products that stimulate eyes, nose—and mouth, of course.
The inside of the market, which still preserves some signs of its old age, is brought right up to date with its modernist aesthetics. Philip is imbued with the essence of the local produce, the quality of the fruit and the freshest vegetables, and he samples a bunch of them while strolling through the majestic structure. The market takes us back to our innermost selves, delighting our senses and reminding us of the importance of nature.
Zumzeig Cinema
Evenings are the perfect time for a film. Especially if we go to a cinema with a twist. Such is the case of Zumzeig Cinema, a cooperative showing offbeat productions including documentaries, audiovisual essays and arthouse films. Philip heads toward Calle Béjar, just a few minutes from the Hostafrancs metro station, to discover more about this place. He already suspects it will captivate him.
The cinema's fortnightly programming seeks to enrich the city's cultural scene and educate the audience's way of seeing. The space, which is also a cosy meeting place for creatives and viewers, has screens comparable to those in any other well-known cinema. A comfortable place to hide away from the hustle and bustle of city life and in which to discover different realities.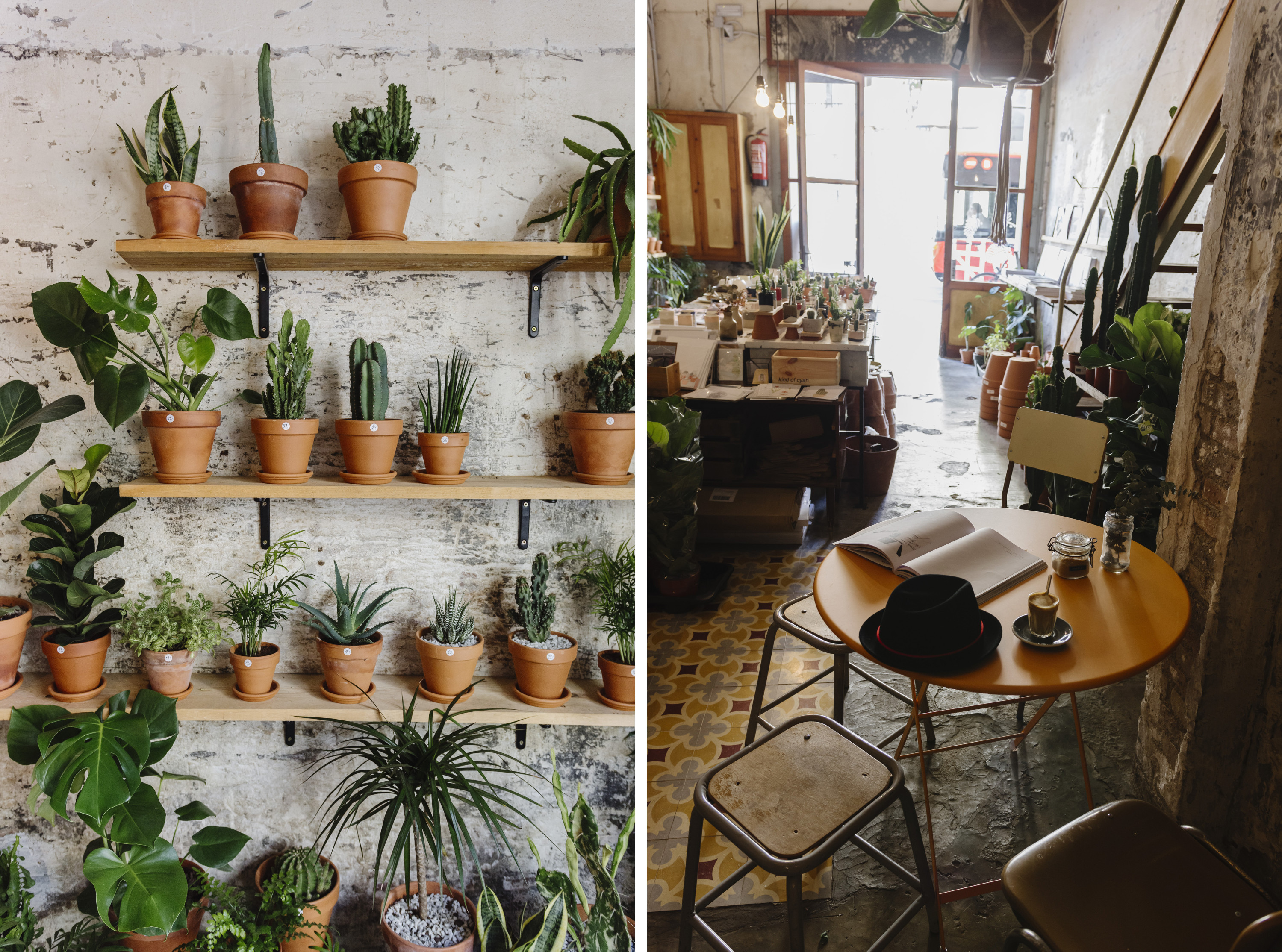 Espai Joliu
The Poblenou neighbourhood has become home in recent years to a large number of spaces offering something different. Espai Joliu, on Calle Badajoz, is one of them. Showing the typical character of those unique, hybrid places that are hard to find outside of Barcelona, this warehouse has been converted into the perfect spot to sample a delicate menu that's as healthy as it is nutritious.
Philip checks out the faded walls while he sips his coffee. The furniture and warm lighting make it a haven of peace in which to leave the city chaos behind and take a breather. Surrounded by plants, magazines and craft objects, he lets out a sigh. What more could he ask for?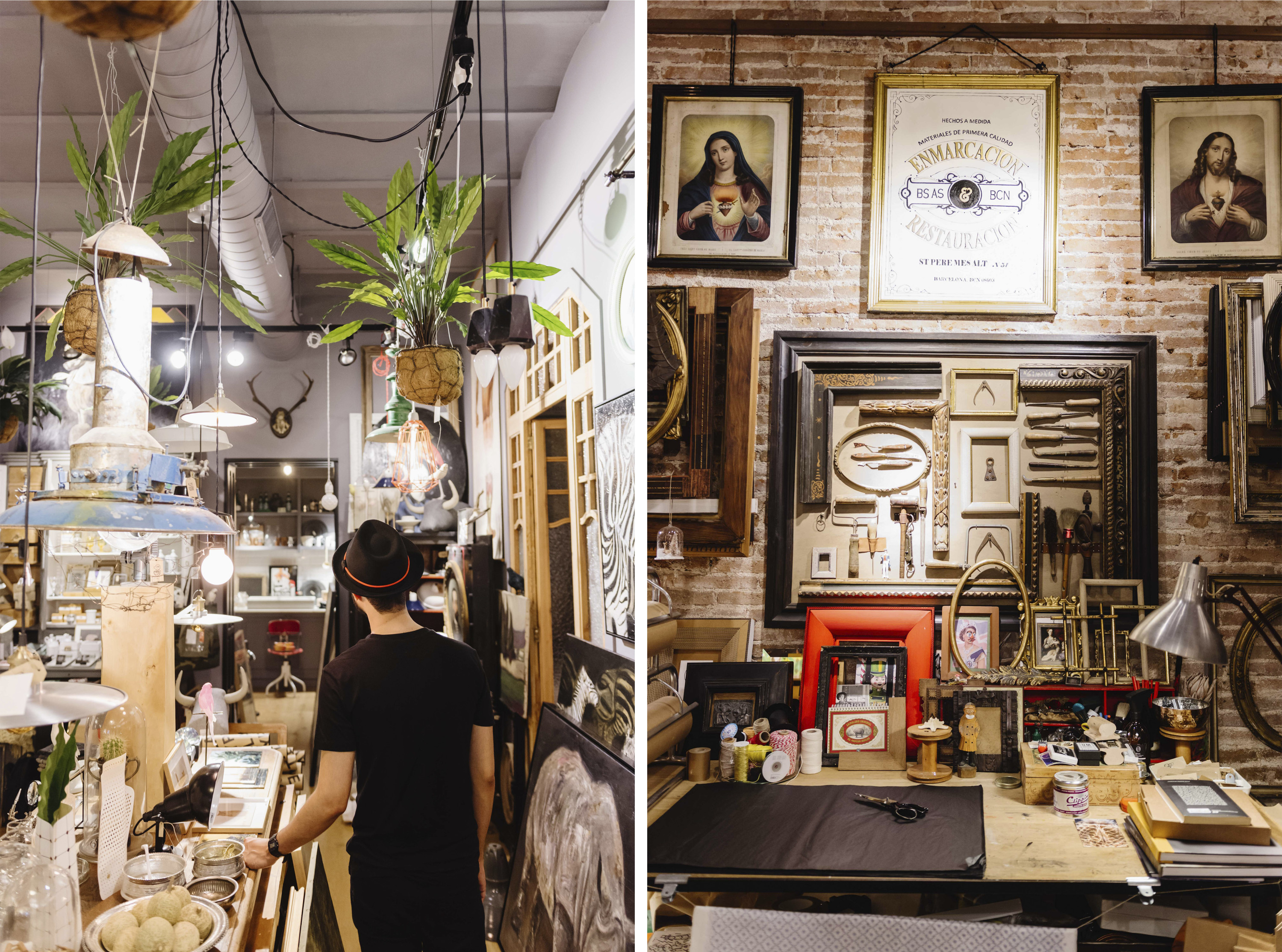 Inventory
On Calle Sant Pere Més, a few minutes from the historic Arc de Triomf, you'll find a real treasure for fans of all things decor and vintage shopping. Philip senses as much as he heads down the narrow street that leads to the space, which brings to mind the most aristocratic side of Barcelona. Inventory, a concept store in the unique Ciutat Vella district, is a place filled with details and nuances.
Original decorative objects of all styles are on offer in this shop, where every nook and cranny seems to be made up of an amalgam of shapes that leaves very little empty space. Even the smallest object, with its unique story, is a reason to pop by this shop, which will delight many creatives, offering the most curious objects and extraordinary rarities.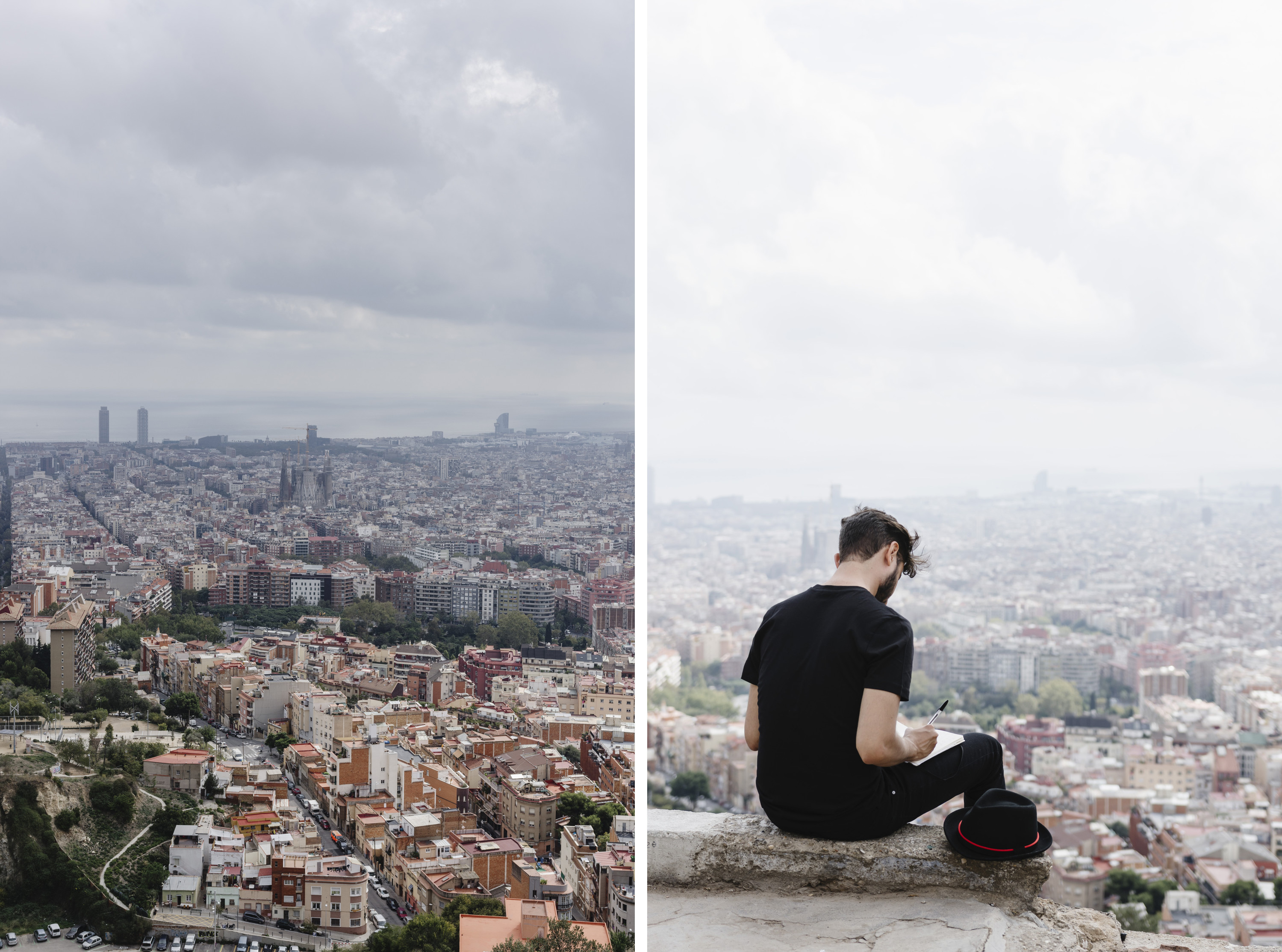 Búnkers del Carmel
The sun is going down, so Philip must hurry to his final destination: los Búnkers del Carmel. This makeshift viewpoint, one of the highest in the city, promises a unique view over Barcelona from this outlying neighbourhood. Located on the remains of a Spanish Civil War anti-aircraft battery, its distance from the city affords the visitor a way to observe Barcelona in all its complexity.
Philip sits on one of the bunkers's dilapidated cornices and enjoys the breathtaking view. He looks down and casts his eyes over the vast and monumental city, bursting with corners to be explored. Ten spaces, ten ideas. Ten ways to find inspiration. Are there any more to discover?
On the next trip, perhaps.
Photo credits: Rubén Juan