In Think Tank Gallery's Trap House, art lovers are literally trapped in an interactive escape room. Unfortunately, the exhibit has nothing to do with Gucci Mane. It is, however, a Halloween-themed "monster and horror art exhibition" that turns Think Tank's downtown L.A. space (which was previously covered in cake) into an ode to all things eerie, undead and disturbing.
In addition to the escape room, there's a group show that features work by over 50 of L.A.'s best special effects sculptors and painters. It's one part traditional gallery and one part party game. We visited the preview event to get a sneak peek of the haunted house-style art and try out the designer escape room that gives the exhibit its name.
Curated by makeup artist and sculptor Ian Von Cromer, the showcased artists are industry legends, known for their work in television, movies and stage. Daniele Tirinnanzi, for example, is best known for his contributions to Criminal Minds, Paranormal Activity 2 and Area 51. His wax sculpture of Kurt Cobain captures an uneasy vibe as the lifelike, although not exactly identical, mold stares off into the distance.
Close to the Nirvana frontman, a spotted deer stands gracefully perched atop a red velvet couch. A closer look reveals a more grisly scene—in its teeth, the deer grips a lifeless gopher. The sculpture, titled "Father Nature" by taxidermist Catherine Coan, falls in line with her ongoing series called "Canary Suicides".
Think Tank Gallery also houses a life-size bust of Henry from David Lynch's Eraserhead stands to attention and alongside busts of Twin Peaks characters. Both are the work of artist Carl Lyon, who is a mold shop supervisor at Vincent Van Dyke Effects which handled prosthetics on The Revenant, Batman vs Superman and, unsurprisingly, Twin Peaks.
The escape room at the center of Think Tank's Trap House exhibit was designed by Adam Millicevic, an artist recently created an escape room for Universal Studios Japan. Timed to last thirty minutes, the multi-player game unfolds through clues hidden throughout a series of interconnected rooms. Solving a clue allows the players to advance to the next clue. The only way out, and back into the rest of the art show, is by figuring out the final riddle.
The escape room follows the aftermath of a fake cult punk-rock icon's rise to fame. The musician, Evan Mayhew, has begun to "harness control of others while losing control of himself." You search through dark secrets, with the help of his unstable assistant Crystal, to figure out the mystery and break free.
Trap House is less about shock value and more about celebrating the talent of Hollywood's special effect artists. Whether you're sucked into the realism of the sculptures, psychedelic paintings or the escape room itself, the immersive experience emphasizes the creativity that creeps out during the Halloween season.
Get a sneak peek of the escape room below and find out more about Trap House on Think Tank Gallery's website here. The exhibition is open to the public from October 8-31 in Los Angeles.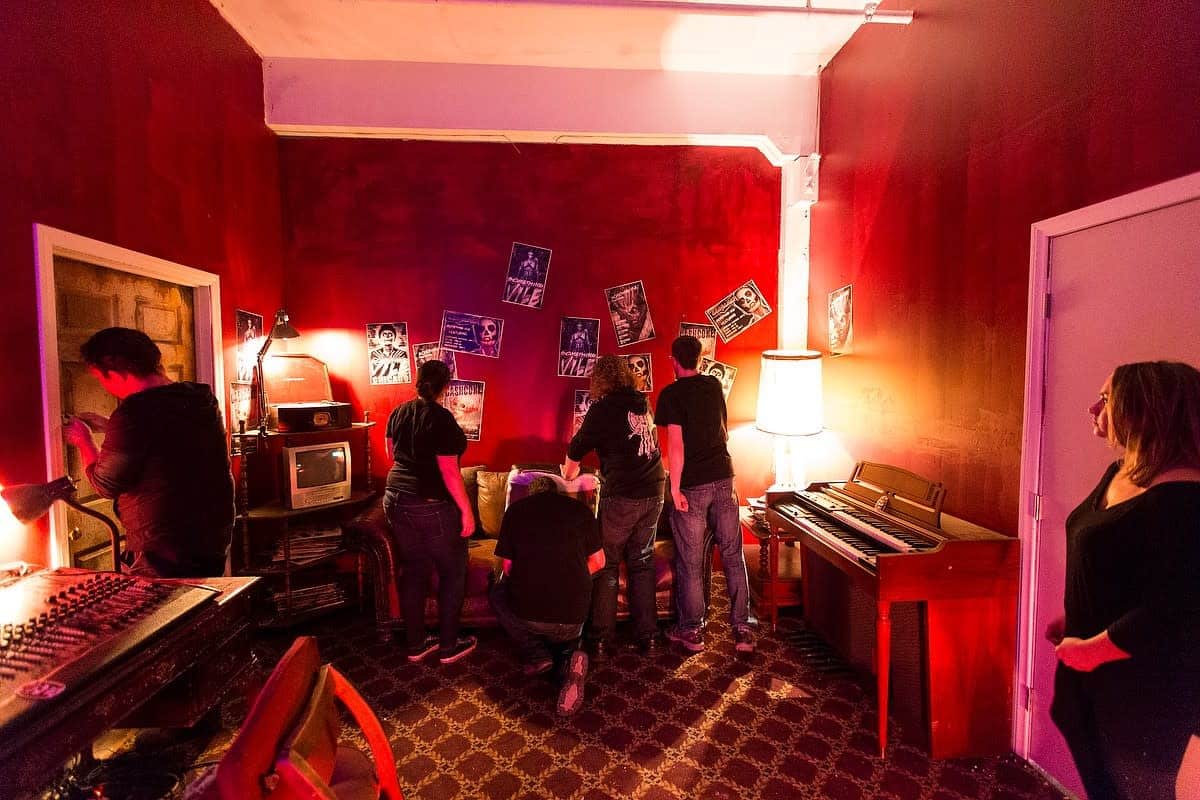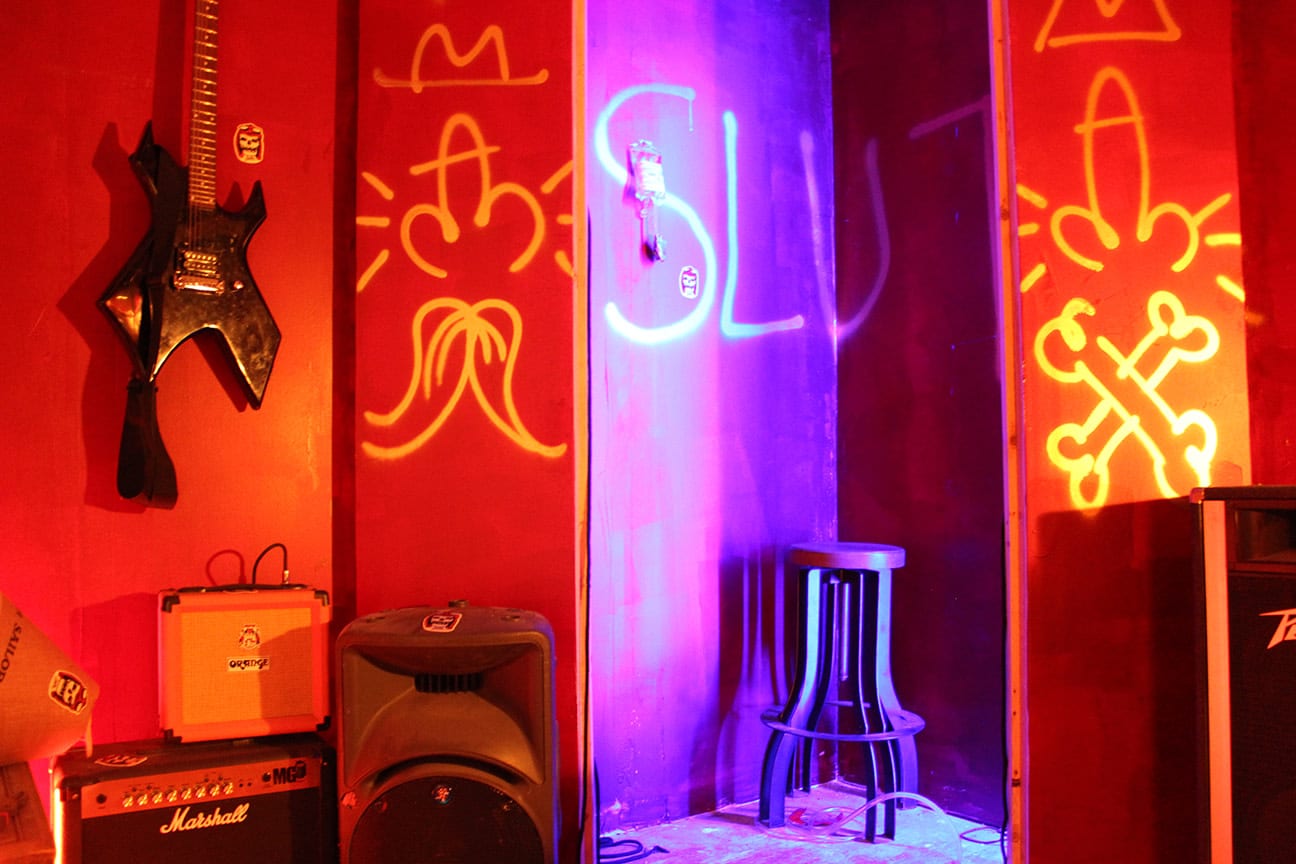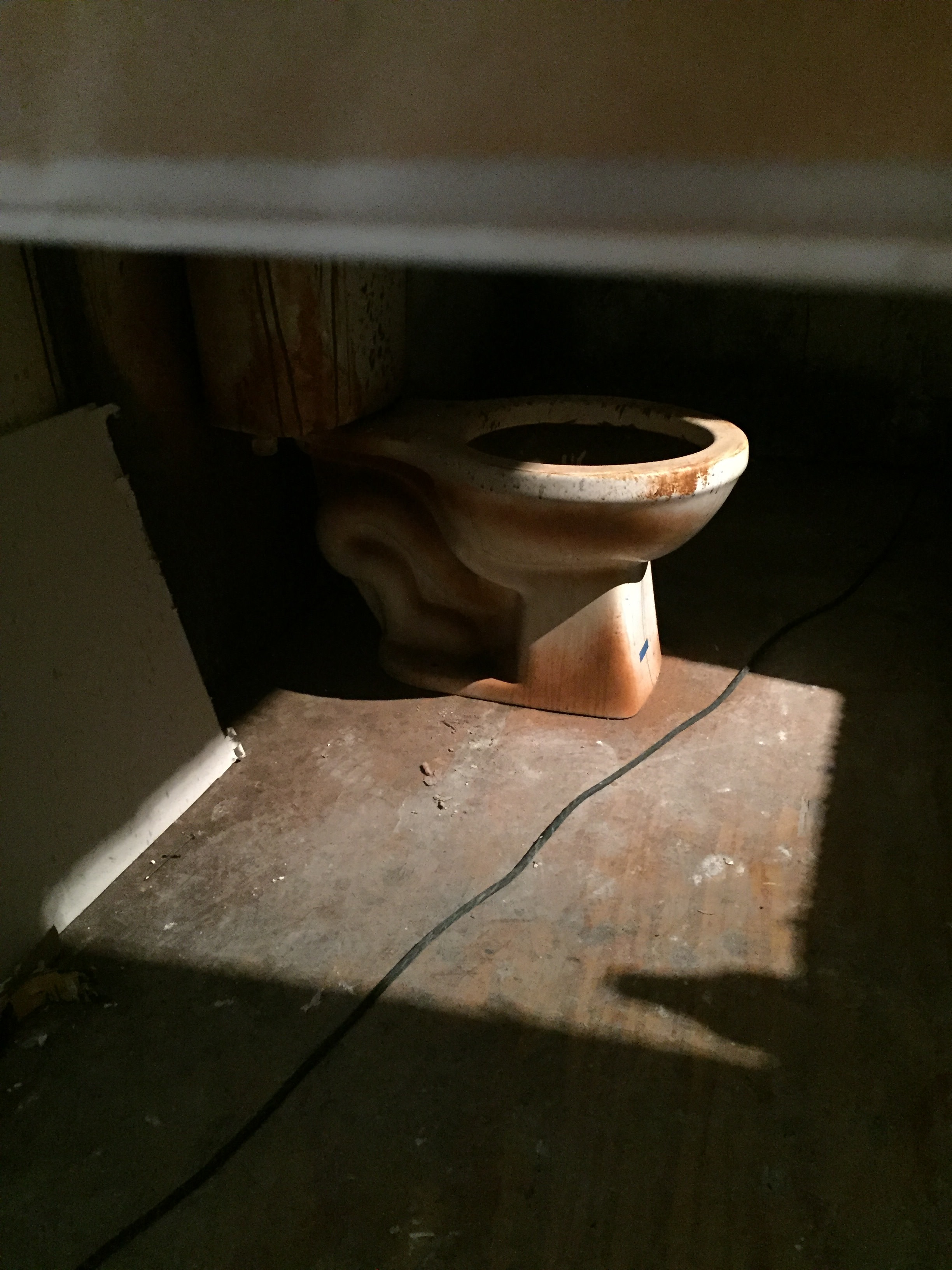 Images via Think Tank Gallery and LA Weekly