The internet may be rife with lists of books "every artist must read," but a new set of book recommendations Verso Books is a fresh take on the usual required reading.
The largest radical publishing house in the English-speaking world, Verso Books knows a thing or two about looking at art from a different perspective. The New York and London based publisher initially got big via their English translation of Frankfurt School classics, and they now specialize in books on cultural and political theory, as well as art and media critique.
When it comes to progressive, outside the box art theory, Verso Books knows who you should be reading. Their list of essential books for artists is the perfect antidote for creatives who aren't interested in reading Picasso's biography or getting tips on new painting techniques.
Instead, you'll find lots of critical theory to sink your teeth into. There are essential critics like Theodor Adorno and Walter Benjamin weighing in aesthetics, as well as Hal Foster, the so-called "godfather of post-modern art theory," and contemporary critic Barry Schwabsky, just to name a few.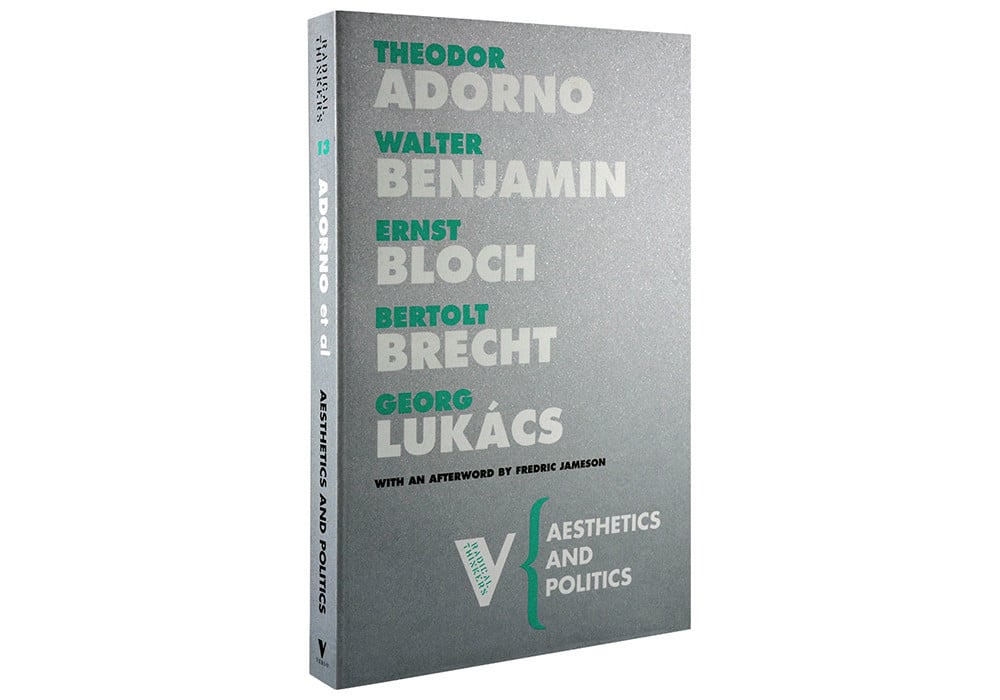 by Theodor Adorno, Walter Benjamin, Ernst Bloch, Bertolt Brecht and Georg Lukacs
"This is vital reading for anyone concerned with the relationship between art and socialism." — John Fowles
Key texts of the great Marxist controversies over literature and art, during 1930 – 1950, are assembled in Aesthetics and Politics. The text provides reference points for first year students, giving vital context to those studying the aesthetic movement.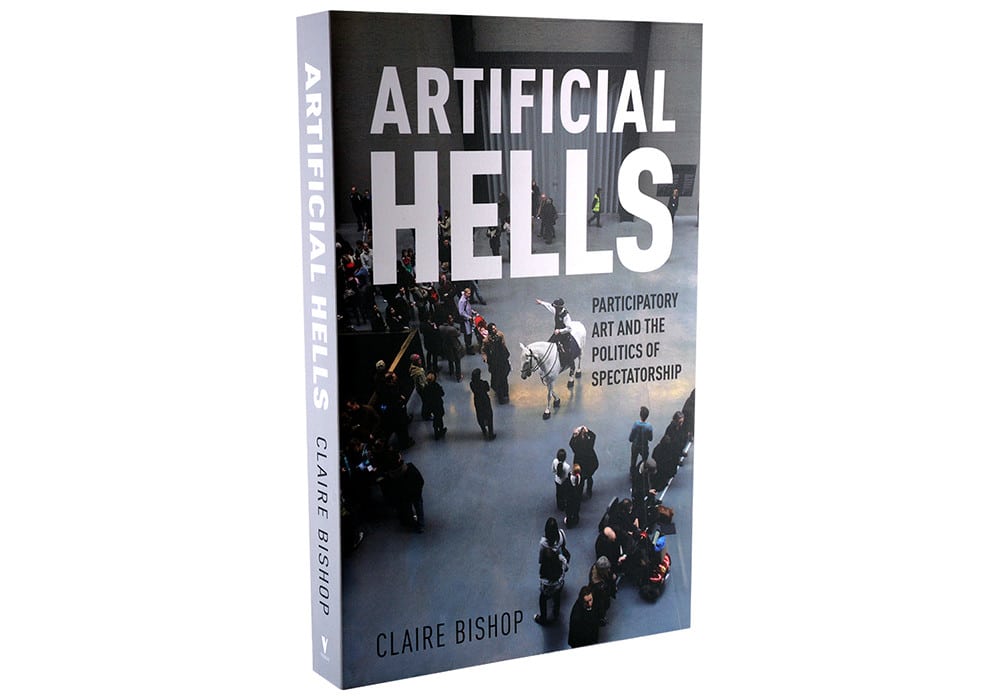 by Claire Bishop
"An essential title for contemporary art history scholars and students …" — Library Journal
Bishop's searing critique calls for a less prescriptive approach to art and politics, and for more compelling, troubling and bolder forms of participatory art and criticism.
Participatory art is not a privileged political medium, nor a ready-made solution to a society of the spectacle, but is as uncertain and precarious as democracy itself; neither are legitimated in advance but need continually to be performed and tested in every specific context. After reading, join her revolution!
by Hal Foster
"Foster is one of those rare art theorists whose measured prose can engage a wider readership, cutting through the philosophical inflationism that afflicts much of the higher gossip among art critics." — Guardian
Against the claim that art making has become so heterogeneous as to defy historical analysis, Foster argues that the critic must still articulate a clear account of the contemporary in all its complexity. To that end, he offers several paradigms for the art of recent years, which he terms "abject," "archival," "mimetic," and "precarious."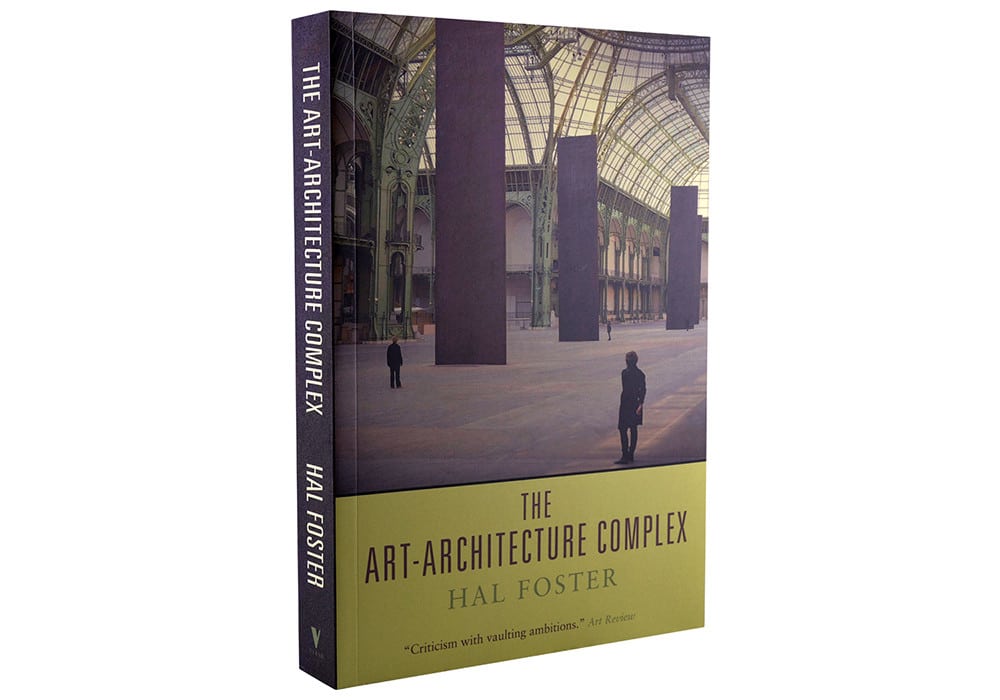 by Hal Foster
"A timely tome with an urgent message for anyone on the art or architecture axis." — Time Out
Hal Foster, author of the critically acclaimed Design and Crime, argues that a fusion of architecture and art is a defining feature of contemporary culture. He identifies a "global style" of architecture — as practiced by Norman Foster, Richard Rogers and Renzo Piano — analogous to the international style of Le Corbusier, Gropius and Mies.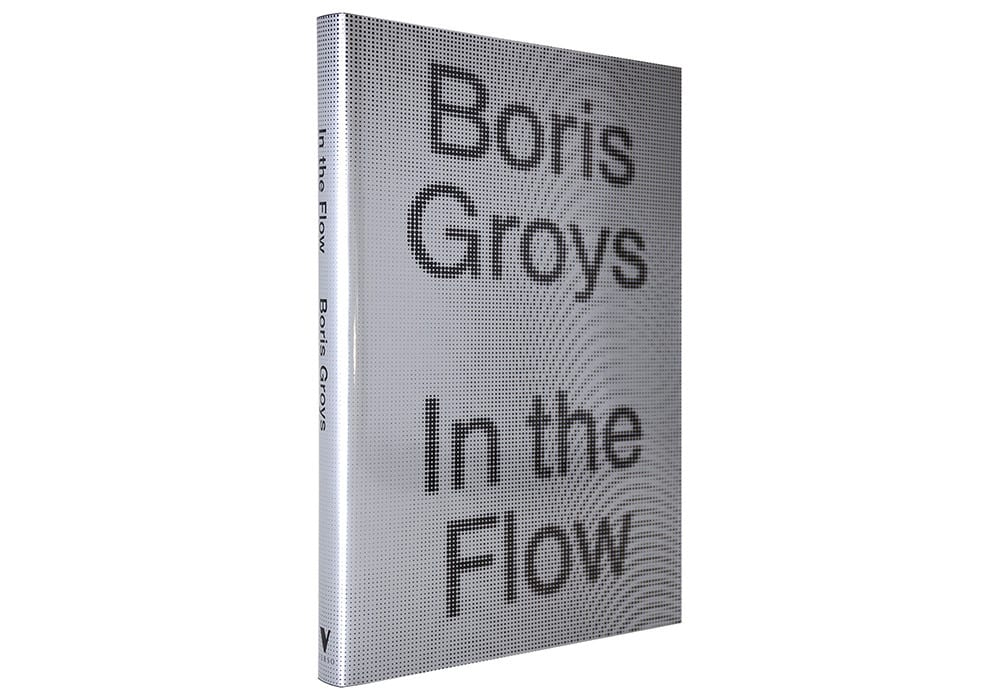 by Boris Groys
"In the Flow not only aptly describes Boris Groys' brilliantly astute state of mind when writing this book, but also signals the incredible journey the reader will take around some of the most pervasive cultural constructs of our time: the museum, the archive, and the Internet. In the process of articulating the rheology — or fluidity — of art, each chapter elucidates a new potential for contemporary terminologies and concepts such as activism, participation, aestheticization, infection, and transgression.
"In the Flow offers a refreshing approach to art theory that opens up the possibilities for ideas to remain mutable while being put into practice." — Kate Fowle, Chief Curator, Garage Museum of Contemporary Art
In this major new work, Groys charts the paradoxes produced by this tension, and explores art in the age of the thingless medium, the Internet. Groys claims that if the techniques of mechanical reproduction gave us objects without aura, digital production generates aura without objects, transforming all its materials into vanishing markers of the transitory present.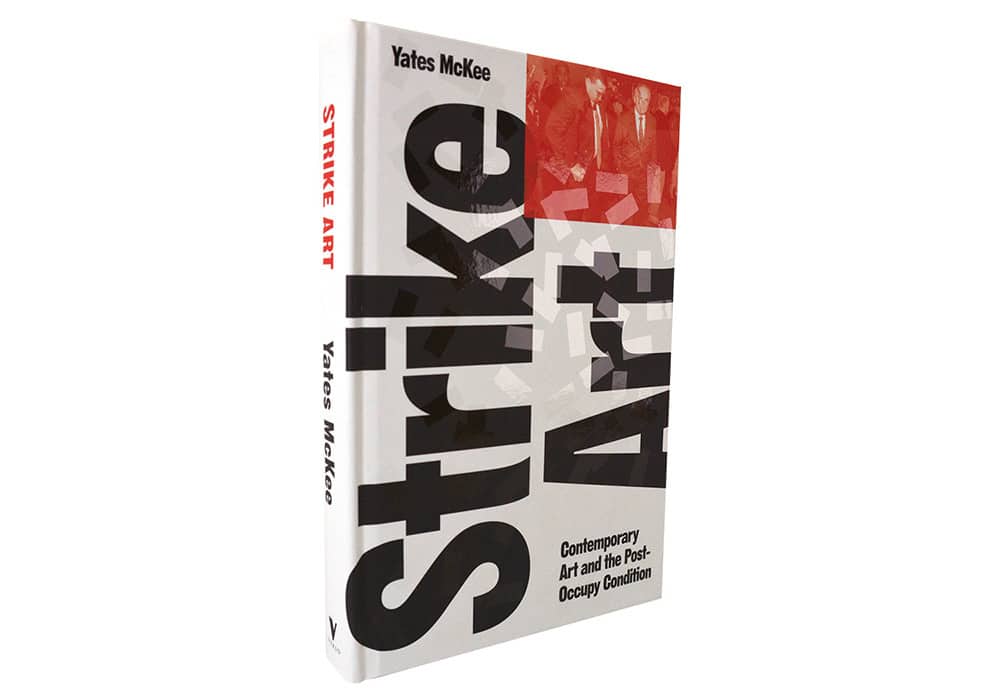 by Yates McKee
"A lucid and sure-footed guide to today's renaissance of art radicalism. A participant as well as a critic, McKee knows exactly what he is talking about, and the result is red hot." — Andrew Ross, author of Creditocracy and the Case for Debt Refusal
Art after Occupy, McKee suggests, contains great potentials of imagination and action for a renewed left project that are still only beginning to ripen, at once shaking up and taking flight from the art system as we know it.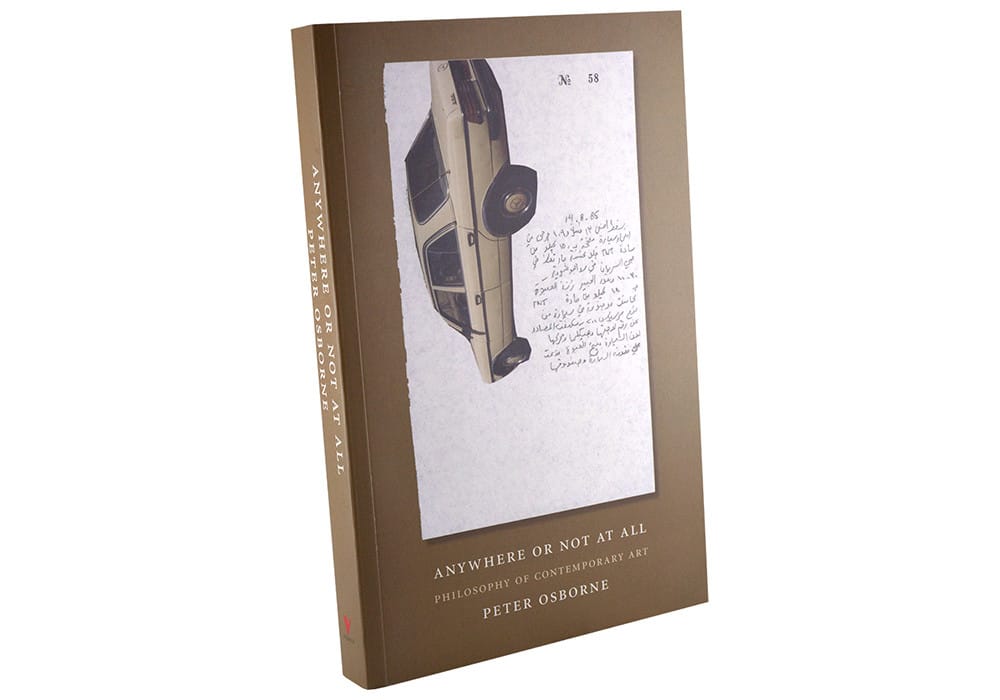 by Peter Osborne
"It presents us with the lineaments of a critical philosophy of art that proves the conceptual dimension to be essential to contemporary art." — Radical Philosophy
Contemporary art is the object of inflated and widely divergent claims. What kind of discourse can help us give it a critical sense? Anywhere or Not At All maps out the conceptual coordinates for an art that is both critical and contemporary in the era of global capitalism.
by Jacques Ranciere
"Exhilarating … Rancière's most thoroughgoing polemic against the received idea of modernism." — Artforum
Composed in a series of scenes, Aisthesis—Rancière's definitive statement on the aesthetic—takes its reader from Dresden in 1764 to New York in 1941. Ranciere's incisive study provides a history of artistic modernity far removed from conventional understandings of modernism.
by Jacques Ranciere
"Ranciere's writings offer one of the few conceptualizations of how we are to continue to resist." — Slavoj Zizek
The foremost contemporary philosopher on art takes a radically different approach to the attempted emancipation of the spectator, arguing for a new politics of looking. Ranciere's incisive study provides a history of artistic modernity far removed from conventional understandings of modernism.
by Barry Schwabsky
"With great skill and generosity, Barry Schwabsky threads a fine needle in writing accessible art criticism for a general audience about a wide range of artists and histories, from Velázquez to Nancy Spero, from Manet to the Pictures Generation, from Gauguin to Jimmie Durham and Kara Walker, without making any concessions to his passions.
"In the collected essays in The Perpetual Guest, Schwabsky writes from within a cultural field he loves, whose complexities he embraces, offering his readers an erudite and independent voice as a guide and a resource." — Mira Schor, artist and author of A Decade of Negative Thinking: Essays on Art, Politics and Daily Life
Schwabsky's rich and subtle contributions illuminate art's present moment in all its complexity: shot through with determinations produced by centuries of interwoven traditions, but no less open-ended for it.
This article originally appeared at VersoBooks.com and has been republished with permission.