Our Weekly Update is here to bring you our favorite links from the past week: from art and design news you might have missed, to must-see stories, and new contests and calls for entry.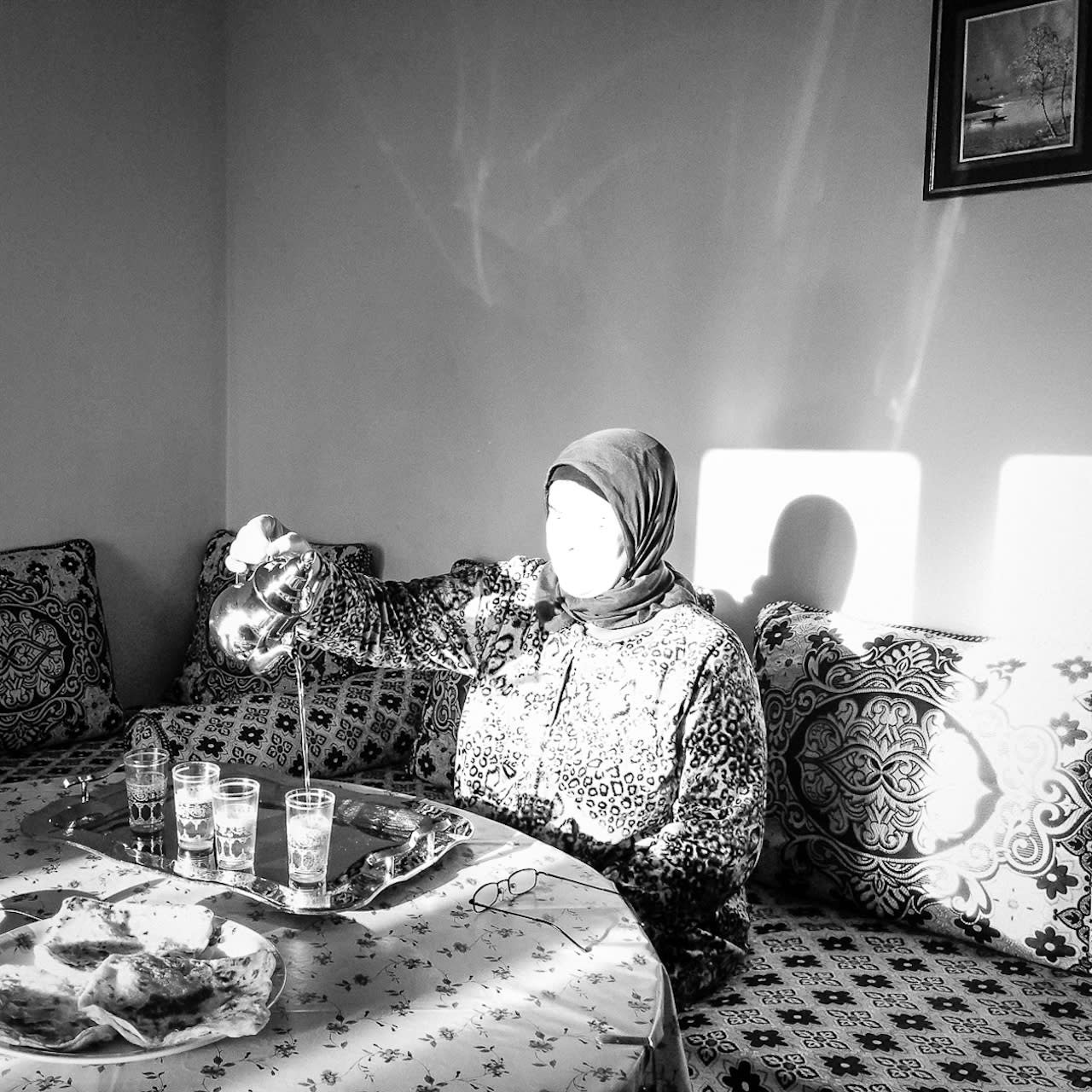 Karim El Maktafi via British Journal of Photography.
A documentary series shot on iPhone SE
British Journal of Photography highlighted this beautiful work by Karim El Maktafi, which was recently recognized at the Fotobookfestival Kassel:
"Hayati, meaning "my life" in Arabic, reflects on photographer Karim El Maktafi's dual identity as a second-generation Italian born to Moroccan parents. The images were taken in both Italy and Morocco, and are all shot on an iPhone SE."
See the feature on British Journal of Photography.
Left to right: Installation view of Sarah Zapata, A little domestic waste III and A little domestic waste IV, at Deli Gallery, New York, 2017. Courtesy of the artist and Deli Gallery.
Super-colorful, woven works that explore sexuality, identity, and craft
Artsy profiled the Peruvian-American artist Sarah Zapata, who creates vibrant, colorful, textile-based sculptures that demand a close look. Zapata is showing at a Fisher Parrish show that's closing this Sunday; check it out if you happen to be in Brooklyn:
"For her first solo show with Deli Gallery in March 2017, Zapata titled the exhibition after Simon and Garfunkel's 1970 hit 'If I Could (El Condor Pasa),' which samples a Peruvian piece of music. The conversation between Peruvian and American culture attracted the artist to the song, as well as the title's nod to self-reproach. 'There's all these verses in Psalms talking about the 'good woman' and how she works with wool and performs honest labor,' Zapata says, rolling her eyes. 'I'm originally from Texas and was born into a very strict evangelical Christian household, so being a lesbian, I just have a lot of guilt.'"
Works by Carsten Höller at the first Berlin Biennale, in 1998. Courtesy Berlin Biennale.
Klaus Biesenbach's insider history of the Berlin Biennale
The Berlin Biennale launches June 9th, marking the twentieth anniversary of the event. In Art News, Klaus Biesenbach gives a backstory of how the Biennale began. It's also a fascinating look at the art scene of a bygone Berlin, with notes on the work of artists such as Olafur Eliasson, Jonathan Meese, and Carsten Höller:
"Many of the art spaces in early '90s Berlin were located in vacant, abandoned, often ruined buildings that artists had taken over. Artists were running studio collectives and co-ops, outfitting surprising storefronts, and creating nightclubs and music programs. One very influential artist for me was Daniel Pflumm, who was organizing the experimental club Elektro and at the same time working on his light sculptures, logos, and video works.
"In the Berlin of the 1990s, you could often find a bar through a hole in the wall and in a basement without electricity; you could go to a rave in the middle of the day on the river or go to a dance club on Friday and not reemerge into the outside world until sunrise Monday morning."
Kaitlin Maxwell via FotoRoom.
Exploring a mother-daughter relationship through a camera
Kaitlin Maxwell shared an evocative ongoing series on FotoRoom. The 23-year-old American photographer has been shooting herself, her mother, and grandmother for a candid, up-close look at relationships and female selfhood:
"Throughout the exploration of these maternal relationships, I have opened up many doors to myself that have left me in a state of confusion. In trying to understand more about myself through my mother and grandmother, I began later in the series attempting to embody the aspects of them I have always admired, and felt I lacked within myself. As an attempt to embrace my own sexuality with the same confidence I have witnessed in my grandmother my entire life, I started making self-portraits wearing the clothes of hers I have acquired over the years."
Godisable Jacob via Pexels.
Call for entry: photographing Pride
Stock photo site Pexels released a call for submissions of photos inspired by Pride month. We've teamed up with them to offer Format Pro plans and a Format Magazine feature to the winners. Submissions will be open until June 30, and there's also a $200 grand prize on offer:
"It's Pride month and what better way to celebrate our LGBTQIA community than with a photo challenge exploring the work from our talented photographers. To support pride means to support equality and at Pexels, we've made a commitment to improving representation of various identities on our site as well as increasing the number of images celebrating diversity. Join our quest to improve stock media and submit your LGBTQIA-proud work."
Submit your work to the challenge.
IG of the week: @julietteabry
Looking for design inspiration? Interior designer Juliette Abry's feed is full of beautiful spaces, both interior and exterior.

*Have a tip to share? Did you write an article or publish a project that you think we'd like? [Let us know.](mailto:magazine@format.com)*