We were curious about the best types of pens for ink drawings, so we reached out to an expert that could test premium sampler packs from online retailer JetPens. It was immediately clear that New York City-based artist Nicolas V. Sanchez was the person for the job. His Instagram feed (@nicolasvsanchez) has gained over 72k followers that marvel at his ability to create incredible illustrations while he's just waiting for the subway.
Recently, Sanchez has his first European solo show at Amsterdam's Galerie Mokum where he exhibited his oil paintings. He also works in charcoal. You can see more of his work on his portfolio, built using Format.
For Format Magazine, he took time out of his busy schedule to review a selection of pens and give his recommendation for any artists browsing for new materials.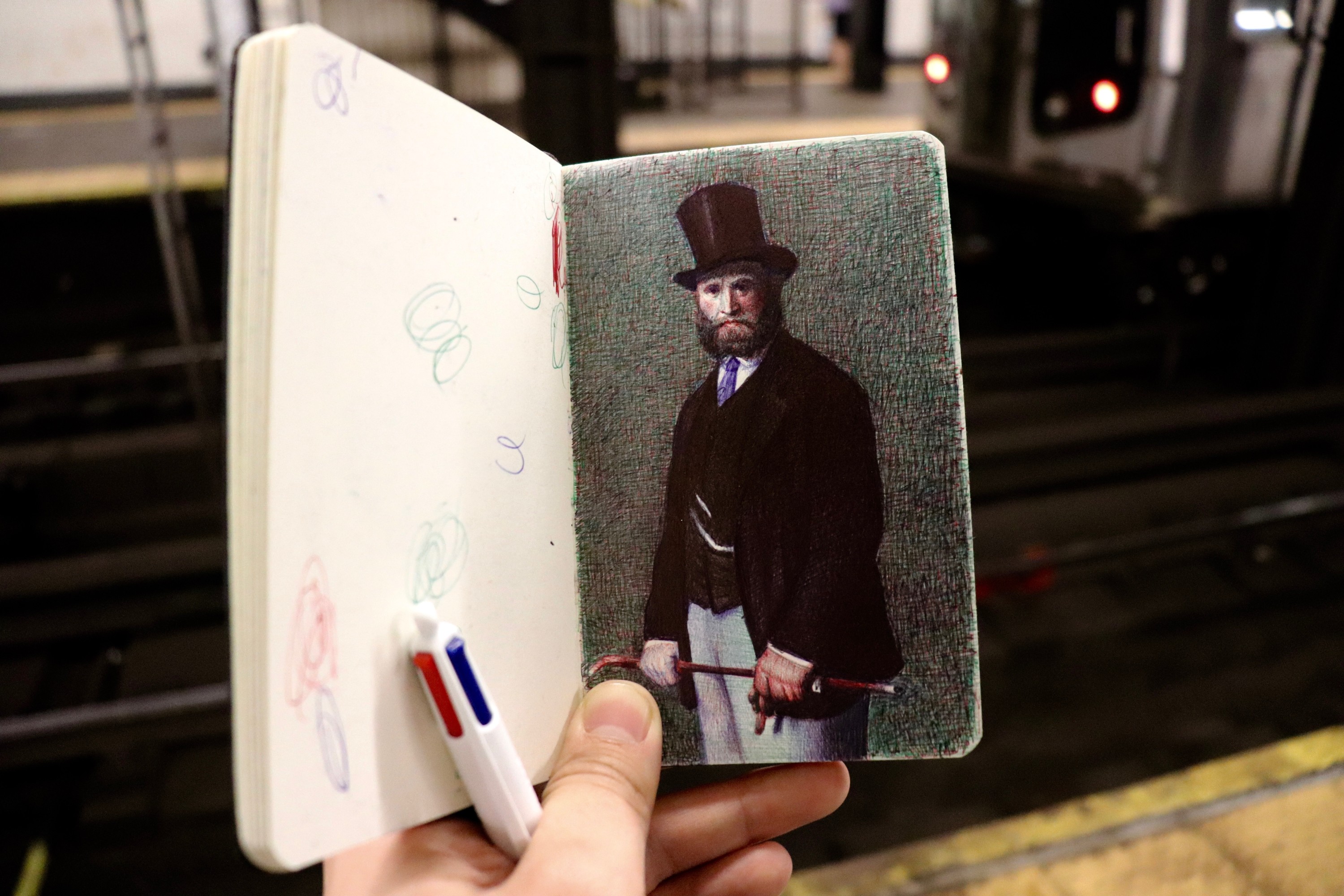 When I draw in ink, I always use ballpoint pens. It's my tool of choice on-the-go, and for small drawings with detailed rendering. Ballpoint has its own unique qualities and allows me to create the unique work I'm known for. Recently I've been using a Bic Multi-Color that quickly lets me switch between red, green, blue and black ink.
For the first time, I am trying out different types of pens from JetPens. They sent me a selection of felt tip and brush pens including the Sakura Pigma Micron, Zig Cartoonist Mangaka and Pentel Sign. This is an experiment to see what happens when I put down my trusty ballpoint and try out some fancier imports.
For this series, I sketched my dogs while they slept. They're the best models for life drawing. If you're just starting out, draw the things around you. Don't be afraid to mix up your materials because it might start to bring your work in new directions. For this test, I was surprised by how brush pens allowed me to play with line quality and offered more fluidity to my style. Ultimately, these pens are better for illustration and line work—more graphic design styles of drawing.
Here are my recommendations for the best pens, and the images I created with each one.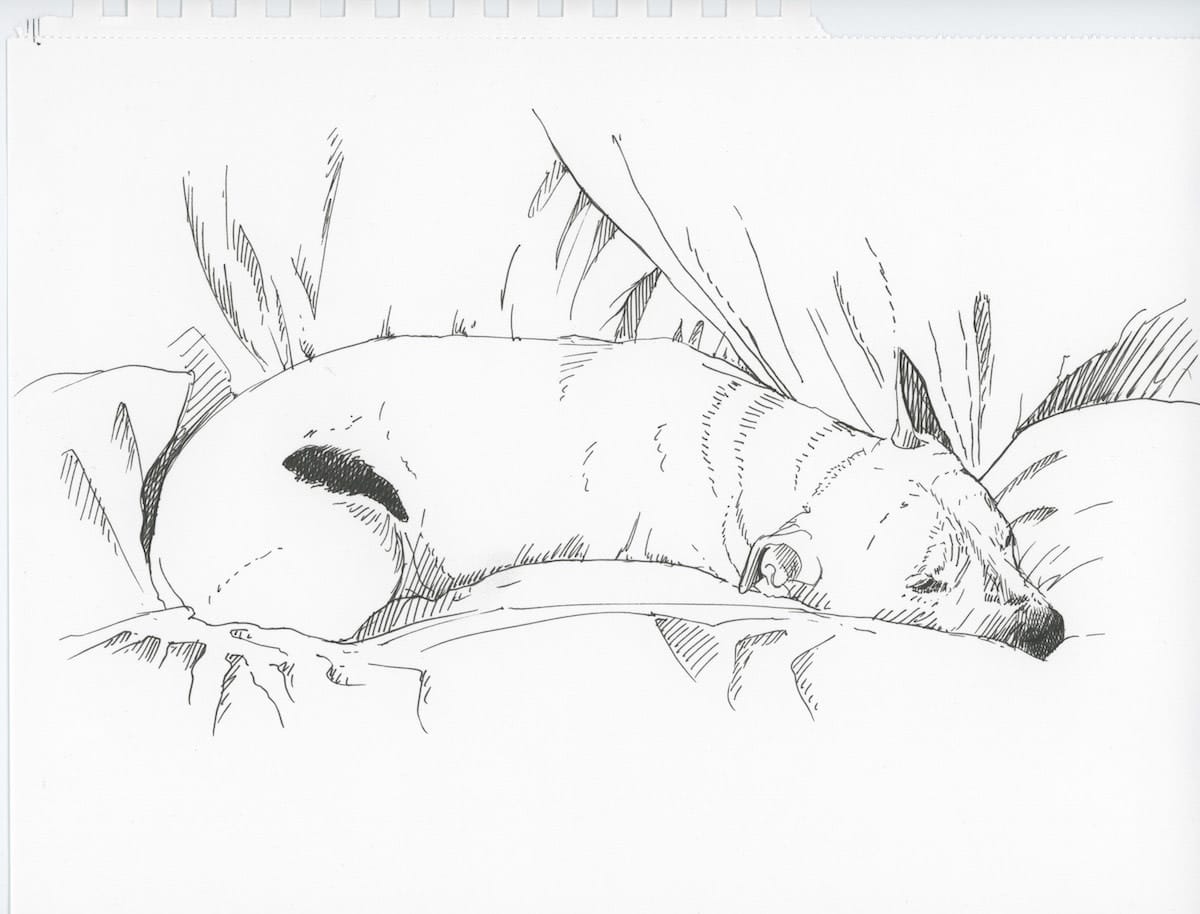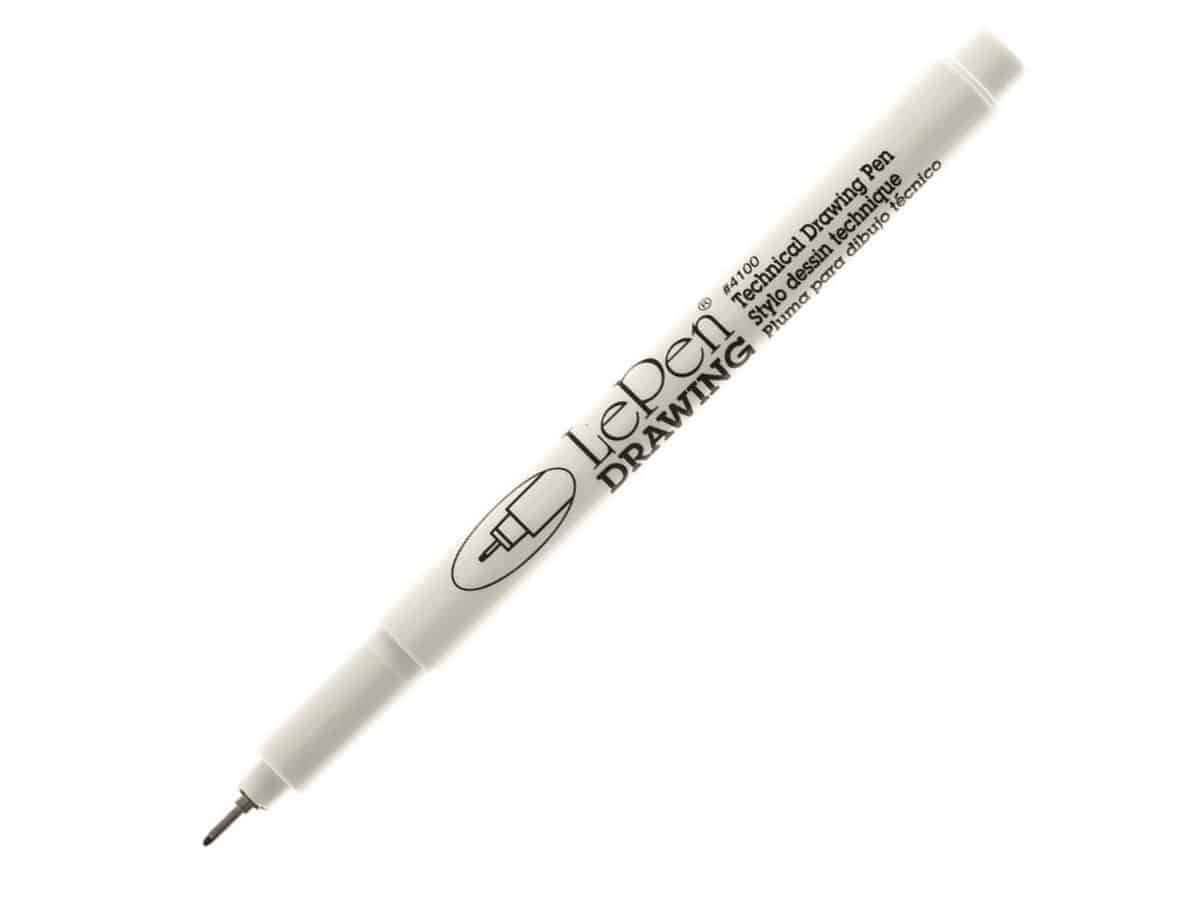 Marvy Le Pen Technical Drawing Pen
Star Rating: ⭐ ⭐ ⭐ ⭐
This pen has pigmented black ink that resists bleed-through and is permanent when dry. I really liked it for drawing. I liked the precision and ability to create forms with minimal mark making. The line quality is great and consistent even when I hesitate. It would be ideal for drawing a map. I would definitely use this pen again.
Sakura Pigma Micron Pen
Star Rating: ⭐ ⭐
With a needle tip, Pigma Microns are good for detailed drawings. The ink is permanent, acid free, and archival quality. This pen was pretty similar to the Le Pen above, but it bled through a little more. It was a little scratchy and gave me goosebumps so I wouldn't recommend this pen for drawing.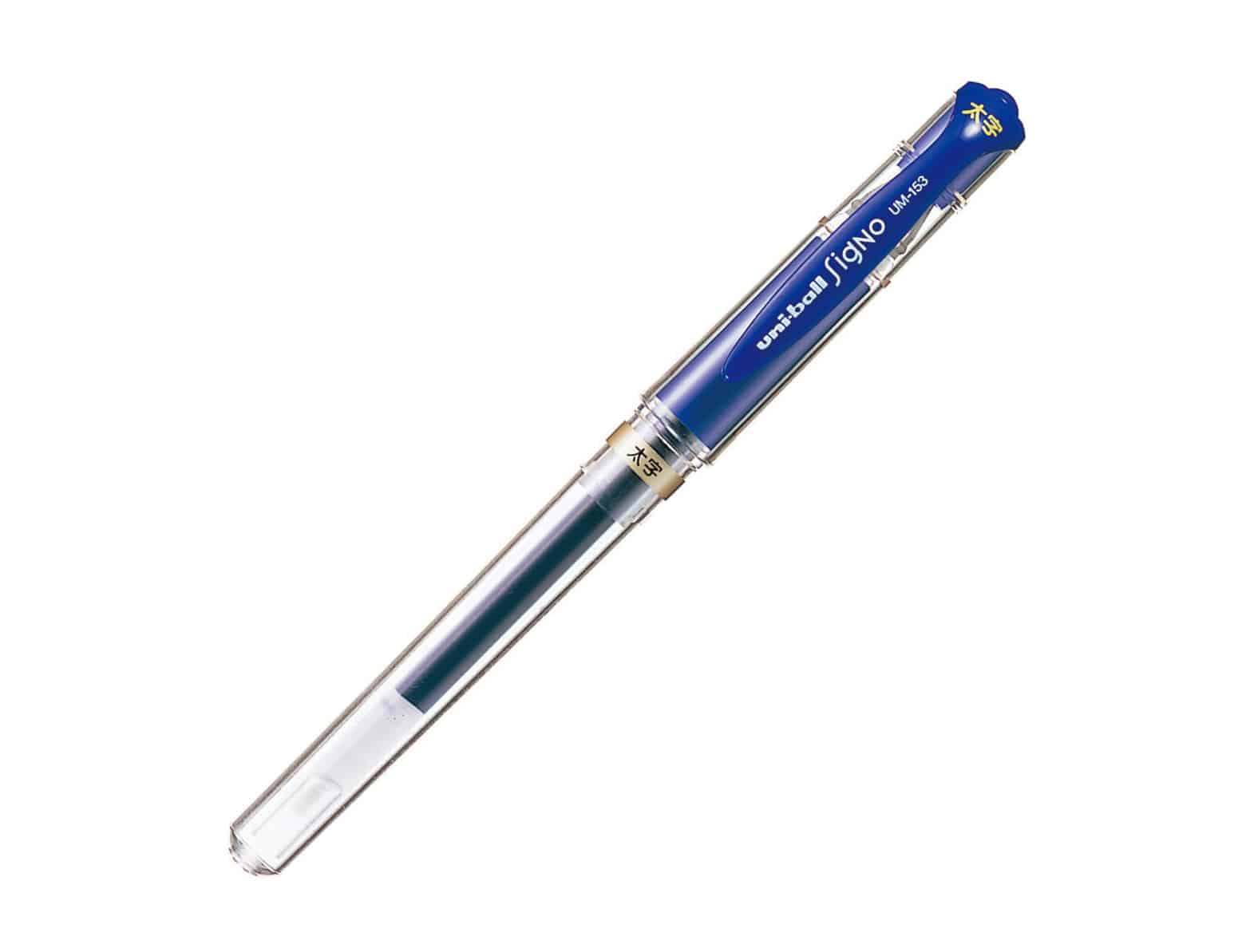 Uni-ball Signo Broad UM-153 Gel Pen
Star Rating: ⭐ ⭐ ⭐ ⭐
Using this pen felt easy. With a .3 tip, the line quality was definitely fine and smooth but it also had character. The blue colour stands out and the ink is resistant to water and fading. If this pen was a person, I would equate it to a charming grandpa.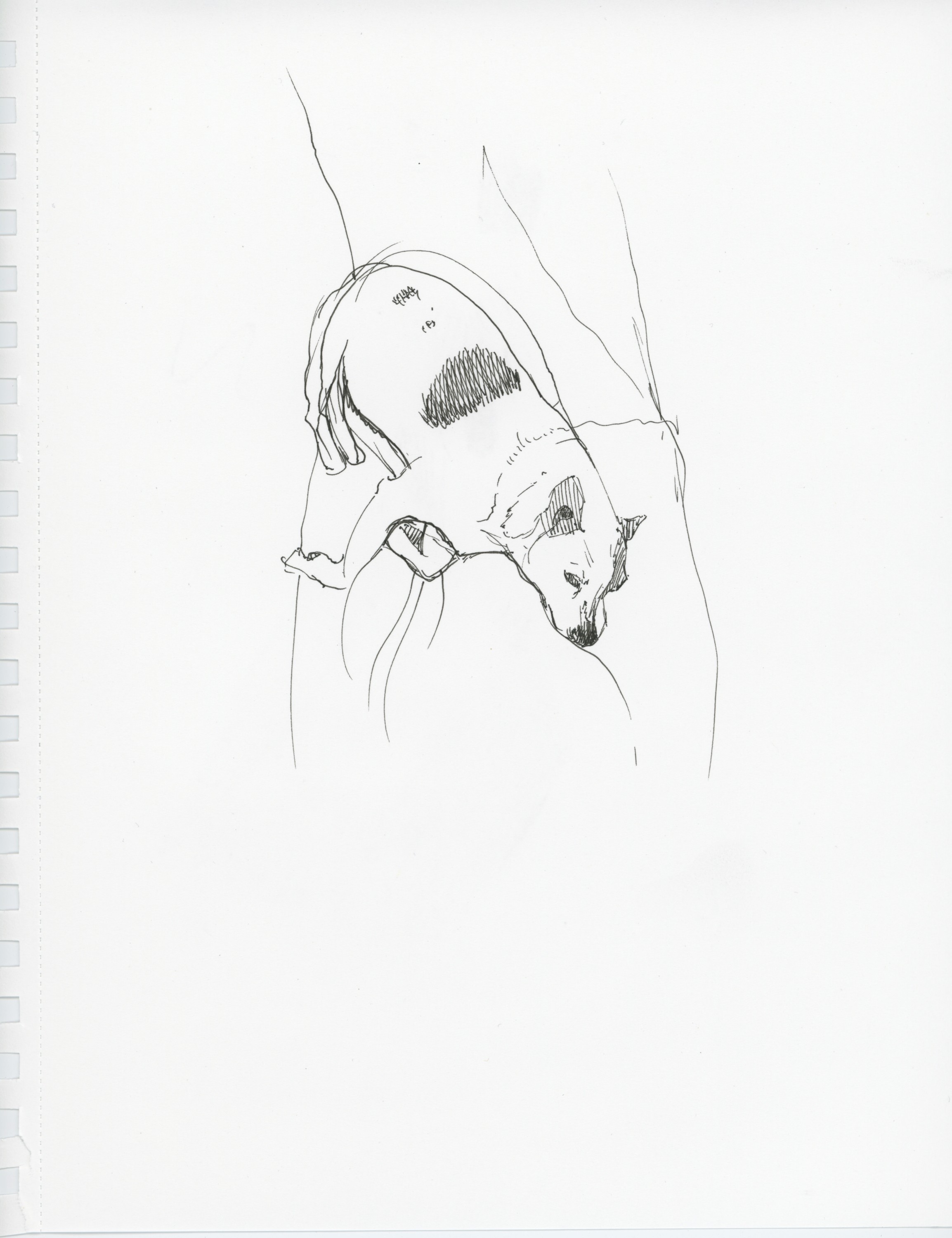 Kuretake Zig Cartoonist Mangaka Outline Pen
Star Rating: ⭐ ⭐ ⭐ ⭐
This is an ultra-fine marker with smooth flowing ink. The water-based pigment ink is smudge-proof with watercolors and alcohol-based markers once dry. This pen was not bad and I like the handling, but of course it would be better for Manga drawing hence the name of the pen.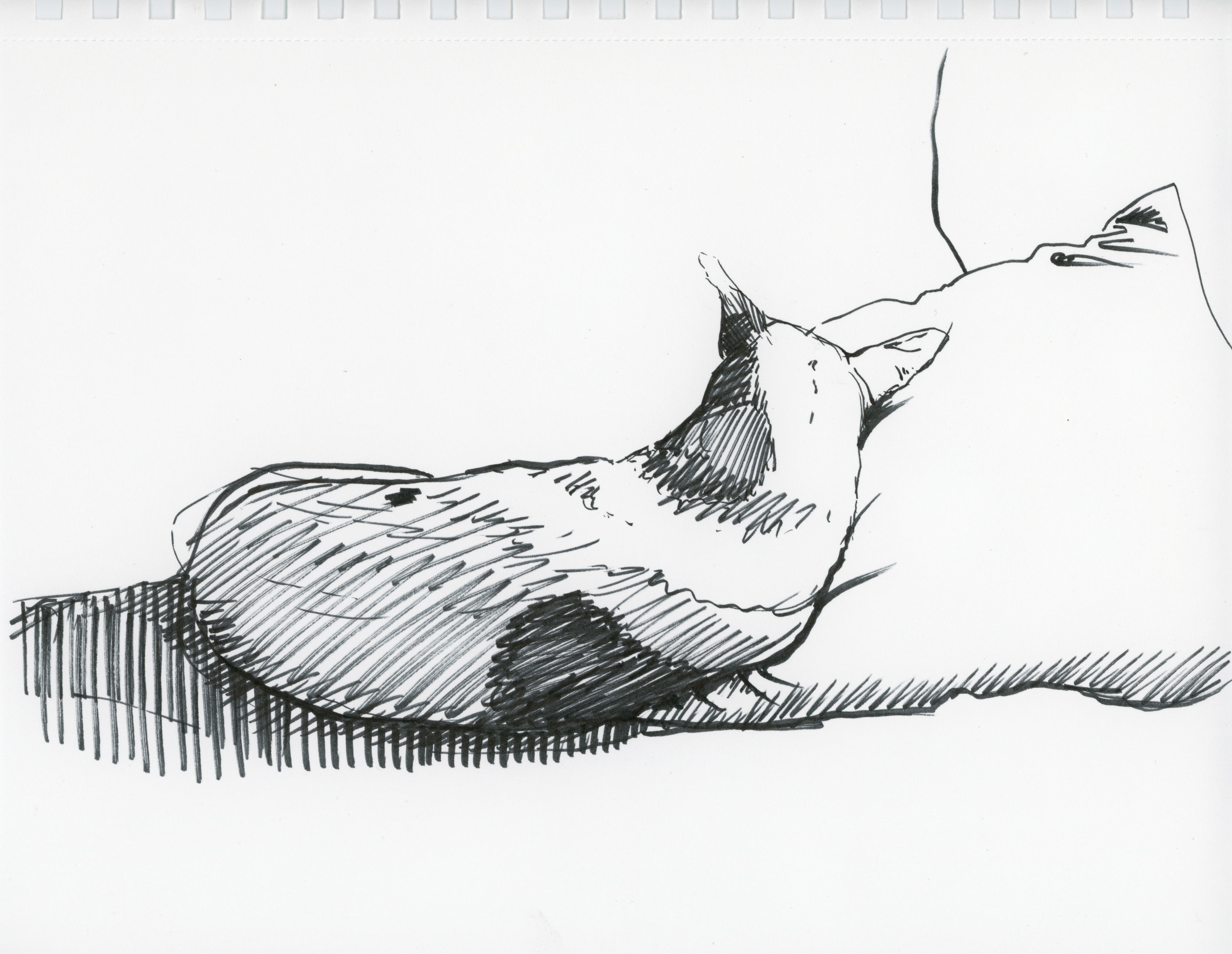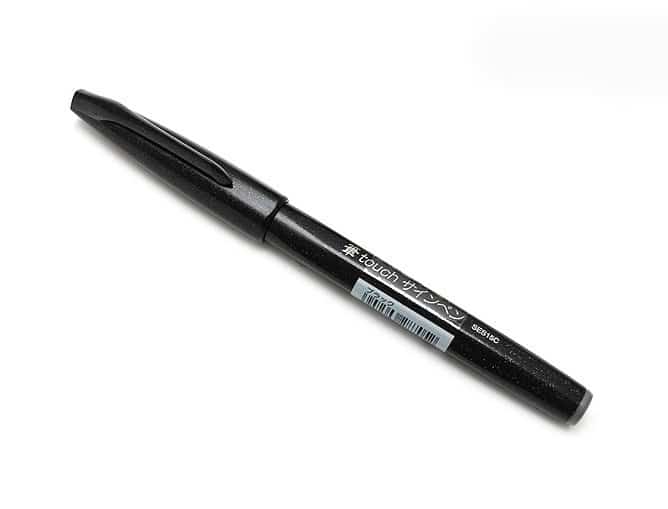 Pentel Fude Touch Brush Sign Pen
Star Rating: ⭐ ⭐ ⭐ ⭐
These brush pens are great. The water-based ink helps keep the drawing fluid. It made me think, observe, and react a little faster. However, the tip was relatively wide and I would have preferred to make smaller drawings with larger areas of darks/shadows.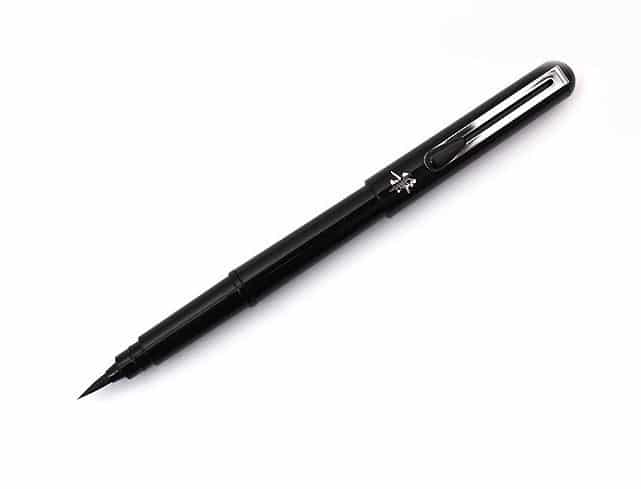 Pentel Pocket Brush Pen GFKP3BPA
Star Rating: ⭐ ⭐ ⭐ ⭐ ⭐
Designed for calligraphy, this is a smooth-writing brush pen that lets you vary line widths from thick to thin. The ink is waterproof once fully dry, and is safe for use with watercolors. This was favorite out of all of these new pens. It offered the fluidity I liked from the first brush pen, but a little more control which allowed me to play with the line quality a little more. I would use this again.