Build your professional portfolio website in minutes. Start your free 14-day trial today, no credit card required.
When it comes to digital photography, image processing is a huge part of the creative process, and lots of photographers rely on Adobe Lightroom to get the most out of their images. Lightroom presets are a huge timesaver for many working photographers, allowing you to tailor specific looks for your images and apply that look consistently in batch processing. Not only does this help save time during the editing process, it also keeps your personal style looking consistent in every image.
While it can be fun to create your own Lightroom presets, there are also plenty of great pre-made presets available out there that let you add a unique and professional look to your images in an instant. Many of these Lightroom filters not only offer looks that mimic the processing of working professional photographers, but also offer you a wide variety of other tools to simplify and amplify your post-processing experience.
If you've already picked up a preset package and are wondering how to install presets for Adobe Lightroom CC, here's a quick overview:
Download the .zip file from the Internet and extract the files, which will give you a file that looks like this: name.LRTtemplate.
In Lightroom, go to the Develop module and expand the Presets menu on the left side. Right click on User Presets and choose Import, then locate and open the preset file you downloaded.
Quit and restart Lightroom. The presets you installed should be ready to rock.
Now that you know how to install presets, there's no reason not to try them out. Below are some of the best Lightroom presets for photographers to help kick your image processing up a notch.
Top 24 Best Lightroom Presets
Photographers are always looking for the best lightroom presets to enhance their stunning photographs. We've put together a list and categorized them to suit every niche. Here are the best lightroom presets for every photographer.
Lightroom Presets for Portraits
Visual Flow Lightroom Presets is a new company created by SLR Lounge and DVLOP. They came up with a patent-pending system of image processing called "Lighting Condition Based Development," which categorizes every lighting condition into 9 different scenarios. These include soft light, hard light, HDR, green tint and others. To use the preset system, photographers select their lighting condition and the engine does the rest, creating a consistent look regardless of the scene.
They have also created a complete toolkit that includes retouching brushes, sun flares, and sky enhancements, all in lightroom. In addition, they are launching a series of Lightroom Tutorials to help photographers with all aspects of their post-production.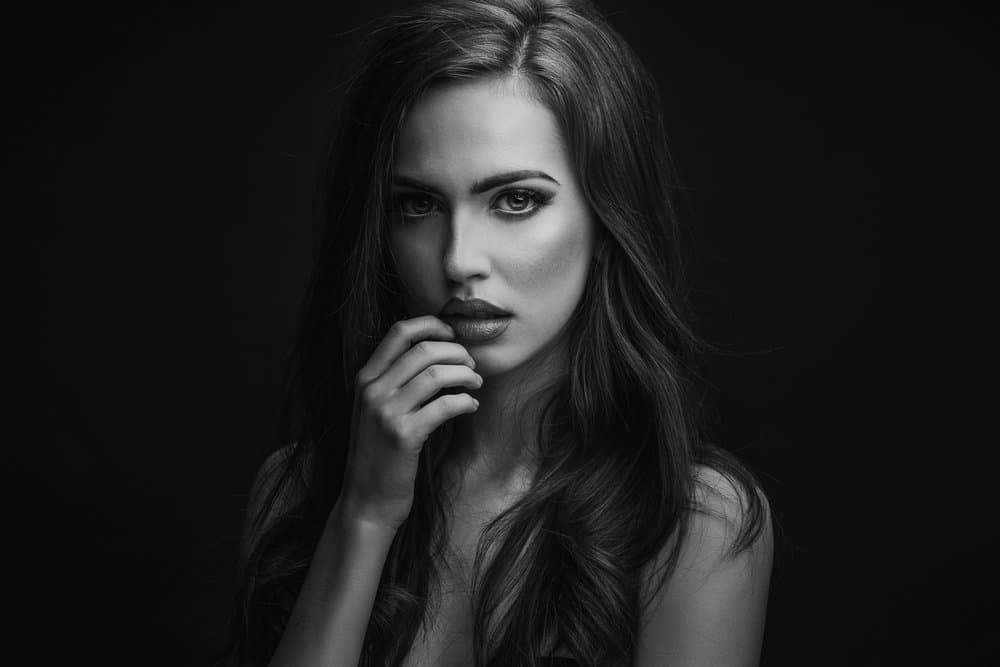 From Calgary-based commercial photographer Nathan Elson comes a creative package of custom Lightroom filters. These presets are Elson's response to years of people asking him how he edits his photographs, and are designed to help give your images the same pop that sets Elson's own photography apart. This preset package includes four black and white looks, along with a "Push & Pull" color look. You'll also get a long list of exposure adjustment tools designed to give you ultimate creative control over your image files.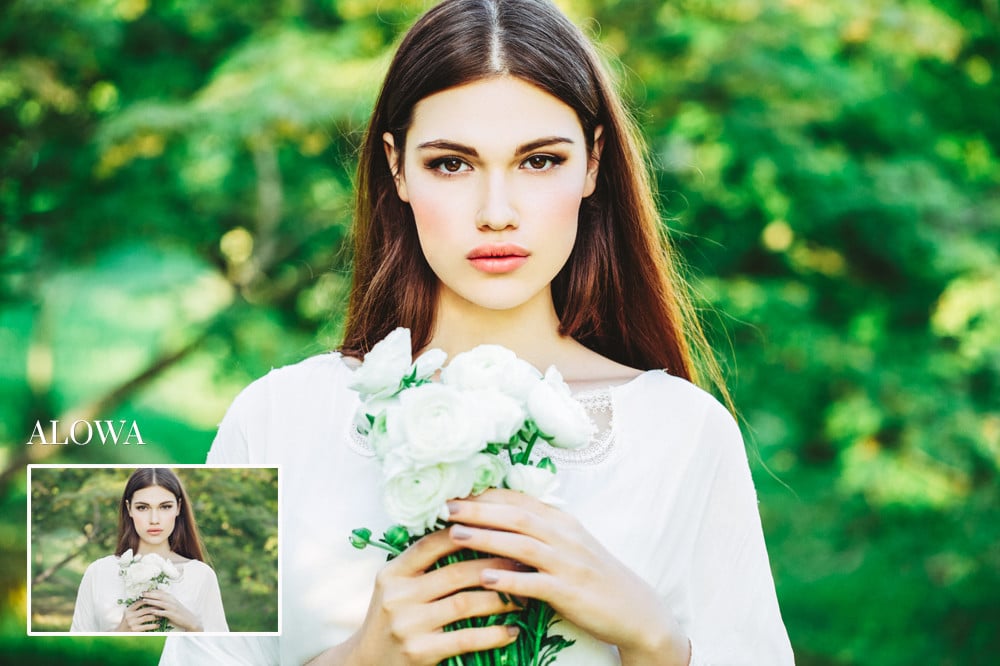 BeArt's 14 in 1 bundle offers a whopping 560 Lightroom presets created with fashion and design in mind. This package also comes with 520 Photoshop Actions, 520 Adobe Camera Raw Presets, and 25 Lightroom Brushes. If you're looking for just a few specific presets, check out BeArt's themed packages, like Wedding, Film Wedding (pictured here), Food, Pastel, and many more. Bonus: BeArt also offers a pack of 26 totally free Adobe Lightroom presets.
Professional photographer Evan Olea offers a pack of five versatile Lightroom filters that are designed to help your portrait and lifestyle photos stand out. Olea has experience shooting commercial photography for a variety of clients in the fashion industry, and he says these are the presets he uses for all of the photos he posts to Instagram and his website.
Olea also says that when using these presets he typically makes adjustments to orange saturation, skin tone, temperature, and exposure to suit the image and desired result. This pack of five Lightroom presets for portraits costs $45. it includes options such as "Pop," "Film," and "Seaside."
Commercial, editorial, and portrait photographer Stanley Parrish has created a pack of 34 Lightroom presets for portraits and it is available for $15. These are Parrish's personal presets that he uses for outdoor portraits. The "before and after" images on his site show that these presets can offer more vibrant colors and dramatic lighting effects that will take your outdoor portraits to the next level.
Lightroom Presets for Landscapes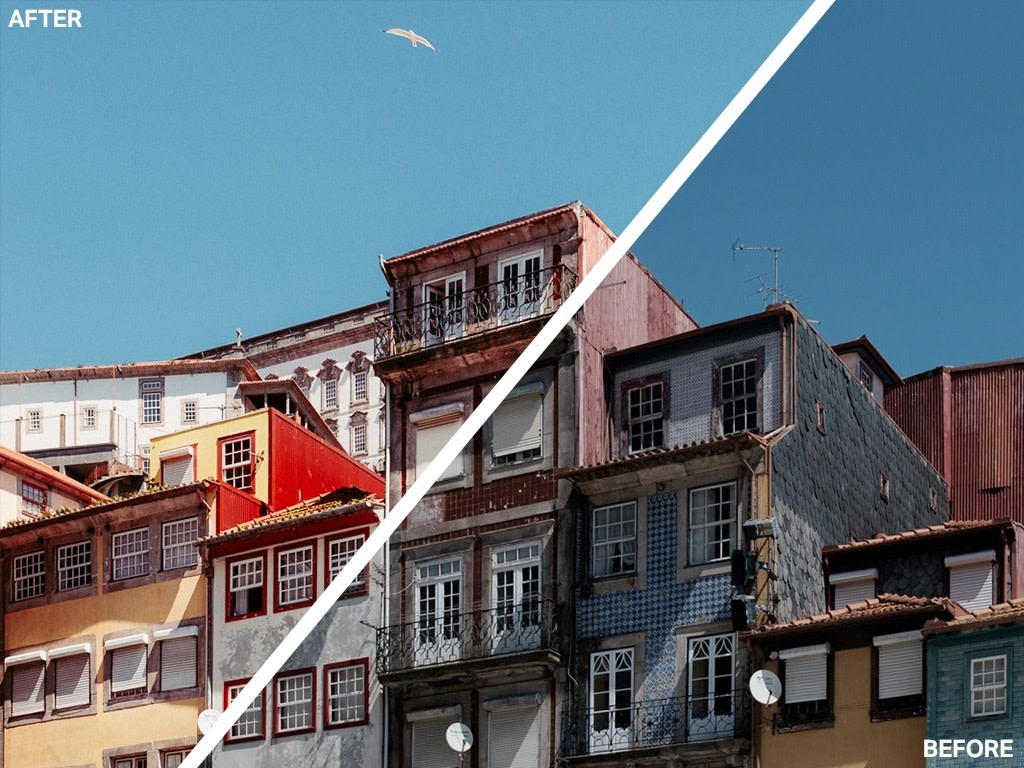 6. Samuel Zeller
Swiss freelance photographer and Fujifilm ambassador Samuel Zeller's free Adobe Lightroom presets include 12 different looks that are optimized for Fuji's X-Series cameras. This includes 10 color profiles and two black and white looks, along with 12 different tone curves that can be independently applied. You also get a Lightroom catalog, nine raw files and a how-to guide designed to give you insight into Zeller's workflow.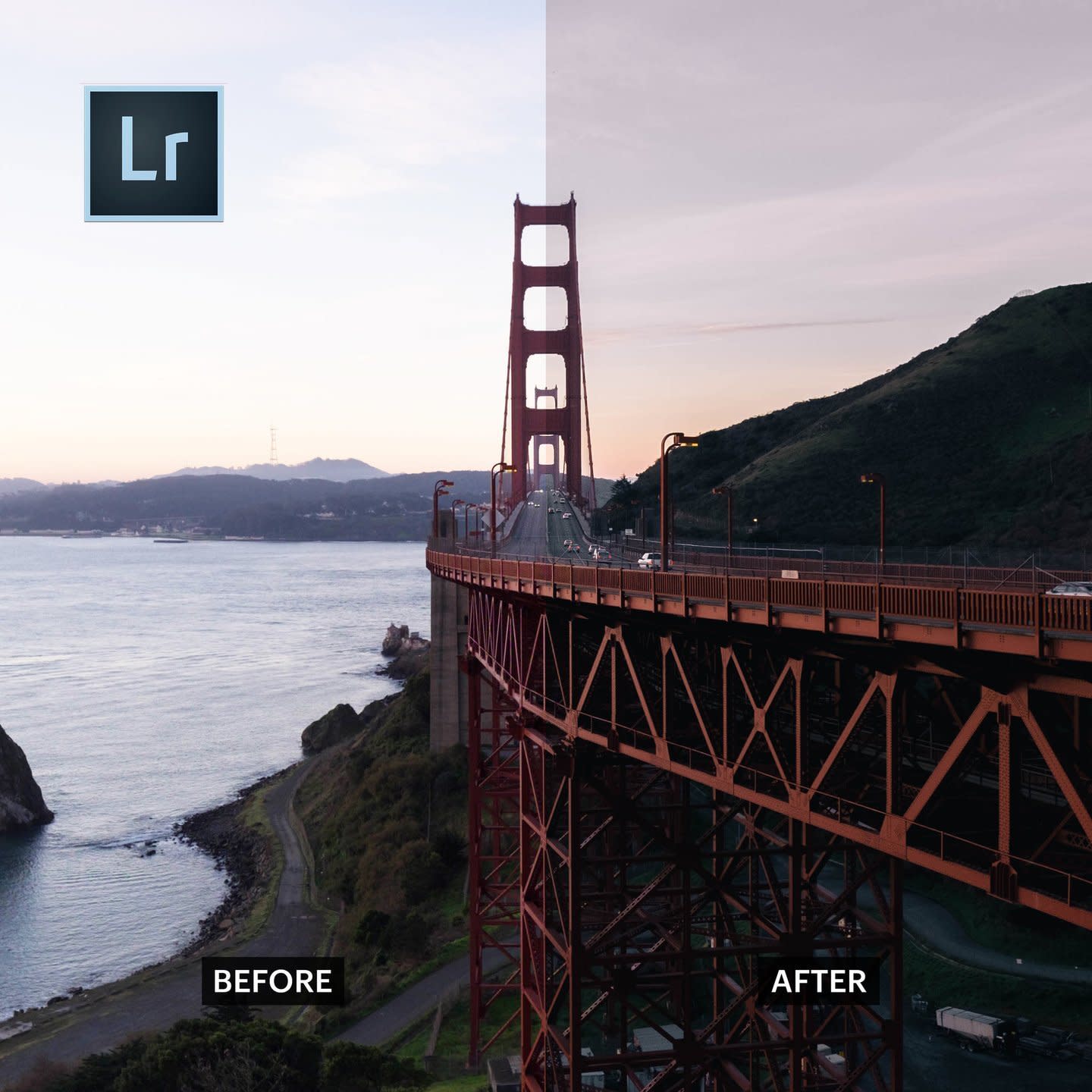 For just $12, you can get a set of two custom Lightroom filters used by Shopify Director of Design and Instagram photographer extraordinaire Verne Ho. His VHP 01 package includes an Everyday profile optimized for street and architectural photography, adding a crisp and dramatic mood, and a Clean preset tailored to minimalists with a taste for bright whites and clean lines. VHP 01 also includes Reset, a handy Lightroom utility that lets you start over with your basic adjustments without undoing things like local adjustments, lens corrections, and transformations.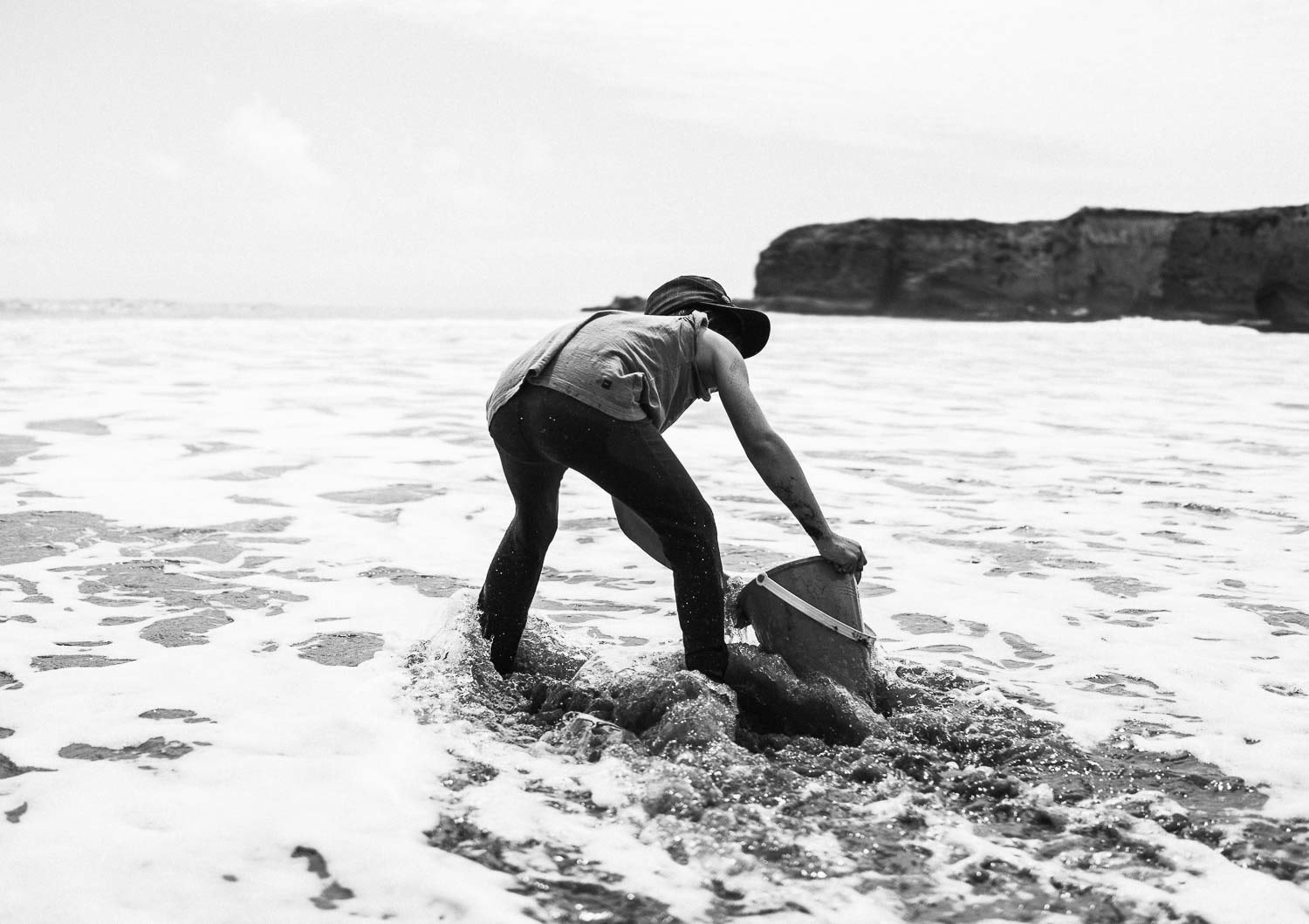 Offering digital tools to make photography and filmmaking processes easier, Prolost has also developed a set of Adobe Lightroom presets for photographers. This includes: the Vintage Winter 2016 pack, with more than 100 unique monochrome presets; a free Dehaze effect designed for older editions of Lightroom without the built-in function; a set of 600 graduated presets that lets you make a variety of adjustments using an intuitive visual preview instead of sliders; and a package of 100 realistic-looking light leak effects designed to mimic vintage cameras.
Lightroom Presets for Wedding Photography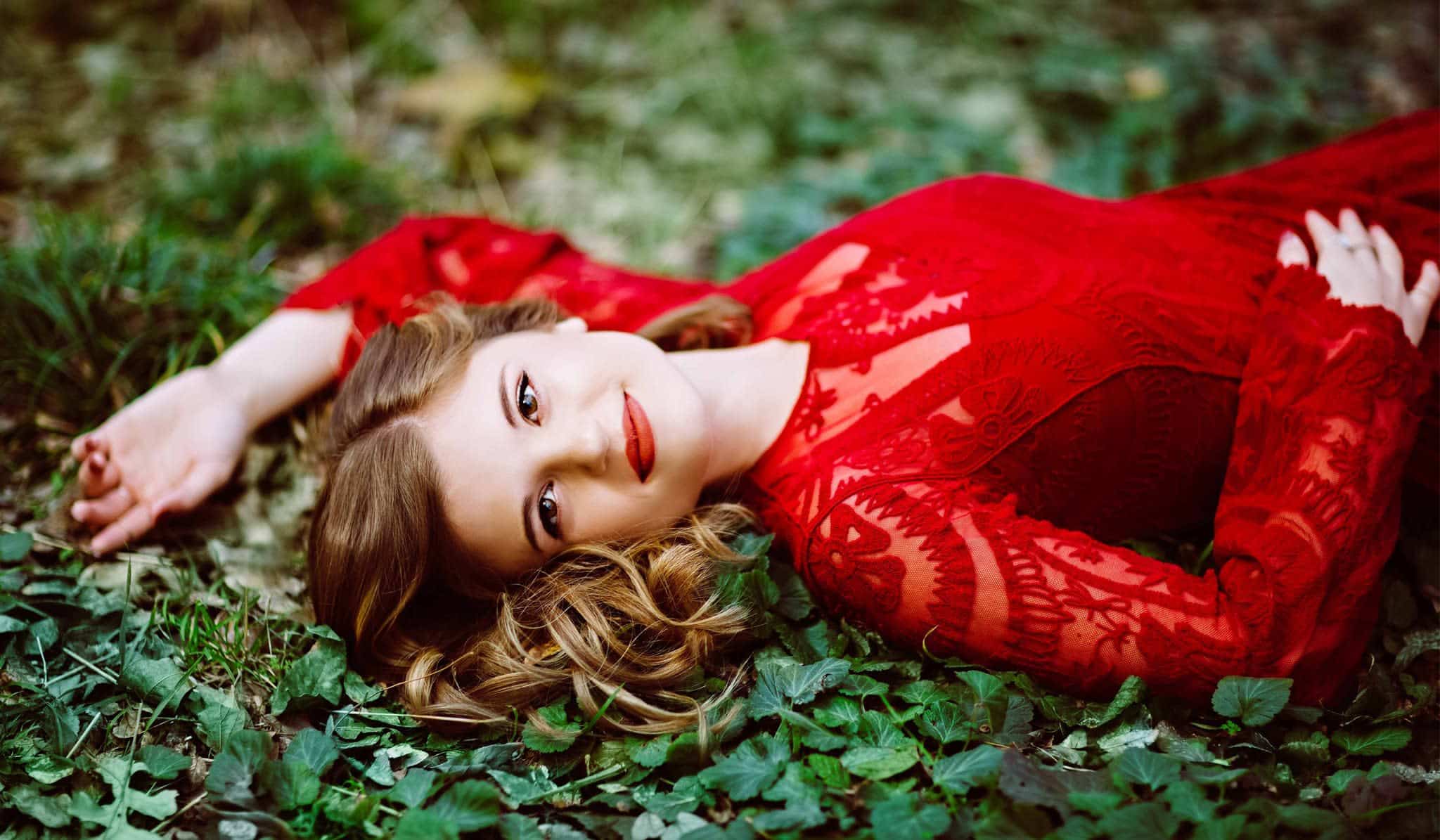 Created by photographers Laura Thomas and Karlen Kleinkopf, Pretty Presets are designed to make editing children, family, boudoir, engagement and wedding photos quicker. Starting at $40, they offer themed collections with 20-30 presets each. The seasonal bundles enhance photo shoots taken in the spring, summer, fall, and winter. A number of presets allow you to enhance your photos for the timeless look and feel of film photography. Whether you're looking for a soft edited touch or a pop of color in your photography, Pretty Presets have a great collection of presets for you to choose from.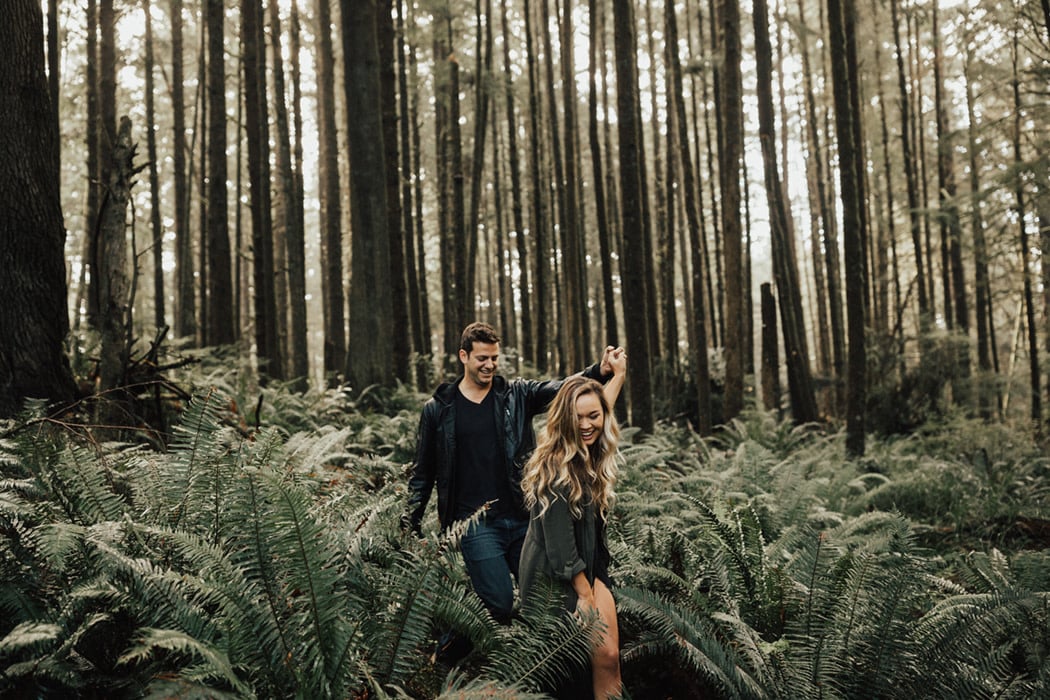 Wedding photographers seeking an elegant and natural-looking preset have to check out "Honey" from photographer India Earl. It features golden tones, soft whites, punchy colors, and deep shadows. This preset was designed to prioritize skin tones while at the same time balancing them with a wide variety of lighting situations.
With a price tag of $200 for a single preset, this is by far the most expensive option on this list. But if you have the money to spend and want to get your hands one of the best presets for Lightroom created with wedding photographers in mind, this one is worth taking a closer look. It also comes with video tutorials and in-depth manuals that show how Earl edits her own photos.
Helena and Laurent are a married couple and wedding photography team based in San Francisco. They offer a selection of six Lightroom filters that can make your wedding photos pop while still feeling authentic. These presets are designed to provide a classic documentary look with perfect skin tones and painterly colors.
To prove how effective and versatile these presets are, all of the example images on their website are one-click edits with no additional tweaks. The different presets available offer variations on color and contrast. For example, they include "cool & colorful," "warm & moody," and "soft & natural." The presets cost $25 dollars each or are available in a bundle of all six for $70.
A collection of beautiful Lightroom presets from Photography Course. They offer over 40 wedding presets and more than 50 wedding brush kits for wedding photographers to create the perfect hallmark moments.
Whether you're a new or seasoned wedding photographer, their preset collection also offers a Magical Wedding collection that showcases before and after photos to guide on creating memorable wedding photographs.
Film Style Lightroom Presets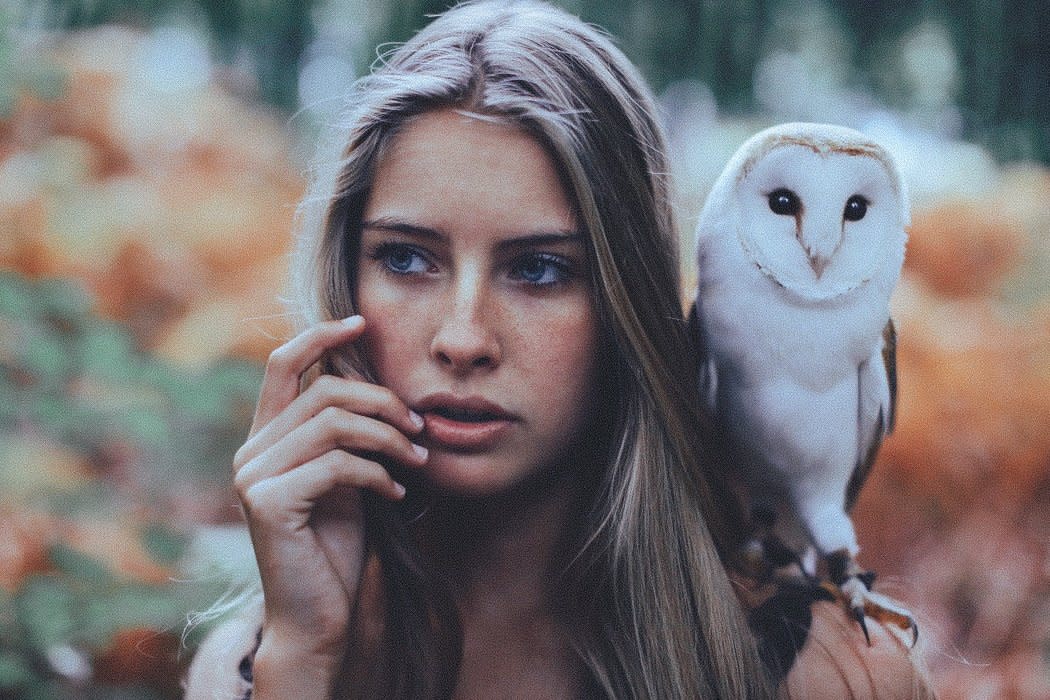 Nothing quite compares to the look of true celluloid, but with this set of analog film presets from Rocket Rooster you can come close. Choose from five different analog film preset packages, or buy them all in a huge discounted bundle featuring more than 300 film emulation presets. From Fuji Reala to Kodak Gold, Polaroid, and more, this package of Lightroom filters is a gold mine for photographers who love the analog look.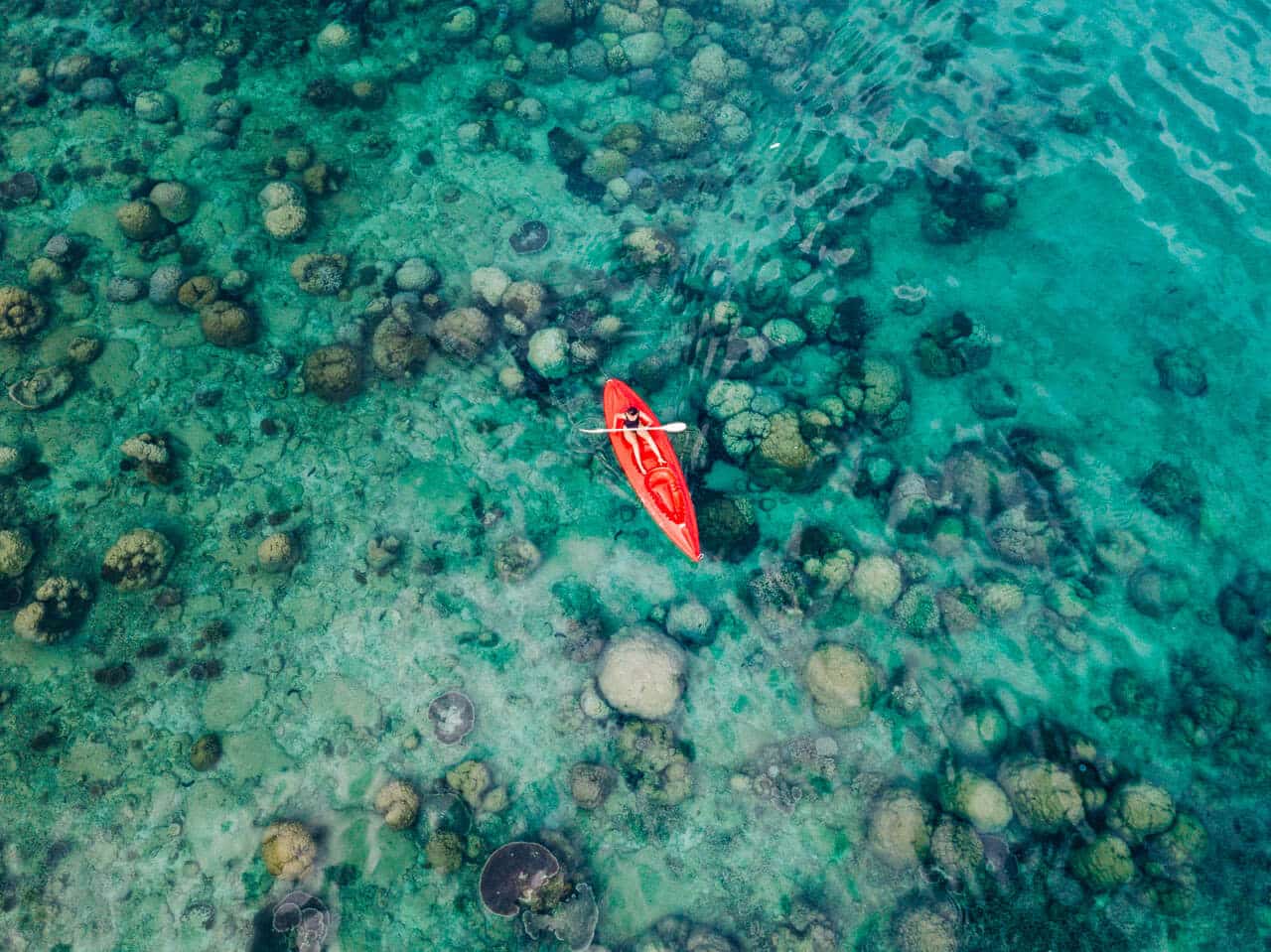 Seattle-based Mastin Labs is dedicated to creating presets that carry on film's aesthetic legacy. Inspired by classic films like Kodak Portra and black and white Ilford, these Lightroom filters are recommended for analog lovers and those looking to give their photography a timeless feel.
Tampa-based portrait/fine art photographer TJ Drysdale offers a pack of 14 Lightroom presets for $9.99. They're designed to add a classic and nostalgic look that's reminiscent of early color photography. To achieve the look of film, the presets feature slightly washed out tones, less contrast, and a matte feel.
These Lightroom filters should work well with a wide variety of color tones and styles. Drysdale says most of the presets provide a warm/neutral tone, but he also included some cooler presets for variety.
With this pack, you can be confident you're getting some of the best Lightroom presets for creating a classic look. Drysdale has a lot of experience creating images with a unique feel. His approach to photography involves using natural light to create fairytale-like images and his work has appeared in numerous fashion and photography publications.
Lightroom Presets for Night Photography
(misc) Montreal-based photographer Guillaume Marcotte offers a pack of 10 Lightroom filters that are optimized for photos taken at night. Marcotte's portfolio shows off the stunning results you can achieve with these presets, as it features an array of beautiful nighttime cityscapes.
The various presets can be used to bring out different colors in your night photography and create very different moods. Marcotte says the only adjustment you'll need to make manually is the exposure, depending on the exposure of the original photo. This preset pack costs $10.
Presetpro offers a collection of over 50 Lightroom presets for night photography. These presets were created specifically for shooting cities at night. They will reduce orange coloring in your nighttime cityscapes while allowing you to creatively edit your photos.
These presets work with both RAW and JPEG images, and can be used in Lightroom 4, 5, 6, and Creative Cloud.
Finland-based photographer and visual artist Juuso Hämäläinen offers a pack of 15 Lightroom filters for night photography. He says this preset pack can be helpful for newer photographers who are seeking to learn more about editing night photos. Instead of simply clicking through the presets to find the best match, he recommends looking at the adjustments of each preset and studying how they affect the photo.
The 15 presets in this pack are categorized into four groups: auroras, moonlight, stars, and early morning. The pack costs $19.90.
The Best Free Lightroom Presets
Besides its wide selection of premium products, Presetpro has more than 300 free Adobe Lightroom presets available for download. Unlike many sources for free presets, you don't have to sign up for anything or jump through any hoops to get your hands on them.
It's also easy to find what you are looking for since you can browse the selection by category. And no matter what type of photos you're planning to edit, there's something for you in this selection. The categories include vintage, landscape, cityscape, portrait, details, and more.
This Lightroom preset does just what the name suggests—it makes colors pop in your photos. So if you have an image that looks dull or could use some extra life, this preset has you covered.
It is a free sample from a pack of 15 Color Pop presets that is available for $19. But if you are looking for a free and simple way to bring out the hues in your images, this is a great place to start.
The description page for this preset also says it works well for "selective color" images where you convert to black and white and use a mask so that just one item is in vibrant color.
This pack offers ten of the best free Lightroom presets designed for street photography and urban portraits. They can be used to add a grungy, high contrast look to your images. These presets will boost clarity and create an almost HDR-like effect. The result is your street photography and portraits will seem to jump off the screen.
Eight of the presets add the grungy effect with different color levels, they also include a black & white version. Once you choose the effect that works best, the last two presets can be used to add either a film-like grain or a grungy vignette.
Lightroom Presets for Any Application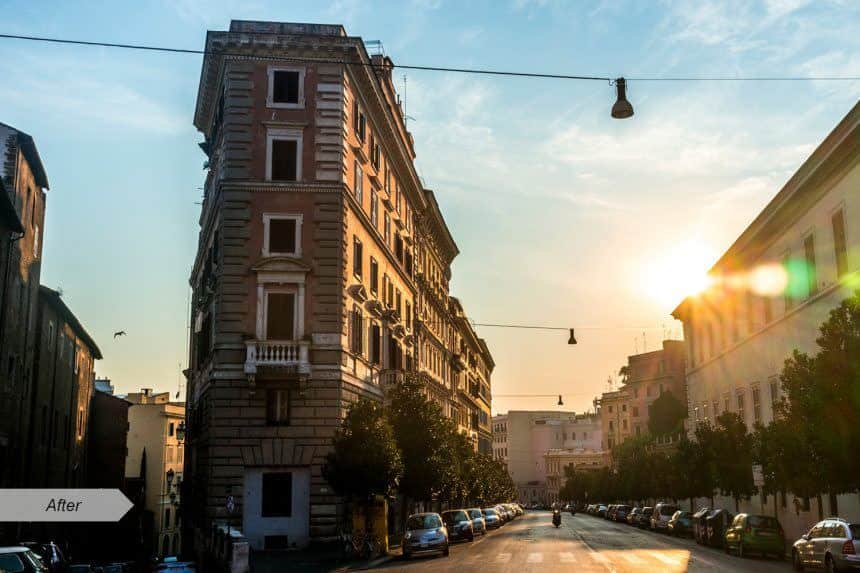 Offering a hard-to-beat selection in Lightroom presets, Sleeklens offers an array of presets for almost any kind of photography look you can imagine. From the Complete Sleeklens Lightroom Collection, which offers more than 1,000 presets along with 400 brushes, to packages featuring more than 100 different looks for specific kinds of photography, Sleeklens is the place to go when you're looking for exactly the right look for your specific image.
You'll find packages for astrophotography, weddings, landscape, and portraits, along with others offering specific looks and adjustments. For those new to Lightroom processing, Sleeklens also offers an innovative creative workflow that helps you navigate your way through the process, from import, to color adjustments, sharpening, and export.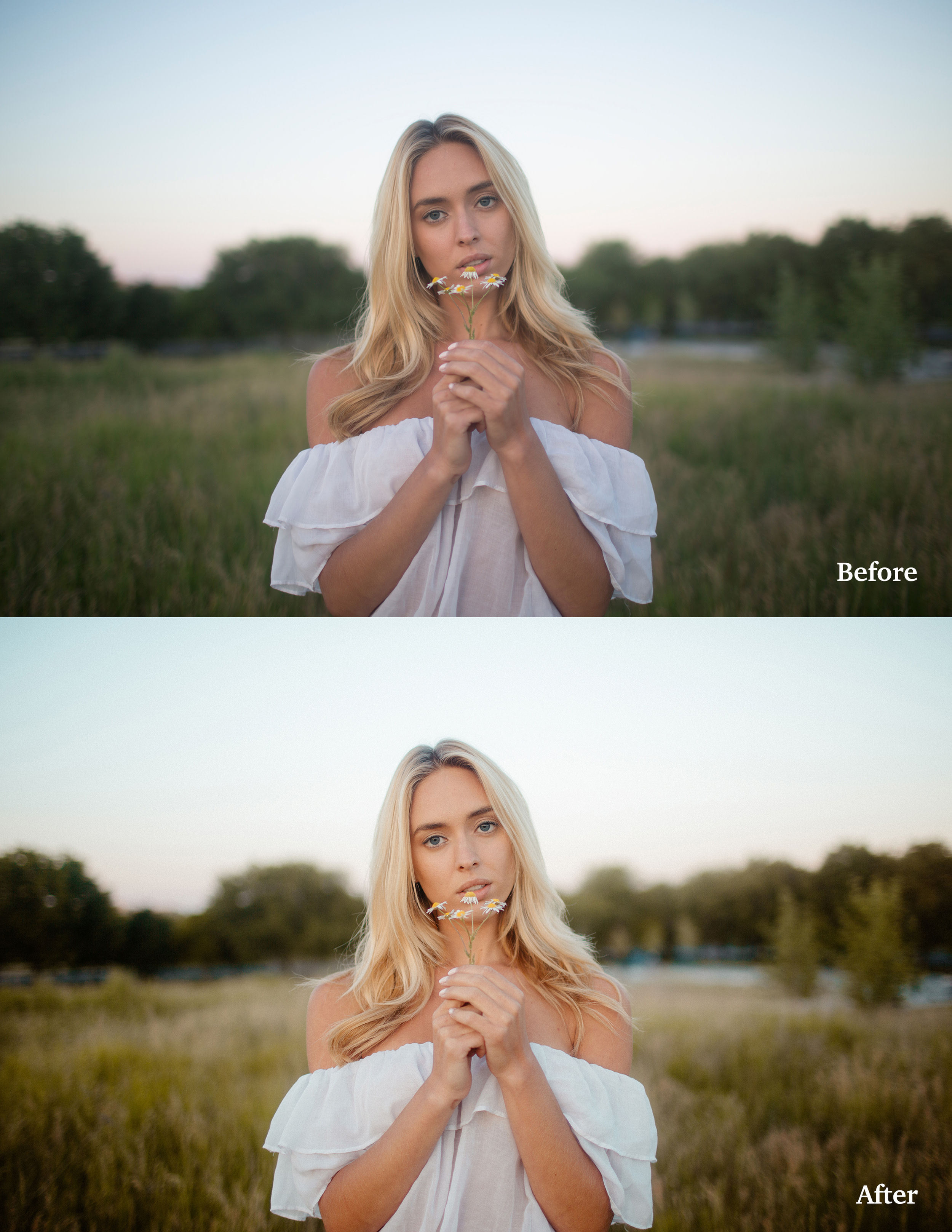 Professional photographer Jeff Isy offers a bundle of 13 Lightroom presets with themes like "Sun" and "Golden Hour." Guaranteed to give your images an extra boost, you'll also be sure to know just what these presets will look like thanks to Isy's helpful inclusion of before and after images. He's also created a comprehensive YouTube tutorial that explains how to add presets to Lightroom, as well as a video that shows his presets in action.
L.A.-based singer/creative Alana Sitara created a pack of 7 Lightroom presets that can lend a diverse range of moods to your photography. They include presets such as "Gloom" which is described as the perfect choice for a cloudy day. This preset features a moody dark grey finish and will give off beautiful brown, deep red, and blue tones.
Another preset that comes with this pack is called "Golden" which is inspired by the summer sun in California and gives off vivid golden brown and rusty red colors. This pack of Lightroom filters costs $25.
Craving more Lightroom resources? Here's some of our best!
Lightroom vs. Photoshop: Which is Better?
50 Lightroom Tutorials To Make Your Portfolio Shine
These 18 Lightroom Plug-ins Will Change Your Life