Whether you're a seasoned pro or just getting started in your photography career, learning new types of photography can open up a whole new world of professional and creative possibilities. Exploring different photography styles is a great way to develop your skills while challenging yourself to change your point of view. You can start with something similar to what you already know and love, or if you're feeling adventurous try something completely different from your usual work. We've gathered some of the most popular photography genres to excite and inspire you — plus some tips for how any emerging photographer can start exploring each of these photographic modes: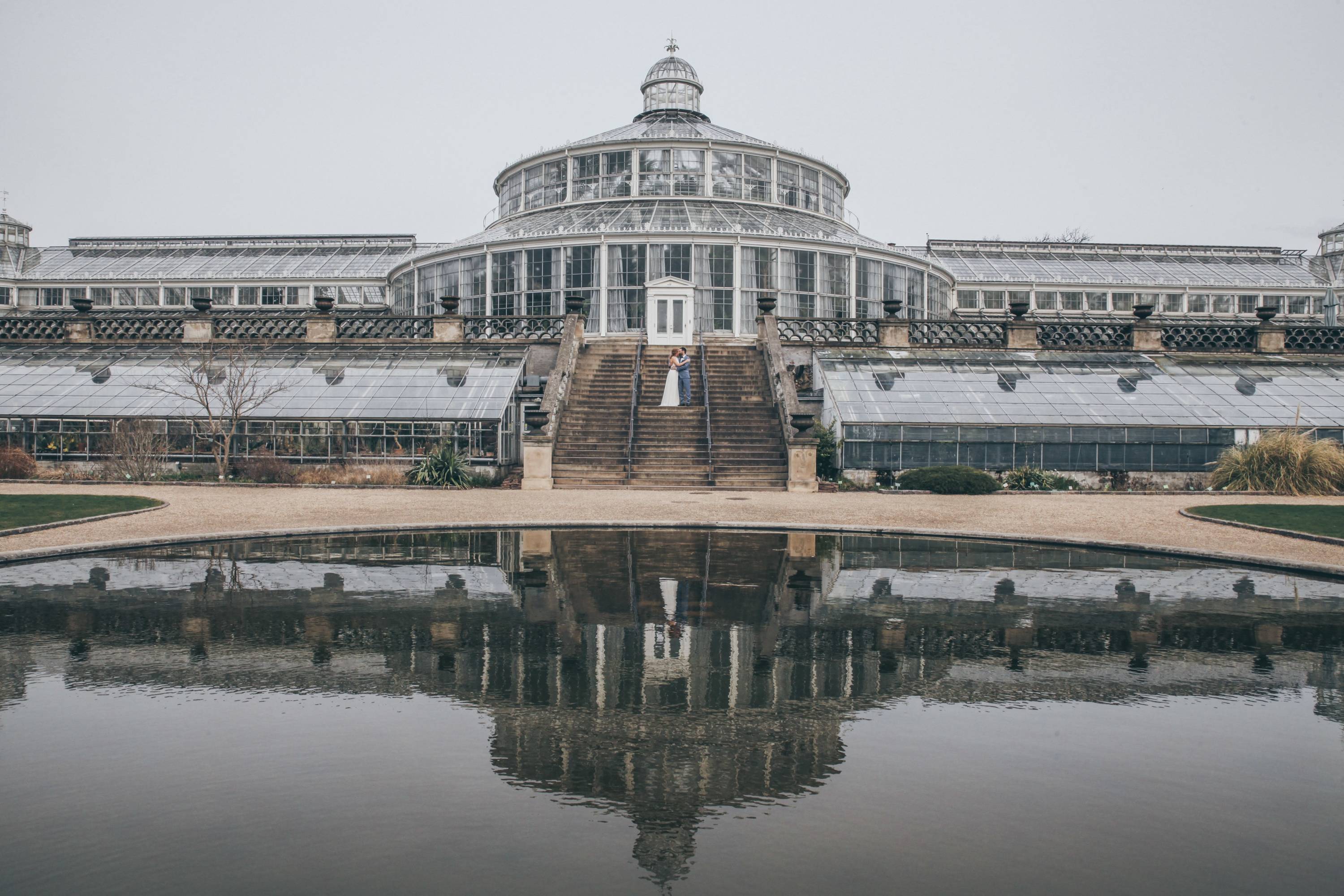 Wedding Photography
For many professional photographers, weddings are their first taste of paid photography work. Since no two weddings are the same, every shoot is a new opportunity to try out different types of wedding photography and capture something really special. Weddings are also a great place to become an extremely versatile photographer. Some of the styles you'll master at weddings include:
Landscape to highlight the venue
Portraits of the happy couple and their loved ones
Detailed editorial-style shots
Candids that capture the moment
Food photography that does the day justice
In addition to the range of styles, weddings will also expose you to a lot of last-minute changes and the need to adapt. You'll be shooting in sunlight, low light, rain, snow, artificial light, and even almost darkness. Things can change in the blink of an eye and you'll need the right photography equipment to ensure the day runs smoothly. It never hurts to take a cue from the Boy Scouts and be prepared for anything when it comes to a wedding. Make sure you've got the right gear and learn how to buy the best lenses for wedding photography.
As a wedding photographer, you'll also play the role of art director. The couple will look to you to set up shots, tell them how to pose, and guide them to look their best. They'll be relying on you to bring your creative best, which means you can take risks and push the envelope to get a shot that will really pop.
Wedding shoots can start early and go late — especially if you're there to document every moment from the bridal party getting ready until last call. A 14-hour-day can be exhausting, but it also allows you to really get to know your clients and tell their story. They'll cherish these photos for years to come, and if you really connect with them that will come through in the work.
If you're interested in wedding photography but not sure where to start, you can always offer to shoot friends' and family members' weddings free of charge or for a nominal fee. This is a great way to begin building a photo portfolio that shows not only your expertise capturing weddings, but will also allow you to showcase your talents as a portrait, event, and even landscape and architecture photographer, depending on the wedding in question. Once you have a solid selection of wedding images on your portfolio, landing clients will be much easier.
Maternity, Newborn, and Family Photography
Weddings sometimes lead to babies, which means wedding photography sometimes leads to maternity and newborn shoots. While some photographers prefer to focus on just one genre, others like to follow their clients through the entire journey and become their family photographer.
Maternity photography can be very intimate, with lots of close shots and quiet moments. As a maternity photographer, it's a good idea to do some research ahead of time on poses and shot composition that work particularly well for this type of shoot.
A few ideas to keep in mind:
Hands up. Have mom-to-be place her hands on her belly. It looks natural and easy, and reads well in a photo.
Include both parents. If it's a couples' shoot, include everyone. Mix things up with close couple shots, everyone touching her belly, and some candid laughing shots.
Play with angles. Try framing your photo from above. Expectant moms love how flattering this angle is, and it can make for a really interesting composition.
Go outside. Maternity photos work in almost any environment, so try taking the shoot outdoors to a local park or even just the expectant mom's backyard. Experimenting with different locations in your maternity shots is a great opportunity to play with different photography styles and see what works for you and your client.
Newborn photography can result in some of the cutest photos you've ever seen, and babies will definitely keep you on your toes. When it comes to newborns, there are two basic types of photography: studio and lifestyle. For studio (think Anne Geddes), it's important to schedule the shoot when the baby is under two weeks' old so they're flexible enough to pose. Studio sessions typically last three to four hours to allow for breaks, feeding, clean up, and keeping the baby calm and comfortable. Lifestyle sessions are more casual family portraits typically done in the client's' home while the baby is under six weeks.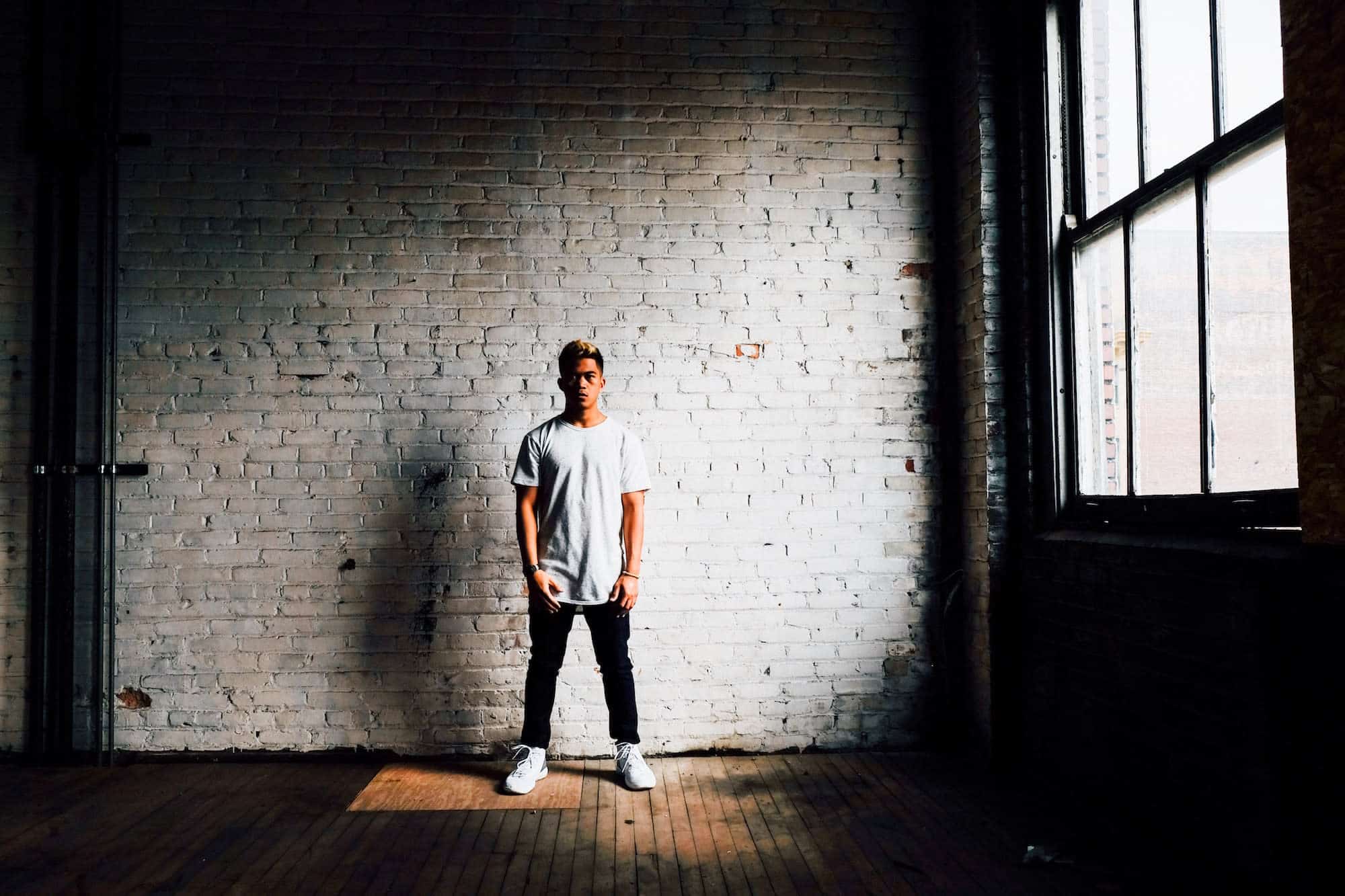 Portrait Photography
Chances are you've probably done at least some portrait photography, no matter where you are in your career. But if you spend some time really focusing on this style you can take your portraits from good to great — or great to amazing.
There are a few tricks to taking stunning portraits, but first and foremost it's important to have the right gear. There are lots of lens options, but a 50mm lens is a great place to start. A lens with a wide aperture of f1.4 or f1.8 will let you create a creamy, blurred bokeh effect that will make your portrait subject really stand out.
Portraits are a good place to think outside of the box — and the studio. Use location, props, and wardrobe to tell the subject's story through a variety of types of photography shots. If they love the country, show that. If they're a smiling, happy-go-lucky type, don't shoot a serious headshot. Have fun with your portrait session and the subject will too. Encouraging your subject to be themselves in photos will help create the relaxed atmosphere that's crucial for taking natural portraits.
Consider the composition of the shot, as well as the lighting. The goal of a portrait is to highlight the subject, so make sure the lighting does just that. Experiment with composition that might not feel like a portrait. You might surprise yourself!
In the long run, establishing yourself as a portrait photographer will enable you to shoot far more than just headshots. A photo portfolio full of high-quality portraiture can help you work your way up to shooting editorial images for magazines and newspapers, and can also be a great stepping stone for working in photojournalism as well as commercial and fashion photography.
Read more about how to take better portraits.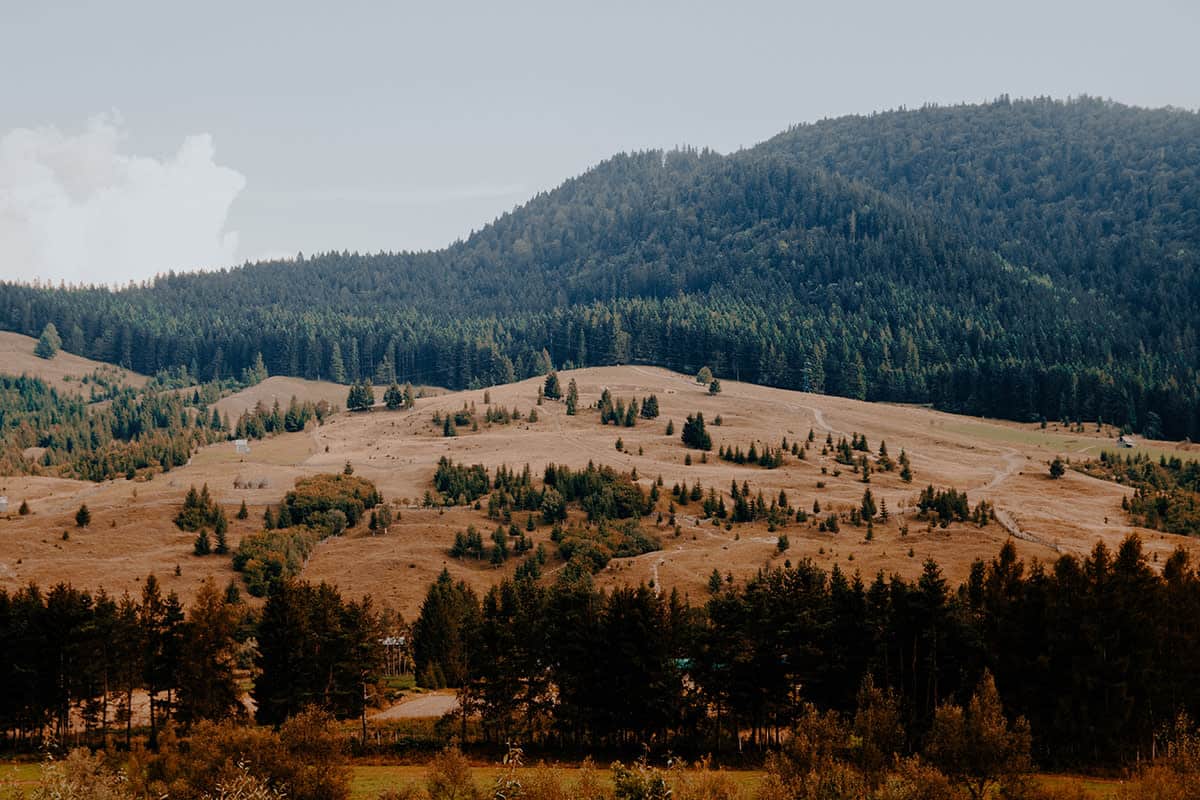 Landscape Photography
If you're looking to capture some truly breathtaking shots and level-up your skills without the pressure of a human subject, landscape might be the photography style for you. Landscape is a great genre for getting comfortable shooting RAW files and mastering your camera's manual settings. A tripod can make a world of difference when it comes to landscapes, so make sure you have the right accessories before you head out in search of a great shoot location. Scout locations and explore how the photos feel at different times of the day. Do you prefer shooting urban scenes or nature? Look at landscape photography as an adventure, and don't forget to have fun with it!
Some tips to keep in mind for landscape photos that pop:
Maximize your depth of field.
Find a focal point to add some pop to your shot.
Keep the rule of thirds in mind to create balance.
Look for lines and patterns in your image that will draw in the viewer.
No rain delays — bad weather can make for stunning shots.
Shoot at dusk and dawn, and stick around for twilight.
Pack light if you'll be hiking, but always bring a wide-angle lens.
Fashion Photography
Fashion photography shoots give you a chance to flex many different photographic muscles, as they can require a lot of planning and technical skills. Lots of fashion photographers prefer a 35mm lens, but you can shoot with whatever you have as long as you're comfortable with it and have a good grasp of the technical side. Fashion shoots are a great way to push yourself outside of your comfort zone and pick up skills you can apply to all different types of photography. If you're looking to explore the fashion world, here are some tips:
Do your homework. Before the shoot, come up with a vision that encompasses hair, makeup, styling, lighting, concept, posing, and anything else you can think of. Map it out or even create a mood board in advance and the shoot will be much smoother.
It takes a village. A lot of people work behind the scenes on a fashion shoot. Collaborate with the stylist, makeup, and hair team to come together on the vision.
Try something new. Shoot from unconventional angles. Use the location and shoot your subject from above or below. Even if you think it might not work, shoot it anyway.
Work with the model. Establish a good relationship with your model and give them direction. Work with them and incorporate them into your process. Let them know what poses work and encourage them to experiment.
Presentation matters. Create a portfolio or lookbook that reflects who you are as a photographer. Get some inspiration from these 25 fashion photographers.
If you're looking to get into fashion photography but don't have the resources to hire a full makeup, hair, and stylist team, start out simple by collaborating with other emerging creatives. Recruit a friend who's into fashion and style them yourself for a quick and easy shoot — you'll get some photographic practice and your friend will get some great photos for their social media. Working with models who are looking to establish themselves can also be a great way for you both to build a portfolio. You can also seek out local independent fashion retailers and connect with people there — up-and-coming stores are often in need of photographers, and working with local clients can help you build your network as well as your photography portfolio.
Read Nigel Barker's advice for fashion photographers.
Product Photography
Venturing into the world of product photography is a great way to grow your business using the tools you already have. You can get a DIY studio up and running in no time — and on a small budget. Here's what you'll need:
A camera. If you're reading this, you've probably already got this covered!
A tripod. This is the key to getting sharp images at slow shutter speeds.
A white background. You can pick up white poster board from the dollar store or any art store, but if you want to do a lot of product photography, it's worth investing in a wide roll of white paper. You can find them at art stores or online, and they're relatively inexpensive.
A reflector. If you don't already have a white reflector, there's a great DIY option: white foam board. Most art and office supply stores will have it in stock.
A folding table. You could just use your kitchen table, but a portable option will give you more flexibility.
Some duct tape. Check your toolbox, you probably have this already!
A light source. Light is a key ingredient to great product photos, so make sure you set up next to a big window that gets lots of light, or a lamp that's powerful enough to properly illuminate your images.
There are some general things to keep in mind when shooting any type of product photography. Use a narrow aperture, between f5.6 to f8, and make sure your ISO is set to 100. This ensures your image will be the sharpest possible and have the least amount of digital noise. To get the correct exposure for your shot with these settings, play around with the intensity of the light and your shutter speeds.
Place the product in the middle of the shot, and don't delete any images until you've looked at it on your computer. Spend time editing and retouching the photos as well.
Once you've mastered the basics, there is a lot of room to play and explore in product photography. Lifestyle products look great with a creamy bokeh, you can incorporate natural settings, and experiment with different colors and styles to make the products really pop.
To build your product photography portfolio, you could give yourself an assignment to create some images including a few favorite products you already have at home. Use this work on your online portfolio website to demonstrate your product photography skills.
Fine Art Photography
If you're really looking to flex your creative muscles, fine art photography is a great option. While it's hard to find an absolute definition of fine art photography, it generally comes down to photography styles that produce images evoking emotion in the audience and sharing your viewpoint with the world.
If you're just getting started in fine art photography, take some time to really think about what you want to say. Ask yourself the following:
What am I passionate about?
What message am I trying to get across?
What makes my voice and work unique?
What subjects do I want to focus on?
What techniques do I want to use?
Fine art work lends itself well to collections and gallery shows. Even if you aren't planning a show, it's a good idea to shoot a series around the same topic and really tell the whole story.
Fine art as a category is quite broad, and encompasses different types of photography. You can use landscape, portrait, street, or still life photos — or even a mix of all of them — as part of your collection.
Presentation is key when it comes to separating photos of other genres from fine art photography. A wedding or product photo can be considered art if it's viewed in the right context.Whether it's on your online portfolio, in a photo book, or through a gallery exhibition, giving context to your fine art photography is crucial. Carefully thinking through the conceptual process behind your photography and crafting an artist statement that supports it are important aspects of this photographic style.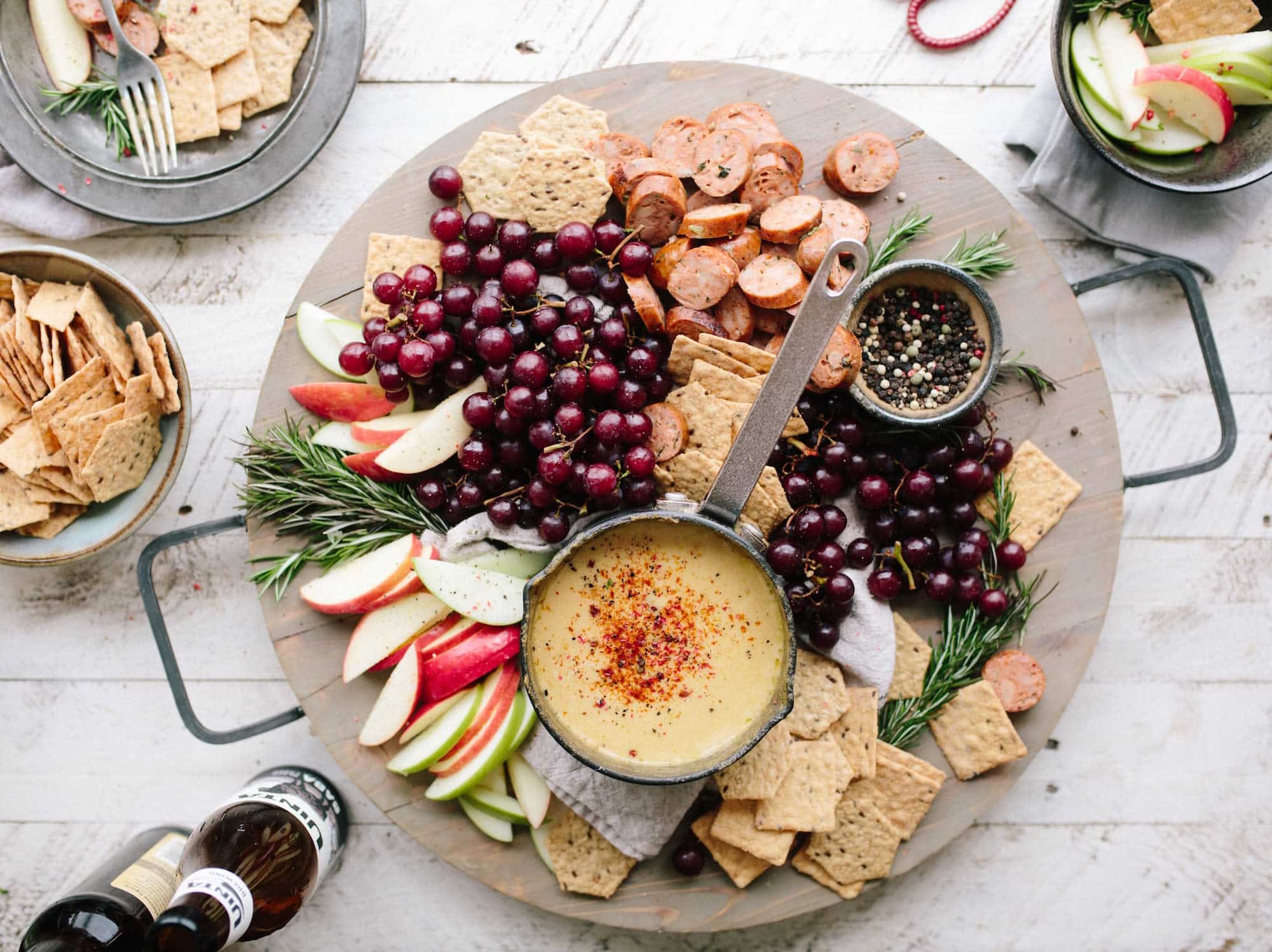 Food Photography
Much like product photography, food photography is a great way to branch out in your business. Restaurants, magazines, and food stylists need photos that make the food look so good people want to eat the page. If you master this skill you'll always be in demand.
While everyone with an iPhone and Instagram might like to think they're a food photographer, there are definitely some tricks to capturing professional, drool-worthy shots.
The first — and arguably best — thing you need to do is get into food. You don't need to be a chef, but it helps to have a working knowledge of the food industry, ingredients, cooking techniques, and popular food trends.
Next up is finding your light. Light is crucial to capturing eye-catching food photos, so food photography it's a great chance to hone your lighting skills at lighting your photos properly. Natural light is fantastic, but it's a good idea to invest in a reflector or make a DIY bounce card with foam board. Stay away from using a flash as much as possible.
Food photos are also as much about what's not in the shot as what is. Make sure the background is neutral and doesn't distract from the food, and consider the color and style of dishes, cutlery, and any extras like garnish, flowers, and raw ingredients and what they add or detract from the photo. Watch out for any small things that will take away from the overall impact, like sauce on the plate or a messy arrangement.
Another key to food photography is practice, practice, practice. Even if your dinner isn't perfectly plated, take a few shots and play around with the light, composition, and styling to see what you can do to make it look even more appetizing.
Exploring angles is fun way to use food photography to strengthen your overall skills. Shooting from above is expected and a great way to get a well-composed photo, but shooting diagonally or from the side could be just what the shot needs. Try shooting the same subject from multiple angles and you might be surprised by what works. Experiment with different photography styles and see what you like.
Read more about shooting food photos that make people lick their screens.
Still Life Photography
Still life photography is a great, low-pressure way to get to know your camera, play with lighting, use different lenses, and play with composition. The subjects don't move, talk, or tell you what they like — leaving you free to explore and try new things without any stress!
Here are some tips to get you started:
Choose a subject you like. If you're a sneakerhead, try shooting a fresh pair of kicks. Into technology? A tech-inspired flat lay might be more your style. Look for inspiration whenever you're out and about. If something sparks your interest, shoot it.
Try different types of lighting. What does your subject look like in natural light? Studio lights? Flash? Get to know what works — and what doesn't — for still life, and apply that learning to portrait, fashion, and all sorts of different types of photography.
Use the right tools. A tripod, a backdrop, reflectors, and other tools are all optional but can make the difference between a good and great photograph. Borrow from fellow photographers or go DIY before committing to a big investment to see what you need and what works for your style. Visit a flea market or garage sales and grab some interesting props that catch your eye.
Make it easy to start. Avoid glassy, shiny, or reflective subjects if you're just starting out since they can be some of the trickiest to shoot.
Take notes. Keep track of your camera settings, composition, and the equipment you use in each shot. If you really like how something turns out, you'll have a cheat sheet to refer back to for the next shoot.
Edit, edit, edit. You can completely change the look and feel of a shot in the editing process. Don't be shy and feel free to think outside the box with things like texture when editing your still life shots.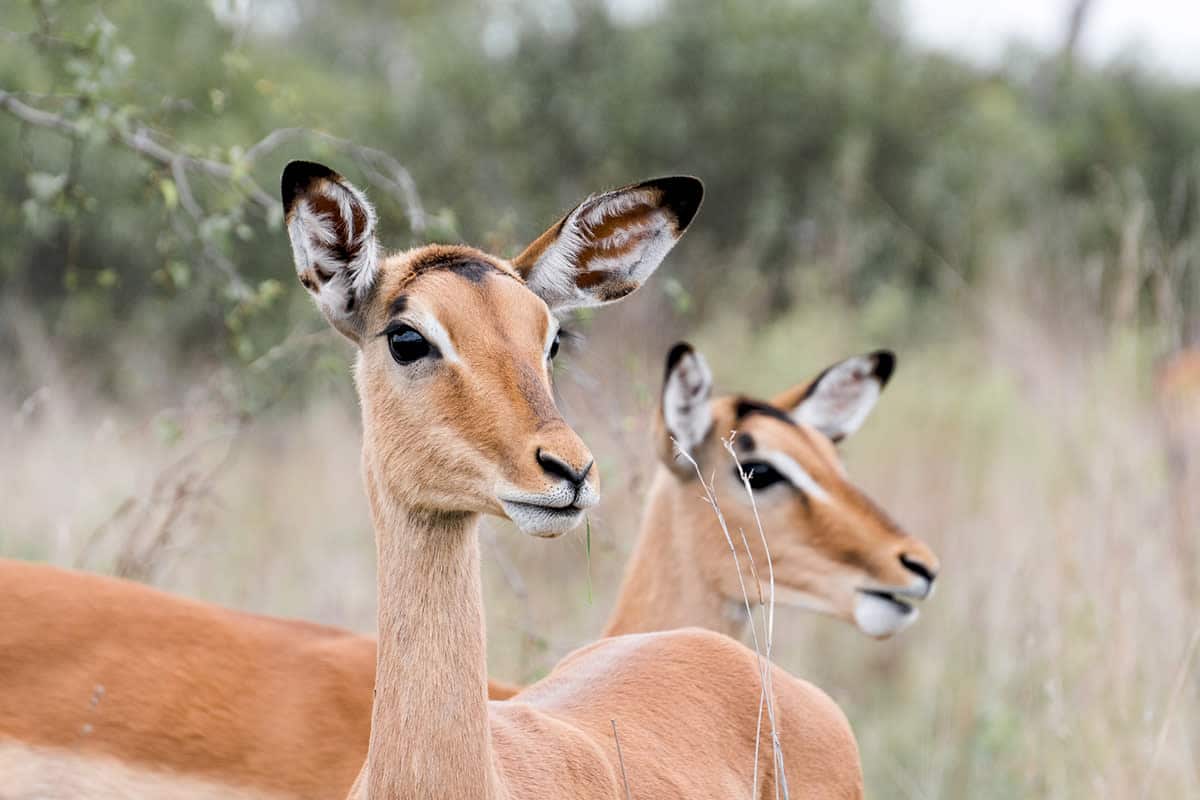 Wildlife Photography
Wildlife photography, when done right, can be one of the most powerful types of photography — and can create meaningful dialogue about the world around us. If you can master wildlife photography, you can improve your skills overall while carving out a niche for yourself and your career.
Read on for some tricks of the trade:
Do your homework. Research the wildlife, the location, and even where the sun will be when you're shooting. Find out if you need permission to shoot (in a national park or game reserve, for example). Dress for the weather since you'll likely be outdoors for a long time waiting for the perfect shot.
Be patient. You might be sitting or standing in the same place for a long time before the shot happens. The key to great wildlife shots is to be as unobtrusive as possible, and that means you'll need to sit tight for a while.
Safety first. Remember, you're shooting wild animals. It's important to keep safety in mind — yours and theirs. Don't do anything that could jeopardize your personal safety, and keep in mind the animals' physical and emotional well being as well.
Be respectful. Leave things as you found them. Try to make the least impact on the wildlife, including their environment. And skip the selfies. (You can learn more about these best practices in our guide to ethical wildlife photography.)
Look for emotion. Amazing wildlife shots evoke strong emotions, from joy to sadness. Look for shots that speak to the audience and tell a story.
Now get out there and explore, and be sure to tag us in your photos @useformat!
Ready to build a photography portfolio website that captures clients' attention? From image-focused themes to a built-in proofing tool, we've got photographers covered. Start your free trial with Format today!