In our City Guides series, we're getting the inside scoop from local photographers about what to shoot and how to shoot it. For this instalment, we spoke to Danish fashion and portrait photographer Luka Roné about her native city of Copenhagen.
The capital of Denmark, Copenhagen is a city world-renowned for design. From stationary to architecture, you can hop on a bike and cruise around to stores like Stilleben, llums Bolighus and Hay. It's consistently ranked as the happiest place, which is likely because coziness (hygge) is a top priority. There's a lot to explore and photograph in neighbourhoods like Nørrebro, Vesterbro and Freetown Christiania.
From the best camera store to advice on mermaids, Roné gave us the ins and outs of being a photographer in Copenhagen. She gives tips on dealing with private Danes, saving money on food and why you need to take a one hour train ride out of the city. Keep reading to find out more!
All photos by Luka Roné. Visit her online portfolio at lukarone.com, built using Format.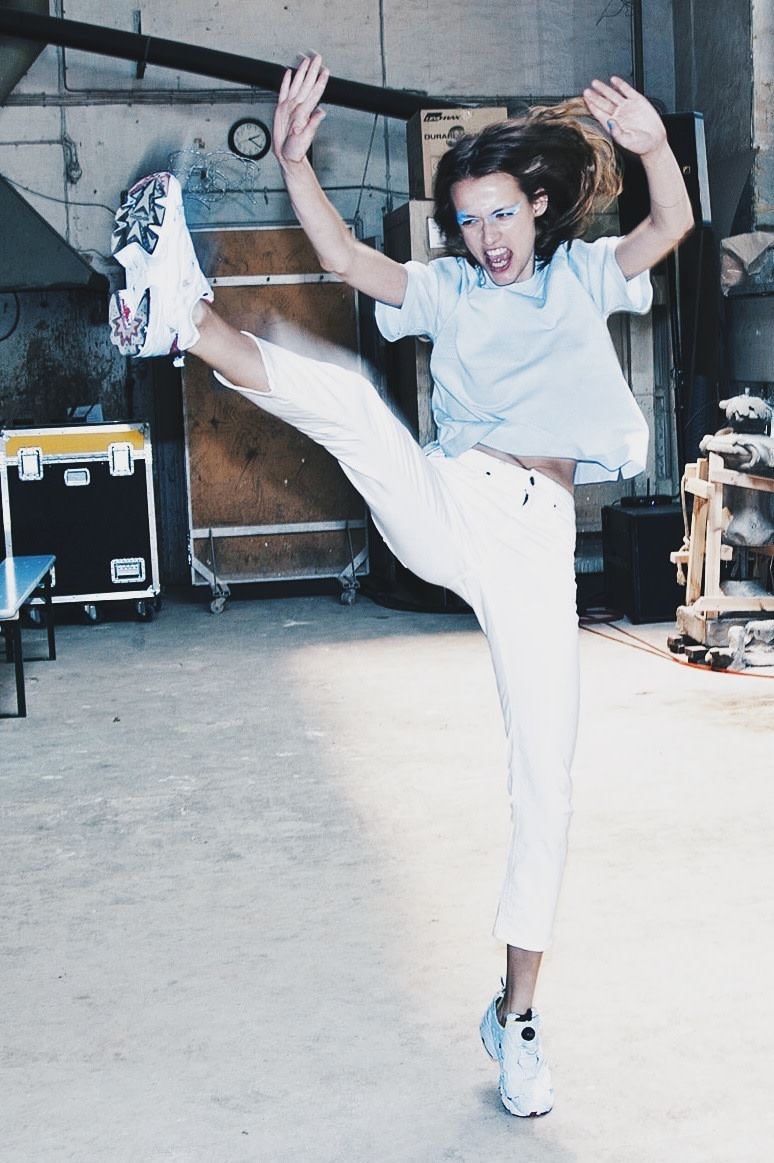 What are the do's and don'ts of shooting candid street photography?
Danes are private people. They can be introverted and reserved—it's important to treat them with discretion. There is a long tradition for candid photojournalists in Denmark, so it's definitely possible if you connect with people, and always think this way: How would you find it comfortable to have your picture taken by a stranger?
What are famous landmarks that are worth the trip to get good photos?
All of the normal tourist magnets are actually very good—Nyhavn, Tivoli Gardens, Amalienborg Castle, and Rundetårn. However, some of my favorite spots are less exposed to tourists like Glyptoteket, Thorvaldsens Museum, Grundtvigs Kirke (a church), Arne Jacobsen Petrol Station and the Louisiana Museum of Modern Art. The last three are an hour outside Copenhagen and all connected to the city by public transportation. Never ever not go to Louisiana Museum of Modern Art. It's my favorite place (dare I say it?) in the whole wide world.
What neighborhoods/areas are good for exploring?
Nørrebro: Mini Berlin in Copenhagen. Cheaper rents allow space for a more diverse population of younger people, ethnic minorities, families, and quirky shops and cafes. Grab a cup of coffee and stroll by the lakes, have lunch at Blågårds Plads, shop in Møllegade and Ravnsborggade, and finish the day with dinner and drinks in either Ravnsborggade or Guldbergsgade. If you feel like watching a movie, pop by Empire Bio in Guldbergsgade. Along your way you will be part of the Copenhagen residents' daily life, so snap pictures of everything this area offers.
Christianshavn and Refshaleøen: Go by bike to move around faster and explore this route while you move through it. Even the route is worth the trip. Make the first stop in Christianshavn and walk along the canals, the little streets and embrace the amazing area it is. Stop by the Museum of Architecture if you are up for it. Hop on the bike and continue to Papirøen where Copenhagen Street Food is housed. Eat lunch with a view of the Copenhagen Harbour. Back on your bike you continue through Holmen, crossing several little bridges surrounded by water and trees. Perhaps you want to stop at The Royal Academy of Fine Arts Schools of Architecture and Design. They almost alway have interesting exhibitions on display, often featuring recent graduate's final projects. Maybe you can spot the next Arne Jacobsen or Bjarke Ingels?
On to Refshaleøen. If you love industrial, large areas with impressive facades and a rustic feel then this is the place to go. Take advantage of your bike and explore the somewhat deserted areas right by the water. In the summer, the cafe La Banchina at Refshaleøen is my favorite spot. Drink wine or grapefruit soda along with their simple, yummy snacks on the dock below the little house. Look at the harbour, the old fort, the little boats. It's tatty, authentic and perfect.
Kødbyen: If you like a little party, this is the place to go. Copenhagen's meatpacking district is inhabited by so many bars in this-meat-manufacturer-by-day-clubbing-scene-by-night area. Go explore.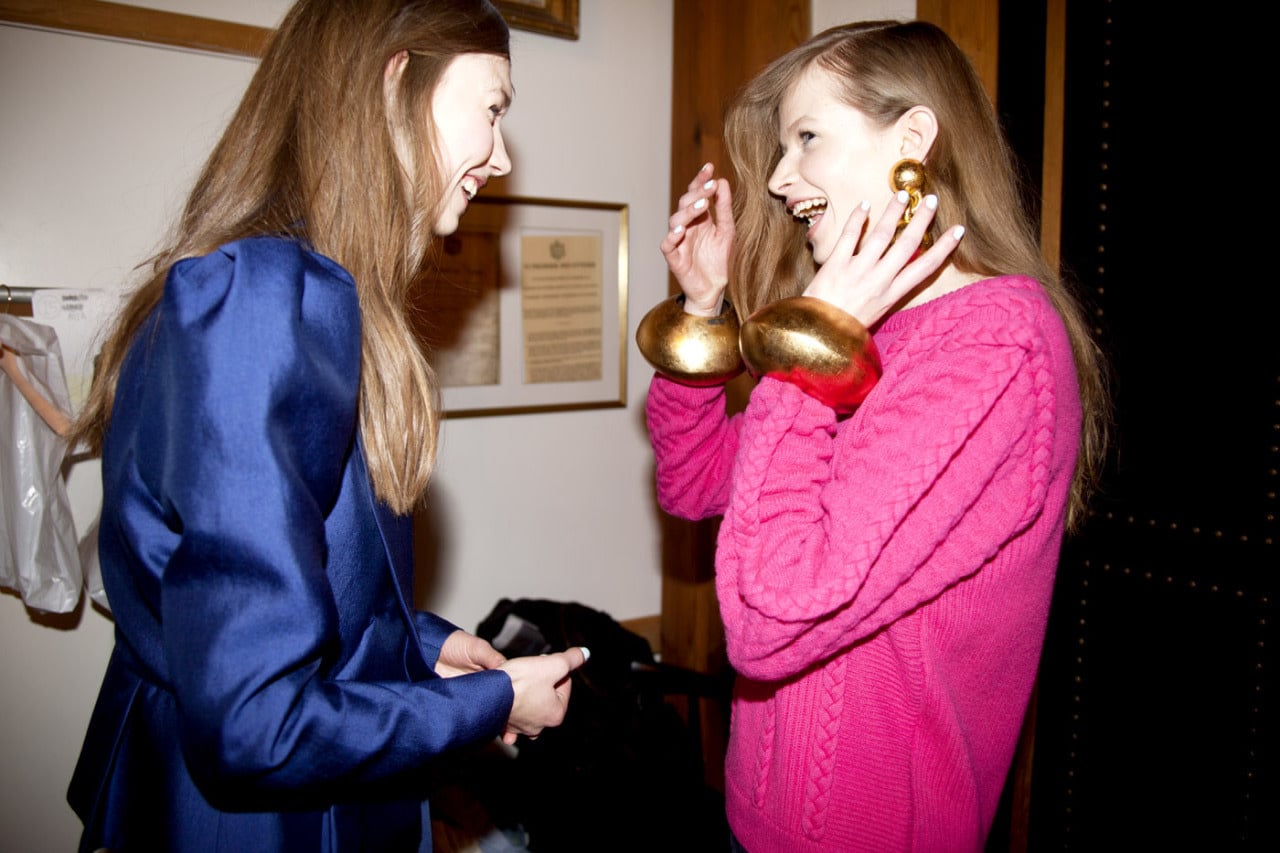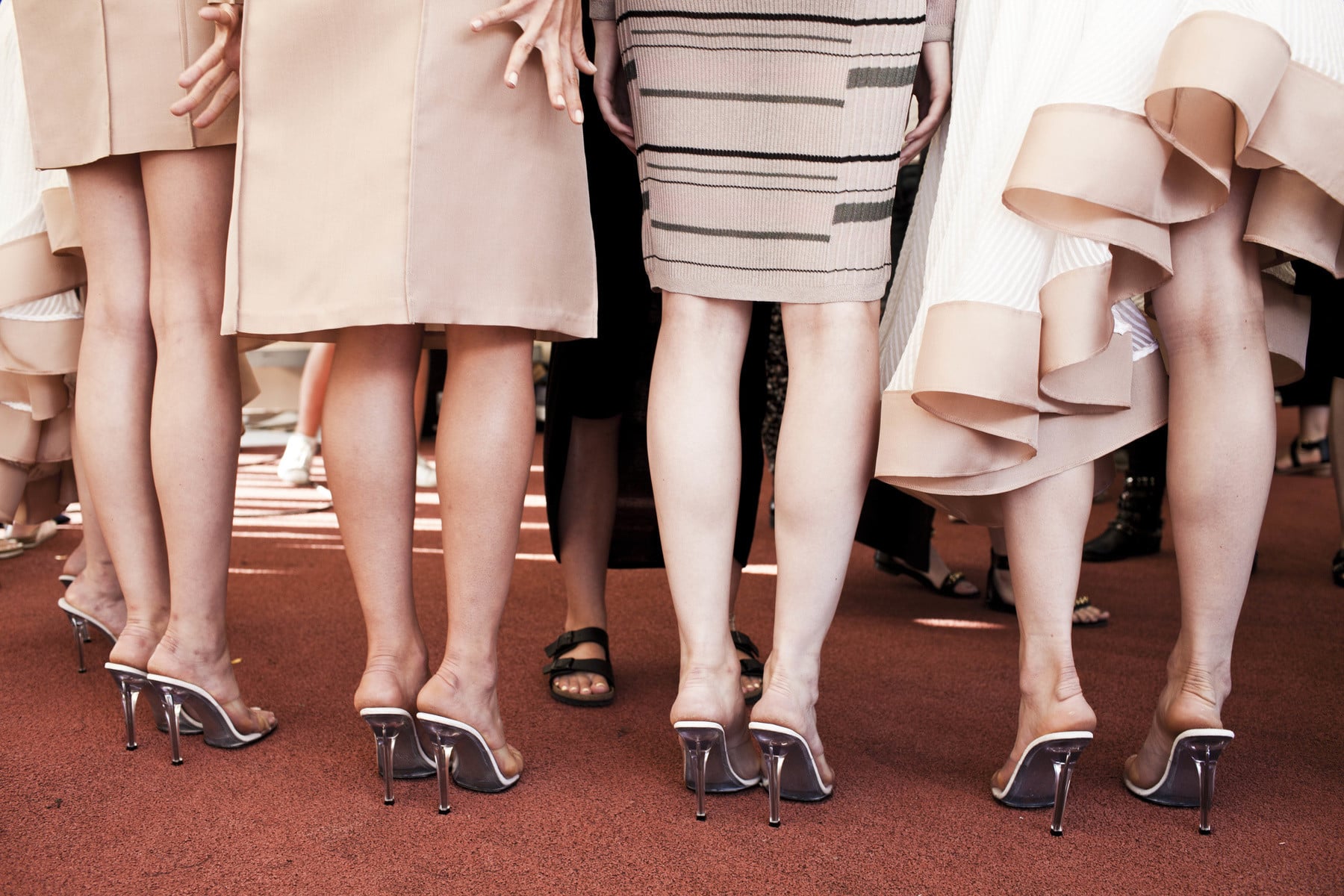 What's the most scenic way to get around?
Bike! There are extensive bike lanes almost everywhere in Copenhagen, and it's the Copenhageners' preferred way of transportation. It's efficient and you get to explore the city along your way.
What place would you skip?
The sculpture The Little Mermaid. Some tourists adore this, disappointingly small, sculpture of the main character in the famous, namesake fairy tale by H. C. Andersen. Really, don't waste your time going. Copenhagen has so much better to offer.
What's the most typical tourist photo that doesn't need to be taken anymore?
I took to Instagram to figure this one out, since I rarely see pictures of Copenhagen too often. Nyhavn with it's colorful 17th century houses, the canal below (hello amazing reflection) and fishing boats is a pretty classic motive, but I really do believe any photographer possibly could put his or her spin on it and reinvent it. Possibly.
But, The Little Mermaid. Don't go there, and if you do, don't take a picture. That photo has been taken too many times.
Is it safe to carry expensive camera equipment around with you?
I happily bike home from parties at 3 a.m., and I've never experienced a burglary, so if you use your common sense you'll be fine.
If your gear is broken, where's the best place to take it to get it fixed?
Touch wood this has never been an issue for me, so I don't know which places are good or bad. However the professional camera store Foto C in Holbergsgade in central Copenhagen has the most experienced, reliable staff so they would know.
What advice would you give to photographers travelling to your city?
The weather in Denmark changes a lot. Sunny one minute, pouring rain the next, so bring gear for all weather conditions. It should be lightweight stuff that is easy to carry around. Also, Copenhagen is quite expensive, eating out is perhaps at the same level as London if not more expensive. But there are supermarkets everywhere, so if you stay with Airbnb, you can cook yourself and save money for museum entrance fees, and your train ticket to Louisiana!