Lagos is a city with a population of over 22 million people with bumper to bumper traffic weaving through industries, city walls and slums. Bubbling within and spilling out, Lagos cooks creativity for artists with its people, culture, religion, politics, and blatant contrasts between the rich and poor.
Lagos hums with survival and that is always a journey worth documenting from different point of views.
All photos by Yagazie Emezi. Find more of her work at her portfolio, built using Format.
Want more city guides?
Photographer's Guide to Beijing
Photographer's Guide to Cape Town
What's the best way to ask someone if you can take their photo?
The same way you would want your picture to be taken by a stranger. I always start with a smile and a compliment before asking. I tell them why. It could be the clothes they have on—I tell them I like the way they dress, that it's cool or beautiful—or it could be what they're doing (selling fruit, making something etc).
I start off by asking questions first. People will be naturally suspicious towards someone with a camera so you will get no fixed reaction from individuals. There are some people who will be shy, but quick to strike a pose, some who will pose if they can get the right about of money out of you, some who will make you smile and practically dance for them before agreeing to a shot and others who ask no questions, you get your shot and move on.
What are the do's and don'ts of shooting candid street photography?
In a city where people and their ethnic groups are easily spotted, it may be hard to be move around inconspicuously as a foreigner so you will get a few glares without a doubt. Even a few threats. And you just might get "taxed" for standing in a certain spot. Area boys (touts) run their business in certain locations or spot, or so they claim. You're basically coming on their turf and as a stranger, you might need to pay them a fee for just being there or in some cases, a fee to ensure no further harassment from other street clicks. Usually a quick apology and a plead of ignorance will often get you off.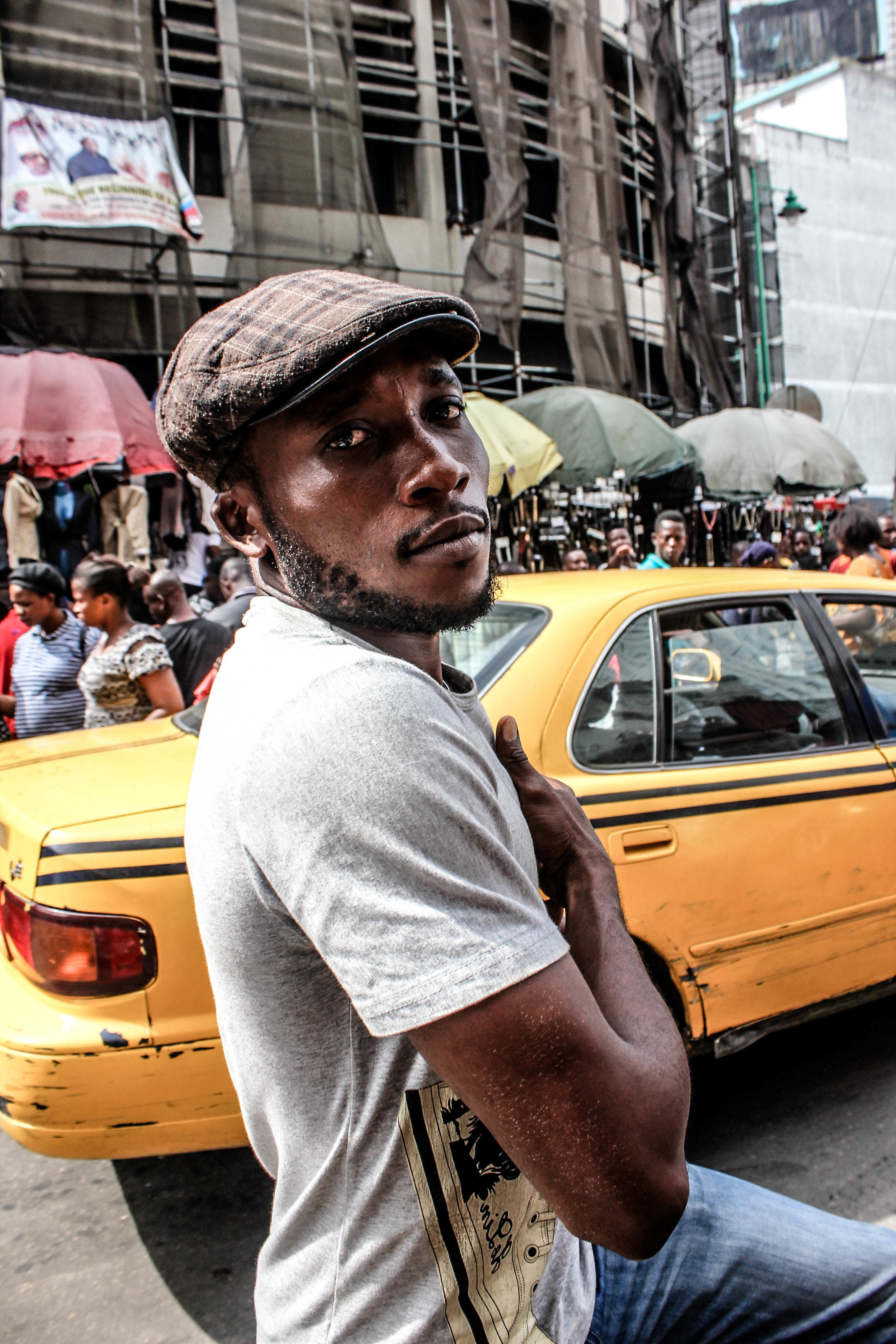 What are famous landmarks photographers should visit?
A visit to The New Afrika Shrine is a hotspot for entertainment and capturing the essence of the late legendary musician, Fela Kuti. Elegushi Beach pulsates on Sunday nights, with clubs lined up by the shore, mixing sea salt with grilled street food. Tarkwa Bay is another popular beach spot. During the daytime, you can watch surfers, dancers, hustlers and musician mingle with the time-out seekers.
Balogun Market, said to be the largest in the city if not West Africa, is a sprawling space of fabric and clothes. A complicated maze of colour and people that's easy to get lost. I am more drawn to locations and events than landmarks. Lagos is big on weddings, birthdays and fashion and during such events, the city's culture is in full bloom.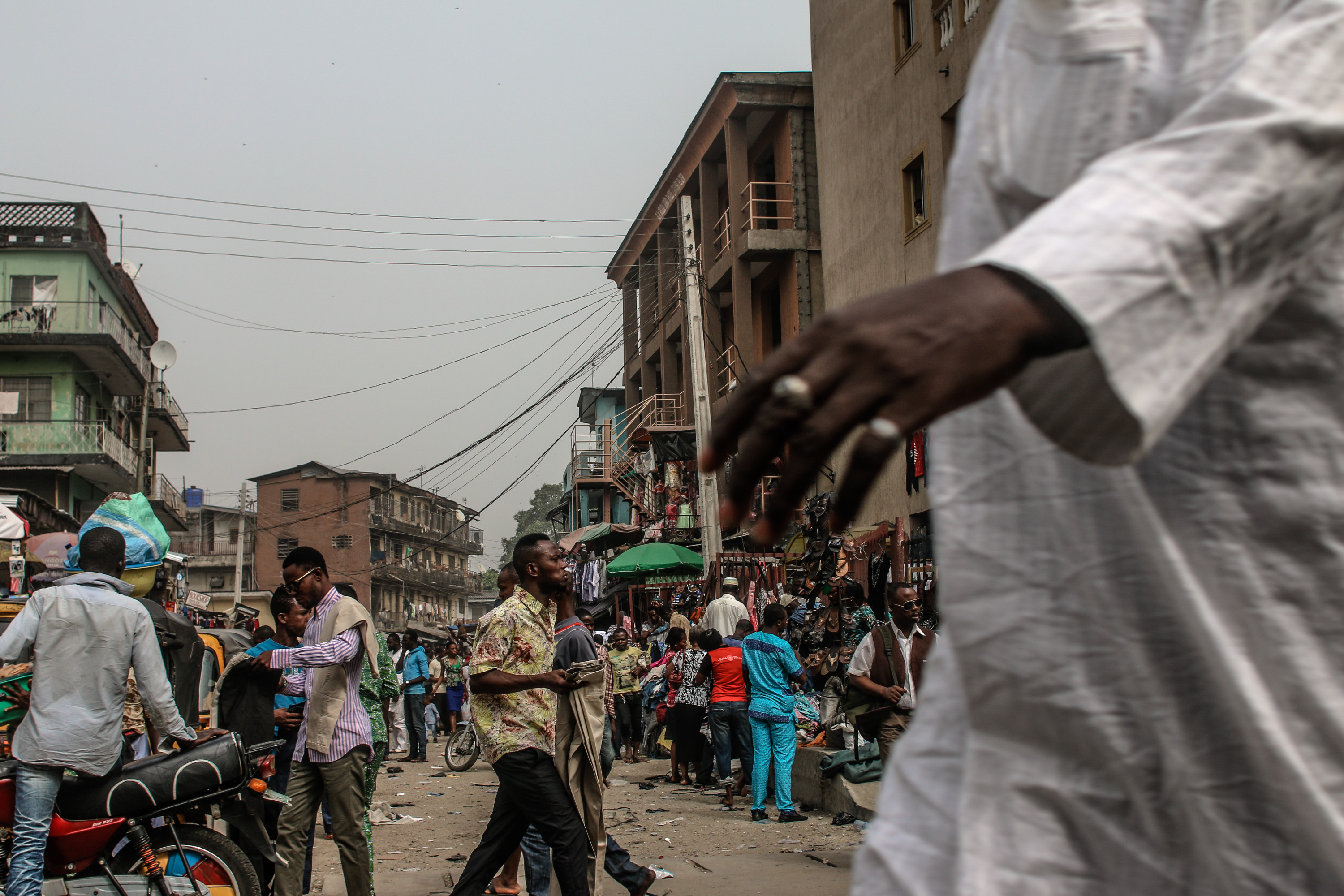 What neighborhoods are good for exploring?
I stick to exploring Lagos Island which lies in Lagos Lagoon, away from the mainland. The island is divided into the new and old and the old has crumbling architecture and hidden communities within their walls.
What's the most scenic way to get around?
Kekes (motor tricycles) and motorcycles for people eager for easy hopping on and off and getting into narrow streets. They are daily cheap. I personally prefer taking Uber everywhere because the drivers are very accommodating to answering questions and can often give easier insight/access to information than you would have gotten from a stranger on the street.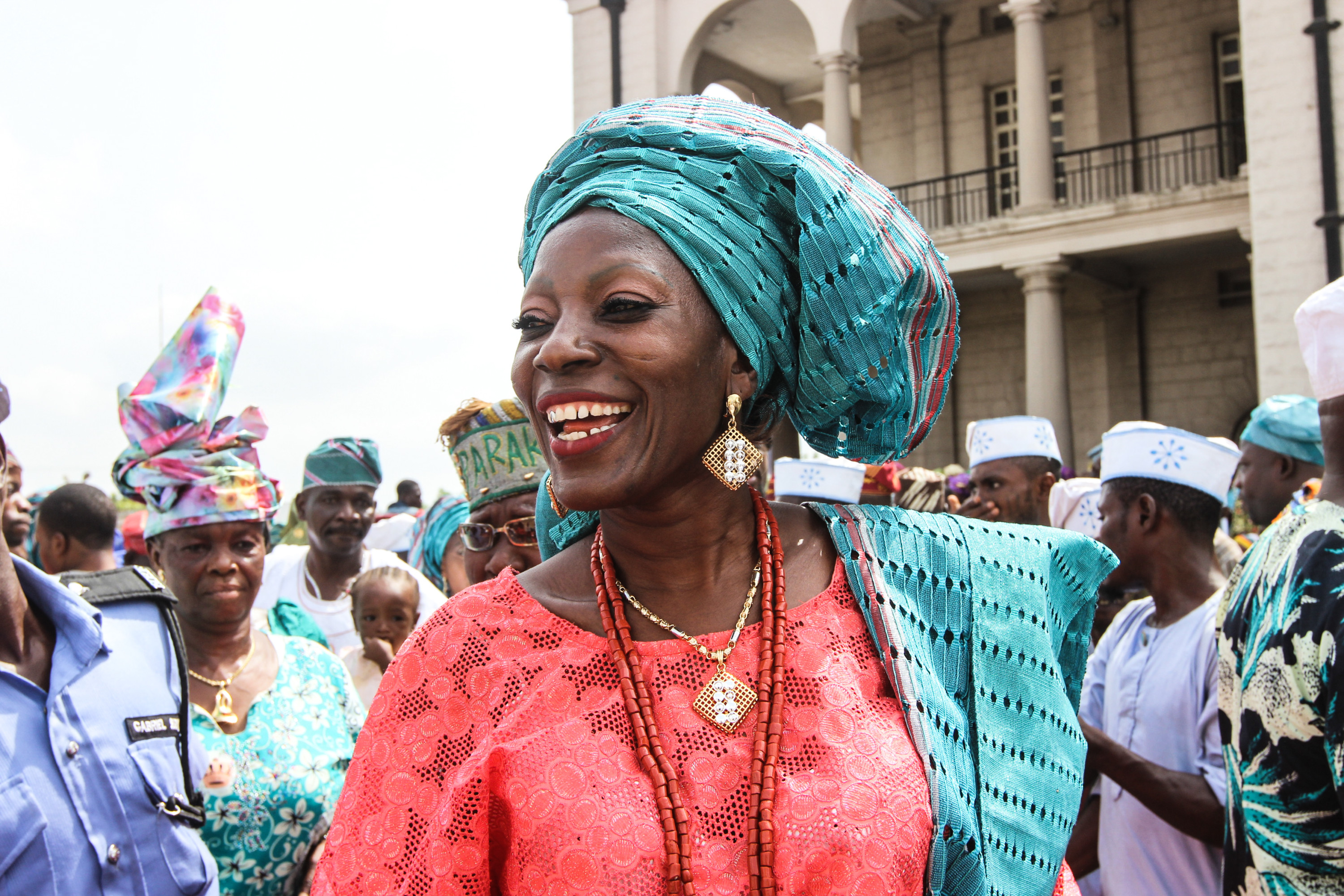 What's the most typical tourist photo that doesn't need to be taken anymore?
Lagos is just too big to have a "typical" photo. You can take 101 images of women with wares balanced on their heads and they will be unique. To people visiting the city for the first time, they will quickly come to learn that the city is not one to arrive in with expectations or cemented notions. Every individual is a stunning character and within themselves, have a valuable story yet to be shared. The typical tourist photo is not the image itself but the mind of the photographer.
Some common images I've come across come under don'ts: Don't use locals as props. Don't lie to somebody to explain why you're taking their picture. And personally, don't capture the less unfortunate if you plan to do nothing with it other than have yet another "this is Africa" image.
Is it safe to carry expensive camera equipment around with you?
It's never safe, but it's all about being aware of where in Lagos you are. Places like Ikoyi, Lekki and Victoria Island are okay areas to be with your gear, but no guarantees. It's all about being cautious. You could be in a posh restaurant and still have stuff stolen if you're not vigilant! Of course dangerous areas do exist, but I haven't personally had any bad experiences.
If your gear is broken, where's the best place to take it to get it fixed?
I don't buy in Lagos. If your camera breaks, no one would recommend you to get it fixed in here. There are random repair shops scattered throughout the city, but very often, all equipment comes back with another new fault. No photographer takes that risk and rather than spending money on repeated repairs, the equipment is sent off with someone traveling out of country. I ended up buying a whole new Mac after repeated failed repairs on my broken one. Sadly, lost a lot of images! The photography community here is very supportive so it will be easy to find a camera to borrow while you pause on your repairs until after you return home.
What advice would you give to photographers travelling to your city?
Get ready to be on the go at all times! The traffic will always be a wet blanket on your plans so it's best to not get attached to daily schedules. Be open, friendly and unafraid. Lagosians can sometimes be loud and intimidating, but remember there will always, always be more than what meets the eye.