Whether you've been working as a professional photographer for years, or you've just started thinking about transitioning from a hobby to a side hustle, there are things you need to know about protecting your business with photographer insurance.
There are different types of photography insurance to consider depending on a variety of factors, and you'll also need to compare camera insurance policies to find the one that makes the most sense for your specific needs. But don't worry, because we are here to tell you everything you need to know about selecting the best insurance for photographers. From camera equipment insurance to photographer liability insurance, we've got you covered.
What is Photographer Insurance?
Like any insurance, photography insurance is when you pay a fee, usually on a monthly or yearly basis, that protects you from having to pay a lot of money if something goes wrong related to your business. Photographer insurance can cover anything from damage to your photography equipment to injury and lawsuits. There are a lot of upfront expenses when it comes to starting your own photography business, like investing in a camera and accessories, business cards, website hosting and more.
Photography insurance can cover your physical equipment and liabilities, but it's not the same as copyrighting your photography.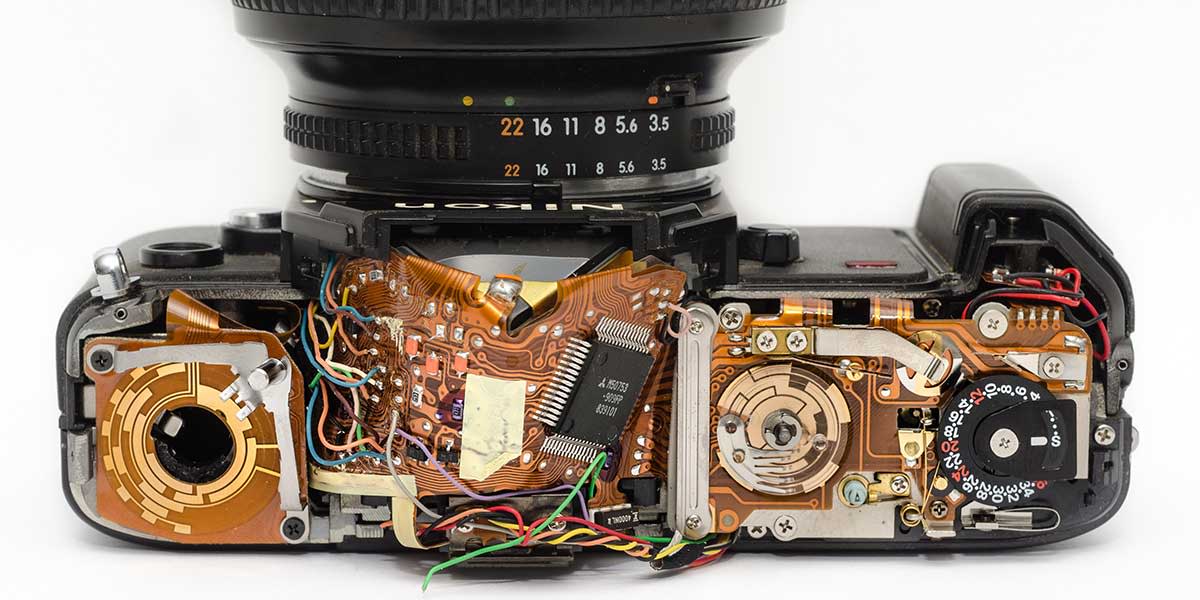 Paying for camera equipment insurance on top of that can feel like a lot, but it can save you so much money and stress in the long term. Plus, once you have your photography insurance all figured out, you'll have more time and headspace to focus on what really matters, like honing your craft and showcasing your best work in your online portfolio website, and making your work stand out with custom website templates.
Do I Actually Need Photography Insurance?
Even if you're still just figuring out how to take professional photos, if you're planning on making money from your photography, camera gear insurance is an absolute must. Photography equipment costs a lot, and a broken lens or other disasters can cost thousands to fix. Ultimately, you need to decide based on your specific needs whether to invest in camera gear insurance and business liability insurance for your photography business. That's why we've rounded up all of the details on the types of photography insurance available and what they cover.
Types of Photography Insurance
Photographer insurance can help you cover expenses for anything from a broken camera lens to legal expenses if you end up being involved in a lawsuit regarding your photography services. It doesn't matter how careful you are with your photography equipment – there is always a chance that something will get broken or damaged, especially if you're shooting around crowds or outdoors. No one likes to think that the clients they work with might end up suing them, and hopefully, you'll never find yourself in that position, but the fact is that its way better to be prepared with photographer liability insurance just in case the situation does arise.
Think about it this way: wouldn't you rather pay a relatively small fee now to insure you won't have to pay thousands of dollars later on in the event that a client is unhappy with the product you deliver? With all that said, let's get into the different types of photography insurance and what type of coverage they will provide so that you can choose the combination that makes the most sense for you and your business.
Photography Equipment Insurance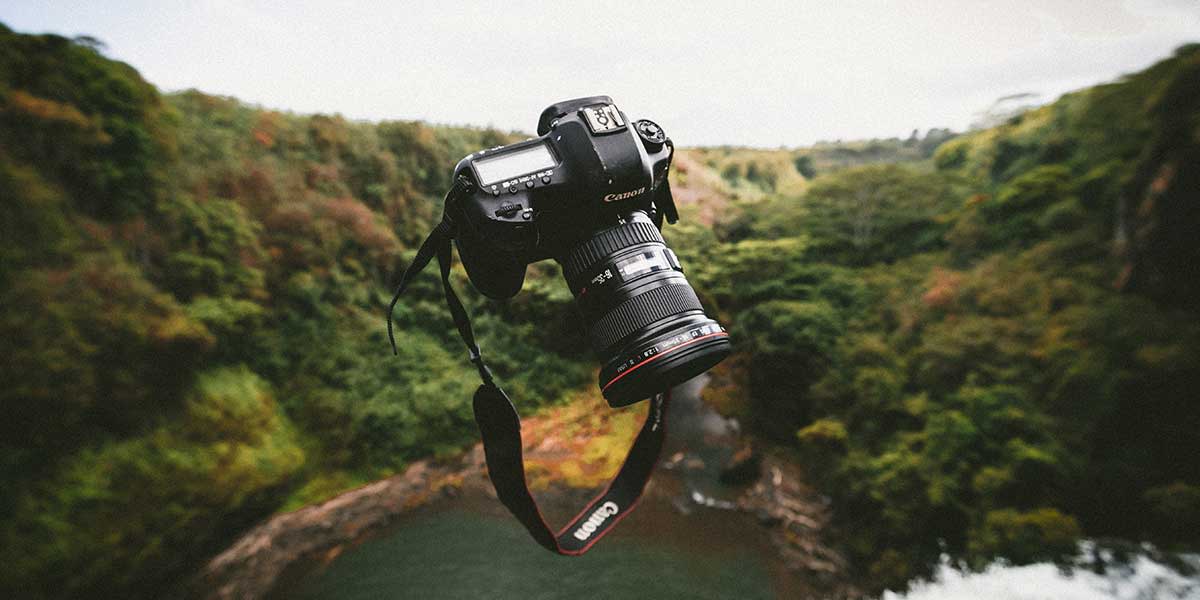 Camera equipment insurance is a must for all photographers who charge for their services. You may think that you don't need photography equipment insurance because you are always careful with your camera and other equipment. But if something does happen and your gear isn't insured, you could be out thousands of dollars and you could lose business as a result. Especially if you're going to be working with crowds or out in the elements, you need to be prepared.
Be aware that your photography gear may already be partially covered by your homeowner's insurance. However, if 50% of your yearly income comes from your photography business, or if you use the photography equipment in your business, you will need to invest in separate camera gear insurance. You should always work directly with a company that has a focus on photography equipment insurance, rather than just general insurance.
When it comes to camera gear insurance, you can either declare the stated value or the actual value of your equipment. Stated value refers to the initial cost, whereas actual value refers to the resale value of your gear. If you insure your gear at stated value, you will get the amount you originally paid in case of loss or irreparable damage. However, photography equipment insurance for stated value will cost more.
Business Liability Insurance
If you're working for yourself, business liability insurance may not be required. But as soon as you introduce clients into the mix, photographer liability insurance becomes an absolute necessity in protecting your business and yourself. When you're just starting out as a professional photographer, it may be hard to believe that the people you work with would ever be a threat to your financial livelihood.
In reality, there are endless situations that can arise in which you could be on the receiving end of a lawsuit, from personal injury to property damage. A good business liability insurance plan will cover not only you and your business but also your employees and clients. In the event of an accident, all of your legal costs will be covered by your photographer liability insurance plan.
Errors and Omissions Insurance
It's possible that at some point in your photography career you may find yourself facing legal issues surrounding subjective opinions on the work you deliver. If a client believes that you have provided substandard work or not followed through on what they paid for, they can claim financial damages. If you have the right photography insurance plan, all your legal fees will be covered in dealing with any lawsuits as a result of client dissatisfaction. Even if you have done nothing wrong, clients can claim financial loss due to the product you delivered, so you'll be way better off covering yourself ahead of time.
Like business liability insurance, this type of insurance may not be required if you aren't working with clients. It's best to discuss your specific situation with your insurance company representative to make sure your photography insurance is precisely tailored to you and your business.
Camera Insurance for Travel
If you specialize in travel photography, it may be worthwhile to invest in worldwide coverage for your gear and your business. Depending on how often you travel for work, it may be less expensive to rent insured photography gear when you visit other places rather than paying to insure your camera gear internationally. If you never travel for your photography business, you can probably skip the travel insurance.
Additional Considerations
We've already talked about the ways that photography insurance can save you money in the long run, but you should also be prepared for the upfront costs. Work these expenses into your calculations when you price your photography. Here are some other considerations for you to reflect on when purchasing photography insurance.
Working With Assistants
If you're going to be hiring people to assist you with your work, make sure that your business liability insurance covers your employees. If employees are not covered by your policy, you should only hire workers who are covered by their own insurance.
Venue Insurance
As a working photographer, you're likely going to work at a variety of venues throughout your career. You can add venues onto your photographer liability insurance policy so that you won't be at risk of a lawsuit if damage to the venue occurs. If you only rarely work at venues, you can also consider an event policy, which includes business liability insurance for a specific event rather than long-term.
Understand Your Insurance Needs
If you're not going to be working with models or clients, your photographer liability insurance needs will change. Same goes if you work exclusively in a studio, as the likelihood of damage or equipment loss is lower. In order to get the photography insurance that works for your specific photography business, your best bet is to discuss things candidly with your insurance agent so they can advise you on what you actually require. With insurance policies, it is extremely important that you be completely straightforward and honest with your needs, because if you leave out relevant information your contract may be voided.
Best Insurance for Photographers
Now that you understand why you need photography insurance and what the different types of insurance cover, we'll go through and compare camera insurance policies so you can decide on the right fit for you. There are plenty of insurance companies that offer photography insurance policies, but it's always best if you go with a company that specializes in photography insurance, rather than a general insurance company that also offers photography specific policies.
PPA's PhotoCare and General Liability photography insurance policies are specifically designed with professional photographers in mind, making them one of the most popular options out there. With PhotoCare Plus you'll get up to $100,000 in photography equipment insurance coverage, and it covers rented as well as owned equipment. PPA's General Liability policy covers accidents, injuries and property damages for up to $2 million per year. You can also do everything online, making it one of the simplest options for photography insurance.
Since the type of photography you specialize in can affect the cost of camera insurance, Package Choice separates insurance options based on categories; wedding, sports, nature photography, and more. This insurance is designed for all types of artists, with options for business liability insurance coverage as well as camera gear insurance. However, with this photographer insurance, you can't simply click to buy: you'll need to request a quote based on your insurance needs.
Get event photography insurance starting at only $59 or annual insurance starting at $99. Conveniently purchase your photographer insurance online. They also offer camera equipment insurance policies specifically for drone photography.
TCP offers a huge range of options for photography insurance, from standard general liability insurance to things like workers' compensation for employees, auto liability, cyber liability and more. You'll need to contact them with your specific requirements in order to receive a quote.
Unlike some of the other options in this list, Front Row Insurance is actually a broker who will negotiate on your behalf with insurance providers. They specialize in entertainment including the music industry, theatre and photography in the US and Canada.
Insureon focuses on photographers, videographers and video producers looking to insure their small businesses. They cover everything you can think of, including inland marine insurance, umbrella/excess liability insurance, and, of course, general liability insurance and camera gear insurance. Depending on your insurance needs, they say the median policy premium is around $500. Reach out to them directly for a custom quote.
Hiscox offers photography insurance policies for professional liability insurance, general liability insurance and business owner's insurance for photographers. Their small business insurance quotes start at only $22.50/month. Get a personalized quote online or call to speak to an insurance agent.
Imaging Insurance is a UK based insurance provider with a focus on photographers and other artists. They offer no limit on claims for single items and provides worldwide coverage.
APA is a not-for-profit organization focusing on serving professional photographers, and as such, they have a solid understanding of specific needs when it comes to photography insurance policies. Get camera gear insurance, business liability insurance and workers compensation insurance with APA Insurance Services.
Now that you've got a handle on your photography insurance, you can spend your time and energy focusing on what really matters: getting out there and taking some gorgeous photos! Make sure to upload all of your beautiful artwork to your online portfolio. Don't have one yet? Choose a website builder that offers a free trial so you can make sure it's the right fit before investing your hard earned money. Connect your portfolio with an online store so visitors can view and purchase your art all in one convenient location. We can't wait to see what you come up with!
Want more awesome tips on making money through your photography business?
How to Get Into Real Estate Photography
How to Make Money With Your Photography
10 Ways to Promote Your Portrait Photography Business