With more and more of our time being spent in the digital world, handcrafted objects are taking on an extra special significance. Contemporary artists who work with traditional handcrafts like weaving or ceramics catch our attention because they produce art that's solid and old-fashioned, yet simultaneously reinvented in modern and exciting ways. We were especially blown away by these five contemporary glass artists.
On both sides of the Atlantic, these innovators are redefining how we think of the molten medium, trying out new, experimental methods of producing glass-based work. Whether it's splicing glass into granite for a sculpture or coming up with a fresh way to juice oranges or playing with light and rainbow colors in prisms, these five artists are leading the glass revival. It's never been as clear cut: glass is cool again.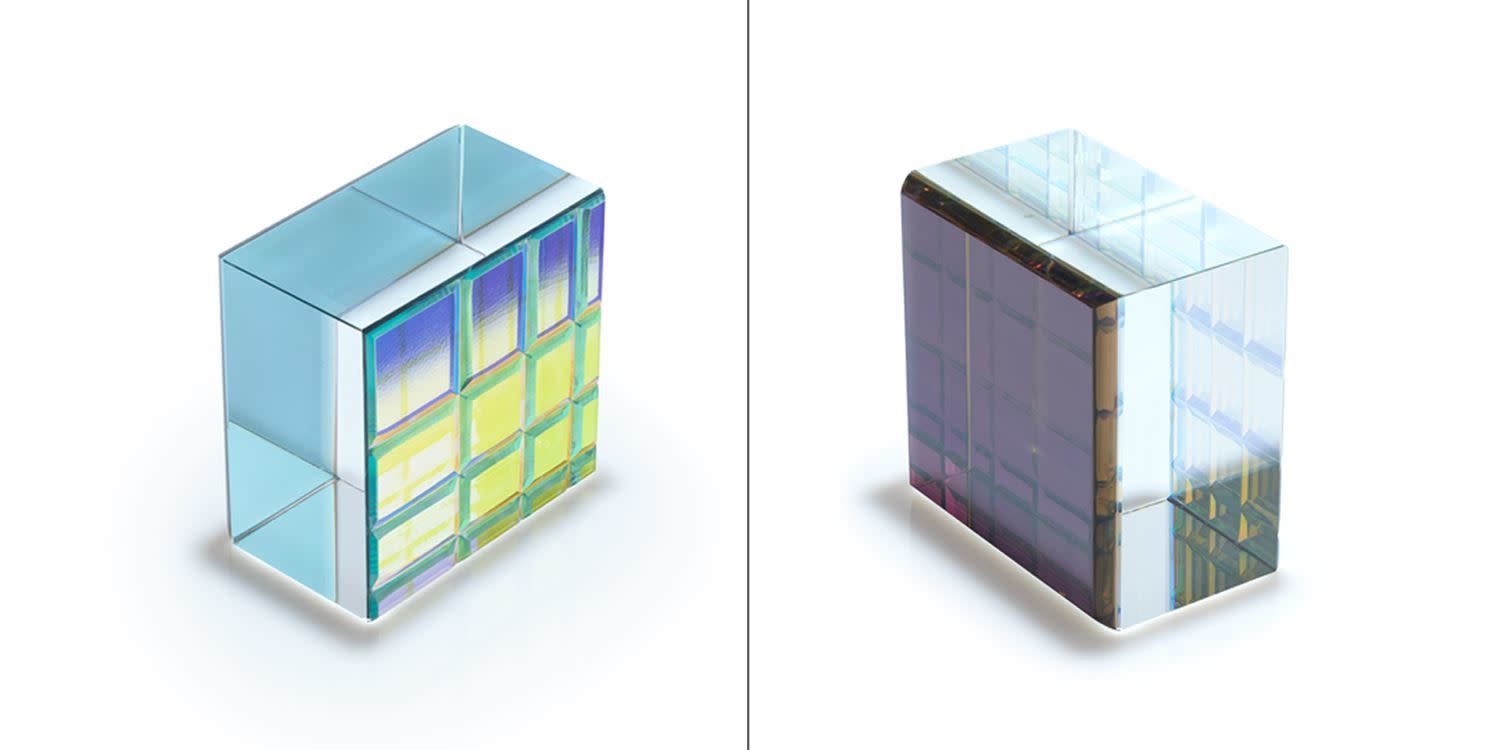 John Hogan loves exploiting the characteristics of glass and pushing the limits of its materiality to come up with some striking effects. Influenced by science, and in particular, light refractions, the Seattle-based artist and designer has been trying to capture colours within glass since a young age.
His latest work features a series of iridescent lamps, clear orbs, and rainbow-coloured decorative glass objects resembling found treasures. Hogan uses a variety of techniques, with only around one quarter of his glass pieces formed by blowing. He also sculpts, kiln casts, and forges his creations in his furnaces.
One part technical expert, one part curious child, Hogan is a modern-day mad scientist, trying to find the right balance between science experiment and artistic expression.
John Hogan's Portfolio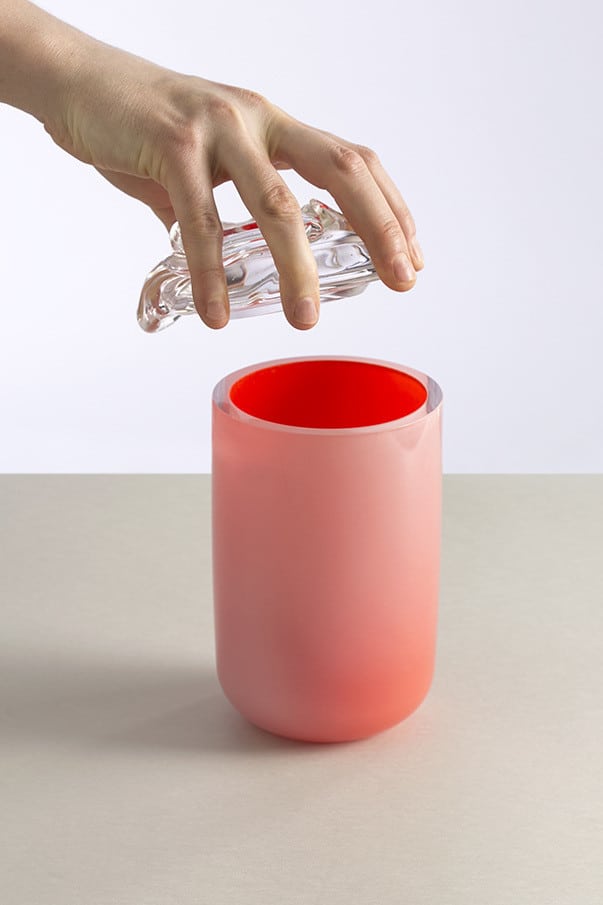 London-based designer Elinor Portnoy also gets playful with her products. Reimagining classic household items like the orange juicer, stackable kitchen bowls, and decorative jars, she is constantly exploring the origins of glass and how to use it in unexpected and unusual ways.
Her "Glasshakes" project (above, left) is the perfect example of Portnoy's humor and inquisitive nature. Exploring the fluidity of molten glass, Portnoy poured the hot stuff over different materials and into metal molds, resulting in jars with removable lids. The resulting look is more like cream on top rather than rock-solid glass.
An innovative designer, Portnoy is someone who puts thought and patience into every aspect of her items. Her citrus squeezers are exquisitely crafted, with the inner layer cold-worked to be light and comfortable to hold while the outer layer is sandblasted for better grip. If the devil does lie in the details, then this work comes straight from his inferno.
Elinor Portnoy's Portfolio
Expert craftsperson, educator, and art professor William Carlson is no stranger to the world of glass. For around 40 years, the American artist has been cutting, polishing and laminating the material into amazing abstract forms that look as modern now as they did decades ago.
His age-defying sculptures are a mix of handblown glass made by Carlson himself, slabs of granite, and chunks of Vetrolite and Carrara glass—the stuff usually found in old store front windows.
It's this unconventional combination of old detritus and newly crafted material that keeps Carlson's work relevant and ultramodern. Like our other glass artists, he is an explorer and adventurer, seeking out new ways to balance shapes with interior spaces.
William Carlson's Portfolio
Hailing from Canada, Courtney Downman is fairly new to the glass game, but has quickly developed a penchant for blowing bubbles into it. Having only enrolled in the Crafts and Design program at Ontario's Sheridan College in 2012, she now has her own flameworking and glass fusing studio.
Downman first blows her forms, then carves linear patterns on their surfaces with a number of tools, including the engraving wheel and the diamond saw. Despite being made out of very hard material, her bowl forms look frail, thin, and brittle.
Downman is able to find an exact crossroads between solid and liquid, fluidity and rigidity, strength and fragility. Her work may feel delicate and uncertain, but it demonstrates a sense of careful, intentional craftsmanship.
Courtney Downman's Portfolio
Working with a technique that originated in ancient Rome, the art of Brooklyn-based Thaddeus Wolfe definitely recalls another time, another era. But instead of being antiquated and outdated, Wolfe's work is futuristic and otherworldly. By reinterpreting the process of mold-blowing, he is able to create lampshades, vessels, and forms that are entirely original and unique, calling on the past to create an exciting vision of the future.
Drawing inspiration from nature (including his time mushroom foraging) and architecture, Wolfe's creations feel like crystallized rocks, or stalactites buried deep within alien caves, or even high-rise buildings from another civilization. Contorting the glass in this way requires impeccable timing and an expert handling of the material.
Wolfe has a large-scale work about to be unveiled at New York's Corning Museum of Glass on November 10 this year.
Thaddeus Wolfe's Portfolio
Cover image by John Hogan.