We're almost a month into 2018 already. What better way to kick off a new year than with a list of photographers to follow?
Photography platform The Independent Photographer reached out to us to curate this list of emerging photographers for publication on their website, and we wanted to share these rising talents with our readers as well. This roundup marks the kickoff of Independent Photographer's first contest of the year, which seeks to highlight emerging photo talents. The contest is open to anyone, so if you're looking to get your work in front of more eyes this year, you might want to submit your work this January. Entry is free online, you could win up to $1500 towards your photography practice—and they've tapped Magnum photographer David Alan Harvey to judge.
Get inspired to curate your best shots by having a browse through this roundup of our favorite emerging photo talents. From current students to recent grads, these breakout photographers all use Format websites to show their work online. They're all making major waves in their chosen area of photography, whether they're shooting fashion editorials, documentary work, or fine art.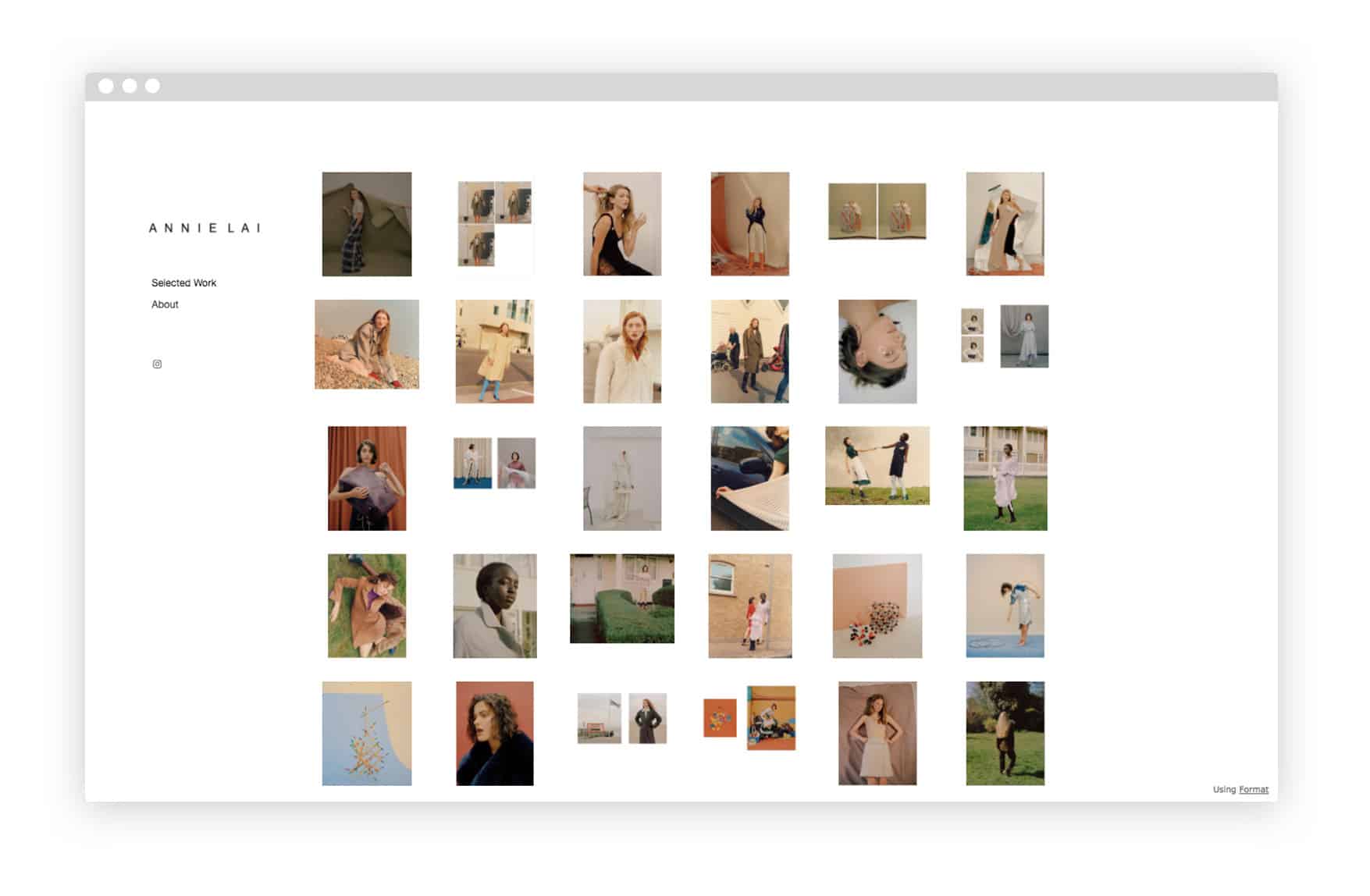 Annie Lai
Having relocated from New Zealand to study fashion photography at the London College of Fashion, Annie Lai has quickly made a name for herself with features in magazines like Schön!, Kinfolk, Wonderland, and Sleek.
Website: www.annielai.com
Format Theme: Offset
Adama Jalloh
Since graduating from art school in 2015, UK photographer Adama Jalloh has already built up an impressive list of collaborators which includes Alexander McQueen, British Journal of Photography, i-D, and Dazed, to name just a few. Often shooting in moody black and white, Jalloh's portraits and street scenes are full of energy and personality.
Website: www.adamajalloh.com
Format Theme: Horizon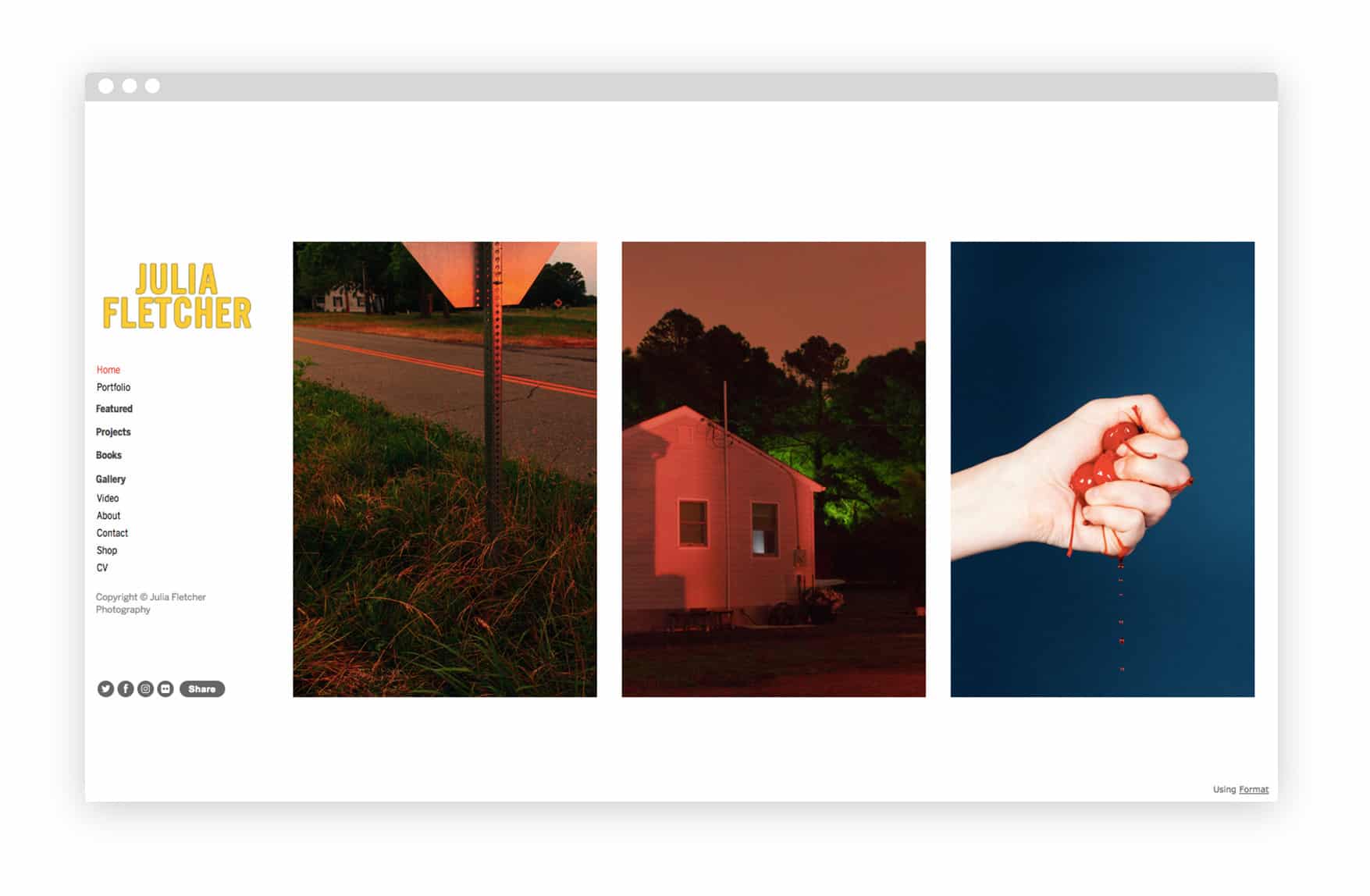 Julia Fletcher
A multidisciplinary artist and photographer, Julia Fletcher is currently studying photography in Baltimore. Color and lighting are central to her work, as seen in her artfully lit portraits and street scenes. She's a photographer for publications Local Wolves and Lithium Magazine.
Website: www.juliafletcherphoto.com
Format Theme: Horizon Left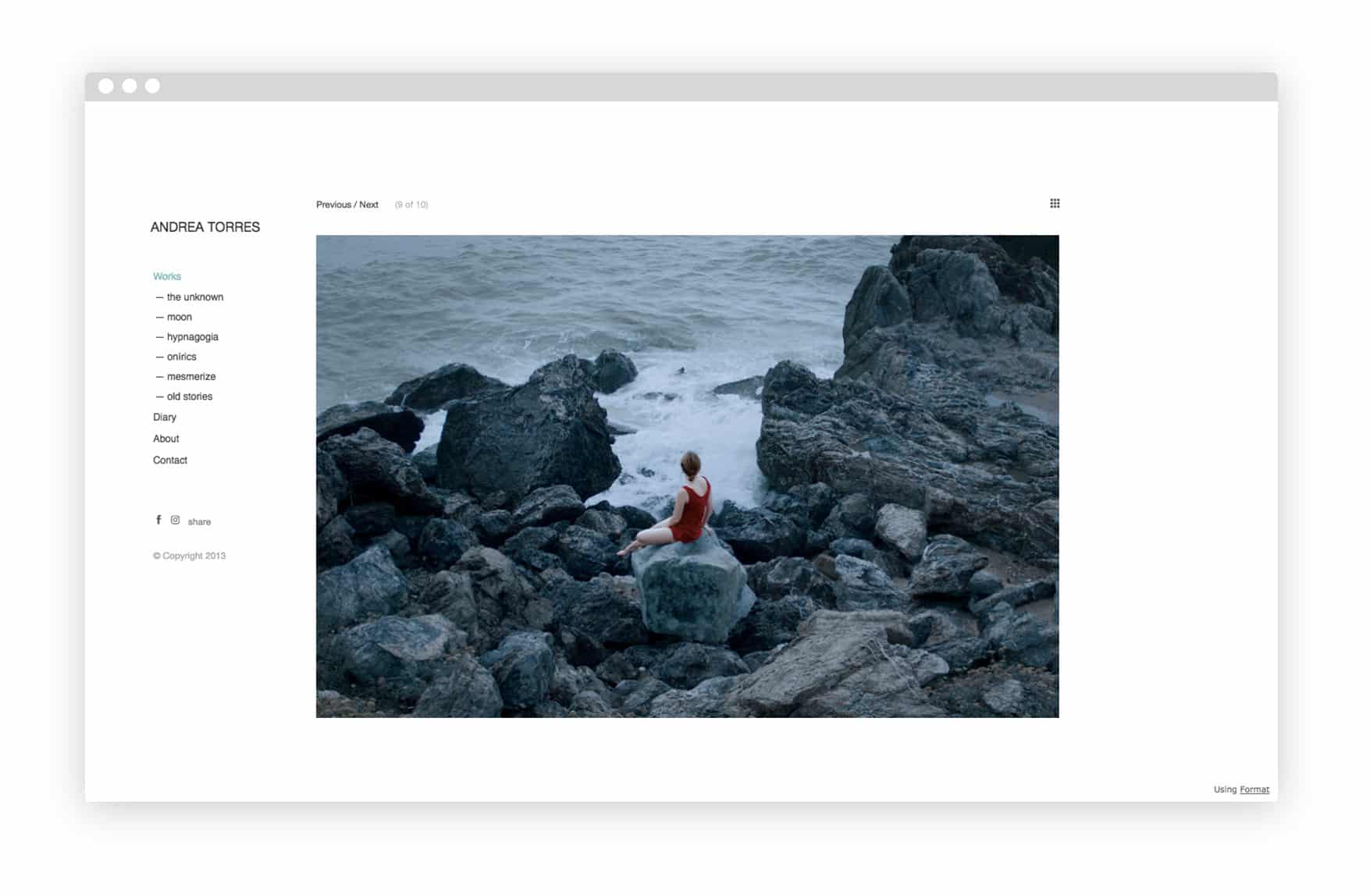 Andrea Torres Balaguer
Barcelona photographer Andrea Torres Balaguer creates fine art photography that's equal parts eerie and beautiful, with a focus on creatively staged portraits and carefully shadowed scenes. Having studied at the University of Barcelona, she's also shown in a number of exhibitions across Europe, and was a shortlisted photographer in 2017's Sony World Photography Award.
Website: www.andreatorresbalaguer.com
Format Theme: Offset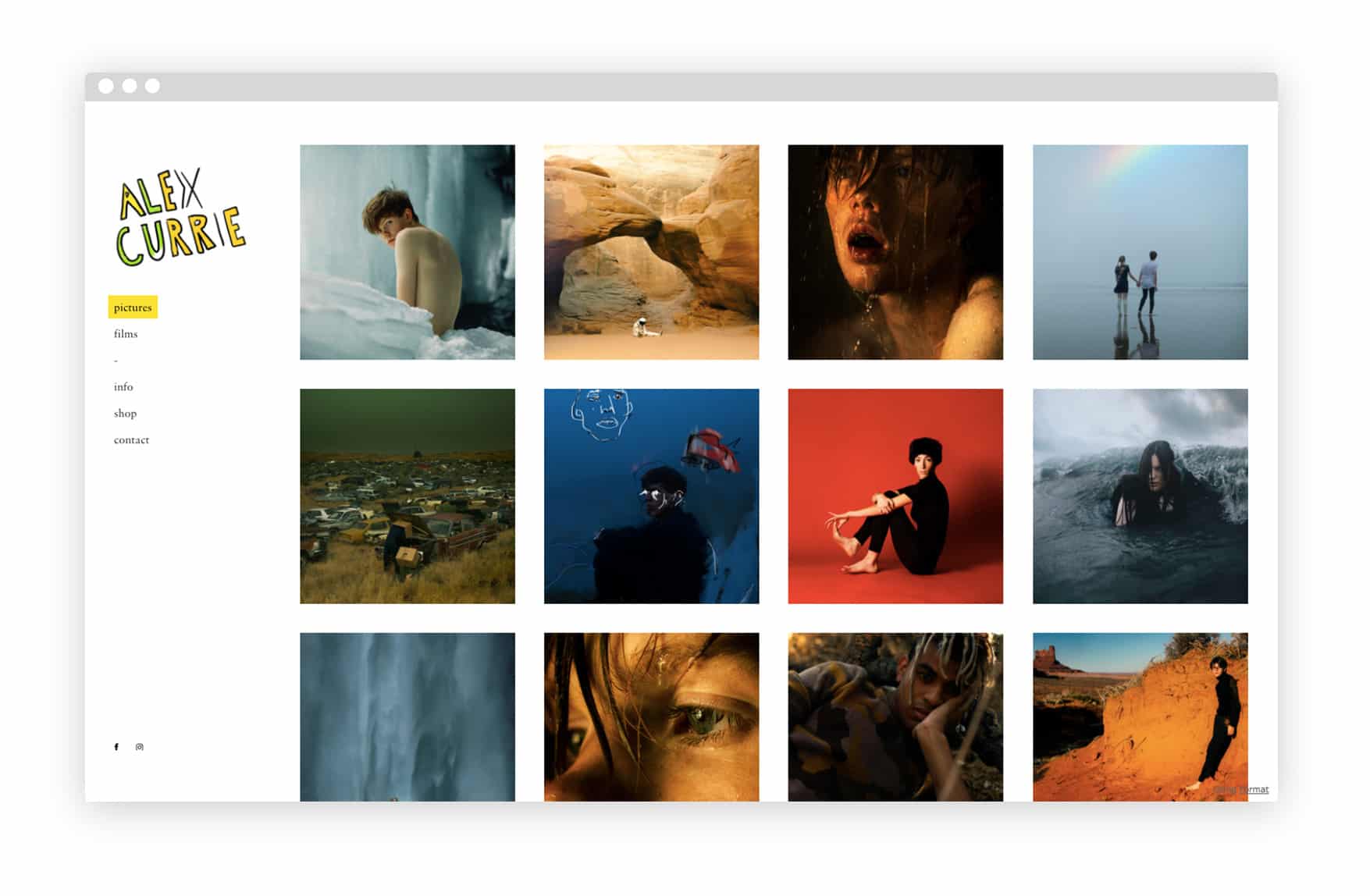 Alex Currie
A University of Southern California student and a full-time photographer, Alex Currie has worked with clients like Sony, HBO, and Capitol Records. Currie's saturated, surreal photography, which often has a distinctly Californian feel, lends itself well to both commercial and creative shoots.
Website: www.alexcurrie.pictures
Format Theme: Order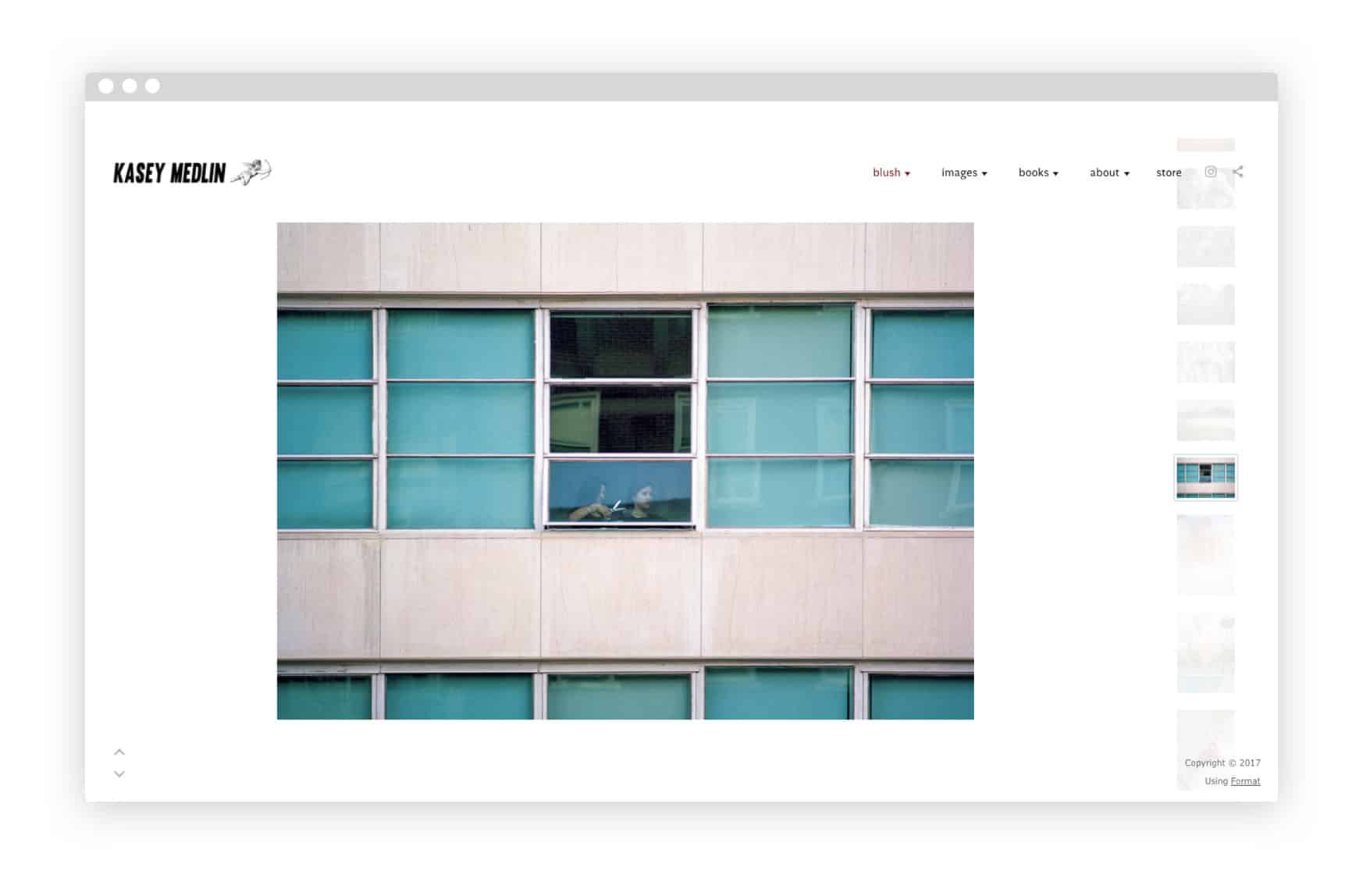 Kasey Medlin
Having recently graduated from Savannah College of Art and Design with a Photography BFA, Kasey Medlin is based in Atlanta, where she creates photography with a strong nostalgic focus. Suburban scenes and coming-of-age stories figure heavily in her work, which has that sharp sense of the uncanny that accompanies all the best Americana.
Website: www.kaseymedlin.com
Format Theme: Grace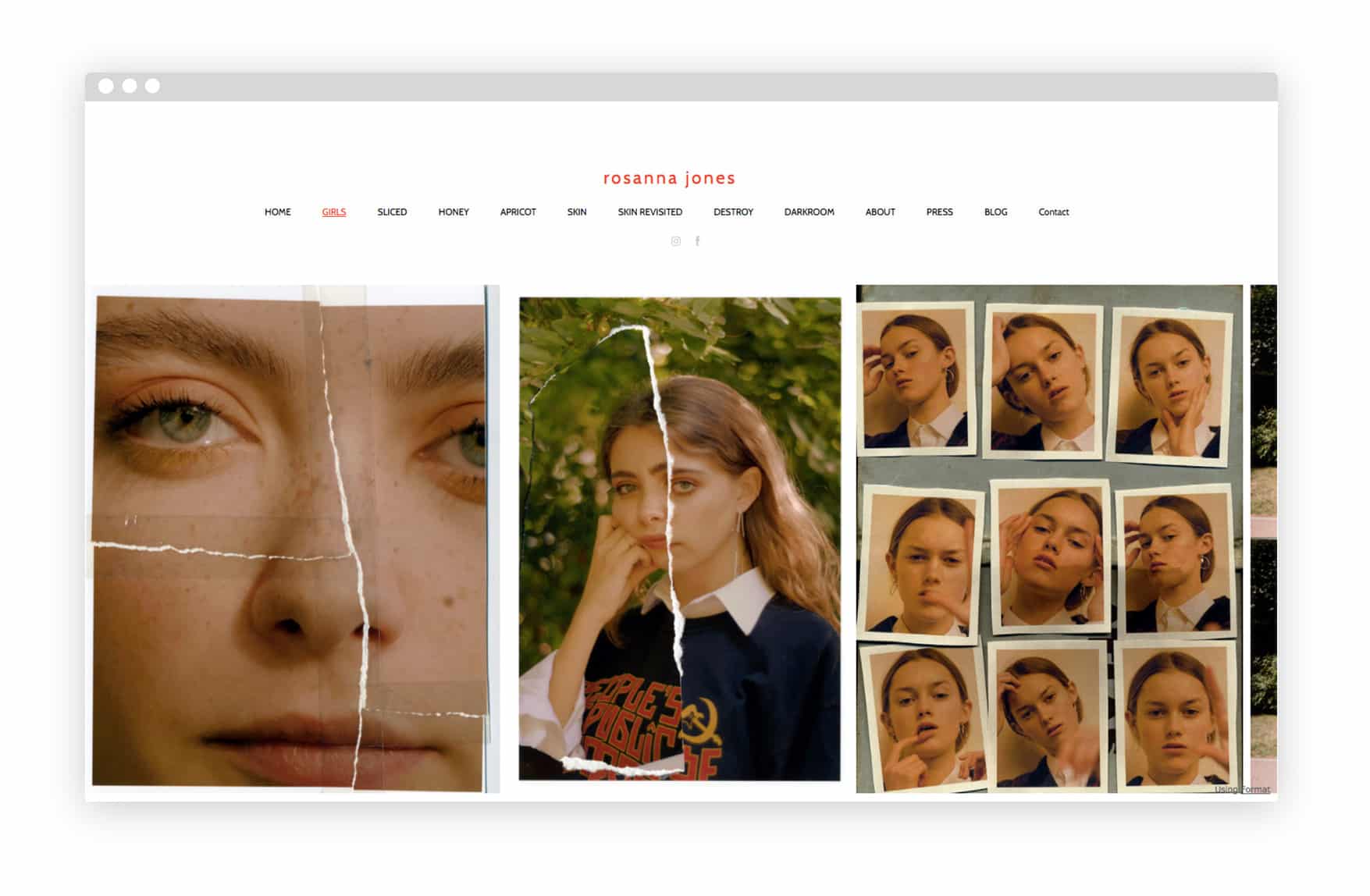 Rosanna Jones
A recent Falmouth University Fashion Photography grad, London-based Rosanna Jones has been featured by publications like Juxtapoz, GUP, No Substance, and Sukeban. Her work combines collage techniques with an editorial sensibility; Jones often rips up and tapes together images for series that have a highly textured feel.
Website: www.rosannajones.co.uk
Format Theme: Panorama