The photographic road trip is more or less a rite of passage for landscape photographers. Whether you trek across a continent or just drive to a nearby city, documenting your travel experience can teach you a lot about photography. Getting out of your comfort zone is a reliable way to produce interesting work and shake up your style.
This can come with creative and technical challenges too, as Lachlan Stumer discovered on his recent adventure across New Zealand. The Australian photographer journeyed across the country with his girlfriend, trying to capture as much of the landscape as possible on a medium format Mamiya 7ii. Stumer first got into photography on a high school snowboarding trip, picking up a cheap Nikon DSLR so he could document the experience. This lead to an enduring interest in photography, and when his dad gave him a 35mm camera, Stumer got hooked on shooting analog. "Getting the negatives back and seeing the scans is much more rewarding for me than shooting digital," he says. "It's a much more tangible process."
Packing light was a priority for Stumer's New Zealand journey. "I only took one camera with me on this trip as I knew we wouldn't have much room in our van," he says. In addition to saving space, bringing only one camera along when you travel can make for interesting photographic challenges; instead of being able to swap out your gear depending on the scene, using just one camera can challenge you to get creative with the tools you have.
Stumer points out that it's important to do some photography-specific research ahead of time when preparing for your trip. "The only downfall of taking a film camera on an overseas trip, for me, was getting all of the film hand checked through customs as I had to wait around at the airport for ages sometimes," he says. Many film photographers opt not to put their film through airport scanners in case of damage, but this can lead to long wait times when you go through security. "If you plan on shooting your trip on film, it's going to be so much easier just buying your film when you arrive in that country," Stumer suggests.
Planning out the sites you want to photograph ahead of time is a good way to make sure you get in all the shots you want. "I'd definitely recommend writing each place you want to go down in a notepad or book," Stumer says, "Or each thing you want to do, for that matter." On his trip, capturing sunset and sunrise shots made for some unique challenges. "We didn't bring any camping gear, so some of the hikes we did to get to these mountains were done with a 2 a.m. wake up, which isn't easy when you're on the road all day." Think about specific scenes you may want to photograph: what time of day will you need to get there in order to get the light you want for your shot? Planning shoots ahead, or packing camping gear if you have space, can help you snap the best photos.
Finally, it may be a no-brainer to check the weather forecast when you're travelling, but be sure to think about how the climate may impact your photography, not just your wardrobe. "If you're going somewhere that is renowned for being cold, I'd definitely bring a tripod," Stumer says. "I used mine in New Zealand more times than not, mainly because my hands were shaking far too much to take a shot handheld. The last thing you want is looking back at photos that you thought would turn out great, only to find them blurry." Extreme cold temperatures may also drain your camera battery more quickly than usual, so you may want to pack a spare; be aware of the need to keep your gear protected from rain and snow as well if you're going somewhere wet.
Keeping all these tips in mind will help you capture some incredible travel shots on your next road trip. Most importantly, though, have fun and be experimental with your travel photography; Stumer reminds us that being in an unfamiliar place can be an amazing source of creativity. "Theres nothing more inspiring for me than being on the open road and being in a completely different environment constantly."
All photography by Lachlan Stumer. Find more on his website, built using Format.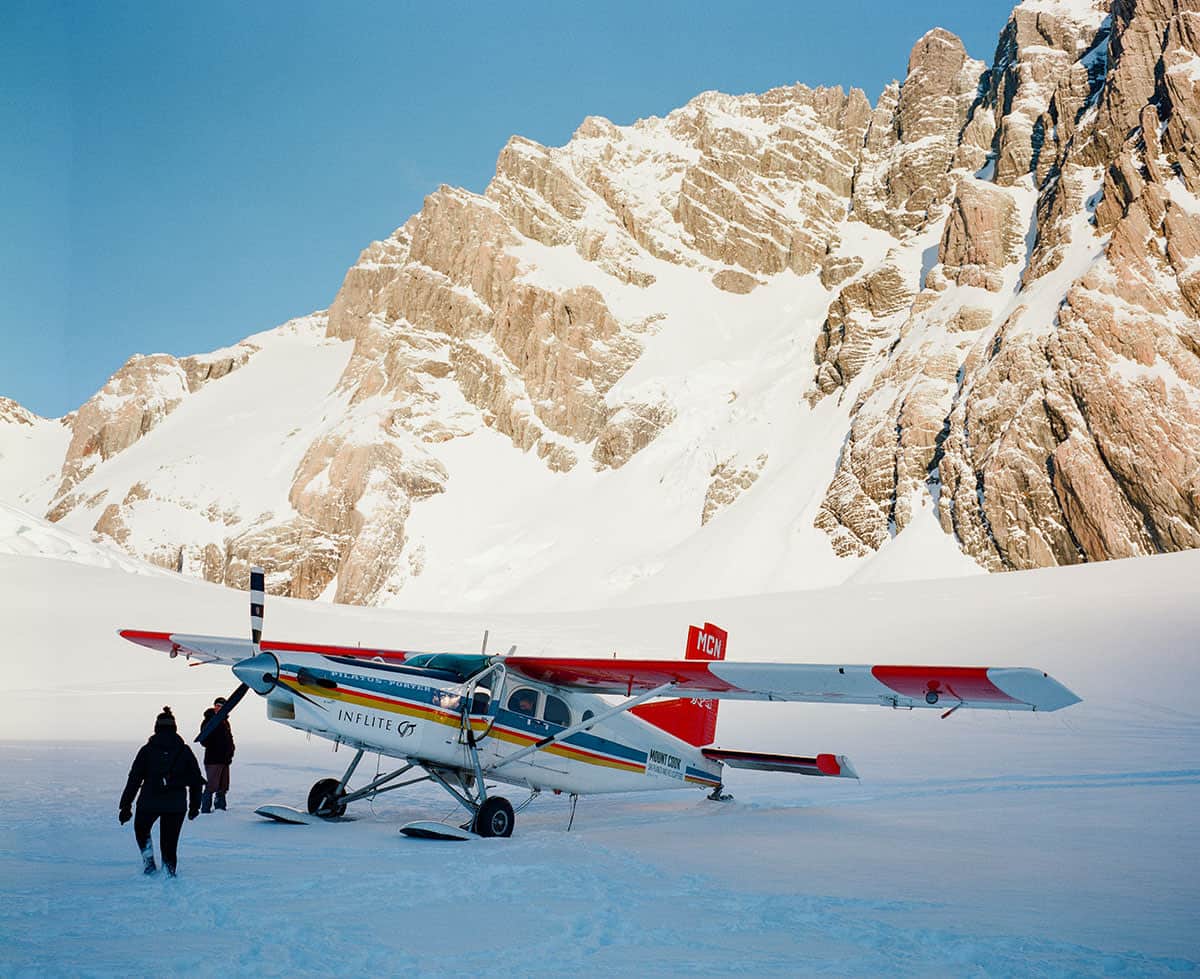 More on travel:
Why You Should Bring a Travel Sketchbook on Your Next Trip
The Spiritual Effects of Photographing Spain's Ancient Pilgrimage
Photo Series: Boys, Bikes and Bucket Hats