Our weekly Portfolio Spotlight series is a close-up look at the talented people using Format websites to showcase their work. This week, we interview photographer Naomi Wong.
Inspired by her favorite filmmaker Wong Kar-wai, photographer Naomi Wong's online portfolio sets her grainy film images against a bold red background. The British-Chinese photographer recently finished up a BA in filmmaking at the Kingston School of Fine Art, and has already worked with clients including Urban Outfitters, Lazy Oaf, Nowness, and Nylon Japan.
Similar to her all-analog photography, Wong's website has a highly personal feel, with two galleries showing a small selection of works, one just for her commissioned work with menswear brand Liam Hodges, and another dedicated to her film work. Wong's 2017 short film Naturally Lazy screened in Japan, the UK, and the United States; she's currently at work on a personal project about her northern England hometown.
We got in touch with Wong to talk more about the inspiration behind her colorful website design and the creators who influence her work.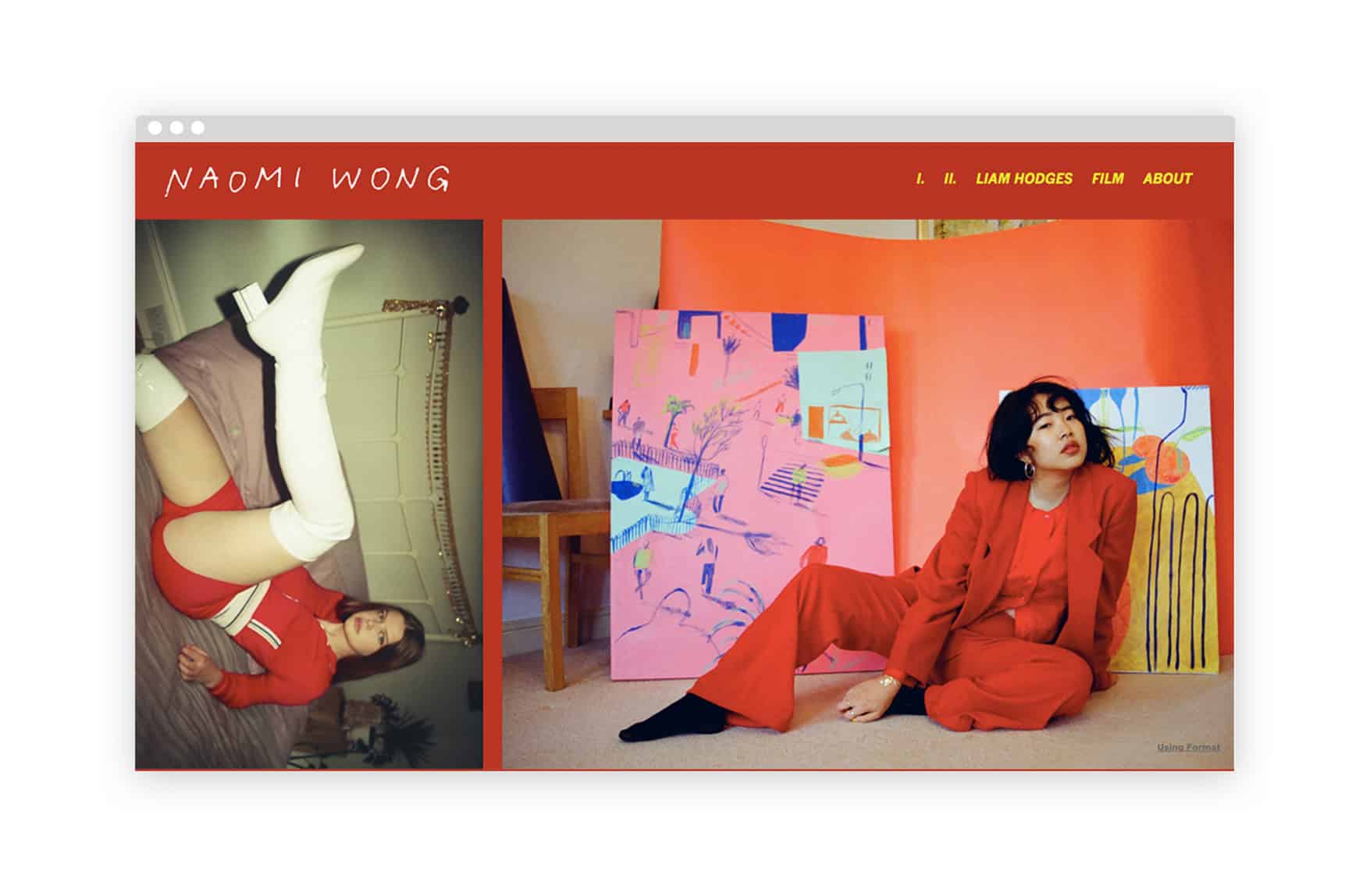 www.naomi-wong-znmy.format.com
How did you first get into photography?
My older sister gave me magazines and introduced me to a few photographers when I was in school. At that time I was collecting a lot of old copies of National Geographic and photojournalist clippings from magazines in the art department. I kinda hated school, so the art classroom was my refuge. Then I quickly discovered Tumblr and the internet and that's when I really got into photography. I was always looking something up or saving images.
You've mentioned that Wong Kar-wai is an influence; how does his work inspire you? What other filmmakers or photographers do you look to for inspiration?
The lush colors and framing. His ability to depict a certain individual is always so special and unique. There's a lot of humanity in his characters and I just love how he presents them. Besides from all the beautiful imagery, his work resonates with me on a very emotional level. I relate to the characters at times so I guess he also influences me as a person as well as my work? Is that possible?
I'm also a big fan of Terrence Malick. Photographers-wise, there's too many! I could write an endless list.
What drew you to shooting film as opposed to digital?
That excitement of playing the waiting game and not knowing what might come out. I was talking to my friend once about shooting on film and we both agreed it's like sending postcards to ourselves from the past. The look and feel of the images just feel dreamier, and I think imperfections of light leaks and lots of grain are really special. The only downside is that can be pretty expensive, but there's definitely ways to work around it and I hope it doesn't discourage people.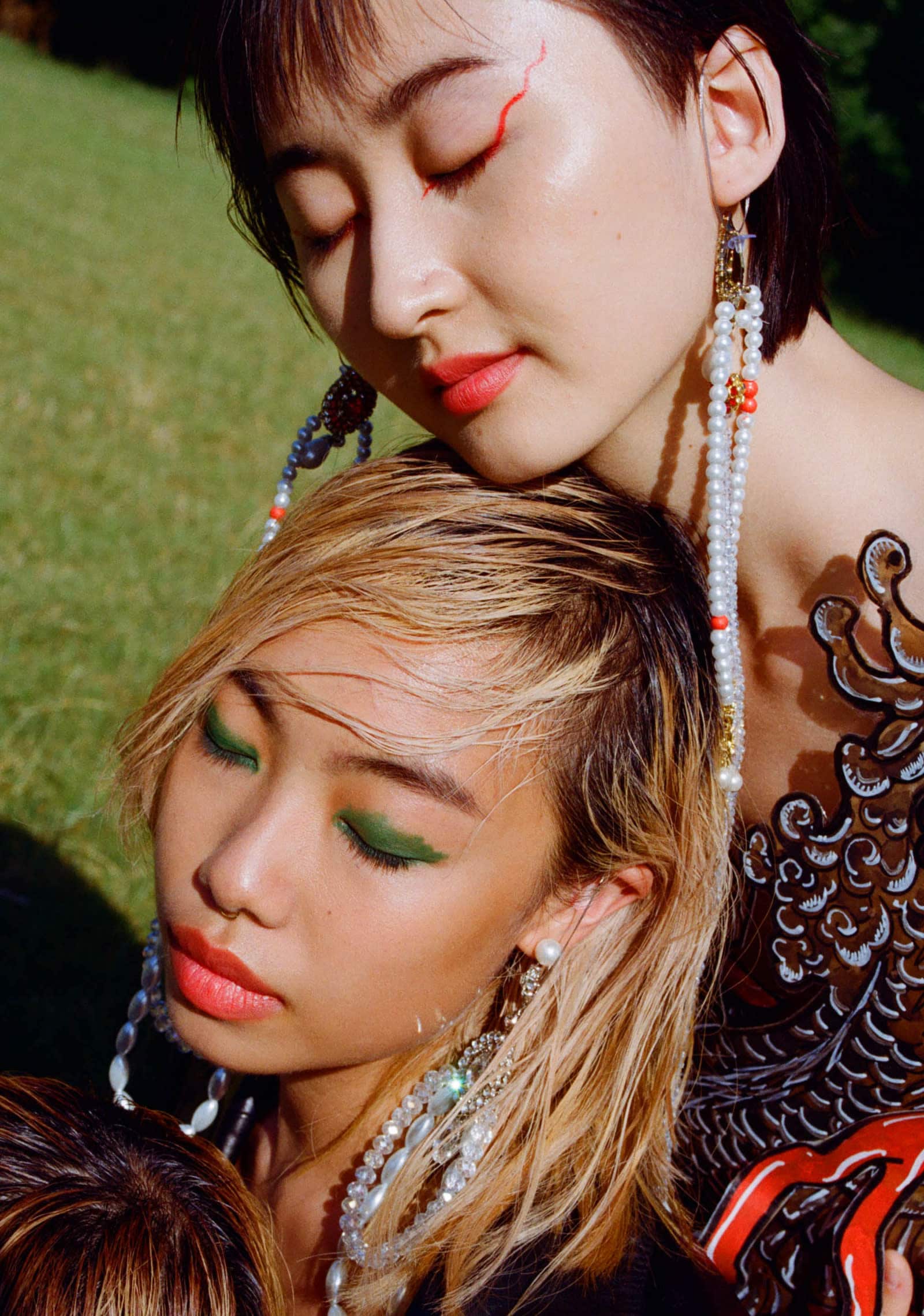 How do you use your website to support your creative work?
My website acts like an organizer of my work. I used to use my Tumblr a lot, which became a bit of a photo dump, and I realized you have to be very selective about your work when presenting it as a portfolio. I know people use Instagram now as an instant portfolio to present a body of work instantly on a phone, but to have a website to support your work is so important. It's so satisfying to view work on a monitor and to have full control of how you want it to be viewed by others.
How did you decide on the general aesthetic and the bold color scheme of your site?
My friend and ex-flatmate Polo suggested it rather than a white background. I also wanted the same color scheme as the opening title and closing credits of Wong Kar-wai's In the Mood For Love, which is red and white. It's probably quite lame, but it looks very strong together. As for the images, I picked Format specifically for the scrolling function. I like the flow of seeing image-to-image, and simply having the images instantly there as well and not having too many categories and options.
What are you working on right now?
I'm currently in the process of planning a very personal project in my hometown of Scunthorpe in Northern England. I have some other things in mind too but that's probably the most important project for me right now.
Name two photographers or artists we should be following.
Dean Davies, whose work has influenced me, and my friend Milly Cope, who takes some very beautifully untouched and intimate portraits.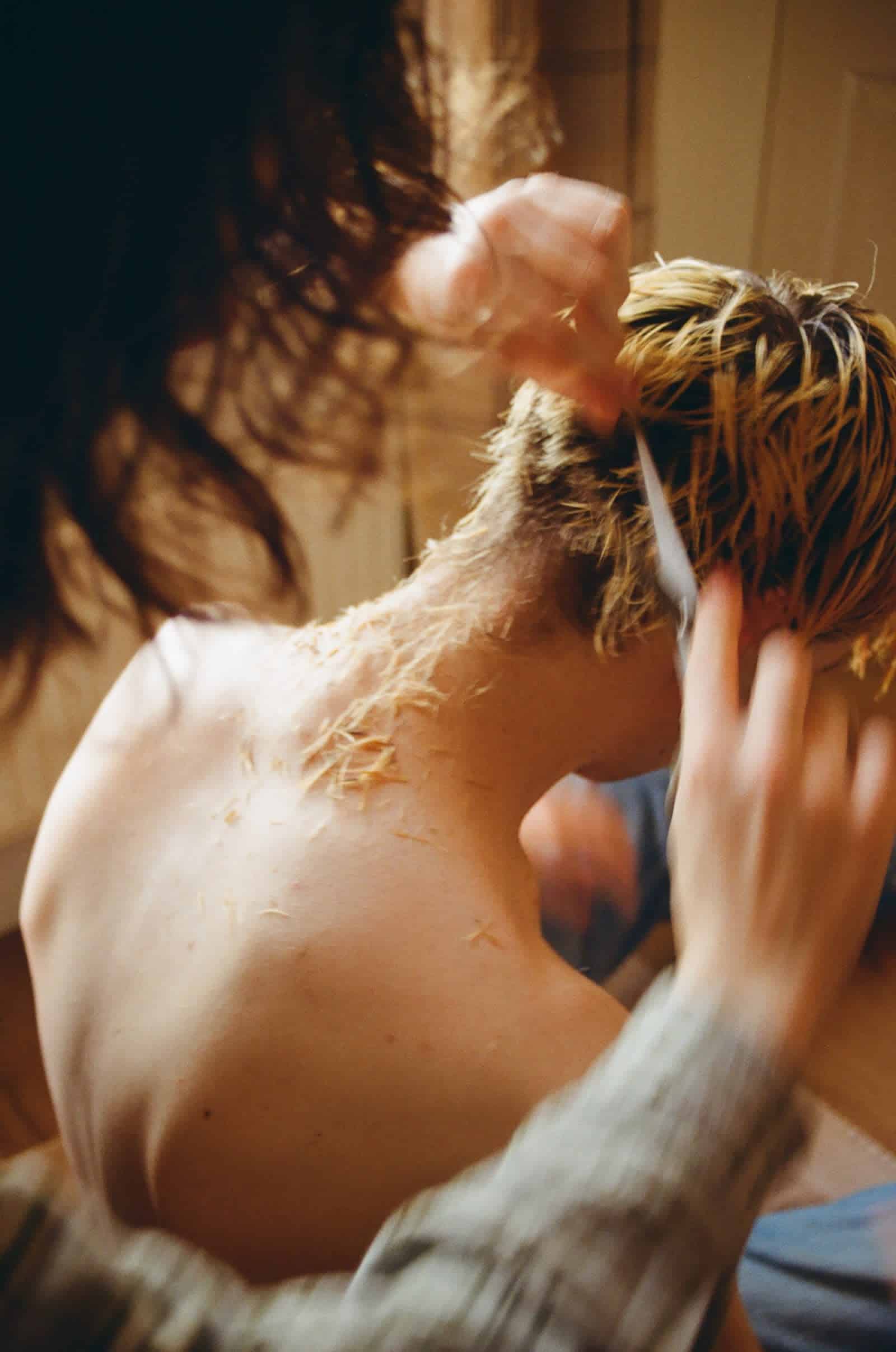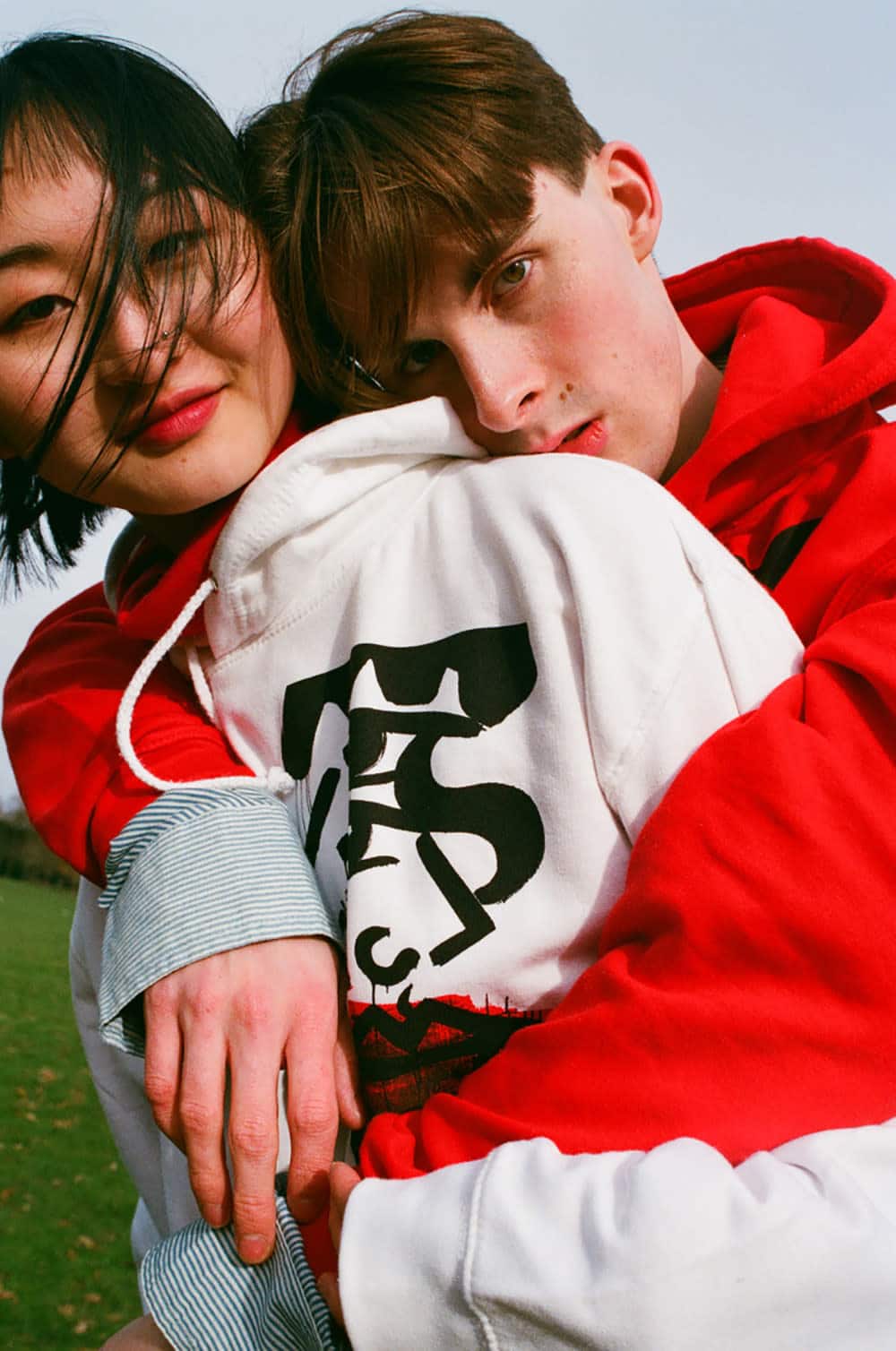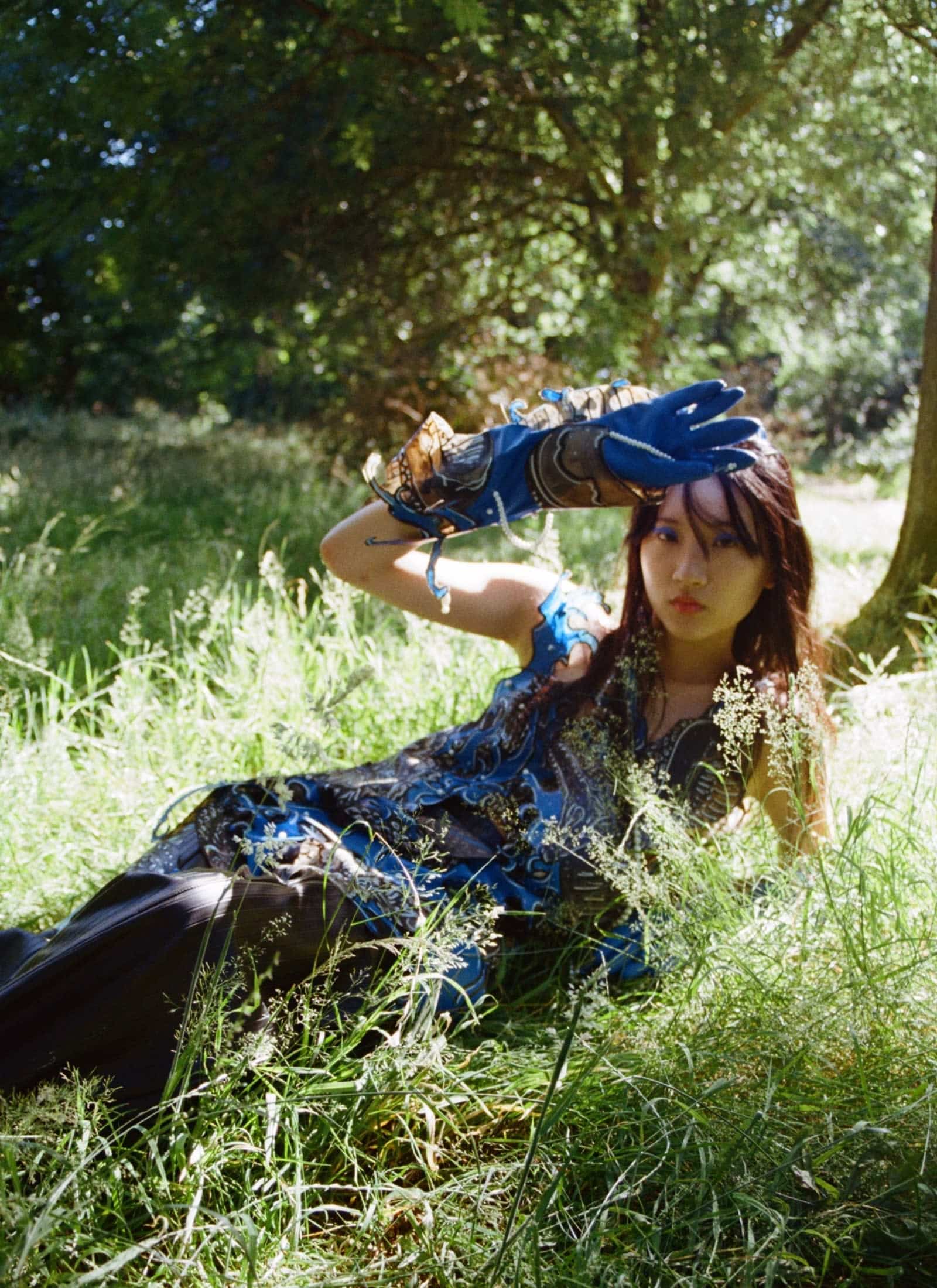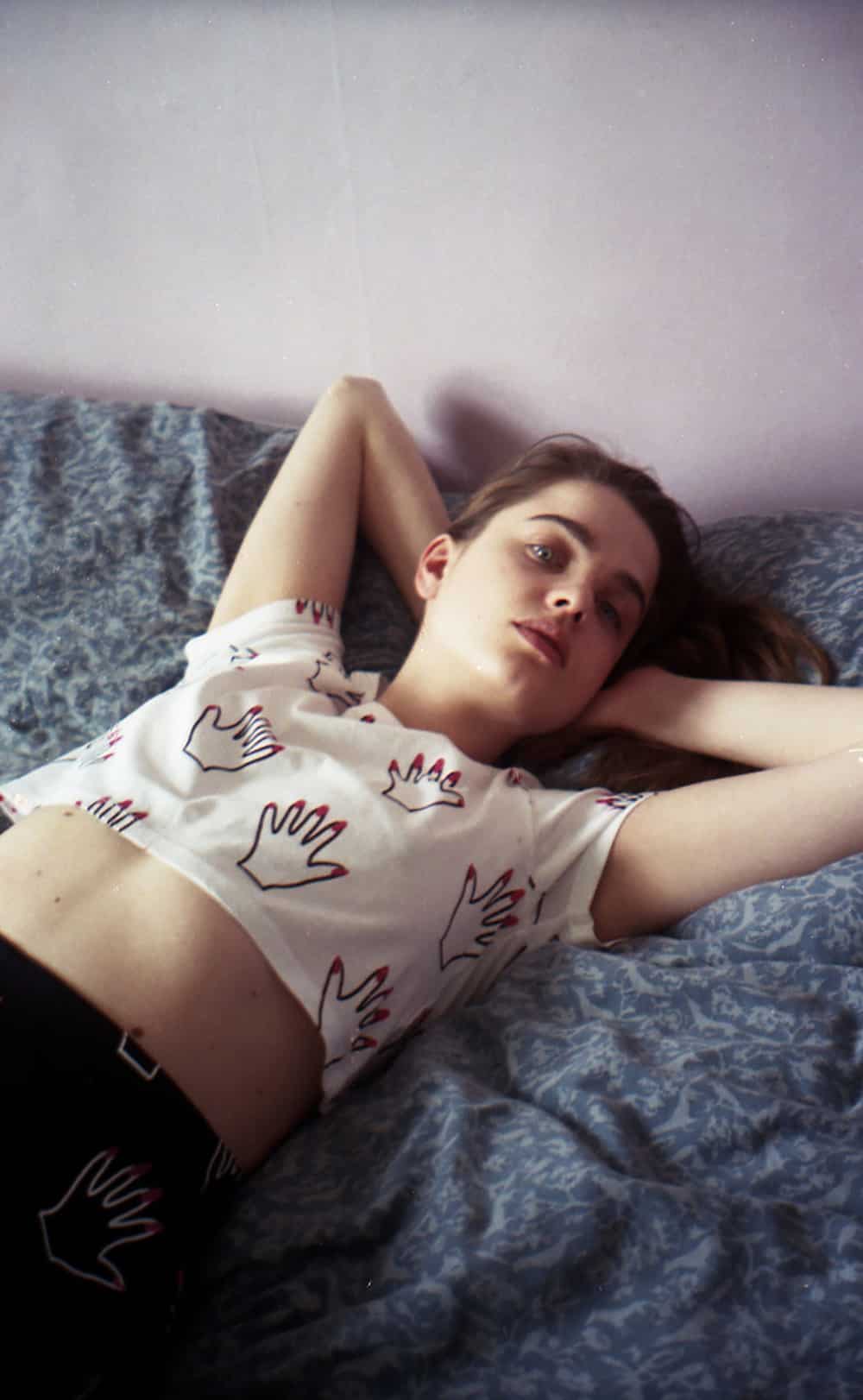 Think your Format portfolio should be featured in our Portfolio Spotlight series? Send us a link to be considered.