A tattoo artist and a housewife. A farmer and a policeman. Two Buddhist monks. These are just some of the family portraits featured in Bruce Osborn's cross-generational photography series, OYAKO.
Oyako, the Japanese word for "parent and child," is the title of a Japanese family portraiture series that has been gaining momentum for thirty-six years. This year, the artist has released a book by the same name.
OYAKO, first released in the summer of 2018, is a selection of 88 family portraits. The book marks the first time the series has been published for people living outside of Japan. Keen to see how it will be received, Osborn sees a distinct cultural difference between his Japanese and American audiences on the subject of parent-child relationships.
"I feel the Japanese have a different philosophy on how they view this relationship," says Osborn, who has been living in Japan for more than two decades.
"In English and other languages, 'parent' and the 'child' are separate individuals which are connected by 'and'. In Japanese, they are combined together as one unit."
The tensions of cultural change and familial togetherness are some of the key themes at the root of Osborn's collection. OYAKO explores the meaning of family and challenges us to consider our feelings about our loved ones with a new photo collection by the same name.
The idea for OYAKO came to be when Osborn was assigned to photograph punk musicians by a Japanese magazine he was working for at the time. Expecting his first child, he came up with the idea of capturing musicians alongside their parents. The first OYAKO portrait was of Shigeru Nakano, a punk musician wearing a brightly defiant mohawk, and his mother Yae by his side.
"The pictures revealed so much about family relations that it made me want to continue exploring this theme as a way of looking at Japanese society and the changes it goes through from one generation to the next," says Osborn.
Now at 7,000 photos and counting, OYAKO is the largest collection of Japanese parent-child portraits in the world. Always set against a white background in his studio, Osborn chooses to photograph his subjects outside of their natural habitat so that the singularity of each family dynamic isn't diluted by other elements. The artist himself sees the collection as a sum of parts rather than a cohesive whole, saying that it is the individual stories that unify the project.
He is hesitant to classify them as portraits.
"To me, they are more of a catalog of various parents and children, or a sociological study of them when removed from their environment," he says.
The series has been featured in hundreds of exhibitions and a variety of newspapers, ad campaigns, and photography collections. It has permeated Japanese culture to such a degree that the country observes Oyako Day every fourth Sunday of July, a holiday celebrating the bond between parents and children.
Osborn, who grew up in LA in the 50s, calls himself "a product of that era". His reflections about his own family bring up memories of a typical, stable dynamic: his father was a businessman who came home in the evening in time to have dinner with the family, and his mother was a full-time housewife who was active in the community. Osborn's parents were loving and supportive of his creative pursuits, something he says he's grateful for.
After high school, Osborn was accepted to the University of Pacific in Stockton, California. Settling on a major was something he found particularly challenging. Selecting a business focus at his father's urging, he quickly changed it to biology a month later, followed by sociology and then philosophy before finally discovering his calling in art.
"When I did, I instantly knew that this was something I wanted to do in life. I loved painting, drawing, ceramics, and in the process taking many different art classes began to focus more on my photography," he says.
Looking back, Osborn's only regret in selecting his major was not taking his father's advice to study business more in-depth.
"As someone who went on to become a freelance photographer, having those skills early on would have been very helpful," he says.
To Osborn, you don't need to have a career as an artist to consider yourself one. He believes that anyone can be an artist, as long as they have the ability to see things differently.
"To me, an artist is someone who can find creative solutions to problems," says Osborn. "Whether you're a housewife, a businessman or a salesman, being an artist is having a unique way of looking at things and being able to share that insight with others."
Osborn's own photography features parents and children from a diverse set of professions, from sumo wrestlers to tattoo artists, sushi chefs, illustrators, and adult film stars. Originally, Osborn saw the project as a way to document Japan's unique ability to accept new fashion and lifestyle trends while maintaining their traditional culture. Today, Osborn has come to see the series as something more profound:
"When I think of OYAKO, I see a long unbroken chain of parents who had children who had children which goes back to the beginning of life itself," says Osborn. "It's a theme transcends both borders and beliefs and touches all of us. If we look below the surface, the emotional connections that exist between a parent and child have not changed."
As to the future of the series, Osborn doesn't plan on stopping anytime soon.
"I see it as a lifelong project," he says.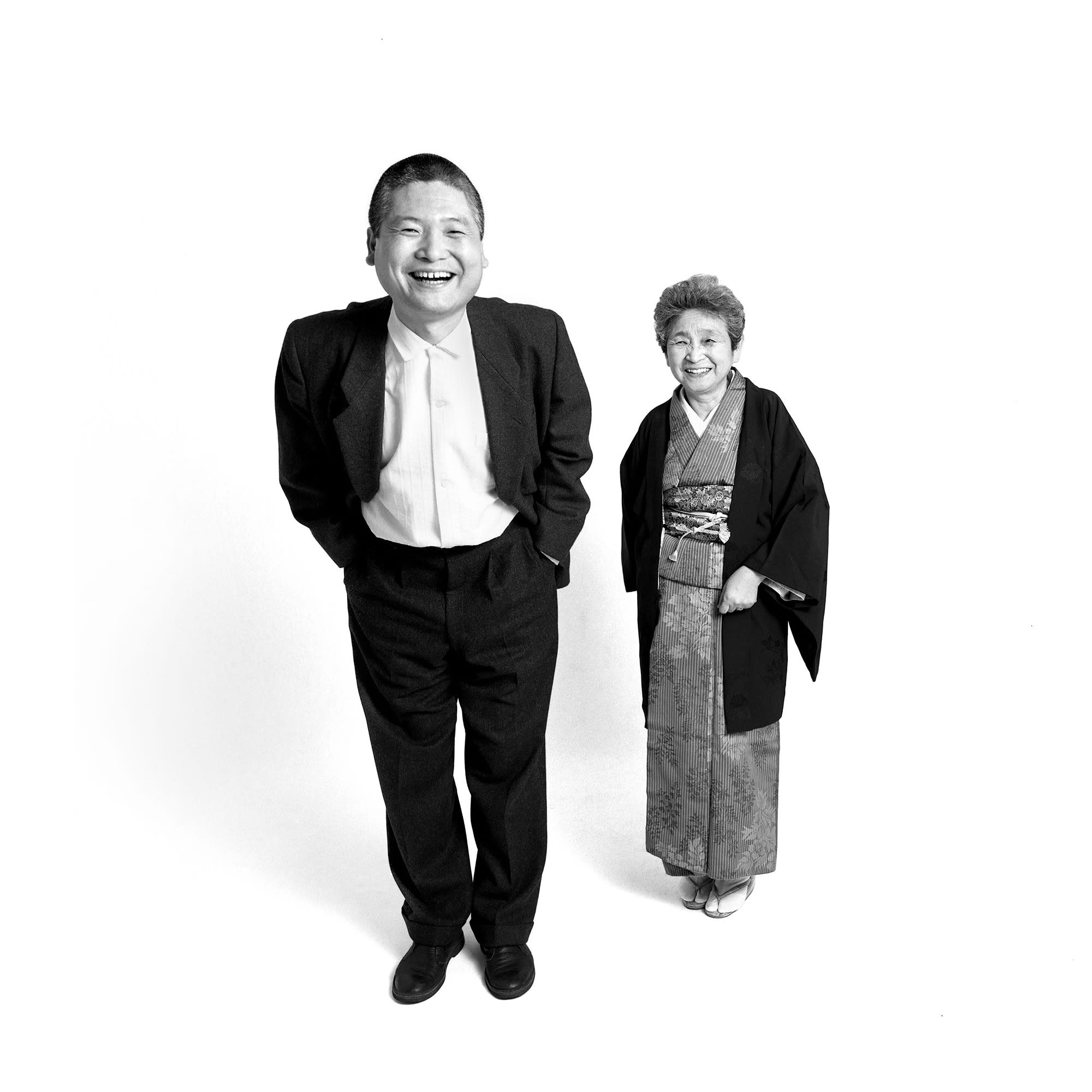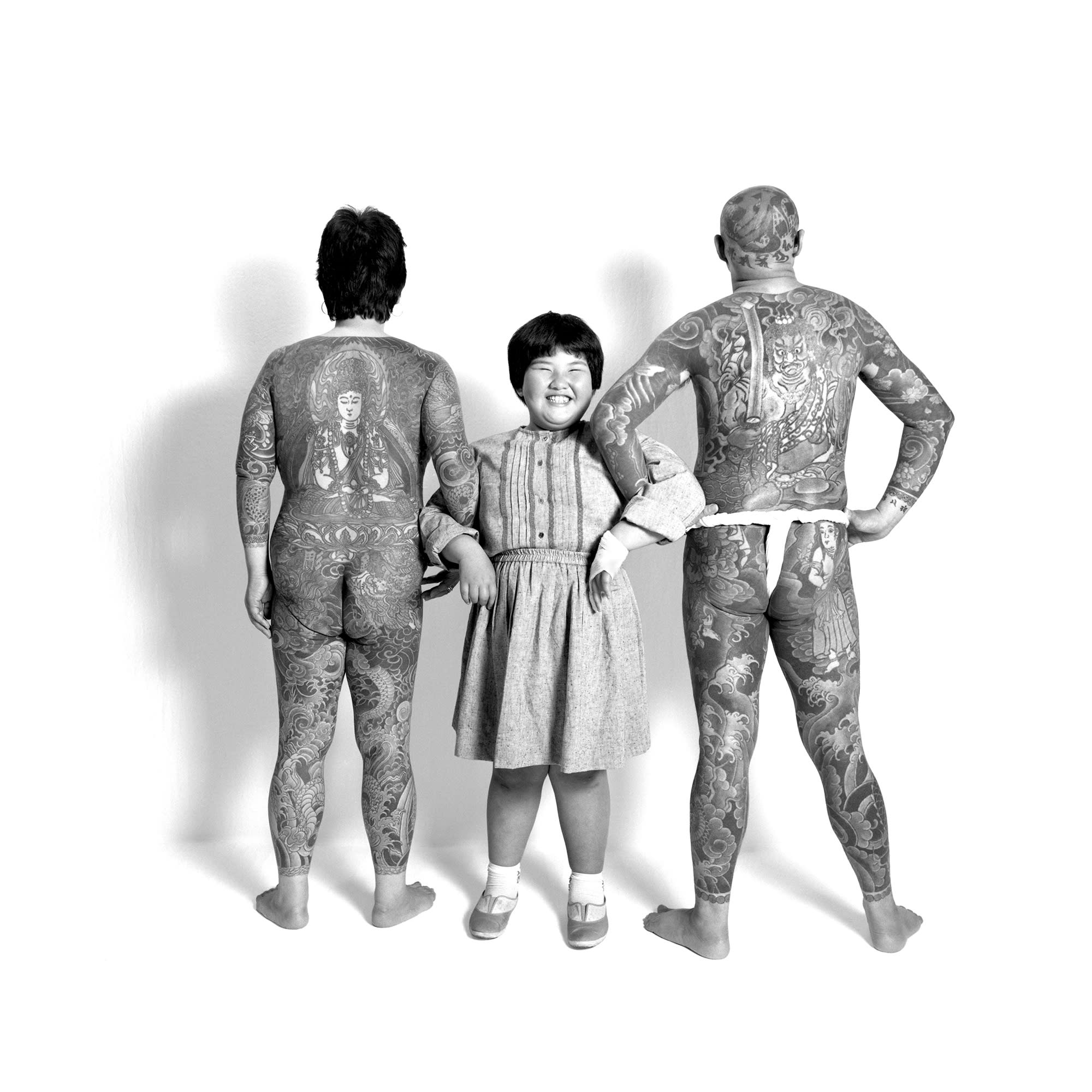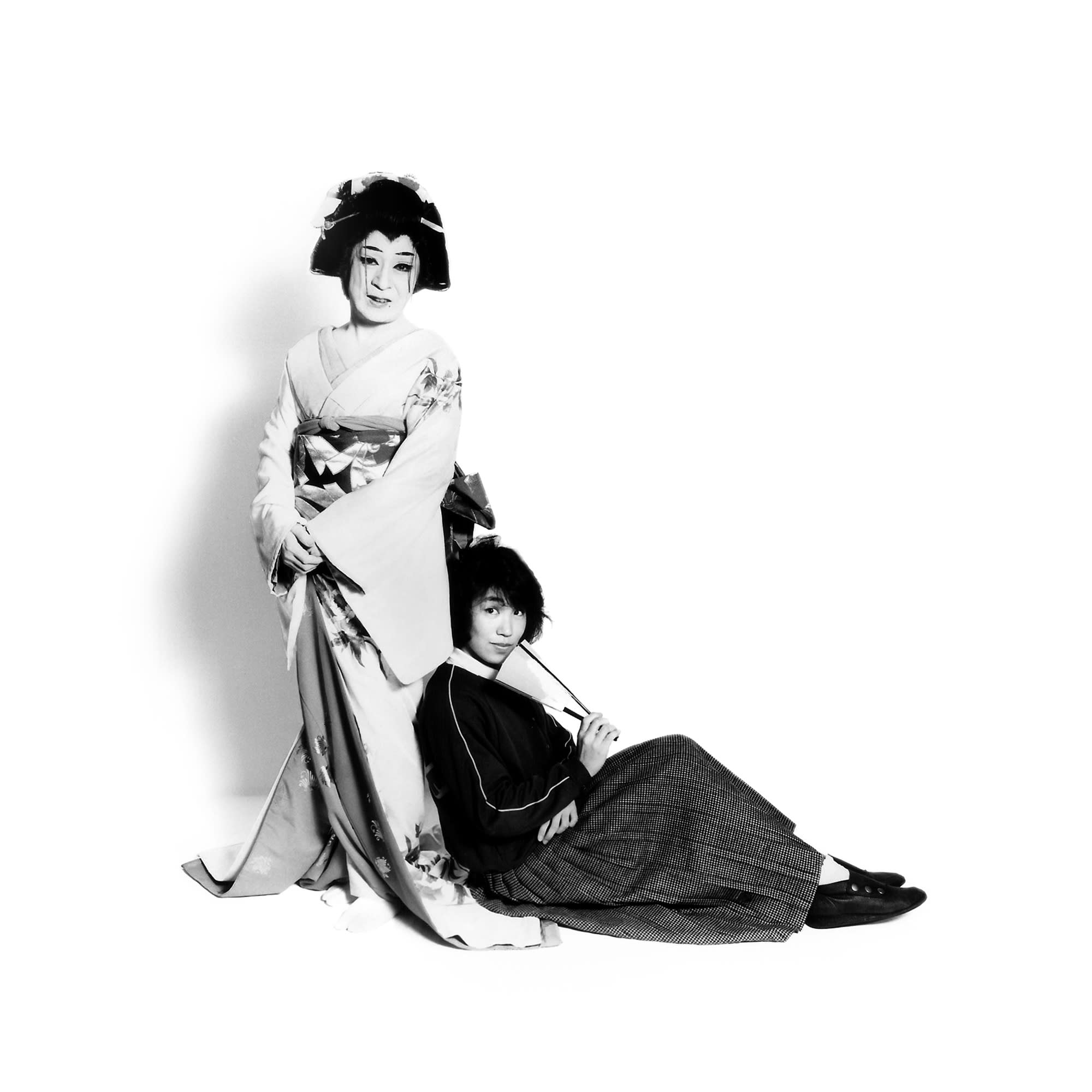 Read more inspiring photography stories:
"Blocked from the Ballot" Documents the Americans Fighting for Voting Rights
Step Into the Surreal Photographic World of Sam Johnson
Poppy Marriott Photographs Gender Beyond the Binary