Poppy Marriott's portrait series Tilted offers a rainbow-hued perspective on identity. Documenting people who live outside the gender binary, the work was inspired by Marriott's personal frustration with the lack of non-binary representation in the media. "Being a non-binary person myself, I just got so tired of not seeing myself represented," Marriott says over email. "It wasn't until I found artists like Christine and the Queens and David Bowie that I actually began to understand my own identity. So creating something that could help younger people feel comfortable and understand their own gender is super important to me."
Marriott cast Tilted via a call on social media. "Participants include trans and gender-nonconforming folk, drag queens, gender-fluid babes, and people who see gender as simply performance," Marriott says. With the help of assistant Bethany Thomas, Marriott shot Tilted's self-styled subjects against neon backgrounds that give an editorial feel to the work. Yet it's also clear that these mostly aren't models, but regular people who may or may be used to being photographed. In some shots, subjects go full glam, with heavy makeup and theatrical poses, while other individuals look shy in a way that lends authenticity to the project.
Images of transgender and gender-nonconforming people are still largely absent from the fashion world, where non-cisgender models are all too often still tokenized, seen as something of a novelty—if they're even seen at all. Simple projects like Tilted are a vital means of bringing new perspective to fashion media. "It seems to be sort of 'trendy' for publications to discuss gender-fluidity right now, but they still hire cisgendered people to do the writing," Marriott points out. "Or fashion houses put a women in a man's blazer and think they've done their bit. If you want to be truly inclusive of all genders, then hire gender non-conforming folk! There are artists, designers, photographers, models, filmmakers, we're everywhere! Representation is the most important thing, because if you don't see people like you in mainstream media—especially for younger people who are trying to understand themselves—it can be incredibly damaging and invalidating."
Marriott describes Tilted as an ongoing project. As the idea that gender can be open to change and experimentation begins to gain traction, photographers like Marriott do the important work of expanding the archive of gender-fluid images; showing that there is never just one way to be trans, or queer, and that gender can accommodate countless forms of expression. "The world is slowly waking up to the idea of non-binary identities and gender-fluidity, but only in one way. This is just the beginning of a documentation of the infinite ways that people perform their gender."
See more of Poppy Marriott's photography at their website, built using Format.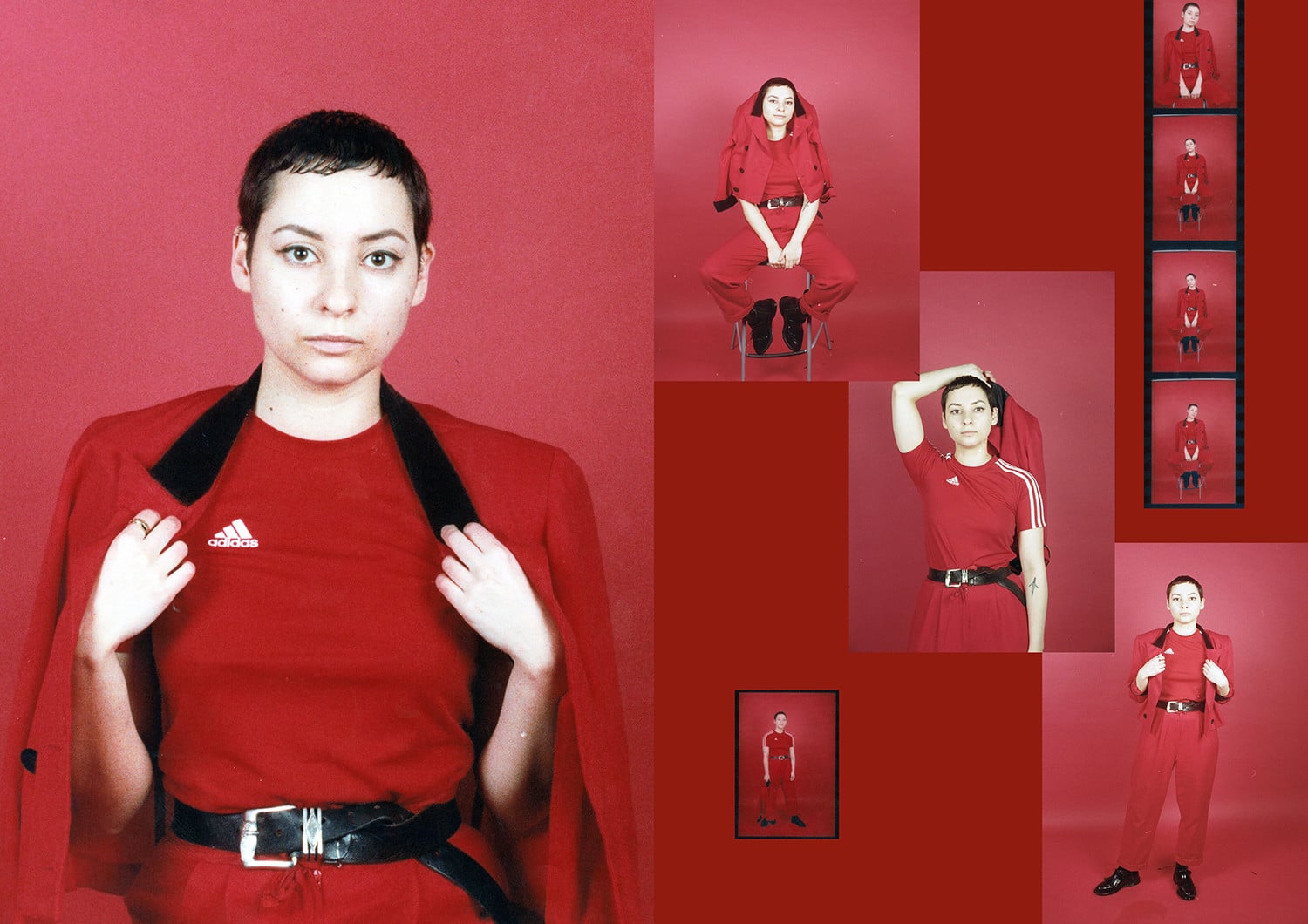 More portrait series:
The Photographer With New Family Portrait Ideas
Finding Freedom and Obsession in Chih Han Yang's Self-Portraits
Intimate Portraits of London's Diverse Young Women