Digital illustrator James Gilleard captures the feeling of watching scenery pass by in his series Japan by Car. The London-based illustrator, who has worked with clients like NBC and Ikea, expertly creates digital landscapes, depicting highly detailed buildings and scenic vistas.
Inspired by a visit to Japan, these dreamy images combine futuristic and retro vibes. Some images feel like lithographed travel posters from a bygone era, while others have a distinctly digital feel, with geometric shapes and exaggerated pixels adding texture to the scene.
Overall, Japan By Car has a timeless feel, focused more on the experience of sightseeing as you drive along, than on defining the places passed. Mountain ranges, grassy fields, apartment blocks, and gas stations—in some images, the architecture has a distinctly Japanese feel, but in others, the view from the car window could be anywhere, a quick glimpse into the future or a look back at the past.
Find more of James Gilleard's illustration work at his digital illustration portfolio.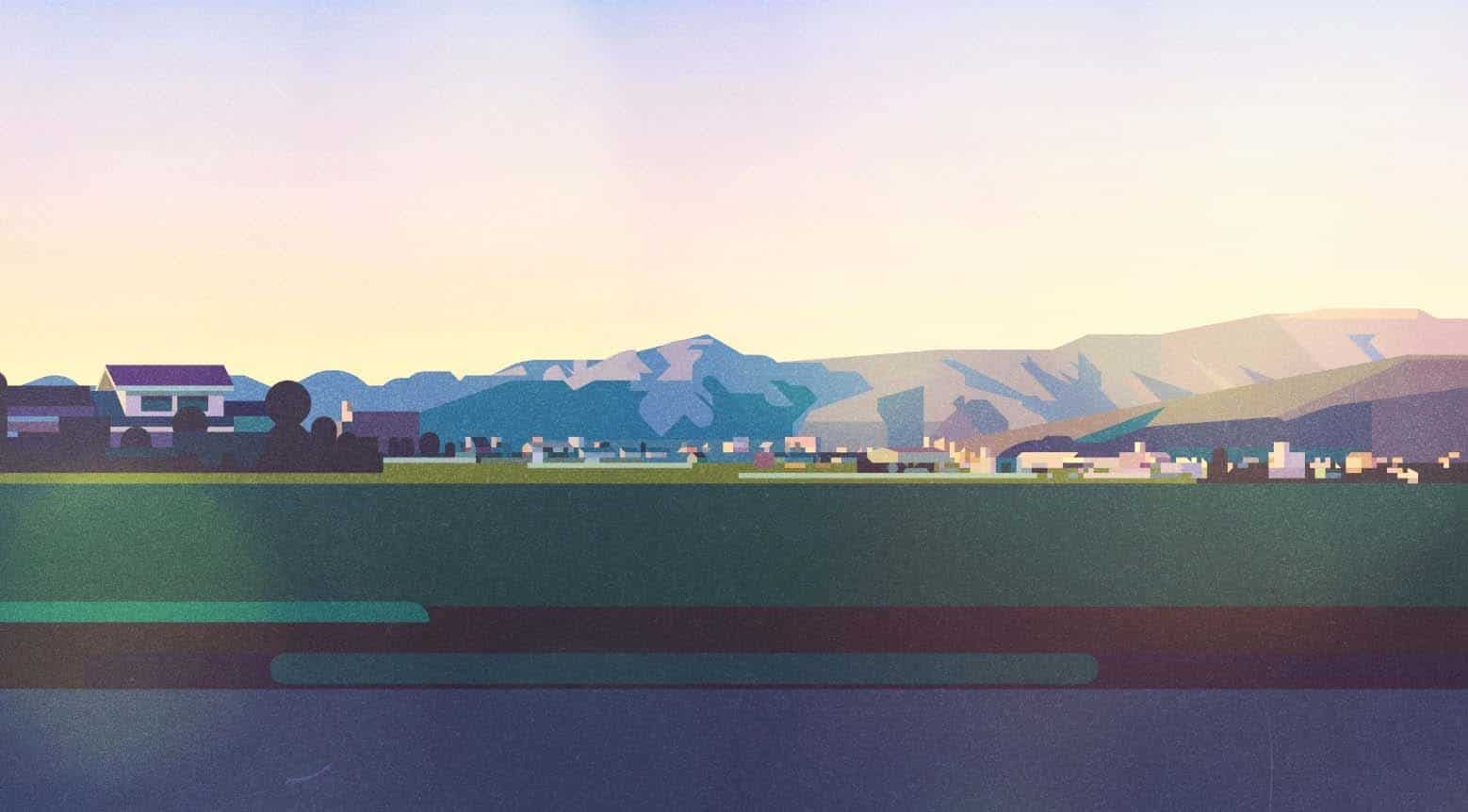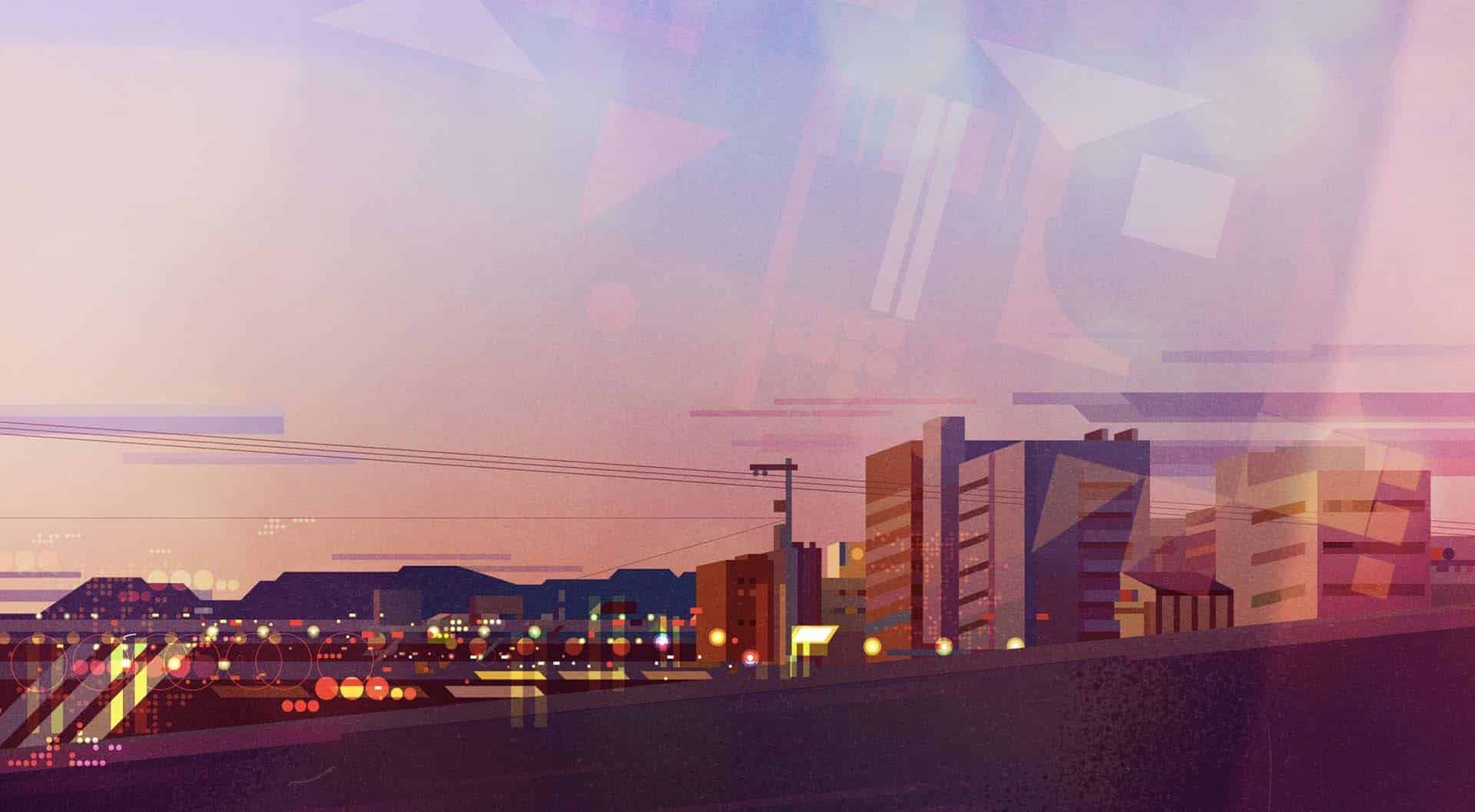 More digital illustration:
Bauhaus-Inspired Digital Illustrations of Daily Life
100% CGI Nostalgic Objects That Look Like Photographs
Japanese Vaporwave Illustrations of 80's Americana